Visit the Air Force Housing website to find your new home with the Air Force. This website serves as a one-stop shop for Airmen and their families to obtain information about the housing options and support services available to them at Air Force bases world-wide.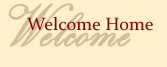 Welcome to the Balfour Beatty Communities residential community at Altus Air Force Base located in the heart of Great Plains Country in Oklahoma. The spirit that turned cowboys into legends, cattlemen into men of fortune, and oilmen into giants lives on in this part of the state. Southwestern Oklahoma is a rugged, romantic land that tells tales of Indian legends and hidden outlaw treasures. Exciting activities, breath-taking scenery, relaxing galleries, and creative special events provide everyone in the family an opportunity to indulge in their own unique type of fun.
Year round events, recreational facilities, and outdoor activities renew everyone who lives here with a spirit of adventure. The crystal blue waters of Lake Altus-Lugert provide a great backdrop for boating, fishing and scuba diving. Lake Altus-Lugert lies next to the unique and beautiful Quartz Mountain. With fourteen counties of scenic parks, mountain ranges, plains and prairies, wildlife management areas, Western and Native American Heritage, arts and culture, shopping, fairs, festivals, museum, historic sites, water sports, camping, fishing, hunting and outdoor recreation - Great Plains Country is just a great place to live.