Temporary Quarters

Upon your arrival to Altus AFB contact the 24-hr arrival point located in building 82, Red River Inn. You will be able to arrange temporary quarters for you and your family. It is suggested to make reservations at least four weeks in advance, 580-481-7356, DSN 312-866-7356. You are authorized ten days TLE reimbursement from military pay. If you stay in quarters prior to your arrival here, this will count towards your ten days TLE reimbursement. All students must check with the base finance office to determine their entitlements. Altus has 6 "pet friendly" temporary lodging rooms, and if they are occupied you will need to make arrangements for your pets in one of the four local community boarding facility.
Personnel stationed overseas who are returning to Altus to separate from the service must report to Building 52, between 7:30 a.m. - 4:30 p.m., on the first duty day after arriving in the area. The maximum number of days it will take to complete separation processing is three.
Government Housing
Visit the Air Force Housing website to find your new home with the Air Force. This website serves as a one-stop shop for Airmen and their families to obtain information about the housing options and support services available to them at Air Force bases world-wide.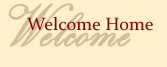 Welcome to the Balfour Beatty Communities residential community at Altus Air Force Base located in the heart of Great Plains Country in Oklahoma. The spirit that turned cowboys into legends, cattlemen into men of fortune, and oilmen into giants lives on in this part of the state. Southwestern Oklahoma is a rugged, romantic land that tells tales of Indian legends and hidden outlaw treasures. Exciting activities, breath-taking scenery, relaxing galleries, and creative special events provide everyone in the family an opportunity to indulge in their own unique type of fun.
Year round events, recreational facilities, and outdoor activities renew everyone who lives here with a spirit of adventure. The crystal blue waters of Lake Altus-Lugert provide a great backdrop for boating, fishing and scuba diving. Lake Altus-Lugert lies next to the unique and beautiful Quartz Mountain. With fourteen counties of scenic parks, mountain ranges, plains and prairies, wildlife management areas, Western and Native American Heritage, arts and culture, shopping, fairs, festivals, museum, historic sites, water sports, camping, fishing, hunting and outdoor recreation - Great Plains Country is just a great place to live.
Non-Government Housing
DoD Automated Housing Referral Network (AHRN)--Visit AHRN.com or ask at your local housing office to learn about this DoD program that is currently available for most installations. The program allows military members and families to:
Search listings and pictures of available rentals near military installations
Find out about shared rentals
List their own properties for rent to other military families
List their homes for sale by owner (FSBO) to other military members
Contact installation housing offices
AHRN is not currently available at all installations but the phased program is adding new installations every month. Check the AHRN website to see if your next assignment is an AHRN base and check out other features to assist you in your home search.