In Kent County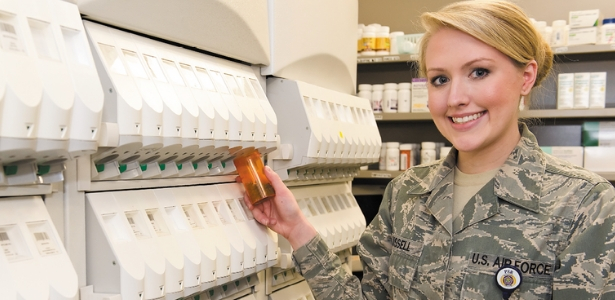 There are many health care services in Kent County for military, civilians and veterans, though implementation of the Affordable Care Act has changed established insurance options. Visit www.healthcare.gov for current information on open enrollment for health care coverage under the national Affordable Care Act. The website Choose Health Delaware (www.choosehealthde.com) can help walk applicants through the maze of choices.
See the Military Buyer's Guide to connect with local hospitals and medical centers, health care centers and health care providers.
COMMUNITY HEALTH CARE CLINICS AND RESOURCES
A community health center or clinic is customarily the place to go for those who have no health insurance or have limited income or ability to pay medical fees. Such clinics accept most insurance and provide affordable, comprehensive health care by well-trained, professional staff. They also serve those who are uninsured and underinsured, and most are open to making sliding scale payment arrangements based on income and family size.
For a full list of community health centers in Delaware, visit www.westsidehealth.org and select "Locations & Hours."
DENTAL CARE
The Delaware Board of Dentistry and Dental Hygiene website, www.dpr.delaware.gov/boards/dental, is a useful place to start in finding a dentist with its license information. You can also seek referrals from people you know who've had dental care in the area.
Consider the following to find the best dentist for your needs.
Are the dentist's office hours convenient for your schedule?
Is the dental office close to your home or office?
How are dental emergencies handled?
Does the office appear to be clean and well organized?
Is the staff helpful and friendly?
What are the dental office's financial policies and how is insurance handled?
The Delaware Bureau of Oral Health and Dental Services can give you tips for oral health and low-cost dental care. Visit its website at https://tinyurl.com/yapgnpsc.
FINDING A LOCAL DOCTOR
Before you arrive at your new assignment, you can check the Delaware Board of Medical Licensure and Discipline's website at www.dpr.delaware.gov/boards/medicalpractice.
You can check a doctor's certification at the American Board of Medical Specialties at www.abms.org.
When you have selected a health care provider, consider the following.
When you scheduled your appointment, was the receptionist friendly, prompt and professional? Did he or she take time to answer your questions? Were you left on hold too long?
When you arrived for your appointment, were you greeted promptly? Was the reception area clean and comfortable?
Was the staff friendly and willing to answer your questions?
Did you have to wait long in the exam room before the doctor arrived? Was the exam room orderly and clean, with a chair for a family member?
When the doctor arrived and introduced himself or herself, did he or she seem rushed or tired? Did you get a good first impression?
During the consultation, did nurses or assistants pop in and out? Did the doctor seem caring, compassionate and sympathetic to your concerns? Did you feel comfortable revealing personal information? Did the doctor rush through the meeting?
Treat finding a doctor as seriously as looking for a new job or a new home. You want to be comfortable with the person who will see you while you are most vulnerable.
For Veterans

Veterans in Kent County are served within Veterans Integrated Service Network 4, with the nearest major medical center in Wilmington, about an hour from Dover Air Force Base. VISN 4 serves veterans with medical centers, community-based outpatient clinics, one mobile clinic and vet centers located throughout Delaware, New Jersey, Ohio and Pennsylvania. The closest community outpatient clinic is in Dover.
Wilmington VA Medical Center
1601 Kirkwood Highway
Wilmington, DE 19805
302-994-2511
www.wilmington.va.gov
The Wilmington VA Medical Center offers comprehensive services ranging from preventive screenings to long-term care. Also included within the hospital is a Community Living Center for extended care. Wilmington VAMC is a teaching hospital, providing a full range of patient care services with state-of-the-art technology. Comprehensive health care is provided through primary care and long-term care in areas of medicine, surgery, psychiatry, physical medicine and rehabilitation, neurology, oncology, dentistry, geriatrics and extended care.
A veterans' center on campus offers veterans the opportunity to obtain health care, benefits services and readjustment counseling at one location. Wilmington VAMC is also a certified community cancer center.
Wilmington VAMC operates community-based outpatient clinics to serve three lower counties of Delaware and four counties of southern New Jersey. These CBOCs are in Georgetown and Dover, Delaware, and Vineland, Northfield and Cape May, New Jersey. For a full list of clinics and other facilities, go to www.wilmington.va.gov/locations.
Kent County Community Based Outpatient Clinic
1198 S. Governors Ave., Suite 201
Dover, DE 19901
800-461-8262, ext. 2400
https://tinyurl.com/yby68bpd
The Kent County Community Based Outpatient Clinic offers a broad spectrum of health care, including primary care, mental health services, laboratory services, tele-retinal imaging and social work services.
Delaware Commission of Veterans Affairs
802 Silver Lake Blvd., Suite 100
Dover, DE 19904
302-739-2794

VA Suicide Prevention Lifeline 800-273-8255
www.veteransaffairs.delaware.gov
The Department of Veterans Affairs improves the quality of life for Delaware's veterans, military and their families by increasing awareness and access to appropriate federal, state and local resources. Veterans within the state can receive health care from a variety of facilities including a medical center, two community clinics and a veterans home. Combat veterans who were discharged or released from active service on or after Jan. 28, 2003, are eligible to enroll for enhanced care in the VA health care system for five years from their date of discharge or release. The enrollment period begins on the discharge or separation date of the service member from active-duty service, or in the case of multiple call-ups, the most recent discharge date. Veterans, including activated reservists and National Guard members, are eligible if they served on active duty in combat after Nov. 11, 1998, and have been discharged under other than dishonorable conditions. Go to www.va.gov/healthbenefits/apply/returning_servicemembers.asp.
Hospitals/Medical Centers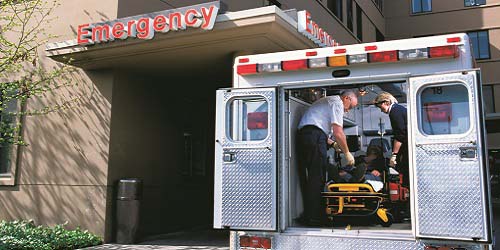 Because emergencies don't announce themselves in advance, it's prudent to know where to go when they happen. Saving minutes in a crisis can mean saving a life. Knowing what services are available, and where, can make all the difference. In life-threatening situations, call 911 immediately and follow dispatcher instructions.
Bayhealth Emergency Center, Smyrna
401 N. Carter Road
Smyrna, DE 19977
302-659-2190
www.bayhealth.org/emergency-center-smyrna
Bayhealth Hospital, Kent Campus
640 S. State St.
Dover, DE 19901
302-674-4700
www.bayhealth.org/kent-general
Bayhealth Milford Memorial Hospital
21 W. Clarke Ave.
Milford, DE 19963
302-422-3311
www.bayhealth.org/milford-memorial
Bayhealth Outpatient Center, Harrington
201 Shaw Ave.
Harrington, DE 19952
302-398-0370
www.bayhealth.org/outpatient-center-harrington
Public Health Care


Delaware Division of Public Health
www.dhss.delaware.gov/dhss/dph
The Delaware Division of Public Health's mission is to protect and promote the health of all people in Delaware. The division's sections include the Director's Office, Animal Welfare, Community Health Systems, Data and Informatics, Emergency Medical Services, Family Health Systems, Health and Risk Communication, Health Promotion and Disease Prevention, Health Systems Protection, Infectious Disease Prevention and Control, Public Health Laboratory, Preparedness and Support Services. Its website provides information ranging from the Women, Infants and Children program to childhood nutrition and immunizations. It also provides general health information on topics such as specific diseases and illnesses, family health (prenatal care, pregnancy, newborns, children and adolescent health, pregnancy prevention), environmental health, and workplace health and safety.
Check the division's office locations near you to learn about their services, which vary depending on each office's resources. Services include women's health; family planning; child health clinics; oral and dental health; immunizations; sexually transmitted disease testing and counseling; the WIC program; and health education, information and referral. A full list of offices, their hours of operations and their available services can be found at https://tinyurl.com/c89flur.