Family Resources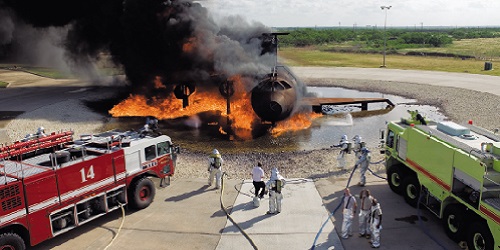 Picking up from one place and moving to another is stressful, especially when children and pets are involved. Knowing whom to call or where to find information can help make the transition easier.
Local Government
Local government websites are valuable resources for newcomers to Taylor County, as they provide important connections to other residents, local businesses and public safety. These sites provide up-to-date information on local happenings, weather and issues such as city council meetings and municipal contacts.

State of Texas
www.texas.gov

Taylor County
www.taylorcountytexas.org

City of Abilene
www.abilenetx.com

City of Merkel
www.merkeltexas.com

City of Tye
www.cityoftye.org

PUBLIC SAFETY
Texas Department of Public Safety
www.txdps.state.tx.us

The Texas Department of Public Safety oversees 14 divisions which are responsible for areas such as highway patrol, emergency management, criminal investigations, law enforcement support, information technology and communications, as well as the Texas Rangers.

Police/Sheriff
Emergency 911
Taylor County Sheriff's Office
Non-emergency 325-674-1300
www.taylorcosheriff.com
Abilene Police Department
Non-emergency 325-673-8331
www.abilenepolice.org

Merkel Police Department
Non-emergency 325-928-4766
www.merkeltexas.com/html/merkel_police_dept_.html

Tye Police Department
Non-emergency 325-692-2610
Fire and Rescue
Emergency 911

Abilene Fire Department
Non-emergency 325-676-6676
www.abilenetx.com/firedept

Tye Fire Department
Non-emergency 325-692-8588
www.site.cityoftye.org/files/tyefire
Family, Children and Child Care Services
Texas Health and Human
Services Commission
Brown-Heatly Building
4900 N. Lamar Blvd.
Austin, TX 78751 512-424-6500
Toll-free 877-541-7905
www.hhsc.state.tx.us

Texas Department of Family
and Protective Services
Phone 512-438-4800
www.dfps.state.tx.us

Texas Department of Family and Protective Services provides adult and child protective services, child care licensing, and prevention and early intervention services. The department provides families with information on child care in Texas, a searchable database for licensed child care centers and child care homes, and information on healthy child development and parenting strategies.

Tips for Choosing Child Care
Moving to a new city presents many challenges for families, and the task of finding quality care for children in a new location can be particularly daunting. Fortunately, finding a caregiver in your new city doesn't have to entail a lot of guesswork. The following steps can assist you in finding the type of care arrangement that will best suit your family's needs.

Identify Your Needs and Expectations
When it comes to choosing child care, there are a number of arrangements available, including family child care homes, child care centers, nannies and nanny shares. A child care provider's location, facilities and academic and social programs will also factor into your decision. Make a list of your ideal caregiver qualities before you start your search.

Plan Ahead
Waiting lists for care vary widely, depending on the type of caregiver you are seeking. Start contacting your preferred caregivers several months prior to your date of need, if possible.

Verify Licensure
A provider's license can be verified through the Texas Child Care Licensing Division by calling 325-691-8232 or visit www.dfps.state.tx.us/child_care.

Conduct a Phone Screening
Your initial conversation with a provider will help determine if their services are a good fit for your family.

Make an Initial Visit
Plan your first provider visit without your child, if possible. This will allow you to ask detailed questions and assess the provider without distractions.

Ask for Program Details
The provider should be able to give you a clear, concise description of their programs, philosophy, curriculum and facilities.

Ask About Accommodations
for Special Needs (if applicable)
By law, child care programs must make reasonable accommodations for children with special needs. Discuss your child's needs with prospective providers and ask how those needs would be handled in a provider's specific setting.

Make a Second Visit With Your Child
Schedule your visit during business hours. Note the interaction between your child and the caregivers, as well as the interaction between your child and other children in the facility.

Close the Deal
If the provider is a good fit for your family, ask for a contract. Make sure you understand all of the provider's policies and procedures before signing.
Pets
Steps to Protect your Pet from
being Lost During Relocation
Keep a collar with an ID tag on your pet at all times with your current phone number on it.

Microchip your pet, especially if they are good at wiggling out of their collar. It's important to keep your contact info up-to-date so the chip can effectively connect your pet to you. All animal shelter and vet clinics can scan for microchips.
Have a current license on your dog; it is the ID given to animal by the city and can be another way your dog can be connected to you.

Keep cats indoors; it's much safer for them. Cats are domestic animals and don't need to be outside. Give them a post to scratch, a window to perch in, and plenty of toys and they will love the great indoors.

Animal Services
Taylor-Jones Humane Society
2301 N. Third St.
Abilene, TX 79603 325-672-7124
www.taylorjoneshumane.com

City of Abilene
Animal Services Division
925 S. 25th St.
Abilene, TX 79602 325-698-0085
www.abilenetx.com/animal