Health Care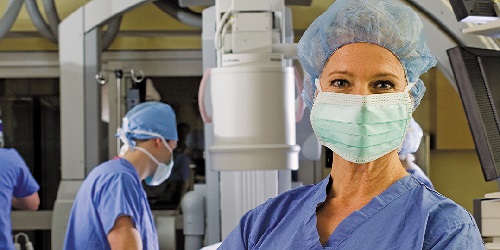 Whatever your health care needs, a wide spectrum of services is available throughout the region around Dyess Air Force Base and Abilene. Several hospitals and medical centers treat community residents, featuring a range of specialists in fields including neurology, open-heart surgery, cancer diagnosis and treatment, pediatrics/neonatal care and long-term acute care.
State Health Care
Texas Health and
Human Services Commission
Brown-Heatly Building
4900 N. Lamar Blvd.
Austin, TX 78751 512-424-6500
www.hhsc.state.tx.us

The Texas Health and Human Services Commission directs state agency efforts to provide an efficient and effective health and human services system for Texans. The system includes five agencies — the Health and Human Services Commission, the Department of Family and Protective Services, the Department of Assistive and Rehabilitative Services, the Department of Aging and Disability Services and the Department of State Health Services.

Dialing 2-1-1 is the free, easy way to find out about services you can get in your area or through state programs.

Texas Department
of State Health Services
1100 W. 49th St.
Austin, TX 78756 512-776-7111
www.dshs.state.tx.us

The mission of the Texas Department of State Health Services is to improve health and well-being of residents by preventing and preparing for health threats, improving community health, protecting consumers and more all while building and sustaining effective partnerships.

Call the department or visit its website for more information including disease prevention, licenses and regulation, mental health and substance abuse treatment, emergency preparedness and birth, death, marriage and divorce records.

Texas Department of
Family and Protective Services
701 W. 51st St.
Austin, Texas 78751 512-438-4800
www.dfps.state.tx.us/child_protection

The Texas Department of Family and Protective Services investigates reports of abuse and neglect of children, places children in foster care, places children in adoptive homes and helps youth in foster care transition into adulthood. To report abuse or neglect, call 800-252-5400. The Texas Youth & Runaway Hotline is 800-989-6884.

Abilene-Taylor County Health District
850 N. Sixth St.
Abilene, TX 79604 325-692-5600
www.abilenetx.com/health

As a division of the Community Services Department of the City of Abilene, the Abilene-Taylor County Public Health District is dedicated to providing quality preventive, educational and professional health services, which protect and improve the health of the entire community. The organization provides health care related to immunizations; blood pressure; cholesterol and diabetic screening; family planning; tuberculosis testing; pregnancy testing; the Women, Infants and Children (WIC) Nutrition Program; STD testing; primary health care; and children's dental services.

Call the district or visit its website for more information about disaster planning for families, tips for fighting the West Nile Virus and more.
Finding a Local Doctor/Dentist
Local doctors are listed in the yellow pages of this guide, and many hospitals listed in this chapter also have links to physician clinics available on their websites. Visit Health Grades at www.healthgrades.com to find a new doctor. The website allows you to search by location and specialty. Health Grades rates health care providers based on data compiled from many private and public sources such as state medical board records. Its physician data is updated quarterly.

Another resource for finding a local doctor is the Abilene Chamber of Commerce. Its website will allow you to search its member directory for health care providers who specialize in everything from eye care to dental to mental health. Visit www.abilenechamber.com and search its Member Directory for more information.
Hospitals/Medical Centers
Abilene Regional Medical Center
6250 US Highway 83-84
Abilene, TX 79606 325-428-1000
www.abileneregional.com

Abilene Regional Medical Center is a 231-bed, full-service, all-private room, acute care hospital offering a full range of health care services including inpatient, outpatient, medical, surgical and emergency care, as well as an accredited Chest Pain Center and the area's only neonatal intensive care unit. The center's workforce of more than 200 physicians and 800 employees pairs cutting-edge technology with compassionate, customer-focused care.

Additional services at the facility, accredited by The Joint Commission, include: cardiopulmonary rehab, a diagnostic imaging center, women's services and birthing center, wound care and hyperbaric center, neurology, gastroenterology, dental/oral surgery, a walk-in minor-care clinic, pet therapy and more.

David M Collins WellHealth Center
6100 Regional Plaza #201
Abilene, TX 79606 (325) 428-5700
www.abileneregional.com/Our%20Services/Pages/WellHealth%20Center.aspx

The WellHealth Center was opened in 1985 as a part of the cardiovascular services at Abilene Regional Medical Center. The full-service center is now open to the public and continues to focus on wellness, fitness and health. The center's staff members are certified in exercise science and physiology and will develop an exercise/rehabilitation program based on targeted heart rates.

Hendrick Medical Center
1900 Pine St.
Abilene, TX 79601 325-670-2000
www.ehendrick.org

The Hendrick Medical Center is 522-bed medical facility featuring a women's center, rehabilitation hospital, cancer center and many additional innovative services. About 2,600 staff members make up the Hendrick Medical Center team of employees, providing services ranging from cancer screenings and pre-natal education courses to electro-physiology procedures and pediatric intensive care. Specialties include asthma care, children's health, neuro­science, radiology and imaging, respiratory care, women's health, wound care, cancer care and more. The hospital also features a medical spa, pharmacy, gift shop, a health library and more. Visit the center's website to find a physician, find ways to volunteer and more.

Texas Midwest Surgery Center
751 N. 18th St.
Abilene, TX 79601 325-677-6555
www.texasmidwest.com

Delivering quality care since 2000, Texas Midwest Surgery Center performs a broad range of outpatient surgical procedures. Physicians and staff provide compassionate and capable care in specialties including colon rectal, general surgery, gastroenterology, gynecology, ophthalmology, orthopedics and hand surgery, otolaryngology and pain management. All physicians are board certified, and registered nurses are certified in Advanced Cardiac Life Support. The center is licensed by Texas Department of Health and certified by Medicare and accredited by the Accreditation Association for Ambulatory Healthcare.

Medical Care Mission Clinic
1857 Pine St.
Abilene, TX 79601
Medical appointments 325-672-5601
Dental appointments 325-677-3455
www.medicalcaremission.org

The Medical Care Mission is a Presbyterian-based family clinic. Two full-time physicians serve as general practitioners. Patients must qualify for services based on household income level. The two physicians and three medical assistants see about 40 to 50 patients each day. The dental clinic employs a full-time dentist and three dental assistants who treat about 20 patients each day. Services offered include extractions and fillings.

Abilene Behavioral Health
4225 Woods Place
Abilene, TX 79602 325-698-6600
www.abilenebehavioralhealth.com

Abilene Behavioral Health is a 92-bed inpatient psychiatric facility with programs for children, adolescents and adults. The center offers a full continuum of psychiatric care with partial hospitalization and an out-patient clinic. Licensed by the Texas Department of State Health Services, accredited by the Joint Commission and contracted with more than 20 managed care organizations, the center's programs are recognized for their quality, state-of-the-art psychiatric treatment.