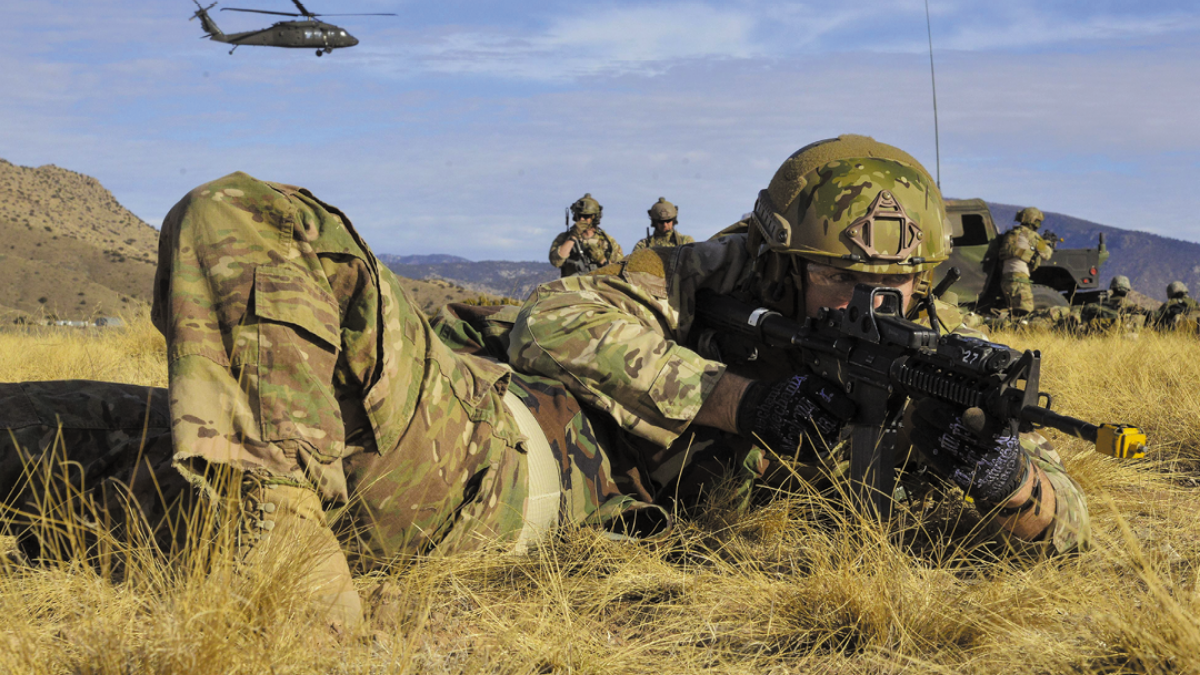 Lying in the southeast corner of Albuquerque, New Mexico, Kirtland Air Force Base is adjacent to Albuquerque International Sunport, the largest airport in the state. The military base and the international airport share the same runways, making the airport a joint civil-military facility. Albuquerque is the most populous city in New Mexico and almost in the center of the state at the crossroads of major Southwest highways and interstates. Interstate 40 bisects the city west and east; I-25 is the major north-south corridor. In driving terms, Albuquerque is 790 miles east of Los Angeles on I-40; 644 miles northwest of Dallas by way of I-40 and U.S. 287; 1,006 miles west of Memphis, Tennessee, on I-40; 1,335 miles southwest of Chicago on I-40 and I-44; and 541 miles west of Oklahoma City on I-40.
Kirtland Air Force Base and its mission partners employ more than 22,000 people, including active-duty, civilians, Air National Guard and Reserve personnel, among them nearly 1,902 active-duty military and civilians with the Air Force Global Strike Command. Sandia National Labs, a tenant organization at Kirtland, employs about half the workers on base. The base supports nearly 14,000 military retirees who live in central and northern New Mexico.
The base covers 51,585 acres with 750 miles of roads, 772 buildings, five fire stations, eight installation entry gates and four runways.
Kirtland Air Force Base, which began as an Army Air Corps training field, became Kirtland Army Air Field in 1942. In 1971, Kirtland merged with Manzano and Sandia bases, its neighbors to the east, creating a sprawling military complex known as Kirtland Air Force Base — the third-largest installation in the Air Force Global Strike Command and the sixth-largest Air Force base.
Today, the base is home to the Air Force Nuclear Weapons Center, part of the Air Force Materiel Command, and the 377th Air Base Wing, Kirtland's host organization, which supports more than 30 major mission partners. The 377th Air Base Wing, which reports to Air Force Global Strike Command, works in conjunction with the 58th Special Operations Wing under the Air Education and Training Command, the 150th Special Operations Wing (New Mexico Air National Guard) under the Air Combat Command and the 351st Battlefield Airmen Training Squadron, a pararescue training unit to ensure readiness of airmen worldwide.
Kirtland also hosts the Air Force Research Laboratory's Space Vehicles and Directed Energy directorates, the Defense Threat Reduction Agency and the U.S. Department of Energy's Albuquerque Operations Office.
Economic Impact
The annual local economic impact of Kirtland AFB averages more than $6.7 billion due to Department of Defense payroll, expenditures and job creation, according to its 2016 Economic Impact Statement, its most recent. About $4.1 billion of the total economic impact is local. The base has an annual payroll of $2.2 billion. Employment associated with Kirtland represents one of every 14 jobs in New Mexico.