Seymour Johnson Lounges

Heritage Hall
919-722-8796
1175 Wright Brothers Ave.
Office Hours
Monday through Friday 9 a.m. to noon
Heritage Hall offers a ballroom, terrace room and the Spitfire Pub. The facility is excellent for hosting squadron parties, promotion ceremonies and private functions. This facility is available for use by all ranks, their families and guests to include DOD civilians.
Kitty Hawk Lounge
919-722-1192
1240 Andrews St.
Hours
Sunday 1 to 9 p.m.
Monday through Thursday 4 to 10 p.m.
Friday 4 p.m. to 2 a.m.
Saturday 1 p.m. to 2 a.m.
The Kitty Hawk Lounge in Eagles Landing is a perfect spot to enjoy your favorite beverage and watch a pay-per-view
event on any one of over 10 flat screen TVs. The lounge offers limited bar snacks and a full bar, to include the house specialty: Jet Fuel! There are also Texas Hold 'Em every Friday night and pool tables available for your entertainment.
Eagle's Nest
919-722-7754
1240 Andrews St.
Hours
Monday through Thursday 10 a.m. to 10 p.m.
Friday 10 a.m. to 2 a.m.
Saturday noon to 2 a.m.
Sunday noon to 6 p.m.
The Eagle's Nest Lounge is located inside Eagles Landing. It has several TVs, gaming systems and board games. Behind the building, there is a fire pit available for use upon request, a well-lit gazebo with a temporary stage and a private grassy area for corn hole or other leisure activities.
The Spitfire Pub
919-722-0716
1175 Wright Brothers Ave.

Hours
Open by Request Only
The Spitfire Pub in Heritage Hall has the best decor in town, from its spitfire on a stick out front, to the inverted F-15E canopy on the ceiling. To reserve the pub, please call 722-1192/8547.
Seymour Johnson Recreation

Arts and Crafts Center
919-722-0412
1515 Goodson St.
Hours
Framing: Monday through Wednesday 10 a.m. to 3 p.m.
Weekends, holidays and Down Days closed
The Arts and Crafts program includes a Frame and Embroidery shop in the Outdoor Recreation Building. The Frame Shop offers custom framing, dry mounting and a wide variety of mats, frames and prints. Morning and evening framing and matting classes are offered once a month, January through October. Hats, flags, shirts, quilts and bags are a few of the items which can be
embroidered.
Auto Hobby Center
919-722-1309
1295 Jabara Ave.
Hours
Tuesday 10 a.m. to 8 p.m.
Wednesday 8 a.m. to 4:30 p.m.
Thursday 10 a.m. to 8 p.m.
Friday and Saturday 10 a.m. to 6 p.m.
The Auto Hobby Center offers top-quality facilities for cost conscious do-it-yourself novices and experts. The trained staff can assist with all your car care needs, from technical support to lending a hand or two. They offer full mechanical support for minor maintenance and repairs at competitive prices.
The facility features:
12 working bays, eight lifts
Equipment and manuals available for car repairs
North Carolina Vehicle Inspection Station
Parts delivery available
Barbershop
919-722-7760
1515 Goodson St.
Hours
Monday through Friday 9 a.m. to 4:30 p.m.
The Barbershop is in Outdoor Recreation and open to all ranks. Walk-ins are welcome.
Base Library
919-722-5825
1520 Goodson St.
Hours
Monday through Thursday 10 a.m. to 8 p.m.
Friday 10 a.m. to 6 p.m.
Saturday 10 a.m. to 5 p.m.
Sundays and holidays Closed
The library provides centers of access to knowledge and information essential to accomplish the Air Force mission.
Supports professional military and voluntary off-duty education programs. Offers library facilities, resources and services that meet the personal information needs and promote the productive use of leisure time for eligible customers.

Dog Park
Hours: 24/7
Location: Debden Park
Bring your dogs of all shapes and sizes to frolic in the park with secure open areas and obstacles. Cleaning up after your pet is mandatory.
Fort Fisher Recreation Area
910-458-6549
118 Riverfront Road
Kure Beach, NC 28449
www.ftfishermilrec.com
Hours: Always open
Fort Fisher is an off-base recreation facility designed to provide a pleasant, relaxing getaway for members and families representing all military branches. Located about 20 miles from Wilmington, Fort Fisher is comfortably situated across from the Atlantic Ocean and right on the Cape Fear River. Amenities include:
Lodging accommodations for individuals and families.
RV and tent camping facilities.
Beach House Bar & Grill.

Sandcastle Recreation Center with:
Game room
Weight room
Locker rooms
Equipment rentals

Outdoor swimming pool.
Program Department — offers programs for all ages, families and groups.
Olympic Pool
919-722-1104
4210 Langley Ave.
Seasonal hours
Monday through Friday 11 a.m. to 6 p.m.
Saturday and Sunday 10 a.m. to 6 p.m.
Lap Swim: Tuesday through Friday 11 a.m. to noon
The Olympic Pool is open seven days a week, providing the base community with excellent opportunities for fun and fitness. There is also a baby pool available. The pools employ American Red Cross certified lifeguards. The pool features a snack bar, swimming lessons, pool parties for season pass holders and lap-swimming. The facility is available for private parties by appointment. Pool passes are available for purchase at Outdoor Recreation.
Splash Pad
Hours: 9 a.m. to 9 p.m.
Location: Debden Park
The splash pad is in Debden Park and is open to anyone with base access. The splash pad color theme of red, blue, green and yellow reflects the four fighter squadrons at Seymour Johnson AFB.
Outdoor Recreation and Skills Development Center
919-722-1104
1515 Goodson St.
Hours
Monday through Friday 9 a.m. to 5 p.m.
Weekends/holidays and Down Days closed
Outdoor Recreation offers a wide range of recreational activities for the whole family. From tickets and tours to Berkeley, Olympic Pool passes and equipment rental, Outdoor Rec is the place to go. It also oversees the skeet ranges, log cabin rental, FamCamp and RV Storage Lot, Lemon Lot and garden plot assigments. Debden and Kimpo Parks as well as the base theater may be booked through Outdoor Rec.
Tickets and Tours offers discount tickets to:
Disney World
Busch Gardens (by pre-order)
Other amusement parks (available seasonally)
Other offers include:
Carolina Hurricanes tickets
Trips to ski resorts
Indoor skydiving
Canoeing
Whitewater rafting
Area festivals
Sightseeing trips
Equipment Rental has:
Tables
Chairs
Inflatables
Dining canopies
Camping & sports equipment
Canoes, kayaks and paddleboards
Boats
Campers & Trailers
The FamCamp is a year-round campground convenient to base facilities and parks.
FamCamp amenities include:
Bath house
Laundry
Picnic tables
Dump station
Handicapped accessibility
Lighting
RV Storage is available to base and non-base residents on a month-by-month rental.
The Lemon Lot is the place to put your vehicle for sale. Spaces are available on a monthly basis.
Planet Bowl
919-722-0350
1290 Andrews St.
Hours
Monday through Thursday 7 a.m. to 9 p.m.
Friday 7 a.m. to midnight
Saturday 9 a.m. to 11:30 p.m.
Sunday 1 to 7 p.m.
Down Days and holidays on Fridays 1 to 7 p.m.
Thanksgiving, Christmas andNew Year's Day closed
Planet Bowl is a great place to save money and have fun with the family. The facility includes a pro shop with an IBPSIA-certified ball driller. Come by Planet Bowl and enjoy the Ten Pin Cafe, the only place on base to get breakfast all day.
Red Pin Mondays from 5 to 9 p.m. Bowl a strike when there's a red headpin and score a free game.
Penny-a-Pin Wednesdays: Pay what you score, any game over 200 is free from 5 to 9 p.m. Shoes are $2.50.
Cosmic Bowling on Friday and Saturday; call the center for more details.
Sunday is Family Cosmic Day: For $35 per lane you and your family can bowl from 4 to 7 p.m., shoes are included.
Birthday Party Packages: Three packages to choose from.
Make your reservation today for your squadron, church group and other bowling function.
Winter and summer league bowling is available for adults and youth. The bingo program is second to none; you can win up to $500.
The Brunch 'n' Bowl program offers free bowling, Monday through Thursday to active-duty military in uniform for a limited time with purchase from the Ten Pin Cafe. Located in the Bowling Center, the pro shop is staffed by a IBPSIA-certified ball driller. The pro shop's merchandise selection covers just about everything a bowler could need — whether a beginner or "old timer" — and offers three-day delivery of all merchandise purchased.
Three Eagles Golf Course
919-722-0395
1385 S. Andrews St.
Hours
Course open daily weather permitting
September through October 7 a.m. to dusk
November through March 8:30 a.m. to dusk
April through May 7 a.m. to dusk
June through August 6:30 a.m. to dusk
Thanksgiving, Christmas and New Year's Day closed
Three Eagles Golf Course offers 18 well-designed holes. The course is a par 72 for men and a par 71 for women. At 6,375 yards the course is short in distance but tough in scoring. Four sets of tees allow for a great golf experience at any level of play.
The course has tight fairways, strategic landing areas and well bunkered "postage stamp" greens, with the first four holes winding through Carolina pines tee to green. Demanding accuracy midway through the round, three beautifully manicured par 3s are in a stretch of four holes. Finish the round with a par 5, guarded throughout by water, trees, OB and environmentally protected hazards; one of three par 5s in the final five holes presents an opportunity for birdies and a strong finish.
Three Eagles Golf Course conforms 165 acres of beautiful, well maintained, Eastern Carolina woodlands and wetlands into a "traditional" golf treasure, making for a style of golf that is both challenging and fair. As a military golf course, it's golf at its best.
The combination of atmosphere, spacious clubhouse and a great golf course make for an ideal setting to host your event.
Ability to host groups of 20 to 144.
A strong, service-minded staff will take the event from start to finish.
A tailored step-by-step, easy to use tournament package is available to make the event run smoothly.
Snack bar is available for non-golf events as well.
Great clubhouse landscaping and panoramic views make for a warm outlet to host military functions, ice breakers or receptions.
Our staff can provide the superior services required to make for an enjoyable and memorable event.
Pro Shop
Located in the golf course clubhouse, the pro shop, is the center of operations for the course. Our one stop for merchandise, tee times, guidance, pro tips, classes and good old-fashioned golf stories. The pro shop's merchandise selection covers just about everything a golfer could use whether beginner or "old timer."
Snack Bar
Serves daily breakfast combinations and lunch time favorites. It offers sandwiches, salads, daily specials and beverages, prepared fresh as you order. The snack bar is a favorite meeting area after a round of golf or to watch sports on TV.
Golf Lessons
Individual and group lessons offered.
Buy one or a package of four lessons and get one free.
Learn-to-play program: eight one-hour group lessons.
Kids Golf Clinics
Three-hour group lessons for kids.
Three Eagles Golf Association (TEGA)
Various tournaments throughout the year.
End of year crowning of TEGA Champion.
TEGA members get $5 off tournament entry fees.
Off-Base Parks and Recreation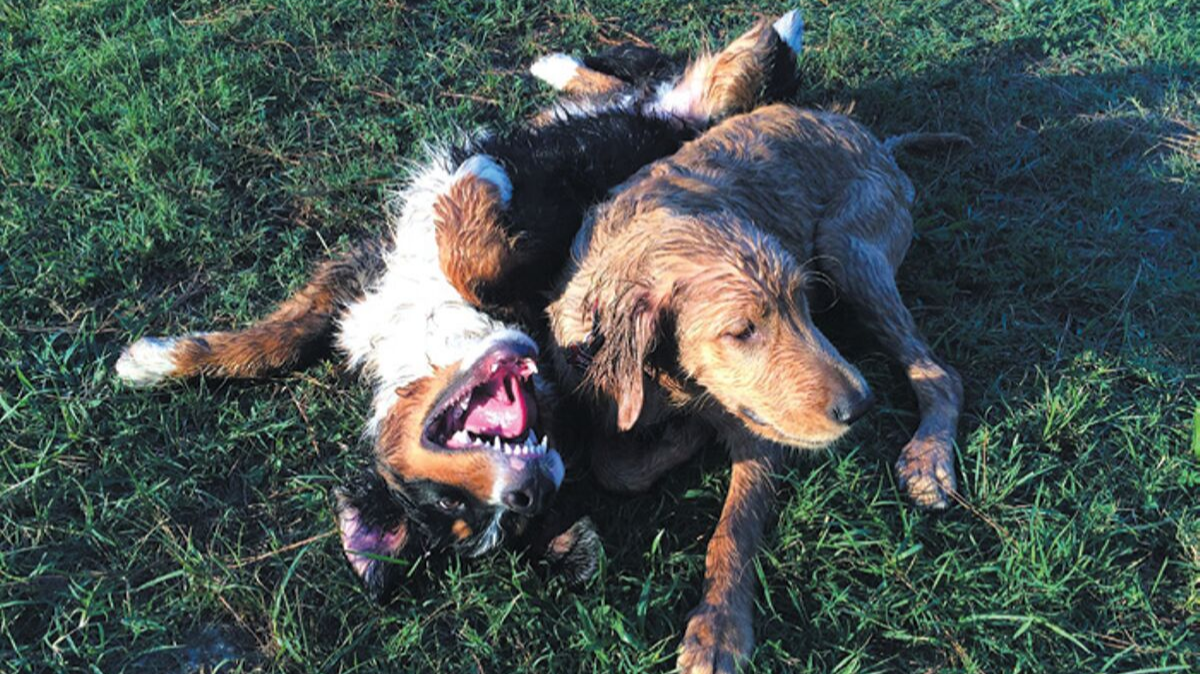 Wayne County offers a number of recreational opportunities both indoors and out. Parks and camping, horseback riding, a round of golf — there's something for everyone.
Busco Beach & ATV Park
919-222-9614
1243 Bryan Blvd.
Goldsboro, NC 27530
www.buscobeachandatvpark.com
Busco Beach allows all-terrain vehicles of all types to test their skills on varied terrain: sand pits, hills, mud holes and water. The park also has sites for RVs (with full hookups) and primitive campsites, as well.
Cliffs of the Neuse State Park
919-778-6234
240 Park Entrance Road
Seven Springs, NC 28578
www.ncparks.gov/Visit/parks/clne/main.php
Located next to the banks of the Neuse River, Cliffs of the Neuse State Park features four hiking trails, a large picnic shelter, a 35-site campground and an 11-acre swimming lake. The park offers birding, boating, hiking and fishing. For more information on park events, programs and reservations, visit the park's website.
Goldsboro Equestrian Center
267-377-7518
390 Old Highway 111
Goldsboro, NC 27534
www.facebook.com/Goldsboro-Equestrian-Center-1411634449074417
With 22 acres, the Goldsboro Equestrian Center has a 17-stall barn, pastures, a jumping arena and covered and lighted riding rings. The center offers training and boarding, a Western and English Riding Academy, a show team and a 4-H program.
Goldsboro Parks and Recreation
919-739-7480
www.goldsboroparksandrec.com
The city of Goldsboro maintains 11 parks and the Goldsboro Municipal Golf Course.
Round-a-bout Skating Centers
With three locations in Goldsboro and
Fayetteville, Round-a-bout Skating Centers are the perfect place for wholesome family fun and fitness. After skating, play a round of miniature golf at Round-a-Golf at their Fayetteville location. Visit their website for more information on party packages and center locations.
Wayne County Paddle Trails
919-734-2241
www.greatergoldsboro.com
With more than 70 miles of interconnected rivers, streams and tributaries, Wayne County Paddle Trails offer a number of exciting sights. Keep a look out for wildlife along the banks of the Neuse River or paddle by the Cliffs of the Neuse through a 90-foot gorge.
Amusement Parks

Carowinds
704-588-2600
14523 Carowinds Blvd.
Charlotte, NC 28273
www.carowinds.com
The "Thrill Capital of the Southeast," Carowinds gives parkgoers world-class roller coasters, rides and live entertainment. Ride Thunder Road, the only roller coaster in the world that crosses over two states, or take a seat in the 262-foot-tall Carolina Skytower, which treats guests to panoramic views of the park and countryside. Trying to beat the summer heat? Cool off in Boomerang Bay — Carowind's water park. Take your pick from tubing adventures, a 25,000-square-foot wave pool, a 1,000-foot lazy river or the 400,000-gallon Bondi Beach.
Jungle Rapids
910-791-0666
5320 Oleander Drive
Wilmington, NC 28403
www.junglerapids.com
Jungle Rapids Family Fun Park is sure to please everyone in the family. Climb a rock wall, ride the grand prix go-karts, play a round of jungle golf or enjoy the water park. Or if you'd prefer, try your luck at arcade games or Alien Invasion laser tag.
North Carolina Aquarium at Pine Knoll Shores
252-247-4003
1 Roosevelt Blvd.
Pine Knoll Shores, NC 28512
www.ncaquariums.com/pine-knoll-shores
View thousands of aquatic animals at the North Carolina Aquarium at Pine Knoll Shores. River otters, sharks, a rare white sea turtle and raptors all call the aquarium home. A touch pool allows you to get up close and personal with sting rays. You can also view three exhibits that replicate famous North Carolina coast shipwrecks.
North Carolina Zoo
800-488-0444
4401 Zoo Parkway
Asheboro, NC 27205
www.nczoo.org
Explore 500 acres of exhibits at the North Carolina Zoo. Located at the foot of the Uwharrie Mountains, the zoo is home to more than 1,600 animals. Exhibits focus on African and North American habitats.
Tweetsie Railroad Wild West Theme Park
800-526-5740
300 Tweetsie Railroad Lane
Blowing Rock, NC 28605
www.tweetsie.com
Ride a steam engine on a Wild West train adventure or pan for gold and gems. Tweetsie Railroad Wild West Theme Park has something for everyone: rides, games, a deer park habitat and live shows. Pick up a souvenir at the Western Mercantile and don't forget to try the famous Tweetsie fudge.
Wet 'n Wild Emerald Pointe
336-852-9721
3910 S. Holden Road
Greensboro, NC 27406
www.emeraldpointe.com
The largest water park in the Carolinas, Wet 'n Wild has more than 36 rides and attractions. Brave Daredevil Drop — is an extreme body slide that drops you down a 76-foot chute free-fall style. Or, if you'd prefer something a bit tamer, float down the Lazee River or relax in Leisure Lagoon. Be sure to visit the new Soak Zone, a half-acre of more than 35 different water features. With more than 3 million gallons of fun, you're sure to have a great time.
North Carolina has no shortage of fun and exciting activities to entertain family members of all ages. Ride a roller coaster, sample regional fare at a festival or study exotic species from an aquatic world.
Arts and Culture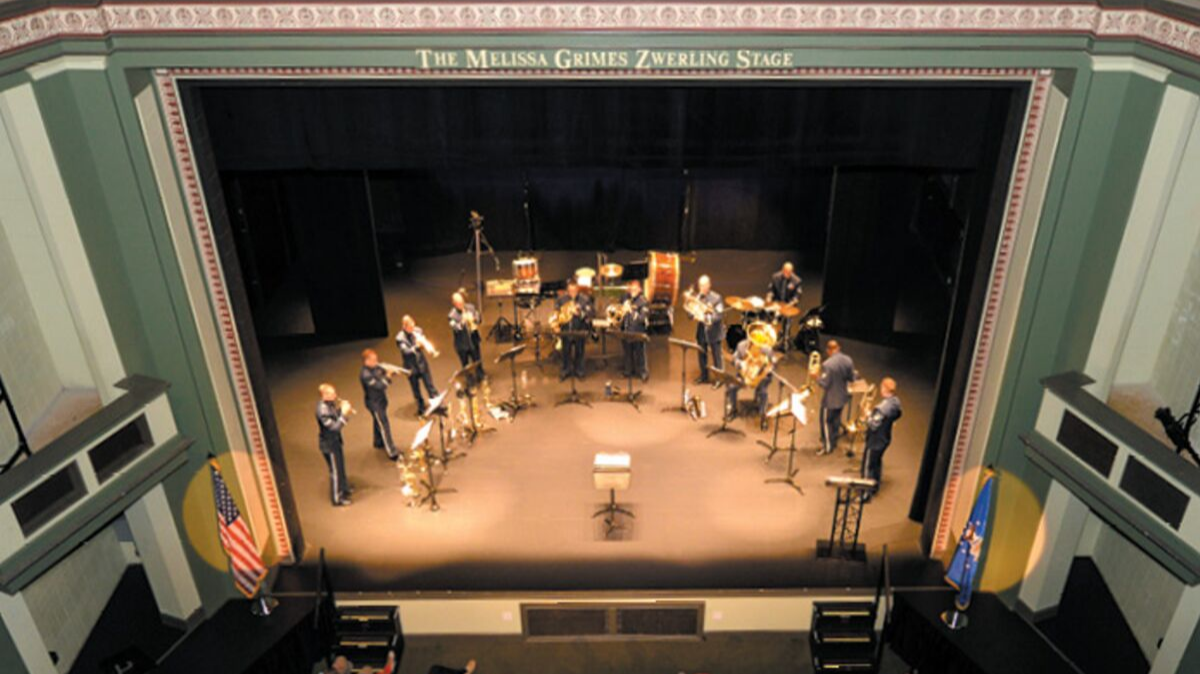 Learn about North Carolina's past and cultural contributions by visiting any one of the many local museums and historical sites. Residents enjoy a wealth of artistic endeavors, from theaters to music to dance and more.
82nd Airborne Division Museum
910-432-3443
5108 Ardennes St.
Fort Bragg, NC 28310
www.82ndairbornedivisionmuseum.com
One of the oldest and largest organizational museums in the Army system, the 82nd Airborne Division Museum showcases the history of America's strategic response force. The museum's collection includes more than 5,000 artifacts, with more than a million photographs and documents in the archives. The museum's airpark displays aircraft from throughout airborne history, as well as numerous artillery pieces. The museum also has a number of memorials and monuments, including the Global War on Terrorism Memorial. Annual museum attendance exceeds 75,000.
The museum is free and open to the public. Visit the museum's website for hours of operation.
Arts Council of Wayne County
919-736-3300
102 N. John St.
Goldsboro, NC 27530
www.artsinwayne.org
The Arts Council of Wayne County promotes art and artists in Wayne County, offering performances, exhibitions, workshops, art classes, galleries, studios and more. All exhibits are free.
Historical Sites in Wayne County
Wayne County has a rich history — check it out by visiting any one of the historical markers or areas on the National Register of Historic Places. See the site of the battle of Goldsboro Bridge, where 2,000 Confederate forces attempted to stop Gen. John Foster's 12,000 troops from destroying the railroad bridge. Trails in the area take visitors to historical markers where events of the battle are detailed. Visit the Mount Olive Historic District, a pre-Civil War village that was occupied by Union soldiers in Foster's Raid in 1862. For a full list of historical places in Wayne County, visit the Goldsboro Wayne County Travel & Tourism website at www.greatergoldsboro.com.
The Paramount Theatre
919-583-8432
139 S. Center St.
Goldsboro, NC 27530
www.goldsboroparamount.com
Built in 1882 and reconstructed in 2008, the Paramount Theatre is the headquarters for Goldsboro's performing arts. Concerts, benefits, music and dance recitals, and performances are held in the state-of-the-art facility, which houses a 500-seat auditorium.
Wayne County Museum
919-734-5023
116 N. William St.
Goldsboro, NC 27530
www.waynemuseum.org
Located in the heart of downtown Goldsboro, the Wayne County Museum explores the county's history with rotating and permanent exhibits. Learn about the War Between the States and notable Wayne County natives. Visit the museum's website for hours and information on upcoming museum events.