Beale Air Force Base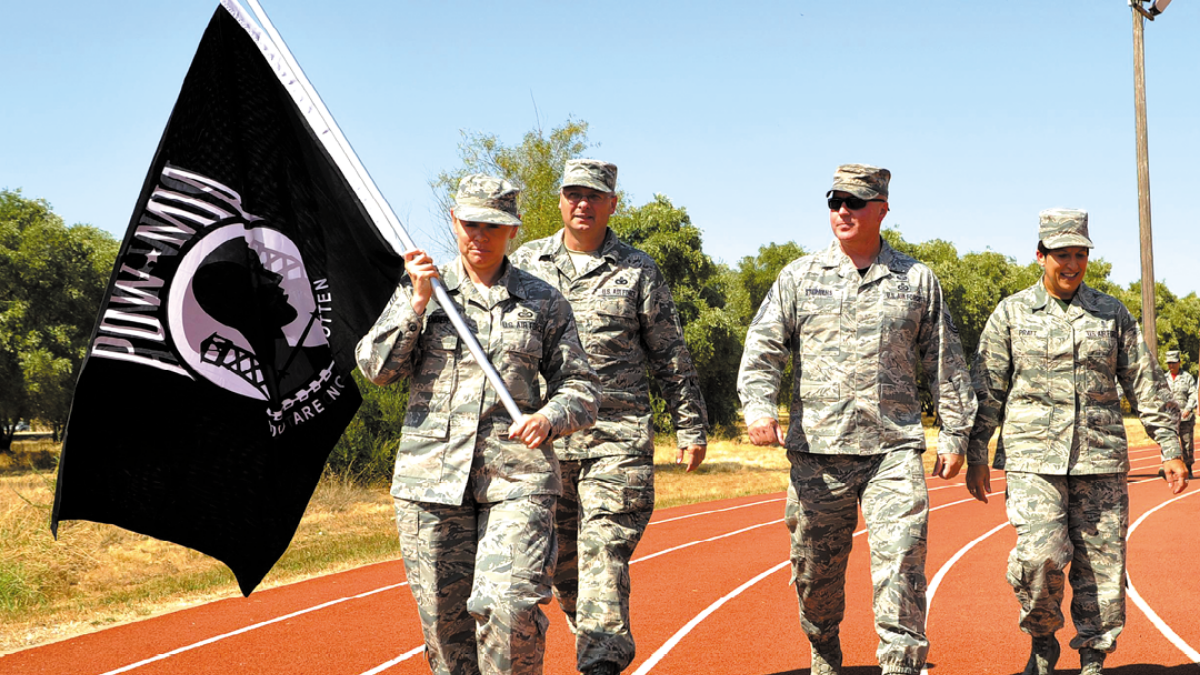 Welcome to Beale Air Force Base, home of the 9th Reconnaissance Wing. The base, which covers nearly 23,000 acres, is in northern California's Yuba County, surrounded by rice fields and grazing land. The base is about
15 miles east of the cities of Marysville and Yuba City and about 45 miles north of Sacramento, which is the state capital.
Beale AFB is steeped in history, but is at the forefront of the Air Force's future in intelligence, surveillance and reconnaissance technology. The base's mission is to train, deploy and employ airmen and assets to deliver combat power and globally integrated intelligence, surveillance and reconnaissance in support of national objectives. Beale personnel are the eyes and ears for the combatant commands. National leaders rely on their capabilities and expertise.
Units at Beale include the host wing, the 9th Reconnaissance Wing, and several associate units and detachments, including the 940th Air Refueling Wing; the 548th Intelligence, Surveillance and Reconnaissance Group; the 7th Space Warning Squadron; and the 713th Combat Operations Squadron.
Population
The base is host to a medium-sized community of approximately 4,200 active-duty members, 5,100 family members, 1,300 civilians, 700 reservists, and 25,000 retirees, widows and retiree family members.
History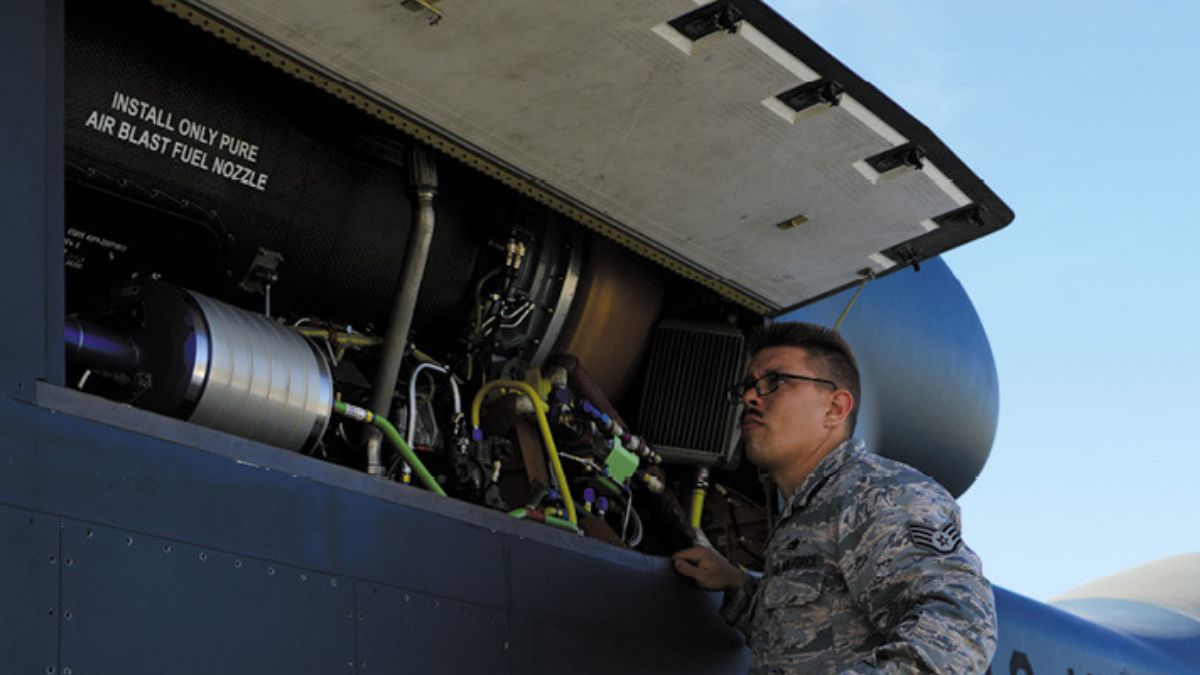 Unlike most other bases that were named for aviators, Beale AFB was named for Edward Fitzgerald Beale (1822-1893), the
19th-century pioneer. Beale graduated from the Naval Academy, served in the California militia and led the experiment to replace Army mules with camels.
Camp Beale opened in October 1942 as a training site for the 13th Armored and the 81st and 96th infantry divisions. During World War II, Camp Beale's 86,000 acres were home for more than 60,000 soldiers, a prisoner-of-war encampment and a 1,000-bed hospital. In 1948, the camp transferred from the Army to the Air Force. The Air Force conducted bombardier and navigator training at Beale and in 1951 reactivated the Beale Bombing and Gunnery Range for aviation engineer training. The base has been under several commands, including Air Training Command, Continental Air Command, Aviation Engineer Force, the Strategic Air Command, and since June 1, 1992, Air Combat Command.
In May 1959, Col. Paul K. Carlton assumed command of the recently activated 4126th Strategic Wing. The first two KC-135s arrived two months later. On Jan. 18, 1960, the 31st Bombardment Squadron with its B-52s arrived at Beale to become part of the wing. The 14th Air Division moved to Beale from Travis AFB, one week later. On Feb. 1, 1963, Strategic Air Command redesignated the 4126th as the 456th Strategic Aerospace Wing. On Sept. 30, 1975, the 456th Bombardment Wing deactivated and the 17th Bombardment Wing activated in its place. On Sept. 30, 1976, the 17th deactivated and the 100th Strategic Reconnaissance Wing at Davis-Monthan AFB, Arizona, became the 100th Air Refueling Wing and moved to Beale. Many of the people and the tankers that had been part of the 17th now became members of the 100th. The 17th Wing's B-52s moved to other bases. The 100th Air Refueling Wing stayed at Beale until March 15, 1983, when the Air Force deactivated the wing and consolidated its refueling mission and assets into the 9th Strategic Reconnaissance Wing. From 1959 until 1965, Beale was the support base for three Titan I missile sites near Lincoln, Chico and the Sutter Buttes. On July 1, 1979, the 7th Missile Warning Squadron brought the Phased Array Warning System radar site (known as PAVE PAWS) to Beale. This 10-story structure can detect possible attack by sea-launched ballistic missiles or track a global satellite.
On Oct. 15, 1964, the Department of Defense announced that Beale would be the home of the new, supersonic reconnaissance aircraft, the SR-71 Blackbird. The 4200th Strategic Reconnaissance Wing activated Jan. 1, 1965. The new wing received its first aircraft, a T-38 Talon, on July 8, 1965. The first SR-71 did not arrive until Jan. 7, 1966.
On June 25, 1966, the 9th Strategic Reconnaissance Wing replaced the 4200th. The first U-2 arrived from Davis-Monthan on July 12, 1976. Until Jan. 26, 1990, when budget restrictions forced the retirement of the SR-71, Beale AFB was the home of two of the world's most unique aircraft.
In July 1994, the 350th Air Refueling Squadron transferred from Beale to McConnell AFB, Kansas, taking the last of the KC-135Q tankers with it. Tankers returned in 1998 when the 940th Air Refueling Wing, an Air Force Reserve unit, transferred to Beale. In 2001, the 12th Reconnaissance Squadron activated at Beale as the parent organization for the Global Hawk, the Air Force's newest high-altitude reconnaissance platform.
Today, Beale AFB is home for the U-2 Dragon Lady, T-38 Talon and RQ-4 Global Hawk. The base has a unique name and mission, a historic past and a promising future.
Organizations

The 9th Reconnaissance Wing, Beale's host wing, is responsible for providing national and theater command authorities with timely, reliable, high-quality, high-altitude reconnaissance products. To accomplish this mission, the wing is equipped with the nation's fleet of U-2 and RQ-4 reconnaissance aircraft and associated support equipment. The wing also maintains a high state of readiness in its expeditionary combat support forces for potential deployment in response to theater contingencies.
The wing's U-2 Dragon Lady aircraft provide high-altitude, all-weather surveillance and reconnaissance, day or night, in direct support of U.S. and allied forces. At any given moment, day or night, 24 hours a day, 365 days a year, there is probably a U-2 aircraft from the 9th Reconnaissance Wing flying an operational mission somewhere in the world.
The RQ-4 Global Hawk is an unmanned, remotely piloted, high-altitude reconnaissance platform. It can linger over a target for 24 hours. The RQ-4 provides Air Force and joint battlefield commanders near-real-time, high-resolution intelligence, surveillance and reconnaissance imagery.
940TH AIR REFUELING WING
The 940th Air Refueling Wing is an Air Force Reserve tenant unit at Beale AFB. The wing has a long and distinguished history dating back to 1963. Beginning with troop carriers, the mission transitioned to air transport, military airlift, tactical airlift, air refueling, the C2ISR (command, control, intelligence, surveillance and reconnaissance) mission and back to air refueling. The wing fulfills this mission with the KC-135 Stratotanker.
The KC-135 Stratotanker provides the core aerial refueling capability for the U.S. Air Force and has excelled in this role for more than 50 years. This unique asset enhances the Air Force's capability to accomplish its mission of global reach. It provides aerial refueling support to Air Force, Navy, Marine Corps and allied nation aircraft. The KC-135 is also capable of transporting litter and ambulatory patients using support pallets during aeromedical evacuations.
548TH INTELLIGENCE, SURVEILLANCE AND RECONNAISSANCE GROUP
The 548th Intelligence, Surveillance and Reconnaissance Group has a proud history dating back to World War II. The group's mission is to deliver combat power from the air with intelligence that assures allies and wins wars. The group operates and maintains a $1 billion Air Force Distributed Common Ground System weapon system, providing combatant commanders with processing, exploitation and dissemination of actionable intelligence data collected by U-2, MQ-1, MQ-9, RQ-4 and MC-12W aircraft and other platforms as required.
The group is organized into two sections: operations and support. The operational side includes the 13th and 9th intelligence squadrons, which are responsible for the production and exploitation of the tangible intelligence. The 48th Intelligence Squadron provides maintenance and sustainment of in-garrison and deployed segments of the Air Force Distributed Common Ground System weapon system.
7TH SPACE WARNING SQUADRON
The 7th Space Warning Squadron guards the U.S. west coast against sea-launched ballistic missiles. The unit is a geographically separated unit of the 21st Space Wing at Peterson AFB, Colorado.
The squadron is primarily responsible for detecting sea-launched ballistic missiles fired from submarines in the Pacific Ocean. The unit then determines how many missiles were launched and their probable destination, and reports that to the North American Aerospace Defense Command's missile warning center, Cheyenne Mountain Air Force Station; U.S. Strategic Command, Offutt AFB; and national command authorities. This unit helps form a two-layered, worldwide network of missile warning systems that also detects intercontinental ballistic missiles launched toward North America.
The squadron's corollary mission of missile defense supports the ground-based midcourse defense element of the Ballistic Missile Defense System. In addition, the squadron helps track earth-orbiting satellites, and reports the information to the Joint Space Operations Center at Vandenberg AFB, California.
The squadron uses a Phased Array Warning System radar, known as PAVE PAWS. It uses nearly 3,600 small active antenna elements coordinated by two computers. One computer is online at all times, while the second automatically takes control if the first fails. The computers control the distribution of energy to the antennas to form precise patterns, allowing the radar to detect objects moving at a very high speed since no mechanical parts limit the radar sweep.
The radar can change its point of focus in milliseconds, while conventional radars may take up to a minute to mechanically swing from one area to another. The main building is shaped like a pyramid with a triangular base 105 feet on each side. The two radiating faces are tilted back 20 degrees. PAVE PAWS radar beams reach outward for nearly 3,000 nautical miles in a 240-degree sweep. At its extreme range, it can detect an object the size of a small car. Smaller objects can be detected at closer range.
713TH COMBAT OPERATIONS SQUADRON
As part of 10th Air Force, Air Force Reserve Command, the 713th Combat Operations Squadron is a geographically separated unit assigned to the 610th Air Operations Group, March Air Reserve Base, California. The unit is split between two locations: the 713th Combat Operations Squadron at Beale AFB and its subordinate unit, the 713th Combat Operations Squadron Detachment 1 at Joint Base Pearl Harbor-Hickam, Hawaii.
The mission of the 713th Combat Operations Squadron is to provide steady state, contingency and wartime augmentation to the Air Force forces staff of Headquarters Pacific Air Forces through direct augmentation, reach-back capability and the ability to deploy throughout the Pacific theater. The squadron delivers
mission-essential, operational-level command and control capability and continuity across the entire spectrum of military operations from humanitarian assistance to combat operations. The squadron is the only U.S. Air Force Reserve unit designated to support the Air Force forces staff mission role.
Arrival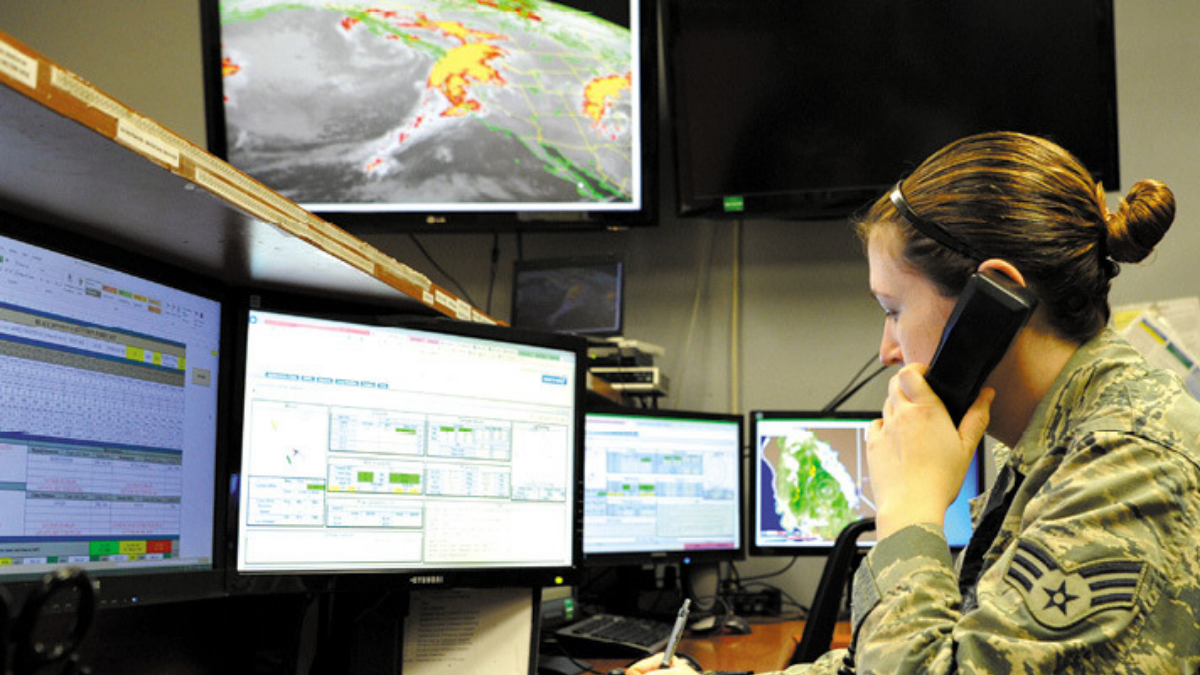 See the Getting To & Around Yuba County Section for information about local airports, train service and public transportation. The closest commercial flights land at Sacramento International Airport in Sacramento, California, about 50 miles from the base. From the airport, you can arrange for taxi service or commercial shuttle service to Beale AFB.
Contact your sponsor with your estimated arrival time and flight information, if applicable, prior to your arrival at Beale AFB.
Sponsorship is vital to the relocation process. Don't PCS without talking to your sponsor before departing for Beale AFB. Your sponsor will answer any questions you have about the base and the local area, make lodging or dorm arrangements and meet you upon arrival. Your sponsor will be there to help you and your family until you are settled into your new community.
If you have not been in touch with a sponsor and your departure is nearing, contact your gaining unit or call the Airman & Family Readiness Center at 530-634-2863.
DRIVING
Cellphone use by the driver of a moving motor vehicle is prohibited on all Department of Defense installations, unless the cellphone is used with a hands-free device.
From Sacramento International Airport
Follow the Airport Exit to Interstate 5 south. Take I-5 south toward Sacramento for 2.4 miles. Take the state Route 70/99 exit toward Marysville/Yuba City. Continue on state Route 70 north at the state Route 70 north/state Route 99 north split. Continue on state Route 70 to North Beale Road. Follow North Beale Road to the Schneider Gate. If the Schneider Gate is closed, follow the previous directions to North Beale Road, then turn left at Hammonton-Smartville Road and continue 7 miles to the Doolittle Gate.
From the East or West
When traveling from the east or west on Interstate 80, Highway 65 provides the easiest access to the base. From Interstate 80, take the state Route 65 exit toward Lincoln/Marysville. Merge onto state Route 65 north to Marysville. Turn right onto Main Street in Wheatland for four blocks. Main Street veers into Spenceville Road, which becomes Camp Beale Highway. Drive approximately 8.8 miles on Camp Beale Highway to the Vassar Lake Gate.
From the South
Those driving from the south on Interstate 5 should take the Highway 70/99 turnoff just north of Sacramento and follow the signs for Marysville. Beale's access appears just before the city limits of Marysville.
From the North
When driving from the north on Interstate 5, take Highway 20 at Williams. It will take you to Yuba City and Marysville. Once in Marysville, take Highway 70 until you see the Beale access sign.
Gate Information
Beale is a large base in terms of land and has five gates providing access on all sides of the base. Although many of the "back gates" save time, they may prove confusing to the newcomer.
The Schneider (main), Grass Valley and Wheatland gates are open 5 a.m. to 9 p.m. daily. The Doolittle and Vassar Lake gates are open 24 hours a day. The Commercial Vehicle Inspection Area is open 6 a.m. to 4 p.m. Monday through Friday. For more information, call the 9th Security Forces Squadron at 530-634-2131.
CHECK-IN PROCEDURES
The 24-hour arrival point on Beale AFB is the Gold Country Inn at 5786 A St. The main office is snuggled between the dormitories. Directional signs are posted on base to ease your arrival. Once there, lodging personnel will assist you in contacting your sponsor. Upon notification, your sponsor should meet you at the arrival point. To contact the Gold Country Inn, call the front desk at 530-634-2953.
Upon arrival, all military personnel must first report to their squadron's commander support staff. Base inprocessing with the Military Personnel Flight's Customer Support Team is conducted Monday, Wednesday and Friday at 9 a.m. The Customer Support Team is in the Consolidated Support Center building at
17855 Warren Shingle Road.
You must be in uniform to inprocess. Items required for inprocessing include PCS orders and amendments for the member and dependents, personnel record (if hand-carried), travel receipts and vehicle pickup documents (if applicable). Failure to bring all required items may result in delay of travel pay.
Members inprocess through their unit commander support staff before coming to the Military Personnel Flight's Customer Support. Members who inprocess with the Military Personnel Flight's Customer Support are scheduled for Wing Right Start and Medical Right Start briefings held at the Recce Point Club. All inprocessing appointments are mandatory military appointments and the uniform of the day must be worn.
If you get married en route during your PCS, you must inform your commander and follow the procedures exactly as they are given. The military will not pay for travel and housing of your spouse if you do not follow the proper procedures.
For more information, visit www.beale.af.mil/Library/Newcomer-Info/Arriving-to-Beale.
TEMPORARY LODGING
Gold Country Inn
24112 A St. 530-634-2953
www.bealefss.com/gold-country-inn.html
The Gold Country Inn provides safe, comfortable and clean accommodations for incoming personnel. The inn has high-speed wireless internet, a business center, a fitness room and laundry facilities. Pet-friendly accommodations are available, however there are breed restrictions.
Arrange for temporary quarters as soon as you receive your PCS; check availability and room rates online. Contact the lodging office directly for reservations with children and pet-friendly rooms.
Getting Settled
HEALTH CARE
9th Medical Group
15301 Warren Shingle Road
Appointments 530-634-2941
Pharmacy Refills 530-634-2859
www.airforcemedicine.af.mil/MTF/Beale
The 9th Medical Group provides comprehensive dental, physiological, medical and environmental support, and promotes health education and wellness to the Beale community.
The group's clinics and services include family health, flight medicine, immunizations, mental health, optometry, pediatrics, physical therapy and more. Visit the group's website for a full list of clinics and services.
Dental care is available for active-duty military. Family members of active-duty personnel are encouraged to use the TRICARE Dental Program. Program information is available by visiting www.tricare.mil/CoveredServices/Dental/TDP.
TRICARE
TRICARE is the health care program for active-duty and retired service members, their families and survivors. TRICARE provides health plans, prescriptions, dental plans and other special health programs to its beneficiaries. TRICARE's mission is to enhance the Department of Defense and the nation's security by providing health support for the full range of military operations and sustaining the health of all those entrusted to their care.
TRICARE offers a range of health care plans. TRICARE Prime is the mandatory health care option for active-duty service members. Family members of active-duty service members, retired service members and their families may also use this option. If you use TRICARE Prime, you are assigned a primary care manager at a military or network provider who delivers most of your care. If you need care your PCM cannot provide, you are referred to a specialist. Active-duty service members and their families pay nothing out of pocket for this option; however, there is less freedom to choose your provider. On Jan. 1, 2018, TRICARE Standard and Extra were combined into a new plan, TRICARE Select. Select is a standardized fee-for-service plan available to family members of active-duty service members, retired service members and their families. After you enroll in TRICARE Select, you may schedule an appointment with any TRICARE-authorized provider. Referrals not required, but you may need prior authorization from your regional contractor for some services. You will pay a copay or cost share based on the type of care and provider you see. Costs for Select vary, but you will pay an annual deductible as well as a percentage of covered services. Non-network providers may charge up to 15 percent more than the TRICARE allowable charge; you are responsible for these extra charges. TRICARE also offers plans for remote and overseas locations, reserve military members, young adults who are no longer covered under regular TRICARE coverage and other scenarios.
TRICARE coverage is completely portable, so it moves with you when you relocate. Follow these simple steps to ensure you have no break in coverage when you move:
Do not cancel your TRICARE Prime enrollment option before you move.
Update your personal information in DEERS immediately when you arrive at your new location.
Select a new primary care manager.
If you are already using TRICARE Select, moving is easy. When you arrive at your new location, update your personal information in DEERS. Then find TRICARE-authorized providers in your new area. Remember, you may have a new regional contractor and claims filing address.
TRICARE's online tools can help you find and compare plans that you are qualified to use. Beginning in 2019, however, TRICARE will allow you to switch between plans only if you have a "qualifying life event" such as the birth of a baby or a move. For a complete description of the types of coverage programs and regions, visit www.tricare.mil. For more information about recent changes to TRICARE, visit https://tricare.mil/changes.
HOUSING
Housing Management Office
17860 Warren Shingle Road
530-634-2792/2794
www.housing.af.mil/Units/Beale
The Beale AFB Housing Management Office is ready to help you transition to your new home and community. Use its resources to become familiar with available housing options and support services. When you arrive at Beale AFB, visit the HMO for valuable information, counseling and guidance before signing any lease or sales contract for housing.
Unaccompanied Housing
17860 Warren Shingle Road 530-634-2266
www.housing.af.mil/Units/Beale
Unaccompanied housing is provided for unaccompanied airmen in the ranks of E-1 to E-3 and E-4 with less than three years of service. Each airman is provided a private sleeping room, furnishings, bed linens and supplies required for comfortable living. Permanent party unaccompanied housing consists of two campuses. The west campus has three buildings of the 2+2 standard (two rooms share a bathroom). The east campus has two buildings of the studio standard and one building of the Dorms-4-Airmen standard (a four-person module with a private bedroom and a private bath with a shared common area of kitchen, living, social, laundry and utility space. Amenities include laundry facilities at each building, TV lounges and a large dayroom with a big-screen TV, a pool table, ping-pong, foosball, a movie room and a kitchen. Behind the dayroom building is a patio area with natural gas and charcoal grills and lounge chairs.
Unaccompanied airmen in the rank of E-4 with more than three years of service will move into housing in the local community.
Beale Family Housing
17860 Warren Shingle Road 530-788-9500
24-hour Emergency
Maintenance 530-788-0241
www.bealeafbhomes.com
Enjoy the benefits of living in contemporary military communities. Professionally managed by Balfour Beatty Communities, Beale AFB Homes affords a wealth of benefits that are hard to match beyond the gates. The moment you tour the community, you'll discover the built-in family atmosphere where you'll be surrounded by support from military members and families alike. Many of the people hired to serve you are themselves former military members who have a unique understanding of your housing and lifestyle needs. All you need to do is choose from spacious, contemporary, move-in ready two-, three- and four-bedroom homes, which offer features such as central heating and air conditioning and energy-efficient appliances. Don't worry; the community is pet-friendly and welcomes your family pets.
The exclusive amenities and commitment to customer service set Beale AFB Homes apart, and you can count on on-site maintenance and management teams to resolve emergencies 24/7. And in times of natural disaster, the entire team will work together nonstop to return your lives and homes back to normal as soon as possible.
Your new home is waiting. Call the management office or visit the Beale AFB Homes website to find your perfect place.
MAIL
Post Office
17852 16th St. 530-788-2401
Official Mail Center 530-634-2970
www.beale.af.mil/Library/Newcomer-Info/Postal
General delivery mail is handled by the official mail center. All personal mail is delivered by the U.S. Postal Service, for both on-base housing and dormitory residents. For dormitory residents only, personal mail packages sent via third-party carriers will be sent to the mail center for pick-up.
Before sending any mail to Beale AFB, you or your sponsor will need to open a general delivery box in your name. To do so, a copy of your orders will need to be brought to the official mail center and a form will need to be completed with your information. If you fail to open a box and mail gets delivered to the mail center, your mail will get returned to sender. Once a general delivery box has been opened, all packages and mail sent to general delivery will be held at the mail center until arrival. Upon arrival and assignment to permanent quarters you will need to complete a local U.S. Postal Service change of address form and notify the mail center staff of your new address.
PETS
Veterinary Treatment Facility
Building 25504,
17751 Robert Nicoletti Way 530-634-2104
www.bealefss.com/veterinary-treatment-facility.html
The Veterinary Treatment Facility provides care to pets at Beale AFB. The facility provides minor medical services, microchipping, health certificates, laboratory services, vaccines and various retail products. Spays, neuters and dental surgeries have limited availability. The clinic is not able to provide emergency care, extended treatment or walk-in services. See the Military Buyer's Guide tab to connect with local veterinarians.
Pets are seen by appointment only. For your pet to be eligible for care, you must be enrolled in the DEERS program and entitled to full services at the medical clinic or be a 100 percent disabled veteran with DVRPRM in the status box of your ID card.
All pets living on base must be registered with the facility within five working days of assignment to government quarters. Residents in Beale AFB Homes, the base's military family housing, may keep up to two pets without paying a deposit or monthly fees. There are dog breed and other pet restrictions. Call Beale AFB Homes at 844-334-1007 for more information.
RELIGIOUS GUIDANCE
Valley Chapel
6199 C St. 530-634-4705
Foothil ls Chapel
15001 Camp Beale Highway 530-634-4705
www.fb.com/BealeAirForceBaseChapel
There are two chapels at Beale: the Valley Chapel on the main base and the Foothills Chapel in the family housing area. For information on off-base churches or Jewish, Orthodox, Muslim and Buddhist services, call the chapel office at 530-634-4705. For emergencies after duty hours, call the Beale Command Post at 530-634-5700 and ask for the duty chaplain.
The Beale chapel staff's mission is to meet the spiritual needs of base personnel and their family members. They accomplish this by providing opportunities for worship, religious education, small group activities, outreach programs and fellowship events, all aimed at individual and family spiritual growth. Personal and family counseling services are available as well. For current service times, visit the chapel's website.
VEHICLE REGISTRATION
Newly assigned personnel are required to register all motor vehicles at the Pass and Registration section within three working days after arrival. To register a vehicle, you need a military ID or driver's license, proof of ownership, proof of smog compliance and minimum insurance requirements. If the vehicle is registered in the name of a person other than the owner, the applicant must have a power of attorney or notarized written authorization from the registered owner to obtain base registration. Call Pass and Registration or visit the vehicle registration website for more information on vehicle requirements at Beale AFB.
California state traffic laws apply on base; see the Getting To & Around Yuba County chapter on Page 18 for more information. All vehicles entering or leaving base are subject to search.
Serving You

DINING
From full-service cafes to snack bars, Beale's dining facilities offer delicious snacks and meals any time of day. Choose from the Contrails dining facility, the Landing at the Coyote Pub & Grill, Ramoneda Grill, the Recce Point Club and SpareTime at the bowling center. Explore all of the dining menus, hours of operation and special event information at https://usafdining-beale.catertrax.com.
EDUCATION
Education Center
17849 16th St. 530-634-2525
www.beale.af.mil/Library/Fact-Sheets/Display/Article/279983/education-and-schools
The base training and education services flight is responsible for providing information about all Air Force postsecondary educational programs and benefits such as commissioning, tuition assistance and testing.
The education center also houses offices and classes for people going to Yuba College, Embry-Riddle and the University of Phoenix. Active-duty members may be eligible for free college tuition; military spouses may qualify for in-state tuition rates.
FAMILY SUPPORT
Airman & Family Readiness Center
17800 B St. 530-634-2863
www.bealefss.com/afrc.html
The Airman & Family Readiness Center provides individuals and families with activities and services that strengthen the community and promote self-sufficiency, mission readiness and adaptation to the Air Force way of life. Services are provided to active-duty and retired military members, civilian DOD employees and their family members.
The A&FRC provides services for deployments, financial counseling and assistance, employment assistance, transition and relocation assistance, family life counseling, and informational and referral services. For a full list of services, visit the center's website.
Child Development Center
18000 Robert Nicoletti Way 530-634-4717
www.bealefss.com/child-development-center.html
The Child Development Center offers both full-time and hourly care for children 6 weeks to 5 years of age. The center is committed to providing a high-quality environment where children and families can thrive. The center is accredited by the National Academy of Early Childhood Programs (part of the National Association for the Education of Young Children). Meals at the center are served in accordance with U.S. Department of Agriculture guidelines. For more information, contact the center.
Exceptional Family Member Program
Family Support Coordinator
Building 2179, 17800 13th St. 530-634-0989
Medical Support
15301 Warren Shingle Road 530-634-5421
www.bealefss.com/efmp.html
The Exceptional Family Member Program is designed to provide support to family members — both adult and children — with special needs. Services include information and referral, advocacy, educational workshops, support groups, special events, playgroups, special education information and more.
Family Child Care
1800 Robert Nicoletti Way 530-634-5637
www.bealefss.com/family-child-care.html
Family Child Care offers child care in a home setting at Beale AFB and the surrounding community. The program can provide care for families that need evening care, weekend care and care during extended duty, as well as care for children with special needs. FCC providers are first aid and CPR certified, screened, licensed and insured. Providers must meet fire, health and safety guidelines and complete training before they can provide care. For information on becoming a provider or coordinating care, visit the FCC website.
School Liaison
17800 B St. 530-634-2863
www.bealefss.com/school-liaison.html
The school liaison office is the connection between Beale AFB families and private and public schools. The office provides support to service members and their families during all stages of transition and deployment to ensure children receive every available opportunity for quality education.
Youth Programs
Building 3340,15160 Gavin Mandry Drive 530-634-4953
www.bealefss.com/youth-programs.html
The Youth Sponsorship Program helps relocated youth become familiar with their new home at Beale AFB. Sponsors are matched to youth according to their gender, age and interests. Sponsors escort incoming youth around the base, school area and to the youth program centers. They introduce the new arrival to others their age and to various activities.
The School-Age Program provides care for children ages 5 to 12 before and after school, on school holidays and during summer vacation. The program is accredited through the Council on Accreditation and provides quality care for children of active-duty military, DOD and NAF civilians, reservists and base contractors. The program promotes an enriching environment by meeting the social, cognitive, physical and developmental needs of school-age youth. Fees are based on total family income. For more information, contact the school-age coordinator at 530-634-6281.
The Youth Sports program offers sports clinics, sporting events and activities to encourage friendship and sportsmanship among youth. All players must have a current sports physical and copy of their shot records on file to participate in any youth sports team.
Youth clubs at Beale encourage leadership, character development, career exploration and development, community service and healthy living. Clubs can provide homework help and tutoring, as well. Clubs include Torch Club, Keystone Club, SMART Girls, Passport to Manhood, 4-H, Boys & Girls of America and more.
For more information on youth activities at Beale, visit the youth programs website.
FINANCIAL SERVICES
Sierra Central Credit Union
17602 25th St. 800-222-7228
www.sierracentral.com
LEGAL SERVICES
Legal Office
Building 2419, 17801 Warren Shingle Road 530-634-2928
Tax Center
Building 25216, Room 156 530-634-5536
www.beale.af.mil/Library/Units/Beale-Legal-Services
The office of the staff judge advocate provides many legal services including wills, powers of attorney, notary services, general legal advice, assistance in filing claims for loss or damage to personal property (household goods claims), and state and federal income tax preparation.
The office provides legal assistance to active-duty personnel, their dependents and retirees. Licensed attorneys are available for advice and consultation on personal civil legal matters like landlord-tenant issues, divorce, custody and consumer issues.
Helpful preventive law brochures and other educational materials are available in the law center lobby and online to provide guidance on domestic relations, consumer law and many other legal topics.
The tax center provides free state and federal tax return preparation and filing. This service is normally offered Feb. 1 through April 15, but is expanded for returning deploying members and their families.
Visit the Air Force Legal Assistance website at https://aflegalassistance.law.af.mil to review basic information on legal assistance topics that commonly affect military members and to fill out online legal worksheets prior to a visit to the legal office for expedited service.
LIBRARY
17849 16th St. 530-634-2314
www.bealefss.com/hub-zemke-library.html
The Hub Zemke Library provides classes, services and resources supporting the educational, career development and recreational needs of all base members. It provides a balanced collection of digital resources and print materials, including books, movies, magazines, comics, audio books, digital books for e-readers and more. The library also offers homework and research aids and college prep resources.
The U.S. Air Force's eLibrary online resources offer digital magazines and books, audio books, music, movies, databases, study guides for educational and military tests and much more. These resources are provided at no charge by the Air Force library program to eligible library patrons.
RECREATION
For information about the recreational programs at Beale AFB, visit the 9th Force Support Squadron online at www.bealefss.com.
Aero Club Flight Training Center
Building 1232, Arnold Avenue 530-634-9011
www.bealefss.com/aero-club.html
The flight training center can help you become a pilot, maintain currency, earn advanced ratings, complete your flight review and improve your skills. Membership is available for both military personnel and civilians. The aviation retail store can get you aviation supplies at a discounted price, including FAA publications, training and test preparation manuals, headsets, log books and more.
Air Force Outdoor Recreation FAMCAMP and Rec Lodging List
http://myairforcelife.com/CentralPrograms/Outdoor/reclodging_list.aspx
The Air Force maintains 36 recreational lodging camps with more than 500 cabins and nearly 100 fixed RV trailers across the globe. Additionally, its 71 Family Camps feature thousands of RV hookups and primitive tent sites. Outdoor recreation programs vary by geography, climate and natural resources. Search the website to find a location near you.
Arts & Crafts Center
17651 Warren Shingle Road 530-634-2294
www.bealefss.com/arts--crafts.html
Feeling crafty? Unleash your creativity using the center's tools and services. The center has art supplies, a photo kiosk, items you can personalize, gifts and balloon bouquets, embroidery services, engraving services, custom framing services and more.
Auto Hobby Center
17651 Warren Shingle Road 530-634-2296
www.bealefss.com/auto-hobby-center.html
Need a tune-up? Perform all of your auto maintenance in one of the Auto Hobby Center's 15 covered stalls and check your work using the center's extensive shop manuals or online automotive program. The center has ASE-certified mechanics that can assist you or do the work for you. The center also sells auto parts at discount prices and manages the RV and vehicle storage facilities.
Bowling Center Building 2431, 17800 Robert Nicoletti Way 530-634-2299
www.bealefss.com/beale-lanes-bowling-center.html
The Beale Lanes Bowling Center offers a great time for the whole family. Enjoy different specials throughout the week, like Rock 'n' Bowl and Monte Carlo Bowling.
Community Center
Building 2425, 17700 Robert Nicoletti Way 530-634-3140/3165
www.bealefss.com/community-center.html
The Community Center hosts a wide range of activities, from fitness classes to flute lessons. Classes and programs include activities like Mommy & Me Dance, ballet, fencing, taekwondo and piano lessons. The center's recreation room features games, air hockey, foosball, pool and pingpong. The music room has pianos, guitars, an electric keyboard, an electric drum set and more. The computer room has full internet access and a laser printer. Gamers can play Xbox and Wii games on the center's large, flat-screen monitors. For more information on current offerings, visit the center's website.
Fitness Center
2418 B St. 530-634-2258
www.bealefss.com/harris-fitness-center.html
The Harris Fitness Center provides customers with a health club environment and an impressive selection of free weights and cardiovascular equipment at no charge. The center also offers personal fitness training, fitness classes, martial arts lessons, sports programs and more.
Golf Course
17440 Warren Shingle Road 530-788-0192
www.coyoterungc.com
The Coyote Run Golf Course is an 18-hole championship course and driving range. Active-duty and retired military members, DOD civilians and the general public are welcome.
Information, Tickets & Travel
17630 Doolittle Drive 530-634-4882
www.bealefss.com/information-tickets--travel.html
Find information and get military discount tickets for local and nationwide attractions, including Six Flags Discovery Kingdom, Disneyland, Monterey Bay Aquarium, Legoland, Universal Studios Hollywood, Sacramento Kings games and more. Whatever travel destinations you seek, the ITT staff can help.
Movie Theater
Building 2474, 25th Street 530-634-3140/3165
www.bealefss.com/independence-cinema.html
Independence Cinema shows movies Friday and Saturday evenings. Movies are free and concessions are available for purchase.
Sensory-friendly movies for guests and families living with autism or other special needs are shown Sunday afternoons. Visit the website for show times.
Outdoor Adventure Center
17630 Doolittle Drive 530-634-2054
www.bealefss.com/outdoor-adventure-center.html
The Outdoor Adventure Center provides safe, expertly managed outdoor recreation programs and equipment rentals. Equipment rentals include camping gear, canoes, ski boats, bikes, lawn and garden tools, picnic equipment and more. The center's retail store has apparel and equipment for your next outdoor adventure as well. For information on group trips and rental prices, visit the center's website.
Rod-N-Gun Club
4950 D St. 530-788-2473
www.bealefss.com/rod-n-gun-club.html
The Beale Rod-N-Gun Club offers two skeet fields, one trap range and a 110-yard small arms range that will accommodate all small-bore weapons. Archers may also use the range for practice. The clubhouse has lunch specials, snacks and a beverage lounge with a dartboard and pool table. The pro shop has skeet and
trap loads, ammunition, gun consignments
and more. The paintball field, Recon
Paintball Park, is available for individual and group parties.
SHOPPING
Beale Commissary
17601 25th St. 530-634-2422
www.commissaries.com
Save your hard-earned dollars when shopping for groceries at the commissary.
Beale Exchange
The Beale AFB Exchange wants to be your first choice for shopping. It offers a price-match program that guarantees the lowest prices in town. Hours for services outside the main exchange vary, so call or visit the website for detailed information.
Main Exchange
Building 2434,17600 25th St. 530-788-0221
Exchange Restaurants
Charley's Philly Steaks 530-788-1320
Westside Pizza (with delivery) 530-788-9990
Exchange Services
Alterations 530-788-1757
Barbershop 530-788-7527
Cafe Caprivia's 530-788-0444
Dry Cleaning 530-788-2000
GNC 530-788-7438
Gun Counter 530-788-0221, ext. 244
Military Clothing 530-788-0221/0224
Salon 530-788-0053
Burger King Building 2447, 6200 25th St. 530-788-2517
Capehart Express Building 3304, Beale Highway 530-788-1271
Flight Line Facilities
Barbershop, Building 1086 530-634-9180
Missy's Mochas & More 530-788-0444
Service Station Building 362, 5950 J St. 530-788-0214/0215
Subway Building 4793, Beale Highway 530-788-7628