To Yuba Linda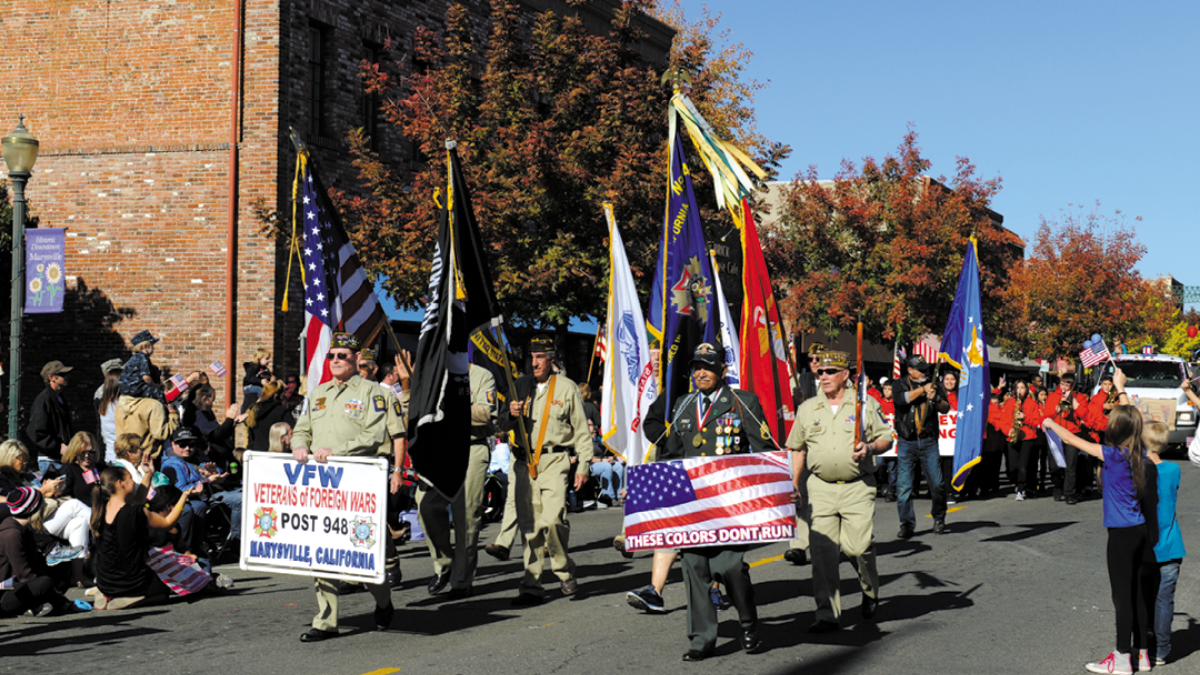 Welcome to California! Located just 30 minutes north of the state capitol in Sacramento, Yuba County is bordered by Butte County to the north, Sutter County to the west and southwest, Placer County to the southeast, and Nevada and Sierra counties to the east. Yuba County is the gateway to the historic Mother Lode Country, boasting a diverse landscape with rivers, farmland, communities and recreational opportunities that extend into the Sierra foothills.
Yuba County has approximately 75,000 residents. It is home to the city of Marysville, which is the county seat; the communities of Linda and Olivehurst; and Beale Air Force Base.
The area is rich in historical and cultural attractions, as well as modern amenities. In addition to sweeping landscapes, the Yuba and Feather rivers, and peaceful natural settings, there are museums, parks and an outdoor amphitheater. Outdoor activities abound, among them fishing, boating, golfing and camping.
There are also shopping, dining and nightlife opportunities to explore. Annual events and festivals celebrate everything from the area's pioneers to the Marysville peach and showcase the vibrancy of California.
History
Yuba is one of California's original 27 counties, founded Feb. 18, 1850. The county's history can be discovered through its historical landmarks in Wheatland, Timbuctoo, Smartsville and Marysville.
Wheatland is one of only two incorporated cities in Yuba County. Wheatland's Johnson's Ranch was the first settlement reached in California by emigrant trains using the Overland Emigrant Trail. The trail is more commonly known as the Donner Trail, in reference to the ill-fated Donner Party. More than 30,000 pioneers, miners, trappers, herdsmen and other adventurers used this trail in 1849 according to estimates. Johnson's Ranch was an original part of the 1844 Don Pablo Gutiérrez land grant. It was sold at auction to William Johnson in 1845. Survivors of the Donner Party were brought to the ranch after their rescue in 1846. In 1849 part of the ranch was set aside as the government reserve Camp Far West. In 1866, the town of Wheatland was laid out on a portion of the grant.
Wheatland is also known for the Wheatland Hop Riot in 1913. The riot is one of the most important and well-known events in California labor history. The bloody clash at the Durst Ranch was a result of growing tensions due to difficult working conditions at the ranch. The riot focused public opinion on the plight of California's agricultural laborers, resulting in new state legislation and a commission on immigration and housing to regulate and improve labor camp conditions.
In 1855, Timbuctoo was the largest town in eastern Yuba County. At the height of its success it was home to a church, a theater, stores, hotels, saloons, a Wells Fargo office and the Stewart Bros. store, which was restored in 1928 and dedicated to the town's pioneer men and women.
The first building in the county's Smartsville was built in the spring of 1856 by a Mr. Smart. The Church of the Immaculate Conception (organized in 1852 in Rose's Bar) was built in 1861, and in 1863 the Union Church was erected. Today, the town is still known for the Church of the Immaculate Conception and the community's ongoing efforts to restore it.
Marysville, the other incorporated city of Yuba County, is home to two historical landmarks. The Bok Kai Temple, dedicated March 21, 1880, replaced the first Bok Kai Temple after it was destroyed. The temple's central deity is Bok Eye, the water god. Bok Eye is believed to possess powers that control floods, irrigation and rain. On Bomb Day, the second day of the second month of the Chinese lunar year (or the following weekend), the Marysville Chinese community and thousands of visitors celebrate the Bok Kai's birthday. The two-day event features a parade, Chinese opera, lion dancers, banquets and the colorful firing of the bombs.
Marysville's second landmark is the Marysville Assembly Center, a temporary detention camp for Japanese-Americans during World War II. These camps were the first phase of the mass incarceration of nearly 98,000 Californians of Japanese ancestry during the war. After Executive Order 9066 was signed by President Franklin D. Roosevelt on Feb. 19, 1942, 13 makeshift detention facilities were constructed at various California racetracks, fairgrounds and labor camps. These facilities were intended to confine Japanese-Americans until more permanent concentration camps, such as those at Manzanar and Tule Lake in California, could be built in isolated areas of the country. Beginning on March 30, 1942, all native-born Americans and long-time legal residents of Japanese ancestry living in California were ordered to surrender themselves for detention.
For more information on historical areas of interest in Yuba County, visit the California Office of Historic Preservation website at https://tinyurl.com/y8ts4mh7.
Safety
State of California
Office of Emergency Services 916-845-8510
Cal OES is responsible for overseeing and coordinating emergency preparedness, response, recovery and homeland security activities within the state of California. Visit the CAL OES website for planning and preparedness information.
Yuba County
Office of Emergency Services 530-749-7520
www.co.yuba.ca.us/departments/oes
The Yuba County Office of Emergency Services coordinates planning in the areas of emergency preparedness, response, recovery and mitigation. The office also provides preparedness and educational emergency and disaster information so citizens can make informed and safe decisions should an incident occur. Visit the office's website for emergency management resources and tips on making a family disaster plan.
Weather and Climate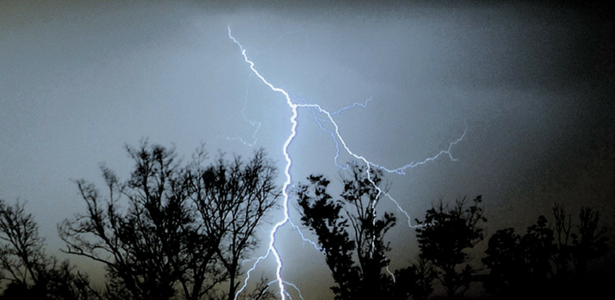 Yuba County enjoys plenty of sunny days during its hot, dry summers and mild, wet winters. In Marysville, the warmest month is July, with an average high of 97 degrees and an average low of 64 degrees. The coldest month is January, with an average high of 55 degrees and an average low of 39 degrees. Most precipitation falls in fall and winter, but average yearly rainfall is only 22 inches.
Local Hazards
Every second counts in a disaster so planning and preparation can be lifesavers.
Be Prepared California is the state's official emergency preparedness campaign managed by the California Department of Public Health. Be Prepared California gives residents, communities, public safety professionals, businesses and schools valuable information and resources for emergency situations. The website provides information on creating a disaster plan and emergency supply kit, pet preparedness and disaster preparedness for those with special needs. For more information about disaster preparedness, visit Be Prepared California online at https://tinyurl.com/yasycfd4.
Another great resource for natural disaster and severe weather information is the Centers for Disease Control and Prevention website at www.cdc.gov/disasters. Here you can find information on how to prepare for various weather emergencies.
The following are considered significant hazards in California.
Earthquakes
Thanks to the state's many underground fault lines, earthquakes can occur almost anywhere in California. Besides the damage from the shaking, earthquakes can trigger landslides, surface fault ruptures and liquefaction, all of which can cause injury or property damage. Contact your local city or county government for information on how to be prepared where you live. More information and ideas on how to secure the contents of your home can be found by visiting California's Emergency Preparedness Office online at https://tinyurl.com/ycmsyatd.
Extreme Heat and Sun Exposure
Some exposure to sunlight is good, even healthy, but too much can be dangerous. Broad-spectrum ultraviolet radiation, listed as a known carcinogen by the National Institute of Environmental Health Science, can cause blistering sunburns as well as long-term problems like skin cancer, cataracts and immune system suppression. Overexposure also causes wrinkling and premature aging of the skin.
Cloud cover reduces UV levels, but not completely. Depending on cloud cover thickness, you can still burn on a chilly, overcast day, so be prepared with sunglasses, sunscreen, long-sleeved garments, wide-brimmed hats and a parasol.
Because of the county's high temperatures, it is important to take precautions to avoid heat exhaustion and heat stroke. Stay indoors when temperatures are extreme. Drink cool liquids often, particularly water, even if you do not feel thirsty. Avoid alcoholic beverages as they dehydrate the body. Eat small, frequent meals and avoid foods high in protein, as they increase metabolic heat.
If you must venture outdoors, avoid going out during midday hours. Wear lightweight, light-colored clothing to reflect sunlight. Avoid strenuous activities and keep hydrated. Cover all exposed skin with a high SPF sunscreen and follow general sun exposure precautions. Never leave children or pets alone in closed vehicles.
Heat exhaustion symptoms include heavy sweating; weakness; cold, pale and clammy skin; a fast, weak pulse; nausea or vomiting; and fainting. If you experience symptoms of heat exhaustion, you should move to a cooler location. Lie down and loosen your clothing, then apply cool, wet cloths to your body. Sip water. If you have vomited and it continues, seek medical attention. You should seek out immediate medical attention if you experience symptoms of heat stroke, such as a body temperature of more than 103 degrees; hot, red, dry or moist skin; a rapid and strong pulse; or unconsciousness. For more information, visit California's Emergency Preparedness Office online at https://tinyurl.com/ybqtxe6t.
Floods
Floods are the most common natural disaster in the United States. Even beyond coastal regions, flash floods, inland flooding and seasonal storms affect every region of the country, damaging homes and businesses.
It is dangerous to underestimate the force and power of water.
During a flood watch or warning, gather your emergency supplies and stay tuned to local radio or TV stations for further weather information. If you are outdoors during a rainstorm, seek higher ground. Avoid walking through any floodwaters — even water 6 inches deep can sweep you off your feet. If you are driving, avoid flooded areas. The majority of deaths in floods occur when people drive through flooded areas. Roads concealed by water may not be intact. Water only a foot deep can displace a vehicle. If your vehicle stalls, leave it immediately and seek higher ground. Rapidly rising water can engulf a vehicle and sweep it away.
For more on protecting yourself from flooding in Yuba County, go to www.bepreparedyuba.org.
Thunderstorms
While more likely at certain times of the year, thunderstorms can happen anytime. A severe thunderstorm can knock out power; bring high winds, lightning, flash floods and hail; and spin into a twister in seconds. Pay attention to storm warnings. Remember the rule: "When thunder roars, head indoors." The National Weather Service recommends following the 30/30 rule: People should seek shelter if the "flash-to-bang" delay — the length of time in seconds from the sight of the lightning flash to the arrival of its subsequent thunder — is 30 seconds or less, and remain under cover for 30 minutes after the final thunderclap.
For more information, visit the National Weather Service's website at www.weather.gov/safety/lightning.
Wildfires
The majority of wildfires are caused by humans. Causes include arson, recreational fires that get out of control, negligently discarded cigarettes and debris burning. Natural causes like lightning can also cause a wildfire.
If your home is in an area prone to wildfires, you can mitigate your risk. Have an evacuation plan and maintain a defensible area that is free of anything that will burn, such as wood piles, dried leaves, newspapers and other brush.
Even if your home is not in the vicinity of a wildfire, the smoke and ash produced by wildfires can create air quality issues for hundreds of miles. Pay attention to local air quality reports following a wildfire in your area.
Wildfires are unpredictable and impossible to forecast, so preparation is especially important. Visit California's Emergency Preparedness Office online at https://tinyurl.com/ydh2jlcv for information on wildfire preparedness.