School Liaison Officer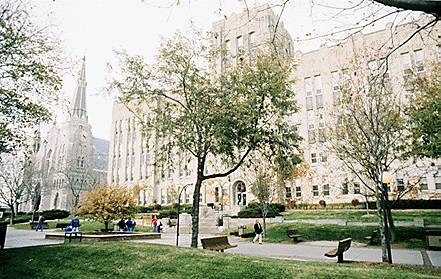 The School Liaison Officer
The School Liaison Officer (SLO) at Offutt AFB is available to assist military families with all of their K-12 educational needs.
Advocates for the educational needs of military children. We assist service members and their families with information about local school districts as well as school information at their next assignment. All educational options (public, private and home school support) are available.
Ensures that school personnel (teachers, counselors, school administrators) are aware of the unique issues impacting military children.
Provides seminars and briefings to military families about Military Child educational issues.
Assists personnel and/or family members resolve problems that were not solved after parents have already utilized the school chain of command.
Nebraska offers quality education programs from kindergarten through graduate school. The following statistics provided by the Nebraska Department of Education reflect the results of this high priority on education. Of the states with at least 70 percent of their students tested on the ACT college entrance exam, Nebraska is #1 nationally. 72 percent of Nebraska students were tested in 2008. They received an average score of 22.1, compared to the national average of 21.1 The graduation rate for Nebraska schools is just over 88 percent, which places them fourth highest in the nation.
Bellevue, the closest school district to Offutt, has a 96% graduation rate. Nebraska ranks third in the nation for the number of high school graduates entering college. National reports indicate that on a given day, only 75% of the student population is attending school; in the metro Omaha area, 94.1% attends school daily. In the metro Omaha area, 84.3% of adults over age 25 are high school graduates, compared to 75.2% nationally, and 34% are college graduates, compared to 20% nationally.
Local School Information
Local School Zone for Housing Residents
Most children residing in base housing attend Bellevue Public Schools, the fifth largest school district in Nebraska. The district operates 15 elementary schools (3 in Capehart housing), 3 middle schools and 2 high schools. Most children residing in base housing attend Bellevue Public Schools.
Local Community Schools
Schools in the surrounding area educate children in grades kindergarten through 12, offering the same high level of educational quality. There are six school districts serving the area in addition to the Bellevue Public Schools: Papillion/LaVista School District, Omaha Public Schools, Plattsmouth Community Schools, Ralston Public Schools, South Sarpy School District and Millard Public Schools. Additionally, some families chose to live 20-30 miles from the base, so their children might be in the school districts of Council Bluffs or Glenwood, Iowa, or Murray, Springfield, or Gretna, Nebraska.
Parochial and Private Schools
The Airman & Family Readiness Center website has links to the numerous private and parochial schools servicing military children in the Omaha Metro area. A full listing appears in the telephone book yellow pages.
Special Education
All public school districts in the area have extensive special education programs. Once you know which system your children will attend, you can contact the special education department to discuss your child's needs.
Home Schooling
The Bellevue Offutt Home School Group serves more than 100 homeschooling families in the Offutt area. They host monthly meetings, mom's night out, field trips, special speakers, park days and holiday parties. They also sponsor a teaching co-op throughout the year. For questions concerning Nebraska's home school laws please refer to the Home Educator Network homepage or the Nebraska Department of Education website.
Adult Education
Adult Education
The Education and Training Center provides educational opportunities to assigned active duty military members, their adult family members, and Department of Defense civilian employees. Their educational objective is to provide courses and degree programs that serve the interests of the United States Air Force as well as the career and post-retirement needs of military and civilian personnel. Their training objective is to provide guidance and expertise to all assigned military units in the conducting of on-the-job training programs. Air Force counselors are available to assist military personnel in planning educational programs and formulating vocational goals. Education advisors assist with Community College of the Air Force registration and program planning. Veterans Affairs representatives are available to explain current programs and initiate requisite paperwork. Complete testing facilities are available, to include CLEP, DANTES and other specialized tests. Information pertaining to financial aid is available to all personnel.
There are 15 vocational, junior colleges, colleges and universities in the Omaha metropolitan area with many academic programs available.
Colleges and technical Training
Continuing Education
The Base Education Office offers counseling and tuition assistance information for all active duty members stationed at Offutt. Tuition assistance is available for active duty only.
Bellevue Public School no longer provides an Adult Learning Center that offers preparation classes for taking the GED. For more information on the GED and English as a Second Language classes. Please call Metropolitan Community College for further assistance at 531-MCC-4060.
College
Members of the Offutt community have access to educational Institutions through the Base Education Office. The Base Education Office staff and the civilian school representatives are available to assist military personnel, civilian employees, spouses, and retirees in planning educational programs, formulating vocational goals and tuition assistance. The staff can also answer questions about College Level Examination Program (CLEP) and college entrance requirements.
Colleges Represented at Offutt AFB
Bellevue University --402-291-8853 or 402-294-0582; Monday - Friday 8:00 a.m. - 4:30 p.m. Major Area Offered: Bachelors degrees in Business Administration and Accounting.
Embry-Riddle Aeronautical University -- 402-294-0665 or 402-294-0665, FAX 402-292-3095. Mon-Thu 8:00 am - 4:30 pm, Fri 8:00 a.m. - 4:00 p.m. Major Area Offered: Master of Aeronautical Science, Bachelors in Aviation Maintenance Mgt or Mgt of Technical Operations, Assoc/Bachelor in Professional Aeronautics, and Associate in Aircraft Maintenance, Space, Space Operations Management.
Metropolitan Community College -- 402-292-3330 or 402-294-0576. FAX 402-292-3129. Mon - Fri 8:00 a.m. - 5:00 p.m. Major Area Offered: Associate's degree in Business Mgt and Accounting, Computer/Microcomputer Programs, Early Childhood Education, Criminal Justice and Admin Assistant.
University of Nebraska-Omaha -- 402-595-2371 or 402-294-0449, FAX 402-595-2807. Mon - Fri 8:00 a.m. - 5:00 p.m. Major area Offered: Bachelor degree in Black Studies, Computer Science, Communications, Criminal Justice, Geography, History, Mgt Information Systems, Philosophy, Political Science, Psychology, Sociology, Speech & Math.
Special Education
Early Intervention and Special Education Services
Children from birth to 3 years of age
The Individuals with Disabilities Education Act, or IDEA, requires all states and territories to provide early intervention services to children from birth to 3 years of age who have or are at risk for having developmental delays. Local school districts or health departments often provide these early intervention services. The program is called by different names in different areas, but it is often called Part C (because Part C is the section of the law that pertains to early intervention). The National Early Childhood Technical Assistance Centerprovides a list of state Part C directors and funded programs on their website. Also, Military OneSource can assist you in identifying early intervention programs in your area.
When moving, you should hand carry copies of your child's individual family service plan and the most current evaluation reports to your new home to ensure they are not lost.
Children between 3 and 21 years of age
The IDEA requires all states and territories provide special education services to eligible children between the ages of 3 and 21. Each local school district has a special education director, and each school should have an individualized education program team or school-based committee that attends to students with special education needs.
The IDEA requires that if a child transfers to a different district in the same state, the receiving school must provide comparable services until the new school develops and implements a new individualized education program. If a child transfers to another state, the receiving district must provide comparable services until the receiving district completes an evaluation and creates a new individualized education program.
If you are moving and your child receives special education and related services, you should hand carry all pertinent school and medical documents, including the individualized education program and current evaluation reports. Hand carrying these documents ensures that they are not lost and allows the new school district to begin the process as soon as you move.
Other resources
Parent Training and Information Centers serve families and adults with special needs from birth to age 26. They assist families in getting appropriate education and services for their children, work to improve education services for all children, train and inform parents and professionals, resolve problems between families and schools or other agencies, and connect those with disabilities to community resources. Find out more at the Center for Parent Information and Resources website.
Installation Specific Information
Personnel assigned to Offutt AFB with an exceptional family member are mandated to contact the Special Needs Identification section of the Offutt Mental Health Office. In addition, EFMP families should contact the Airman & Family Readiness Center for support, information, and referrals to agencies which can assist new families with needed services.
Special Needs Identification and Assignment Coordination (SNIAC)
The spirit and intent of the SNIAC process is to ensure military sponsors are assigned to locations where family member's special medical, mental health, or educational needs can be met, helping the Air Force member maintain a world-wide assignment status.
A special needs family member is limited to the active duty member's spouse, child, or other military recognized dependent with special medical, mental health, or educational needs requiring specialized care.
Installation Helping Agencies and Programs
Give Parents a Break (GPAB) -- Funded by the Air Force Aid Society for families who are experiencing stress due to a spouse TDY, remote tour, having a child with special needs and challenging circumstances of health and well being. The Child Development Center provides care for children from 1-12 years of age. Reservations and a certificate are required to take advantage of GPAB. Certificates can be issued by the Airman and Family Readiness Center, First Sergeants, medical providers and the Child Development Center.
Respite Care -- A "gift of time" for families who provide care for a medically fragile family member. Families are referred for respite care on a needs-based system and are initiated through the SNIAC process and Family Advocacy.
Offutt Airman and Family Readiness Center -- The A&FRC's primary focus is to support readiness by helping families and single military members adapt to the demands of Air Force life. Through information and referral the A&FRC can assist with providing resources for couple and family counseling, parenting concerns, work-related issues and more.
Local Community Information
The Special Education Program in all Nebraska school districts is designed to enable the handicapped student to achieve his fullest potential. An Individualized Education Plan (IEP) is developed for each student who enters the program. All rules and regulations pertaining to Public Law 94-142 are adhered to.
If your child has been certified as legally handicapped, gather all paper reports (make copies) that have pertinent information (IEPs) about your child. This will speed up the placement process when taken the school district office where you decide to live.
If your child has not been certified, but you suspect that your child will be in need of special services, ask the district to help you get a diagnosis for your child. The districts' offices are open throughout the summer.