341st Operations Group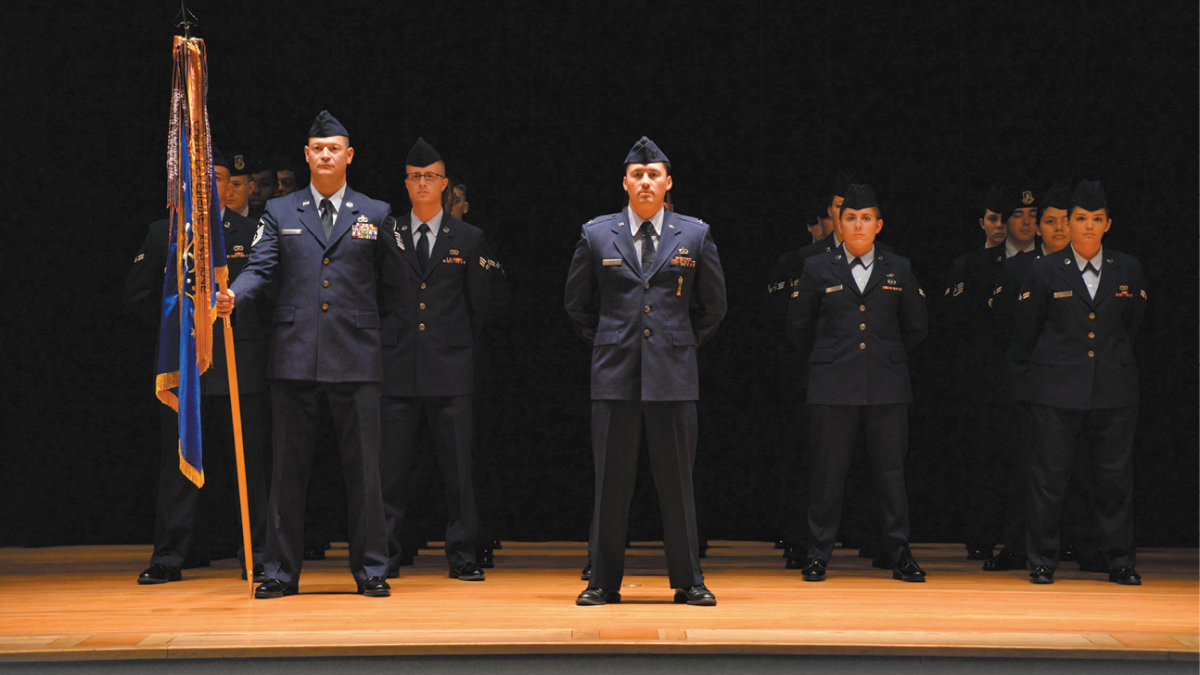 The 341st Operations Group is made up of roughly 400 operators, administrators and facility managers. Together, they ensure the day-to-day combat readiness of approximately 133 Minuteman III intercontinental ballistic missiles and stand ready to employ the weapons at the direction of the president. The group consists of three missile squadrons, an operations support squadron, and a standardization and evaluation division.
The 10th, 12th and 490th Missile Squadrons are warfighting units comprised of missile operators and facility managers. Each squadron provides highly trained, on alert missile combat crews prepared to employ the world's most powerful weapon system in support of United States' strategic objectives. The professional facility managers stationed at each missile alert facility ensure the operations, maintenance and security forces crews who live and work out of their facilities are cared for, prepared and ready to carry out their missions.
The 341st Operations Support Squadron's current operations, weapons and tactics, codes, host aviation resource management and weather sections are key to accomplishing the group and wing mission. The 341st OSS trains missile crew instructors and support personnel for on-alert duties and provides critical targeting, command and control capability, and coding actions for approximately 133 ICBMs. Additionally, 341st OSS monitors and documents crew force readiness through the HARM office, and keeps base agencies aware of up-to-date weather patterns as an integral part of Team Malmstrom.
The 341st Operations Group Standardization and Evaluation section supports the wing mission by standardizing and evaluating operational procedures and facilities of the missile combat crews and facility managers. This is accomplished through rigorous check-sights, simulator and field evaluations, and meticulous verification of any change to procedure. This section provides critical feedback to the operations group on the effectiveness of combat-ready forces, training and the ability to perform the unit mission. In addition, 341st OGV is the operations technical adviser to wing senior leadership.
Working together, these men and women carry out their mission as one cohesive team by providing lethal global strike power to the president of the United States, deterring adversaries and assuring our allies.
In addition to its critical mission here at Malmstrom, the 341st Operations Group deploys forces worldwide in support of U.S. Air Force contingency plans. Recent deployments include operations Inherent Resolve, Freedom's Sentinel, Horn of Africa, Iraqi Freedom, Enduring Freedom, Provide Comfort, Southern Watch, Deny Flight and Deliberate Force.
341st Maintenance Group
The 341st Maintenance Group was activated in October 2002. The 341st MXG strives in its everyday duties to support the warfighter with the maximum number of fully modernized, combat-capable Minuteman III missiles on alert. The group consists of three squadrons and a quality assurance section.
The 341st Missile Maintenance Squadron is responsible for maintaining the immediate launch readiness of approximately 133 Minuteman III ICBMs spread over a 13,800-square-mile complex. They replace limited life components; remove and replace missiles, re-entry systems and guidance sets; and repair security, command and control, communication systems, and electrical and environmental control systems. Technicians also conduct periodic maintenance inspections and perform corrosion control to sustain launch facilities and missile alert facilities.
The 741st Maintenance Squadron supports all maintenance activities affecting approximately 133 Minuteman III launch facilities. The squadron plans and monitors production efforts of more than 300 maintenance technicians and conducts all ancillary and technical training, ensuring job proficiency and mission readiness. They provide maintenance in five diverse sections: electronics laboratory, aircraft aerospace ground equipment, mechanical and pneudraulics, vehicles and equipment, and power, refrigeration and electrical systems. The 741st MXS also ensures the readiness of nuclear-certified vehicles, valued at $30 million. The squadron provides weapon system technical expertise and oversees programming and budget execution for the 341st Maintenance Group.
The 341st Munitions Squadron generates combat-ready Minuteman III re-entry systems and conventional munitions in support of the missile wing's strategic deterrence and defense operations. They are responsible for both maintenance and accountability of the missile wing's $5.5 million conventional munitions and $3.8 billion nuclear weapon stockpiles. Additionally, the unit is directly responsible for critical maintenance in support of U.S. Strategic Command's alert and wartime commitments, to include presidential drawdown and dismantlement programs.
Quality Assurance is responsible for assessing maintenance capability and effectiveness by evaluating personnel and procedures, and inspecting facilities, equipment, vehicles, technical data, maintenance data collection systems and managerial guidance. They provide the 341st Maintenance Group commander, squadron commanders and supervisors with an unbiased assessment of assigned weapon systems, maintenance programs and maintenance resources.
341st Security Forces Group
The mission of the 341st Security Forces Group is to support the largest intercontinental ballistic missile complex in the world through effective management of all warfighting and peacetime security taskings assigned to the 341st Missile Wing.
The 341st Security Forces Squadron provides law enforcement services to the main base complex, ensuring Team Malmstrom remains a safe and law-abiding community for a base population of about 7,000 (per the latest economic impact for 2017). It provides entry control, base mobile patrols, security for resources in the weapons storage area, and military working dog teams that provide explosive and narcotic detection. The squadron operates the pass and registration office and visitor's center, as well as runs Montana's first enhanced 911 Center, which streamlines community 911 needs. It also operates a confinement facility supporting four Air Force bases.
The 341st, 741st and 841st Missile Security Forces Squadron organize, train and equip combat-ready personnel to secure approximately 133 ICBMs, throughout a 13,800-square-mile missile complex. In addition to securing the world's most powerful weapon 24/7, year round, the three tactical squadrons are also responsible for ensuring the safety and security of maintenance teams deployed to the missile complex, ensuring the ground-based prong of the nuclear triad is always ready to launch.
The 341st Security Forces Support Squadron provides more than 1,200 security forces personnel with training, equipment and support to foster the most advanced warfighting and combat-ready force in Air Force Global Strike Command. It ensures forces are given the tools by training wing personnel in weapons qualifications and keys and codes for missile complex operations. It also trains, equips and mobilizes all 341st Security Forces Group personnel in support of all Air Force domestic and aerospace expeditionary force missions. The 341st SSPTS also provides an on-call force known as the tactical response force, capable of responding to any hostile attack within the 13,800-square-mile missile complex or the confines of Malmstrom. Finally, through their convoy response force section, they provide the highest degree of force protection for ICBMs during on- and off-base movements.
341st Medical Group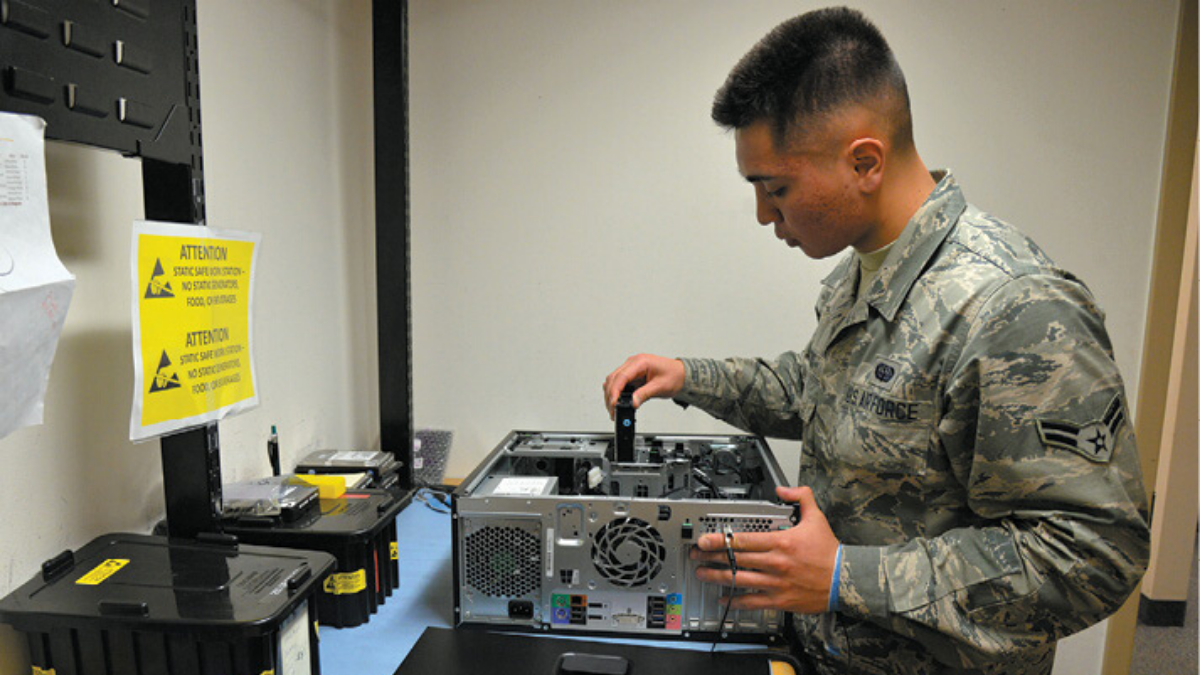 The 341st Medical Group provides quality medical care and services to the 341st Missile Wing Airmen and the Malmstrom community. Air Force and contract physicians perform outpatient treatment covering a wide variety of specialties, which include: family practice, pediatrics, gynecology, physical therapy, mental health, family advocacy, flight medicine, optometry, public health and immunizations. In addition, the 341st MDG has an in-house pharmacy, laboratory and radiology department. Patients who require specialty care not available at the clinic may be referred to local civilian specialists or to civilian or military hospitals by their primary care manager.
To schedule an appointment, call 406- 731-4MED (4633). This number can be used after hours, on weekends and on holidays to contact the medical officer on call for urgent medical issues. The Malmstrom clinic does not have an emergency room; call 911 for medical emergencies. For more information, call 406-731-4MED (4633).
341st Mission Support Group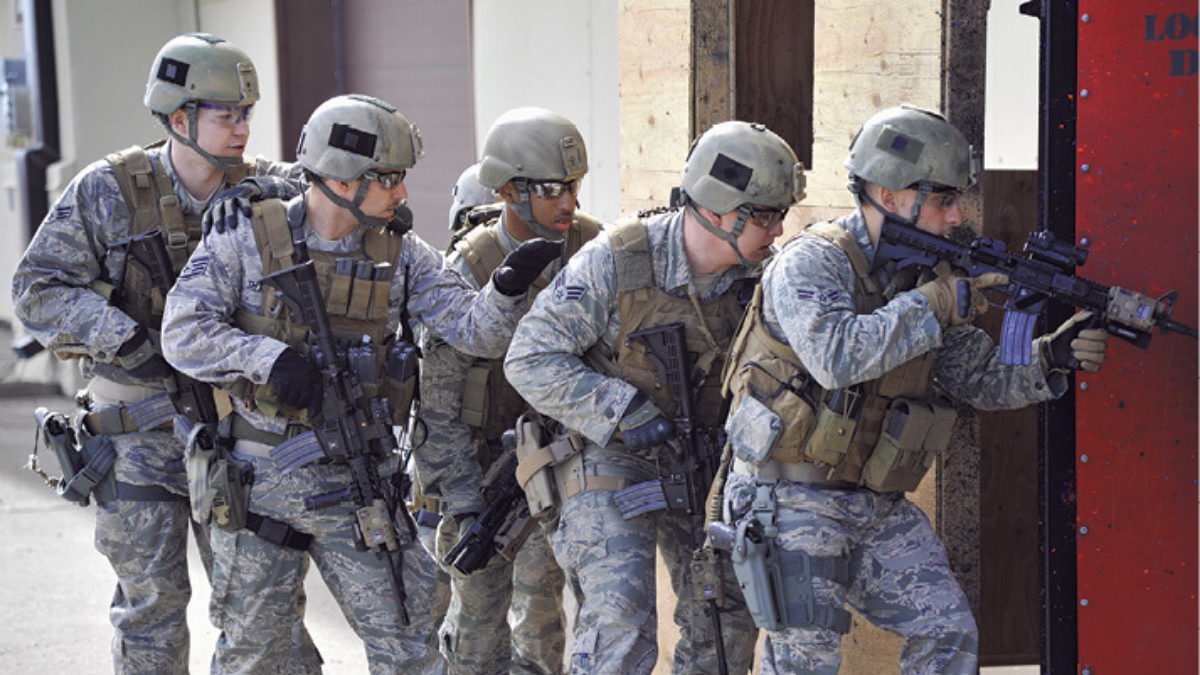 As the largest employer and most diverse group on the base, the 341st Mission Support Group is charged with providing all required support functions to ensure base facilities, assigned personnel and their families are properly cared for. The heartbeat of Malmstrom is provided by the 341st Civil Engineer Squadron, 341st Contracting Squadron, 341st Logistics Readiness Squadron, 341st Force Support Squadron and 341st Communications Squadron.
Members of the 341st MSG are here to help you when you arrive, ensure that your tour is rewarding and assist you when it's time to depart. Their mission statement says it all: "To provide world-class support to enable the deterrent mission of the 341st Missile Wing on Malmstrom Air Force Base and across the wing's 13,800-square-mile missile complex in north-central Montana. The 341st Mission Support Group also prepares and deploys expeditionary combat support forces in support of operations around the world."
819th Red Horse Squadron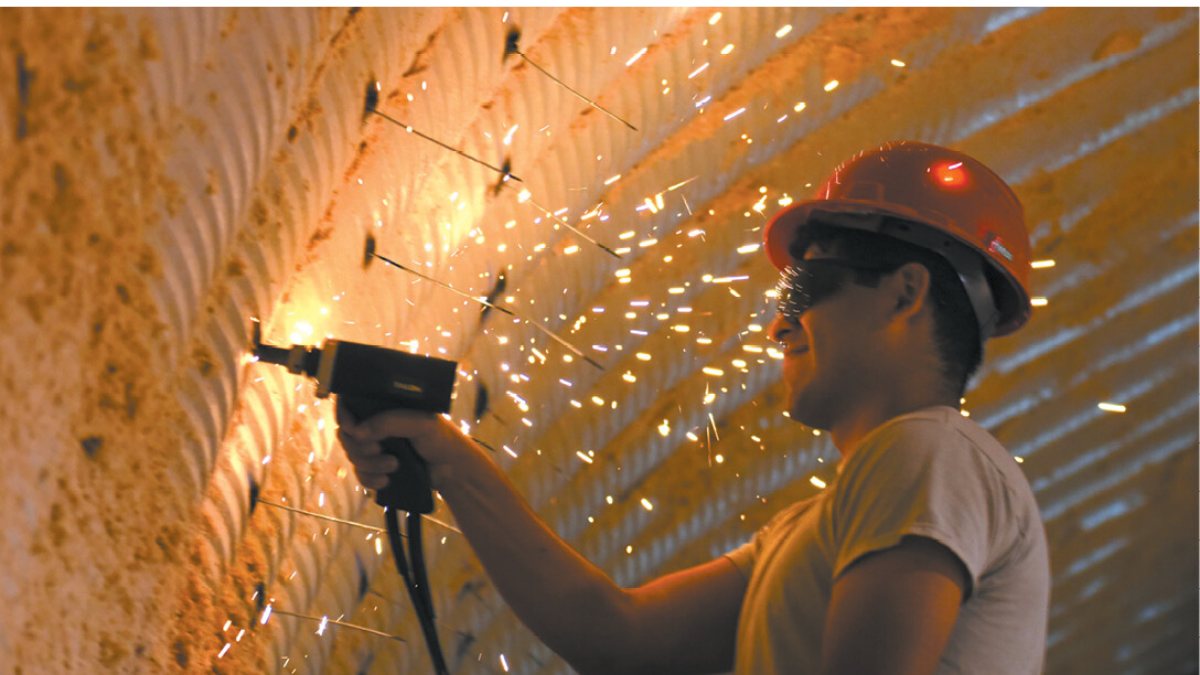 The 819th RED HORSE Squadron was officially reactivated Aug. 8, 1997, and stationed at Malmstrom. RED HORSE is an acronym for Rapid Engineer Deployable, Heavy Operational Repair Squadron Engineer. It is designed to provide rapid construction and major repairs of airfields and supporting infrastructure. The squadron's more than 240 personnel are made up of virtually every civil engineering discipline and also include vehicle maintenance, supply, logistics plans, services, security forces, communications and medical personnel. This composition ensures self-sufficiency while performing missions in the most remote parts of the world. The squadron has the capability to deploy within 72 hours of notification.
The 819th was originally activated as a RED HORSE squadron Jan. 12, 1966, at Phu Cat Air Base, Vietnam, and was deactivated Aug. 31, 1990, at Royal Air Force Wethersfield, England. It enjoys a distinguished history of accomplishments, including seven Vietnam campaign honors, three outstanding unit awards and the Republic of Vietnam Gallantry Cross with Palm.
Other than the 819th, there are three active duty, two Reserve and six National Guard RED HORSE squadrons in operation today. The 819th is the first "associate" RED HORSE squadron in the U.S. Air Force where approximately 75 percent is active duty and 25 percent is Air National Guard. The Air National Guard part of the 819th team is the 219th RED HORSE Squadron, which incorporates the former 120th Civil Engineer Squadron of the Montana Air National Guard.
40th Helicopter Squadron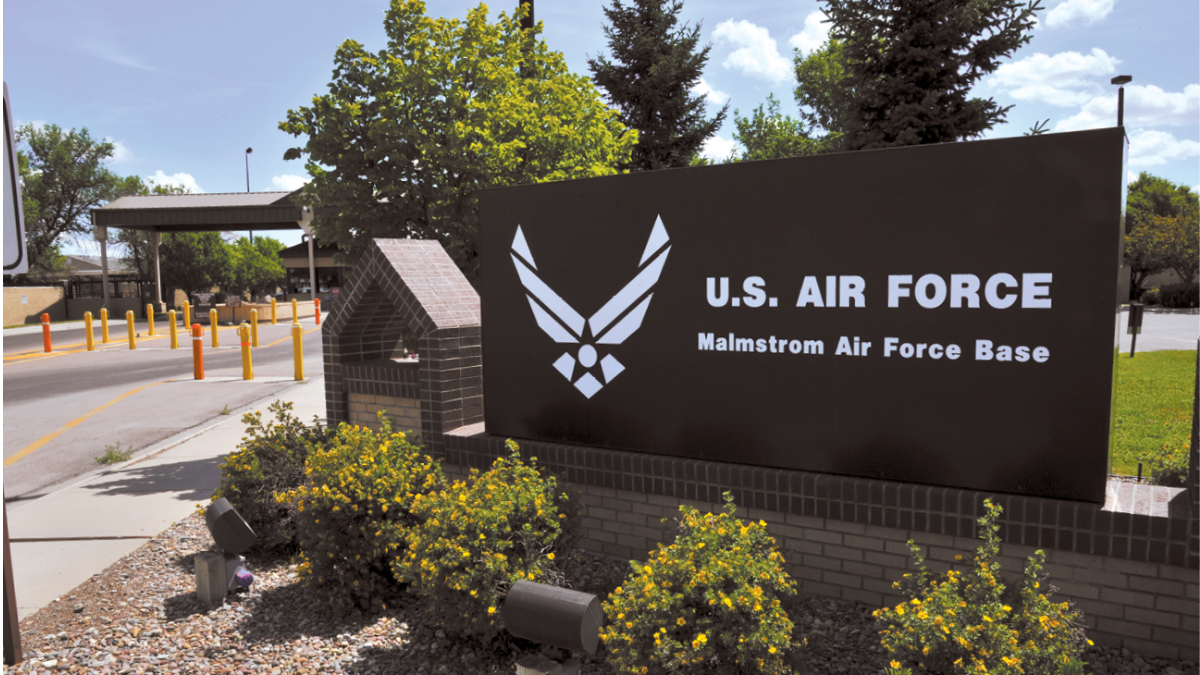 The 40th Helicopter Squadron falls under the 582nd Helicopter Group, 20th Air Force, F.E. Warren Air Force Base, Wyoming, providing combat-ready aircrew and flexible helicopter airpower to the 341st Missile Wing, in support of the shared strategic nuclear mission. The squadron performs priority security response for the missile field, aerial convoy surveillance, and priority airlift support for missile maintenance and operations. Each successful security operation is the result of the combined efforts of pilots, engineers, maintenance crews and attached security forces personnel providing services under the motto, "Deter, Detect, Defend." Additionally, the 40th supports the National Search and Rescue Plan for Montana, northern Wyoming and eastern Idaho. Since March 1968, the unit has logged more than 145,000 flying hours in the UH-1N Huey helicopter and is credited with over 425 lives saved.