Housing & Real Estate in Pulaski and Lonoke Counties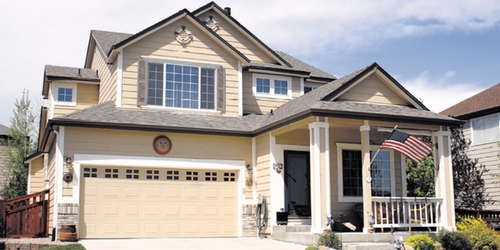 A mild, four-season climate, a low cost of living and recovering economies in Pulaski and Lonoke counties make the area a strong draw for many residents. In 2017, about 393,956 people called Pulaski County home, while 72,898 resided in Lonoke County, the U.S. Census Bureau says. Population density in Pulaski County was 504 people per square mile and 89 in Lonoke County in 2010, the Census found.
In Pulaski County, Little Rock wins the trifecta as the state's capital, the county seat and largest city; North Little Rock, across the Arkansas River, is a can-do kind of place with an industrial base and lively neighborhood organizations. Just to its north, suburban Sherwood has become something of a brainiac center: 32 percent of its residents 25 and older hold bachelor's degrees or higher, compared with 20.6 percent of the overall state average. Jacksonville, in the northeast, is the longtime host for Little Rock Air Force Base, but many of those associated with the base choose to commute from the more rural communities of Lonoke County, such as Cabot or Lonoke, the county seat.
The counties' communities give newcomers plenty of choices when selecting a home. Enlist the help of a reputable real estate agent to help you sort through the area's home options. The Arkansas Association of Realtors is a central source of local real estate information and services. Visit www.arkansasrealtors.com to find expertise and professional services for those interested in purchasing a new home.
PULASKI COUNTY
Pulaski County, the geographic center of Arkansas, has been at the heart of the state's government, business, art and culture since the territorial legislature voted in 1821 to retreat to Little Rock from the floods and fevers at their initial capital choice, the trade hub of Arkansas Post near the junction of the Arkansas and Mississippi rivers. For good measure, it shifted the county seat to Little Rock from Cadron, also on the Arkansas River, at the same time.
In 2017 the U.S. Census estimated that 738,344 people lived in the Little Rock Metropolitan Statistical Area of six counties, among them Pulaski and Lonoke counties and the population centers of Little Rock, North Little Rock, Jacksonville, Sherwood, Cabot and Lonoke. In 2017, the Census found 198,606 people tucked into various neighborhoods of Little Rock proper, making it the largest city in the state.
Back in the day, furs brought the trappers first; rich soil, a mild climate and abundant water brought the farmers; ease of transportation, thanks to the Arkansas River and Little Rock's central location, brought the manufacturers, merchants and bankers; a strategic site brought the military; and health workers, educators, artists, musicians and ministers livened up the mix.
There are at least 49 distinct neighborhoods of varying age, ambiance and price range just in Little Rock. This number does not include North Little Rock, a separate city across the Arkansas River; Jacksonville, home of Little Rock Air Force Base; Sherwood to the north; agricultural Cabot or Lonoke, to the northwest and east, respectively, all within commuting range.
Both the housing and rental markets are soft, so in general, prices to buy or rent tend to be lower than in much of the rest of the country and the number of choices can be overwhelming. A reputable Realtor, engaged sooner rather than later, can help sort through what may seem like endless possibilities. The Little Rock Realtors Association ( www.lrra.com ) and the North Pulaski Board of Realtors ( www.npbor.com ) are central sources for local information and services. Both participate in the Cooperative Arkansas Realtors Multiple Listing Services ( www.carmls.com ), the largest regional MLS in the state. CARMLS furnishes information and services to more than 3,000 Realtors in 18 associations and boards across Arkansas.
Little Rock
Little Rock City Hall
500 W. Markham St.
Little Rock, AR 72201 501-371-4510
This county seat and state capital has had almost 200 years for its culture and flowering neighborhoods to develop into the city that led Kiplinger magazine's list of "10 Great Places to Live" in 2013. Modern developments mix with National Historic
Register districts, and those enamored of Craftsman-style, Victorian, Antebellum or ranch, shotgun or sleek condo can, with a little effort, find their dream. Upper-level education, robust health care, good jobs, and plenty of recreational and leisure opportunities round out the picture. The median selected monthly owner costs for housing units with a mortgage were $1,243 in 2016, and the median gross rent was $803, according to the U.S. Census.
North Little Rock
City Services
120 Main St.
North Little Rock, AR 72115 501-975-8888
The mighty Arkansas River has been North Little Rock's best friend and worst enemy over the years, bringing ferry and riverboat traffic, commerce and recreation but also sending devastating floodwaters surging over the low-lying north bank. Settlers rebuilt and persisted, and roads eventually punched through for travelers and goods trains on their way from Memphis and St. Louis to Oklahoma and Texas.
The railroads brought stockyards, manufacturing, mills and support businesses with them. By 1897, the military arrived and continues to be a strong presence, and neighborhoods sprang up to house a steady influx of workers. Rose City and Dixie, Park Hill and Fort Roots, former unincorporated areas, now are part of North Little Rock; other established neighborhoods include Park Hill, Lakewood, Sylvan Hills, Glenview, Ranch Estates and Indian Hills. McCain Mall is the state's largest, a magnet for shoppers, and a move to revitalize downtown has paid off with restored historic properties and new construction there. At 1,500 acres, Burns Park is among the nation's largest municipal parks, and the Arkansas Travelers minor league baseball team, a Double-A farm team of the Los Angeles Angels of Anaheim, play out of Dickey-Stephens Park. The median selected monthly owner costs for housing units with a mortgage were $1,053 in 2016, and median gross rent was $792, the U.S. Census says.
Sherwood
City Hall
2199 E. Kiehl Ave.
Sherwood, AR 72120 501-835-5319
Just north of North Little Rock lies the city of Sherwood, population 31,081 in 2017, almost a 43-fold increase over the 714 residents at the 1948 incorporation of the small but aspirational farming community. Residents raised the $100 for their first town hall, a 16-by-16-foot surplus Army building, with a Miss Sherwood contest that was so successful that when the time came to build the first school in 1959, they underwrote it with a Miss Sherwood Elementary School contest. Sherwood has 17 public parks (including a dog park), three outdoor city pools, a community garden and the historic Roundtop Filling Station, a 1936 idiosyncratic structure with rounded arches and a peaked roof that for years had the only modern restroom on the road between Searcy, Arkansas, and Little Rock. It's on the National Register of Historic Places. The Greens at North Hills is the sole Robert Trent Jones Sr.-designed golf course in Arkansas and was also put on the National Register of Historic Places because of "its association with the development of entertainment in the Sylvan Hills community, and later, the city of Sherwood," a reference to the golf there since 1926 but perhaps also to the brief period when its owners covered operating expenses with slot machines. Most Sherwood workers make the easy commute to North Little Rock or Little Rock. The U.S. Census reports the monthly owner costs for housing units with a mortgage were $1,185 in 2016, and median gross rent was $793.
Jacksonville
City Hall
1 Municipal Drive
Jacksonville, AR 72076 501-982-3181
Travelers on the Memphis-to-Little-Rock road, among them the thousands of Cherokee, Choctaw, Creek and Chickasaw on their forced exodus along the Trail of Tears, helped create what became Jacksonville, whose existence was assured by the Cairo and Fulton Railroad in the 1870s. Rail access, a general store, flour mill, cotton gin, grocery store, medical and legal offices, a hotel and churches made Jacksonville a commercial hub for the region's cotton and corn farmers, though even in the early 1940s, the little town of 400 still had no water or sewer system, street lights or natural gas service, though there was a telephone switchboard and electricity. That all changed in 1941 with the advent of World War II. The government built a fuse and detonator plant, the Arkansas Ordnance Plant, to supply weaponry components, and Jacksonville jumped to boomtown status overnight. At the ordnance plant's close at war's end, Pulaski County residents and leaders began lobbying the Air Force, and Little Rock Air Force Base in Jacksonville was activated in 1955. It has been a vital component ever since and enjoys strong support from the community of 28,513, though many associated with the base commute. The monthly owner costs for housing units with a mortgage were $1,038 in 2016, the U.S. Census reports, and the median gross rent was $790.
LONOKE COUNTY
With a geographic profile slightly resembling Las Vegas-era Elvis, Lonoke County lies just to the east of Pulaski County and is one of the most productive agricultural counties in the state. Its communities are rural and ideal for those seeking respite from the hustle and bustle of urban stress. The two largest towns are Cabot and Lonoke.
Cabot
City Hall
101 N. Second St.
Cabot, AR 72023 501-843-3566
Cabot, population 26,141 in 2017, began as a small refueling stop for the Cairo & Fulton Railroad in 1873 after the Civil War but has always had an eye to the future. The Lonoke County town's first newspaper, the Guard, was founded in 1885, and by 1889 there were six general stores, two drugstores, a hotel, a livery stable, a cotton gin and two doctors. The first bank opened in 1903, and by the 1920s there was radio reception, a phone system and a city generator for electricity. A city water system was installed in 1933, and the 1930s saw the creation of truck farmers' and milk producers' associations and city-sponsored trade days. In 1976, a tornado leveled much of the town and killed five people, and since then, Cabot has devoted itself to rebuilding — better. Its school system is notable, and much of the town's social life revolves around school programs and activities; the city expanded its library in the late 1990s, then built an even bigger one that opened with fanfare in August 2015. Since Cabot is only 10.5 miles from Jacksonville and Little Rock Air Force Base and 26 miles from Little Rock, many who live in Cabot commute from the new housing developments there. The monthly owner costs for homes with a mortgage were $1,151 in 2016, and the median gross rent was $738, the U.S. Census says.
Lonoke
City Administration
107 W. Second St.
Lonoke, AR 72806 501-676-4300
Lonoke's site, 22 miles east of Little Rock and the county seat of Lonoke County, was decided by a tree in 1868 when the Memphis & Little Rock Railroad put its depot on a spot of prairie marked by a massive lone red oak. With the addition of a general store and new settlers, the community incorporated in 1872; was named county seat for a new county carved from Prairie and Pulaski counties in 1873; and appropriated the former Prairie County courthouse in Brownsville, took it apart to move it, and then put it back together for its own use in Lonoke. It burned in 1881. By the next year, the county had replaced it with a new two-story brick courthouse that served until a larger three-story one was constructed in 1928. Lonoke is flat, rich farmland, with soybeans, corn, rice and cotton as principal crops and a thriving aquaculture industry, mostly fish and minnow farms; the 57-pond Joe Hogan Fish Hatchery, built by the Arkansas Game & Fish Commission in 1928, is the largest warm-water fish hatchery in the U.S. Lonoke's population has held steady at around 4,000 for almost 35 years. The monthly owner costs for housing units with a mortgage were $961, the U.S. Census reports. The median gross rent in 2016 was $676.
Planning Your Move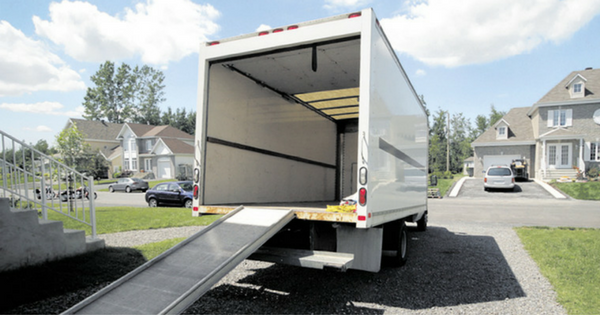 Relocating to a new home can be one of the most stressful situations in life. Whether moving across town or the nation, preparation and organization make all the difference.
For military moves, visit www.move.mil for information about moving resources and to learn about the allowances and responsibilities of a military-sponsored move.
Decide whether to make your move a do-it-yourself operation.
For a DIY move, consider distance, labor help and the costs of renting the moving van, gas, lodging during the move and insurance. A transportable storage unit can bridge a professional and DIY move. When the unit is delivered to your residence, you load and secure it for transport and then unload it at your new residence.
Whatever the method, be sure to obtain as many quotes as possible from professional movers, as well as cost estimates for a DIY move. Next, compare the costs for each type of move, factoring in the stress and physical exertion involved. Ask any company you are interested in for references and use them to inquire about reliability and customer service.
Regardless of which method you choose, the first step should be to inventory your personal belongings. The list, with photographs of any valuables, will be important for both insurance purposes and to help keep you organized during transit.
Plan for one full day to pack each room — though the kitchen and garage may take longer. Make a rough estimate of your packing schedule and then add 50 percent more time. It always takes longer than predicted to pack. Toss or donate unused items to lighten your load. Visit www.goodwill.org, www.salvationarmyusa.org or www.clothingdonations.org for locations near you or to arrange a pickup.
Pack for success:
Consider what you are packing and control box weight. Books should go in small boxes while bedding can easily fill a larger box.

Wrap fragile items with cardboard dividers, tissue paper or air bubble wrapping.
Use bright colors when wrapping small items so they don't get thrown out accidentally.
Use crumpled paper or newspaper to line the top and bottom of boxes.
Tape a copy of your inventory list to boxes to identify what's inside and where it should go.
Buying Versus Renting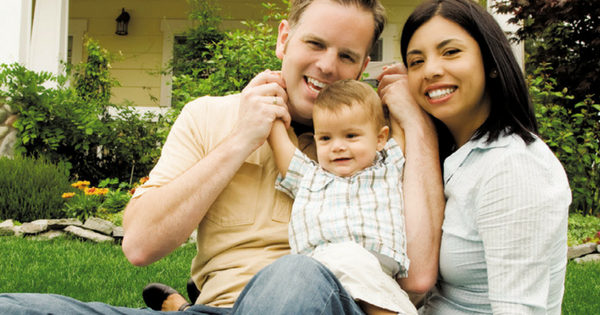 The decision to buy or rent is the most important step in your relocation process. Purchasing a home entails a long-term financial and emotional commitment with various pluses and minuses. Advantages include the possibility of building equity and the freedom to design and decorate your property or landscape. And don't forget the tax benefits. Disadvantages include upkeep, property taxes and fluctuating property values.
Renting, on the other hand, makes moving easier and someone else maintains the property. Amenities such as laundry rooms, exercise rooms, swimming pools and tennis courts vary from one rental complex to another. The main disadvantage is a loss of control over the residence. Some complexes, for example, restrict or prohibit pets and personal touches such as painting. And the landlord or property managers can also raise the rent with proper notice.
To determine your best choice, account for all of your needs, review your financial situation and research your options thoroughly.
Finding an Apartment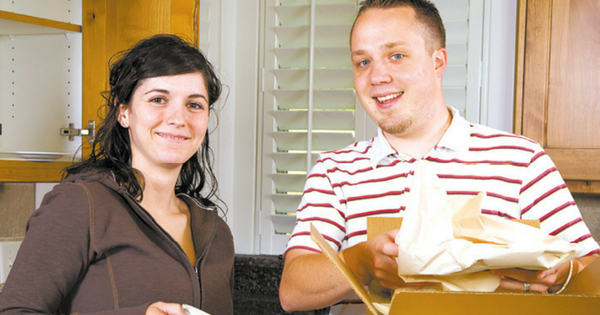 Be prepared when you meet with the leasing agent, property manager or owner. Bring a list of what you are looking for in a rental; it is important to be clear about your needs and to get all of your questions answered. You will also need to provide information and verification about your job, your income and your past rental history. Dress to make a good impression and treat the meeting like a job interview — be polite and arrive on time.
Before you sign a lease, inspect the apartment with the landlord. Look for the following problems:
Cracks, holes or damage in the floor, walls or ceiling.
Signs of leaking water, leaky fixtures or water damage.
Any signs of mold or pests.
Lack of hot water.
Inadequate heating or air conditioning.
Use a written checklist with the landlord to document the condition of the rental before you move in, and keep a copy of the completed checklist to use when you move out.
The Arkansas Realtors Association provides a downloadable tenant/landlord guide at www.arkansasrealtors.com/customer-information/arkansas-landlordtenant-resources.
Buying a Home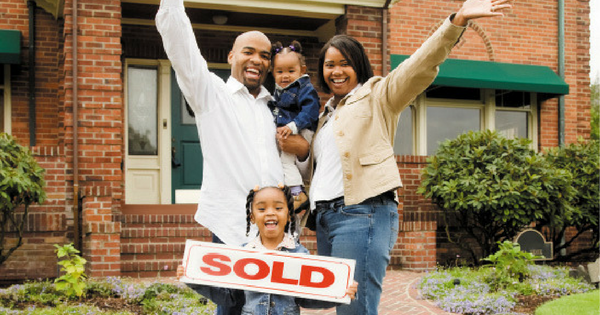 Buying a home is a complex process and, as the recent housing crisis demonstrated, requires a thorough education on the part of the buyer. First, fully understand your financial position — credit score, available savings, monthly income and expenditures. Subtracting your expenditures from your income, for instance, will yield the amount you can afford for housing.
Cost Analysis
Be sure to account for all insurance costs associated with owning a home, possible homeowner association fees and property taxes in your monthly expenditures. Overall, loan rules changed in 2015, but according to www.ginniemae.gov (Government National Mortgage Association) and www.homebuyinginstitute.com (the Home Buying Institute) loan programs continue to vary on the percentage of your income that can be used for housing-related expenses. Lenders balance debt against income to decide if an applicant will be able to repay a loan. Most conventional loans require borrowers to have no more than 43 percent total monthly debt versus their total monthly income, though there are exceptions, such as for those with significant savings. The Federal Housing Administration has a two-tier qualifying system: FHA sets its top thresholds at 31 percent front-end debt (housing expenses as a percentage of income) and 43 percent back-end debt (all debt as a percentage of income) for a 31/43 qualifying ratio. Like commercial lenders, Veterans Affairs combines front-end and back-end debt for a 41 percent limit against income.
Next, research the different types of home loans to determine the right fit for your financial situation and discuss your options with a lending professional. Lenders are diverse today, and not all homebuyers obtain their mortgage loans through their banks and credit unions. For example, you may choose to work with an internet lender, a mortgage broker, a homebuilder or a real estate agency lender. To determine which lender is best for you, get recommendations from friends and family members and check credentials as well as Better Business Bureau ratings.
Credit Report
A preapproved loan before starting your search for a home can determine your spending limits and signal any potential issues in the way of receiving a loan. For any home loan application, the mortgage company will order a credit report, so it would be good to get a free report in advance to determine your credit status and make sure the report contains no erroneous information.
To order your free annual report from one or all of the national consumer reporting companies: Visit www.annualcreditreport.com and complete and submit the request form online.
Home Loan Application
To complete a home loan application you'll need: photo IDs (such as a driver's license); Social Security numbers; residence addresses for the past two years with landlord contact information if you rented; names and addresses of your employers for the past two years; your current gross monthly income; recent financial institution statements with names, addresses, account numbers and balances on all checking, savings, CDs, money market, bonds and mutual funds accounts; recent financial institution statements with names, addresses, account numbers, balances and monthly payments on all open loans (including student loans) and credit cards; addresses and loan information of all other real estate owned; estimated value of furniture and personal property; W2s for the past two years and current paycheck stubs; copies of all divorce decrees, child support documents or any other court proceedings that affect your financial status; verification of any child support payments; and evidence of any retirement or pension benefits. VA or military forms include: DD 214 (veteran), Form 22 (National Guard), DD 1747, Off-base Housing Authority (active duty) and Certificate of Eligibility (active duty).
For more information, visit www.consumer.ftc.gov/topics/credit-and-loans.
Knowing your monthly budget and the amount of your loan is invaluable during the next phase, especially finding the answers to questions before the hunt for a home begins.
Housing Hunting
First, determine your home preferences. Does a single-family house, condo, town house or duplex best fit your needs and budget? Do you prefer a new home, an existing home or to build one? Though new homes generally cost more, existing homes may come with maintenance issues and renovation costs. How many bedrooms and bathrooms would you like? Do you want an attached garage? Will you live in the city, a suburb or the country? How close to work, school, shopping or public transportation do you want to be? Answers to these questions will greatly assist your search and the next stage — hiring a real estate agent.
The ideal agent will help find your ideal home and guide you through the purchase process. First, interview potential candidates to ensure they understand your needs, know your homebuying and neighborhood preferences, and are readily accessible.
Good luck and happy hunting!
State Programs
Arkansas provides housing programs and incentives to help residents with home ownership. For more information, visit http://portal.hud.gov and select "Arkansas" from the "State Info" drop-down menu.
City Programs
Little Rock provides housing programs and incentives to enhance the quality of life for the residents of Little Rock by encouraging quality, affordable development and redevelopment while working closely with neighborhood organizations to identify resources needed to strengthen and make improvements in their areas. For more information, visit www.littlerock.gov/city-administration/city-departments/housing-and-neighborhood or call 501-371-4849.
Jacksonville offers a home buyer's assistance grant that provides up to $3,000 for out-of-pocket expenses for closing costs. For more information about this grant and other programs provided by the city, visit www.cityofjacksonville.net/179/Home-Program-Buyers-Assistance.