Employment & Economy in Pulaski and Lonoke Counties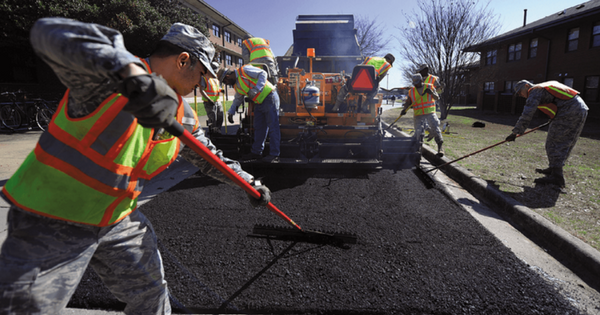 Lush and hilly Little Rock has earned the top spot in Kiplinger's "10 Great Places to Live." Good jobs led the way in the evaluators' September 2013 criteria, but affordable homes, strong schools and health care also factored in.
In August 2018, the unemployment rate in the Little Rock-North Little Rock-Conway Metropolitan Statistical Area, which includes the suburbs of Cabot and Jacksonville, was 3 percent compared with 39 percent nationally. In 2013, Moody's Investment Services rated Little Rock as the second most diverse economy in the nation, just a hair behind Chicago.
The Metro Little Rock Alliance, a coalition of 12 area counties that promotes business opportunities, job growth and worker education and retention, has found the strongest employment portals in aerospace; automotive; biotechnology; financial services; food processing; health care, logistics and distribution; software, information technology and telecommunications; tourism, entertainment, conventions and retirement; and nonprofits.
In May 2017, the most recent year for which figures were available, the federal Bureau of Labor Statistics reported average hourly wages in the MSA at $21.05, about 12 percent below the national average of $4.57. However, the average cost of living also was lower: 87 percent of what it cost to live elsewhere, with housing (70 percent) the biggest saving, followed by health care (86 percent), groceries (93.3 percent) and transportation (98 percent).
Arkansas is one of the nation's 28 right-to-work states in which employees cannot be forced to join a union or pay fees to be hired or hold a job.
Rail and Transit Access
The Arkansas River runs through green, well-watered Little Rock, a longtime transportation corridor and the divider between Little Rock and the traditionally more blue-collar North Little Rock. The Port of Little Rock on the riverbank has a busy 2,600-acre industrial park and foreign trade zone with easy access to Interstate 30 to the south and I-40, which crosses North Little Rock, and to other highways such as U.S. Highways 70, 67, 167 and 65. Clinton National Airport's six airlines carry cargo and millions of passengers every year to national and international gateway cities.
Regional transportation planning is among the functions of Metroplan ( www.metroplan.org ), a collaboration of four counties, among them Pulaski and Lonoke, to address the region's expanding needs.
Natural Resources
Little Rock calls itself a "City in a Park," and with more than 60 parks, green spaces and natural and recreational areas, its nearly 199,000 inhabitants have plenty of places to jog, fish, bird watch, bike or take in the blooming azaleas, dogwood and redbud trees in spring, or, come fall, autumn color. The mild climate and forested terrain, the rolling Ouachita Mountains to the west sloping eastward to the river delta, encourage sports, gardening and other outdoor activities from baseball and tennis to hunting, with concomitant jobs in those areas.
Though Pulaski County has its green and urban spaces, Lonoke County to the east is rural at heart, centered on crops, livestock, dairy and aquaculture operations and the small towns that support them. Agriculture is the state's largest industry, an annual $16 billion sector, 25 percent of Arkansas' economy, according to the Arkansas Farm Bureau. Half the land in the state is devoted to agriculture, with more crop production in the eastern third, and ranching and poultry more important in the north, west and south.
Arkansas is No. 1 in U.S. rice production, and Lonoke County is one of its principal rice producers, thanks to a water-resistant clay plate that underlies the county's flat, rich alluvial soil that blankets the Grand Prairie. Soybeans also are important in both Lonoke and Pulaski counties, but hay, corn, cotton, wheat, vegetables, orchard fruits and nursery plants figure on the balance sheet as well.
Little Rock Air Force Base
According to the 2017 Little Air Force Base Economic Impact Statement, Little Rock AFB is the seventh-largest employer in Arkansas. The base is estimated to have an annual economic impact of $469.2 million, according to the report.
A quarter of the Civil Service workforce and 10 percent of active-duty Airmen lived in Jacksonville, but 32 percent of the Civil Service workers and 18 percent of the active-duty Airmen commuted from Cabot, 10 miles to the north in Lonoke County.
Resources

National Resources
At the national level websites such as www.monster.com, www.careerbuilder.co, www.linkedin.com and www.indeed.com have extensive search capabilities as well as resume tips, forum support and professional networking options.
The National Military Spouse Network, a networking, mentoring and professional development organization, has a wealth of career information on its website, www.nationalmilitaryspousenetwork.org. The group aims to help military spouses build a meaningful, sustained career path and offers a library of articles that touch on topics like entrepreneurship, resume tips, self-promotion and more as well as a membership-only discussion forum. The organization also features companies that are military spouse-owned or military spouse-friendly on its Homefront Business Listings page.
Local Resources
Arkansas Department of Workforce Services
2 Capitol Mall
Little Rock, AR 72201 501-682-2121
The Arkansas Department of Workforce Services posts job listings and resumes of those seeking employment at www.dws.arkansas.gov. This state office also offers job training, unemployment services, career readiness certifications, veteran services and temporary assistance for needy families.
State of Arkansas
Human Resources
1515 W. Seventh, Room 101
Little Rock, AR 72201 501-324-9065
Employment opportunities with the state of Arkansas are posted online. Search by category, department or location then apply online. You can also visit the Arkansas College and Career Planning System and Arkansas JobLink site from there.
Pulaski County
Pulaski County Human Resources Department
201 S. Broadway St., Suite 100
Little Rock, AR 72201 501-340-6110
www.pulaskicounty.net/pulaski-county-human-resources
Pulaski County has more than 1,200 workers, and when vacancies occur, the Human Resources Department recruits to fill them through the county website.
City of Cabot
Human Resources
101 N. Second St.
Cabot, AR 72023 501-843-3566, ext. 1012
www.cabotar.gov/170/Human-Resources
The city of Cabot only accepts applications for specific job openings, the exceptions being those for patrol officer or firefighter.
City of Jacksonville
Human Resources
1 Municipal Drive
Jacksonville, AR 72076 501-982-3146
From the home page, click "How Do I…" then "View Job Openings." Jacksonville's employment listings are divided between government and community jobs.
City of Little Rock
Human Resources Department
500 W. Markham St., Suite 130W
Little Rock, AR 72201 501-371-4590
Job Line 501-371-4505
City of Little Rock openings run the gamut, recently ranging from animal keeper to certified police officer to building inspector. Most are full time, but some are part time or for special projects.
City of Lonoke
107 W. Second St.
Lonoke, AR 72806 501-676-4300
Lonoke, the county seat of Lonoke County, has no human resources department or employment website, nor does the county as a whole. Call the general city number to see what jobs might be available.
City of North Little Rock
Human Resources Department
City Services Building
120 Main St., Third Floor
North Little Rock, AR 72114 501-975-8876
Job Line 501-975-3724
Postings on the city of North Little Rock website include how to apply, job titles and descriptions, qualifications required, salary range and application deadlines.
Employment

An employment agency can offer posts ranging from high-level administration to warehouse work. Many employers use agencies as their human resources department. Agencies advertise, interview, test and manage payroll. A temp-to-perm arrangement allows the employer and prospective employee to evaluate each other before committing to permanent employment.
Municipal and regional chambers of commerce include local employment agencies in their member lists, along with contact information. See Page 17 for a list of chambers of commerce in Pulaski and Lonoke counties.
JOB-SEEKER TIPS
Always keep your resume up-to-date and have several versions that target specific industries and highlight your skills that fit their job descriptions.
Compile several reference lists with a good variety of people and former business associates. Be sure first to ask each if you can use them as references.
Compose a comprehensive, catchy and succinct cover letter of no more than a page (this is no place to ramble). It will introduce you and your desire to work for the company. Have a knowledgeable friend check it for errors; misspelled words and bad grammar hint at carelessness and indifference. Know what the company does, and highlight skills, work experience and education that apply to the position. Be aware that many employers now accept only online applications so get comfortable with computers.
Maintain a positive, professional and broad-based presence on social media such as Facebook and LinkedIn; almost all employers search social media sites to vet job candidates, and your absence there will raise red flags. Also be aware that images and comments posted spur-of-the-moment can be searched out forever and come back to haunt you.
Be prepared for an interview at any time. When you submit your application, a supervisor may want to talk immediately, or the phone may ring with a call from a hiring director. Compose — and rehearse — your one-minute self-promotional speech on who you are, an achievement or two and your strengths. It's not vanity to make a good first impression. If a supervisor wants to know why she should hire you, be ready.
Always follow up with thank-you letters and calls. Even today, a letter, as well as the quick-response email, will separate you from a surprising number of the other applicants — to your advantage — and keep your name fresh in the interviewer's mind. Judicious calls display your continued interest. Writing out beforehand what you want to say helps. So does rehearsal.
Be aware that due to the usually huge numbers of applicants, most companies can follow up only with candidates in whom they are interested. Don't take it personally if you're not notified that you didn't get the job.
CIVILIAN OPPORTUNITIES
Federal jobs
Visit www.usajobs.gov to search for Department of Defense and other federal jobs in the Little Rock area.
To learn more about job openings on Little Rock Air Force Base, visit the Civilian Personnel office at Building 1255, Little Rock AFB, or call 501-987-3212.
NAF jobs
The NAF Human Resources Office provides job opportunities for a variety of Force Support Facilities. All U.S. citizens and permanent residents are eligible. Apply online at www.nafjobs.org or email 19fss.nafhr@ua.af.mil for more information.
Exchange jobs
For Base Exchange jobs, check out the career page at www.aafes.com/about-exchange/exchange-careers and search for "Little Rock." You will need to create an account.
SELF-EMPLOYMENT
Arkansas Economic
Development Commission
900 W. Capitol Ave.
Little Rock, AR 72201 501-682-1121
The state of Arkansas offers several programs to help businesses upgrade manager and employee skills. Many, such as the Business and Industry Training Program are free; others carry modest fees. The Workplace Skills Enhancement Program, in the Institute for Economic Advancement of the University of Arkansas at Little Rock College of Business Administration, targets the educational needs of working adults, while the Management Education Program, also part of the institute, does the same for managers and supervisors. For WSEP, call 501-569-8519; for MEP, call 501-569-8569.
Arkansas Small Business and
Technology Development Center
2801 S. University Ave.
Little Rock, AR 72204 501-683-7700
The Arkansas Small Business and Technology Development Center draws on the University of Arkansas at Little Rock and Arkansas State University's College of Business to provide economic development programs for entrepreneurs and small businesses. Its statewide network of seven offices offers no-charge, one-on-one confidential consulting and market research to all types of for-profit endeavors as well as training.
City of Little Rock Small Business
Development Office
3805 W. 12th St., Suite 208
Little Rock, AR 72204 501-379-1505
The city's small business development office bolsters economic advancement by helping to create and strengthen minority- and women-owned small businesses. Its four major programs are the Small Business Incubator Service System, to help small companies take their next step; the River Market Capital Enhancement Program, for businesses in or moving to the River Market Pavilion; the Entrepreneurial Training Program to develop business plans and management systems; and the Proactive Procurement and Contract Outreach program that helps ensure that small, minority- or women-owned businesses have equal access to city projects and purchases.
Small Business Administration
2120 Riverfront Drive, Suite 250
Little Rock, AR 72202 501-324-7379
The federal Small Business Administration has much information about loans and grants, starting and managing a business, contracting and local assistance. The Little Rock office includes a chapter of SCORE, the Service Corps of Retired Executives, a nonprofit association of thousands of volunteer business mentors who give free business advice.