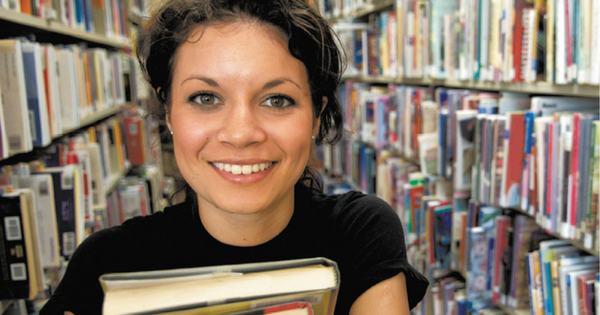 Libraries offer learning, recreation and an internet connection free for users. Santa Barbara County has a number of public libraries to serve readers. In addition, school libraries that support the curriculum and offer internet access and other resources are in most public and private schools, and academic and special libraries are found in colleges and universities.
Santa Barbara Public Library
The Santa Barbara Public Library has a central library and six branches. Services include internet access, online databases, children's reading programs and many other programs and events. Check the website for hours or call the library.
Buellton Branch Library
140 W. Highway 246
Buellton, CA 93427
805-688-3115
Carpinteria Branch Library
5141 Carpinteria Ave.
Carpinteria, CA 93013
805-684-4314
Central Library
40 E. Anapamu St.
Santa Barbara, CA 93101
805-962-7653
Eastside Branch Library
1102 E. Montecito St.
Santa Barbara, CA 93103
805-963-3727
Goleta Branch Library
500 N. Fairview Ave.
Goleta, CA 93117
805-964-7878
Los Olivos Branch Library
2374 Alamo Pintado Ave.
Los Olivos, CA 93441
805-688-4214
Montecito Branch Library
1469 E. Valley Road
Montecito, CA 93108
805-969-5063
Santa Ynez Branch Library
3598 Sagunto
Santa Ynez, CA 93460
805-688-4214
Solvang Branch Library
1745 Mission Drive
Solvang, CA 93463
805-688-4214
Santa Maria Library
421 S. McClelland St.
Santa Maria, CA 93454
805-925-0994
www.cityofsantamaria.org/city-government/departments/library
Check the website for hours.
Cuyama Branch Library
4689 Highway 166
Cuyama, CA 93254
661-766-2490
Guadalupe Branch Library
4719 W. Main St., Suite D
Guadalupe, CA 93434
805-343-1405
Los Alamos Branch Library
405 Helena St.
Los Alamos, CA 93440
805-344-1025
Orcutt Branch Library
175 S. Broadway
Orcutt, CA 93455
805-937-6483
Lompoc Public Library
501 E. North Ave.
Lompoc, CA 93436
805-875-8775
www.cityoflompoc.com/library
Check the website for hours.
Vandenberg Village Branch Library
3755 Constellation Road
Lompoc, CA 93463
805-733-3323