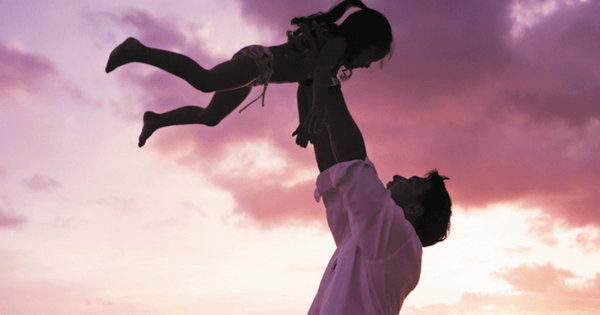 Travel back in time with historic re-enactments, enjoy the beauty of butterflies or just stroll through the largest privately funded park in America, all in the local area. Check your community's parks and recreation listings to see more of what your local area has to offer.
Chase Palm Park
236 E. Cabrillo Blvd.
Santa Barbara, CA 93101
805-897-1982
Located along the waterfront, Chase Palm Park's shipwreck-themed playground will enchant children, and the whole family will enjoy the free Concerts in the Park, an annual summer tradition that draws as many as 5,000 people in June, July and August. Before you leave, be sure to check out the antique carousel.
Coronado Butterfly Preserve/Goleta Butterfly Grove
www.sblandtrust.org/coronado-butterfly-preserve-2
The 9.3-acre preserve is a protected open space and home to native coastal sage scrub habitat, eucalyptus groves, birds, wildlife, woodlands, meadows and trails linking to the Goleta Monarch Grove, Ellwood Shores coastal bluffs, Santa Barbara Shores County Park, the Devereux Slough and the beach. Monarch butterflies migrate to Goleta Butterfly Grove from November through February and draw many visitors. For directions to the preserve, visit the website.
Elings Park
1298 Las Positas Road
Santa Barbara, CA 93105
805-569-5611
www.elingspark.org
The largest privately funded park in America, Elings Park offers multiple recreational activities. The 230-acre park contains sports fields, tracks for BMX racers, hiking trails and a number of organized sports activities. It also features one of the premier paragliding and hang-gliding training hills in the nation. The park is host to a number of special events each year, such as the Santa Barbara Beer Festival, a bike festival and an egg hunt.
La Purisima Mission State Historic Park
2295 Purisima Road
Lompoc, CA 93436
805-733-3713
www.lapurisimamission.org
Home of the La Purisima Mission, the park hosts more than 200,000 visitors each year. The 2,000-acre park is open almost every day for self-guided tours. Park events frequently showcase what life was like during the 1820s, with weaving, pottery and candle-making, blacksmithing, sheep-shearing, leatherwork and more. The park also has 25 miles of hiking trails, a modern visitor's center and livestock.
Los Flores Ranch Park
6271 Dominion Road
Santa Maria, CA 93454
805-925-0951, ext. 985
www.facebook.com/losfloresranch
With more than 1,700 acres, the Los Flores Ranch Park is a rare mix of land preservation, recreation and environmental education. As a regional open-space park in the Santa Maria Valley, Los Flores is the first of its kind. There are 8 miles of hiking, equestrian and mountain biking trails. The park is home to a variety of flora and fauna, including jackrabbits, foxes, wild pigs and the occasional bobcat. Group tours and guided nature walks are available.
Ganna Walska Lotusland
Cold Springs Road, near the intersection of Sycamore Canyon Road
Montecito, CA
805-969-9990
www.lotusland.org
The historic estate of Polish opera singer Madame Ganna Walska, Lotusland is an impressive collection of rare and exotic plants. Walska dedicated more than 40 years to building her dream garden, which now boasts more than 3,000 plants from around the world. Garden categories include aloe, Australian, blue, bromeliads, butterfly, cacti and euphorbias, cactus, cycad, fern, Japanese, orchards, parterre, succulent, theater, topiary, tropical, water, water stairs and cypress allee. Two-hour guided tours are available. Because Lotusland is a public garden operating in a private, residential neighborhood, advance reservations are required for all visits. Residents of Santa Barbara County may visit Lotusland free on 18 days each year.
The Santa Barbara Botanic Garden
1212 Mission Canyon Road
Santa Barbara, CA 93105
805-682-4726
www.sbbg.org
The Santa Barbara Botanic Garden is a 78-acre living museum. With thousands of plants on display and 5.5 miles of trails, there's plenty to take in. Visit the authentic Japanese Teahouse and Tea Garden, walk through redwood trails or check out the Mission Dam and Aqueduct. The garden is also a great place to experience beautiful views of the Santa Ynez Mountains and the Channel Islands. Guided tours are available.