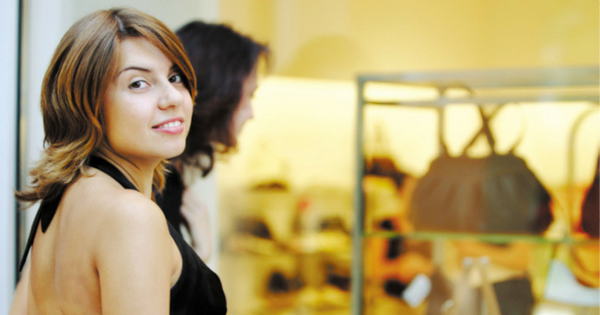 From malls and major department stores to unique boutiques and souvenir shops, there's something for every taste and budget.
Certified Farmers Markets
The Santa Maria Valley's abundant agriculture means that its certified farmers markets are close to the source. Farmers markets take place in downtown Santa Barbara at Santa Barbara and Cota streets, in Goleta at the Camino Real Center, in Solvang at Copenhagen Drive and First Street, and in Montecito on Montecito Coast Village Road. Hours vary based on season. Visit www.sbfarmersmarket.org for times, locations and more information.
Downtown Santa Barbara
The Historic Arts District of Santa Barbara offers fine dining, major retailers and intriguing specialty shops. Meander through outdoor paseos, landscaped plazas and along brick-lined sidewalks as you make your way from shop to shop. There are hundreds of shopping and dining options, with free, convenient public parking.
La Arcada
1114 State St.
Santa Barbara, CA 93101
805-966-6634
www.laarcadasantabarbara.com
Constructed in the Roaring '20s by famed architect Myron Hunt, La Arcada offers a unique shopping experieance. Dine in some of the area's top restaurants, and stroll through art galleries and retail boutiques amongst tile-lined walkways, fountains and sculptures.
Solvang
www.solvangusa.com/things-to-do/shopping
There are more than 150 one-of-a-kind shops in this pedestrian-friendly village known as the "Danish Capital of America." Boutiques offer antiques and collectibles, Danish imports, arts and crafts, furnishings, gourmet gifts and toys.