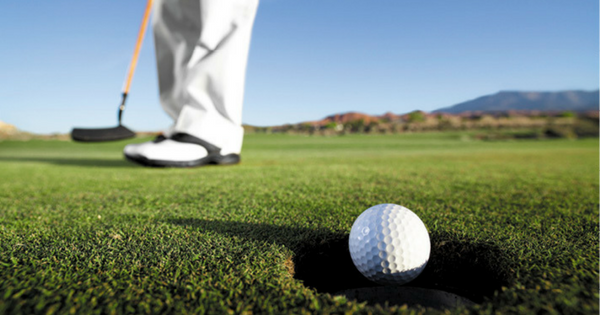 Whether you're a spectator or star participant, there is a bundle of recreational opportunities for any sports lover in Santa Barbara County.
Butterfly Beach
Montecito
Consistently ranked as a favorite among both locals and visitors, Butterfly Beach is one of only a few that face west (instead of south) affording spectacular sunsets as well as incredible views. Its location in the midst of an exclusive neighborhood makes for interesting people-watching. To act like a local, keep your cool if you spot resident celebrities like Oprah or Ellen DeGeneres strolling the sand. Be prepared: There are no public facilities. Butterfly Beach is across from the Four Seasons Resort The Biltmore Santa Barbara (1260 Channel Drive).
East Beach
East Cabrillo Boulevard and Milpas Street
Santa Barbara
East Beach features palm-shaded lawns that border a long, sandy beach and a central location. Facilities include a beach house, snack bar, volleyball courts, a children's play area and a bike/rollerblading path.
Figueroa Mountain
Figueroa Mountain Road 805-925-9538
Enjoy panoramic views of the San Rafael wilderness and the Santa Ynez Valley. Dramatic wildflower displays in springtime include California poppies, purple shooting stars, chocolate lilies and scarlet Indian paintbrushes. There are also picnic areas, family campgrounds, catch-and-release fishing in Davy Brown and Manzana creeks, and hiking and riding trails. The mountain's recreation area lies 30 minutes north of Los Olivos and can be reached by Figueroa Mountain Road or Happy Canyon Road.
Guadalupe-Nipomo Dunes Complex
1065 Guadalupe St.
Guadalupe, CA 93434
805-343-2455
www.dunescenter.org
The Guadalupe-Nipomo Dunes are among the largest intact coastal dune ecosystems on Earth. Enjoy hiking, biking, whale watching, guided walks and special events. The complex boasts the highest beach dunes in the Western U.S., with some dunes as tall as 500 feet.
Marshallia Ranch Golf Course
Off Highway 1 between Lompoc and Santa Maria 805-606-6262
www.30fss.com/golf
With spectacular views from Vandenberg Air Force Base, this 18-hole, par-72 course is among the top golf courses in the military. It has hosted Air Force and professional golf events. Ocean winds and frequent patches of ice plant make this course challenging.
OstrichLand USA
610 E. Highway 246
Solvang, CA 93463
805-686-9696
www.ostrichlandusa.com
Get up close and personal with ostriches and emus — feeding them is unique treat and fun for the whole family. You can also pick up fresh eggs, frozen meat, jerky, feather dusters and other ostrich/emu-related products from the gift shop.
Santa Barbara Bicycle Coalition
506 E. Haley St.
Santa Barbara, CA 93103
805-845-8955
www.sbbike.org
A countywide bicycling advocacy organization, the Santa Barbara Bicycle Coalition has crafted do-it-yourself bike rides for your enjoyment. Visit the website to take advantage of local knowledge for information such as distances, viewpoints and maps.
Santa Barbara Golf Club
3500 McCaw Ave.
Santa Barbara, CA 93105
805-687-7087
www.playsantabarbara.com
Open from dawn to dusk, daily
This public course offers affordable golf for everyone at its 18-hole regulation par-70 golf course with sweeping views of the Santa Ynez foothills and the Pacific Ocean.
Santa Barbara Zoo
500 Ninos Drive
Santa Barbara, CA 93103
805-962-5339
www.sbzoo.org
Come see giraffes, elephants, California condors, penguins and more. The 30-acre Santa Barbara Zoo is home to more than 400 animals and also hosts special events such as the Thanksgiving Day Pumpkin Smash, where elephants, gorillas and other zoo animals get a chance to play with pumpkins. Or maybe you'd like to see the animals romp in snow during the Snow Leopard Festival? More than 80 tons of snow is brought in, not just for the animals but also for sledding runs!