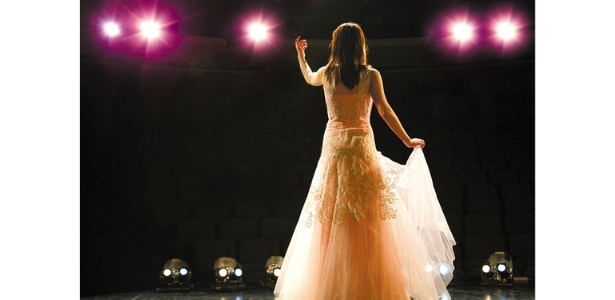 Santa Barbara residents can pick from a wealth of artistic endeavors, from stage plays to fine arts and more.
Ann Foxworthy Gallery at Allan Hancock College
800 S. College Drive
Santa Maria, CA 93454
805-922-6966, ext. 3252
www.hancockcollege.edu/gallery
The Ann Foxworthy Gallery features monthly exhibits by local and national artists. The gallery also hosts shows by the college's fine arts faculty and students.
Lobero Theatre
33 E. Canon Perdido St.
Santa Barbara, CA 93101 805-966-4946
Founded in 1873, the Lobero is California's oldest continuously operating theater. It is the home stage of many major performing arts groups in Santa Barbara, including the ballet, opera, chamber orchestra, youth symphony and more.
Lompoc Murals
Follow the Old Town Lompoc Heritage Walk and see some of the famed Lompoc Murals. There are close to 30 major commissioned murals, with dozens of smaller murals within the community that depict Lompoc's history. For a map of mural locations, visit the Lompoc Mural Society's website at www.lompocmurals.com.
Opera Santa Barbara
1330 State St., Suite 209
Santa Barbara, CA 93101 805-898-3890
Opera Santa Barbara has presented nearly 50 operas since it opened in 1994. Featuring the highest caliber of opera, productions have included "Macbeth," "Carmen" and "Tosca." The opera has also provided thousands of hours of educational programs to the community, establishing a solid base of opera lovers in Santa Barbara County.
Pacific Conservatory of the Performing Arts
800 S. College Drive
Santa Maria, CA 93454 805-928-7731
Celebrating 50 years, the PCPA is the only resident professional theater company on the Central Coast. It is also the only training program of its kind offered at a community college. Alumni include Robin Williams, Kathy Bates and Zac Efron. Year-round productions include classic and contemporary plays, comedies and musicals.
Santa Barbara Bowl
1122 N. Milpas St.
Santa Barbara, CA 93103 805-962-7411
The Santa Barbara Bowl hosts some of the biggest names in concert touring. The historic venue underwent nearly $40 million in renovations that were completed in 2014.
Santa Barbara Symphony
1330 State St., Suite 102
Santa Barbara, CA 93101 805-898-9386
The Santa Barbara Symphony serves more than 25,000 people each year with brilliant concerts and engaging educational programs. Founded in 1953, the orchestra performs in the elegantly restored Granada Theater at 1214 State St.