Employment & Economy In Montgomery County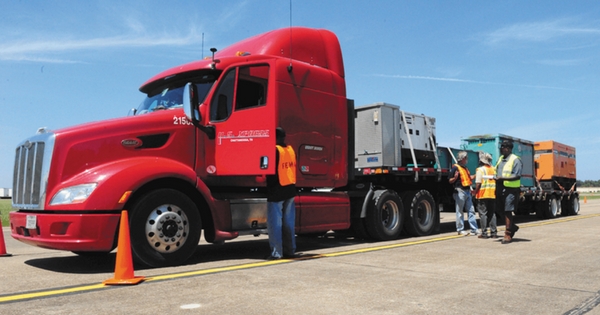 A region of economic diversity, Montgomery County is home to state and regional governments, Maxwell Air Force Base and Gunter Annex, universities, an extensive service industry, high-tech manufacturing, wholesale and retail trade, tourism and an industrial base that includes Hyundai Motor Manufacturing Alabama — Hyundai's first manufacturing plant in the United States. Due to its location along the Alabama River and extensive rail connections, Montgomery is a regional distribution hub for a wide range of industries, serving as a wholesaling and distribution gateway to the Southeast as well as the 22-county central Alabama area.
Montgomery is the capital of Alabama and the second-largest city in the state. The metropolitan area, composed of Autauga, Elmore, Lowndes and Montgomery counties, has a population of approximately 374,000. Montgomery County has more than 226,000 residents, including more than 17,000 veterans, according to the U.S. Census. The unemployment rate for the Montgomery area was 4.8 percent in June 2018, according to the Bureau of Labor Statistics.
The median age in Montgomery County is 36 years. Median household income was $45,358 in 2016, according to the U.S. Census Bureau. Alabama has a state income tax with a sliding scale up to 5 percent. Sales taxes in the city of Montgomery are 10 percent.
The county has a relatively well-educated population compared with the state overall. Of those over the age of 25, nearly 86 percent have a high school diploma or higher and approximately 32 percent have a bachelor's degree or higher — both figures above the state average.
Leading industries include agricultural support; finance and insurance; health care; manufacturing, warehouses and distribution; professional, scientific and technical fields; tourism; transportation; and retail trade. The largest employer in the region is the Maxwell-Gunter complex, followed by the state of Alabama, Montgomery Public Schools and Baptist Health.
The professional economic development team of the Montgomery Area Chamber of Commerce assists new and expanding businesses by offering information and resources for site selection, taxes and financing, workforce training and incentives. For more information, visit www.choosemontgomery.com.
Cyber Connection
The Montgomery Internet Exchange, also known as MGMix, is the state's first and only internet exchange. Established in 2016, the open exchange is a collaboration between Montgomery County, the City of Montgomery, research universities, Maxwell-Gunter Air Force Base and the Air Force Cyber College. The service is one of the busiest exchanges in the Southeast in terms of data volume and offers area businesses, schools and others fast internet speeds, cutting-edge security and enhanced connectivity.
MGMix plays an important role in expanding industry in the River Region and cultivating growth in the burgeoning tech sector, while improving the quality of life for area residents.
Manufacturing and Distribution
More than 400 manufacturing, warehouse and distribution companies in the Montgomery Metro Area employ more than 26,500 people. The area is home to Hyundai Motor Company's first North American production facility, Hyundai Motor Manufacturing Alabama. The facility, which produces the brand's Sonata and Elantra models, was named the most efficient and productive original equipment manufacturer in North America.
The county is also home to DAS North America, which opened its first North American manufacturing facility in Montgomery. The automotive seat component supplier manufactures enough seat components to equip a million cars each year.
Other manufacturing companies in the area include Rheem and SABIC. Rheem, a leader in the heating, cooling and water heating industry, develops, designs and manufactures water heater products in Montgomery. SABIC's 6,300-acre site features a facility that produces Lexan resin. This powder is transformed into plastic pellets for use in the automotive, construction and electronics industries. The facility makes 2 million to 3 million pounds of pellets every day.
Maxwell Air Force Base and Gunter Annex
The more than 12,500 people who work at Maxwell Air Force Base and Gunter Annex — including active-duty, reserve, civilian and contractor personnel — make the installation the largest employer in Montgomery County. Maxwell Air Force Base and Gunter Annex are estimated to have an economic impact of $2.6 billion annually across a three-county region, according to Maxwell Air Force Base.
Air University, based at Maxwell Air Force Base and Gunter Annex, is a key component of the Air Education and Training Command and is the Air Force's center for professional military education. Air University's primary operating locations are concentrated on three main installations. Most programs are at Maxwell, some are across town at Maxwell's Gunter Annex and one is located at Wright-Patterson Air Force Base in Ohio.
Resources

EMPLOYMENT RESOURCES
National Resources
At the national level, websites such as www.linkedin.com, www.monster.com, www.careerbuilder.com and www.indeed.com have extensive search capabilities as well as resume tips, forum support and professional networking options.
The National Military Spouse Network, a networking, mentoring and professional development organization, has a wealth of career information at its website, www.nationalmilitaryspousenetwork.org. The group aims to help military spouses build a meaningful, sustained career path and offers a library of articles that touch on topics like entrepreneurship, resume tips, self-promotion and more as well as a membership-only discussion forum. The organization also features companies that are military spouse-owned or military spouse-friendly on its Homefront Business Listings page.
Local Resources
State of Alabama
Employment opportunities with the state of Alabama are posted online. Search by class, option or job title, then apply online.
Alabama JobLink Montgomery Career Center
1060 E. South Blvd.
Montgomery, AL 36116
334-286-1746
www.joblink.alabama.gov
Alabama JobLink is a free source for posting and finding jobs in Alabama. The website provides resources for job seekers and veterans, including information on career planning, training providers and job fairs.
JobLink serves Alabama with local career centers, among them the Montgomery Career Center for Montgomery, Elmore, Autauga and Macon counties. The center offers career counseling, resume assistance, direct job placement, classroom and on-the-job training, and information about local and national job markets and unemployment compensation.
Montgomery City-County Personnel Department
27 Madison Ave.
Montgomery, AL 36104
334-625-2675
www.montgomeryal.gov/city-government/departments/personnel
The Montgomery City-County Personnel Department recruits and screens applicants for employment with the city and county as well as the Montgomery Regional Airport. To see current job openings, visit https://jobapscloud.com/mgm. All job applications must be submitted via the Online Employment Center.
City of Millbrook
3160 Main St.
Millbrook, AL 36054
334-285-6428
www.cityofmillbrook.org/employment
Find job listings for Millbrook at the city's employment website.
City of Prattville
101 W. Main St.
Prattville, AL 36067
334-595-0700
www.prattvilleal.gov/departments/human-resources.html
View current job openings and promotional and in-house jobs at the city's human resources website.
City of Wetumpka
212 S. Main St.
Wetumpka, AL 36092
334-567-5147
www.cityofwetumpka.com
The City of Wetumpka will accept applications for employment for clerical, administrative, labor and law enforcement positions on an on-going basis. Click on "Job Openings" on the city's homepage to access its application. When a position becomes open, applications that have been submitted for consideration will be reviewed, with the top three qualified individuals interviewed.
EMPLOYMENT AGENCIES
An employment agency can offer posts ranging from high-level administration to warehouse work. Many employers use agencies as their human resources department. Agencies advertise, interview, test and manage payroll. A temp-to-perm arrangement allows the employer and prospective employee to evaluate each other before committing to permanent employment.
Municipal and regional chambers of commerce include local employment agencies in their member lists, along with contact information. See Page 18 for a list of chambers of commerce in Montgomery County.
JOB-SEEKER TIPS
Always keep your resume up-to-date and have several versions that target specific industries and highlight your skills that fit their job descriptions.
Compile several reference lists with a good variety of people and former business associates. Be sure to first ask each if you can use them as references.
Compose a comprehensive, catchy and succinct cover letter of no more than a page (this is no place to ramble). It will introduce you and your desire to work for the company. Have a knowledgeable friend check it for errors; misspelled words and bad grammar hint at carelessness and indifference. Know what the company does, and highlight skills, work experience and education that apply to the position.
Maintain a positive, professional and broad-based presence on social media such as Facebook and LinkedIn; almost all employers search social media sites to vet job candidates, and your absence there will raise red flags. Also be aware that images and comments posted spur-of-the-moment can be searched out forever and come back to haunt you.
Be prepared for an interview at any time. When you submit your application, a supervisor may want to talk immediately, or the phone may ring with a call from a hiring director. Compose — and rehearse — your one-minute self-promotional speech on who you are, an achievement or two and your strengths. It's not vanity to make a good first impression. If a supervisor wants to know why she should hire you, be ready.
Always follow up with thank-you letters and calls. Even today, a letter, as well as the quick-response email, will separate you from a surprising number of the other applicants — to your advantage — and keep your name fresh in the interviewer's mind. Judicious calls display your continued interest. Writing out beforehand what you want to say helps. So does rehearsal.
Be aware that due to the usually huge numbers of applicants, most companies are able to follow up only with candidates in whom they are interested. Don't take it personally if you are not notified that you did not get the job.
Maxwell Air Force Base Civilian Opportunities

Federal Jobs
Visit www.usajobs.gov to search for Department of Defense jobs at Maxwell Air Force Base and Gunter Annex.
NAF Jobs
For information about service jobs including openings in lodging, dining and recreation areas, visit www.nafjobs.org.
Exchange Jobs
For base exchange jobs, visit the AAFES career page at https://publicaffairs-sme.com/applymyexchange.
Contractor Jobs
Search for Maxwell Air Force Base and Gunter Annex contractor positions with DXC Technology at http://jobs.dxc.technology.
Self-Employment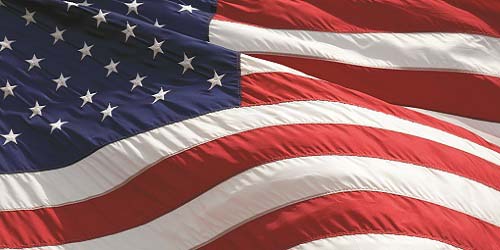 SELF-EMPLOYMENT
Alabama Small Business Development Center
The Alabama Small Business Development Center offers small business resources and workshops for those looking to start a business. Visit http://asbdc.org. Montgomery County's Small Business Development Center is at Alabama State University at 915 S. Jackson St., Montgomery. Call 334-229-4138 for more information.
Small Business Resources
Learn the steps to start and grow a small business at USA.gov's Small Business website. The platform features hand-picked government websites helpful to small business owners. Learn about business taxes and incentives, financing a business, importing and exporting, federal government contracting, state business resources and more. The website also provides information on a wide range of programs and services to help veterans, women, minorities and the economically disadvantaged start or grow a business.