At Maxwell Air Force Base & Gunter Annex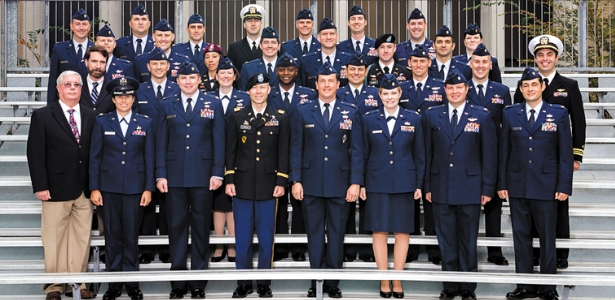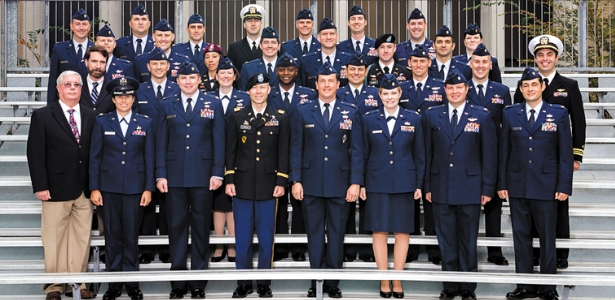 Within Montgomery, the Alabama state capital, and Alabama's historic River Region, Maxwell Air Force Base and Gunter Annex lie. Montgomery's tri-county area is rich in history and combines a small-town atmosphere with big-city features. Montgomery is centrally located just over 80 miles south of Birmingham, the state's largest city, and 162 miles from Atlanta.
With a population of more than 12,500 active-duty, reserve, civilian and contractor personnel, the Maxwell-Gunter community has a significant economic and cultural impact on the River Region.
Maxwell Air Force Base and Gunter Annex encompass more than 4,100 acres with nearly 50 miles of road.
With its roots in Montgomery, Alabama, Maxwell Air Force Base's history dates to the Wright brothers' flying school of 1910. As the headquarters of Air University, a major component of the Air Education and Training Command, Maxwell Air Force Base is the U.S. Air Force's center for Joint Professional Military Education. The host wing for Maxwell Air Force Base is the 42nd Air Base Wing. The 42nd Air Base Wing, along with its mission partners, provides the foundation for success for Air University, the intellectual and leadership center of the Air Force; the 908th Airlift Wing; Air Force Space Command units; and more than 40 other tenant units.
Gunter Annex is a separate installation under the 42nd Air Base Wing. Originally known as Gunter Field, it later became known as Gunter Air Force Station when its runways were closed and its operational flying activity was eliminated. As a hedge against future Base Realignment and Closure action, Gunter was consolidated under Maxwell Air Force Base. You may hear the combined installation referred to as Maxwell-Gunter.
Maxwell Air Force Base and Gunter Annex have a military economic impact of $2.6 billion annually and interact with local officials across a three-county, 12-city region.
History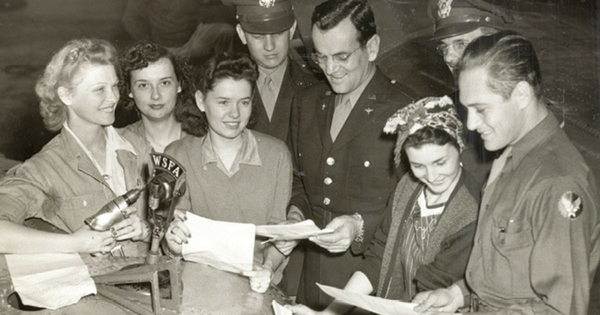 Orville and Wilbur Wright made the first sustained controlled powered airplane flight Dec. 17, 1903, at Kitty Hawk, North Carolina. Seven years after their historic endeavor, Wilbur Wright visited Southern cities for a place to open a temporary civilian flying school. Wilbur Wright eventually visited Montgomery, Alabama, where he met with a group of businessmen. In exchange for establishing a flying school in the Montgomery area, these businessmen offered Wright an old cotton plantation owned by Frank D. Kohn. In 1910, Wilbur Wright opened one of the world's earliest flying schools at the site that would later become Maxwell Air Force Base. The school lasted only a few months — training a handful of pilots — before this brief but significant chapter in aviation history came to an end; flying activities in Montgomery ceased for nearly eight years.
During World War I, the Army established aviation repair depots to ensure the flying fields were stocked with enough planes and engines for uninterrupted training. In April 1918, local business leaders leased 302 acres of land and a portion of the Kohn plantation to the U.S. government for use as an aviation repair depot where military planes were maintained and overhauled. Known as Wright Field, this was the same site used by the Wrights in 1910.
On Nov. 8, 1922, the War Department redesignated the depot as Maxwell Field in honor of 2nd Lt. William C. Maxwell. Maxwell died Aug. 12, 1920, in the Philippines when his DH-4 aircraft struck a flagpole after he had swerved to avoid striking a group of children at play.
Construction began in 1918 when the James Alexander Construction Co. of Memphis, Tennessee, started to erect 52 temporary wooden buildings and lay down 3 miles of roads. Repair activity at the depot was sharply curtailed at the end of World War I, and the government purchased the depot site in 1920.
The 22nd Squadron (later Observation) moved to Montgomery in 1921. It was the first major operational unit stationed at the field and carried out the depot's first official flying mission. The squadron dominated flying activities at Maxwell Field for the next 10 years.
This was the first time that food and supplies had been airdropped by U.S. military forces during a major civilian emergency.
In 1928, the War Department announced that the Air Corps Tactical School would move from Langley Field to Maxwell, where the weather was more conducive to aerial demonstrations. Personnel strength at the field grew quickly from 210 in spring 1931 to nearly 2,000 by September. In 1940, Gen. Henry H. Arnold announced that the installation would be converted into a pilot training center. A few months later, the War Department created the Southeast Air Corps Training Center, based at Maxwell Field, to manage the growing number of flying schools in the eastern United States.
Three years later, on Aug. 23, 1943, the War Department redesignated the center as the Army Air Forces Eastern Flying Training Command. During the next five years, Maxwell was home to six schools that trained U.S. military aviators and their support teams for wartime service. These schools graduated more than 100,000 aviation cadets during World War II.
In 1941, a new phase in military aviation training began at Maxwell when the Air Corps Replacement Center opened at the field. The center provided candidates for pilot, bombardier and navigator training with classification and preflight instruction. In mid-1942, the center became a preflight school for pilots. As World War II progressed, and the number of required pilot trainees declined, preflight training was centralized in San Antonio, Texas. The preflight school at Maxwell Field closed in December 1944.
In 1943, the Army Air Forces opened a specialized four-engine pilot school. The first B-24 Liberator landed at Maxwell Field that month, and training began. In 1945, Maxwell saw B-29 transition training at peak production, with a class graduating every two and a half weeks. When the program ended in the fall, 728 B-29 crews had flown 46,550 hours and 112,809 sorties at Maxwell — all without a major accident.
Besides its flying training mission, Maxwell had been home of the Air Corps Tactical School since 1931, but that changed in the early part of World War II when the wartime need for officers proved too great to permit the continuation of academic pursuits. The school closed June 30, 1940. Later, to fill the void left by the school, the War Department established the Army Air Forces School of Applied Tactics at Orlando, Florida.
In June 1945, the school was redesignated as the Army Air Forces School. It continued to operate in Orlando until November 1945, when it moved to Maxwell Field and became a major command. Then, on March 12, 1946, it was redesignated as Air University. Throughout its history, the Air University has developed future leaders of the U.S. Air Force. It continues that tradition today as a major component of Air Education and Training Command. In early 2018, Maxwell Air Force Base celebrated its 100 years of history.
Organizations

42ND AIR BASE WING
As the host unit for Maxwell Air Force Base and Gunter Annex, the 42nd Air Base Wing's mission is crucial to national security. The wing ensures that airmen are ready to deploy in support of U.S. military operations worldwide and takes a proactive approach to promoting their professional and personal growth. The wing is also responsible for the safety and security of the base, which it accomplishes through force protection, maintaining and modernizing facilities and infrastructure, and seeking efficient new ways of conducting operations.
908TH AIRLIFT WING
The 908th Airlift Wing is Alabama's only Air Force Reserve unit. The wing contributes to national defense by delivering airlift and related services through the dedicated efforts of more than 1,200 reservists and eight C-130 Hercules aircraft. Unit reservists fly about 1 million miles annually, engaging in training operations and supporting real-world missions.
AIR UNIVERSITY
Air University, established in 1946, continues the proud tradition of educating tomorrow's planners and leaders in air and space power for all branches of the U.S. armed forces, federal government civilians and international organizations. Today, Air University's reach spans not only the globe but the careers of every Air Force member.
Air Force Research Institute
The Air Force Research Institute conducts independent research, outreach and engagement to enhance national security and assure the effectiveness of the U.S. Air Force. The institute produces the Strategic Studies Quarterly, an Air Force-sponsored strategic forum for military, government and academic professionals, and the Air & Space Power Journal, the professional journal of the Air Force. Researchers conduct independent studies of importance to Air Force leaders.
Carl A. Spaatz Center for Officer Education
Established on April 29, 2008, and named in honor of the first chief of staff of the U.S. Air Force, each school within the Carl A. Spaatz Center for Officer Education prepares officers in the full spectrum of officer professional military education. The center is responsible for directing, integrating, synchronizing and supporting a continuum of officer professional military education, research and outreach that produces leaders who effectively articulate, advocate and employ air, space and cyberspace power in a joint and multinational environment.
The center is composed of several schools and organizations, including the Air Command and Staff College, the Air War College, the International Officer School and the Squadron Officer College.
Curtis E. LeMay Center for Doctrine Development and Education
The Curtis E. LeMay Center is named in honor of the fifth chief of staff of the Air Force. The center is where Air Force doctrine is developed, advocated in exercises and wargames, represented in Joint and Multinational doctrine and deployed to Airmen through a multifaceted outreach program. Its aims to create and sustain an Air Force doctrine culture that best serves our nation.
Ira C. Eaker Center for Professional Development
Named in honor of Gen. Ira C. Eaker to recognize his significant contributions to the Air Force and the continuing professional development of its members, the center supports the U.S. Air Force mission by providing world-class, multidiscipline technical training and professional continuing education to U.S. Air Force, international and other DOD personnel. The center is composed of four schools: the Commanders' Professional Development School, the Defense Financial Management and Comptroller School, the Air Force Personnel Professional Development School and the U.S. Air Force Chaplain Corps College.
Jeanne M. Holm Center for Officer Accessions and Citizen Development
The Jeanne M. Holm Center, named in honor of the first woman in the Air Force to be appointed to the grade of brigadier general, manages and provides coordinated leadership and policy direction for the Air Force's officer recruiting, training and commissioning programs at the Officer Training School and at Air Force ROTC detachments. About 80 percent of the officers who enter the Air Force each year come through one of these two programs. The center's staff manages and develops curricula to train Air Force officers and directs the Air Force's high school citizenship training program and Air Force Junior ROTC.
Muir S. Fairchild Research Information Center
The Muir S. Fairchild Research Information Center, founded in 1946, is the premier research facility in the DOD. The center was named after the founder and first commander of Air University, Gen. Muir S. Fairchild. It houses collections that are especially strong in the fields of warfighting, aeronautics, Air Force and DOD operations, military sciences, international relations, education, leadership and management.
School of Advanced Air and Space Studies
The School of Advanced Air and Space Studies is the U.S. Air Force graduate school for airpower strategists. For 49 weeks, students encounter a rigorous curriculum and outstanding educational and research resources to produce future senior leaders who are expert in the employment of air, space and cyberspace forces. About 45 students from the Air Force and sister services, Air National Guard, Air Force Reserve and international partner nations graduate annually. Unique to the DOD, students have the opportunity to earn a Master of Philosophy in Military Strategy. The school is also home to the Air University Ph.D. in Military Strategy program, available to exceptionally qualified graduates.
Thomas N. Barnes Center for Enlisted Education
Named in honor of the fourth chief master sergeant of the Air Force, the Thomas N. Barnes Center discharges Air University's responsibility for the education of enlisted leaders throughout the Air Force. Since its inception in 2008, the center has been refining, adapting and deploying professional military education curricula for enlisted education in the Air Force.
TENANT ORGANIZATIONS
Air Force Life Cycle Management Center
The Air Force Life Cycle Management Center is responsible for the life-cycle management of the Air Force's information technology systems.
Defense Information Systems Agency
The Defense Information Systems Agency is a combat support agency of the DOD. It supports the joint warfighter, national leaders and other mission partners by providing, operating and assuring command and control, information-sharing capabilities and a globally accessible enterprise information infrastructure.
Air Force Center for Unconventional Weapons Studies
The Air Force Center for Unconventional Weapons Studies seeks to integrate education, research and critical thinking on unconventional weapons policies and operational practices.
Air Force Culture and Language Center
The Air Force Culture and Language Center improves the Air Force's cross-cultural competence by creating and executing language, region and culture learning programs for airmen.
Air Force Historical Research Agency
The Air Force Historical Research Agency is the repository of Air Force historical documents. The agency has more than 70 million pages devoted to Air Force history, including the world's largest organized collection of U.S. military aviation documents.
Air Force Judge Advocate General's School
The Judge Advocate General's School provides the highest quality education and training to judge advocates, civilian attorneys and paralegals to meet Air Force and Department of Defense requirements.
Air Force Negotiation Center of Excellence
The Negotiation Center of Excellence provides education relating to adaptive conflict management, negotiation and mediation skills.
Air Force Center for Strategic Leadership Communication
The Public Affairs Center of Excellence provides public affairs-related education and training for officer and enlisted military personnel. The center teaches joint leaders how to craft and deliver effective messages in a global information environment.
Arrival

See the Getting To & Around Montgomery County chapter on Page 20 for information about local airports, train service and public transportation.
SPONSORSHIP
Contact your sponsor and advise him of your estimated arrival time and flight information, if applicable, before your arrival at Maxwell Air Force Base.
Sponsorship is vital to the relocation process. Don't PCS without talking to your sponsor before departing for Maxwell Air Force Base. Your sponsor will answer any questions you have about the base and the local area, make lodging/dorm arrangements and meet you upon arrival. Your sponsor will be there to help you and your family settle into your new community.
If you have not been in touch with a sponsor and your departure is nearing, contact your gaining unit, or call the Airman & Family Readiness Center at 334-953-2353. If you need immediate assistance and your unit is not reachable, call the command post at 334-953-7474.
DRIVING DIRECTIONS
Cellphone use by the driver of a moving motor vehicle is prohibited on all Department of Defense installations unless the cellphone is used with a hands-free device.
Maxwell is in the northwest corner of Montgomery. Exits from Interstate 85 and Interstate 65 leading to the base are marked.
Driving from the East
If you are driving to Montgomery from the east, take Interstate 85 south; follow signs for and merge onto Day Street. This leads directly to the Day Street gate at Maxwell.
Driving from the North
Traveling from the north, take Interstate 65 South into Montgomery. Take the Day Street exit (Exit 171), which will lead to the front gate on the right.
Driving from the South
From the south, take Interstate 65 North to the Herron Street exit (Exit 172) and turn left at the third light onto Maxwell Boulevard. The gate will be on the right.
Driving to Gunter Annex
Gunter Annex is in the northeast corner of the city and can be reached from Interstate 65 South or North. Take the Northern Boulevard exit and then the Gunter exit to Congressman Dickenson Drive. Gunter Annex is on the left.
Driving from the Airport to Maxwell Air Force Base
If you are arriving from Montgomery Regional Airport take a right onto Highway 80 and follow the signs to Interstate 65 North. Take the Herron Street exit and turn left at the third light onto Maxwell Boulevard. The gate will be on the right.
Driving from the Airport to Gunter Annex
To get to Gunter from Montgomery Regional Airport, take Interstate 65 North, then the Northern Boulevard exit. Take the Gunter exit to Congressman Dickenson Drive. Gunter Annex is on the left.
CHECK-IN PROCEDURES
All incoming military members arriving during duty hours should report to their respective units or schools. If you arrive after hours, check in with lodging until your commander's support staff is available the next duty day. Directions can be obtained from security police on duty at the gates.
Inprocessing for Air University students is handled by the respective schools. Inprocessing for permanent party personnel reporting to both Maxwell and Gunter is conducted by the unit commander's support staff. Please bring all hand-carried documents given to you during your outprocessing briefing from your losing base (e.g., medical records, personnel records and finance records). Your commander's support staff will schedule your central inprocessing to complete Personnel Records screening, travel vouchers and military pay matters. Your commander's support staff will schedule your Right Start inprocessing during unit inprocessing.
TEMPORARY LODGING
University Inn
545 S. Morris Ave., Bldg. 1017
Gunter Annex
334-416-5501
www.lifeatthemax.us/university-inn
450 N. LeMay Plaza, Bldg. 682
Maxwell AFB
334-953-2055
www.lifeatthemax.us/maxwell-afb-university-inn
The University Inn offers temporary lodging. The lodging complex is one of the largest lodging operations in the world. Each room is equipped to meet Air Force standards. Select temporary lodging facility rooms are pet-friendly. Most of the property is dedicated to students attending Air University classes. If lodging is not available on base, obtain a nonavailability statement from University Inn, and a list of government-contracted hotels in the area will be provided.
Getting Settled

HEALTH CARE
42nd Medical Group
300 S. Twining St., Bldg. 760
Central Appointments
334-953-3368
www.airforcemedicine.af.mil/MTF/Maxwell
The 42nd Medical Group provides medical, dental and public health services for personnel assigned to Maxwell Air Force Base and their eligible beneficiaries. The group offers care in family medicine, internal medicine, mental health, dentistry, optometry, physical therapy and more.
For after-hours care, call 334-953-3368 for referral authorization. If there is a medical emergency, call 334-953-9911 or off-base 911.
Dental care is available to active-duty military only. Family members of active-duty personnel are encouraged to use the TRICARE Dental Program. Program information is available by visiting www.tricare.mil/CoveredServices/Dental/TDP.
TRICARE
TRICARE is the health care program for active-duty and retired service members, their families and survivors. TRICARE provides health plans, prescriptions, dental plans and other special health programs to its beneficiaries. TRICARE's mission is to enhance the Department of Defense and the nation's security by providing health support for the full range of military operations and sustaining the health of all those entrusted to their care.
TRICARE offers a range of health care plans. TRICARE Prime is the mandatory health care option for active-duty service members. Family members of active-duty service members, retired service members and their families may also use this option. If you use TRICARE Prime, you are assigned a primary care manager at a military or network provider who delivers most of your care. If you need care your PCM cannot provide, you are referred to a specialist. Active-duty service members and their families pay nothing out of pocket for this option; however, there is less freedom to choose your provider. On Jan. 1, 2018, TRICARE Standard and Extra were combined into a new plan, TRICARE Select. Select is a standardized fee-for-service plan available to family members of active-duty service members, retired service members and their families. After you enroll in TRICARE Select, you may schedule an appointment with any TRICARE-authorized provider. Referrals are not required, but you may need prior authorization from your regional contractor for some services. You will pay a copay or cost share based on the type of care and provider you see. Costs for Select vary, but you will pay an annual deductible as well as a percentage of covered services. Non-network providers may charge up to 15 percent more than the TRICARE allowable charge; you are responsible for these extra charges. TRICARE also offers plans for remote and overseas locations, reserve military members, young adults who are no longer covered under regular TRICARE coverage and other scenarios.
TRICARE coverage is completely portable, so it moves with you when you relocate. Follow these simple steps to ensure you have no break in coverage when you move:
Do not cancel your TRICARE Prime enrollment option before you move.
Update your personal information in DEERS immediately when you arrive at your new location.
Select a new primary care manager.
If you are already using TRICARE Select, moving is easy. When you arrive at your new location, update your personal information in DEERS. Then find TRICARE-authorized providers in your new area. Remember, you may have a new regional contractor and claims filing address.
TRICARE's online tools can help you find and compare plans that you are qualified to use. Beginning in 2019, however, TRICARE will allow you to switch between plans only if you have a "qualifying life event" such as the birth of a baby or a move. For a complete description of the types of coverage programs and regions, visit www.tricare.mil. For more information about recent changes to TRICARE, visit https://tricare.mil/changes.
HOUSING
Housing Management Office
400 E. Maxwell Blvd.
334-953-5718
www.housing.af.mil/units/maxwell
The Maxwell Air Force Base Housing Management Office is ready to support you in the transition to your new home and community. Use the resources provided to become familiar with the housing options and support services available to you. When you arrive at Maxwell Air Force Base, visit the HMO to receive invaluable information, counseling and guidance prior to entering into a written lease or rental/sales contract for housing.
Unaccompanied Housing
Gunter 334-416-1389
Maxwell 334-953-5492
Unaccompanied housing is provided for unaccompanied airmen in the ranks of E-1 to E-3 and E-4 with less than three years of service. Each airman is provided a private sleeping room, furnishings, bed linens and supplies required for comfortable living. The dormitories are within walking distance of all base facilities. Enlisted dormitory room assignments can be made in advance by your sponsor. During your orientation, an office representative will inform you of all Air Force and base-specific policies.
Unaccompanied airmen in the rank of E-4 with greater than three years of service and above will move into housing in the local community.
Maxwell Family Housing
400 E. Maxwell Blvd.
334–262–1630
www.maxwellfamilyhousing.com
At Maxwell Air Force Base, military family housing is privatized. In addition to your option to purchase and rent housing in the local community, you may choose to live in privatized housing by signing a tenant lease agreement with Hunt Military Communities, which owns the family housing and is responsible for maintaining, repairing, constructing and managing the community.
For comprehensive information about homes and amenities available in the Maxwell privatized housing community, visit the Maxwell Family Housing website.
MAIL
Post Office
550 E. Maxwell Blvd.
800-275-8777
PETS
Veterinary Clinic
151 S. Arnold St. 334-953-7357
The Maxwell Air Force Base Veterinary Treatment Facility is professionally staffed by Army Veterinary Corps personnel with the primary mission of providing complete veterinary care for all government-owned animals.
Its staff understand how important your pet is to you and with that in mind, the clinic also offers many types of routine care services for the pets of military families. For availability of services or to schedule an appointment, call the clinic. All pets living on base must be registered with the VTF upon arrival.
Due to limited manpower and resources, most veterinary emergency cases are best served through a full-service civilian veterinary hospital.
RELIGIOUS GUIDANCE
Maxwell Chapel Services
334-953-2109
The U.S. Air Force Chaplain Corps is dedicated to preserving your right to worship. It provides for a broad spectrum of worshipers. If you are seeking spiritual support for any denomination or faith group, it will do its best to assist you.
For a listing of chapel services, go to www.fb.com/maxwellchapel.
VEHICLE REGISTRATION
There is no longer a requirement to register your vehicles with Maxwell Air Force Base. All privately owned vehicles on base must be insured, and a current license plate is required. Alabama state traffic laws apply on base. See the Getting To & Around Montgomery County chapter on
Page 20 for more information. All vehicles entering or leaving base are subject to search.
Serving You

DINING
For hours of operation, menus and special event information, see the 42nd Force Support Squadron's website at www.lifeatthemax.us.
Gunter Annex
Aviation Inn
640 Williamson St., Bldg. 1065
334-416-1011
Maxwell AFB
The Maxwell Club
375 West Drive, Bldg. 144
334-953-7820
OTS Dining Facility
501 N. LeMay Plaza, Bldg. 1485
334-953-4723
Rickenbacker's Cafe
51 Chestnut St., Bldg. 680
334-953-7662
Riverfront Inn
5 Mitchell St.,Bldg. 668
334-953-5127
Two Putts Bar & Grill
1461 March St., Bldg. 1461
334-953-5885
FAMILY FOCUS
Airman & Family Readiness Center
55 S. Mitchell St., Bldg. 677
334-953-2353
www.lifeatthemax.us/airman-family-readiness
The Airman & Family Readiness Center serves as a one-stop information and referral center. The A&FRC offers proactive, preventative and remedial services that foster self-sufficiency and sustain military personnel and their families.
All services are free and can be used by active-duty military members from all services, Guard and Reserve members, retired military members and Department of Defense civilians.
Child Development Centers
Gunter CDC
405 Commuter Loop, Bldg. 895
334-416-3185
www.lifeatthemax.us/gunter-child-development-center
Maxwell CDC
302 Twinning St., Bldg. 22
334-953-6667
www.lifeatthemax.us/maxwell-child-development-center
The Maxwell and Gunter Child Development Centers offer care for children ages six weeks to five years old. The centers are nationally accredited and staffed by well-trained professionals. CDC programs aim to enhance social skills, encourage children to think and reason, promote language and literacy, build physical development and skills, and much more.
Family Child Care
The Family Child Care Program is care that is provided in the home (on or off base) by licensed professional providers for more than 10 hours per week. The Family Child Care program accepts children with chronic health problems. Children ages 2 weeks through 12 years of age of any active duty military member, contractor or DOD civilian employee may utilize the Family Child Care program. Call 334-953-6667 for more information.
School Age Centers
Gunter School Age Center
205 S. Turner Blvd., Bldg. 854
334-416-1427
www.lifeatthemax.us/gunter-school-age-center
Maxwell School Age Center
351 E. Maxwell Blvd., Bldg. 1
334-953-6292
www.lifeatthemax.us/school-age-center
Maxwell and Gunter School Age Center programs are for children ages 5 to 12. The centers provide activities including arts and crafts, carpentry, games, math, science, reading, songs, acting, outdoor recreation and more. Patrons are charged according to total family income. Current fees and registration materials are available at the centers.
Youth Programs
Gunter Youth Center
220 S. Turner Blvd., Bldg. 1
334-416-3436
www.lifeatthemax.us/gunter-youth-programs
Maxwell Youth Center
351 E. Maxwell Blvd., Bldg. 1
334-953-6292
www.lifeatthemax.us/maxwell-youth-programs
The Maxwell and Gunter youth centers offer activities for youth ages 5 to 18. Children younger than 9 may participate in open rec activities if accompanied by a parent or sibling age 16 or older.
The Maxwell Youth Center has a full-court gymnasium, video game television area, game room, study area and teen room.
FINANCIAL SERVICES
MAX Credit Union
Maxwell Air Force Base Branch
10 E. Selfridge St.
Montgomery, AL 36112
334-260-2600
Gunter Annex Branch
100 S. Turner Blvd.
Montgomery, AL 36114
334-260-2600
www.mymax.com
MAX Credit Union serves the Montgomery area with on-base branches at both Maxwell Air Force Base and Gunter Annex along with additional area branches and ATM locations.
LEGAL OFFICE
The Legal Office provides free legal assistance on personal civil legal matters to eligible beneficiaries, including active duty or retired military members and their dependents. Examples of personal civil legal matters include landlord-tenant law, domestic relations, financial responsibility, consumer law and other issues involving the Servicemembers Civil Relief Act (SCRA). Call 334-953-2786 for more information.
LIFE & LEISURE
Auto Hobby Shop
20 Kelly St., Bldg. 1067
334-953-6840
www.lifeatthemax.us/auto-hobby-shop
The Maxwell Auto Hobby Shop offers a facility with heavy-duty equipment for customers who like to do their own car maintenance or repairs.
Aviation Cadet Pool
Ash Street, Bldg. 89
334-953-5956
www.lifeatthemax.us/aviation-cadet-pool
The Aviation Cadet Pool is closed due to mechanical issues, but the children's splash pad is open.
Bowling
Gunter Lanes
75 Butler Ave., Bldg. 816
334-416-3186
www.lifeatthemax.us/gunter-lanes
Maxwell Bowling Center
45 E. Selfridge St., Bldg. 45
334-953-5049
www.lifeatthemax.us/maxwell-bowling-center
Strike up some family fun at the Maxwell Bowling Center or Gunter Lanes. Shoe rental, bowling leagues and a snack bar are also available.
Cypress Tree Golf Course
1461 March St., Bldg. 1461
334-953-2209
www.lifeatthemax.us/cypress-tree-golf-club
Cypress Tree is an 18-hole facility that includes a chipping green, a lighted driving range and two putting greens as well as a clubhouse with restaurant, lounge, snack bar, club storage, cart, club and locker rental and a pro shop.
Dog Park
Adjacent to Hopper Lodge and the Maxwell Famcamp
334-953-2209
www.lifeatthemax.us/maxwell-dog-park
The Maxwell Dog Park offers an entrance with a double gate, doggie bag dispensers, jungle gyms and picnic tables.
Hopper Lodge
1110 March St., Bldg. 1461
334-953-5161
www.lifeatthemax.us/hoppers-lodge
Hopper Lodge, a chalet-style facility that seats over 150 people and is used for various activities. You may reserve Hopper Lodge through the Outdoor Recreation for both official and private functions.
Information, Tickets & Tours
Gunter Annex
75 Butler Ave., Bldg. 816
334-416-3302
www.lifeatthemax.us/gunter-information-tickets-tours
Maxwell AFB
206 W. Selfridge St., Bldg. 851
334-953-6351
www.lifeatthemax.us/maxwell-information-tickets-tours
The Information, Tickets and Tours office sells discounted prices on tickets to some of the best travel and leisure attractions in the southeast. ITT travel consultants offer monthly travel deals to places like the Georgia Aquarium and casino trips to Biloxi, Mississippi. The Maxwell office shares the same location with the Outdoor Recreation Center; the Gunter office is located at the front desk of Gunter Lanes.
Outdoor Recreation Center
206 W. Selfridge St., Bldg. 851
334-953-6144
www.lifeatthemax.us/maxwell-outdoor-recreation
Maxwell and Gunter's Outdoor Recreation program offers year-round outdoor fun and adventure and equipment rentals. Facilities include the Outdoor Recreation Center in Building 851 on Maxwell, the Aviation Cadet Pool, Lake Martin, Mid-bay Shores, the Maxwell famcamp, Maxwell and Gunter RV Storage Lots, and the Vehicle Resale Lot. Equipment Rentals include grills, camping gear, lawn and garden, party, inflatables, a dunk tank and sports equipment as well as selling fishing permits.
LODGING
Maxwell FamCamp
March Street, Bldg. 1161
334-953-5161
www.lifeatthemax.us/maxwell-famcamp
The FamCamp offers camping sites for short- and long-term use overlooking the Maxwell Base Lakes. The facility has RV sites with electricity, water and sewage hook-ups, local and satellite TV channels, an area for tent camping, a full bath house and a laundry facility. It also offers boats rental available to enjoy on or off base.
Lake Martin Recreation Area
350 Air Force Road
Dadeville, AL 36853
256-825-6251
Reservations 334-953-3509
www.lifeatthemax.us/lake-martin
Located on beautiful Lake Martin Reservoir just one hour from Montgomery, the Maxwell-Gunter Recreation Area is excellent for any outdoor recreation from fishing to hiking. Open year-round.
Mid-Bay Shores
801 White Point Road
Niceville, FL 32578
850-897-2411
www.lifeatthemax.us/mid-bay-shores
Mid-Bay Shores is a gated Air Force recreational area with 25 furnished cabins and 26 full hook-up RV spots that can be used by military affiliated personnel. Mid-Bay boasts beautiful white sandy shores on the Choctawhatchee Bay with easy access to Destin, Florida.
SHOPPING
Commissary
Maxwell
335 S. Kelly St.
334-953-7175
Gunter
115 N. Turner Blvd., Bldg. 805
334-416-7920
Save your hard-earned dollars when shopping for groceries at the Maxwell and Gunter commissaries. In-store services and specialties include plants, a bakery, custom photo cakes, a deli, fresh sandwiches, rotisserie chicken and sushi.
Exchange
The Maxwell Air Force Base Exchange wants to be your first choice for shopping. It offers a price-match program that guarantees the lowest prices. Hours of operation for services outside the Main Exchange vary so call or visit the website for information.
Maxwell Main Exchange
355 S. Kelly St., Bldg. 1090
334-834-5946
Food Court
Charleys Grilled Subs, Popeyes Chicken, Smoothies-N-Things, Taco Bell
334-263-6044
Services
Barbershop 334-262-3309
Exchange Mobile Center 334-262-3480
GNC 334-265-1133
Optical Shop 334-265-7471
Specialty Shop no phone
Stylique Salon 334-263-3010
Turkish Bazaar no phone

Express/Burger King/Firestone
Maxwell: Bldg. 1114
Burger King 334-265-3913
Express 334-265-7773
Firestone Auto Care 334-240-0051
Mall with MCSS/Class VI/Alterations
Maxwell: Bldg. 851
Alterations 334-264-1124
Class Six 334-265-7472
Military Clothing Store 334-263-1884
OTS Troop Store/Military Clothing Store/Alterations/Dominos
Maxwell: Bldg. 1420
Military Clothing Store 334-265-2986
Alterations 334-293-6083
Dominos 334-240-9606
Troop Store 334-265-2429
Gunter AFB Mini-Mall & Services
Gunter: Bldg. 814
Alterations 334-271-0361
Barbershop 334-409-0476
Dirt Road Diner 334-303-3822
Mini-Mall 334-279-9777
Stylique Salon 334-272-6785
The Cleaners 334-395-0077