Getting To & Around Tampa, St. Petersburg and Clearwater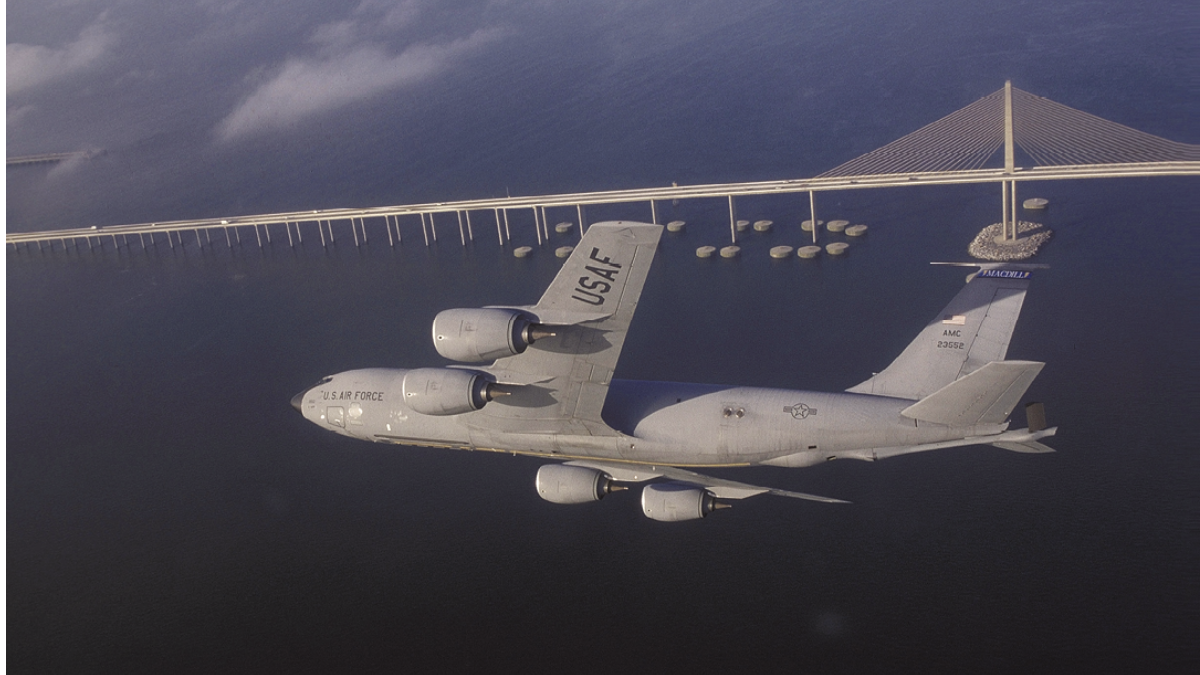 Hillsborough and Pinellas counties lie midway down the west coast of Florida, a region that boasts a growing a population of millions. This bustling area is popular with visitors and residents alike with its abundant sunshine, attractions, public gardens and miles of white sand beaches. With all that activity and a rebounding economy, there are times when things can get a little crowded. But the region offers plenty of transportation solutions to help commuters, tourists and residents get where they need to go, including major interstates, U.S. highways and an international airport. Additionally, the area has a regional transit authority for commuters, and street cars and trolleys for more leisurely travel. Whether you're going by car, bus, plane or train, there's an easy way to get you from A to B.
AIRPORTS
The Hillsborough County Aviation Authority manages four airports within the greater Tampa Bay Area: Tampa International Airport, Peter O. Knight Airport, Plant City Airport and Tampa Executive Airport.
Sarasota Bradenton International Airport
6000 Airport Circle
Sarasota, FL 34243 941-359-2770
www.srq-airport.com
Nearly 55 miles south of Tampa and 5 miles from downtown Sarasota, this airport has two levels: the lower contains baggage claim and ticketing, and the upper the departure gates. Major airlines arrive and depart from 13 gates, including JetBlue, American, Delta, United, Air Canada and Elite. On-site rental car agencies, taxi, limo and shuttle services, and public transit offer ample ground transportation.
St. Pete-Clearwater International Airport
4700 Terminal Blvd.
Clearwater, FL 33762 727-453-7800
www.fly2pie.com
The Pinellas County airport provides direct service throughout the United States, Canada and the Caribbean as well as charter services. The airport's main airline is Allegiant Air; it is also served by Sun Country and Sunwing Airlines. The airport is also home to Coast Guard Air Station Clearwater, the largest and busiest Coast Guard air station in the United States.
Tampa International Airport
4160 George J. Bean Parkway
Tampa, FL 33607 813-870-8700
www.tampaairport.com
Tampa International is the area's largest and primary commercial airport. It lies 5 miles west of downtown Tampa and is easily accessed via Interstate 275. Four airside terminals with 62 gates serve most of the major airlines including American Airlines, Air Canada, British Airways, Delta Air Lines, JetBlue, Southwest Airlines, Spirit Airlines, United Airlines, Lufthansa and US Airways.
Ground transportation is readily available, with on-site rental car agencies across the walkways in both the red and blue baggage claim areas. Courtesy transport to off-site rental agencies is available from the commercial ground transportation quadrants in the four corners of the baggage claim level.
Cab service, shared passenger vans and airport limos are also available from the commercial ground transportation quadrants. Yellow Cab and United Cab serve the airport, and both companies charge similar fares. Bus and public transportation are also available. Find Hillsborough Area Regional Transit (HART) route maps and schedules at the east end of the red baggage claim curbside by belt No. 15.
PUBLIC TRANSPORTATION
Amtrak
www.amtrak.com
Clearwater-St. Petersburg Station
5251 110th Ave. N
Pinellas Park Square, Suite 101
Clearwater, FL 33760 800-872-7245
Tampa Union Station
601 N. Nebraska Ave.
Tampa, FL 33602 800-872-7245
Tampa's home to Amtrak opened in 1912 to combine passenger service for the Atlantic Coast Line, the Seaboard Air Line and the Tampa & Gulf Coast Railroad. It was added to the U.S. National Register of Historic Places in 1974. Through grants and loans, Tampa Union Station Preservation and Redevelopment Inc. and CSX restored and reopened the station in 1998. Visit the Amtrak website for the latest train schedule.
Hillsborough Area
Regional Transit Authority
4305 E. 21st Ave.
Tampa, FL 33605. 813-623-5835
www.gohart.org
Hillsborough Area Regional Transit Authority (HART) covers an area of about 1,000 square miles and provides numerous transportation services such as local fixed-route and express bus service, in-town trolleys, vanpools and guaranteed rides home.
Pinellas Suncoast Transit Authority
3201 Scherer Drive N
St. Petersburg, FL 33716 727-540-1900
www.psta.net
More than 200 vehicles pick up 14.9 million riders a year (45,126 daily) from 4,929 stops and then transport them around 40 routes — including two express routes to Hillsborough County.
Pinellas Suncoast Transit Authority (PSTA) also offers special trolley service. Ride in style to scenic and entertaining destinations on four air-conditioned, natural gas-powered trolleys in the PSTA system. The Suncoast Beach Trolley route covers all the beach communities between downtown Clearwater to 75th Avenue and Gulf Boulevard. The Central Avenue Trolley runs from the St. Petersburg Pier to Pass-a-Grille Beach. Take the Jolley Trolley from Clearwater Beach to Tarpon Springs. The Downtown Looper gets you to locales between Dolphin Trolley Station and Pelican Trolley Station, with stops at shops, museums and more in between. Check the PSTA website for fares and route schedules.
Driving and Commuting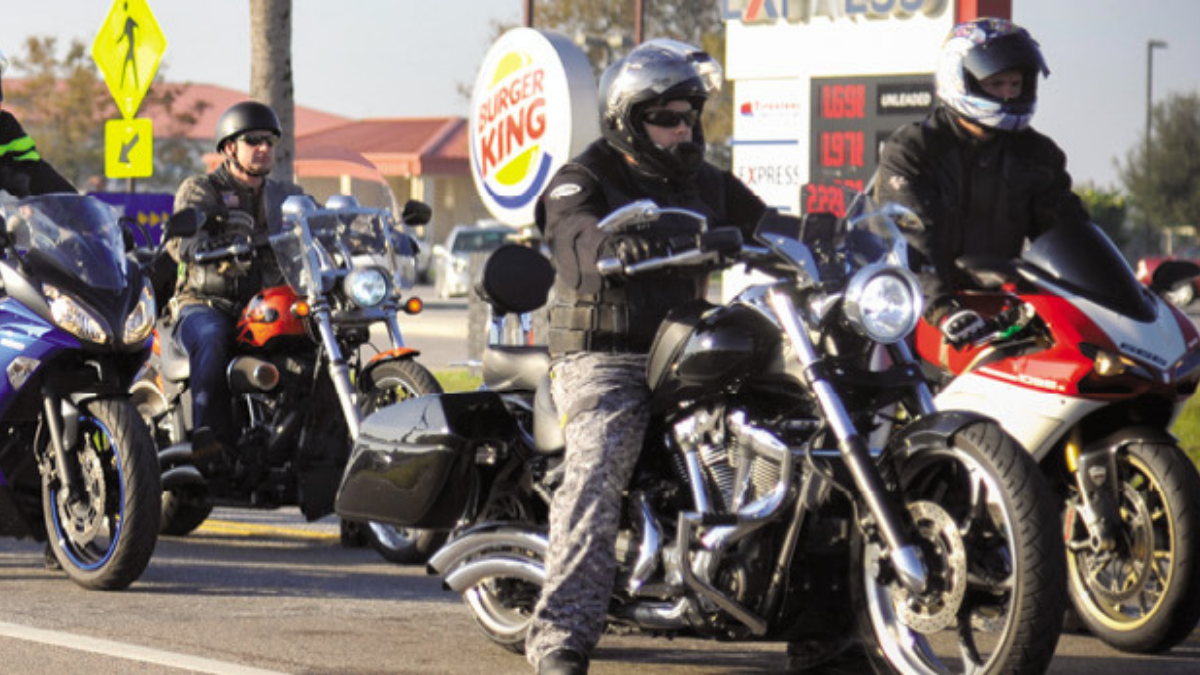 The average commute in Hillsborough County runs 26 minutes; in Pinellas County, it runs 23 minutes, although people with the longest commute — 37 minutes — live in the northeast corner of Pinellas County, according to the U.S. Census Bureau. The Florida Department of Transportation (FDOT) offers commuter options at www.fdot.gov.
FDOT provides free, bilingual and real-time traffic information. Registered users can also create a personalized profile to receive and obtain phone, text or email updates about incidents on their specified routes at www.fl511.com or by dialing 511.
Tampa Bay Area Regional Transportation Authority offers a commuter services program that includes a ride-matching service, which connects commuters with each other to share the ride to work or school through carpooling. For information, visit www.tampabayrideshare.org or call 813-282-8200 or 800-998-7433.
Florida Department of Highway Safety and Motor Vehicles
2900 Apalachee Parkway
Tallahassee, FL 32399 850-617-2000
www.flhsmv.gov
The Florida Department of Highway Safety and Motor Vehicles issues driver's licenses, identification cards and vehicle registration and provides other driving-related services. Find many of the required forms and general information at www.flhsmv.gov. Speed limits on rural interstates are 70 mph.
Driver's Licenses
Military personnel and their spouses who are stationed in Florida may do drive with a valid out-of-state driver license. There is no requirement to obtain a Florida driver license when military and their family members move to Florida, take a job, or enroll their children in public schools.
While the Florida Department of Highway Safety and Motor Vehicles oversees all driving-related matters, the individual tasks are handled by the Division of Driver Licenses, which has offices throughout the Greater Tampa Area. The driver's license offices handle driver's licenses, permits, ID cards, organ donor registrations and voter registrations. Appointments are recommended. The offices perform hearing, vision, road sign and road rules and driving tests. A vehicle with a valid tag and inspection and proof of insurance is required for the driving exam. It may be possible to convert an out-of-state license without taking a written or road test. To make an appointment online, visit https://services.flhsmv.gov/Oasis.
There are 14 driver's license and motor vehicle service centers in Hillsborough and Pinellas counties. For a full list of service centers and their hours of operations, visit www.flhsmv.gov/offices.
Vehicle Registration
New residents must register their vehicles within 10 days of becoming employed, placing children in public school or establishing residency. The vehicle must be insured by a company licensed in Florida. To complete the registration process, take proof of Florida insurance, the original title and the completed form HSMV 82040 or HSMV 82042 verifying the VIN to the Hillsborough or Pinellas County tax collector's office. If more than one owner is on the out-of-state title for transfer, all applicants must sign the application or be present.
Military members and veterans may be entitled to certain DMV exemptions and allowances. For more information on military and veteran exceptions and requirements, visit the website.
Distracted Driving
Florida does not prohibit drivers from making calls while operating a motor vehicle. However, because localities are allowed to enact their own cellphone laws, making or receiving calls without a hands-free device is illegal in some towns. Texting while driving is prohibited for all drivers in Florida.
Florida Department of Transportation
www.fdot.gov
Visit the Florida Department of Transportation's website for information on travel resources, road conditions and closures, and traffic alerts. Maps and information about commuting options and public transportation programs are also available.