Our Military in Tampa, St. Petersburg and Clearwater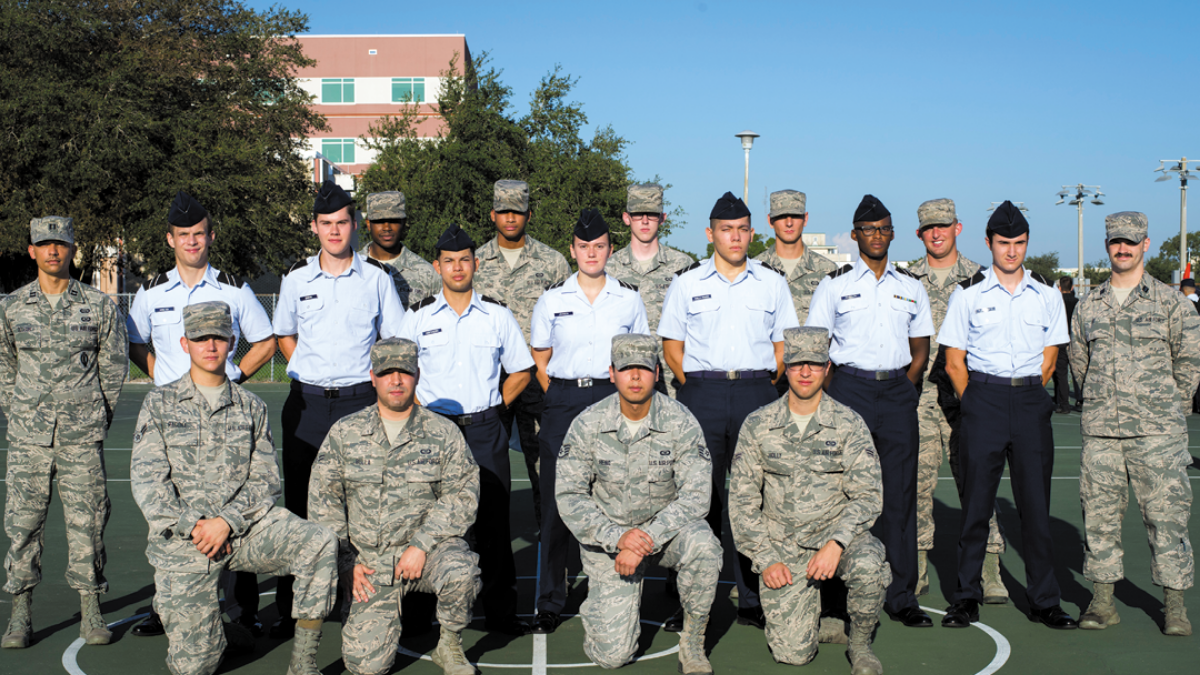 Macdill Air Force Base is 8 miles south of Tampa on the southwestern tip of the Interbay Peninsula in Hillsborough County. In driving terms, it's 1,180 miles south of Chicago, via Interstate 75 and I-65; 1,100 miles southeast of Dallas, on I-10 and I-20; 665 miles southeast of New Orleans, via I-10; and 1,865 miles southeast of Denver, on I-74 and I-70.
MacDill AFB was established in 1939 as Southeast Air Base, Tampa, under the U.S. Army Air Corps. It was activated officially April 16, 1941, as MacDill Army Base, named in honor of Col. Leslie MacDill, a pioneer of early military aviation. Today it is an Air Mobility Command base capable of rapidly projecting air-refueling power anywhere in the world.
The host wing of MacDill Air Force Base is the 6th Air Mobility Wing. The wing's mission is unmatched air refueling, executive airlift, and installation and mission support. In addition to the 6th Air Mobility Wing, MacDill Air Force Base is also home to 28 mission partners, including U.S. Central Command and U.S. Special Operations Command. The presence of these two unified commands and other mission partners creates a unique multiservice community at MacDill, with all branches of the armed forces represented. So, although MacDill is an Air Force Base, it is also home to many soldiers, sailors, Marines and coast guardsman. Because of this, the base refers to itself as "Team MacDill."
Other mission teammates at MacDill include U.S. Central Command, U.S. Special Operations Command, Joint Communication Support Element, 927th Air Refueling Wing and the U.S. Marine Corps Forces Central Command.
Population
According to the base's 2017 Economic Impact Statement, the base is home to more than 19,000 military personnel, 2,867 civilian personnel and more than 34,600 military dependents. There is also a large community of more than 37,000 retirees and spouses of military retirees residing in the local community.
Economic Impact
MacDill AFB's economic impact in fiscal 2017 was $3.18 billion, leading to an estimated 30,034 jobs created with an estimated value of $1,383,966,720.
History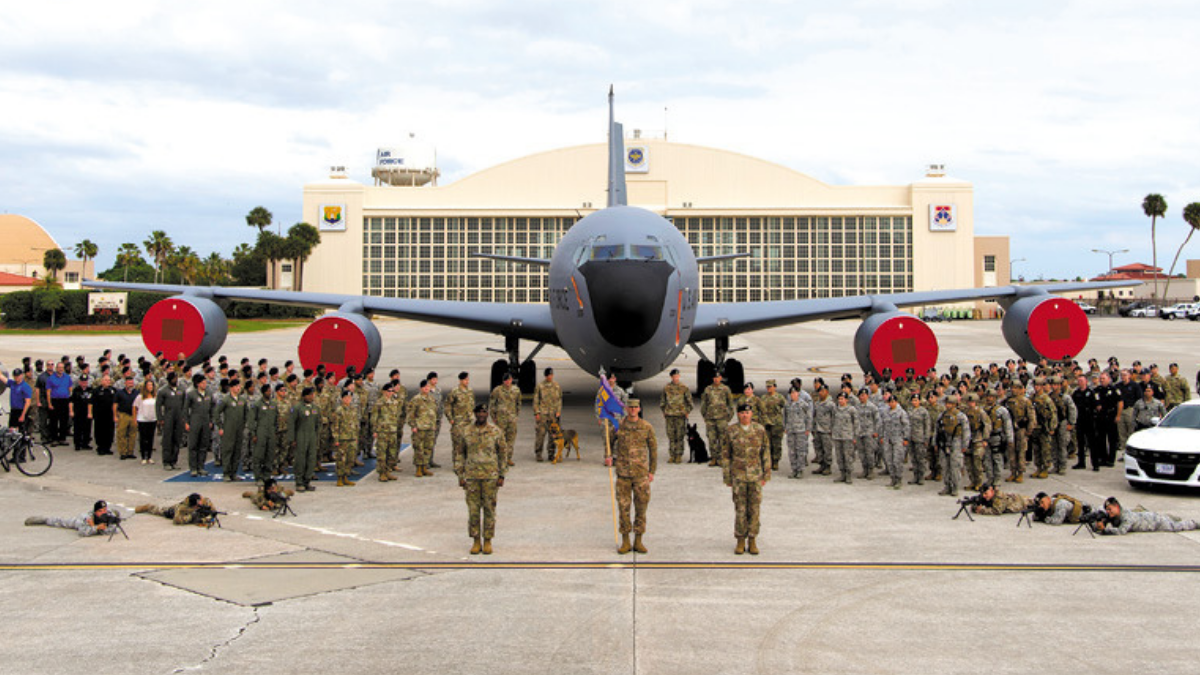 MacDill Air Force Base sits on land used as a military staging site during the Spanish-American War (1898) but was not declared a military installation until it was given to the War Department in 1939 by the state of Florida and Hillsborough County. MacDill Field was named for Col. Leslie MacDill, an aviation pioneer killed in an aircraft accident near Washington, D.C., in 1938, and was dedicated April 16, 1941.
When the United States entered World War II, MacDill Field became a major staging area for Army Air Corps flight crews and aircraft.
In 1942, the base's mission converted from B-17 training to B-26 Marauder training. Nine of the 12 combat groups that flew the B-26 in Europe were activated and trained at MacDill.
In 1943, the base returned to B-17 training until the end of the war in 1945. MacDill, like several bases in Florida, was used as a detention camp for German prisoners of war in 1944 and 1945.
At the end of World War II, MacDill became an operational base for the Strategic Air Command, training in P-51s, B-29s and B-50s in 1950.
Shortly after the U.S. Air Force was established in 1947, MacDill Field became MacDill Air Force Base. With the arrival of B-47 medium jet bombers and KC-97 tankers in 1951, strategic bombardment and air refueling became the base's primary missions.
MacDill's strategic location, highlighted during the Cuban missile crisis, saved the base from closure in 1960. In 1961, the United States Strike Command was established at MacDill as a unified command with integrated personnel from all branches of the military able to respond to a global crisis. MacDill became a Tactical Air Command base in 1963, and its two combat-ready F-4 wings were deployed to Vietnam in 1965. MacDill continued as a training base for F-4s and B-57s throughout the 1960s.
In 1972, the U.S. Strike Command was redesignated the U.S. Readiness Command. The F-4s that had been the mainstay since the 1960s were replaced by F-16s in 1979, and between 1979 and 1993 nearly half of all F-16 pilots trained at MacDill. In 1987, the U.S. Readiness Command was replaced by the U.S. Special Operations Command.
In 1991, due to military downsizing, the Defense Base Closure and Realignment Commission ordered MacDill to halt all flying operations by 1993. All of MacDill's F-16s were transferred to Luke Air Force Base, Arizona, and based on 1993 legislation, the National Oceanic and Atmospheric Administration was then allowed to use MacDill's runway.
MacDill became home to the 6th Air Base Wing in 1994. The primary mission was to operate the base to support the U.S. Central Command and the U.S. Special Operations Command as well as tenant and transient units. That same year MacDill became a major staging area for operations in Haiti and became the temporary home for 75 C-130s.
The Haiti mission's success emphasized MacDill's strategic location once again, which led the Defense Base Closure and Realignment Commission to recommend bringing a KC-135 mission to MacDill; in 1996 the base's host wing was redesignated an air refueling wing. Since then, MacDill AFB and the 6th Air Mobility Wing have contributed to military operations around the world.
Organizations

6TH AIR MOBILITY WING
MacDill AFB is an Air Mobility Command base capable of rapidly projecting air-refueling power anywhere in the world. The host wing is the 6th Air Mobility Wing. Along with worldwide air refueling, the wing's overall mission is to provide combatant commander airlift to support the Air Force's Global Reach, Global Power mission as well as 39 mission partners including the United States Central Command and the United States Special Operations Command.
Wing Staff Agencies
The wing staff agencies provide guidance and staff support for the wing's global refueling missions. Staff agencies include the base chapel, civilian equal employment opportunity, comptroller, historian, inspector general, legal, military equal opportunities, public affairs, safety and wing plans.
6th Maintenance Group
The 6th Maintenance Group provides logistics management for worldwide aerial refueling, airlift and special assignment missions. The group's three diverse squadrons have more than 500 personnel and manage all wing maintenance resources, including an annual operating budget of more than $7 million as well as aircraft, supplies and equipment valued at more than $800 million.
6th Medical Group
The 6th Medical Group's mission is to deliver comprehensive health services to America's heroes and their families. The group supports the combat capability of the 6th Air Mobility Wing, the U.S. Central Command, the U.S. Special Operations Command and more than 50 tenant units with administrative, logistical and ancillary medical support; it serves more than 215,000 beneficiaries in the Department of Defense's largest single catchment area. Through four squadrons, the medical group offers primary care services to its beneficiaries, including ambulatory surgery, acute care, family practice, pediatrics, mental health, optometry, immunizations, flight medicine, gynecology and dentistry.
6th Mission Support Group
The 6th Mission Support Group provides civil engineering, communications, contracting, logistics readiness, mission support, security forces and services.
6th Operations Group
The 6th Operations Group plans and executes global aerial refueling, combatant commander airlift and specialized missions for U.S. and allied combat and support aircraft.
MISSION TEAMMATES
U.S. Central Command
The U.S. Central Command, established Jan. 1, 1983, has an area of responsibility that spans nearly 4.1 million square miles and 20 countries, from Egypt through the Middle East to Pakistan in the south and Kazakhstan in the north. The region is home to nearly 512 million people who speak more than 80 languages, identify with 50 or more ethnic groups and are adherents of more than a dozen religions.
CENTCOM is a unified command that includes members from all the U.S. military services, including the reserves and the National Guard, as well as civilian DOD employees and defense contractors. CENTCOM personnel are dedicated to monitoring and analyzing significant military, political and economic events in their area of responsibility; planning and conducting unit and combined joint coalition military exercises and operations; coordinating with all branches of the U.S. military service to provide forces for these training exercises and operations; maintaining a constant liaison with U.S. embassies in the region; and refining deployment and contingency plans for the region.
U.S. Special Operations Command
Since its inception in 1987, USSOCOM has supported conventional forces, conducted independent special operations across the world and participated in all major combat operations. The mission priorities of USSOCOM are to develop and support their people and families; sustain and modernize the force; and deter, disrupt and defeat terrorist threats. There are 57,000 people assigned to the USSOCOM headquarters and its four components, including the U.S. Army Special Operations Command, Naval Special Warfare Command, Air Force Special Operations Command and the Marine Corps Special Operations Command, plus one sub-unified command, the Joint Special Operations Command.
Joint Communication Support Element
The Joint Communication Support Element immediately deploys to provide early-entry, en route, flexible C4 support (command, control, communications and computers) to regional combatant commands, Special Operations Command and other agencies as directed. The element can provide additional C4 services within 72 hours to support the larger Combined Joint Task Force and Combined Joint Special Operations Task Force headquarters across the full spectrum of operations.
927th Air Refueling Wing
The 927th Air Refueling Wing is the premier Air Force Reserve Command associate wing. The mission of the 927th ARW is to provide a dedicated and prepared Total Force Team to fly, fight and win in air, space and cyberspace. The 927th ARW consists of three groups and 10 subordinate units.
U.S. Marine Corps Forces Central Command
MARCENT is designated as the Marine Corps service component for U.S. Central Command. MARCENT provides Marine Expeditionary Forces capable of conducting a wide range of operations, offering the command a responsive and unique set of capabilities.
Arrival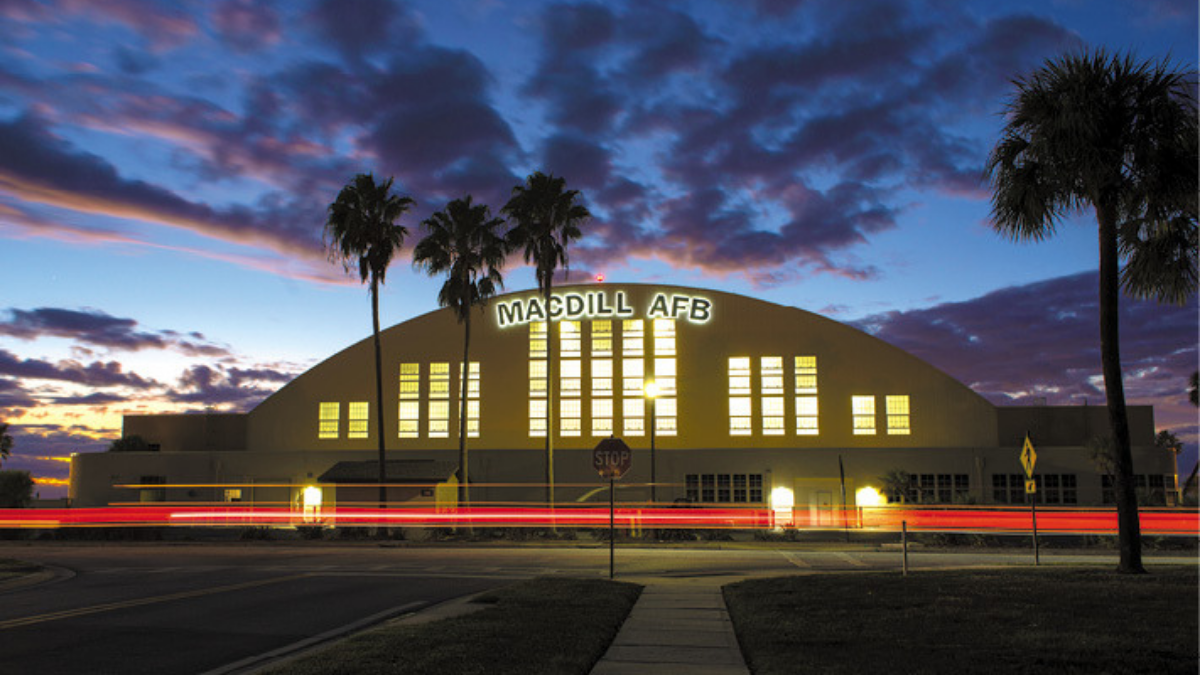 See the Getting To & Around Tampa, St. Petersburg and Clearwater chapter for information about local airports, train service and public transportation. The closest commercial flights land at Tampa International Airport and St. Pete-Clearwater International Airport. Tampa International Airport is the most-used airport by incoming personnel and their families.
SPONSORSHIP
Contact your sponsor with your estimated arrival time and flight information if applicable prior to your arrival at MacDill Air Force Base.
Sponsorship is vital to the relocation process. Don't PCS without talking to your sponsor before departing for MacDill Air Force Base. Your sponsor will answer any questions you have about the base and the local area, make lodging or dorm arrangements and meet you upon arrival. Your sponsor will be there to help you and your family until you are settled into your new community.
If you have not been in touch with a sponsor and your departure is nearing, contact your gaining unit, call the Airman & Family Readiness Center at 813-828-0145.
DRIVING DIRECTIONS
Cellphone use by the driver of a moving motor vehicle is prohibited on all Department of Defense installations unless the cellphone is used with a hands-free device.
From Tampa International Airport
Leaving the airport, follow Florida Highway 60 east to South Dale Mabry and turn right onto South Dale Mabry; the road will end at the MacDill main gate. The Visitor's Reception Facility is on the right just before the gate.
From Interstate 75
Driving from the north on Interstate 75 south, take Interstate 275 south to Exit 41A to southbound Dale Mabry; driving from the south on Interstate 75 north, take Exit 256 for State Route 619-TOLL/Crosstown Expressway, then take Exit 1B right to South Dale Mabry; driving from the east on Interstate 4 west, take Interstate 275 south, then take Exit 41A to southbound Dale Mabry.
CHECK-IN PROCEDURES
Military Personnel Element
Building 373
When you arrive at MacDill Air Force Base, your first step is to contact your unit. Your supervisor or sponsor will direct you to Customer Service in the Military Personnel Element. Newcomers arriving on weekdays must turn in their inprocessing package and a copy of their orders at the Military Personnel Element, 8011 Tampa Point Blvd., Building 373. The MPE will inprocess you to the base and provide you with your unit's specific checklist. If you arrive after hours or on weekends or holidays, go to the 24-hour arrival point, the MacDill Inn, at 7637 Bayshore Blvd., Building 350 (813-828-4259).
Your medical records will be reviewed by the medical staff, who will contact you if needed. For finance inprocessing, log on to the Permanent Change of Station Inprocessing System, known as PIPS, with your common access card your first day at work. Upon completing the package, forward it to finance.
Newcomers Orientation Event
All newly assigned members of the 6th Air Mobility Wing must attend the Newcomers' Reception within the first month of arriving. The Newcomers' Reception is on the inprocessing checklist and is scheduled by the MPE. The Newcomers' Reception is open to all newcomers: military personnel, DOD civilians, spouses and their family members. However, it is a mandatory formation for all newly assigned military members.
TEMPORARY LODGING
MacDill Inn
7637 Bayshore Blvd.
Building 350 813-828-4259
Reservations for temporary lodging facilities can be made as soon as you receive your orders. The MacDill Inn offers a full range of options, and limited pet-friendly quarters are available.
If you are relocating to MacDill during the high PCS months, May through August, it is advisable to reserve space at least 60 days in advance. Reservations can be made by visiting www.dodlodging.net or calling the MacDill Inn Reservations Office at 813-828-4259. Reservations are taken 24/7.
Getting Settled

HEALTH CARE
6th Medical Group
3250 Zemke Ave.
Appointments 813-828-2273
Pharmacy 813-827-9300
Brandon Clinic
220 Grand Regency Blvd. 813-828-2273
Pharmacy 813-827-9736
www.airforcemedicine.af.mil/MTF/MacDill
The 6th Medical Group is an outpatient facility that provides quality medical care to the personnel and family members of MacDill. Patients requiring specialized care are referred to other military facilities or civilian specialists. There are no on-base emergency medical services. In an emergency call 911 or go to the Tampa General Hospital emergency room. For nonemergency or urgent care, contact TRICARE South for listings.
The group has multiple locations to provide pharmaceutical care. Call 813-828-2273 for information on locations, hours and procedures.
MacDill Dental Clinic
3250 Zemke Ave.
Building 1078 813-827-9400
Dental care services are available to active-duty military only. Family members of active-duty personnel are encouraged to use the TRICARE Dental Program. Program information is available by visiting www.tricare.mil/CoveredServices/Dental/TDP.
TRICARE
TRICARE is the health care program for active-duty and retired service members, their families and survivors. TRICARE provides health plans, prescriptions, dental plans and other special health programs to its beneficiaries. TRICARE's mission is to enhance the Department of Defense and the nation's security by providing health support for the full range of military operations and sustaining the health of all those entrusted to their care.
TRICARE offers a range of health care plans. TRICARE Prime is the mandatory health care option for active-duty service members. Family members of active-duty service members, retired service members and their families may also use this option. If you use TRICARE Prime, you are assigned a primary care manager at a military or network provider who delivers most of your care. If you need care your PCM cannot provide, you are referred to a specialist. Active-duty service members and their families pay nothing out of pocket for this option; however, there is less freedom to choose your provider. On Jan. 1, 2018, TRICARE Standard and Extra were combined into a new plan, TRICARE Select. Select is a standardized fee-for-service plan available to family members of active-duty service members, retired service members and their families. After you enroll in TRICARE Select, you may schedule an appointment with any TRICARE-authorized provider. Referrals are not required, but you may need prior authorization from your regional contractor for some services. You will pay a copay or cost share based on the type of care and provider you see. Costs for Select vary, but you will pay an annual deductible as well as a percentage of covered services. Non-network providers may charge up to 15 percent more than the TRICARE allowable charge; you are responsible for these extra charges. TRICARE also offers plans for remote and overseas locations, reserve military members, young adults who are no longer covered under regular
TRICARE coverage and other scenarios.
TRICARE coverage is completely portable, so it moves with you when you relocate. Follow these simple steps to ensure you have no break in coverage when you move:
Do not cancel your TRICARE Prime enrollment option before you move.
Update your personal information in DEERS immediately when you arrive at your new location.
Select a new primary care manager.
If you are already using TRICARE Select, moving is easy. When you arrive at your new location, update your personal information in DEERS. Then find TRICARE-authorized providers in your new area. Remember, you may have a new regional contractor and claims filing address.
TRICARE's online tools can help you find and compare plans that you are qualified to use. Beginning in 2019, however, TRICARE will allow you to switch between plans only if you have a "qualifying life event" such as the birth of a baby or a move. For a complete description of the types of coverage programs and regions, visit www.tricare.mil. For more information about recent changes to TRICARE, visit https://tricare.mil/changes.
HOUSING
Housing Management Office
The MacDill Air Force Base Housing Management Office is ready to help you transition to your new home and community. Use its resources to become familiar with available housing options and support services. When you arrive at MacDill Air Force Base, visit the HMO for valuable information, counseling and guidance before signing any lease or sales contract for housing.
Unaccompanied Housing
2424 Administration Ave.,
Building 370 813-828-2790
www.housing.af.mil/Units/MacDill
Unaccompanied housing is provided for unaccompanied airmen in the ranks of E-1 to E-3 and to E-4 with less than three years of service. Each airman is provided a private sleeping room, furnishings, bed linens and supplies required for comfortable living. Permanent party unaccompanied housing consists of single-occupant rooms, a shared bathroom and an in-house laundry facility open 24/7. The campus is within walking distance of the chow hall and PSC mailboxes.
Unaccompanied airmen in the rank of E-4 with more than three years of service move into housing in the local community.
MacDill Family Housing
8414 Fortress Drive 813-840-2600
http://harborbayatmacdill.com
At MacDill Air Force Base, military family housing is privatized. In addition to your option to purchase and rent housing in the local community, you may choose to live in privatized housing by signing a tenant lease agreement with Harbor Bay at MacDill, which owns the family housing and is responsible for constructing, maintaining, repairing and managing the community.
For comprehensive information about homes and amenities in the MacDill privatized housing community, visit the Harbor Bay website.
MAIL
Post Office
8106 Condor St. 813-828-4680
The full-service post office on base provides window service weekdays, and the lockbox lobby is always open. To receive mail for general delivery, use the following address:
Your Name
8106 Condor St.
PSC Box 3500
Tampa, FL 33621
If you plan to reside in the dormitory permanently, request a Postal Service Center mailbox in advance. Send your sponsor a copy of your orders and ask the sponsor to obtain a PSC box assignment from the center for you. A locator card must be filled out to receive mail at the general delivery address.
PETS
Veterinary Services
7804 Blackbird St. 813-828-3558
MacDill's Veterinary Clinic offers immunizations, heartworm testing, microchipping and outpatient services to dogs and cats only. Health certificates are also available for animals that will be traveling. Services are by appointment only. Personnel living off base must register their pets with Hillsborough County Animal Services. For more county information including a list of fees and how to retrieve a lost pet, call the department at 813-744-5660.
Due to limited resources, most veterinary emergency cases are best served through a full-service civilian veterinary hospital; see the Military Buyer's Guide tab to connect with local veterinarians.
RELIGIOUS GUIDANCE
MacDill Base Chapel
2204 Administration Ave. 813-828-3621
www.macdill.af.mil/macdillchapel
The U.S. Air Force Chaplain Corps is dedicated to preserving your right to worship. It provides, or finds a way to provide, for a broad spectrum of worshippers. If you are seeking spiritual support for any denomination or faith group, we will do our best to assist you.
The MacDill Air Force Base chapel offers various types of counseling and seminars including premarital, marital, religious, stress, grief and loss, etc. All counseling sessions are covered by privileged communication. For current service times, visit the chapel's website.
VEHICLE REGISTRATION
MacDill AFB does not require you to register your vehicles with the base, but all privately owned vehicles on base must be insured and have a current license plate. Florida state traffic laws apply on base; see the Getting To & Around Tampa, St. Petersburg and Clearwater chapter on Page 23 for more information. All vehicles entering or leaving base are subject to search.
Serving You

DINING
Boomers
7315 Bayshore Blvd., Building 499
(inside Surf's Edge Club) 813-840-2020
Diner's Reef
8118 Hillsborough Loop Drive,
Building 263 813-828-4998
Fairways Grill
1803 Golf Course Ave.,
Building 726 813-840-6906
Rickenbacker's Cafe & Bar
7637 Bayshore Blvd., Building 350
(inside new VQ) 813-828-7425
SeaScapes Beach House
9951 Marina Bay Drive,
Building 682 813-840-1451
Surf's Edge Club
7315 Bayshore Blvd.,
Building 499 813-840-2020
Ten Pin Grill
8216 Hangar Loop Drive,
Building 298 813-840-1516
For hours, menus and special event information, visit www.macdillfss.com and click on the "Dining/Lodging" tab.
EDUCATION
Education and Training Center
8102 Condor St., Building 252
(inside Base Library) 813-828-3115
The Education and Training Center provides educational opportunities and counseling services to all Air Force members assigned to MacDill Air Force Base, active-duty personnel, DOD civilian employees, adult family members and military retirees.
Three universities are represented on base — Embry-Riddle Aeronautical University, Hills-borough Community College and Saint Leo University. Students may earn anything from an associate degree to a law degree. Active-duty members, their spouses and dependents are eligible for in-state tuition rates to Florida public colleges and universities while assigned within Florida.
FAMILY SUPPORT
Airman & Family Readiness Center
8105 Condor St.,
Building 18 813-828-0145, ext. 5
The Airman & Family Readiness Center is a one-stop information and referral center. It is the cornerstone of the MacDill family support system, helping airmen and their families enhance their readiness and quality of life.
Programs include Volunteerism, Transition Assistance, Air Force Aid Society, Exceptional Family Member Program, Employment Focus, Money Matters, Relocation Assistance and more.
Child Development Centers
No. 1, 8607 Hangar Loop Drive,
Building 381 813-828-3332
No. 2, 8660 Hangar Loop Drive,
Building 395 813-828-2244
No. 3, 8718 Hangar Loop Drive,
Building 384 813-828-0195
MacDill's three Child Development Centers offer weekly care for children 6 weeks to 5 years old, and hourly care is available on a space-available basis with reservations. The centers provide a safe, nurturing environment that promotes the social, cognitive, language and physical development of children. They are accredited by the National Association for the Education of Young Children and follow standards set by the Air Force Services Agency.
Children of active-duty military personnel, DOD civilian personnel, Reservists on active duty and DOD contractors are eligible. Fees are based on total family income. Registration requires a completed DD Form 2606, immunization records, leave and earnings statements, and emergency contact information.
Exceptional Family Member Program
3250 Zemke Ave.,
Building 1078 813-827-9487
This program provides special-needs families with information, resources and referral services.
Family Child Care
1807 Condor St.,
Building 18 813-828-7760
Family Child Care provides an alternative to Child Development Center care for families that need evening care, weekend care, care for children with special needs, infants and school-age children, as well as care during swing and midnight shifts.
The program also offers an opportunity for spouses to contribute to the family income while caring for their own children.
FCC providers are well-trained, they and their family members undergo a thorough background check and their homes are inspected for fire safety, health, safety and other requirements. In addition, their homes are monitored on a regular basis (at least monthly) by the program staff.
School Liaison Office
8105 Condor St. 813-828-0146
The school liaison office is the connection between MacDill Air Force Base families and public and private schools. The office provides support to service members during all stages of transition and deployment to ensure children receive every opportunity possible for quality education.
Youth Center
Building 382 813-828-7956
The MacDill Air Force Base Youth Center serves children ages 9 to 18 years old. It offers a variety of activities that focus on character and leadership development, education and career development, health and life skills, the arts, informal youth sports, and fitness and recreation. The School Age Program offers before- and after-school care as well as a full-time vacation program for children in kindergarten through sixth grade. It is accredited by the National After School Association.
Hours vary depending on school schedule; call for more information.
FINANCIAL SERVICES
Armed Forces Bank
3108 N. Boundary Blvd.,
Building 926 813-840-8254
www.afbank.com
Grow Financial Federal Credit Union
2418 Florida Keys Ave.,
Building 102 813-837-2451
www.growfinancial.org
LEGAL SERVICES
Legal Office
8208 Hangar Loop Drive,
Building 299 813-828-4421
www.macdill.af.mil/Staff-Judge-Advocate-Legal-Office/
Legal assistance is available to active-duty personnel (including National Guard personnel and reservists on Title 10 status), their dependents and retired military personnel, regardless of service branch or unit of assignment. Attorney-client confidentiality is strictly observed. Types of services include power of attorney, notary service, basic wills, living wills, information on other legal matters (bankruptcy, Servicemember's Relief Act, etc.) and referrals for other legal matters.
LIBRARY
8102 Condor St.,
Building 252 813-828-3607
The MacDill Air Force Base library loans materials and offers services to all military personnel (active, Reserve and retired) and dependents with military ID.
RECREATION
For information about the recreational programs at MacDill Air Force Base, visit the 6th Force Support Squadron online at www.macdillfss.com.
Arts and Crafts Center
8223 Hangar Loop Drive,
Building 300 and 305 813-828-4413
Feeling crafty? Unleash your creativity using the center's tools and tables.
Auto Hobby Shop
8223 Hangar Loop Drive,
Building 305 813-828-4553
Do your own automobile maintenance at the center using its stalls, lifts and tools. It also offers auto classes for do-it-yourselfers and mechanics if you prefer to leave the repairs in expert hands.
Base Pool
Condor Street,
Building 47 813-373-2032
Open Memorial Day through Labor Day, the pool offers free fitness swim times for adults and open recreational swimming for all ages. Check the website at www.macdillfss.com for hours and information about special events, including pool parties.
Bay Palms Golf Complex
1803 Golf Course Ave. 813-840-6904
Enjoy two 18-hole, par 72 courses that will challenge every level of player in this golfer's paradise. The complex features a 24-hour driving range and a relaxing clubhouse with a modern pro shop, locker areas and the Fairways Grill. Visit www.macdillfss.com for hours and more information.
Equipment Rental
9909 Marina Bay Drive 813-840-1513
Rent the outdoor equipment you need, including tents and other camping gear, all on a weekly, daily or hourly basis. Check the website at www.macdillfss.com for a list of rental items and prices.
FamCamp
Marina Bay Drive 813-840-6919
Take a break that's not too far away. The FamCamp program offers more than 300 full-service sites complete with electricity, water, cable TV and other hookups. Partial hook-up spots, dry campsites and tent-camping areas are also available. Call for more information.
Frame Shop
8223 Hangar Loop Drive,
Building 300 813-828-4413
Give your images and keepsakes a beautiful display with a full line of moulding, mats and glass to choose from. The shop features a computerized matte cutter and an experienced staff can help you with any project.
Information, Tickets & Travel
3108 N. Boundary Blvd. 813-828-2478
Find information and get military discount tickets for area attractions including the Tampa Bay Rays and Bucs, Walt Disney World and Universal Orlando, vacation cruises and more. Whatever travel destinations you seek, the ITT staff can also help you plan your trips with assistance with airline tickets, hotels and rental cars.
MacDill Lanes Bowling
8216 Hangar Loop Drive,
Building 298 813-828-4005
Strike up some family fun at this 12-lane bowling center. Shoe rental, bowling leagues, professional instruction and a snack bar are available.
Marina
9909 Marina Bay Drive,
Building 654 813-828-4983
The marina has everything you need for a good time on the water: boat rentals, boating safety info, fishing licenses and more. Visit the website at www.macdillfss.com for hours and details about special events.
Outdoor Recreation
10303 Marina Bay Drive 813-840-6919
Outdoor Recreation has equipment rentals, the Outdoor Adventure program, family camping, RV storage, the base pool, Lewis Lake, the Raccoon Creek Pavilion and more. Services are available to military ID cardholders.
Equipment rental is one of the most popular programs, offering everything from lawn and garden items to camping and boating equipment as well as sports gear and tools.
The Outdoor Adventure program gets airmen off base and exploring Florida — whether by surfing, fishing, biking or a night on the town. Call Outdoor Recreation for more information.
Short Fitness & Sports Center
8115 Cypress Stand St.,
Building 303 813-828-4496
The center offers a running track, fitness assessments, equipment orientation, certified personal trainers, racquetball courts, spin room, basketball court, cardio area, locker rooms with saunas, softball and multipurpose fields, cross-training equipment and more. See the front desk to sign up for 24-hour access to use the Fitness Center during unstaffed hours.
Skeet Range
2700 Golf Course Ave.,
Building 1776 813-488-1244
Check online at www.macdillfss.com for more details about the course at the corner of Golf Course Avenue and Marina Bay Drive.
Wood Hobby Shop
8223 Hangar Loop Drive,
Building 300 813-828-2093
Use the shop's tools to complete small-sized projects.
SHOPPING
MacDill Commissary
2908 N. Boundary Blvd. 813-828-3361
Save an average of 30 percent of your hard-earned dollars when shopping for groceries at the MacDill Commissary. In-store amenities and specialties include an ATM, bakery, a deli, fresh lobster, sandwiches to go, party cakes, plants, rotisserie chicken and sushi.
MacDill Exchange
The MacDill Air Force Base Exchange wants to be your first choice for shopping. It offers a price-match program that guarantees the lowest prices in town. Hours for services outside of the Main Exchange vary so call or visit the website for detailed information.
Main Exchange
3108 N. Boundary Blvd.
Building 926 813-840-0511
Exchange Mobile Center 813-840-2148
Class Six 813-840-2323
Military Clothing Store 813-840-2375
Exchange Restaurants
Anthony's Pizza 813-840-9005
Charley's Grilled Subs 813-840-9005
Dunkin Donuts 813-840-8349
Subway 813-840-9005
Taco Bell 813-840-9005
Concessions
Alterations 813-840-0181
Barbershop 813-840-0087
Beauty Salon 813-840-0525
GNC 813-840-2505
Laundry/Dry Cleaners 813-840-0395
Optical Center 813-840-2292
Optometry Care 813-840-1161
UPS Store 813-840-2500
Mini Mall/Exchange Restaurants/Concessions
Building 17

Barbershop 813-840-2154
Enterprise Car Rental 813-840-2613
GNC 813-840-2505
Marco's Pizza 813-840-0123
Subway 813-828-2028
Express/Firestone
Building 924
Express 813-840-0640/0448
Firestone 813-840-8295
USSOCOM Exchange/Concessions
Building 501
Barbershop 813-826-9873
SOCOM Cafe 813-826-5249
SOCOM Snack Bar 813-828-9428
Other Facilities
Burger King, Building 930 813-840-2992
Clinic Cafe, Building 1078 813-840-2288
CENTCOM
Building 570
Barbershop 813-529-0132
CENTCOM
Building 565
Cafe 813-840-2495