Living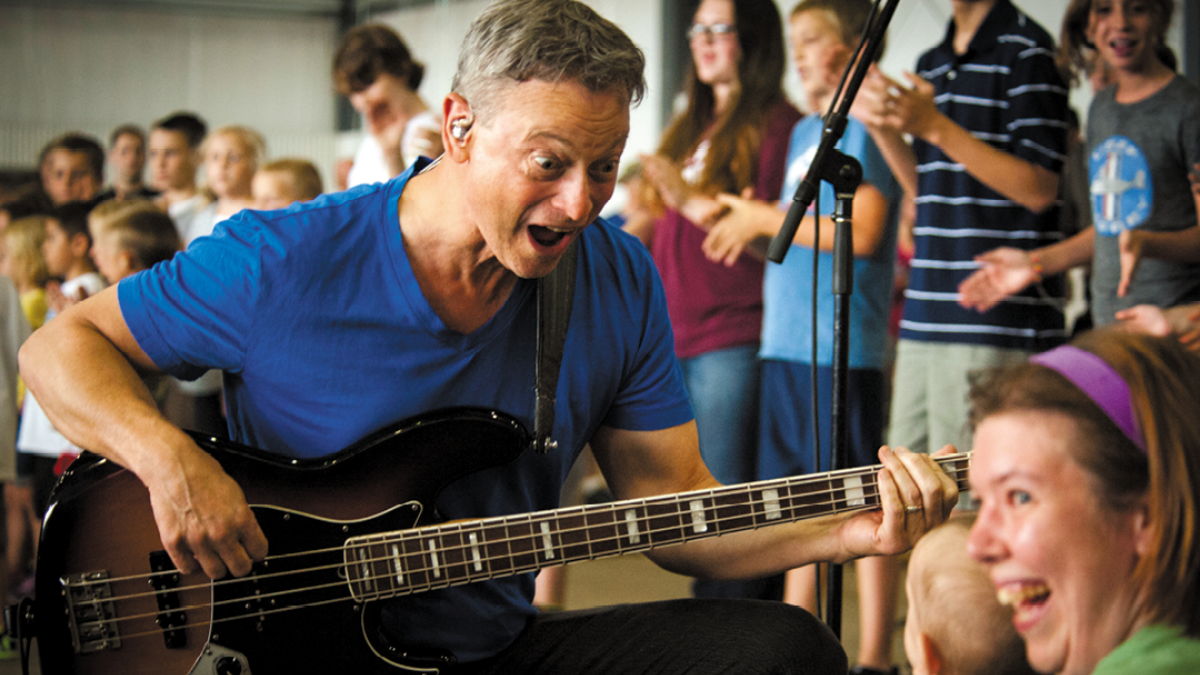 Enjoy plenty of entertaining activities in Curry and Roosevelt counties — music, sports, theater, museums, parks and shopping. Take a trip down the waterslide at the Portales' public pool, for instance, or tee off at the 18-hole municipal golf course in Clovis. Don't miss Portales' Peanut Valley Festival or the rodeo during Pioneer Days in Clovis. And be sure to check out the Hillcrest Park Zoo.
Annual Events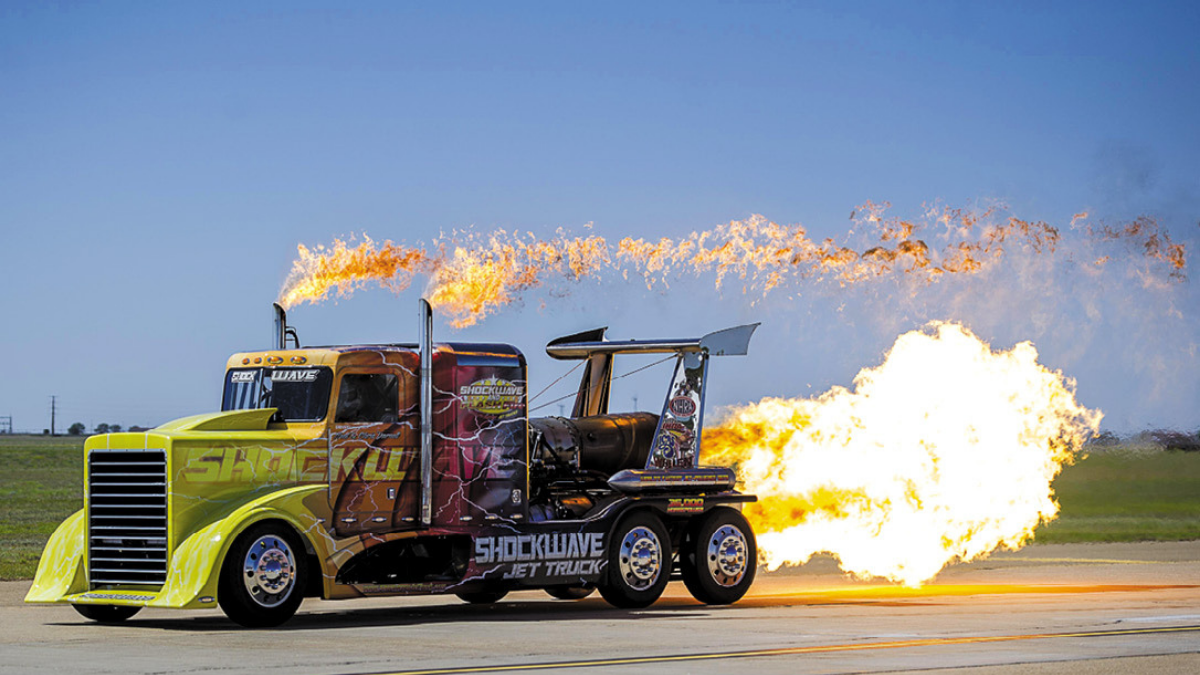 Residents of Curry and Roosevelt counties can enjoy a range of annual events, festivals and community gatherings.
Cannon AFB Air Show
www.cannon.af.mil
The Cannon AFB Air Show features many aerial demonstrations — which has included the USAF Thunderbirds, a USAFA glider team demonstration and a national anthem jump. There is plenty to see on the ground, too, such as a military working dog demonstration. Admission is free and open to the public at this annual and highly anticipated event, usually held during the Memorial Day weekend. Check the website for air show information.
Clovis' Draggin' Main Music Festival
www.dragginmain.org
Draggin' Main and the Clovis Music Festival are officially one combined event called Clovis' Draggin' Main Music Festival. Clovis will truly rock this year with the tour of classic drive-ins, three nights of concerts that span several genres, Saturday's Gearhead Gathering, and the Saturday night Draggin' Main cruise down
Main Street.
Heritage Days
www.portales.com
Held in June at City Park, Heritage Days celebrates Portales' pioneers with a parade, a car show, live music, craft booths, carnival games and lots and lots of food.
Peanut Valley Festival
www.portales.com
Celebrate Portales' famous Valencia peanut at October's Peanut Valley Festival at the Roosevelt County Fairgrounds. Arts and crafts, food, live music, dance performances, games and more keep the entire family entertained at the two-day festival.
Pioneer Days
www.clovisnm.org
Clovis honors its pioneers with festivities at the annual Pioneer Days in June, a weeklong celebration with a parade, a chuck wagon cook-off and the Professional Rodeo Cowboys Association rodeo.
Arts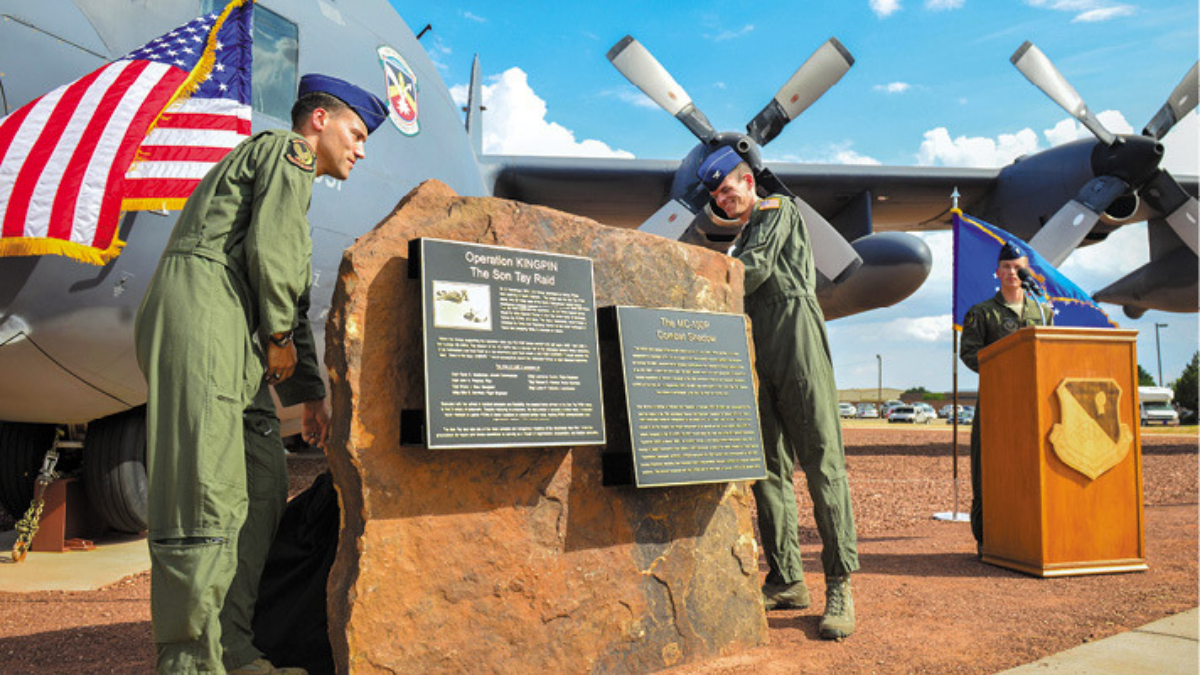 Residents of Curry and Roosevelt counties enjoy a wealth of artistic endeavors, from music to theater to the visual arts.
ENMU Theatre
1500 S. Avenue K
Portales, NM 88130 575-562-2711
Eastern New Mexico University's Department of Theatre presents stage productions each year at the University Theater Center's main stage, which seats 400 for generally family-friendly performances, and the studio theater, which seats 100 to 120 and tends toward the edgy and emotionally charged. For information on upcoming productions, visit the university's website.
Runnels Gallery
1500 S. Avenue K
Portales, NM 88130 575-562-2778
www.enmu.edu/art
Located in the Golden Library at Eastern New Mexico University, the Runnels Gallery spotlights student, faculty and guest artists.
Yam Theatre
219 S. Main St.
Portales, NM 88130 575-226-3783
www.portalesmainstreet.org/yam-theatre
Opened as the Portola Theater in 1926, the Yam is a historic art deco theater in Portales. Originally a motion picture theater, today the Yam hosts community and private functions, including a monthly concert series.
Museums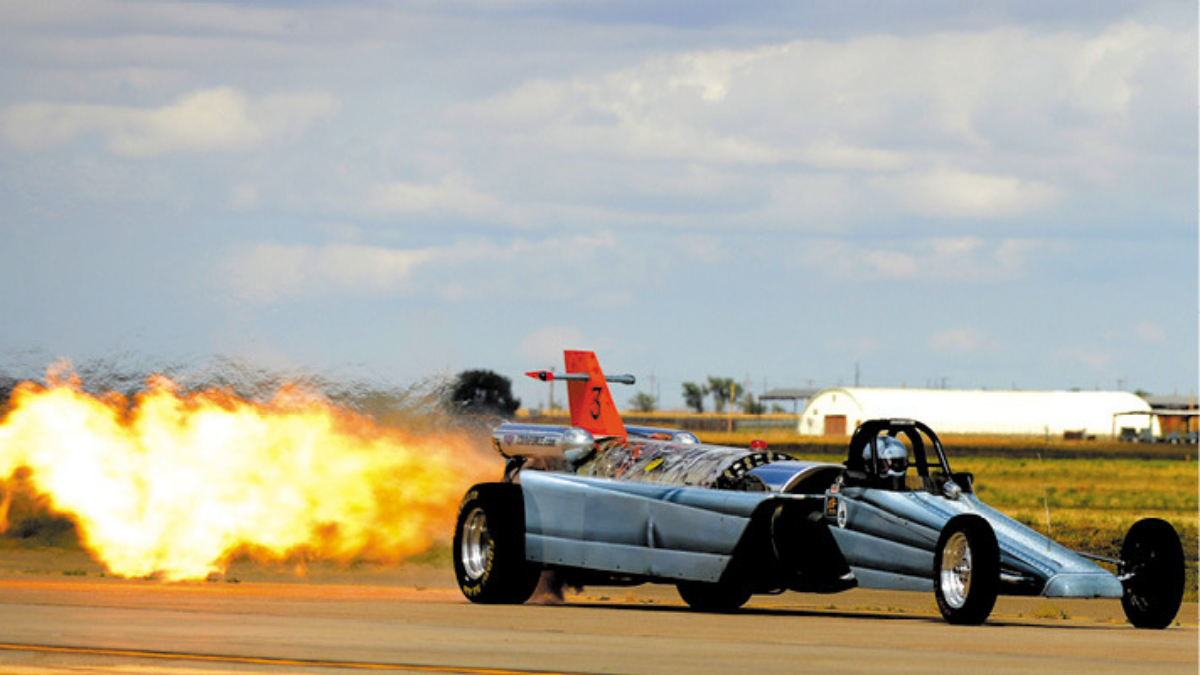 Learn about New Mexico's history and cultural contributions by visiting one of the local museums.
Blackwater Draw Museum and Blackwater Locality No. 1 Site
Portales, NM 575-356-2202/5235
www.fb.com/BlackwaterDrawSite
One of the best-known and most significant sites in North American archaeology, Blackwater Locality No. 1 documents and interprets the earliest Paleo-Indian cultures in North America. Mammoth bones, stone and bone weapons, tools and processing implements have all been found at the site. A National Historic Landmark, the Blackwater Locality No. 1 site on Highway 467, 1 mile north of the Oasis State Park highway exit, has both guided and self-guided tours.
The Blackwater Draw Museum displays artifacts found at the archaeological site. The museum, off Highway 70, is owned by Eastern New Mexico University. Hours vary by season. For information on hours and fees for the museum and archaeology site, visit the museum's website.
Miles Mineral Museum
Roosevelt Hall, Room 103
Eastern New Mexico University
Portales, NM 88130 575-562-2651
The Miles Mineral Museum displays numerous minerals and rocks, including meteorites, many of them from the original Fred Miles collection. Admission is free.
Natural History Museum
ENMU Station 33
1500 S. Avenue K
Portales, NM 88130 575-562-2174
The Dr. Antonio "Tony" Gennaro Natural History Museum, affiliated with the Department of Biology at Eastern New Mexico University, emphasizes the natural heritage of eastern New Mexico and the Southwest with live native plants and animals and other educational displays and programs. Special tours are available.
Norman Petty Recording Studios
1313 W. Seventh St.
Clovis, NM 88101 575-763-3435
www.clovisnm.org/pages/norman-petty-studios
Boogie back in time and see where Norman Petty recorded the tunes of famous musicians like Buddy Holly, Roy Orbison and Waylon Jennings. Norman Petty Recording Studios looks much as it did in the late '50s with its dangling microphones, old control board, a Coke machine and other vintage furnishings. Tours are by appointment only. Contact the Clovis/Curry County Chamber of Commerce for more information.
Norman & Vi Petty Rock & Roll Museum
105 E. Grand Ave.
Clovis, NM 88101 575-763-3435
www.pettymuseum.com
Exhibits at the Norman & Vi Petty Rock & Roll Museum tell the story of the visionary record producers who recorded some of the greatest musicians of all time, including Buddy Holly, Jimmy Gilmer and the Fireballs and Buddy Knox. In fact, the Pettys were musicians themselves and had hits in the 1950s with "Mood Indigo" and later, "Almost Paradise." Exhibits include photographs, instruments, records and other memorabilia that illustrate the duo's influence on rock 'n' roll.
Parks
Check your community's parks and recreation listings to see more of what the local area has to offer; of the many parks in
Clovis and Portales, three of the largest are listed below.
Hillcrest Park
1201 Sycamore St.
Clovis, NM 88101 575-769-7870
At 157 acres, Hillcrest Park's recreational opportunities include sports fields, picnic areas and a walking trail. Four-legged parkgoers will enjoy the dog park, which has separate areas for small and large dogs. The park's aquatic center has an indoor swimming pool and aerobic workout facility. Other park features include a splash park, the Sisler Youth Recreation Building, the Sunken Garden and Hillcrest Park Zoo, the second-largest zoo in New Mexico.
Ned Houk Park
1809 State Route 209
Clovis, NM 88101 575-769-7870
Ned Houk Park, north of downtown Clovis, contains four basketball courts, two ball fields, an archery range and a disc golf course. There is a motor sports race track as well, and trails for all-terrain vehicles and horseback riding. The park has three lakes, one of them stocked for fishing, and is home to the Old Homestead Museum and the Pappy Thornton Farm Museum. The park's 370 developed acres have been carved out of 3,200 acres available.
Oasis State Park
1891 Oasis Road
Portales, NM 88130 575-356-5331
At more than 190 acres, Oasis State Park has plenty of hiking trails, sand dunes and a 3-acre fishing pond stocked with rainbow trout and channel catfish. The park is a great place for bird-watching; more than 80 species have been sighted there, including great blue heron, quail and roadrunners. Camping facilities are available, with sites for tents and RVs.
Shopping
From boutiques to malls and major department stores, there's something for every taste and budget.
Downtown Portales
www.portales.com
Explore downtown Portales for unique shops and restaurants. Whether you're looking for jewelry, apparel, home furnishings, a cup of coffee or a taste of the local ale, Portales has it. For a full list of downtown shopping spots, visit the Portales Roosevelt County Chamber's business directory at http://members.portales.com/list.
Farmers Markets
www.farmersmarketsnm.org
http://farmersmarketsnm.org/markets/clovis-farmers-market
http://farmersmarketsnm.org/markets/portales-farmers-market
Curry and Roosevelt counties' abundant agriculture means that its farmers markets are close to their sources. The Clovis farmers market is held at the 3200 block of North Prince Street from 5 p.m. until sellout Tuesday and 8 a.m. until sellout Saturday from June through late October. The Portales farmers market takes place at First Street and Avenue B from 5 p.m. until sellout Monday and Thursday from late June through late October.
North Plains Mall
2809 N. Prince St.
Clovis, NM 88101 575-769-2308
www.northplainsmall.com
North Plains Mall offers four department stores and almost 40 retailers, specialty stores and restaurants. When you're done shopping, catch a movie at North Plains 7, behind the mall.
Sports and Recreation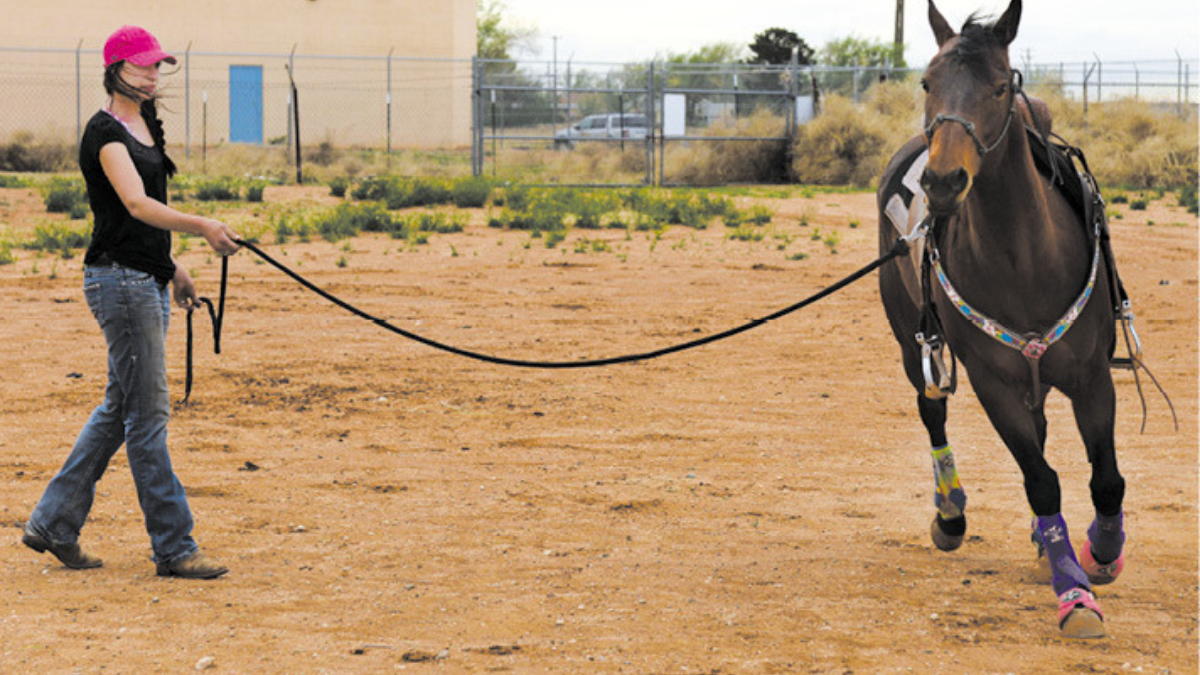 Whether you're looking to take in a game or cool off with a trip down a waterslide, Curry and Roosevelt counties offer multiple recreational opportunities.
Casel-Land Fun Center
700 Fairlane Drive
Clovis, NM 88101 575-742-1356
www.caselland.com
Family-friendly Casel-Land Fun Center has something for everyone: mini golf, go-karts, bumper boats, batting cages and paintball.
Eastern New Mexico University Athletics
www.goeasternathletics.com
Come cheer for the Greyhounds at Eastern New Mexico University. The university participates in baseball, softball, basketball, football, volleyball, cross country, track and field, soccer and rodeo events. Visit the university's website for information on upcoming sporting events, stats and team rosters.
Colonial Park Golf Course
1300 Colonial Parkway
Clovis, NM 88101 575-762-4775
The 18-hole municipal Colonial Park Golf Course includes a driving range, pro shop, banquet room and restaurant. For a full list of public and private courses in New Mexico, visit www.newmexicogolf.com/courses.
Hillcrest Park Zoo
1208 N. Norris St.
Clovis, NM 88101 575-769-7873
www.hillcrestparkzoo.info
Established in the early 1930s, the Hillcrest Park Zoo started with just one bear and a single coyote. When a visiting circus went bankrupt a few years later, the zoo took care of the animals and added to its collection. Today, the zoo is home to a variety of mammals and birds, including a Bengal tiger, hyenas, giraffes, zebras, alligators and more.
Skate Park
1001 W. 18th St.
Portales, NM 88130 575-356-5586
The skate park in Portales, with its railings and ramps, is in front of the recreation center.
Swimming Pools
Both Clovis and Portales offer ways to beat the heat with public pools.
The Clovis Aquatic Center has an indoor pool with a wellness center, including an aerobics room, at Hillcrest Park, 1700 E. Seventh St. It can be reached at 575-762-4519. Clovis' splash park is also at Hillcrest Park, at 10th and Sycamore, and can be reached at the same number.
Clovis' seasonal outdoor, zero-entry (beach entry) pool is in Potter Park at 501 N. Upsilon St. Call 575-762-2285 for more information.
Portales' seasonal swimming pool features a zero-depth wading pool area, two water slides, three water play features and a bathhouse. The pool at 210 E. Seventh St. can be reached at 575-359-4805.