Barksdale Air Force Base

Proudly serving the Ark-La-Tex region for more than 80 years, Barksdale Air Force Base is in the northwest corner of Louisiana in Bossier City. Bossier City's sister city, Shreveport, lies just across the Red River in Caddo Parish. The base is 190 miles east of Dallas and 204 miles west of Jackson, Mississippi. The region also has easy access to other major cities in Texas, Arkansas and Mississippi.
Barksdale Air Force Base is home to the 2nd Bomb Wing and the Air Force's major command, Air Force Global Strike Command. AFGSC, activated in August 2009, provides combat-ready forces to conduct strategic nuclear deterrence and global strikes to support combatant commanders. Barksdale is also home to the Air Force Reserve's 307th Bomb Wing. The "Mighty Eighth" Air Force, of World War II fame, is headquartered at the base as well.
The base has developed from simple cotton fields in the early 1930s into a major source of revenue and employment for the region, including Shreveport and Bossier City. It encompasses more than 22,000 acres, 20,000 of which are used for recreation and as a game preserve.
Population
Barksdale serves a large population made up of more than 6,000 active-duty and reserve personnel, 5,657 military family members, and more than 4,700 civilian employees (appropriated, nonappropriated and contract). In addition, Barksdale services thousands of retirees and their family members living within a 50-mile radius of the base.
Economic Impact
Barksdale Air Force Base's total economic impact was approximately $812 million in 2015.
History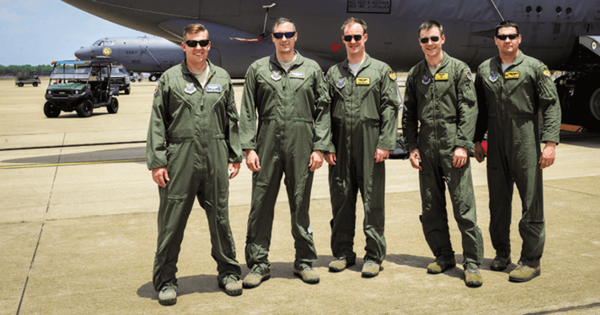 Shreveport residents were taking an interest in hosting a military flying field as early as 1924, a dream that eventually meshed with the needs of the 3rd Attack Wing, stationed at Fort Crockett, Texas, on Galveston Island, to expand its base by 500 percent and acquire at least 20,000 acres for aerial gunnery support and a bombing range.
In early 1928, prominent Shreveport citizens hired a young crop duster, Army Air Corps Capt. Harold Ross Harris, to fly over the local area and find a spot suitable for an airfield. Harris chose a sprawling section of a cotton plantation near Bossier City, Louisiana, and a delegation of citizens traveled to Washington, D.C., to propose it to the War Department.
After a site visit, the Army reported that the acreage met all Air Corps requirements: Shreveport was formally selected Dec. 5, 1928, and construction of the world's largest airfield at that time began in 1931. More than 1,400 acres of cotton fields were plowed under and planted with Bermuda grass.
The 20th Pursuit Group, Barksdale Field's first combat organization, arrived from Mather Field, California, on Oct. 31, 1932. The group's mission was aerial training to develop procedures and techniques for engaging hostile aircraft.
Barksdale Field, dedicated Feb. 2, 1933, became the home of the 3rd Attack Wing during the mid-1930s. The wing and its subordinate combat groups used Barksdale's immense acreage on the East Reservation to hone gunnery and bombing skills, flying everything from P-12s and P-26 Peashooters to Curtiss A-8 "Shrikes" and Douglas B-18 Bolos.
The base turned to training bomber crews instead of pursuit and fighter crews in the 1940s using Martin B-26 Marauders, Boeing B-17 Flying Fortresses and Boeing B-29 Superfortresses. The famous 17th Bomb Group, led by Gen. Jimmy Doolittle, trained at Barksdale, as did the Free French and Nationalist Chinese aircrews.
In 1945, Barksdale became headquarters for the Air Training Command and began phasing out B-29 crew training.
Barksdale Field was renamed Barksdale Air Force Base shortly after the U.S. Air Force became an independent branch of service in January 1948. The next year, the base became home of the first Air Force all-jet strategic reconnaissance and bomber aircraft, the North American RB-45 Tornado, and to the 2nd Air Force Headquarters, bringing Barksdale into the Strategic Air Command.
The 301st and 376th bomb wings brought the Boeing B-47 Stratojet bomber and Boeing KC-97 Stratofreighter aerial tanker to the base during the 1950s.
In 1958, the base received Boeing's newest pair of the strategic aircraft: the B-52 Stratofortress and the KC-135 Stratotanker.
The 2nd Bomb Wing transferred to Barksdale on April 1, 1963, from Hunter Air Force Base, Georgia, taking over the B-52 and KC-135 mission from the 4238th Strategic Wing. From 1965 and into the 1970s, the 2nd Bomb Wing routinely deployed aircraft and personnel to Southeast Asia for "Arc Light" (B-52) and "Young Tiger" (KC-135) missions to support the war in Vietnam, and operations over Vietnam dominated wing activities from 1972 through 1973.
Headquarters 2nd Air Force was inactivated Jan. 1, 1975, and Headquarters 8th Air Force was moved to Barksdale after five years on Guam, where it had directed strategic operations for the Vietnam War.
Barksdale received the first operational KC-10A Extender aerial tanker March 17, 1981. The base's fleet of KC-135s and KC-10s remained familiar sights in the skies over northern Louisiana through 1994, when Air Mobility Command consolidated its tanker fleet.
Barksdale played significant roles in Operation Just Cause to restore democracy to Panama in December 1989, Operation Desert Shield in August 1990 and Operation Desert Storm in January 1991. The first combat sortie of Desert Storm was launched from Barksdale, when seven B-52Gs flew a 35-hour mission — the longest combat sortie in history at the time — to fire a barrage of conventional air-launched cruise missiles against Iraq. The B-52s from Barksdale that were deployed to Spain dropped 10 percent of all U.S. Air Force bombs during the Persian Gulf War.
In September 1996, two Barksdale B-52s fired 13 conventional air-launched cruise missiles on surface-to-air missile sites and air defense radars in Iraq. Dubbed Operation Desert Strike, the mission came in response to Iraqi ruler Saddam Hussein's attacks on Kurds in northern Iraq.
B-52s and personnel from Barksdale were deployed to Diego Garcia in November 1998 in response to Iraq's refusal to cooperate with U.N. weapons inspectors. U.S. military forces, including Barksdale's B-52s, launched a sustained series of airstrikes against Iraq in a three-day-long campaign dubbed Operation Desert Fox.
From March to June 1999, Barksdale B-52s flew more than 180 combat sorties and released more than 6,600 weapons against military targets throughout the Federal Republic of Yugoslavia during NATO's Operation Allied Force to halt the brutal Serb expulsion of ethnic Albanians from Kosovo.
Shortly after the terrorist attacks on Sept. 11, 2001, the National Command Authority called upon Barksdale forces to spearhead the global war on terrorism. Operating from overseas, Barksdale warriors and B-52s, both active and reserve, played a key role in Operation Enduring Freedom, the elimination of the repressive Taliban regime of Afghanistan and the destruction of al-Qaida leadership and training infrastructure.
In March 2003, Barksdale B-52s flew more than 150 combat sorties against military targets throughout the southern half of Iraq in a lightning campaign, Operation Iraqi Freedom, in which U.S. and coalition military forces ousted Saddam Hussein, paving the way for democracy in Iraq.
The men and women of Barksdale continue to serve both at home and abroad in support of the global war on terrorism. Operating from locations across the world, the 2nd Bomb Wing played a pivotal role in defeating the repressive regimes of Afghanistan and Iraq during Operations Enduring Freedom and Iraqi Freedom respectively while also deterring aggressors in the Pacific with its stabilizing presence at Andersen AFB, Guam.
Today, as the largest bomb wing in Air Force Global Strike Command and as a part of the historic "Mighty Eighth" Air Force, the wing continues to reflect the heritage of its motto Libertatem Defendimus: "Liberty We Defend."
Organizations

AIR FORCE GLOBAL STRIKE COMMAND
Air Force Global Strike Command, activated Aug. 7, 2009, is a major command headquartered at Barksdale Air Force Base. AFGSC is responsible for the nation's three intercontinental ballistic missile wings, the Air Force's entire bomber force, to include B-52, B-1 and B-2 wings, the Long Range Strike Bomber program, Air Force Nuclear Command, Control and Communications (NC3) systems, and operational and maintenance support to organizations within the nuclear enterprise. The command's mission is to provide strategic deterrence, global strike and combat support.
EIGHTH AIR FORCE
Headquartered at Barksdale Air Force Base, Eighth Air Force is one of two active-duty numbered air forces in Air Force Global Strike Command. The mission of the "Mighty Eighth" is to safeguard America's interests through strategic deterrence and global combat power. Its flexible, conventional and nuclear strategic mission gives Eighth Air Force the ability to deploy forces and engage enemy threats both from home station or forward positions, anywhere and at any time.
2ND BOMB WING
The 2nd Bomb Wing is the largest bomb wing in Air Force Global Strike Command and part of the historic Eighth Air Force. The history of the wing is nearly as old as American air power itself. Beginning in World War I, the unit was established by the American Expeditionary Forces as the first effort in aerial bombardment.
The mission of the 2nd Bomb Wing is to provide the United States with combat-ready airmen and B-52s for nuclear deterrence, global strike and combat support operations. The 2nd Bomb Wing conducts the primary mission of Barksdale Air Force Base with three squadrons of B-52H Stratofortress bombers — the 11th Bomb Squadron, which is the training squadron; the 20th Bomb Squadron; and the 96th Bomb Squadron. Together they ensure the 2nd Bomb Wing provides flexible, responsive, global combat capability, either autonomously or in concert with other forces. The wing trains all Air Force Global Strike Command and Air Force Reserve B-52 crews.
307TH BOMB WING
The 307th Bomb Wing operates the B-52H Stratofortress and employs approximately 1,400 Air Force Reserve personnel. The wing was reactivated at Barksdale on Jan. 1, 2011, with the 93rd and 343rd bomb squadrons. The wing is assigned 18 B-52H Stratofortress aircraft.
Arrival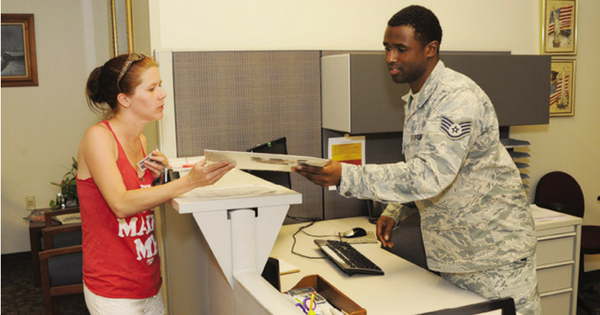 See the Getting To & Around Shreveport-Bossier City chapter on Page 17 for information about local airports, train service and public transportation. The closest commercial flights land at Shreveport Regional Airport, about 13 miles from the base. Transportation is not provided to the base.
SPONSORSHIP
Contact your sponsor with your estimated arrival time and flight information, if applicable, prior to your arrival at Barksdale Air Force Base.
Sponsorship is vital to the relocation process. Don't PCS without talking to your sponsor before departing for Barksdale Air Force Base. Your sponsor will answer any questions you have about the base and the local area, make lodging or dorm arrangements and meet you upon arrival. Your sponsor will be there to help you and your family settle into your new community.
If you have not been in touch with a sponsor and your departure is nearing, contact your gaining unit or call the Airman & Family Readiness Center at 318-456-8400.
DRIVING DIRECTIONS
Cellphone use by the driver of a moving motor vehicle is prohibited on all Department of Defense installations, unless the cellphone is used with a hands-free device.
From Shreveport Regional Airport
Shreveport Regional Airport is at 5103 Hollywood Ave., west of downtown. When leaving the airport, cross Hollywood Avenue to Monkhouse Drive to take Interstate 20 east through Shreveport and into Bossier City. Take Exit 22, Airline Drive, and turn right at the traffic light. Take a left at the next light onto Old Minden Road (state Highway 72). Stay in the right lane as it merges onto Northgate Drive, ending at Barksdale's Bossier Gate.
From the East on Interstate 20
Take Exit 22, Airline Drive, and turn left at the traffic light. Take another left at the next light onto Old Minden Road (state Highway 72). Stay in the right lane as it merges onto Northgate Drive, ending at Barksdale's Bossier Gate.
From the West on Interstate 20 East
Take U.S. 71 south/Barksdale Boulevard Exit 20C. Turn left at the sixth traffic light onto Barksdale Boulevard (Highway 71). Stay in the left lane for the Shreveport Gate.
From the South on Interstate 49
Exit onto Bert Kouns Industrial Loop and travel east to 70th Street, crossing the Red River into Bossier City. Turn left at the intersection of 70th Street and U.S. Highway 71. Continue through five traffic lights. Turn right into Barksdale via the Shreveport Gate.
CHECK-IN PROCEDURES
The 24-hour arrival point at Barksdale AFB is the Barksdale Inn at 555 Davis Ave., near the Northgate Road Gate.
If you arrive during duty hours, check in at your commander's support staff to start inprocessing. Your CSS will be able to assist you from there.
Military Personnel Section
801 Kenney Ave., Suite 1300
318-456-6968
https://tinyurl.com/y925rqbr
First Term Airmen Center
801 Kenney Ave.
318-456-4957
https://tinyurl.com/y7b5gv23
The First Term Airmen Center is designed to aid all first-duty-stationed airmen with their transition from a training environment into a mission-oriented environment using the airmen's skills, knowledge and training gained from technical school. All airmen must report to FTC within 30 days of arriving at Barksdale and must attend the MPS briefing prior to the session. For upcoming classes or to register, call the First Term Airman Center.
Firearm Registration
If you are interested in bringing your privately owned firearm to Barksdale Air Force Base, there a few things you should know. First, registration is a requirement in storing your privately owned firearms on base.
The following steps will help you in this process:
Complete AF Form 1314.
Complete DD Form 2760 and attach to AF Form 1314.
Transport POF, AF Form 1314, and DD Form 2760 to 2 SFS Armory (Bldg. 6000).
2 SFS Armory will provide a copy of the AF Form 1314. Transport AF 1314 to your unit orderly room.
Registration of your POF is an important step in Barksdale policy. However, there are also established guidelines when transporting your POF as well. POFs may be transported to and from a place of residence or origination, using only the most direct route of travel, to the base skeet club, 2nd Security Forces Squadron Armory, base sporting events involving authorized firearms (i.e. hunting events/locations), or out the base gates. Also, please notify gate guards when transporting POFs. It is important to keep weapons and ammunition separated when transporting on the installation. You cannot transport or carry concealed, except personnel with Law Enforcement Officer Safety Act credentials. Finally, firearms will be transported unloaded and the POF will not be readily available or within reach of vehicle occupants during transportation. If vehicle design does not allow this, then POF must be in a locked container.
For more information, visit https://tinyurl.com/ycutnaob.
TEMPORARY LODGING
Barksdale Inn
555 Davis Ave. W
318-456-3091
https://tinyurl.com/yavjyvxf
Reservations at the Barksdale Inn may be made in advance and are encouraged during peak relocation periods (May through August). The availability of rooms varies, with the highest demand during the summer months. PCS and TDY personnel are encouraged to make reservations as early as possible to ensure a trouble-free, uninterrupted stay. Families PCSing are eligible to occupy quarters for 30 days.
The inn has a limited number of pet-friendly family quarters. If rooms are not available for the time of your reservation, request a list of kennels in the area to temporarily board your pets.
Visit the website for current room rates.
Getting Settled



HEALTH CARE
2nd Medical Group
243 Curtiss Road

Appointments 318-456-6555
Nurse Advice Line 800-TRICARE
Suicide Crisis Hotline and Chat 800-273-8255
www.airforcemedicine.af.mil/MTF/Barksdale
The 2nd Medical Group serves Barksdale Air Force Base and beneficiaries in the surrounding area. Its mission is to ensure the reliability of global warfighters by optimizing their health and that of the Barksdale community with medics prepared to execute their professional responsibilities anywhere and at any time. The group provides care in family medicine, flight medicine, mental health, dental health, optometry, physical therapy and more.
Dental Clinic
Dental care is available to active-duty military only. Family members of active-duty personnel are encouraged to use the TRICARE Dental Program. Program information is available by visiting www.tricare.mil/CoveredServices/Dental/TDP.
TRICARE
TRICARE is the health care program for active-duty and retired service members, their families and survivors. TRICARE provides health plans, prescriptions, dental plans and other special health programs to its beneficiaries. TRICARE's mission is to enhance the Department of Defense and the nation's security by providing health support for the full range of military operations and sustaining the health of all those entrusted to their care.
TRICARE offers a range of health care plans. TRICARE Prime is the mandatory health care option for active-duty service members. Family members of active-duty service members, retired service members and their families may also use this option. If you use TRICARE Prime, you are assigned a primary care manager at a military or network provider who delivers most of your care. If you need care your PCM cannot provide, you are referred to a specialist. Active-duty service members and their families pay nothing out of pocket for this option; however, there is less freedom to choose your provider. On Jan. 1, 2018, TRICARE Standard and Extra were combined into a new plan, TRICARE Select. Select is a standardized fee-for-service plan available to family members of active-duty service members, retired service members and their families. After you enroll in TRICARE Select, you may schedule an appointment with any TRICARE-authorized provider. Referrals are not required, but you may need prior authorization from your regional contractor for some services. You will pay a copay or cost share based on the type of care and provider you see. Costs for Select vary, but you will pay an annual deductible as well as a percentage of covered services. Non-network providers may charge up to 15 percent more than the TRICARE allowable charge; you are responsible for these extra charges. TRICARE also offers plans for remote and overseas locations, reserve military members, young adults who are no longer covered under regular TRICARE coverage and other scenarios.
TRICARE coverage is completely portable, so it moves with you when you relocate. Follow these simple steps to ensure you have no break in coverage when you move:
Do not cancel your TRICARE Prime enrollment option before you move.
Update your personal information in DEERS immediately when you arrive at your new location.
Select a new primary care manager.
If you are already using TRICARE Select, moving is easy. When you arrive at your new location, update your personal information in DEERS. Then find TRICARE-authorized providers in your new area. Remember, you may have a new regional contractor and claims filing address.
TRICARE's online tools can help you find and compare plans that you are qualified to use. Beginning in 2019, however, TRICARE will allow you to switch between plans only if you have a "qualifying life event" such as the birth of a baby or a move. For a complete description of the types of coverage programs and regions, visit www.tricare.mil. For more information about recent changes to TRICARE, visit https://tricare.mil/changes.
HOUSING
Housing Management Office
201 Langley Drive
318-456-4791
www.housing.af.mil/Units/Barksdale
The Barksdale Air Force Base Housing Management is ready to support you in the transition to your new home and community. Use the resources provided to become familiar with the housing options and support services available to you. When you arrive at Barksdale Air Force Base, visit the HMO to receive invaluable information, counseling and guidance prior to entering into a written lease or rental or sales contract for housing.
Unaccompanied Housing
206 Curtiss Road
318-456-2779
www.housing.af.mil/Units/Barksdale
Unaccompanied housing is provided for unaccompanied airmen in the ranks of E-1 to E-3, and E-4 with less than three years of service. Each airman is provided a private sleeping room, furnishings, bed linens and supplies required for comfortable living. Permanent-party unaccompanied housing consists of two Dorms-4-Airmen, where four airmen with private rooms and bathrooms share a kitchen, living space, and washer and dryer; four 1+1 dormitories, where two airmen with private rooms share a kitchen and a bathroom; and four dormitories where two airmen with private rooms share a bathroom, with two common-area kitchens available in the dayrooms. Each room has a private sink.
Unaccompanied airmen in the rank of E-4 with more than three years of service will move into housing in the local community.
Barksdale Family Housing
201 Langley Drive
318-747-2723
www.barksdalefamilyhousing.com
At Barksdale Air Force Base, military family housing is privatized. In addition to your option to purchase and rent housing in the local community, you may now choose to live in privatized housing by signing a tenant lease agreement with Hunt Military Communities, which owns the family housing and is responsible for maintaining, repairing, constructing and managing the community.
For comprehensive information about homes and amenities available in the Barksdale privatized housing community, visit the Barksdale Family Housing website.
MAIL
Postal Service Center
204 Curtiss Road
318-456-3950
The Postal Service Center will accept mail prior to your arrival. All general delivery mail will be held for as long as 90 days. If you have problems with delivery, or if you would like to establish a post office box for delivery prior to your arrival (dormitory residents only), contact the Postal Service Center.
To receive mail for general delivery, use the following address:
Your Name and Rank/Gaining Unit and Office Symbol
204 Curtiss Road, Suite 100
Barksdale AFB, LA 71110-2455
PETS
Veterinary Clinic
318-456-3923
www.barksdale.af.mil/Units/2ndMedicalGroup/VeterinaryClinic
If you live on base, base and housing regulations require you to register your animals with veterinary services within 10 working days of your arrival. Please bring your records with you when registering. Households on base are limited to two animals, and breed restrictions may apply.
Quality veterinary care is offered to active duty, dependents, retirees of the U.S. military, and Reserve members stationed at Barksdale on active status. A valid military ID card must be shown and full payment made at the time of service.
The Barksdale Veterinary Clinic provides vaccinations, heartworm testing and prevention, routine dental and surgeries, feline leukemia testing, parasite control products, microchipping and health certificates for travel. Sick calls are accepted on a limited basis, based on facility capabilities and time. Prescription medications, including heartworm and parasite prevention products, are only available once a valid veterinary-client-patient relationship has been established and proof of vaccinations have been received if not a current patient.
The clinic doesn't have the capabilities to offer hospitalization, intensive care, illnesses or care requiring extended and/or prolonged treatment or emergency services. The clinic also doesn't offer grooming or boarding. Staff can provide a list of local civilian veterinarians and facilities that offer these services.
RELIGIOUS GUIDANCE
Chaplain's Office
318-456-2111
www.fb.com/barksdalechapel
Chaplains, chaplain assistants and chapel communities are eager to meet your spiritual needs at Barksdale Air Force Base. Religious services include worship services, ministries, study groups, programs for single members and families, and counseling. Your group or squadron chaplain knows the leaders and members of your units and stands ready to help you within and beyond your workplace — all with 100 percent confidentiality.
There are two chapels on base, as well as a ministry center for airmen. For more information, visit the chapel website.
VEHICLE REGISTRATION
There is no longer a requirement to register your vehicles with Barksdale Air Force Base. All privately owned vehicles on base must be insured, and a current license plate is required. Louisiana state traffic laws apply on base; see the Getting To & Around Shreveport-Bossier City chapter on Page 17 for more information. All vehicles entering or leaving base are subject to search.
Serving You



DINING
For hours of operation, menus and special event information, visit http://barksdalelife.com and click on "Dining."
Barksdale Club
644 Davis Ave.
318-456-4926
Bowling Center Snack Bar
823 Twining Drive
318-456-4162
Caddy Corner Grille
Flight Kitchen
104 Lindebergh Road
318-456-4769
Pelicans Snack Bar (at the base pool)
2938 Daedalus Ave.
318-456-0119
Red River Dining Facility
331 Curtis Road
318-456-8068
The Source
104 Lindbergh Road
318-456-5985
EDUCATION
Base Training and Education Services
723 Douhet Drive, Suite 209
318-456-2615
https://tinyurl.com/y932eboc
The Education Center offers professional guidance to enhance individual and mission readiness, educate and equip airmen through available Air Force education programs, and assist in preparing the world's elite fighting force through education.
The Air Force is a full-time job, but this doesn't mean airmen should give up on their education and dreams. In fact, this is more of a reason to continue your education. While most will carry the load of student loans, airmen have a wide variety of options that can allow them to attend college for next to nothing. Even deployments don't have to stop you from getting your education. Numerous schools have online classes and many deployment locations are offering education centers to help students. Schedule an appointment with an education advisor for more information.
FAMILY SUPPORT
For information about family support programs at Barksdale Air Force Base, visit the 2nd Force Support Squadron online at
http://barksdalelife.com.
Airman & Family Readiness Center
801 Kenney Ave., Suite 1400
318-456-8400
https://tinyurl.com/ybjjgrgv
The Airman & Family Readiness Center is a one-stop information and referral center and the cornerstone of the Barksdale family support system, helping airmen and their families enhance their readiness and quality of life.
Programs include Air Force Aid, Casualty and Survivor Benefits, the Discovery Resource Center, the Exceptional Family Member Program, Military Child Education, Personal and Family Readiness, Personal Financial Readiness, Relocation Assistance, Spouse Employment, Transition Assistance, Volunteer Assistance and more.
Additionally, the center is staffed with a military and family life counselor as well as a VA benefits consultant.
Child Development Centers
CDC East
424 Kenney Ave.
318-456-4139
CDC West
411 Fairchild Ave.
318-456-2735
The Child Development Centers offer full-time, hourly and preschool care for children 6 weeks to 5 years old. After-school care is also available. The centers provide a safe, nurturing environment that promotes social, cognitive, language and physical development of youngsters. The centers are accredited by the National Association for Early Childhood Programs.
Children of active-duty military personnel or DOD civilian personnel are eligible to use the CDCs. Fees are based on total family income. For information on registration, availability and waiting lists, call the centers.
Exceptional Family Member Program
801 Kenney Ave., Suite 1400
318-456-8400
This program provides information and referral services for exceptional family members.
Family Child Care
413 Curtiss Road
318-456-9688
The Family Child Care program provides a smaller, more personal child care setting. Family Child Care is held in the provider's home by highly trained and inspected child care professionals. Providers care for no more than six children in the home, including their own children. Providers complete annual security clearances, meet stringent licensing requirements, are certified in CPR and first aid, and undergo unannounced home observations. The meal program is USDA regulated. Providers set their own rates.
School Liaison
801 Kenney Ave., Suite 1400 318-456-8400
The school liaison officer is the connection between Barksdale Air Force Base families and private and public schools. The officer provides support to service members during all stages of transition and deployment to ensure children receive every opportunity for quality education.
Youth Center
425 Kenney Ave.
318-456-3448
The Barksdale Youth Center offers year-round programs to meet the needs of school-age, preteen and teenage youth. Programs include sports, before- and after-school care, and instructional classes such as taekwondo, piano and guitar. Hours vary based on the program; call the center for more information.
LEGAL SERVICES
Legal Office
334 Davis Ave.
318-456-2562
The legal office provides legal assistance and claims services for active-duty members, retired military members and their families. The judge advocates are licensed attorneys who assist eligible individuals on personal civil legal matters. The office can assist with wills, powers of attorney, notary service, domestic relations matters, landlord-tenant issues, financial and debt issues, taxes and Servicemember's Civil Relief Act issues.
Wills are by appointment only Monday through Friday. Powers of attorney and notary service are provided on a walk-in. Powers of attorney are prepared and notarized "while you wait." Please go to the Air Force Legal Assistance website, https://aflegalassistance.law.af.mil, prior to coming by the legal office. For other legal advice, call to schedule an appointment.
LIBRARY
744 Douhet Drive
318-456-4101
https://tinyurl.com/yd9zmmj4
The Barksdale Library offers a variety of services to active-duty military, reservists, Guard members, retirees, DOD civilians and their families. Check out the library website for access to the catalog and information on programs.
RECREATION
For information about the recreational programs at Barksdale Air Force Base, visit the 2nd Force Support Squadron online at
http://barksdalelife.com.
Archery
7623 Range Road
318-453-0976
The Archery Course is on the East Reservation at the Red Chute Shotgun Sports Club and features 31 3-D lifelike targets that vary from raccoons and turkeys to dinosaurs, deer and elk.
Arts & Crafts Center
475 Icarus Road
318-456-3140
The Arts & Crafts Center offers printing services, customized gifts and awards, engraving services and more.
Auto Hobby & Repair
400 Rickenbacker Ave.
318-456-4695
Work on your vehicle at the auto hobby shop. Mechanics are on-site for routine repairs, including brakes, tuneups, wheel balancing, belts, oil changes and more. Classes and training are available upon request.
Bowling
823 Twining Drive
318-456-4133
The 16-lane Bomber Alley bowling center features league bowling, a pro shop, a snack bar and special events like Red Pin Bowling and party packages.
FamCamp
6341 Range Road
318-456-2679
FamCamp has 42 paved sites equipped with 50-, 30- and 20-amp hookups, sewer, water hookups, and free Wi-Fi capabilities. Primitive tent camping and recreational lodging units are also available.
Fitness Centers
Iron Airman Facility
3875 Prichard Drive
318-456-1119
Pump House
Between Barksdale Club and pool
318-456-4135
Senior Airman Bryan R. Bell Fitness Center
709 Langley Drive
318-456-4135
The Iron Airman Facility provides fitness enthusiasts an Olympic-style workout. Cardio equipment is also available so patrons can vary their exercise routines. The Senior Airman Bryan R. Bell Fitness Center has fitness classes, basketball and racquetball courts, indoor and outdoor tracks, a cardio and weight room, a parent-child area, an aerobics room, locker rooms and more. The Bell fitness center also manages an unmanned, satellite fitness operation, located near the north gate, called the Pump House. These facilities are available 24/7, but some facilities require registration for this access; call for more information.
Frame Shop
475 Icarus Road
318-456-5644
The Frame Shop offers custom framing and matting, as well as a large selection of artwork and limited-edition prints.
Golf Course
180 Bossier Road
318-456-2263
Enjoy the 18-hole, par-70 Bomber Bayou Golf Course. A pro shop, snack bar, practice putting green, driving range, chipping and pitching practice green, and bunker and sand trap practice area are available. Hours are seasonal; call for more information.
Information, Tickets & Travel
801 Kenney Ave., Suite 1003
318-456-1866
Get information about local events, weekend getaways and day trips at the ITT office. The office offers discounted tickets for local and national attractions such as Disneyland, Disney World, Six Flags Over Texas, Texas Rangers baseball and Medieval Times.
Outdoor Adventures
1264 Twining Drive
318-456-3426
Outdoor Adventures offers programs that take advantage of the great outdoors at Barksdale. A variety of special events are hosted by the Outdoor Adventures staff, including canoe trips, archery tournaments, bike riding and organized hikes. Horseback riding, zip lining and indoor skydiving trips are offered frequently.
Outdoor Adventures also provides items to rent for a wide variety of activities, including trailers, campers, boats, bounce houses, lawn equipment and party items. Hours are seasonal; call for more information.
Paintball
110 Range Road
318-309-4152
The paintball program is operated by Splat Zone Paintball and offers low-impact paintball for children as young as 7 years old as well as full-throttle paintball for ages 10 and up. Splat Zone has a full supply of equipment, safety gear and paint for your outing. They offer scenario games, like Zombie Paintball and price specials. The field is located in Clear Lake Park on the East Reservation and offers four playing fields, including a 6-acre woodsball course. The field is open for play by reservation.
Pool
2938 Daedalus Ave.
318-456-3482
This outdoor pool features a triple water slide, shaded seating, a children's pool, outdoor showers and restrooms. The pool hosts swim lessons, recreational swimming and military lap swimming. Hours are seasonal; call for more information.
Shotgun Sports Club
7623 Range Road
318-456-4582
The Red Chute Shotgun Sports Club offers trap, skeet and five-stand sporting clays as well as a 14-station, 100-bird sporting clays range for all DOD card holders and approved civilians.
Wood Shop
475 Icarus Road
318-456-3409
The Wood Shop provides tools, hardwoods and classes, as well as customizable awards, shadowboxes and more.
SHOPPING
Barksdale Commissary
1265 Twining Drive Bldg. 4765
318-456-8263
www.commissaries.com
Save your hard-earned dollars when shopping for groceries at the Barksdale commissary. In-store amenities include a bakery, a deli, fresh sandwiches to go, party cakes and custom photo cakes, plants, rotisserie chicken, sushi and more.
Barksdale Exchange
The Barksdale Air Force Base Exchange wants to be your first choice for shopping. It offers a price-match program that guarantees the lowest prices in town. Hours of operation for services outside of the main exchange vary so call or visit the website for detailed information.
Main Exchange
455 Curtiss Road Bldg. 4711
318-752-9227
Exchange Restaurants
Charley's Grilled Subs 318-746-2603
Johnny's Pizza House 318-747-3973
Smoothies-N-Things 318-503-9636
Starbucks 318-742-7698
Subway 318-742-5445
Taco Bell 318-746-2603
Services
Alterations 318-742-0133
Barbershop 318-588-5088
Beauty Shop 318-746-5930
GNC 318-741-0097
Laundry, Dry Cleaning 318-742-0133
Military Clothing Store 318-746-6429
Mobile Center 318-747-9215
Optical Center 318-746-6060
Other Facilities
Barbershop (Flightline) 318-456-3769
Burger King, Bldg. 4250 318-741-3845
Capehart Express, Bldg. 8029 318-741-5964
Express with Class Six, Bldg. 3900 318-746-5662
Firestone Complete Auto Care, Bldg. 3900 318-747-6888