Barksdale Air Force Base Civilian Opportunities


Federal Jobs
Visit www.usajobs.gov to search for Department of Defense jobs at Barksdale Air Force Base. You can also visit the Air Force Civilian Service website, www.afciviliancareers.com, which lists civilian job opportunities at U.S. Air Force active-duty, reserve and Guard units across the nation. U.S. citizenship is required.
NAF Jobs
For information about service jobs, including openings in lodging, dining facilities, recreation areas and other non-appropriated fund positions, visit www.nafjobs.org.
Exchange Jobs
For Base Exchange jobs, visit the AAFES career page at http://odin.aafes.com/employment and search for Barksdale.
Resources

EMPLOYMENT RESOURCES
National Resources
At the national level such websites as www.monster.com, www.careerbuilder.com, www.jobs.com and www.indeed.com have extensive search capabilities as well as resume tips, forum support and professional networking options.
The National Military Spouse Network, a networking, mentoring and professional development organization, has a wealth of career information at its website, www.nationalmilitaryspousenetwork.org. The group aims to help military spouses build a meaningful, sustained career path and offers a library of articles that touch on topics from entrepreneurship, resume tips, self-promotion and more as well as a membership-only discussion forum. The organization also features companies that are military spouse-owned or military spouse-friendly on its Homefront Business Listings page.
Local Resources
State of Louisiana
Louisiana Workforce Commission
Bossier Business & Career Solutions Center
4000 Viking Drive, B-1
Bossier City, LA 71111
318-741-7360
Caddo Business & Career Solutions Center
2121 Fairfield Ave., Suite 100
Shreveport, LA 71104 318-676-7788
The Louisiana Workforce Commission has online career aids that help you search for jobs, find the right job and post your resume. It also lists the statewide locations of business and career solutions centers. Job hunters can get help in creating a resume; information on the labor market, job fairs and unemployment insurance; helpful publications; education; and training services. Search the agency's database of opportunities at www.laworks.net/Stars. There is a special section specifically for veterans, including information about employment, disabled resources, veterans organizations, Veterans Affairs services and more. The site also guides those starting or re-opening an unemployment claim.
City of Shreveport
Human Resources Department
505 Travis St., Suite 530
Shreveport, LA 71101 318-673-5170
https://tinyurl.com/yb4mm88x
The Human Resources Department lists current government openings on the internet and offers an online application process.
Bossier City
Human Resources Department
620 Benton Road
Bossier City, LA 71171
318-741-8800
www.bossiercity.org/Human-Resources
Bossier City Human Resources Department posts job openings in the Human Resources Department, on other departmental bulletin boards and online. Applications are accepted in person at the department, or via mail, fax or email. For employment listings and more information, visit the website.
EMPLOYMENT AGENCIES
An employment agency can offer posts ranging from high-level administration to warehouse work. Many employers use agencies as their human resources department. Agencies advertise, interview, test and manage payroll. A temp-to-perm arrangement allows the employer and prospective employee to evaluate each other before committing to permanent employment.
Municipal and regional chambers of commerce include local employment agencies in their member lists, along with contact information. See Page 16 for a list of chambers of commerce in Shreveport-Bossier City.
JOB-SEEKER TIPS
Always keep your resume up-to-date and have several versions that target specific industries and highlight your skills that fit their job descriptions.
Compile several reference lists with a good variety of people and former business associates. Be sure to first ask each if you can use them as references.
Compose a comprehensive, catchy and succinct cover letter of no more than a page (this is no place to ramble). It will introduce you and your desire to work for the company. Have a knowledgeable friend check it for errors; misspelled words and bad grammar hint at carelessness and indifference. Know what the company does, and highlight skills, work experience and education that apply to the position. Be aware that many employers now accept only online applications so get comfortable with computers.
Maintain a positive, professional and broad-based presence on social media such as Facebook and LinkedIn; almost all employers search social media sites to vet job candidates, and your absence there will raise red flags. Also be aware that images and comments posted spur-of-the-moment can be searched out forever and come back to haunt you.
Be prepared for an interview at any time. When you submit your application, a supervisor may want to talk immediately, or the phone may ring with a call from a hiring director. Compose — and rehearse — your one-minute self-promotional speech on who you are, an achievement or two and your strengths. It's not vanity to make a good first impression. If a supervisor wants to know why she should hire you, be ready.
Always follow up with thank-you letters and calls. Even today, a letter, as well as the quick-response email, will separate you from a surprising number of the other applicants — to your advantage — and keep your name fresh in the interviewer's mind. Judicious calls display your continued interest. Writing out beforehand what you want to say helps. So does rehearsal.
Be aware that due to the usually huge numbers of applicants, most companies are able to follow up only with candidates in whom they are interested. Don't take it personally if you're not notified that you didn't get the job.
Self-Employment



Small Business Resources
Learn the steps to start and grow a small business at USA.gov's Small Business website. The platform features hand-picked government websites helpful to small business owners. Learn about business taxes and incentives, financing a business, importing and exporting, federal government contracting, state business resources and more. The website also provides information on a wide range of programs and services to help veterans, women, minorities and the economically disadvantaged start or grow a business.
Louisiana Small Business Development Center
Northwestern State University of Louisiana
1800 Line Ave., Building C, Room 101
Shreveport, LA 71101 318-677-3017
www.lsbdc.org
The Louisiana Small Business Development Center offers no-cost, confidential consulting assistance, workshops and seminars, as well as other business information and resources. Learn business basics or polish management skills with learning opportunities throughout the year. The LSBDC can also help you gather industry or market statistics for your business or marketing plan, research specific market or industry trends, and identify competitors, suppliers or potential customers. Find tools, templates and research on business issues, including business planning, finance, management, taxes, accounting and more at the center's website.
City of Shreveport
505 Travis St., Suite 440
Shreveport, LA 71101
318-673-6480
https://tinyurl.com/yapfn9qv
Shreveport offers specific information for individuals wanting to start or relocate a business in the area. Visit the city's business startup page online for information about licenses, permits, zoning, financial assistance and more. In addition, the Business Resource Guide at https://tinyurl.com/yb88urda provides information on employee training, taxes and more.
Small Business Resource Center
710 Benton Road
Bossier City, LA 71111
318-746-0252
https://tinyurl.com/yckp9c4p
In Shreveport-Bossier City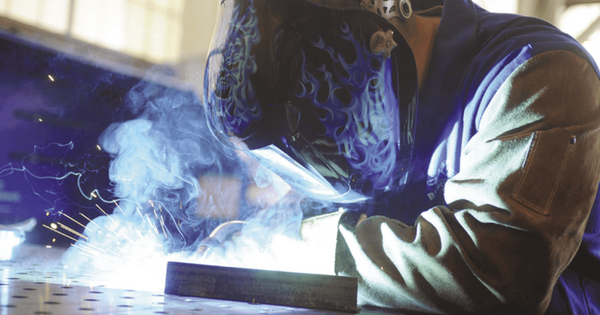 The Hub of Business and tourism in the Ark-La-Tex region, Shreveport, is where the borders of Arkansas, Louisiana and Texas meet. Shreveport and Bossier City enjoy a diversified economy that continues to expand, to the point that in September 2014, Money Magazine put Bossier City at No. 7 as one of the best places in the country to find a good job; that same year, Forbes magazine ranked Shreveport-Bossier City among the "Best Opportunity Cities."
Part of this growth stems from the Red River that divides the two cities. The river is navigable south of Shreveport, and a long-term four-state plan would open it to shipping as far northwest as the greater Dallas area. The Port of Shreveport-Bossier helps businesses conduct trade efficiently, and the Interstate 20 and I-49 corridors are two more positives for business owners.
In addition to being on prime transportation routes, the city is proactive when it comes to business. According to the North Louisiana Economic Partnership, North Louisiana has the lowest cost of doing business in the nation, with competitive utility rates, low labor costs and a pro-business tax structure.
Overall, employment opportunities are vast, with major employers in a variety of industries, including military, government, health care, education, retail and gaming sectors. Median household income in Bossier City is
$47,289 and $38,056 in Shreveport, the U.S. Census Bureau says.
Port, Rail and Transit Access
The Shreveport and Bossier City area boomed in the mid-1800s because of its waterways running south to the Mississippi River and its location on cross-country roads of the era. Its cotton and other crops made Shreveport a center of steamboat commerce, and the Red River carried products and people in and out throughout the Civil War. By 1914, however, most freight traffic had diverted to the newer, more convenient railroads, and with neglect and lack of use, the Red River became unnavigable to larger vessels.
Shreveport's past is laced with mass transit and highways. As far back as the 1870s, residents were riding in mule-drawn street cars; about 20 years later, the mules were replaced by electric motors. Commuter rail systems in Shreveport flourished for decades, with rail lines extending to rural areas, but in the 1930s, buses began to edge out the trolleys and rail cars, though they did not totally supplant trolley service until the 1960s, the same decade the Interstate Highway System debuted with construction of the east-west Interstate 20 through town.
In the mid-1990s, the coming of riverboat gambling to the riverfront drew crowds of free-spending new visitors and revitalized adjacent downtown Shreveport into the bargain. Today, Shreveport-Bossier City is being redeveloped as a port and shipping center.
Barksdale Air Force Base
Another economic boon to the area is Barksdale Air Force Base. The base is the largest employer in the Shreveport-Bossier City metropolitan statistical area, as well as the largest single-site employer in northwest Louisiana, the Greater Bossier Economic Development Foundation calculates. According to the base's economic impact statement for fiscal 2015, the annual economic effects of the base exceeded $812 million. The base created more than 3,300 jobs as well, valued at more than $127 million.