In Shreveport-Bossier City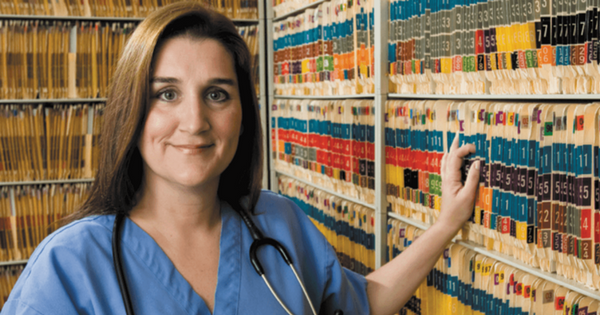 There are many health care services in Shreveport-Bossier City for military, civilians and veterans, though implementation of the Affordable Care Act has changed established insurance options. Visit www.healthcare.gov for information on open enrollment for health care coverage under the national Affordable Care Act. Navigators for a Healthy Louisiana, www.lahealthcarenav.com, can help walk applicants through the maze of choices.
See the Military Buyer's Guide to connect with local hospitals and medical centers, health care centers and health care providers
COMMUNITY HEALTH CARE CLINICS AND RESOURCES
A community health center or clinic is customarily the place to go for those who have no health insurance or have limited income or ability to pay medical fees. Such clinics accept most insurance and provide affordable, comprehensive health care by well-trained, professional staff. They also serve those who are uninsured and underinsured, and most are open to making sliding scale payment arrangements based on income and family size.
David Raines Community Health Centers, www.davidraineschc.org, operates three centers in the Shreveport-Bossier City area. Areas of care include dentistry, WIC, family medicine, behavioral health, pharmacy services, women's health and vision. For more information, visit the David Raines Community Health Centers website. Contact each center for hours of operation and other information.
DENTAL CARE
The Louisiana Dental Association is the largest professional health organization of dentists in the state with nearly 1,900 members, making its website, www.ladental.org, a useful place to start in finding a dentist. You can also seek referrals from people you know who've had dental care in the area.
Consider the following to find the best dentist for your needs.
Are the office hours convenient for your schedule?
Is the dental office close to your home or office?
How are dental emergencies handled?
Does the office appear to be clean and well organized?
Is the staff helpful and friendly?
What are the financial policies and how is insurance handled?
A good relationship with your dentist is essential to good oral health care. So take your time and choose one that you and your family feel comfortable with.
The Louisiana Oral Health Program can give you tips for oral health and low-cost dental care. Visit its website at https://tinyurl.com/y8vjsmfg.
FINDING A LOCAL DOCTOR
It is important to find a health care provider before an urgent medical need arises. Building trust with a health care provider takes time, so don't wait until a family member is ill to find a doctor, nurse practitioner or other health care provider.
Personal referrals from friends or other medical personnel can help. Building trust with a health care provider takes time, so don't wait until a family member is ill to find a doctor, nurse practitioner or other health care provider.
Keep in mind the following tips and questions as you look for a health care provider.
Visit the American Medical Association's website at www.ama-assn.org for patient health care resources.
Ask health insurance plans and medical offices for information on their doctors' training and experience.
Has the doctor completed several years of training in a specialty and passed an exam? Check out the American Board of
Medical Specialties at www.abms.org or call 866-275-2267.
Has anyone registered a complaint or taken disciplinary action against the doctor? To find out, check out the Louisiana State Board of Medical Examiners at www.lsbme.la.gov or call 504-568-6820.
Call the doctor's office and ask for an appointment. Most doctors will take time to meet potential patients, but you should expect a nominal fee for the use of his or her time.
When you meet a doctor and the staff for the first time, consider the following: When scheduling the appointment, was the receptionist friendly, prompt and professional? Did he or she take time to answer your questions? Were you left on hold too long? Did the receptionist seem knowledgeable about the workings of the office? When you arrived, were you greeted promptly? Was the reception area clean and comfortable? Was the staff friendly and willing to answer your questions? Did you have to wait long in the exam room before the doctor arrived? Was the exam room orderly and clean, with a chair for a family member to sit in? When the doctor arrived and introduced himself or herself, was it with a smile? Did the doctor seem rushed or tired? Did you get a good first impression? Did you feel comfortable revealing personal information? During the consultation, did nurses or assistants pop in and out? Did the doctor leave the room during your conversation? Did the doctor seem caring, compassionate and sympathetic to your concerns? Did the doctor rush through the meeting? Did the doctor seem relaxed? Did you feel as though you were the only patient the doctor had to see that day?
Treat finding a doctor as seriously as looking for a new job or a new home. Depending on the length of time you will be in the area, this relationship is a long-term commitment, and you want to be comfortable with the person who will see you while you are most vulnerable.
For Veterans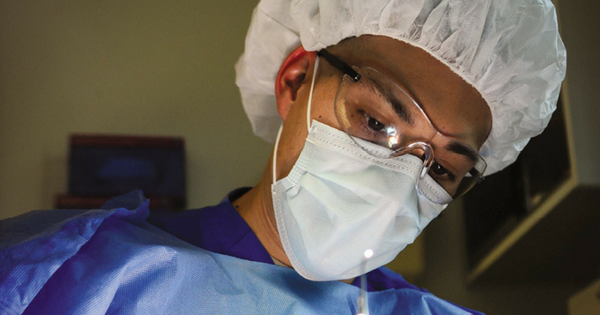 Veterans in the greater Shreveport-Bossier area are served within Veterans Integrated Service Network 16 — the South Central VA Health Care Network, with the nearest major medical center in Shreveport, less than 15 minutes from Barksdale AFB. VISN 16 serves more than 445,000 veterans each year with 10 medical centers and 40 community-based outpatient clinics throughout Arkansas, Oklahoma, Louisiana, Mississippi and portions of Texas, Missouri, Alabama and Florida. The closest community outpatient clinic is in Shreveport.
Overton Brooks VA Medical Center
510 E. Stoner Ave.
Shreveport, LA 71101
318-221-8411

Care Line 800-644-8370
Appointments 318-990-5000

www.shreveport.va.gov
The Overton Brooks VA Medical Center is affiliated with the Louisiana State University School of Medicine in Shreveport and works collaboratively with the 2nd Medical Group at Barksdale AFB. The VAMC provides tertiary care in medicine, surgery, neurology and psychiatry and a broad spectrum of outpatient services. The following is a list of community-based outpatient clinics and the vet center in Shreveport. For a full list of clinics and other facilities, see the website.
Knight Street Clinic
3000 Knight St., Building 5
Shreveport, LA 71105
318-221-8411
Shreveport Vet Center
2800 Youree Drive, Building 1, Suite 105
Shreveport, LA 71104
318-861-1776
Louisiana Department of Veteran Affairs
P.O. Box 94095
Baton Rouge, LA 70804
225-219-5000
VA Suicide Hotline 800-273-8255
The Department of Veterans Affairs improves the quality of life for Louisiana's veterans, military and their families by increasing awareness and access to appropriate federal, state and local resources. Veterans within the state can receive health care from a variety of facilities including hospitals, community clinics and veterans homes. Combat veterans who were discharged or released from active service on or after Jan. 28, 2003, are eligible to enroll for enhanced care in the VA health care system for five years from their date of discharge or release. The enrollment period begins on the discharge or separation date of the service member from active-duty service, or in the case of multiple call-ups, the most recent discharge date. Veterans, including activated reservists and National Guard members, are eligible if they served on active duty in combat after Nov. 11, 1998, and have been discharged under other than dishonorable conditions.
LDVA operates two service offices in the area:
Bossier Parish Service Office
2292 Barksdale Blvd.
Bossier City, LA 71112
318-741-8391/8392
Caddo Parish Service Office
1031 Creswell St.
Shreveport, LA 71101
318-676-7540
Hospitals/Medical Centers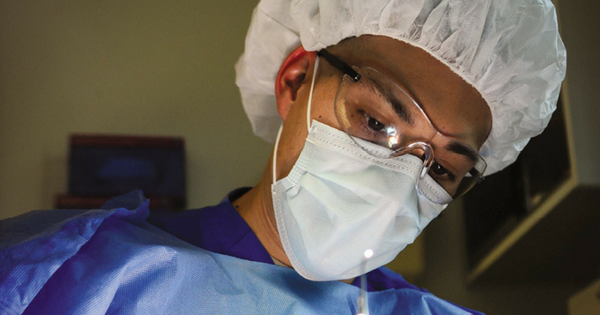 Because emergencies can happen without warning, it is prudent to know where to go when they happen. Saving minutes in a crisis can mean saving a life. Knowing what services are available, and where, can make all the difference. Visit the following websites for more information on local hospital and medical center services.
CHRISTUS Highland Medical Center
1453 E. Bert Kouns Industrial Loop
Shreveport, LA 71105
318-681-5000
www.christushealthsb.org/Highland
LifeCare Hospitals of Shreveport
North Campus
2550 Kings Highway
Shreveport, LA 71103
318-212-6860
Pierremont Campus
8001 Youree Drive
Shreveport, LA 71115
318-212-3200
www.lifecarehealthpartners.com/region/shreveport
Louisiana State University Health Shreveport
1501 Kings Highway
Shreveport, LA 71130
318-675-5000
www.lsuhscshreveport.edu
Shriner's Hospitals for Children
3100 Samford Ave.
Shreveport, LA 71103
318-222-5704
https://tinyurl.com/ydxaygfk
Willis-Knighton Bossier Health Center
2400 Hospital Drive
Bossier City, LA 71111
318-212-7000
www.wkhs.com/Locations/Bossier
Willis-Knighton Medical Center
2600 Greenwood Road
Shreveport, LA 71103
318-212-4000
www.wkhs.com/Locations/MedicalCenter
Willis-Knighton Pierremont Health Center
8001 Youree Drive
Shreveport, LA 71115
318-212-3000
www.wkhs.com/Locations/Pierremont
Willis-Knighton South and the Center for Women's Health
2510 Bert Kouns Industrial Loop
Shreveport, LA 71118
318-212-5000
www.wkhs.com/Locations/South
Public Health Care


Louisiana Department of Health & Hospitals
628 N. Fourth St.
Baton Rouge, LA 70802
225-342-9500
www.dhh.louisiana.gov
The Louisiana Department of Health & Hospitals is the primary state health agency for Louisiana. Its website has information on health topics, services available and a listing by parish of public health units in the state.
Local health units offer a variety of services, including family planning, STD counseling and testing, WIC and nutrition services, immunizations and more. Services vary by location. A listing of local health units in Shreveport-Bossier City follows. For a full list of local health units, their hours of operation and their available services, visit the website.
Bossier Parish Health Unit
3022 Old Minden Road
Bossier City, LA 71112
318-741-7314
Caddo Parish Health Unit
1035 Creswell Ave.
Shreveport, LA 71101
318-676-5222