Emergency Services

EMERGENCY SERVICES
For emergencies, dial 911. For nonemergencies, call:
Emergency Control Center
105 E. Yeager Blvd., Bldg. 2860
661-277-3340 or DSN 527-3340
From a landline base telephone, emergencies can be reported by calling 911.
If using a cellphone, dialing 911 is not recommended, as the call will be relayed to the location of the cellphone service provider. Emergency cellphone calls should be made to the base fire department's communication center at 661-277-4540/4541. The Emergency Control Center is open 24 hours a day. Paramedic treatment and ambulance service are available 24 hours a day.
Fire department emergency response is provided by a network of five fire stations located across the base:
• Fire Station 1 provides service to the flight line.
• Fire Station 2 provides service to the base housing area.
• Fire Station 3 provides service to the southern portion of the base.
• Fire Station 4 provides service to the Air Force Research Laboratory, Propulsion Directorate.
• Fire Station 5 provides service to the northern portion of the base.
Fire prevention training is available by calling 661-277-3643/4621 or DSN 527-3643/4621.
Counseling is available by the chaplain staff 24 hours a day. During duty hours, the chaplain can be reached at 661-277-2110 or DSN 527-2110. After duty hours, the on-call chaplain can be reached through Command Post at 661-277-3040 or DSN 527-3040.
Incoming civilian employees should report during the duty day to the Consolidated Support Facility in Bldg. 3000, 5 N. Seller Ave. If you need directions or information upon arrival at Edwards, a 412th Security Forces Squadron gate guard will be happy to assist you.
Incoming active-duty military should report, in uniform, to their gaining unit during the duty day. After hours, your first stop should be the 24-hour arrival point at the Edwards' High Desert Inn lodging office. It is in Bldg. 5602, 602 Honts Drive, just off Manzanita Way in the base housing area.
All active-duty military are required to attend the Newcomers' Orientation, which provides vital information regarding base resources and services, policies and procedures, background and more. Times and locations vary; you must call to register. Call the Airman & Family Readiness Center, 90 Farrell Drive, Bldg. 5620, at 661-277-4709/0723. Spouses are encouraged to attend, and advanced registration is also required.
In the event of an emergency while en route to Edwards, travelers should call their new unit or assignment. If that information is unknown, call the intro manager at 661-277-4281 or DSN 527-4281 during the day or the 24-hour arrival point at 661-277-3302/3394/4101 or DSN 527-3302/3394/4101 at any hour.
Commuting
There are the two primary commuting routes to Edwards' main base. California State Highway 14, also known as the Antelope Valley Freeway, is for people living in towns to the south of the base, such as Lancaster, Palmdale and others. For people living north or east of Edwards, California State Highway 58 is the main route to reach the base and the Air Force Research Laboratory. Speed limits along these roads are in the 65- to 70-mph range, making it practical to live relatively far from base. Traffic is rare; however, backups at the gates during periods of increased security do occur.
There is no public transportation serving Edwards at this time. Carpooling is encouraged. A minimum commute to base is roughly 30 minutes.
Child Care

Child Development Center
1305 Fitzgerald Blvd., Bldg. 6457
661-275-TOTS (8687) or DSN 525-8687
Hours: Open Monday through Friday; hours of operation are 6:15 a.m. to 6 p.m. The center is closed for all AFMC family days and federal holidays.
The Child Development Center, in the housing area, provides developmental care for children 6 weeks to 6 years old, as well as children attending kindergarten. Hourly care and part-day enrichment programs are available. The center participates in the Give Parents a Break program for deployed spouses, as well as families needing a break. Breakfast, lunch and afternoon snacks are served on a daily basis. New standardized menus were implemented Oct. 1, 2018. All menus are in accordance with U.S. Department of Agriculture guidelines.
Eligibility
Eligibility and priority are established through AFI 34-144. Active-duty members, DOD civilians, dual-employed families, single families, dual-military couples and those attending school full-time are given priority. Requests for care are done through registration at MilitaryChildCare.com (MCC).
Philosophy
The practices of Air Force Child Development Programs are based on current knowledge of child development and early childhood education. The centers support the development of the whole child, meaning all areas of development are considered interrelated and equally important. The program acknowledges that children learn through active, hands-on involvement with their environment, peers and caring adults. The program respects each child's unique interests, experiences, abilities and needs, thus allowing it to be responsive to and appropriate for each child. Children are valued as individuals, as well as part of a group. Likewise, the program respects and supports the ideals, cultures and values of families in their task of nurturing children. The center advocates for children, families and the early childhood professionals within their programs.
Early Learning Matters (ELM) Curriculum
The curriculum was created by Purdue University, has been adopted and supported by DOD-USDA Partnership for Military Families and will be implemented in the 3- to 5-year-old classrooms in October 2018. The younger age groups, 6 weeks to 2 years, will adopt the new curriculum in January 2019. The new curriculum will provide the teachers with sequenced activities that are aligned with children's developmental paths and a learning-focused environment with age-appropriate materials. It will sensitively build on children's knowledge, skills and interests. It will provide a range of developmentally appropriate strategies to promote meaningful learning throughout the day by respectfully recognizing family cultures in all practices.
The foundation skills for our 3- to 5-year-olds are:
• Creative Expression
• Language/Literacy
• Mathematics
• Physical/Health
• Science
• Self-Regulation
• Social-Emotional
•Social Studies
Family Child Care Program
Youth Center
24 Lathrop Drive, Bldg. 5210
661-275-9647 or DSN 525-9647
Office hours: 8 a.m. to 4 p.m. Monday through Friday.
The Edwards Family Child Care program offers an alternative option for quality child care in a home environment. Licensed providers are trained in early child development, pediatric first aid, CPR, food handling and other related areas. Prior to licensing, a prospective provider is given orientation training and background screenings are conducted by the fire, health and safety departments. Additionally, the FCC coordinator conducts inspections to ensure that a home is ready to provide care. Once a month an unannounced inspection is conducted and monthly trainings are offered to ensure providers remain current in all areas of early childhood development.
A referral list of licensed providers is available through squadron first sergeants, the Family Child Care office, the Child Development Center, most services facilities and the Airman & Family Readiness Center. The referral list is also available on www.edwardsfss.com.
All persons providing child care in their home for more than 10 hours per week must be licensed. Applications and information on becoming a child care provider or personal assistance in finding quality in-home child care is available at the FCC office.
Free Child Care for Newcomers
A maximum of 20 hours of free child care per child is available through the Air Force Aid Society to parents of all ranks who are making a permanent change of station to or from Edwards. The child care is available within 60 days of arrival or departure and is provided by Family Child Care program providers. Parents may apply for child care by bringing a copy of their orders and a valid ID to the Airman & Family Readiness Center in Bldg. 5620. Call the center at 661-277-0723 or DSN 527-0723.
Teen Center
1100 Kincheloe Ave., Bldg. 7211
661-275-TEEN (8336) or DSN 525-8336
Hours: 2 to 6 p.m. Monday through Friday; closed on federal holidays.
The Teen Center is conveniently located just around the corner from Desert Junior-Senior High School. It is a great place for teens to go after school offering fun activities and events for teens, ages 13 to 18 that are still in high school. The teen center provides a relaxed atmosphere for students to do their homework, socialize, and play video games, pool, ping pong and much more.
The Teen Center has an affordable snack bar that offers teens a well-deserved snack after school.
The Teen Center is affiliated with the Boys & Girls Club of America and 4-H offering many BGCA, 4-H and Air Force programs, such as lock-ins, cooking club, drama club, photography club, art club, robotics, fashion design, music lessons, just to name a few.
The Keystone Club, a Boys & Girls Club of America sponsored program, provides teens age 14 to 18 leadership opportunities within the base community. The club has four primary focus areas: community service, career preparation, academic success and teen outreach. The club also participates in many fundraising activities to support its participation in an annual national conference in the early spring.
The Youth of the Year Program is another BGCA initiative that recognizes teens age 14 to 18 for overall excellence. Each teen selected will represent their individual club in state, regional and national competitions. BGCA award winners may receive up to $100,000 in scholarships for their college plans.
Teen Sponsorship, run in coordination with the Airman & Family Readiness Center, helps teens moving to Edwards more quickly adjust. Incoming teens are matched to an Edwards' teen to receive information on base life from a peer's perspective before arriving.
The Congressional Award is the United States Congress' award for young Americans. The program is open to all 14- to 23-year-olds.
Participants earn bronze, silver and gold Congressional Award certificates and bronze, silver and gold Congressional Award medals. Each level involves setting goals in four program areas:
• Volunteer public service
• Personal development
• Physical fitness
• Expedition and exploration
The Teen Center's School of Music offers lessons in piano, drums, guitar, bass guitar, flute, clarinet, saxophone, trumpet and voice. Other instruments are available too, at all levels (beginner, intermediate and advanced).
Youth Programs

Youth Main Center
24 Lathrop Drive
661-275-KIDS (5437) or DSN 525-5437
Office Hours: 11 a.m. to 5 p.m. Monday through Friday.
Open Recreation Hours: 2 to 6 p.m. Monday through Friday; closed on federal holidays.
Youth Programs is the focal point for all youth activities at Edwards. A wide range of supervised programs is available to youth age 9 to 18. Youths age 13 and older may find additional programs available through the Teen Center. Youth Programs offers an array of youth, preteen and teen activities, including dances, holiday and family events and trips. Professional instructional classes are available through the center for classes such as ballet, dance and music. The center relies on both youth and parents to take an active role in shaping the programs. The main center is affiliated with the Boys & Girls Club of America and 4-H and offers many BGCA, 4-H and Air Force programs, such as Power Hour and homework help, tutoring, cooking club, art club, STEM club and photography club just to name a few. The Torch Club, a Boys & Girls Club of America sponsored program, provides youth age 9 to 12 leadership opportunities within the base community. To learn more about current services, visit https://edwardsfss.com.
The center also facilitates the Youth Sports and Fitness Program for children age 5 to 14 and a Start Smart program for age 3 and 4. The program offers a wide range of sports activities throughout the year and provides children a chance to compete and gain instruction and confidence in such sports as basketball, baseball, softball, track, volleyball and soccer.
School Age Annex

1208 W. Fitzgerald Blvd.
661-275-PLAY (7529) or DSN 525-7529
The School Age Program provides before- and after-school child care and is facilitated by the School Age Annex. The annex provides programming for students in first through sixth grade. Activities offered include art, music, drama, science, math, reading and outdoor activities, including gardening. Programming also includes 4-H and Boys & Girls Club, including caring for animals at the facility, community service and STEM activities. Meals, snacks and transportation to and from the base schools are provided. During summer and school holiday weeks, an all-day camp is also available.
Students must have completed kindergarten to register for programs.
Boy Scouts and Girl Scouts
Boy Scouts and Girl Scouts troops on base promote character, social skill development, citizenship training, sportsmanship, physical and mental fitness, and pride in a growing mind and body for boys and girls in first through 12th grade.
To find a Cub Scout Pack or a Boy Scout Troop, call the Antelope Valley District office at 661-942-7820 or visit www.scoutstuff.org. To find a Girl Scout troop, from Daisy to Ambassador, go to www.girlscoutsla.org.
Public Schools

Muroc Joint Unified School District
17100 Foothill Ave.
North Edwards, CA 93523
760-769-4821 or 661-258-4178
The Edwards community boasts an elementary school (K-6) and a junior-senior high school (7-12). On-base public schools fall under the jurisdiction of California's Muroc Joint Unified School District.
Branch Elementary School
1595 Bailey Ave.
661-258-4418
Kindergarten through sixth grade
Desert Junior-Senior High School
1575 Payne Ave.
661-258-4411
Seventh through 12th grade
California School Age
Attendance Requirements
California Education Code 48200 requires school attendance for all children between the ages of 6 and 18. Kindergarten is considered part of the regular school program. A child must be 5 years of age or older on or before Sept. 1 to attend kindergarten and must be 6 years old on or before Sept. 1 to attend first grade. Any child who will have their fifth birthday between Sept. 2 and Dec. 2 will be offered a transitional kindergarten program.
Parents are required to accompany students during registration and must provide the following for each student being registered: the student's birth certificate, the student's current or transfer report card accompanied by a withdrawal form from the most recent previous school, a current physical for the student with a doctor's signature on the school's physical form (or proof of a physical in the previous school's records), immunization and shot records, and proof of residency for each student.
California state law requires proof of polio, diphtheria, tetanus and pertussis or DTP, and measles immunizations. In addition to current admission health requirements, all students entering seventh through 12th grades will need proof of a Tdap booster shot before starting school.
Registration is held most weekdays from 1 to 3 p.m. throughout the school year. You can also access the registration requirements at the school website at http://muroc.k12.ca.us. Forms are available at each school's webpage.
High-school students who arrive on base prior to the beginning of the school year have an opportunity to plan their schedules. Counseling sessions begin in August. Honors, advanced placement, college preparatory and laboratory science classes complement a wide range of extracurricular clubs and activities, from drama and yearbook to volleyball and wrestling and Junior ROTC. With about 500 students, Desert Junior-Senior High School offers a variety of opportunities for all students to be involved with their school.
Students arriving after the school year has begun should register at the counseling office as soon as possible after arrival.
Parents can also access school registration requirements on the Edwards AFB school liaison website, www.edwardsfss.com/wordpress/family/school-liaison-office, or call 661-277-2456.
Parent Organizations
Parents have the opportunity to support and advise Edwards' schools through the Parent Teacher Association and the Parents' Advisory Council. More information on joining the PTA or PAC is available through the schools.
School Liaison Officer
School Liaison Office • 90 Farrell Drive • 661-277-2456
When to connect with your School Liaison Officer
Once orders to Edwards AFB are received, you have a choice of either contacting the SLO at your current base or contacting the Edwards SLO via phone, email or website. Provide the SLO with the age or grade of your children, location of residence, type of school or program(s) desired (private, public, gifted, special needs, STEM) and any other information you feel is important in your children's education. Once received, the SLO will be able to provide you with local school information both on and off base. The schools on Edwards Air Force Base belong to Muroc Joint Unified School District (public) and as such the SLO cannot enroll your children. This can only be completed by the parent.
Resources available for comparing schools:
When transitioning from one base to another, you can also contact the Airman & Family Readiness Center, Relocation Program and Housing Office for information on Edwards AFB and the surrounding communities. They will provide you with a welcome packet and information on the Newcomers Orientation.
Quick Checklist for School Moves
Contact the Edwards AFB school liaison officer. More helpful information is available at www.militarychild.org/navigating-school-moves.
California School Age Attendance Requirements:
California Education Code 48200 requires school attendance for all children between the ages of 6 and 18. Kindergarten is considered part of the regular school program. A child must be 5 years of age or older on or before Sept. 1 to attend kindergarten, and must be 6 years old on or before Sept. 1 to attend first grade. Any child who will have their fifth birthday between Sept. 2 and Dec. 2 will be offered transitional kindergarten.
Documents required for enrollment:
• Birth certificate, passport or ID card.
• Custody or guardianship papers and any other court documents.
• Proof of residency, military orders.
• Inter-District Attendance or Residency Based on Employment application.
• Individual Education Plan.
• 504 Plan gifted program description.
• English as a second language or bilingual education.
• At-risk or other action plans for classroom modifications.
• Student's health record (immunization, etc.). The California State Health Department requires kindergarteners and first-graders to have a physical examination and dental screening for school enrollment.
Immunization requirements:
• Polio – three doses, if the last one was given after the fourth birthday.
• DTP – four doses; if the last one was received before the fourth birthday, an additional dose is required.
• MMR – two doses.
• Hepatitis B – three-dose series.
• Varicella (chicken pox) or medical proof of having had the chickenpox.
• Tdap – one dose (seventh grade).
• MMR – two doses (seventh grade).
School Records:
• Copy of cumulative folder (only the copy mailed between schools is considered official).
• Most recent class schedule and course descriptions.
• Report cards.
• Withdrawal grades or progress reports.
• Test scores (standardized or special program testing, etc.).
Frequently Asked Questions:
1. If I live off base, how can I find out which school my child will attend and how can I research local schools?
Children are assigned to the district in which they live, making it important to research schools before making a housing decision. Within a 100-mile radius of Edwards AFB, there are over 12 school districts in the Antelope Valley. The Muroc Joint Unified School District is the district that oversees the schools on base. Each school district has a webpage where parents can research test scores, school safety, the teacher-pupil ratio and boundary maps. The school liaison officer has information about the local schools and maps of the different districts, which shows their boundaries.
2. Can I choose which school district my child will attend?
Yes, you have some choice about which school your child attends within California's public school system.
3. At what age can my child start school in California?
Students must turn 5 years of age by Sept. 1 in order to start kindergarten. If they turn 5 between Sept. 2 and Dec. 2, they are eligible for transitional kindergarten if it is offered.
4. What information will I need to enroll my child in school?
• Birth certificate, passport or ID card.
• Custody or guardianship papers and any other court documents.
• Proof of residency, military orders (water bill, lease or purchase agreement, housing office).
• Inter-District Attendance or Residency Based on Employment application.
• Individual Education Plan.
• 504 Plan gifted program description.
• English as a second language or bilingual education.
• At-risk or other action plans for classroom modifications.
• Student's health record (immunization, etc.). The California State Health Department requires kindergarteners and first-graders to have a physical examination and dental screening for school enrollment.
5. What are the course requirements for high school graduation?
To receive a high school diploma, students must fulfill state and district graduation requirements. State-mandated graduation course requirements (minimum) follow:
• Three years of English.
• Two years of mathematics (including Algebra 1). Students who successfully complete Algebra I in middle school must still complete a minimum of two years of mathematics in high school.
• Three years of social studies (including U.S. history and geography; world history, culture and geography; one semester of American government; and one semester of economics).
• Two years of science (including biology and physical science).
• Two years of physical education.
• One year of foreign language (American Sign Language is considered a foreign language), visual and performing arts, or career technical education.
Recognizing that these 13 years of preparation are state minimum requirements, local school boards often set local graduation requirements that exceed the state-mandated requirements. Students must pass the California High School Exit Examination to receive a high school diploma. Please see your school administration for any additional requirements.
6. If my child is only going to attend local or on-base schools for just a few years, how can I ensure that my child is prepared to transfer to another state school with higher standards or overseas DODEA schools?
With the help of the school counselors and the school liaison officer an academic plan can be mapped out that will assist in making smooth transitions from one school to the next.
7. Where can I find information on the process for transitioning a special needs child?
Contact the school to make an appointment for registration. Let the school know that your child has an active Individual Education Plan or an Individual Accommodation 504 Plan gifted program description, English as a second language or bilingual education, at-risk or other action plans for classroom modifications. Take a copy of your child's IEP and psychoeducational report along with all other required documents to the school to your scheduled appointment. If you have any questions prior to arrival, please check the school site or the special education office or contact the school liaison officer for assistance.
8. What are the state requirements and procedures for home schooling my child?
There are four legal alternatives for home schooling that are acceptable in California:
1) Home educators may establish a private school, based in their home, and file a private school affidavit with the Superintendent of Public Instruction of California (normally between Oct. 1 and 15 every school year).
2) Home schooling parents may enroll their children in a private school PSP (private school satellite program) that has filed a private school affidavit with the Superintendent of Public Instruction of California, which has the same legal exemption and requirements as No. 1 above. A private school satellite program may be composed entirely of home educators or may be an extension program of a campus-based private school. Families enrolled in out-of-state schools and programs are required by state law to be enrolled in a California private school (single home-based or PSP) with a California physical address for its location.
3) A child being taught by a home-schooling parent, who has a valid California teacher's credential for the grades and subjects taught, is exempted from attendance in a public school under the tutorial exemption (E.C. §48224).
4) The home-schooled pupil may enroll in a public school independent study program (E.C. §§51745-51747) or a charter school offering home study (E.C. §47600 et al.) if available in your school district or county. In these two programs, the home schooling family is totally under the authority of the public schools.
Home Schooling websites:
• K-12 Home Schooling: www.k12.com
• California Department of Education: www.cde.ca.gov
• HomeSchool Association of California: www.hsc.org
• California Homeschool Network: www.californiahomeschool.net
• Kaplan Online Schools: www.kaplanuniversity.edu
• The Khan Academy: www.khanacademy.org
• Online Tutoring: www.tutor.com
9. What schooling choices are available for my child?
Depending on where you are interested in living, there are many public, private and charter schools that are available to families. Please see your base school liaison officer for additional assistance.
10. What are the requirements for enrollment in the Youth
Programs before- and after-school care?
For on-base before- and after-school care, parents must meet program eligibility requirements per DODI 6060.3, which includes active-duty military personnel, DOD civilian personnel paid from either appropriated or non-appropriated funds, reservists on active duty or during inactive duty training, and DOD contractors. Priority is given per HQ AFMC Master Labor Agreement — find out more online at http://edwardsfss.com/wordpress/family/school-age-program.
Housing

Housing Management Office
Mojave Sky Community Center
1365 Fitzgerald Blvd.
661-277-4506 or DSN 527-4506
Fax: 661-277-0453 or DSN 527-0453
412TW.CE.Housing.Questions@us.af.mil
Hours: 7 a.m. to 4 p.m. Monday through Friday.
Contact the Housing Management Office as soon as you know you are moving to Edwards Air Force Base. Upon arrival, whether planning to live on or off base, all members (per PCS orders) are required to visit the HMO before entering into any lease, rental agreement or sales contract for housing, to include renting privatized housing on base. The HMO is ready to support you in the transition to your new home and community. Use its resources to become familiar with housing options and support services available to you.
Edwards Air Force Base military family housing is privatized. Corvias Military Living owns the homes and is responsible for maintaining, repairing, constructing and managing the homes and housing community. The HMO staff works alongside the Corvias staff and acts as a liaison and representative for military residents. Corvias offers several programs to enhance the on-base living experience, including complete yard maintenance as part of the rental package. For comprehensive information about the privatized housing community at Edwards Air Force Base, visit the Corvias website at http://airforce.corviasmilitaryliving.com/edwards.
Pets in Family Housing
A maximum of two dogs and/or cats per household are allowed while residing in family housing on Edwards. All dogs and cats must be licensed and microchipped; a pet deposit of $200 per dog or cat will be required. Residents may not have any breed of dog, including mixed breeds, which are deemed "aggressive or potentially aggressive." These breeds are defined as pit bull (American Staffordshire bull terrier or English Staffordshire bull terrier), Rottweiler, Doberman pinscher, chow chow and wolf-hybrids. Farm, ranch, wild and exotic animals are also prohibited. All dogs and cats must be registered within 10 working days of arrival by presenting a current rabies certificate or scheduling vaccinations at the Edwards Veterinary Treatment Facility. An Edwards' rabies and identification tag will be issued upon proper proof of immunization. Owners will confine pets at their residence or exercise them under the owner's immediate control on a leash at all times, unless within the fenced area of the dog park. No pets will be left unattended in motor vehicles. Breeding or abandoning animals on Edwards is prohibited.
Note: All service members' pets should be registered with the VTF within 72 hours of arrival on base.
Corvias Community Office
Mojave Sky Community Center
1365 Fitzgerald Blvd.
661-385-6060
edwards.leasing@corvias.com
Hours: 8:30 a.m. to 5:30 p.m. Monday through Friday.
Welcome to Corvias at Edwards Air Force Base. Corvias expertly manages 741 on-base homes in seven communities at Edwards AFB. Each neighborhood has parks and recreational facilities and is within walking distance to nearby schools. The Mojave Sky Community Center provides residents with a multimedia room, fitness center, computer lab, multipurpose room and swimming pool. All on-base residents are authorized free trash removal, lawn care and 24-hour emergency maintenance. Corvias maintains a small, tight-knit community. For photographs, floor plans and more information, visit http://airforce.corviasmilitaryliving.com/edwards.
Call Corvias or stop by the office to speak with a team member and learn more about the benefits of living on base.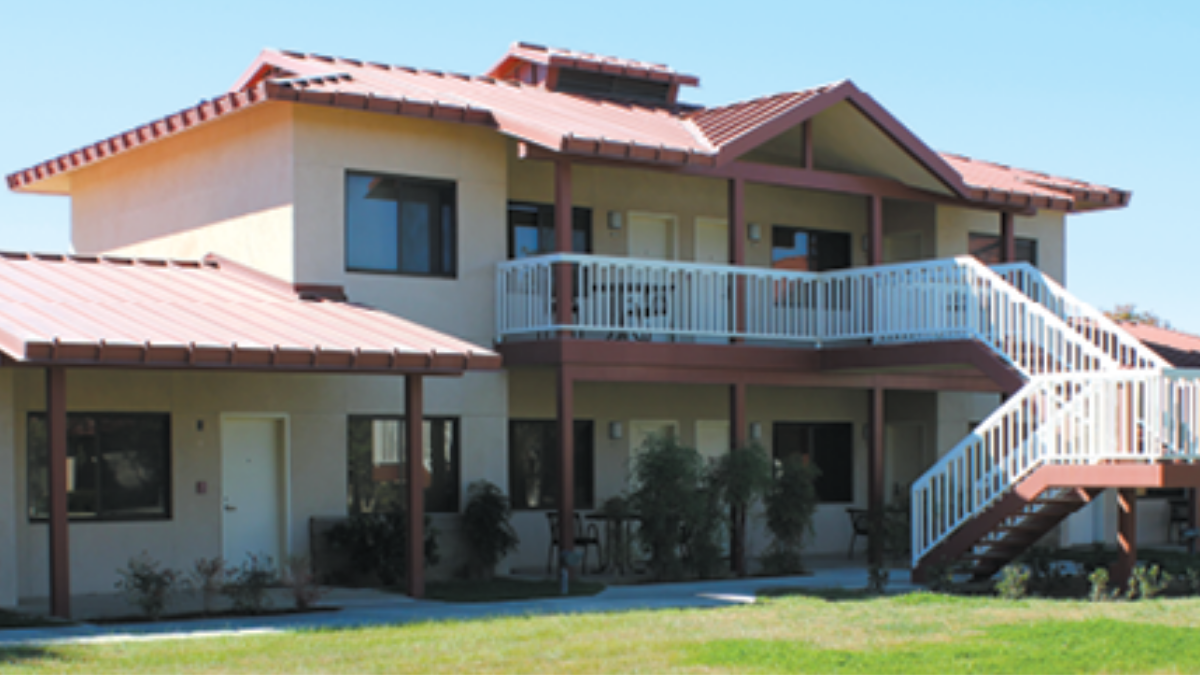 Unaccompanied Housing Consolidated Dormitory Management Office
210 Spiro Ave., Bldg. 2423
661-277-6783 or DSN 527-6783
Fax: 661-277-0540 or DSN 527-0540
Hours: 7 a.m. to 4 p.m. Monday through Friday.
All unaccompanied service members in the grades of E-1 through E-4 with less than three years of service are required to reside on base. Dormitory rooms are assigned in accordance with AFI 32-6005, Unaccompanied Housing Management, based upon grade and assigned unit. Most dormitories are centrally located within walking distance of the dining facility, the Oasis Community Center, the Aerobic and Aquatics Center, and the Rosburg Fitness and Sports Center. Pets require prior written authorization from the Consolidated Dormitory Management Office. Dogs, cats, reptiles and exotic pets are not allowed. For more information, contact the CDMO. For dormitory photographs, floor plans and other information, visit www.housing.af.mil/Units/Edwards.
On-base housing is not available for unaccompanied service members in or above the grade of E-4 with three years or more of service. They should plan to reside off base in a local community (see Off-base Housing). Members with extenuating circumstances may be housed in dormitories on a case-by-case basis. Contact the CDMO for details on requesting an exception to policy.
Off-base Housing
Members assigned to Edwards may choose to reside in one of two metropolitan areas, Lancaster or Palmdale, 35 to 45 minutes away, or in other small communities near the installation but with fewer services. These areas include Boron, California City, Mojave, North Edwards, Rosamond and Tehachapi. Housing referral personnel at the HMO are ready to assist customers with personalized listings of rentals and real estate as well as information regarding living in off-base communities. For more information, please contact the HMO or visit www.housing.af.mil/Units/Edwards.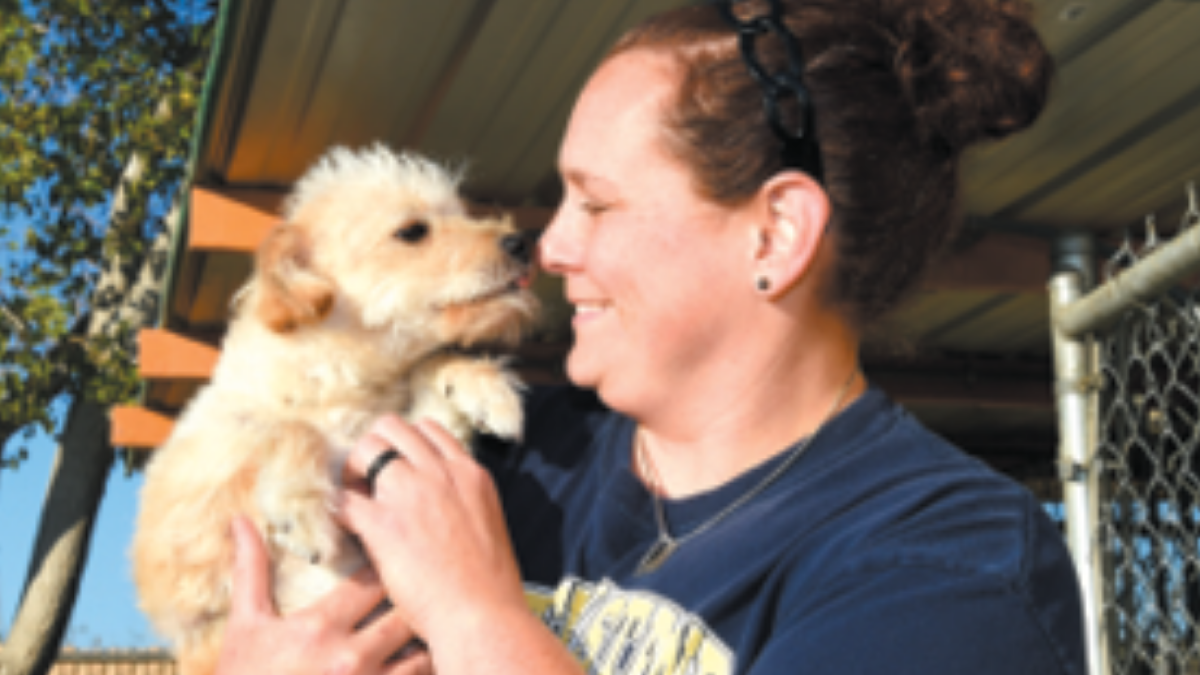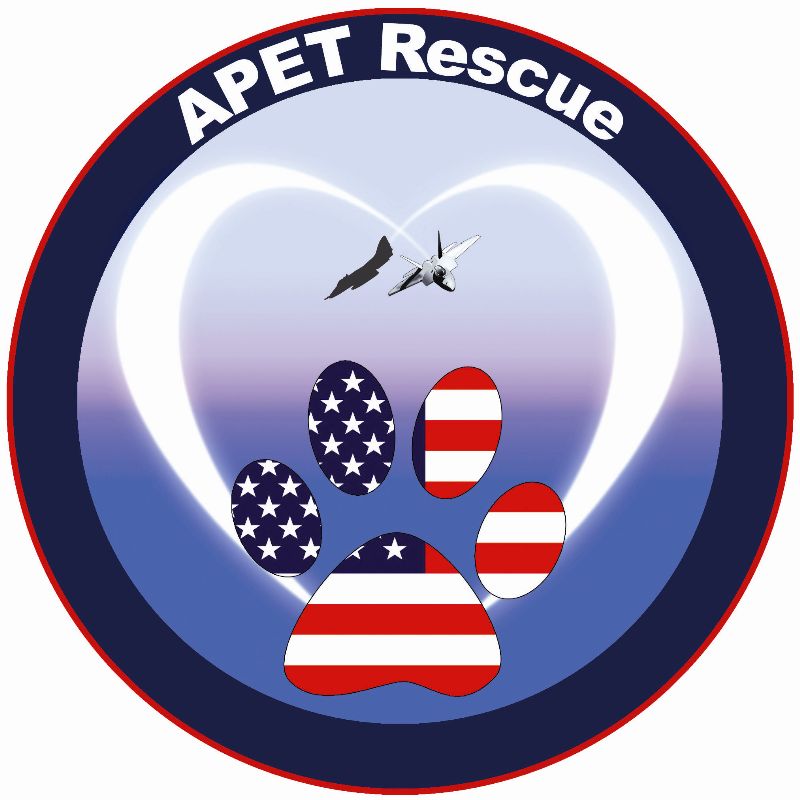 Adopt-a-Pet at Edwards Team Rescue
615 S. Forbes Ave.
661-258-9525
apetrescue342@gmail.com
www.petfinder.com/shelters/CA913.html
www.facebook.com/APETRescue
APET Rescue is a nonprofit 501(c)(3) all-volunteer organization that has been rescuing and finding loving homes for unwanted and unclaimed pets since 2002. In addition, the rescue works hard to educate the public on the importance of spaying and neutering, microchipping and overall animal care to improve the lives of their pets and reduce the over-
population of unwanted animals in the area.
Civilian Personnel
5 N. Seller Ave., Bldg. 3000
661-277-3840
The Civilian Personnel Officer executes Title V administration on behalf of the Installation Commander Serviced population for nearly 4,900 APF employees and 244 NAF employees.
• Advisor to 412 TW/CC and all supervisors for civilian personnel programs, civilian resource management and over hire management.
• New employee in-processing: schedule physicals, drug testing, suitability and equip security application.
• Provides strategic Human Capital planning, recruitment advice, hiring plan OPR, labor market assessments.
• Advise/process adverse/disciplinary actions, labor relations, workers comp.
• Provide guidance regarding employee policies such as leave, absence, hours of work, workers compensation, drug-alcohol abuse,
etc.
• Administers 412 FSS NAF human resource program (244 employees).
NAF Human Resources Office
5 N. Seller Ave., Bldg. 3000, First Floor
661-275-9675 or DSN 525-9675
Information about nonappropriated funds employment is available at www.NAFJOBS.org. NAF employment is open to off-duty military members, veterans, NAF employees, family members and civilians. The 412th Force Support HRO employs more than 252 people and offers opportunities from entry-level laborers to technical and mid-level management positions. Eligible benefits include 401(k) accounts; pensions; medical, vision, dental and group life insurance; flexible spending accounts; and the Affordable Care Act (eligibility requirement). Applications are accepted on a continuous basis online.
Finance

5 North Seller Ave., Bldg. 3000
Customer Service: 661-277-4550
customer.service@edwards.af.mil
civilian.pay@edwards.af.mil
412cpts.dts.help@us.af.mil
412cpts.gtc.apcworkflow@us.af.mil
412 CPTS Customer Service
Financial Analysis Flight
Accounting Liaison: 661-277-8449
Budget Operations: 661-277-8440
Customer Service Lobby Hours: 9 a.m. to
2 p.m. Monday through Friday.
Disbursing Office and Cashier Cage: Tuesday and Thursday by appointment only.
The Financial Analysis Flight and Customer Service are closed on wing training days (normally the first Monday of every month).
The 412 Comptroller Squadron provides financial management services to personnel, programs, support missions, associates and external customers. The services include financial management advisory service, financial services, budget operations, cost analysis, quality assurance, nonappropriated fund oversight, commander support staff and resource management systems.
The squadron serves customers between the Financial Analysis Flight and the Financial Operations Flight. The Financial Analysis Flight serves customers and organizations by certifying funding and providing a financial management liaison between Department of Defense organizations, commercial vendors, and the Defense Finance and Accounting Service. The Financial Operations Flight (Customer Service) provides support on financial matters to include military and civilian pay, disbursing and travel pay.
412th Security Forces Squadron
Base Access Sponsorship
West Gate: Bldg. 1001, 661-277-6582 or
DSN 527-6582, Open 24/7
South Gate: Bldg. 1000, 661-275-0588 or DSN 525-0588, Open 24/7
North Gate: Bldg. 4000A, 661-277-4407 or DSN 527-4407, Open 24/7
Visitor Control Center: Bldg. 1004 (West Gate, Rosamond Boulevard Entrance), 661-277-0822 or DSN 527-0882
Visitor Control Center Hours: 7 a.m. to 4 p.m. Monday through Friday.
Please note that telephonic sponsorship for base access is no longer authorized due to Air Force PII requirements.
In order to sponsor visitors, please utilize the Edwards Visitor Control Center SharePoint site (CAC required): https://cs2.eis.af.mil/sites/22001/vcc/default.aspx. All visitors must be vetted prior to entry. If the VCC is closed, the sponsor must physically come to the gate for visitors who have not been pre-vetted. Pre-vetted visitors may enter from any installation entry control point (West, North or South Gate). Visitor passes issued at installation entry control points will be issued for a maximum of 72 hours. When sponsoring visitors or contractors for more than three days, individuals must pick up DBIDS passes or cards at the VCC.
To have your visitors pre-vetted, please submit your SharePoint request at least three duty days prior to their arrival. This also allows for sponsorship after the VCC has closed without requiring the sponsor's presence at the respective gate.
Drivers and passengers are required to have a REAL ID Act-compliant state-issued driver's license or identification card and the current vehicle registration and proof of insurance.
For a single event with more than 10 visitors, please submit a Visitor Authorization List at least three duty days in advance. Please do not submit sponsorships more than seven days out.
Sponsorship requires the following information: visitor's first and last name, date of birth, driver's license number, state of issue, destination, arrival date and departure date. Sponsors will be required to provide their first and last name, a contact number and one of the following: EDI, DOD ID number or SSAN. For more base access information, please contact the Edwards Visitor Control Center.
412 SFS Police Services
661-277-4335/6901
www.facebook.com/412SFS
The 412th SFS police services section specializes in crime prevention, community policing, community outreach and base event coordination to name a few services. This office functions as the official liaison between the 412th Security Forces Squadron and the Edwards Air Force Base populace as a whole. Please do not hesitate to contact this office if you have any questions or concerns, or if you would like general information regarding Security Forces or anything law enforcement related.
Firearms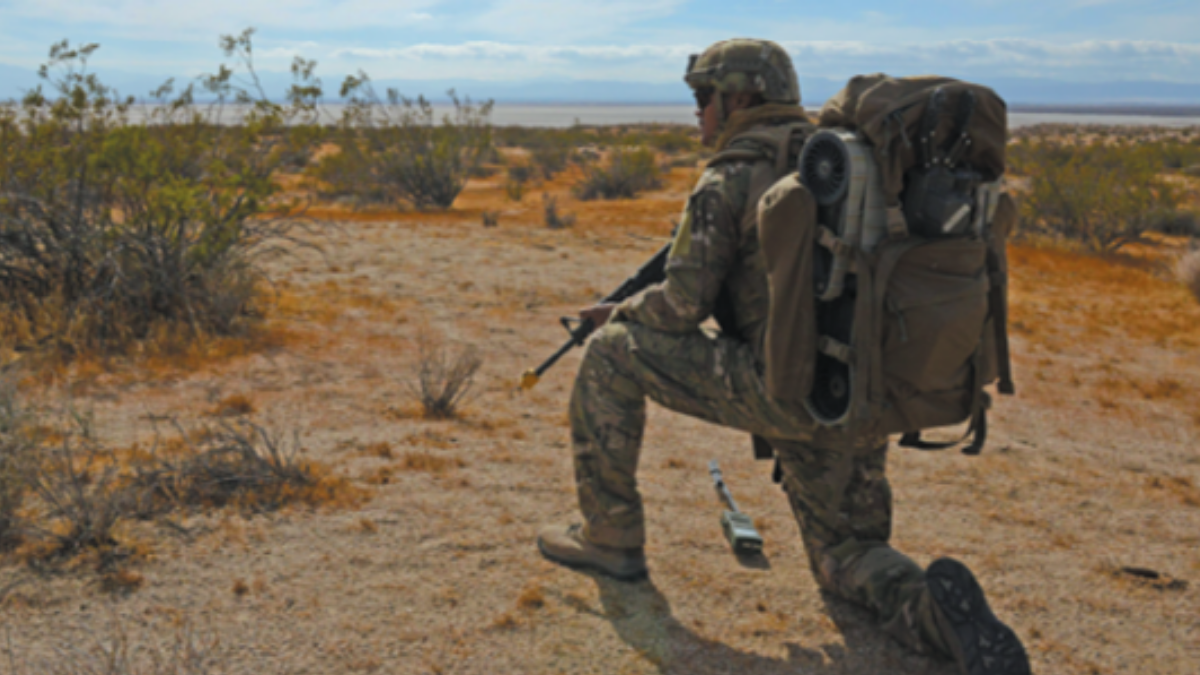 Registration, Storage and Transport
125 Methusa Ave., Bldg. 2415
661-277-3526 or DSN 527-3526
Anyone carrying, transporting or storing a privately owned firearm (or any other type of dangerous weapon) on Edwards AFB must have the weapon registered with the 412th Security Forces Squadron. Personnel carrying or transporting weapons must declare weapons and show proof of registration at the installation entry control point or Visitor Control Center when entering the installation, and upon any contact with law enforcement. If a weapon is not registered with 412 SFS, personnel must declare the weapon and proceed directly to the security forces armory to register it. All privately owned firearms being transported on the installation must be in a secured compartment or container, with the safety on (as applicable) and unloaded (with magazine and ammunition separated from the firearm). Weapons may only be transported directly to and from authorized locations and may not be stored in vehicles for convenience. Weapons are not allowed in dormitories or lodging facilities. The security forces armory can support courtesy storage of privately owned weapons as needed. Base housing residents storing weapons in their homes must submit an AF Form 1314, Firearms Registration Authorization and DD Form 2760, Qualification to Possess Firearms and Ammunition to the security forces armory within 72 hours of inprocessing and accomplish a Corvias firearms memorandum during lease signing. Please contact the 412th Security Forces Squadron Armory for more information.
Helping Resources
Airman's Attic
1100 Kincheloe Ave., Bldg. 7211
661-277-2246 or DSN 527-2246
www.facebook.com/EdwardsAirmansAttic
Hours: 10 a.m. to 1 p.m. Tuesday and Thursday, 2:30 to 5 p.m. Wednesday, retirees welcome to shop 2:30 to 5 p.m. on the second Wednesday of the month.
The Airman's Attic is managed by the Edwards Top 3 and offers free items to our military and their dependents. Several different sections are available, some of which include: military uniforms and accouterments, fitness gear and accessories, furniture, household decorations, kitchen goods and appliances, baby supplies, clothing for all ages, electronics, media, books and more. All branches of the military are welcome. If you are interested in donating to a good cause, please bring items that are clean and of decent quality. The Airman's Attic is always accepting volunteers.
Airman & Family Readiness Center
90 Farrell Drive, Bldg. 5620
661-277-0723 or DSN 527-0723
The Airman & Family Readiness Center supports the Air Force mission by supporting the Air Force family. The A&FRC serves as a one-stop information and referral center for single and married members, active-duty members, Guard members, Reserves members, civilians who work on base and retired members as well as their families.
The A&FRC provides individual consultations, workshops and a variety of services to help people remain mission-ready and enjoy a high quality of life.
One of its major functions is linkage — ensuring Team Edwards personnel and their families are connected with the appropriate services on and off base. To learn more about current services, follow the center on Facebook, see the calendar of events in the SABRE magazine or visit www.edwardsfss.com. Plus, you can call or stop by the A&FRC for assistance anytime you have a question and do not know where to find the answer.
Key services include:
Air Force Aid Society: Military members and their families faced with financial emergencies can receive assistance from the Air Force Aid Society. AFAS provides interest-free loans for emergency needs such as basic living expenses, car repairs, emergency travel and other personal emergencies. Any active-duty military installation can provide assistance if you are not near an Air Force base.
Casualty Assistance: This program's mission is to provide prompt reporting, dignified and humane notification, and efficient, thorough and compassionate service to the Edwards and surrounding military community. Casualty Assistance is here to service active-duty members, retirees and dependents in the areas of casualty benefits and the Survivor Benefit Program.
Discovery Resource Center: The family-friendly DRC provides information and resources supporting relocation, employment and self-help among many other topics. Computers with internet access and printing capabilities are available for use.
Employment: This program is designed to help military and DOD civilian spouses prepare to find employment and improve marketability skills. Employment services are offered through information, classes, one-on-one assistance and job-skills training to enhance employment.
Exceptional Family Member Program: EFMP provides information and resources to assist military family members with special needs.
Military and Family Life Consultants: Consultants provide nonmedical, short-term, situational, problem-solving counseling to service members and their families. They work with families, individuals, couples and children to provide problem identification and counseling services. MFLCs address relationships, stress management, grief after loss, occupational and other issues, providing crisis intervention when needed. For an appointment or more information, call 661-483-0946.
Personal and Family Readiness: The Airman & Family Readiness Center promotes family preparedness through education and participation in readiness support. Families are also provided assistance during extended absences of the military member, emergencies and natural disasters. Services include the Hearts Apart Program, free oil changes and Give Parents a Break, etc.
Personal Financial Readiness: The Personal Financial Readiness Program offers information and referral, educational programs and counseling on financial planning, money management, financial assessment, CSB and Redux, consumer protection and credit management. After evaluating your overall financial situation, the A&FRC staff assists in exploring ways to increase your income, better manage your current income, or save for the future. The program offers several classes as well as specialized one-on-one assistance to address your needs. Whether you need assistance with managing your money or want to learn how to invest, they are here to assist.
Personal Work Life: This program promotes community wellness and assists with the readiness and resiliency of the force across the life cycle through various classes and programs.
Relocation Services: New to the Edwards area or getting ready to PCS? A&FRC Relocation Assistance is available to assist you. Attendance at the Orientation & Information Fair is required for active-duty military and newly hired DOD civilians. The orientation provides vital information regarding base resources and services, policies and procedures, background and more. Spouses are encouraged to attend the Newcomers Spouses Orientation, designed specifically for spouses, which provides valuable information regarding available services, schools, employment and volunteer opportunities, recreation, shopping and more. Stop by and check out a variety of information on your new community.
Survivor Benefit Program: This program provides peace of mind knowing the election cannot be canceled because of declining health or advanced age. It provides tax savings to the member (SBP premiums are not taxed). It provides coverage with the government sharing in the cost of the plan (subsidized). It provides members' beneficiaries a guaranteed steady source of income after the member's death with regularly adjustments for inflation, and can NEVER run out. The retiree's pay stops on the date of their death, and SBP is the only means to provide a portion of the retiree's income to the surviving spouse and children.
Transition Assistance Program: The Transition Assistance Program equips separating and retiring military members with the skills and knowledge for the next chapter of their career — re-entry into the civilian workforce. Transition assistance services provide the tools needed to conduct a successful self-directed job search. The program consists of briefings, a variety of workshops, individual assistance and numerous resources.
Volunteer Program: This program provides airmen and family members with opportunities to volunteer on base and in the local community, enabling them to enhance their skill set, build their resume and better the community.
American Red Cross
2715 E. Avenue P/Rancho Vista Parkway
Palmdale, CA 93550
Monday through Friday, during business hours: 661-267-0650
After business hours, Saturday, Sunday and holidays: 661-277-3040
Emergency services are available on a 24-hour basis 365 days a year. American Red Cross services include, but are not limited to, emergency communication, financial assistance, counseling and guidance, referrals and information regarding veteran benefits, first aid, youth programs, cardiopulmonary resuscitation, water safety training, blood donation programs, disaster preparedness relief and community outreach.
Military personnel on temporary duty or unaccompanied tours are encouraged to instruct family members to contact their local American Red Cross when a family emergency arises and to provide the service member's rank, Social Security number and unit of assignment. This will expedite the process of contacting the military member.
Chapel Community and Religious Activities

Chapel 1,
15 W. Popson Ave.,
661-277-2110
Chapel 2,
10 Chamberlin Loop,
661-277-2110
Main Office Hours: 7:30 a.m. to 4:30 p.m. Monday through Friday.
There are two base chapels: Chapel 1 located on the main base and Chapel 2 located in the family housing area. The on-call duty chaplain may be reached for after-hour emergencies by calling the Command Post at 661-277-3040.
The chapel provides a Protestant community worship service, two weekend Catholic Masses, daily Catholic Mass (Monday through Friday), Islamic prayer (weekdays) and monthly Buddhist gatherings. Additionally, the chapel offers confidential pastoral counseling, Catholic and Protestant religious education, PWOC, a men's group, Bible studies, RCIA, Bible clubs featuring AWANA curriculum and family retreats. The chapel also hosts yoga classes and supports ECHO, MOPS, Little Learners and "My Baby & Me" programs. Please call the main office for event times and locations.
Community Support Coordinator

15 S. Muroc Drive, Bldg. 2430, Room 8
661-275-4543
The Community Support Coordinator serves as the Resilience Program specialist for the installation. Responsibilities include holding the positions of Community Action Information Board executive director, Integrated Delivery System chair, Caring for People Forum coordinator, and Status of Health and Airmen Resilience Exchange coordinator. The CSC analyzes and evaluates issues relating to individual, family and community resilience and individual preparedness. The CSC develops recommended solutions in cooperation with all appropriate functional agencies.
Equal Opportunity and Alternative Dispute Resolution Office
220 N. Rosamond Blvd., Bldg. 3760
661-277-7985 or DSN 527-7985
The goal of the EO and ADR program is to improve mission effectiveness that can often be affected when destructive conflict elements are introduced into the workplace.
To achieve this goal, it is Air Force policy (AFI 36-2706) that no Airman (military or civilian), shall be discriminated against, harassed (including sexual harassment), unlawfully intimidated or threaten another Airman or civilian employee on the basis of race, color, religion, sex, national origin, sexual orientation, age, disability, reprisal or genetic information.
The EO office provides general conflict education training and subject matter expertise as required in any specific EO and ADR germane to each situation. The EO staff also ensures individual EO complaints are fairly and thoroughly investigated, and kept confidential to the maximum extent possible.
In both military and civilian dispute processes the use of alternative dispute resolution (mediation and facilitation) is often the forum that is used to address the situation, and to bring about an early resolution of complaints.
Some of the services offered by the EO and ADR office include conflict management training as it relates to human interaction, formal and informal equal opportunity case processing, complaint inquiries, unit climate assessments, affirmative employment matters, cultural diversity awareness and the opportunity for early conflict resolution.
The Air Force Discrimination and Sexual Harassment Hotline is available 24 hours a day by calling 888-231-4058.
If you have questions, contact the EO office.
Household Goods Shipments
5 Seller Ave., Bldg. 3000
661-277-7888 or DSN 527-7888
The Traffic Management Office Household Goods Section prepares and processes paperwork for the movement of personal property and other effects for both arrival to and departure from Edwards AFB and surrounding areas. All documentation is forwarded to JPPSO, CO for final processing. The primary mission of the household goods element is to provide entitlement counseling to military and civilian members, quality assurance inspection of shipments, and other detailed assistance that pertains to the shipping and storage of personal property and passenger travel.
Legal Office
Staff Judge Advocate General
1 S. Rosamond Blvd., Bldg. 1, First Floor
661-277-4310 or DSN 527-4310
Public notary and power of attorney services: 8 a.m. to 4 p.m. Monday and Wednesday, 9 a.m. to 4 p.m. Tuesday and Thursday
Legal assistance is provided Monday through Thursday by appointment only.
Legal assistance is offered through the Staff Judge Advocate's office in the Air Force Test Center Headquarters Building, Bldg. 1. Judge advocates provide advice and assistance to all active-duty and retired members of the U.S. armed forces and their dependents, as well as Reserve and National Guard military members on Title 10 Status. Public notary and powers of attorney services are available. Although you can get a power of attorney drafted at the legal office, we recommend you complete a power of attorney worksheet through the online legal assistance website prior to coming to the legal office. Find the online worksheets at https://aflegalassistance.law.af.mil under the legal worksheets tab.
For other legal assistance, contact the legal office to set up an appointment. Wills require that a will worksheet is completed prior to scheduling an appointment. To obtain a will worksheet, visit https://aflegalassistance.law.af.mil. Click on the legal worksheets tab, or if you prefer, a hard copy can be picked up at the legal office. After completing the will worksheet, please contact the legal office.
Assistance is also available for filing claims. If you believe you should get compensation for an injury or destruction of property, you can file a Standard Form 95. With this form, please provide any additional information regarding the incident. A claims inspection will be done and a determination will be made as to whether or not the government is responsible.
Lodging
High Desert Inn
5602 Honts Drive, Bldg. 5602
661-275-ROOM (7666) or DSN 525-7666
www.dodlodging.net
Hours: Open 24/7.
The Edwards High Desert Inn has various lodging accommodations for military members, their families, authorized DOD civilians and contract personnel. For families awaiting permanent housing, there are two-bedroom and three-bedroom temporary lodging facilities with all the comforts of home. The units have kitchens, laundry facilities, two bathrooms and garages. The two-bedroom units feature one queen-size bed, two twin-size beds and a couch that converts into a full-size bed. Three-bedroom units have an additional queen or twin bed in the third bedroom. For families with pets, there are 17 designated pet units, which have an additional fee per night. Call or check online for rates. Reservations can be made 24 hours a day via phone or online.
Stables
101 Landfill Road
661-275-CAMP (2267) or DSN 525-2267
The Edwards Riding Stables have 52 stalls for private boarding of horses, complete with feed and tack storage rooms. Stables are open daily to those boarding horses. The cost to board a horse begins at $55 for the first horse and $30 for each additional horse per month with an $80 deposit. These fees help maintain the stable facilities. Horse owners are responsible for feeding their horses and cleaning their stalls.
Other facilities include a lighted main riding arena, jumping arena, trail arena and four large exercise pens. Horses stabled at the Edwards Riding Stables must undergo quarantine until cleared by a vet. Horses must have a current Coggins test as well as other immunizations.
Call the Outdoor Recreation office at 661-275-CAMP (2267) or DSN 525-2267 before bringing a horse to the base.
U.S. Army Veterinary Service
900 Kincheloe Ave., Bldg. 7207
661-275-7387 or DSN 525-7387
Hours: 8:30 a.m. to 4 p.m. Monday through Friday; no appointments Thursday due to training. Appointments are available as the vet's schedule allows.
NOTE: All service members' pets should be registered with the VTF within 72 hours of arrival on base.
The U.S. Army Veterinary Service provides comprehensive veterinary care to all government-owned animals, such as the 412th Security Forces Squadron's military working dogs, and to service members' privately owned animals through the Veterinary Treatment Facility. The VTF offers appointments for wellness exams, sick call and routine surgery or dental procedures. It is highly recommended that pet owners maintain a relationship with an off-base vet as a backup for those times when the military veterinarian is not available.
The Veterinary Corps also supports public health and force protection initiatives across the DOD, ranging from food safety missions at China Lake Naval Air Station and Marine Corps Logistics Base to commercial sanitation inspections of all food establishments that sell products to the Defense Commissary Agency. In fact, did you know that all the food in the commissary is inspected by Veterinary Corps personnel before becoming an approved source to be sold to you in the commissaries?
Medical & Dental Care

412th Medical Group
30 Nightingale Road, Bldg. 5525
661-277-7118 or DSN 527-7118
Primary, specialty and preventive care services are provided. Current services include: aerospace medicine, paramedic ambulance service, dental and oral surgery, family advocacy services, assessment and treatment for substance use disorders, outpatient mental health services, force health management, bioenvironmental services, family health services, immunizations and allergy services, laboratory services, health and wellness services, nutritional counseling, optometry, pediatrics, pharmacy services, physical therapy, physiological support and radiology. Prevention programs focus on women's health issues, public health, new parent support, substance misuse, suicide prevention and resilience. General nutritional counseling is offered in a class setting.
Medical support is also provided to the NASA Armstrong Flight Research Center and Air Force Research Laboratory communities.
Appointments
All beneficiaries empaneled to the Edwards Clinic may schedule a clinic appointment by calling central appointments at 661-277-7118 from 7 a.m. to 4 p.m. Monday through Friday. For professional advice on acute medical issues and after-hours care, call the Nurse Advice Line at 800-TRICARE (874-2273), then select Option 1, or 661-277-7118, then select
Option 2. The Nurse Advice Line consists of a team of registered nurses who can help patients decide whether self-care is the best option or if it is better to see a health care provider. Emergency care involving life, limb or eyesight can be accessed by dialing 911. If on base, emergency services can also be accessed via the Emergency Control Center at 661-277-4541. The base paramedic ambulance service is available 24/7 and will respond to all on-base 911 calls. They will provide on-scene and in-transit advanced life support and deliver the patient to the nearest available community emergency room for definitive care.
MiCare secure messaging allows patients to communicate with their provider team. Never worry about missed calls and interrupted meals again because MiCare is here. Look up or receive test results, request children's immunization records, even ask the team for a routine appointment. The clinic will answer messages within one business day. Remember, both the sponsor and spouse should have a MiCare account. Talk to your clinic staff about registering for MiCare.
Edwards Clinic Operating Hours
Primary Care Clinic: 7:30 a.m. to 4:30 p.m. Monday through Friday.
Pharmacy: 7:30 a.m. to 5:30 p.m. Monday through Friday.
Ancillary Services (lab and X-ray): 7:30 a.m. to 4:30 p.m. Monday through Friday.
Immunization Hours: 7:30 a.m. to 4:30 p.m. Monday, Tuesday, Thursday and Friday; 7:30 to 11:30 a.m. Wednesday; 9 a.m. to 4:30 p.m. the fourth Thursday of every month; and Small Pox, by appointment only, 2 to 3 p.m. Wednesday.
Flight and Operational Medicine Clinic:
7 a.m. to 4 p.m. Monday through Friday.
The first Thursday of the month the clinic holds a training day. Clinic services close at
1 p.m. with the exception of the pharmacy.
Emergency services are available via paramedic ambulance services.
Mental Health Flight
30 Nightingale Road, Bldg. 5513
661-277-5291 or DSN 527-5291
Hours: 7:30 a.m. to 4:30 p.m. Monday through Friday.
The Mental Health Flight consists of the Mental Health Outpatient Clinic, the Alcohol and Drug Abuse Prevention Treatment (ADAPT) Program and the Family Advocacy Program. The Outpatient Clinic provides various services to include individual therapy, couples counseling, groups and classes (as needed), medication management, crisis intervention and special-duty clearances. ADAPT services include substance abuse evaluations and outpatient substance abuse treatment. Family Advocacy services include assessment and supportive services for families experiencing spouse or child abuse and neglect, and support and education to first-time parents via the New Parent Support Program. All programs across the flight provide outreach and prevention services as well as consultative services to leadership as needed (e.g., substance misuse, stress and anger management, disaster mental health response services). Contact the Mental Health Flight to schedule appointments.
Physical Therapy Clinic
30 Nightingale Road, Bldg. 5521
661-277-7118
Hours: 7:30 to 11:30 a.m. and 1 to 4:30 p.m. Monday through Friday.
The Physical Therapy Clinic evaluates and treats musculoskeletal and neuromuscular disorders. It is available for all active-duty members and offers variable access to dependents and retirees. In many instances, active-duty patients can access the clinic directly (without seeing their PCM) by calling the central appointment line at 661-277-7118. For patients referred by an on-base or off-base provider, appointments can be scheduled through the appointment line or in person at the Referral Management Center.
Dental Clinic
31 Nightingale Road, Bldg. 5513
661-277-2872 or DSN 527-2872
After Hours and Sick Call: 661-266-7588/277-2330
Hours: 7 a.m. to 4 p.m. Monday through Friday.
The Dental Clinic provides comprehensive dental care for active-duty members, including a periodic dental examination and cleaning, as well as after-hours, emergency dental care. The TRICARE Dental Program, administered by United Concordia, has been established to ensure family members have access to affordable dental care through off-base providers. To enroll in the program, visit Military Personnel Flight customer service.
Flight and Operational Medicine
Aerospace Medicine Facility
55 N. Wolfe Ave.
661-277-7118 or DSN 527-7118
Hours: 7 a.m. to 4 p.m. Monday through Friday.
Flight and Operational Medicine appointments are made by calling 661-277-7118.
The Flight and Operational Medicine Office provides medical care for military members and Department of Defense civilians on flying or special operational duty status. The Flight and Operational Medicine Office also serves other active-duty members, including those assigned to various flying squadrons and center staff agencies. The unit conducts specialty physicals for Air Force, Army, Navy, Marine Corps and Reserve service members, as well as occupational physicals for specific career fields, and provides support for NASA operations. Aerospace and Occupational Medicine also serves all federal civilian employees on Edwards AFB; the medical staff evaluates, treats and follows up with occupational injuries and illnesses and addresses Occupational Safety and Health Administration-related health standards on base. The Public Health Flight and Bio-Engineering Flight are also at the Aerospace Medicine Facility. Additionally, the Optometry Clinic is with Flight and Operational Medicine and is able to offer a full range of optometric services. For optometry appointments, call 661-277-7118.
Military Personnel Flight
5 N. Seller Ave., Bldg. 3000, First Floor
661-277-4281 or DSN 527-4281
The Military Personnel Flight is the central information and referral point for personnel matters and consists of three elements: customer support, career development and force management. The customer support staff provides identification cards for service members, family members and retirees and updates the Defense Eligibility Enrollment Reporting System, or DEERS. Additionally, the customer support element offers assistance with actions such as SGLI and initial enlistment bonuses. The career development element offers assistance with actions such as assignments, promotions, retirements and separations, and re-enlistments. The force management element provides assistance with evaluations, adverse actions and updating duty information. If you have any questions or require assistance with any of these areas, contact the Military Personnel Flight and select options for customer support, career development or force management.
Phone Information
Base Operator and Information:
661-277-1110 or DSN 527-1110
The area code for Edwards and the surrounding area — Rosamond, Lancaster, Palmdale, Mojave, Tehachapi, Bakersfield and
Gorman — is 661. For California City and Boron it's 760. Phone prefixes for Edwards include 277 and 275 for work centers, 276 for NASA Armstrong and 258 for the housing areas and dormitories. The Defense Switched Network, or DSN, prefix is 527 for commercial 277 numbers and 525 for commercial 275 numbers. When dialing from base phones established with a 277 or 275 prefix, you can dial 7 or 5 digits (i.e., 275 or 5, 277 or 7) and the last four digits of the destination number.
Retiree Activity Office
5 N. Seller Ave., Bldg. 3000, First Floor
661-277-4931/0237
The Edwards Retiree Activity Office provides information and resources to area retirees of all branches of the military. Information includes, but is not limited to, health care, ID cards, legal resources, pay system, Veterans Affairs and more.
Sexual Assault Response Coordinator
35 N. Wolfe Ave.
661-277-SARC (7272)
24/7 Cell: 661-209-0115
The Sexual Assault Response Coordinator is the point of contact for all Edwards AFB sexual assaults involving military members, their family members over the age of 18 and Air Force civilians, both appropriated and non-appropriated; minors are referred to Family Advocacy. The coordinator assigns a victim advocate and provides crisis intervention, support, information and referral for both unrestricted and restricted reports. Only the SARC and victim advocates receive restricted (privileged) reports, which are not reported to law enforcement or Command (no investigation). Unrestricted reports are reported to law enforcement and Command. The SARC also provides sexual assault prevention and response training.
Sponsor Program
Newcomers to Edwards are encouraged to take advantage of the sponsor program within their respective organizations. If you have orders to Edwards and do not yet have a sponsor, call the Airman & Family Readiness Center at 661-277-0230/0723 or DSN 527-0230/0723. Helpful relocation information can also be accessed online at www.militaryonesource.mil.
Tax Assistance
661-275-ETAX (3829)
The Edwards Military Volunteer Income Tax Assistance program provides free assistance in completing and filing federal and state income tax returns annually. Active-duty members, retired military members, reservists and National Guard members on Title 10 status, and military family members are generally eligible, although services may be limited due to manpower shortages. The program is coordinated through the Office of the Staff Judge Advocate and involves training local volunteers through the IRS and the California Franchise Tax Board.
Transportation
There are three major commercial airports within 100 miles of Edwards. Los Angeles International, located west of Interstate 405, one hour and 45 minutes south of Edwards (about 90 miles), is one of the world's busiest airports, and traffic congestion in the vicinity is often a factor to consider. The Bob Hope Airport, in Burbank, is an hour and a half (about 90 miles) south of the base along State Highway 14 and Interstate 5.
Ontario International Airport, about two hours south (about 110 miles) in San Bernardino County off Interstate 15, is a less congested means of connecting to air travel. Newcomers arriving by air, rail or bus should ask for assistance from their sponsor. Late-night arrival by commercial means is not advised.
U.S. Postal Service
Main Post Office
1000 Kincheloe Ave., Bldg. 7211
661-258-7150
Hours: 9 a.m. to 4:30 p.m. Monday through Friday, closed for lunch 12:30 to 1:30 p.m.
Official base postal services are handled by the Military Postal Service Center Office, with the exception of delivery to family housing areas, the maintenance of post office boxes and retail mailing services, all of which are handled by the U.S. Postal Service. Newcomers can forward mail to the general delivery address managed by the Military PSC Office until they find permanent housing. The address is: General Delivery, PSC Box 1998, Edwards AFB, CA 93524.
Lobby areas for both post office and PSC boxes are open 24 hours a day.
UPS services are available at Outdoor Recreation, 1100 Kincheloe Ave., Bldg. 7211, and can be reached at 661-277-3546 or DSN 527-3546.
Weather
Sun and wind, not heat, are the primary year-round characteristics of Edwards' weather. Skies above Edwards are sunny approximately 350 days per year. Winds usually pick up in the afternoon from the southwest to the west and can become strong at times, particularly in the spring. Edwards' clear skies, desert climate and 2,310-foot elevation can result in a 30- to 40-degree difference between daytime and nighttime temperatures, mainly during the spring and fall. Mild evening temperatures and low humidity make the hot summer months surprisingly comfortable. Precipitation is rare between April and October and only accumulates approximately 5 inches per year. Snow flurries occasionally fall but rarely stick to the ground.
Sonic Booms

A distinguishing characteristic of Edwards is the large "booms" first heard here in 1947. Those booms are known as sonic booms. A sonic boom sounds similar to thunder and is caused by an object moving faster than sound (about 750 mph at sea level). An aircraft traveling through the atmosphere continuously produces air pressure waves similar to the water waves produced by a ship's bow. When an aircraft exceeds the speed of sound, these pressure waves combine and form shock waves, which travel forward from the generation or "release" point.
As an aircraft flies at supersonic speeds, it is continually generating shock waves, dropping sonic booms along its flight path, similar to someone dropping objects from a moving vehicle. The sound heard on the ground as a sonic boom is the sudden onset and release of pressure after the buildup by the shock wave or "peak overpressure." Duration of a sonic boom is brief and is less than a second — 100 milliseconds — for most fighter-sized aircraft.