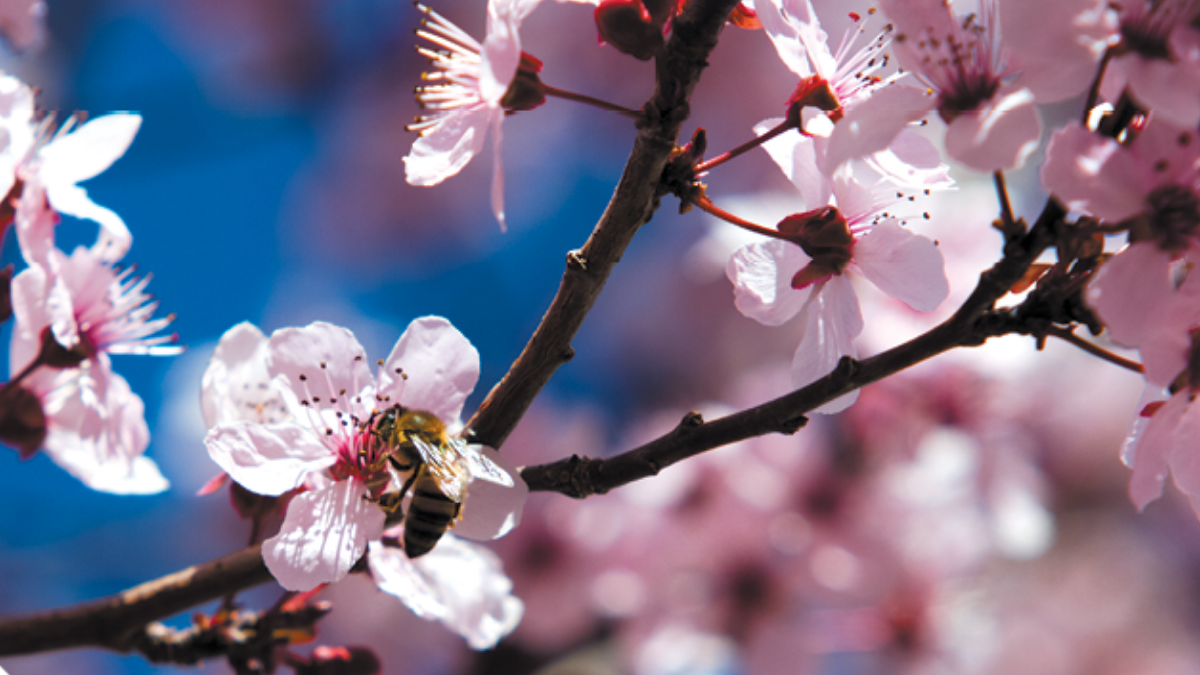 Edwards AFB is committed to conducting its mission in an environmentally responsible manner that will protect cultural, human and natural resources to include air, land, water, flora and fauna. In keeping with this commitment, we are dedicated to the continued improvement of our processes to prevent pollution and minimize waste. Significant environmental impacts are identified and objectives are set forth for improvement. We will comply with all applicable environmental laws and regulations. We have in the past and will continue into the future, pursue a course of responsible environmental stewardship to simultaneously sustain our mission and the environment.
Air Emissions in the Workplace
Edwards manages nearly 200 permitted air emissions sources and must comply with the rules from three local air districts plus, state and federal regulations. Personnel operating these sources must follow permit requirements including record keeping, and maintenance. Construction of a new emission source requires an Authority to Construct (ATC) permit prior to installation. Call 661-277-1401 for more information.
Bonfires, Fireplaces and Barbeques
Many residents like to use wood stoves and fireplaces to heat their homes in the winter. While the use of wood stoves and fireplaces for residential heating is not currently restricted in this Kern County, surrounding areas do have restrictions when fireplaces can be used for non-essential heating. However, there are restrictions on what items can be burned in your fireplace, bonfire or barbeque. Only clean, dry seasoned wood or charcoal is approved for burning in your fireplace or barbeque. Bonfires are not allowed unless a burn permit is obtained from the local air district and fire department. Bonfires may burn seasoned tree trimmings and brush only on allowed burn days with a burn permit. Check with the fire department and Eastern Kern Air Pollution Control District (www.kernair.org or 661-862-5250) on daily burning restrictions. Household waste, tires, plastics and other hazardous materials are not to be burned and must be disposed of properly through the Edwards AFB Hazardous Materials and
Hazardous Waste program.
Hazardous Materials
Hazardous materials are common, both in the workplace and at home. All hazardous materials used in the workplace on Edwards are authorized and tracked in accordance with applicable regulations and Air Force instructions. While consumer use of commercially available chemicals in the residences are exempt from most of these requirements, use of industrial chemicals for home-based businesses requires base approval. Contact the Housing Management Office at 661-277-1468 for questions on home-based businesses.
Hazardous and Universal Waste
To protect the environment and human safety, residents and workers must properly dispose of hazardous and universal waste. Examples of hazardous waste include automotive maintenance fluids and filters, painting supplies, fertilizers, cleaners and poisons. Do not place these wastes in regular trash or recycling bins. Do not pour these wastes in sinks, floor drains, oil-water separators or storm drains. Workers should receive guidance in their workplace on hazardous waste management. Examples of universal waste include aerosol cans, batteries, electronic devices (please note: all government-owned e-waste is processed through IT, or the Help Desk, and can be reached at 661-273-3444) and fluorescent lamps (please use the original packaging to turn in lamps to the collection center). Dormitory residents can take their hazardous and universal wastes to the Consolidation, Recycling and Universal Waste Facility on Rosamond Boulevard, Bldg. 4904, or call 661-277-3681. Corvias picks up household hazardous waste on a regular schedule, which is posted in the Community Office and available on the Community Manager's website at http://airforce.corviasmilitaryliving.com/edwards or by calling 661-385-6060. Edwards AFB residents can turn in their hazardous and universal waste to the following collection centers: Corvias U-Fix-It Center, Bldg. 6691 at 661-385-6051, Auto Hobby Shop, Bldg. 2450 at 661-275-2886 (used motor oil only), and the Base Landfill and Recycling Center, Bldg. 7990 at 661-277-3867 (used refrigerators). If you have any questions on universal or hazardous waste, call 661-277-3681.
Paints, Solvents and Other Household Chemicals
Common household products and automotive chemicals are a source of toxic air pollution which can trigger allergies and other respiratory issues in addition to contributing to smog or haze in the sky. In order to protect our air quality, California enacted several California Air Resources Board Consumer Products Rules (Title 17 California Code of Regulations Section 94500-94701). Residents and home-based businesses can achieve compliance with these rules by using only products manufactured for sale in California. Products that are available in local retail stores meet air quality restrictions; however, consumers should review online purchases for compliance with state regulations. Home-based businesses which regularly use paints, solvents and other chemicals should also follow best management practices as required by the Eastern Kern Air Pollution Control District and the Hazardous Materials Program.
Recycling
Base residents and workers are encouraged to participate in the Edwards Qualified Recycling Program. Not only does recycling divert waste from the Edwards landfill, but the revenue generated from recycling stays on the installation. Though curbside service is provided, housing privatization does not preclude housing residents from using the on-base recycling center. The landfill recycles paper, cardboard, aluminum and tin cans, glass, plastics, No. 6 rigid polystyrene foam (also known as Styrofoam), toner cartridges and all types of metal. However, once these recyclable materials are mixed with general household waste they will not be sorted out by landfill workers for recycling. Located on Landfill Road, northwest of the riding stables, the landfill has a recycling center that pays California Redemption Value for CRV glass, plastic and aluminum. Always be conscious of safety, visibility, fire hazards and heavy equipment when visiting the landfill. For more information about recycling, contact the landfill at 661-277-DUMP (3867).
Vehicle Emissions Testing and Tracking
The Employee-Certification and Reporting System (eCARS) is a web-based vehicle inspection and maintenance tracking program that enables owners of private vehicles to self-certify that their vehicles are in compliance with local emissions testing laws, as well as Section 118(d) of the Clean Air Act. Unlike other sections of vehicle registration code, the U.S. Congress enacted Section 118(d) specifically without exempting active-duty military members from local vehicle emissions testing and maintenance requirements.
To comply with this law Edwards personnel (civilian and military) along with personnel at approximately 50 other bases nationwide are required to annually (or as registration expires) self-certify their privately owned vehicles (POVs). Initially, an eCARS request will be sent to new personnel in an automated email with instructions to log into eCARS and complete a short series of questions regarding their vehicles and the vehicles' smog test status. Annually, 100 percent participation in eCARS is required; however, POV registration is only required when driving onto/within Edwards AFB 60 days or more per year. Call 661-277-1401 for more information.
WATER CONSERVATION
Water is a precious commodity in the desert. The Edwards AFB main drinking water system draws water from on-base groundwater wells and surface water supplied by the Antelope Valley East Kern Water Agency. Edwards is continually looking at ways to reduce its water consumption. These efforts include using recycled water to irrigate the golf course and expanding Xeriscaping to reduce water usage. Please do your part to help conserve water usage by using some of the following ideas:
• Turn water off when shaving and brushing your teeth.
• Run only full loads in the washing machine or dishwasher.
• Use the garbage can rather than the garbage disposal.
• Prevent overwatering of lawns, and direct sprinklers at the grass, not the sidewalk and road.
• Call maintenance for any water leaks, stuck toilets, dripping faucets or malfunctioning sprinklers.
For more information on water conservation at Edwards AFB, contact the 412th Civil Engineer Group at 661-277-4695.
EDWARDS WILDLIFE
With 481 square miles of mostly undisturbed desert, Edwards AFB is home to more than 470 native animal species. Most residents are likely to come into contact with wild animals at some point during their time at Edwards. In most cases, this contact is harmless and can be fascinating; however, residents should take precautions to ensure their family and pets' safety. For more information about the wildlife at Edwards AFB, visit the Edwards Environmental Management page on Facebook (www.facebook.com/edwardsenvmgt), email 412CEG.CEVA.NaturalRessources@us.af.mil, or call Environmental Management at 661-277-1401.

Desert Tortoise
Edwards AFB contains prime habitat for the desert tortoise, which can be found just about anywhere on the installation. The species is considered "threatened" under the Endangered Species Act. It is illegal to touch a wild desert tortoise unless it appears to be in immediate danger, such as crossing a busy road. If the animal is in danger and you can safely move the tortoise, use the following technique:
• Approach so that the animal can see you. It will probably pull in its head when you get close.
• Pick it up carefully using both hands — one on each side. Keep the animal level and move it carefully. Avoid sudden movements and don't jostle it.
• Place it at least 100 feet off the road, in shade, in the direction in which it was traveling. Do not take it to a remote location to release it.
• Call Environmental Management at 661-277-1401 to report your actions.
Housing residents, during their stay at Edwards AFB, may adopt a captive desert tortoise as a family pet. Once in captivity, a tortoise must remain in captivity. Some tortoises have been living with military families for decades. Contact Environmental Management at 661-277-1401 or 412CEG.CEVA.NaturalResources@us.af.mil for more information.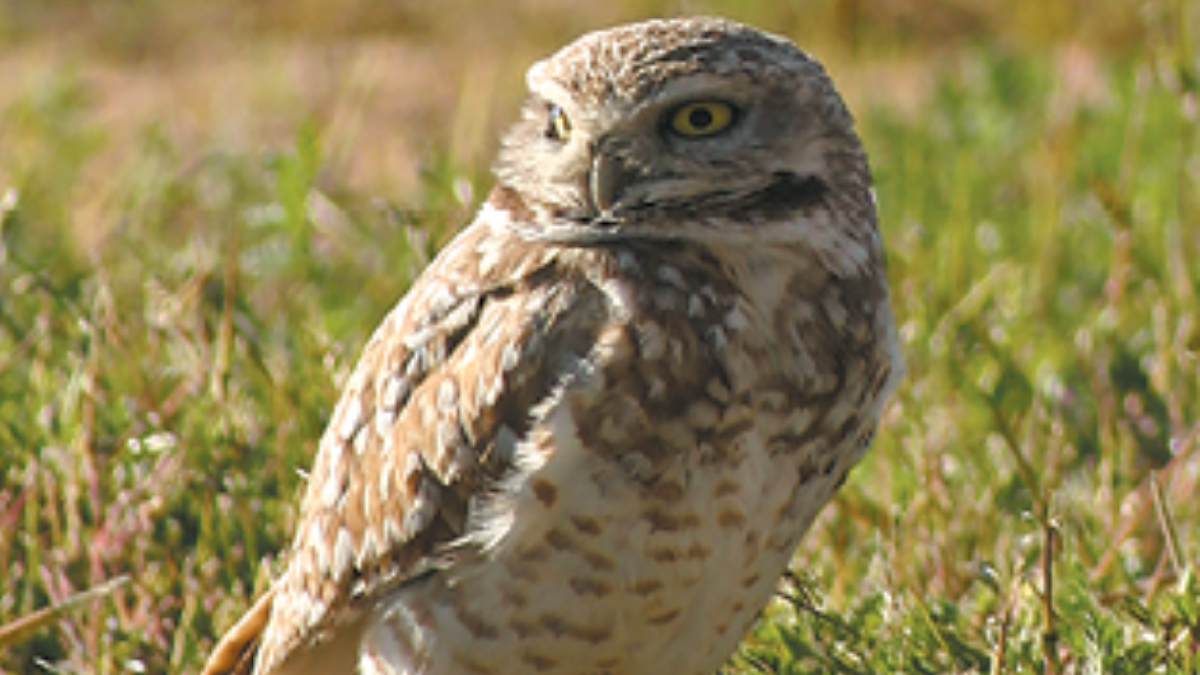 Birds
Most birds on the installation are protected under the Migratory Bird Treaty Act. This means that active nests (nest with eggs or baby birds) are also protected. If you have birds building a nest in a problem location, contact Environmental Management immediately. Once there are eggs or baby birds in a nest, even base biologists cannot remove the nest. We can also offer tips on discouraging nest building. Baby birds that have fallen from nests should be left to nature. Birds will often continue caring for their young on the ground. If you find an injured bird, call Environmental Management. Dead birds may be removed by housing occupants. You may dispose of carcasses in the trash.
Piute Ponds
Bird-watchers can see rare species at Piute Ponds, which is a freshwater marsh in the southwest corner of Edwards, accessible by using Shuttle Road, east of the Edwards sign on Rosamond Boulevard. The marsh is within the Pacific Flyway, a major North American migratory bird route. Nearly 300 species have been recorded there. The area can be used for bird-watching, photography, hiking and waterfowl hunting. For more information about Piute Ponds, visit https://edwards.isportsman.net/PiutePonds.aspx. Hunting season follows those dictated by the California Department of Fish and Wildlife (www.wildlife.ca.gov/Regulations), and licenses are required. An access letter is required prior to visiting the ponds. For more information about hunting on Edwards AFB, visit https://edwards.isportsman.net/WaterfowlHunting.aspx.
Predator Prevention
Edwards is an oasis for desert animals. The availability of water and food attracts rodents, squirrels and rabbits to the populated parts of the installation. Their presence draws natural predators (like coyotes and bobcats) that easily adapt to alternate food sources, including the contents of trash cans and family pets. Environmental Management makes the following recommendations to protect your family and pets from native predators:
• Encourage them to leave. Make loud noises (yell, bang pots together or use an air horn) or spray with a garden hose.
• Feed pets inside.
• Supervise small pets when they are outside; never leave them alone, even within a fenced or walled yard.
• Keep all trash and recycling in covered cans.
• Don't feed any wildlife, including rodents, birds, squirrels or rabbits.
• Keep bushes and trees trimmed to reduce cover for animals.
• Fix water leaks.
Report problem coyotes and bobcats to Environmental Management at 661-277-1401 or 412CEG.CEVA.NaturalResources@us.af.mil. If there is an immediate threat, call 911 (base landline only) or 661-277-3340 when using a mobile phone.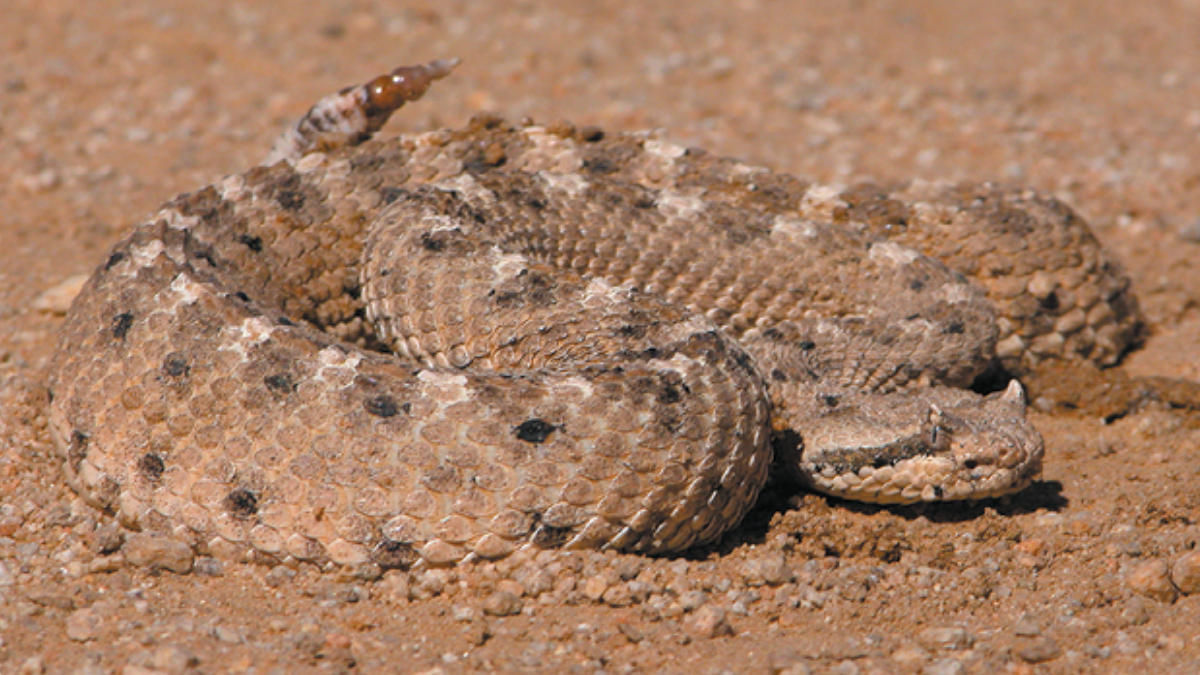 Rattlesnakes
Several native snake species are found on Edwards. They serve to keep the rodent population in check. Many snake species are more active in the evenings and early mornings when the weather is hot and during the warmer part of the day when the weather is cooler. They are usually inactive when the weather is cold.
Only two venomous snakes live at Edwards: the sidewinder rattlesnake and the Mojave "green" rattlesnake. To differentiate between a nonvenomous snake and a rattlesnake, look at the head, a rattlesnake's head has a triangular shape. Rattlesnakes usually have rattles. However, some nonvenomous snakes can unhinge their jaws to make their heads more triangular and shake their tails to mimic the rattlesnake. Never assume a snake is "safe" to handle.
Sidewinder rattlesnakes are sand-colored. They can be identified by "horns" on their heads and the way they travel across the ground. They are generally found in remote, sandy areas, away from populated areas of the installation. They can grow to be about 30 inches in length.
Mojave "green" rattlesnakes vary from gray to tan to green in color with a distinct, darker diamond pattern running down their backs. They can be found anywhere on the installation. Adults vary in size from 24 to 51 inches in length. Mojave rattlesnake venom contains both a hemotoxin and neurotoxin, which attack both the body's tissues and nervous system.
The best way to protect yourself from rattlesnakes is to be aware of their habits. They don't always rattle before striking. Never put your hand or foot someplace that you cannot see. Be careful when walking or climbing rocky areas. Always use a flashlight to check an area before putting your hand in a dark space. Always check around and underneath objects left outside or in a shed or garage before moving them.
If you are bitten by a rattlesnake, call for help immediately. The base clinic does not stock antivenin. Call 911 (base landline only) or 661-277-3340 when using a mobile phone and request an airlift. Do not attempt to drive to hospital — time is of the essence. Immobilize or minimize use of the affected area. Remove any jewelry or restrictive clothing around the area. Stay calm. Try to identify the snake species, but don't try to capture it. Do not cut bite wounds, apply a tourniquet or ice, or try to suck out the venom. Mark the area of the bite with the time and monitor the spread of swelling every 15 minutes thereafter, remarking the area with the time to assist a physician in determining the severity of the bite.
Spiders and Scorpions
The black widow spider, tarantulas and the desert hairy scorpion make their home at Edwards. In most cases, their bite or sting is not life-threatening. However, if you have an allergic reaction or the pain becomes unbearable you should seek medical attention. Black widows rarely leave their webs unless they feel threatened. A black widow spider web is messy and unorganized, like a cobweb, and is found on the underside of forgotten objects or in corners. The web may contain small white round egg sacs each containing 200 to 400 spider eggs. Use a vacuum with a hose attachment to safely dispose of spiders and webs in your home. While they look frightening, tarantulas and scorpions are relatively harmless. Tarantulas are not venomous, but the hairs on their belly are dislodged as a defense mechanism and can cause skin or eye irritation. Desert hairy scorpion venom has about the same potency of a bee sting, and reactions are generally minor unless the person is allergic.
The rules for living with spiders and scorpions are similar to those dealing with snakes. Never put your hand or foot someplace that you cannot see. Always use a flashlight to check the area before putting your hand in a dark space. Shake out any clothing or shoes left outside before putting them on. Check for black widows and scorpions before moving boxes, trash cans, recycling bins or similar items kept in garages or areas within the house where there is not a lot of daily activity.