Edwards Private Organizations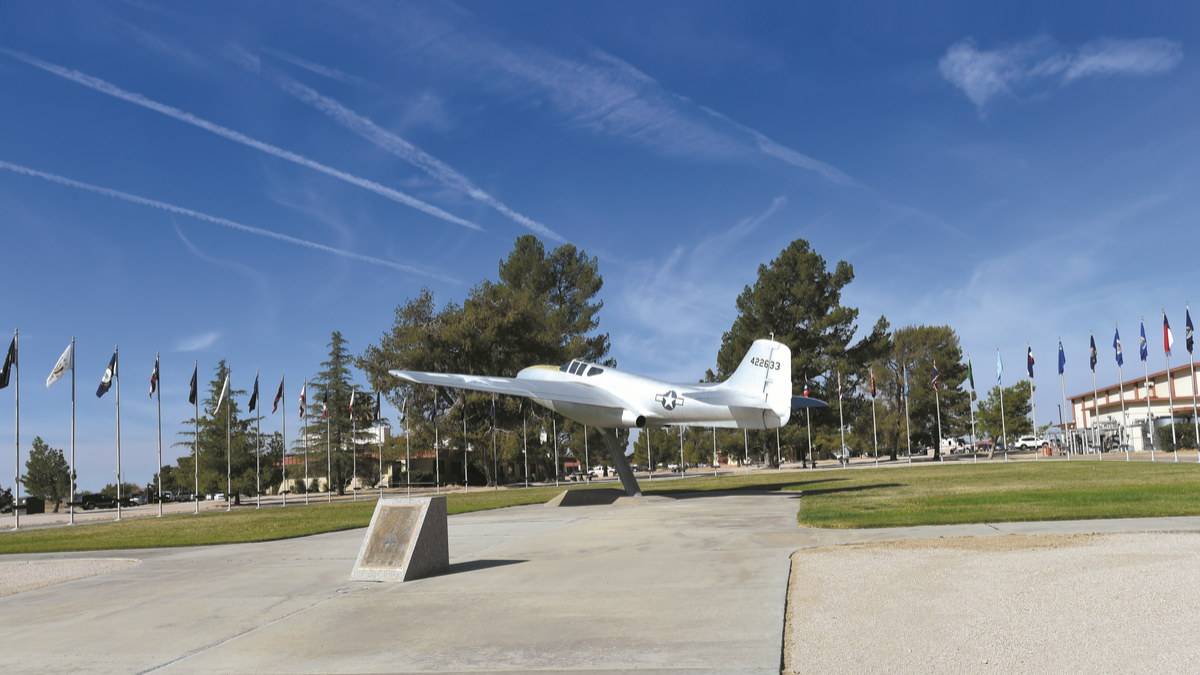 All private organizations are required to register their group. For more information, contact the Private Organizations office within the 412th Force Support Squadron at 412fss.fsr.privateorgs@us.af.mil
412 Civil Engineer Squadron Booster Club
412th FSS Roadrunners
412th MDG Morale and Mentorship Council
412th MXLS First Warriors Booster Club
412th OSS Booster Club
Adopt-A-Pet
African Heritage Association
Air Force Association
Air Force Sergeants Association
American Society of Military Comptrollers (ASMC)
Blue Eagles Honor Guard
Boy Scout Troop 247
Branch PTO
Chupacabra Booster Club
CPTS Booster Club
Company Grade Officer's Council
Contracting Rec Club-
Desert Alliance
Desert Ratz
Desert Winds
DHS Boys Basketball
Dragon Booster Club
Edwards Chiefs Group
Edwards Enlisted Spouses Club
Edwards Fire Department Booster Club
Edwards First Four
Edwards First Sergeants Association
Edwards Officers Spouses Club
Edwards Innovators (Public Affairs)
Edwards Top 3
EOD Association
Fire Department
Green Knights
Howlin' Dogs
Knucklebusters
JOTT Team Shocker
Stingray Booster Club
Weapons Coalition
Edwards Air Force Base Civilian/Military Support Group
The Edwards Air Force Base Civ/Mil Support Group is a 501 (c)(3) nonprofit organization dedicated to supporting the men and women of Edwards Air Force Base.
Mission
The purpose of this support group is to establish a friendly, benevolent association of civic leaders and military personnel at Edwards Air Force Base, to act as a host group whenever needed and additionally to consider an annual service project to benefit Edwards AFB.
Previous Civilian/Military Support Group projects at Edwards include: the Higher Grounds Cafe; donations and carpet for the Airman's Attic; flags, poles and plaques for the Flag Park across from Bldg. 1; benches at Sound Barrier Park; picnic tables at various on-base locations; Workforce Award recipient medals, annual monetary contributions to the enlisted families and unaccompanied Airmen holiday meal program; annual funding for the Angel Tree program; and more than 5,000 "goodie bags" to Airmen deploying to the various theaters of operation during Operation Enduring Freedom and Operation Iraqi Freedom.
Company Overview
Founded in 1989, the Edwards Air Force Base Civilian/Military Support Group is a California nonprofit corporation dedicated to building and maintaining a strong symbiotic relationship between the men and women of the United States' premier flight test installation at Edwards Air Force Base and the surrounding communities in its sphere of influence.
Description
EAFB Civ/Mil is an all-volunteer, non-political, social organization. All fundraising activities directly benefit the men and women working for and serving our country at Edwards Air Force Base.
Federal Tax ID #77-0542621