Our Military at Keesler Air Force Base

at Keesler Air Force Base
Biloxi, Mississippi, home of Keesler Air Force Base, is nestled against the coastline of the Mississippi Sound. Just to the south of Keesler is the Mississippi Gulf Coast, fronted with 26 miles of man-made beach. To the north lies the Back Bay of Biloxi. Fourteen miles to the west is Naval Construction Battalion Center Gulfport, home of the Atlantic Fleet Seabees. New Orleans is about 90 miles to the west, while Mobile, Alabama, is about 60 miles east of the base.
Keesler AFB is one of the principal technical training wings in the United States Air Force. The base has been a major training center from its inception. During World War II, more than 142,000 aircraft mechanics and 336,000 recruits received training at the installation. Today, Keesler's training center handles nearly 31,000 students annually, with 400 courses covering 37 career fields. In its status as a lead joint training installation, Keesler trains not only Air Force personnel, but Army, Navy, Marine Corps, Coast Guard, and other military and civilian federal agency personnel as well. The base encompasses 1,784 acres, including a training annex.
The base's host unit is the 81st Training Wing. The base is also home to the 2nd Air Force, the 403rd Wing (Air Force Reserve) and the 85th Engineering Installation Squadron.
Keesler AFB has overcome many obstacles and changed with the times, always meeting the needs of its mission as well as its reputation as a good neighbor. This commitment to excellence is reflected in the men and women of Team Keesler, extending well beyond the confines of the base and into the local community.
Population
Keesler's population includes approximately 7,500 military and student personnel, 3,700 civilian personnel and 3,800 family members.
Economic Impact
Keesler AFB's total impact on the local economy in fiscal 2017 totaled about $1.57 billion. It is one of the largest employers in Harrison County with more than 11,000 employees. In fiscal 2017, the base had a military and student personnel payroll of more than $500 million and a civilian personnel payroll of more than $209 million.
History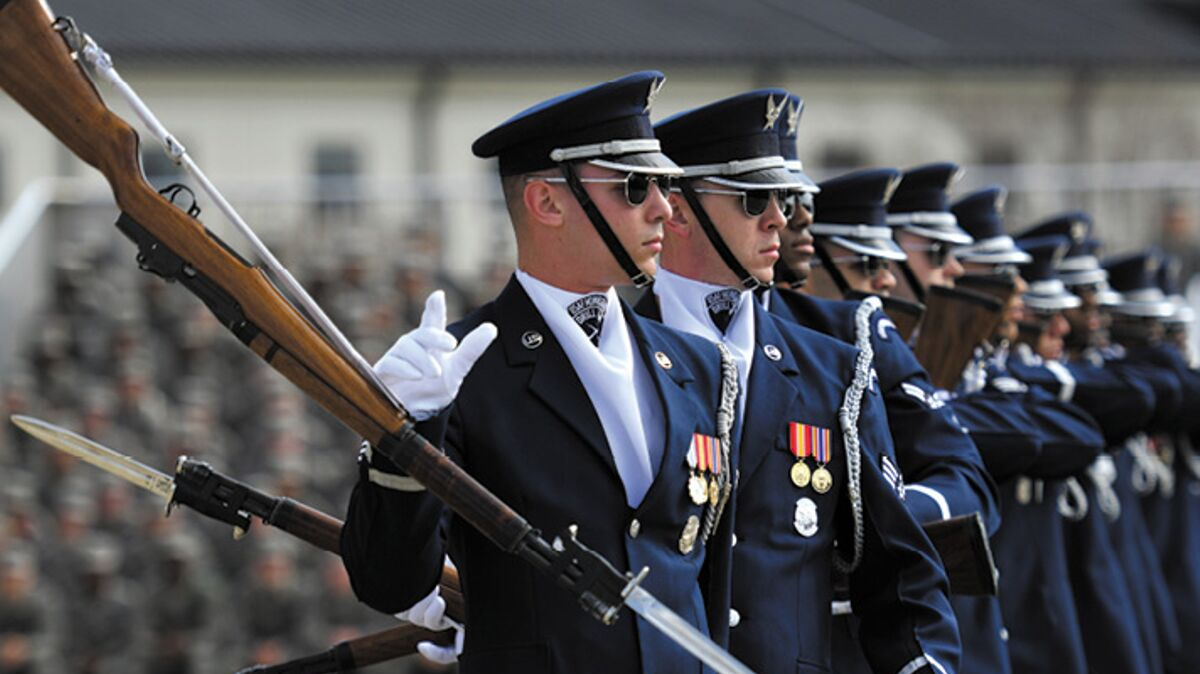 In early January 1941, Biloxi city officials assembled a formal offer to invite the U.S. Army Corps to build a base to support the World War II training buildup. The package included an early airport, the old Naval Reserve Park and parts of Oak Park sufficient to support a technical training school with a population of 5,200.
On March 6, 1941, the War Department officially announced that Biloxi had been selected. The War Department activated Army Air Corps Station No. 8, Aviation Mechanics School, on June 12, 1941. The new school would be named in honor of 2nd Lt. Samuel Reeves Keesler Jr. of Greenwood, Mississippi. Keesler had died during World War I while serving in France as an aerial observer assigned to the 24th Aero Squadron, U.S. Army Air Service. On Aug. 25, 1941, Army Air Corps Station No. 8 was officially designated as Keesler Army Airfield.
When the War Department activated Keesler Field, the local community thought it was getting a technical training center with a student population that might peak at 20,000. Not only was Keesler to house a technical training center, but it would also host one of the Army's newest replacement or basic training centers. Keesler's population almost doubled overnight.
The first shipment of recruits arrived at Keesler Field on Aug. 21, 1941. During World War II, the Army's basic training program was little more than a reception process. At Keesler, basic training lasted four weeks, during which classifiers determined the type of follow-on schooling that each recruit would receive. Many stayed at Keesler to become airplane and engine mechanics, while others transferred to aerial gunnery or aviation cadet schools. By September 1944, the number of recruits had dropped, but the workload remained constant, as Keesler personnel began processing veteran ground troops and combat crews who had returned from duty overseas for additional training and follow-on assignments.
Technical training school officers and staff began arriving at Keesler Field in mid-July 1941. The new academic buildings were still under construction when the Airplane and Engine Mechanics School opened. Basic branch students received instruction in five barracks buildings; instructor branch students were assigned to temporary classrooms set up in commandeered circus tents. In mid-1942, the Army Air Forces directed Keesler to focus upon the training of mechanics for B-24 Liberator heavy bombers. Over time, Keesler gradually replaced the military instructors with civilian instructors, including many women. Generally unknown to most was the role that the Tuskegee Airmen and other black troops played at Keesler. In fact, more than 7,000 black servicemen were stationed at Keesler Field by autumn 1943. These soldiers included pre-aviation cadets, radio operators, aviation technicians, bombardiers and aviation mechanics.
In late May 1947, the Army Air Forces announced plans to move its radar school from Boca Raton, Florida, to Keesler. The radar school officially arrived Nov. 14, 1947, making Keesler responsible for operating the two largest military technical schools in the U.S. Meanwhile, in September 1947, the U.S. Air Force became an independent branch of the armed services. Keesler Field was officially redesignated as an Air Force base Jan. 13, 1948.
In August 1950, Keesler embarked on a major rebuilding program to upgrade its facilities across the board. The first phase of this project called for the construction of a new electronics laboratory, barracks and dining hall. In 1951, Congress appropriated an additional $44 million to complete Keesler's reconstruction. Plans included four two-story academic buildings (later named Allee, Dolan, Thomson and Wolfe halls), a 352-bed hospital, modern family housing units and a three-story dormitory complex dubbed "the triangle" because of its distinctive layout.
Keesler's modernization required more than expanded facilities. For example, Keesler began using television instruction methods as early as June 1953. In 1950, Keesler offered only 14 generalized courses, but by December 1959 that number had grown to 116, including vital U.S. Air Force programs such as the aircraft warning and control system.
In early 1956, Keesler entered the missile age by opening a ground support training program for the SM-65 Atlas intercontinental ballistic missile. In addition, school personnel were developing training methods for the newly adopted semi-automatic ground environment system, an integrated defense net intended to protect the United States from Soviet air attack. By 1960, the school at Keesler had earned a solid reputation for high-technology training, offering courses in radar, communications and electronics.
Keesler remained the largest training base within Air Training Command throughout the 1970s, and it continued to stay on the cutting edge of electronics technology, instructing students in new systems such as the worldwide military command and control system and the 407L radar system. The school was the country's main supplier of electronics technicians. Keesler's student load dropped to an all-time low after the Vietnam War ended, and Air Force officials responded to changing social conditions by re-examining the school's teaching functions. As a result, Air Training Command inactivated the USAF School of Applied Aerospace Sciences on April 1, 1977, and replaced it with the 3300th Technical Training Wing, which activated the same day.
Beginning in 1984, school officials worked with Air Force Communications Command's 1872nd School Squadron to develop prototype training programs using interactive videodisc technology, which soon supported a variety of Keesler interactive course offerings. Keesler's Wall Studio interactive videodisc production capability was one of only two in the entire Air Force and supported many organizations Air Force-wide. With base closures forcing an end to technical training at Chanute and Lowry Air Force bases, Keesler's growing importance as a technical university would become even more firmly fixed. The first additions arrived in 1990, as Keesler acquired Chanute's weather forecasting courses. Lowry's metrology and precision maintenance electronics laboratory training program followed in 1992-1993.
Restructuring efforts similarly affected units assigned to Keesler Technical Training Center. In February 1992, Air Training Command redesignated the base's host unit as the Keesler Training Center. The 3300th Technical Training Wing was downsized to become a group, and its component technical training groups became squadrons. The 3305th Student Group also inactivated along with its subordinate squadrons.
At the beginning of the 21st century, the 81st Training Wing and Keesler AFB were one of the largest technical training wings in the U.S. Air Force and in Air Education and Training Command. The 81st Training Wing has trained thousands of airmen and hundreds of Air Force officers as well as military members from the Navy, Army, Marines, Coast Guard and allied nations.
Organizations

2ND AIR FORCE
The 2nd Air Force's mission is to produce the world's best trained combat-ready forces. To do so, the 2nd Air Force manages all operational aspects of nearly 2,700 active training courses taught to about 150,000 students annually in technical training, basic military training, medical and distance learning courses. Training operations across the 2nd Air Force range from intelligence to computer operations to space and missile operations and maintenance.
Courses are primarily taught at four resident training wings: Keesler AFB; Goodfellow, Lackland and Sheppard Air Force bases in Texas; and a training group at Vandenberg AFB in California; as well as a network of 92 training detachments around the world.
Headquarters 2nd Air Force accomplishes its mission through the work in four main arenas: joint expeditionary tasking, mission support, staff judge advocate and safety.
81ST TRAINING WING
The 81st Training Wing's mission is to train airmen across the spectrum of war-fighting skills and deliver overwhelming combat power for the Air Force. The wing replaced the Keesler Training Center in July 1993, taking on the mission of specialized technical training in electronics, avionics, computers, operations, maintenance, weather, radar, precision measurement, network controllers, and personnel and information management for the Air Force, Air Force Reserve, Air National Guard, other DOD agencies and foreign nations. The wing has three groups: the 81st Training Group, the 81st Mission Support Group and the 81st Medical Group.
The 81st Training Group is one of the largest technical training groups in the Air Force. Most of the students have no prior service, and many come into the Air Force straight from high school. These young students learn cutting-edge technologies that support America's war-fighting capabilities. Training includes weather, basic electronics, communications electronic systems, communications computer systems, air traffic control, airfield management, command post, air weapons control, precision measurement, education and training, financial management and comptroller, information management, manpower and personnel, radar, ground radio and cyber training.
The 81st Mission Support Group provides necessities such as lodging, meals, utilities, security and fire protection. The group ensures that Keesler has the best environment possible for its students and personnel.
The 81st Medical Group provides comprehensive inpatient and outpatient medical and dental services to DOD beneficiaries.
The 81st Training Wing also travels abroad. The wing is mobile and takes combat and noncombat capabilities to wherever they are needed. The wing deploys personnel to more than 50 locations around the world. Security forces, medical personnel and transportation specialists are among the groups most tasked.
85TH ENGINEERING INSTALLATION SQUADRON
The 85th Engineering Installation Squadron of the 688th Cyberspace Wing is the Air Force's only active-duty engineering installation squadron. The almost 200 Air Force Space Command airmen and civilians of the squadron can design, engineer and install the full range of communications and information equipment and components typically found at a fixed site and other specialty systems unique to expeditionary forces. They are also the only organization in the DOD to provide specialized engineering services such as electromagnetic hazard and interference investigations and high-altitude electromagnetic pulse protection. During contingencies, the squadron can deliver their unique skills to the war fighter within 72 hours anywhere in the world, which is why their motto is "With Pride, Worldwide!"
403RD WING
The 403rd Wing is the largest flying organization at Keesler, and the only Air Force Reserve command wing in Mississippi. With a military manning authorization of more than 1,400 reservists, including 250 full-time air reserve technicians, the wing performs dual missions: tactical airlift support during peace- and war-time contingencies and aerial weather reconnaissance supporting the Department of Commerce.
Arrival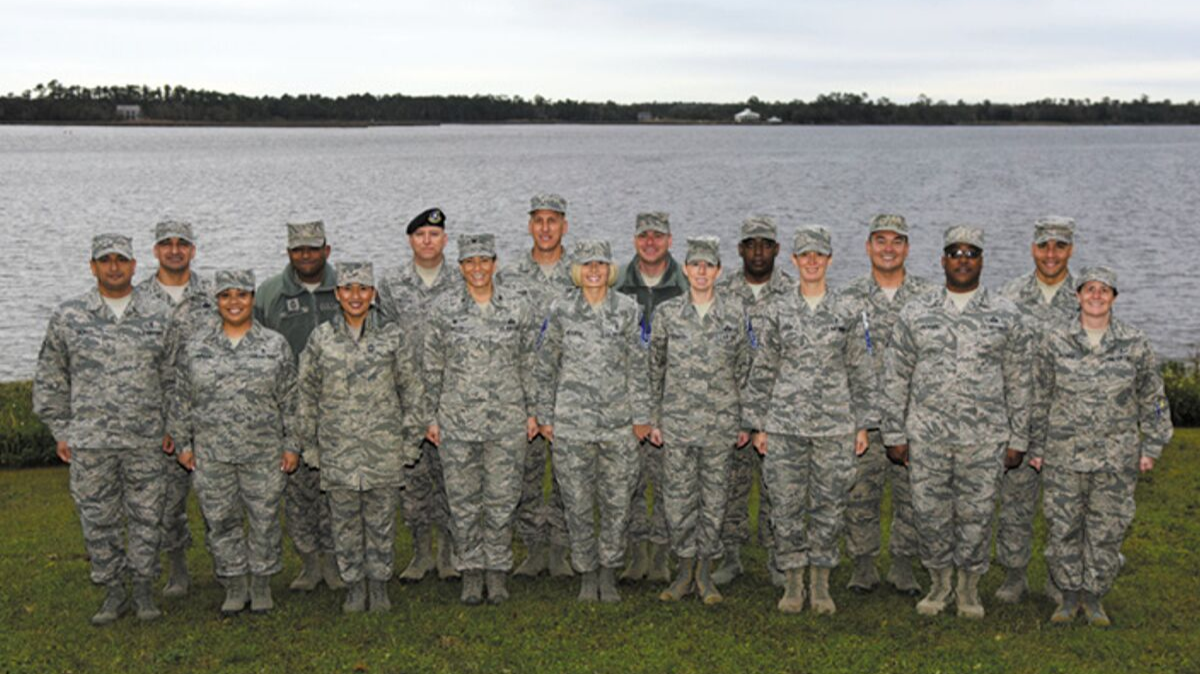 See the Getting To & Around Harrison County chapter on Page 27 for information about local airports, train service and public transportation. The closest commercial flights land at Gulfport-Biloxi International Airport in Gulfport, about 15 miles from the base. Transportation is not provided to the base.
SPONSORSHIP
Contact your sponsor with your estimated arrival time and flight information if applicable before your arrival at Keesler AFB.
Sponsorship is vital to the relocation process. Don't PCS without talking to your sponsor before departing for Keesler AFB. Your sponsor will answer any questions you have about the base and the local area, make lodging or dorm arrangements and meet you upon arrival. Your sponsor will be there to help you and your family until you are settled into your new community.
If you have not been in touch with a sponsor and your departure is nearing, contact your gaining unit or call the Airman & Family Readiness Center at 228-376-8728.
DRIVING DIRECTIONS
Cellphone use by the driver of a moving motor vehicle is prohibited on all Department of Defense installations unless the cellphone is used with a hands-free device.
From Gulfport-Biloxi or Louis Armstrong New Orleans International Airports
Travelers leaving from the Gulfport-Biloxi International Airport, Louis Armstrong New Orleans International Airport and anywhere west of the base should take Interstate 10 east. Proceed to Interstate 110 south and follow signs to Keesler AFB.
From the East
Travelers leaving anywhere east of the base should take I-10 west and proceed to I-110 south. Signs on the interstate will direct you to the I-110 connector that leads to Biloxi and Keesler AFB. Exit I-110 at U.S. 90 west and take U.S. 90 west to the second traffic light, White Avenue, then turn right. White Avenue directs you to the main gate.
You will travel straight into the base on Larcher Boulevard. Tyer House, where you check in for lodging, is the 24-hour arrival point. Tyer House can be located by driving straight on Larcher until you come to the medical center; turn left and Tyer House will be on your right.
CHECK-IN PROCEDURES
Visitors' Center, Pass and Registration
Building 4605,
310 M. St., White Avenue Gate.........................228-377-3844
When you arrive at Keesler AFB, your first step is to contact your unit. Your supervisor or sponsor will direct you to the Military Personnel Section and Force Management (Sablich Center, Room 121). Bring all in-processing package information, including your orders, your personnel records, and your medical, dental and financial records.
You will be scheduled for the in-processing and finance informational briefings and the Newcomer's Orientation. Spouses are invited and encouraged to attend the Newcomer's Orientation to learn about the base, community, environmental conditions, services and programs. Then report to your unit to in-process.
If you arrive after duty hours or on a weekend or holiday, Tyer House is the official check-in point. Remember to call your sponsor and let them know you have arrived.
Technical Training Students
All in-processing for nonprior service students is in the Student Personnel Center in the Levitow Building. The first few days are filled with briefings and appointments that will keep students busy. Family members will not be able to spend much time together.
Air Force Reserve and Guard
The liaison office of the Air National Guard and Air Force Reserve Command is the focal point for all coordination, questions, situations, and health, welfare and morale issues of the ANG and AFRC 81st Training Wing. This office is in Bryan Hall. All ANG and AFRC students will in-process and out-process directly with this office.
TEMPORARY LODGING
Inns of Keesler
Building 470, Fisher Street...............................228-374-0088
https://keesler81fss.us/Lodging2.html
The Inns of Keesler, also known as Tyer House, is an 873-room lodging facility that occupies 16 buildings across the base. Pet-friendly rooms are available. If you are relocating to Keesler during the high PCS months, May through August, it is advisable to reserve space at least 60 days
in advance.
Getting Settled

HEALTH CARE
81st Medical Group
301 Fisher St.
Appointments...............................800-700-8603
Pharmacy.....................................228-376-4955
www.airforcemedicine.af.mil/MTF/Keesler
The 81st Medical Group operates one of the largest Air Force medical facilities in the Air Force. Its primary mission is to maintain medical readiness for worldwide contingencies by providing quality, cost-effective health care for more than 27,000 enrollees, including almost 7,500 active-duty members. In addition, the group commander oversees the Gulf Coast Multi-Service Market, which includes five military medical treatment facilities from Mobile, Alabama, to New Orleans, coordinating care for 80,000 eligible beneficiaries along the Gulf Coast.
The group has multiple locations to provide a multitude of services, including chiropractic care, dentistry, family health, flight medicine, general surgery, immunizations, mental health, orthopedics, pediatrics, women's health and more. Visit the facility's website for a full list of clinics and services.
Dental care is available for active-duty military. Family members of active-duty personnel are encouraged to use the TRICARE Dental Program. Program information is available by visiting www.tricare.mil/CoveredServices/Dental/TDP.
TRICARE
TRICARE is the health care program for active-duty and retired service members, their families and survivors. TRICARE provides health plans, prescriptions, dental plans and other special health programs to its beneficiaries. TRICARE's mission is to enhance the Department of Defense and the nation's security by providing health support for the full range of military operations and sustaining the health of all those entrusted to their care.
TRICARE offers a range of health care plans. TRICARE Prime is the mandatory health care option for active-duty service members. Family members of active-duty service members, retired service members and their families may also use this option. If you use TRICARE Prime, you are assigned a primary care manager at a military or network provider who delivers most of your care. If you need care your PCM cannot provide, you are referred to a specialist. Active-duty service members and their families pay nothing out of pocket for this option; however, there is less freedom to choose your provider. On Jan. 1, 2018, TRICARE Standard and Extra were combined into a new plan, TRICARE Select. Select is a standardized fee-for-service plan available to family members of active-duty service members, retired service members and their families. After you enroll in TRICARE Select, you may schedule an appointment with any TRICARE-authorized provider. Referrals are not required, but you may need prior authorization from your regional contractor for some services. You will pay a copay or cost share based on the type of care and provider you see. Costs for Select vary, but you will pay an annual deductible as well as a percentage of covered services. Non-network providers may charge up to 15 percent more than the TRICARE allowable charge; you are responsible for these extra charges. TRICARE also offers plans for remote and overseas locations, reserve military members, young adults who are no longer covered under regular TRICARE coverage and other scenarios.
TRICARE coverage is completely portable, so it moves with you when you relocate. Follow these simple steps to ensure you have no break in coverage when you move:
Do not cancel your TRICARE Prime enrollment option before you move.
Update your personal information in DEERS immediately when you arrive at your new location.
Select a new primary care manager.
If you are already using TRICARE Select, moving is easy. When you arrive at your new location, update your personal information in DEERS. Then find TRICARE-authorized providers in your new area. Remember, you may have a new regional contractor and claims filing address.
TRICARE's online tools can help you find and compare plans that you are qualified to use. Beginning in 2019, however, TRICARE will allow you to switch between plans only if you have a "qualifying life event" such as the birth of a baby or a move. For a complete description of the types of coverage programs and regions, visit www.tricare.mil. For more information about recent changes to TRICARE, visit https://tricare.mil/changes.
HOUSING
Housing Management Office
300 Patrick Drive..................................228-376-8615
www.housing.af.mil/Units/Keesler
The Keesler AFB Housing Management Office is ready to help you transition to your new home and community. Use its resources to become familiar with available housing options and support services. When you arrive at Keesler AFB, visit the HMO for valuable information, counseling and guidance before signing any lease or sales contract for housing.
Unaccompanied Housing
508 Sixth St................228-377-1730/1731/2535/2536
www.housing.af.mil/Units/Keesler
Unaccompanied housing is provided for unaccompanied airmen in the ranks of E-1 to E-3 and E-4 with less than three years of service. Each airman is provided a private sleeping room, furnishings, bed linens and supplies required for comfortable living.
The permanent party unaccompanied housing campus at Keesler AFB consists of four permanent party dormitories, to include one surplus (space available). The configuration of three of the dormitories includes a private living and bedroom area and a shared bathroom with amenities such as laundry facilities, dayrooms, a volleyball court, a basketball court and gazebos.
The fourth dorm, built in 2011, provides 144 rooms in a module configuration with four separate living and bedroom areas with private bathrooms and a shared area that includes socialization, kitchen, laundry and utility space. Amenities for this dorm include a laundry facility, a living room, a kitchen, horseshoe pits, a volleyball court, a basketball court and a gazebo.
Unaccompanied airmen in the rank of E-4 with more than three years of service will move into housing in the local community.
Keesler Family Housing
300 Patrick Drive..............................844-224-5162
Keesler Family Housing offers move-in ready three- and four-bedroom homes in a variety of styles and floor plans. Located at Keesler AFB in Mississippi, residents enjoy a secure and comfortable hometown environment with the convenience of 24-hour maintenance, lawn care services and community events.
Homes are equipped with dishwashers, central air conditioning, garages, and washer and dryer connections. Currently, all average utility costs, with the exception of telephone, internet and cable television services, are included in the monthly rent. Community amenities include playgrounds, walking trails, basketball courts and more.
For active-duty military members with family, the maximum rental rate is equal to the member's local-with-dependent BAH. Note: Housing may be available to active-duty personnel without dependents, reservists, DOD federal employees, National Guard personnel, retired personnel, etc.; contact the neighborhood management office for more information.
Keesler Family Housing is a privatized housing community managed and maintained by Hunt Companies. Information about housing services can be obtained by contacting the neighborhood management office or by visiting the Keesler Family Housing website.
MAIL
Post Office
201 Meadows Drive.......................228-374-7276
The full-service post office on base provides window service weekdays, and the lockbox lobby is always open. To receive mail for general delivery, use the following address:
Your Name and Rank
General Delivery
Keesler AFB, MS 39534
If you plan to reside in the dormitory permanently, request a mailbox in advance. Send your sponsor a copy of your orders and request the sponsor obtain a box assignment from the mail center for you. A locator card must be filled out to receive mail at the dormitories.
PETS
Veterinary Treatment Facility
Building 408, Third Street.............228-376-7495
Keesler's veterinary facility offers routine care services for the pets of military families. Health certificates are also available for animals that will be traveling. All pets residing in base housing must be registered with the facility upon arrival. On-base housing may limit the number and breed of pets that can live in on-base housing; contact on-base housing for more information. Due to limited resources, most veterinary emergency cases are best served through a full-service civilian veterinary hospital; see the Military Buyer's Guide tab to connect with local veterinarians.
RELIGIOUS GUIDANCE
Chaplain's Office
311 Larcher Blvd...........................228-377-4859
The wing chaplain provides a wide variety of programs for all age groups, including worship services, religious education, choirs, Bible studies, retreats, counseling, marriage enrichment, and family and personal development activities. Keesler also has a benchmark technical training student ministry program.
Religious services are available for members of all faiths, including Roman Catholic, Protestant, the Church of Jesus Christ of Latter-day Saints, Islamic and Jewish services. Programs are conducted in Triangle Chapel, Larcher Chapel, Keesler Medical Center Chapel and the Fishbowl Student Center. For more information on worship services and activities, visit the chaplain's website.
VEHICLE REGISTRATION
Private vehicles do not have to be registered with Keesler AFB, but all vehicles on base must be insured and license plates must be current. Mississippi state traffic laws apply on base; see the Getting To & Around Harrison County chapter on Page 27 for more information. All vehicles entering or leaving base are subject to search.
Serving You

DINING
11th Frame Cafe
Building 1203, 409 G St........................................228-377-2036
Azalea Dining Facility
Building 6960, 611 Parade Lane.............................228-377-3409
Back Bay Cafe and Dragon's Lair
(Bay Breeze Co-located Club)
Building 6732, 500 Ploesti Drive............................228-377-2334
Legends Cafe
Building 7503, 107 Galaxy St.................................228-377-2424
Live Oak Dining Facility
Building 2001, 505 E St.........................................228-377-3854
Magnolia Dining Facility
Building 7409, 216 Ploesti Drive...............................228-377-4368
For hours of operation, menus and special event information, visit https://keesler81fss.us/Dining-Fac2.html.
EDUCATION
Education Office
500 Fisher St................................................228-376-8708/8710
The education office provides educational opportunities as well as academic counseling and testing services to members of the base. Visit the base's education website for more information on tuition assistance, education office events and academic services.
On-base degree programs are available from Mississippi Gulf Coast Community College, William Carey University and Embry-Riddle Aeronautical University. Active-duty members, their spouses and dependents are eligible for in-state tuition rates to Mississippi public colleges and universities while assigned within Mississippi.
FAMILY SUPPORT
Airman & Family Readiness Center
Building 701, Room 110,
500 Fisher St.......................................................228-376-8728
https://keesler81fss.us/AFRC.html
The Airman & Family Readiness Center is a one-stop information and referral center and is the cornerstone of the Keesler family support system, helping airmen and their families enhance their quality of life. Programs include employment assistance and workshops, financial counseling, military and family life counseling, relocation assistance, transition assistance and more. For detailed program information, visit the A&FRC website.
Child Development Center
Building 308,
604 J St...............................................................228-377-2211
https://keesler81fss.us/CDC2.html
Keeler's Child Development Center offers weekly care for children 6 weeks to 5 years old, and hourly care is available on a space-available basis with reservations. The center provides a safe, nurturing environment that promotes the social, cognitive, language and physical development of youngsters. It is accredited by the National Association for the Education of Young Children and follows standards set by the Air Force Services Agency.
Children of active-duty military personnel, DOD civilian personnel, reservists on active duty and DOD contractors are eligible. Fees are based on total family income. For information on registration, visit the center's website.
Exceptional Family Member Program
301 Fisher St.........................................................228-376-4056
This program provides special-needs families with information and referral services.
Family Child Care
Building 701, Room 204,
500 Fisher St.......................................................228-377-5935
https://keesler81fss.us/FCC2.html
Family Child Care provides an alternative to Child Development Center care for families that need evening care, weekend care, care during swing and midnight shifts, and care for infants, school-age children and children with special needs. The program also offers an opportunity for spouses to contribute to the family income while caring for their own children.
FCC providers are well-trained, they and their family members undergo a thorough background check and their homes are inspected for fire, health and other safety requirements. In addition, their homes are monitored on a regular basis by the program staff.
School Liaison Office
Building 701,
500 Fisher St.......................................................228-376-8728
https://keesler81fss.us/AFRC.html
The school liaison office is the connection between base families and private and public schools. The office provides support to service members during all stages of transition and deployment to ensure children receive every opportunity for quality education.
Youth Center
Building 6801,
603 J. St.............................................................228-377-4116
https://keesler81fss.us/YC.html
Youth programs at Keesler offer a wide variety of activities that focus on character
and leadership development, education and career development, health and life skills, the arts, informal youth sports, and fitness and recreation. Programs include the Find a Friend Program for newcomers, open recreation, music lessons, camps, Keystone Club Teen Leadership, an adventure club and more. Visit the website for information on upcoming events and program fees.
FINANCIAL SERVICES
Keesler Federal Credit Union
600 Larcher Blvd.................................................228-385-5500
Building 7503, 107 Galaxy St. (Triangle).................228-385-5500
This member-owned credit union provides on-base ATMs, online banking services, direct deposit, IRAs, wire transfers, loans, investment services and more.
LEGAL SERVICES
Legal Office
500 Fisher St.,......................................Suite 227 228-376-8601
Legal assistance is available to military members, retirees and family members on personal, noncriminal legal matters. Services include powers of attorney, notary service, basic wills, living wills, tax filing and assistance with divorce, child custody, landlord-tenant disputes, the Servicemembers Civil Relief Act and consumer affairs.
RECREATION
For information about the recreational programs at Keesler AFB, visit the 81st Force Support Squadron online at https://keesler81fss.us.
Arts and Crafts Center
Building 2222, Room 108,
512 Larcher Blvd.................................................228-377-2821
https://keesler81fss.us/ArtsandCrafts2.html
Feeling crafty? Unleash your creativity using the center's tools and tables for outlets such as ceramics, painting, engraving, shadowboxes, framing and more.
Auto Hobby Shop
Building 6005,
109 G. St............................................................228-377-3872
https://keesler81fss.us/Auto-Hobby-Shop2.html
Do your own automobile maintenance at the center using its stalls, lifts and tools. Mechanics are available if you prefer to leave the repairs in expert hands.
Bowling Center
Building 1203,
409 G St.............................................................228-377-2817
https://keesler81fss.us/Bowling2.html
Strike up some family fun at Gaudé Lanes Bowling Center. Shoe rental, bowling leagues, free Wi-Fi and a snack bar are available.
Co-located Club
Building 6732,
500 Ploesti Drive......................................................228-377-2334
https://keesler81fss.us/Club2.html
The Bay Breeze Co-located Club provides activities, services and dining opportunities for the Keesler community in a state-of-the-art, spacious facility. It is home to the Keesler Officer's & Enlisted Club, the Back Bay Cafe and the Dragon's Lair, which offers a spectacular view of the Biloxi Back Bay, a full-service bar, televisions and eats.
Fam-Camp
2003 Atkinson Road...................................................228-377-9050
https://keesler81fss.us/FamCamp2.html
Fam-Camp provides an economical way for families to hit the road and vacation. Reserve a spot for your RV and enjoy complete hookups for water, electric, sewer and cable. Visit the website for fees and more information on reservations.
Fitness Centers
Blake Fitness Center
Building 1201, 1201 H St................................................................................228-377-4385
Dragon Fitness Center
Building 4106, 606 Chappie James Blvd. ...........................................................228-377-4409
Triangle Fitness Center
Building 7504, 7504 Falcon St..........................................................................228-377-3056
Health and Wellness Center
Building 4104, 604 Chappie James Blvd. ............................................................228-376-8579
https://keesler81fss.us/Fit.html
https://keesler81fss.us/HAWC.html
Three fitness centers and a health and wellness center offer so many programs, you'll always be motivated toward your next workout. In addition to free fitness classes and a variety of cardio and weight equipment, the centers also feature parent and child fitness rooms, racquetball and basketball courts, massage therapy, intramural sports and more. Visit the website for information on hours of operation, fitness classes and more.
Golf Course
Building 6732, 500 Ploesti Drive .......................................................................228-377-3832
https://keesler81fss.us/Golf2.html
Get into the swing of things at the 18-hole, par-71 Bay Breeze Golf Course, featuring a driving range with power tees, a clubhouse, a pro shop and a snack bar.
Information, Tickets & Travel
Building 2306, 506 Larcher Blvd. .... .........................................228-377-3818/1658
https://keesler81fss.us/ITT2.html
https://keesler81fss.us/LeisureTravel.html
Find information and get military discount tickets for regional and national attractions, including sports games, Six Flags, Disney parks and more. Whatever travel destinations you seek, the ITT staff at the base exchange can help you plan your trips with assistance with airline tickets, hotels, rental cars and even cruises.
Outdoor Recreation and Marina
Building 6734, 625 Marina Drive .......................................................................228-377-3160
https://keesler81fss.us/OR2.html
Outdoor Recreation has equipment rentals, family camping, fishing excursions, paintball, disc golf, recreational vehicle storage, open-air pavilions and more. Services are available to military personnel, retirees, DOD civilians, NAF employees and contractors.
Equipment rental is one of the most popular programs, offering everything from lawn and garden items to camping and boating equipment, as well as sports gear and tools.
Vandenberg Commons
Building 7503, 107 Galaxy St.............................................................................228-377-3308
https://keesler81fss.us/VCommons.html
The Vandenberg Commons hosts the community center, Club V, Legends Cafe and the McBride Digital Library. The center features a ballroom, a game room with video gaming consoles, a 46-seat movie theater, an outdoor lounge, a pool room, a recreation room and more.
SHOPPING
Commissary
508 Larcher Blvd...............................................................................................228-377-3933
Save your hard-earned dollars when shopping for groceries at the Keesler commissary.
Exchange
The Keesler exchange wants to be your first choice for shopping. It offers a price-match program that guarantees the lowest prices in town. Hours of operation for services outside of the main exchange vary, so call or visit the website for detailed information.
Main Exchange
Building 2306, 506 Larcher Blvd................................................................................228-435-252
Food Court
Arby's........................................................................................................................no phone
Charleys Philly Steaks...........................................................................................228-435-1191
Dickey's Barbecue Pit............................................................................................228-206-0232
Starbucks............................................................................................................228-435-3661
Taco Bell.............................................................................................................228-435-1191
Services
Barbershop.........................................................................................................228-436-9505
Beauty Salon......................................................................................................228-432-8765
Firearms...................................................................................................................no phone
GameStop..........................................................................................................228-436-9728
GNC..................................................................................................................228-432-2594
Military Clothing Store.........................................................................................228-435-3579
Mobile Center.....................................................................................................228-432-8243
Nail Salon..........................................................................................................228-374-9350
Optical Center.....................................................................................................228-435-4418
Optometry.........................................................................................................228-432-8272
Express and Other Facilities
Building 1510
Barbershop........................................................................................................228-435-7590
Enterprise Car Rental..........................................................................................228-436-9248
Express with Class Six.........................................................................................228-432-2404
Firestone Auto Care............................................................................................228-436-7701
Popeyes............................................................................................................228-432-2019
Redbox....................................................................................................................no phone
Triangle Mini Mall
Building 6970
Barbershop........................................................................................................228-432-7224
Beauty Salon.....................................................................................................228-432-8765
CZee Cyberzone........................................................................................................no phone
Express.............................................................................................................228-436-6608
GNC.................................................................................................................228-435-1000
Laundry and Dry Cleaning...................................................................................228-374-6993
Military Clothing Store........................................................................................228-435-3579
Sprint......................................................................................................................no phone
Subway.............................................................................................................228-374-2843