In Harrison County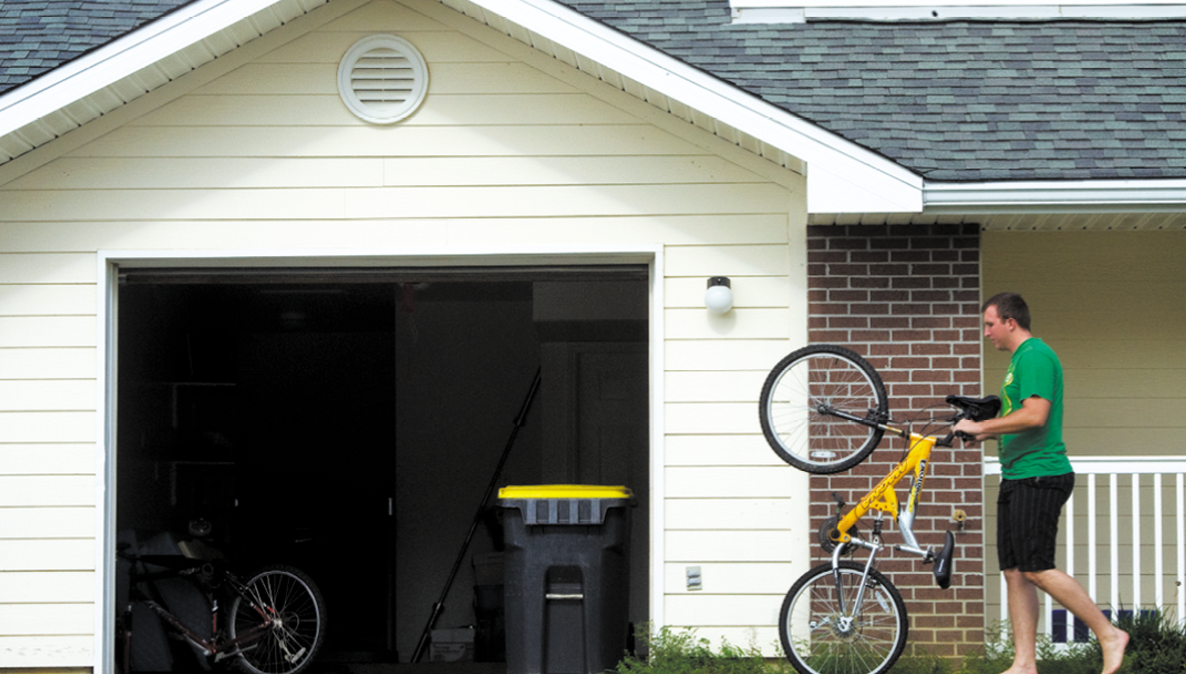 NCBC Gulfport homes offers move-in ready two-, three- and four-bedroom homes in both single-family and townhome styles. Located at Naval Construction Battalion Center Gulfport in Mississippi, residents enjoy a secure and comfortable hometown environment with the convenience of 24-hour maintenance, lawn care services and community events.
All homes are equipped with a dishwasher, central heating and air conditioning, fenced-in yard, garage, and washer/dryer connections. Currently, all average utility costs, with the exception of telephone and cable television services, are included in the monthly rent. Community amenities include basketball courts, playgrounds and tot lots, and a community pool.
For active-duty military with family, the maximum rental rate is equal to the member's local-with-dependent BAH. Note: For unaccompanied service members, the rental rate is set the member's local-with-dependent BAH with roommate options available. Housing is available to Federal Civil Service employees, retired active duty, and DOD Contractors at a fair market rate that can be obtained by contacting the Community Office.
NCBC Gulfport Homes is a privatized housing community managed and maintained by Balfour Beatty Communities. Information about housing services can be obtained by contacting the Community Office at 228-863-0424 or at www.NCBCGulfportHomes.com.
HARRISON COUNTY
A low cost of living and abundant natural amenities in Harrison County contribute to a high quality of life not often found in larger metropolitan areas. In 2017, an estimated 205,027 people called Harrison County home, according to the U.S. Census Bureau. Gulfport and Biloxi are the county's seats.
Keesler Air Force Base, in Biloxi, is more than 14,000 people strong, and nearly 13,000 military retirees live in the area. Naval Construction Battalion Center Gulfport hosts more than 4,400 active-duty personnel and their families, 6,400 retirees and their families, and nearly 800 Department of Defense civilians.
The county's communities give newcomers plenty of choices when selecting a home. Enlist the help of a reputable real estate agent to help you sort through the area's home options. The Mississippi Association of Realtors is a central source of local real estate information and services. Visit https://msrealtors.org to find expertise and professional services for those interested in purchasing a new home.
Harrison County, the second-most populous county in Mississippi, has the distinction of being one of 36 counties in only 11 states with two county seats. The practice of multiple county seat towns dates to the days when travel was difficult so the two seats were situated on opposite sides of the county. Of the six south Mississippi counties, Harrison County has the largest population and the greatest number of cities. It is bordered on the east by industrialized Jackson County, on the west by Hancock County and the John C. Stennis Space Center, to the north by Stone County and to the south by the Gulf of Mexico.
Communities in Harrison County near Keesler Air Force Base and NCBC Gulfport include Biloxi, D'Iberville, Gulfport, Long Beach and Pass Christian.
Biloxi
140 Lameuse St. Biloxi, MS 39530
.......................................................................800-245-6943
This beachfront city — the oldest on the Gulf Coast — is on the Mississippi Sound and is home to Keesler Air Force Base. Biloxi was founded in 1699 by French explorers and named for the Native Americans who first lived there. After undergoing French, British and Spanish rule, the city joined the Mississippi Territory in 1811. Its location on the Gulf of Mexico has been the foundation for Biloxi's economy from seafood canneries to fine waterfront hotels and casinos, spurring rapid growth for the city.
According to the Census Bureau, approximately 46,000 people reside in the city. Mean travel time to work is about 19 minutes. Median rent is $792, and the selected monthly owner costs of housing units with a mortgage are $1,267.
Biloxi's Department of Parks and Recreation operates and maintains more than 50 facilities including parks, playgrounds, recreation centers, athletic fields, walking tracks, tennis and basketball courts, the Biloxi Community Center, the Biloxi Natatorium and the Donal Snyder Center.
D'Iberville
10383 Auto Mall Parkway D'Iberville, MS 39540
....................................................................228-392-7966
D'Iberville — the youngest city on the Mississippi Gulf Coast — incorporated as a municipality in 1988. It is on the north shore of the Back Bay of Biloxi.
In 1699, Pierre Le Moyne d'Iberville explored the area to attempt to secure French footholds throughout the lower Mississippi Valley, but it was the Spanish who influenced the city's early development.
The city is a bedroom community for workers in Biloxi, Pascagoula and New Orleans. Retail development has exploded to keep up with D'Iberville's growth. According to the Census Bureau, approximately 11,600 people reside in the city. Mean travel time to work is about 22 minutes. Median rent is $945, and the selected monthly owner costs of housing units with a mortgage are $1,067.
D'Iberville is home to parks, a recreation center and sports leagues. Visit the city's website for more information on their parks and recreation department.
Gulfport
2309 15th St. Gulfport, MS 39502
................................................................228-868-5700
Mississippi's second-largest city was founded in 1887 by Captains W.H. Hardy and Joseph T. Jones who saw potential for a great seaport with Gulfport's natural harbor and temperate climate. While the city did grow to indeed become a strategic hub for transportation and business for the Mississippi Gulf Coast as well as the state, it also offers residents plenty of recreational amenities.
According to the Census Bureau, approximately 72,000 people reside in the city. Mean travel time to work is 21 minutes. Median rent is $824, and the selected monthly owner costs of housing units with a mortgage are $1,145.
Gulfport's Department of Leisure Services provides residents with ball fields, parks, walking tracks, tennis courts, gyms, fishing piers and municipal boat ramps and jetties, fitness centers, a senior center and a pool. The city also offers youth athletic leagues and after-school and summer programs.
Long Beach
201 Jeff Davis Ave. Long Beach, MS 39560
..............................................................228-863-1556
Located between Pass Christian and Gulfport, the small city of Long Beach welcomes newcomers and tourists as the "Friendly City."
The city — which was named for its wide, sloping beach — was originally settled in 1788. Today, it is a popular residential community that enjoys strong neighborhoods and an impressive school system. Long Beach is attractive not only to those who work in nearby Gulfport and Biloxi but also to senior citizens who have made it a retirement destination as well.
According to the Census Bureau, more than 15,600 people reside in the city. Mean travel time to work is about 23 minutes. Median rent is $995, and the selected monthly owner costs of housing units with a mortgage are $1,279.
Long Beach's Parks and Recreation Department provides residents with sports leagues throughout the year, as well as other recreational amenities. A senior center is also available.
Pass Christian
200 W. Scenic Drive Pass Christian, MS 39571
..............................................................228-452-3310
This resort community offers residents a quiet escape from city life. The city — which was named for a deep-water pass in the Mississippi Sound — was discovered shortly after the first French colony was established in Biloxi by French-Canadian explorers in 1699.
Today, Pass Christian — known as the birthplace of yachting in the South — boasts a harbor with large offshore oyster reefs, art galleries and boutiques.
According to the Census Bureau, approximately 5,900 people reside in the city. Mean travel time to work is about 27 minutes. Median rent is $793, and the selected monthly owner costs of housing units with a mortgage are $1,164.
Pass Christian is home to a number of parks as well as tennis courts, a baseball field and ­playgrounds. Sports and recreation programs include football, cheerleading and tennis.
Planning Your Move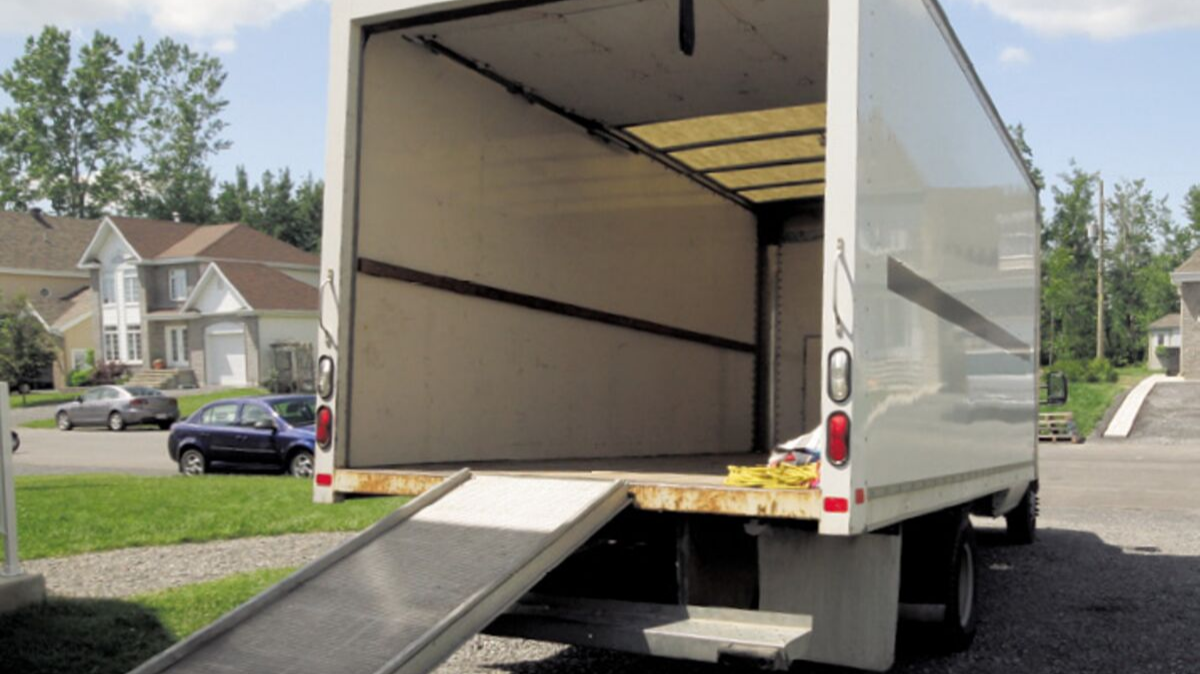 Relocating to a new home can be one of the most stressful situations in life. Whether moving across town or across the nation, preparation and organization can make all the difference. First, decide whether to use a professional moving company or make it a do-it-yourself operation.
For a DIY move, consider distance, labor help and the costs to rent the moving van, gas, lodging during the move and insurance. A transportable storage unit can bridge a professional and DIY move. When the unit is delivered to your residence, you load and secure it for transport and then unload it at your new residence.
Whatever the method, be sure to obtain as many quotes as possible from professional movers, as well as cost estimates for a DIY move. Next, compare the costs for each type of move, factoring in the stress and physical exertion involved. Ask any company you are interested in for references and use them to inquire about reliability and customer service.
Regardless of which method you choose, the first step should be to inventory your personal belongings. The list, with photographs of any valuables, will be important for both insurance purposes and to help keep you organized during transit.
Plan for one full day to pack each room — though the kitchen and garage may take longer. Make a rough estimate of your packing schedule and then add 50 percent more time. It always takes longer than predicted to pack. Toss or donate unused items to lighten your load. Visit www.goodwill.org, www.salvationarmyusa.org or www.clothingdonations.org for locations near you or to arrange a pickup.
Pack for success:
Consider what you're packing and control box weight. Books should go in small boxes while bedding can easily fill a larger box.
Wrap fragile items with cardboard dividers, tissue paper or air bubble wrapping.
Use bright colors when wrapping small items so they don't get thrown out accidentally.
Use crumpled paper or newspaper to line the top and bottom of boxes.
Tape a copy of your inventory list to boxes to identify what's inside and where it should go.
Buying Versus Renting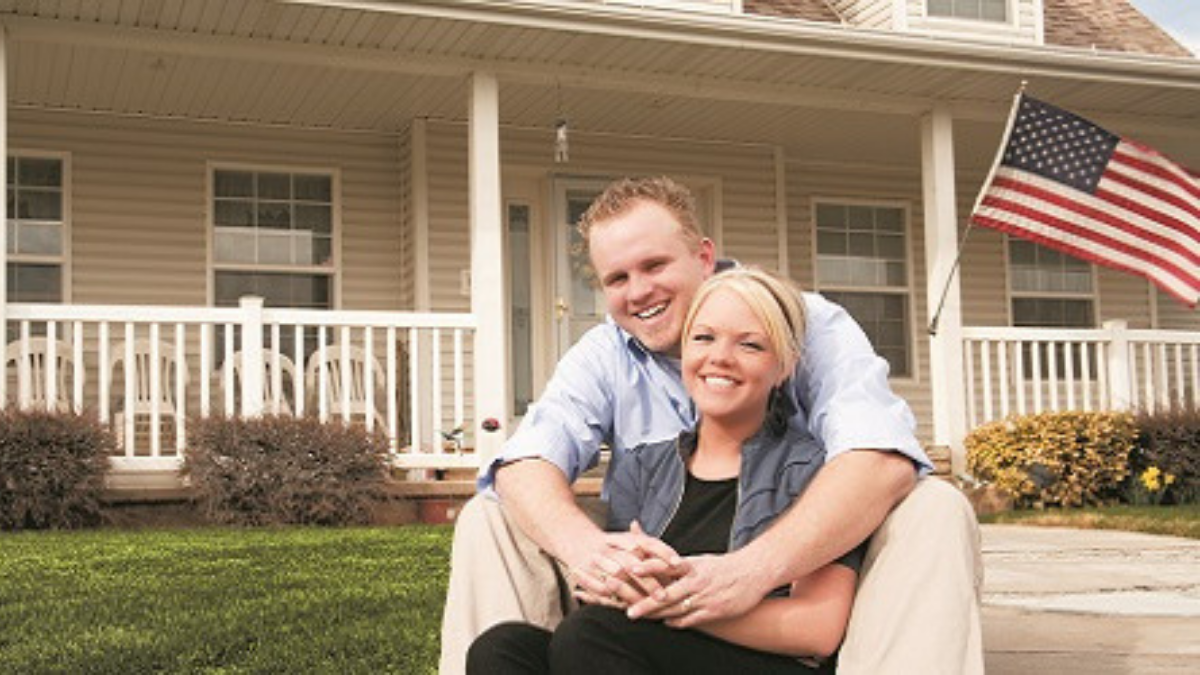 The decision to buy or rent is the most important step in your relocation process. Purchasing a home entails a long-term financial and emotional commitment with various pluses and minuses attached. Advantages include the possibility of building equity and the freedom to design and decorate your property or landscape. And don't forget the tax benefits. Disadvantages include upkeep, property taxes and fluctuating property value.
Renting, on the other hand, makes moving easier and someone else maintains the property. Amenities such as laundry rooms, exercise rooms, swimming pools and tennis courts vary from one rental complex to another. The main disadvantage is loss of control over the residence. Some complexes, for example, restrict or prohibit pets and personal touches such as painting. And the landlord or property managers can also raise the rent with proper notice.
Before determining your best option, account for all of your needs, review your financial situation and research your options thoroughly.
Finding an Apartment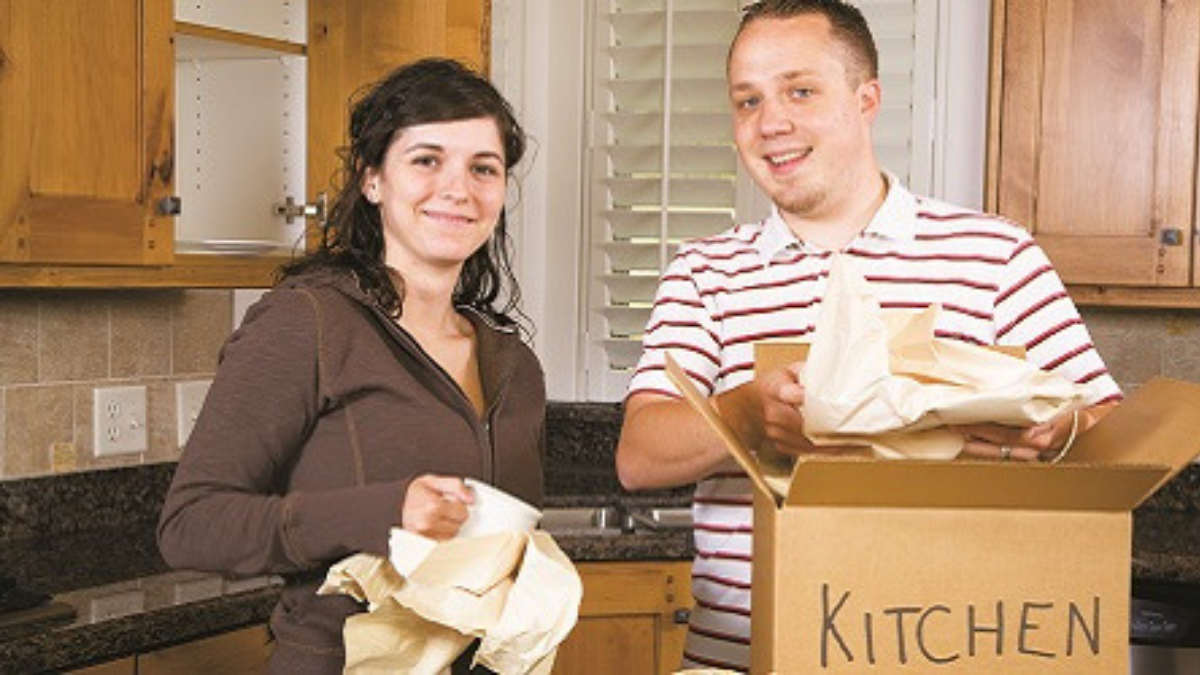 Find local apartments listed in chamber of commerce membership directories, local newspaper classifieds, online or through referrals from family or friends. The Mississippi Attorney General's Consumer Protection Division handles complaints about landlord and tenant relationships. Download a copy of the state's Landlord-Tenant Act at https://tinyurl.com/ycn82p9s.
Be prepared when you meet with the leasing agent, property manager or owner. Bring a list of what you are looking for in a rental; it is important to be clear about your needs and to get all of your questions answered. You will also need to provide information and verification about your job, your income and your past rental history. Dress to make a good impression and treat the meeting like a job interview — be polite and arrive on time.
Before you decide to rent, inspect the apartment with the landlord. Look for the following problems.
Cracks, holes or damage in the floor, walls or ceiling.
Signs of leaking water, leaky fixtures or water damage.
Any signs of mold or pests.
Lack of hot water.
Inadequate heating or air conditioning.
Use a written checklist with the landlord to document the condition of the rental before you move in, and keep a copy of the completed checklist to use when you move out.
Buying a Home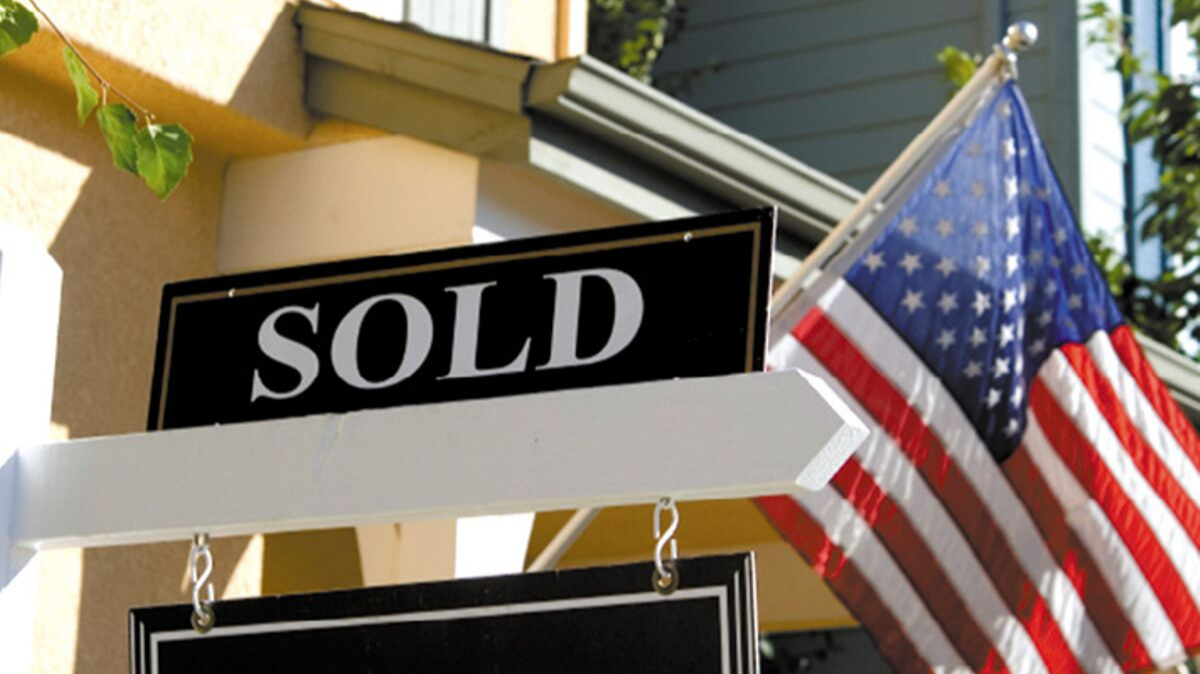 Buying a home is a complex process and, as the recent housing crisis demonstrated, requires a thorough education on the part of the buyer. First, fully understand your financial position — credit score, available savings, monthly income and expenditures. Subtracting your expenditures from your income, for instance, will yield the amount you can afford for housing.
Be sure to account for all insurance costs associated with owning a home, possible homeowner association fees and property taxes in your monthly expenditures. Overall, loan rules changed in 2015, but according to www.ginniemae.gov (Government National Mortgage Association) and www.homebuyinginstitute.com (the Home Buying Institute) loan programs continue to vary on the percentage of your income that can be used for housing-related expenses. Lenders balance debt against income to decide if an applicant will be able to repay a loan. Most conventional loans require borrowers to have no more than 43 percent total monthly debt versus their total monthly income, though there are exceptions, such as for those with significant savings. The Federal Housing Administration has a two-tier qualifying system: FHA sets its top thresholds at 31 percent front-end debt (housing expenses as a percentage of income) and 43 percent back-end debt (all debt as a percentage of income) for a 31/43 qualifying ratio. Like commercial lenders, Veterans Affairs combines front-end and back-end debt for a
41 percent limit against income.
Next, research the different types of home loans to determine the right fit for your financial situation and discuss your options with a lending professional. Lenders are diverse today, and not all homebuyers obtain their mortgage loans through their banks and credit unions. For example, you may choose to work with an internet lender, a mortgage broker, a homebuilder or a real estate agency lender. To determine which lender is best for you, get recommendations from friends and family members and check credentials as well as Better Business Bureau ratings.
A preapproved loan before starting your search for a home can determine your spending limits and signal any potential issues in the way of receiving a loan. For any home loan application, the mortgage company will order a credit report, so it may be good to get a free report in advance to determine your credit status and make sure the report contains no erroneous information.
There are three ways to order your free annual report from one or all of the national consumer reporting companies: Visit www.annualcreditreport.com and complete and submit the request form online; call toll free 877-322-8228; or download and complete the Annual Credit Report Request Form and mail it to: Annual Credit Report Request Service, P.O. Box 105281, Atlanta, GA 30348-5281. For more information, visit www.consumer.ftc.gov/topics/credit-and-loans.
Knowing your monthly budget and the amount of your loan are invaluable during the next phase, especially finding the answers to questions before the hunt for a home begins.
First, determine your home preferences. Does a single-family house, condo, town house or duplex best fit your needs and budget? Do you prefer a new home, an existing home or to build one? Though new homes generally cost more, existing homes may come with maintenance issues and renovation costs. How many bedrooms and bathrooms would you like? Do you want an attached garage? Will you live in the city, a suburb or in the country? How close to work, school, shopping or public transportation do you want to be? Answers to these questions will greatly assist your search and help with the next stage — hiring a real estate agent.
The ideal agent will help find your ideal home and guide you through the purchase process. First, interview potential candidates to ensure they understand your needs, know your homebuying and neighborhood preferences, and are readily accessible.
Good luck and happy hunting!
State Programs
The Mississippi Development Authority's Homebuyer Assistance Program provides down payment and closing cost assistance to select families that are purchasing a home in the state. For more information on the program, visit https://tinyurl.com/y76ee9yo.