In Harrison County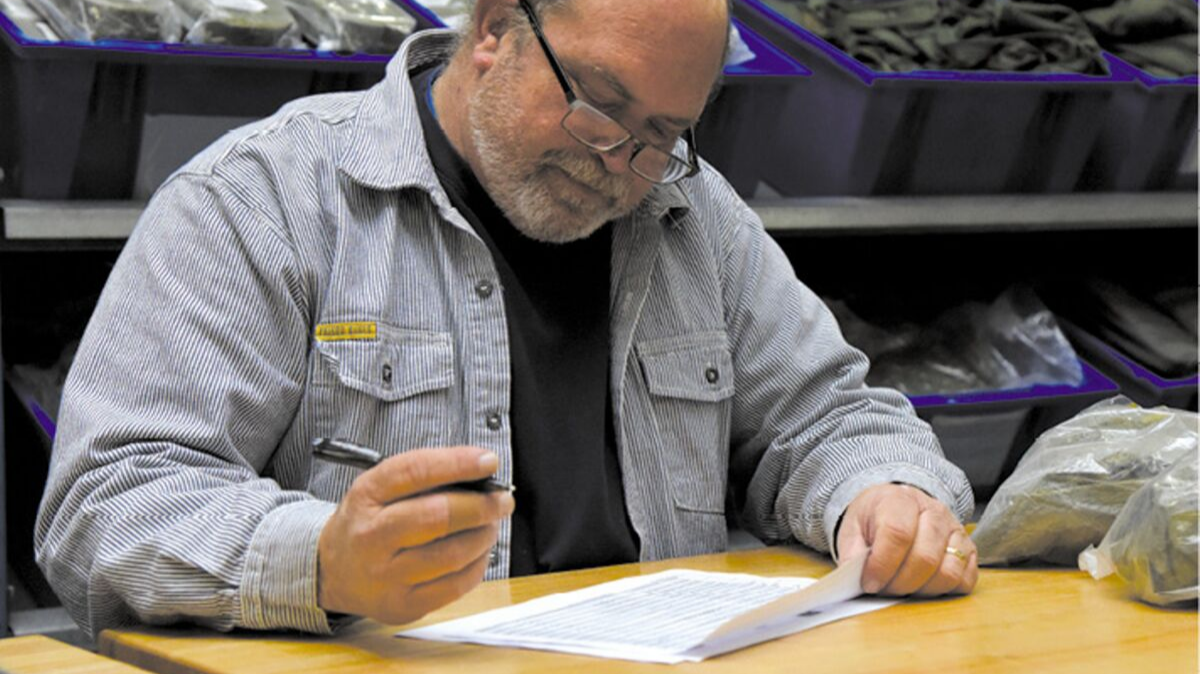 Mississippi is home to multibillion-dollar bases — such as Keesler Air Force Base and Naval Construction Battalion Center Gulfport in Harrison County — that provide thousands of jobs and award millions in contracts to local businesses.
Other important factors in Harrison County's economy are its Gulf Coast location — the Mississippi State Port Authority at Gulfport is the third-busiest container port on the Gulf of Mexico — and convenient access to all markets in North America and Latin America, as well as its foreign trade zone designation. Shipbuilding, aerospace, advanced materials, defense and marine science are all industries drawn to the coast and its deep-water ports. Seafood has been an economic staple of the area for years.
The largest employers in the county are composed of military bases, health care facilities and casinos, which require a diverse workforce. Harrison County's central location along Interstate 10 allows it to attract workers from neighboring communities such as New Orleans or Mobile, Alabama.
In July 2018, Harrison County posted a 4.9 percent unemployment rate, according to the Mississippi Department of Employment Security. According to U.S. Census, the county's median household income for 2012-2016 was $43,095.
Transportation
Major transportation routes in Harrison County make the region a key venue for the delivery of goods. U.S. Highway 90 runs along the Gulf of Mexico beaches and local casinos, connecting Biloxi to Gulfport and points westward and eastward. The Biloxi Bay Bridge, an important artery, was rebuilt after Hurricane Katrina and was fully reopened in April 2008. Interstate 10 passes through northern parts of Biloxi, connecting the region to larger hubs of transport, including Phoenix, Los Angles, San Antonio, Houston, New Orleans and more.
Perched on the Gulf of Mexico, Biloxi Port is one of Mississippi's four state-owned seaports. Biloxi's port handles about 3.5 million tons of primarily domestic cargo annually. In addition to moving large quantities of goods, the area around Biloxi Port is home to many casinos, riverboats and outdoor entertainment venues. The Mississippi State Port Authority at Gulfport is the third-busiest container port on the Gulf of Mexico, with convenient access to all markets in North America and Latin America. Shipbuilding, aerospace, advanced materials, defense and marine science are all industries drawn to the coast and its deep-water ports.
Natural Resources
The Gulfport-Biloxi metropolitan area's location directly on the Mississippi Sound makes it a prime spot for seafood and tourism. Fish, oysters, shrimp, crabs — all have been plentiful contributions to the local economy. At the turn of the century, Biloxi had become the Seafood Capital of the World. In the 1920s there were more than 40 seafood factories occupying the cannery districts in the region. With its year-round pleasant climate, sandy beaches, multiple golf courses and more, the region is a perfect vacation destination for those seeking outdoor recreation and relaxation.
In addition to being a vacation destination, Biloxi has a long history with gaming. Though technically illegal in its golden era of the 1940s, open gambling wasn't officially outlawed until the 1950s. The reintroduction of legal dockside gambling in 1992 transformed the area, bringing millions of dollars of stimulus in the form of casinos, hotels and resorts.
While Harrison County's proximity to the ocean has been a boon to its economy, the area took an enormous economic hit from damage caused by Hurricane Katrina in 2005. Hurricane-force winds persisted for 17 hours, damaging 90 percent of the buildings along the coast in Biloxi and Gulfport. The region continues to seek a balance between economic recovery and hurricane protection zones; Biloxi has planned redevelopment of commercial properties south of Highway 90.
Military Economic Impact
Keesler Air Force Base and Naval Construction Battalion Center Gulfport have enjoyed a close collaboration with the surrounding communities since each installation was established.
With their combined workforce of nearly 16,000 — including military, civil service and private contractors — Keesler AFB had a $1.57 billion total adjusted economic impact on the surrounding communities in 2017, according to the most recent Keesler Air Force Base Economic Impact Analysis, and NCBC Gulfport had a $365.3 million economic impact in 2014, according to its most recent figures.
Employment Resources

National Resources
At the national level such websites as www.monster.com, www.careerbuilder.com, www.jobs.com and www.indeed.com have extensive search capabilities as well as resume tips, forum support and professional networking options.
The National Military Spouse Network, a networking, mentoring and professional development organization, has a wealth of career information at its website, www.nationalmilitaryspousenetwork.org. The group aims to help military spouses build a meaningful, sustained career path and offers a library of articles that touch on topics from entrepreneurship, resume tips, self-promotion and more as well as a membership-only discussion forum. The organization also features companies that are military spouse-owned or military spouse-friendly on its Homefront Business Listings page.
Local Resources
On a local level, www.GulfCoastHelpWanted.com allows job seekers to search by job category or by city. The website will also allow you to post your resume so that employers can find you.
Mississippi Department of Employment Security
1235 Echelon Parkway Jackson, MS 39215
...................................................................................601-321-6000
Visit the MDES website for job-seeker services, including job search, job hunting tips, veterans' services, training and education and job industry data as well as unemployment services.
Mississippi State Personnel Board
210 E. Capitol St., Suite 800 Jackson, MS 39201
..................................................................................601-359-1406
As the central personnel agency for the state government, the Mississippi State Personnel Board seeks to recruit qualified individuals from all segments of society. Job seekers can search through a comprehensive list of openings at http://agency.governmentjobs.com/mississippi.
Harrison County
1801 23rd Ave. Gulfport, MS 39501
.................................................................................228-865-4194
www.co.harrison.ms.us/departments/personnel
From the county's personnel web page, click on "Employment Opportunities" to view open positions and download applications.
City of Biloxi
140 Lameuse St. Biloxi, MS 39530
.................................................................................228-435-6259
www.biloxi.ms.us/departments/human-resources
From the city's human resources web page, click on "Current Job Postings" to connect with job opportunities and the city's online application process.
City of Gulfport
1410 24th Ave. Gulfport, MS 39501
................................................................................228-868-5831
www.gulfport-ms.gov/Employment.shtml
The city of Gulfport requires new employees to be residents of one of these counties: George, Hancock, Harrison, Jackson, Pearl River or Stone within six months of employment. Visit the employment website to see a list of available positions.
Employment Agencies
An employment agency can offer posts ranging from high-level administration to warehouse work. Many employers use agencies as their human resources department. Agencies advertise, interview, test and manage payroll. A temp-to-perm arrangement allows the employer and prospective employee to evaluate each other before committing to permanent employment.
Municipal and regional chambers of commerce include local employment agencies in their member lists, along with contact information. See Page 25 for a list of chambers of commerce in Harrison County.
Job Seeker Tips
Always keep your resume up-to-date and have several versions that target specific industries and highlight your skills that fit their job descriptions.
Compile several reference lists with a good variety of people and former business associates. Be sure to first ask each if you can use them as references.
Compose a comprehensive, catchy and succinct cover letter of no more than a page (this is no place to ramble). It will introduce you and your desire to work for the company. Have a knowledgeable friend check it for errors; misspelled words and bad grammar hint at carelessness and indifference. Know what the company does, and highlight skills, work experience and education that apply to the position. Be aware that many employers now accept only online applications so get comfortable with computers.
Maintain a positive, professional and broad-based presence on social media such as Facebook and LinkedIn; almost all employers search social media sites to vet job candidates, and your absence there will raise red flags. Also be aware that images and comments posted spur-of-the-moment can be searched out forever and come back to haunt you.
Be prepared for an interview at any time. When you submit your application, a supervisor may want to talk immediately, or the phone may ring with a call from a hiring director. Compose and rehearse your one-minute self-promotional speech on who you are, an achievement or two and your strengths. It's not vanity to make a good first impression. If a supervisor wants to know why she should hire you, be ready.
Always follow up with thank-you letters and calls. Even today, a letter, as well as the quick-response email, will separate you from a surprising number of the other applicants — to your advantage — and keep your name fresh in the interviewer's mind. Judicious calls display your continued interest. Writing out beforehand what you want to say helps. So does rehearsal.
Be aware that due to the usually huge numbers of applicants, most companies are able to follow up only with candidates in whom they are interested. Don't take it personally if you're not notified that you didn't get the job.
Keesler Air Force Base Civilian Opportunities

Federal jobs
Visit www.usajobs.gov to search for Department of Defense jobs at Keesler or Gulfport.
NAF jobs
For information about service jobs, including openings in lodging, marina, recreation areas and more, (nonappropriated fund positions) visit https://keesler81fss.us/HRO2.html.
Exchange jobs
For Base Exchange jobs, visit the AAFES career page at http://odin.aafes.com/employment and search for Keesler. Search for jobs at Gulfport's Navy Exchange and Navy Lodge at www.mynavyexchange.com/nex/work-for-us.
Self-Employment

Mississippi Small Business Development Center
The Mississippi Small Business Development Center offers small business resources and workshops for those looking to start a business. Visit www.mssbdc.org or visit the Gulf Coast Small Business Development Center's location in Biloxi at 1636 Popps Ferry Road, Suite 227. Call 228-396-8661 for more information.
Small Business Resources
Learn the steps to start and grow a small business at USA.gov's Small Business website. The platform features hand-picked government websites helpful to small business owners. Learn about business taxes and incentives, financing a business, importing and exporting, federal government contracting, state business resources and more. The website also provides information on a wide range of programs and services to help veterans, women, minorities and the economically disadvantaged start or grow a business.