Hickam Air Force Base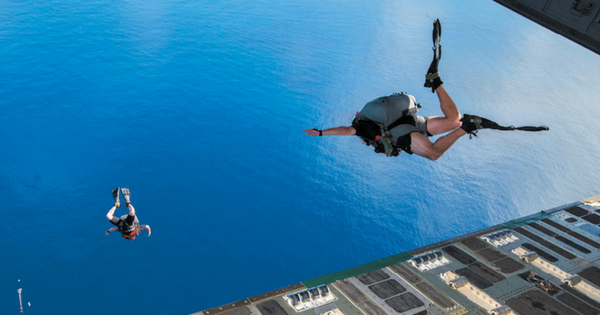 Joint Base Pearl Harbor-Hickam was created Oct. 1, 2010, when the former Naval Station Pearl Harbor joined Hickam Air Force Base. The 2005 Defense Base Realignment and Closure Commission's report to the president required the relocation of installation management functions and the establishment of JBPHH, with the Navy as the lead agency in providing these functions to the Joint Base.
Military service members, civilian employees and contractors work together to achieve common goals using similar processes.
The establishment of JBPHH brings together the "best practices" of both the Air Force and the Navy for efficiencies in enhancing support of operational capabilities. With an appreciation for the rich history of both Hickam Air Force Base and Naval Station Pearl Harbor, JBPHH supports its partner services, tenant commands and mission readiness of both the Navy and the AirForce.
The offerings of Hickam's 15th Services Squadron and Navy Region Hawaii's Morale Welfare and Recreation have transitioned and operate as Joint Base MWR. Likewise, the programs of Hickam's Airman & Family Readiness Center and Navy Region's Military & Family Support Center have united to become the Military and Family Support Center.
15th Wing
The mission of the 15th Wing is to develop and sustain combat-ready Airmen, in partnership with the total force, to provide global mobility, global reach, precision engagement and agile combat support anytime, anywhere.
The wing is a subordinate command of the 11th Air Force and reports to the 11 AF commander. Major responsibilities of the wing are providing airlift throughout the Pacific with the C-17s stationed at Hickam, providing maintenance and refueling for aircraft transiting Hickam between the continental United States and the Western Pacific, and housing and feeding transient personnel. There are nine C-17 Globemaster IIIs assigned to the 15th Wing.
Two Special Air Mission aircraft are also assigned: a C-40 and a C-37; both are flown by the wing's 65th Airlift Squadron, providing airlift for the United States Pacific Command and the Pacific Air Forces commanders.
15th Maintenance Group
About 500 active-duty, Hawaii Air National Guard, Department of the Air Force civilian and contractor personnel are assigned to this total force organization. The diverse maintenance organization supports and provides quality maintenance for nine C-17s, 20 F-22s, one C-37 and one C-40 to meet global airlift, global strike and theater security mission requirements. The 15th Maintenance Group consists of two squadrons, each with specific functions.
The 15th Aircraft Maintenance Squadron performs aircraft inspections, servicing, launch and recovery, and both scheduled sustainment and unscheduled maintenance repair actions for all assigned aircraft in support of global contingency, humanitarian, exercise and training operations.
The 15th Maintenance Squadron provides backshop and off-equipment maintenance support for home station aircraft and 6,500 annual joint and allied transient aircraft. These functions are heavy maintenance inspection and repair; wheel and tire buildup; fuels, electrical, environmental, hydraulic and propulsion systems maintenance; avionics; structural, welding, machining, corrosion control and nondestructive inspections; munitions; aerospace ground equipment support; and operation of a regional Precision Measurement and Equipment Laboratory.
15th Operations Group
The 15th Operations Group is composed of five squadrons: the 65th Airlift Squadron, 535th Airlift Squadron, 15th Operations Support Squadron and two Total Force Integration squadrons, the 19th Fighter Squadron and 96th Air Refueling Squadron.
With just over 300 personnel, the 15th Operations Group is responsible for overseeing the safe and effective use of over $2 billion in F-22A, KC-135R, C-17A, C-37 and C-40 aircraft executing a $55.3 million flying-hour program to support worldwide airlift requirements.
The 65th Airlift Squadron provides global airlift on specifically configured C-40B and C-37A aircraft supporting the Commander, U.S. Pacific Command; Commander, Pacific Air Forces; and U.S. and foreign dignitaries in direct support of U.S. foreign policy.
The 535th Airlift Squadron provides combat-ready C-17A aircrew for the execution of worldwide airlift missions supporting national security and Department of Defense directives. They maintain mission readiness in night vision goggle, aerial refueling, airdrop, low-level, austere airfield and emergency nuclear airlift operations to support JCS exercises, global contingencies, presidential support, humanitarian airlift and aeromedical evacuations.
The 19th Fighter Squadron is a combat-ready fighter squadron prepared to mobilize, deploy and employ the F-22 air dominance fighter in support of worldwide combatant commanders. It performs daily air sovereignty alert missions for PACOM, covering 300,000 square miles. It conducts graduate-level training, enabling pilots to exploit unique advantages of the world's only fifth-generation fighter. It maintains readiness in the full spectrum of F-22 air-to-air and air-to-ground weapons employment.
The 96th Air Refueling Squadron is an active associate KC-135R Total Force Integration unit, increasing worldwide air refueling combat capability through force optimization and utilization of 11 154th Wing HIANG aircraft. The unit is responsible for rapid projection and application of joint U.S. military power across the full spectrum of operations and is tasked to bolster Global Mobility CONOPS air refueling and expeditionary air mobility operations capability by generating qualified combat aircrews.
The 15th Operations Squadron provides combat aircrew support for 15th Wing air operations including aircrew training, combat tactics, intelligence, operations scheduling, life support and combat weather services for transient and wing aircrews. They also supply airfield management oversight of the U.S. Air Force's largest shared-use airfield, providing flight operations and en-route support for over 9,800 aircraft and the deployed operations of over 50 units annually. They are also responsible for maintaining oversight of theater flight records for 450 aviators in eight countries.
647th Air Base Group
The 647th Air Base Group provides integrated installation and base support for Joint Base Pearl Harbor-Hickam, with about 900 personnel in six diverse squadrons. The air base group commander also serves as the deputy commander of Joint Base Pearl Harbor-Hickam. The group's mission is to deliver, improve and sustain wartime mission support and combat-ready airmen and families.
The Force Support Squadron maintains mission-ready forces through development, readiness and sustainment support while providing world-class personnel and family services. FSS directly supports military in the DFAC, Flight Kitchen, lodging, and fitness centers. Additional support services include mortuary affairs, readiness, Honor Guard, military and civilian personnel, manpower, education, family readiness, Equal Opportunity, Joint Base Public Affairs and chapel services. The FSS commander also serves as the liaison to the joint base commander as the JB1, Manpower and administration officer, responsible for all Air Force and Navy human resource assets.
The Security Forces Squadron provides ready-to-deploy, Air Force, warfighting defenders in support of contingencies and functions. SFS organizes, trains and equips mission-ready, resilient, air-minded security forces to deliver enduring integrated defense against threats and also protects off-base Air Force mission facilities at Kaena Point in Oahu and Kokee Air Force Station in Kauai. The SFS commander also serves as the liaison to the joint base commander as the JB2, performing integrated base defense and law enforcement throughout the main base and all JBPHH annexes (e.g., West Loch, Wahiawa, Lualualei). This includes providing entry control, vehicle inspection, Pass & ID, combat arms and military working dog (drug and explosive detector) support for JBPHH.
The Civil Engineer Squadron organizes, trains and equips expeditionary civil engineers providing warfighting-ready engineering support for facilities and infrastructure, emergency management, fire protection and explosive ordnance disposal. The CES commander also serves as the liaison to the joint base commander as the deputy JB4 role, accountable for lifecycle management of NAVFAC/CNIC real property, product and service delivery, Supported Command interface, project execution and performance assessment spanning the joint base. CES is a vital squadron on JBPHH that manages over 4,200 facilities, 30,000 acres, four dry docks and 31 piers valued at more than $19.4 billion, supporting 38,000 military and civilian personnel in more than 165 tenant commands and activities.
The Logistics Readiness Squadron organizes, trains and equips expeditionary logistics professionals in five distinct AFSCs and provides Air Force combat mobility support. The LRS commander also serves as the liaison to the joint base commander as the JB41/NAVSUP Fleet Logistics Center-Pearl Harbor Code 450, managing $42 million in aircraft parts and inventory, support equipment and chem-gear. LRS also provides 24/7 Air Force transportation ops, Total Force Integration cargo movement between the 15th Wing and HIANG, and installation reception, deployment and redeployment, and is responsible for the Air Force War Reserve Materiel.
The Contracting Squadron provides warfighting-ready contracting Airmen. The 647 CONS directly supports HQ PACAF, PACOM, tenant units, 15 WG, 647 ABG, Bellows AFS and the Asia Pacific Center for Security Studies customers. CONS executes over $138 million contract actions annually, manages a $1.2 billion contract portfolio, oversees a $5 million government purchase card program, and supports combat operations and humanitarian missions in several areas of the world, which include AFCENT, CENTCOM and PACOM, for a total of 2,364 deployed man-days in 2012. In October 2013, 647 CONS was redesignated as 766 Specialized Contracting Squadron under the Air Force Installation Contracting Agency.
The 747 Communications Squadron delivers warfighting communications and information capabilities for HQ PACAF, Hickam and 67 tenant units totaling over 9,000 users, manages a $160 million network, 140 antennas, executive communication support, telephone support, airfield communication, COMSEC and Information Assurance, and serves as the joint base interface for communications and information capabilities that affect the entire Hickam population.
Joint POW/MIA Accounting Command
The Joint POW/MIA Accounting Command conducts global search, recovery and laboratory operations to identify unaccounted-for Americans from past conflicts to support the Department of Defense's personnel accounting efforts.
The command on the island of Oahu was activated Oct. 1, 2003. Employing more than 500 joint military and civilian personnel, JPAC continues its search for the more than 83,000 Americans still unaccounted for from past conflicts. The laboratory portion of JPAC, referred to as the Central Identification Laboratory, is the largest and most diverse forensic skeletal laboratory in theworld.
The command maintains three permanent detachments to assist with command and control, logistics and in-country support during investigation and recovery operations. Detachment 1 is in Bangkok, Thailand; Detachment 2 is in Hanoi, Vietnam; and Detachment 3 is in Vientiane, Laos.
The core of JPAC's day-to-day operations involves researching case files, investigating leads, excavating sites and identifying Americans who were killed in action but never brought home. This process involves close coordination with U.S. agencies involved in the POW/MIA issue, including the Defense Prisoner of War/Missing Personnel Office, the appropriate Service Casualty Office, the U.S. Pacific Command, Department of State, the Joint Staff, Defense Intelligence Agency, the Armed Forces DNA Identification Laboratory and the U.S. Air Force's Life Sciences Equipment Laboratory.
Planning Your Move

Sponsors
The key to a smooth transition is your sponsor, who can help arrange your Temporary Lodging Allowance accommodations, provide transportation from the airport, check you in to your new command and provide you with general information about the community and on-station facilities well in advance of your move. Contact your sponsor as soon as possible before leaving for Hawaii. If you do not receive a sponsor, visit www.militaryinstallations.dod.mil, a website that can assist you in planning your move. Other sources of information include the Military and Family Support Center at your current command. Visit the JBPHH website at www.cnic.navy.mil/pearlharbor-hickam.
Shipment of Household Goods
Accompanied members are authorized to ship their full weight allowance but should be advised that homes in Hawaii may be smaller than those on the U.S. mainland. It may be best to leave ranges, refrigerators, washers, dryers, oversized pieces of furniture, extra furniture and cold weather clothing and equipment in storage on the mainland. All privatized Navy family housing units are equipped with a refrigerator, range, dishwasher, washer and dryer, as is privatized Marine Corps family housing. Advance planning and coordination for full tour support are strongly recommended. Your yard care responsibility in privatized Navy family housing is limited to only the small privacy fenced areas; a weed-eater is helpful, but a lawn mower isn't essential.
Unaccompanied Shipment
You are authorized an unaccompanied baggage shipment. This shipment should be limited to clothing, linens, dishes, towels, cooking utensils and other housekeeping items. You may also ship cribs, playpens, baby carriages and articles necessary for the care of your children. Small radios, portable TVs, sewing machines and other small appliances may also be shipped. The JBPHH Housing and Lodging program has temporary loaner furniture for those assigned on PCS orders who are awaiting arrival of their shipment. Loaner furniture includes beds, dressers, lamps, and dining and living room sets. Visit www.move.mil to learn more.
Automobile Shipments
Each service member is authorized to ship one privately owned vehicle at government expense. Check with your Household Goods officer for information regarding shipping times and locations. You must have permission from the lienholder to transport the vehicle to Hawaii. If the vehicle is co-registered, you must show that person's permission to ship the vehicle. Allow at least three weeks for a vehicle to arrive from the West Coast. Shipping from the East Coast and Southeast portion of the Continental United States will require more time. All personal vehicles must be safety inspected and registered within 10 days after arrival.
Satellite Vehicle Registration Office-Pearl Harbor
The City & County of Honolulu Pearl Harbor Satellite Vehicle Registration Office is at 1705 O'Malley Blvd., Building 192H, the former Hickam Control Center at O'Malley Gate, JBPHH. The office is open to all military personnel, their family members and civilian personnel who have base access. Hours: 8:30 a.m. to 4 p.m. Monday through Friday, closed on state and federal holidays. Appointments are mandatory. Telephone: 808-448-0312.
Services:
All vehicle transactions. Transactions are cash or check only.
Initial registration for vehicles previously registered in another jurisdiction (i.e. out of state, out of country, foreign).
Out-of-state permit-vehicles will retain out-of-state plates but be issued a vehicle permit to be displayed on rear bumper.
Transfer of ownership.
Replacement of Hawaii plates and/or registration emblems.
Duplicate Honolulu titles and registrations.
Ordering of special plates, veteran plates or organizational plates.
Junking and storage.
Airport Arrival
All flights lead to Honolulu International Airport, about two miles southeast of Joint Base Pearl Harbor-Hickam's main gate. The airport is 10 miles west of Waikiki Beach and six miles west of downtown Honolulu. Travel time to Waikiki is about 20 to 30 minutes by car during nonrush hour traffic. The H-1 Interstate has eastbound and westbound exits that bring motorists directly to the airport. Your sponsor will most likely be the one greeting you at the airport and will help you get settled into your initial accommodations.
If you are not met by anyone and require lodging, you should contact your respective command duty officer or go to the USO on the ground level of the airport's Overseas Terminal between Baggage Claims E and F. The center's staff and volunteers assist military personnel and their families who transit to Hawaii. They help them cope with travel-related emergencies, including contacts with military service activities, and provide a comfortable place to wait for flights or other transportation.
Available within the center is a TV; vending machines; shower and restroom; a children's room with books, toys and games; internet services, Wi-Fi, books and magazines. Coffee and cookies from local bakeries are also available.
The center is open 8 a.m. to midnight daily, except for Christmas day. Call 808-836-3351 or email usohawaii@uso.org.
Transportation options from the airport include taxis, shuttles, rental vehicles and Oahu's public transportation system, TheBus (www.thebus.org or 808-848-4500). For route and schedule info, call 808-848-5555. For more information on other airport transportation, go to www.hawaii.gov/hnl/ground-transportation.
Travel Connections at Joint Base Pearl Harbor-Hickam also has cooperative agreements with local commercial car rental agencies. Enterprise Rent-A-Car has an agent on-site in the ITT Fleet Store, 810 Willamette St., Building 1786. For information, call 808-422-0139.
Checking In
Check-in sessions with the Personnel Support Detachment are conducted by appointment only and must be arranged through your Command PASS Coordinator. For the CPC to obtain an appointment, a PSD Receipts Package must be completed and presented with the service record to supervisors of the Receipts Division. An appointment will be assigned to the member no sooner than 48 hours later. This time is needed to make the member's electronic file accessible.
PSD business hours are 7:30 a.m. to 3 p.m. Monday, Tuesday, Thursday and Friday, and 10 a.m. to 3 p.m. Wednesday. PSD is at the Moanalua Navy Services Center Building at 4827 Bougainville Drive. For more information, go to www.cnic.navy.mil/regions/cnrh/installations/jb_pearl_harbor_hickam/om/personnel_support_detachment.html.
Hotel Reservations
Make hotel reservations well in advance. Your sponsor can help you, although you will be required to finalize your reservation with the hotel of your choice. Hotel accommodations are usually plentiful except during the high tourist seasons (December through March and May through August). Accommodations must be Temporary Lodging Allowance-approved.
Temporary Lodging Allowance
Temporary Lodging Allowance is a stipend to help offset the cost of living in hotels during your PCS move. TLA is based on the per diem rate and paid in 10-day increments. TLA is not paid in advance but is paid after a completed claim with receipts and endorsements has been filed. It's advisable to have at least $1,500 in traveler's checks to meet immediate off-base living expenses. TLA is authorized for all command-sponsored military personnel arriving on permanent change of station orders pending availability of privatized family housing or pending completion of permanent living arrangements. TLA commences the date your PCS orders are endorsed as having reported aboard. It is imperative that you have your orders endorsed with the time and date reported as soon as possible after arriving on island. You will not be reimbursed for any days of temporary lodging prior to the report date endorsed on your orders.
Air Force Inprocessing
Before leaving your base, stop by your Airman and Family Readiness Center for information and support.
Services include:
Base brochures.
Smooth Move Workshop.
Family Services Loan Closet: provides household items and a variety of small kitchen appliances to PCS personnel.
Child Care for PCS Certificate: provides for 20 hours of free child care, per child, for members who are within 60 days of a PCS move, compliments of the Air Force Aid Society.
If your sponsor hasn't contacted you, call your gaining command support staff (CSS/orderly room) and request that a sponsor be assigned to you.
Log on to these websites when planning your move:
You will inprocess through your gaining orderly room. If you are being assigned to a geographically separated unit, call the Force Management Flight at 808-449-0668 for an appointment.
Your sponsor should meet you at the airport. If not, taxis can take you from the airport to the base as long as the taxi driver has a pass to enter the base. If the driver doesn't have this pass, you'll be dropped off at the Hickam main gate and shuttle services are not available from the main gate to your on-base destination, such as billeting, unit CSS/orderly room, etc. Public buses (Bus 19) can also take you from the airport to the base, but luggage is not allowed on board.
On your first duty day after your arrival, contact your CSS/orderly room to arrange for inprocessing. Your CSS will schedule you for the mandatory Ohana Aloha Newcomers' Orientation that provides information on Joint Base Pearl Harbor-Hickam's mission and available services. Spouses are encouraged to attend.
Be sure to let your CSS know if you and your family plan to attend the free bus tour right after the Ohana Aloha Newcomers' Orientation. The bus tour is sponsored by the Friends of Hickam. See historical landmarks, learn about local culture and take in the beautiful vistas.
Housing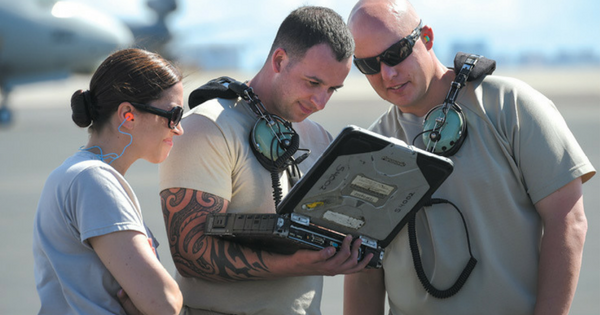 Hickam Communities LLC is Lend Lease's Air Force housing privatization project at Hickam on Joint Base Pearl Harbor-Hickam. The Hickam Communities property management office is at 211 Mercury St., and the Hickam Communities leasing office is at 200 Kokomalei St. on Joint Base Pearl Harbor-Hickam. For more information, call 888-329-4758.
Hickam Communities
Just minutes from Waikiki, shopping, ocean sports and recreation, Hickam Communities offers exclusive coastal living within a gated community. When you choose to live at Hickam Communities, you choose a place where your family, your community and your satisfaction are top priorities.
At Hickam Communities:
You receive free 24-hour maintenance for your home.
You receive free lawn service for your front and side yards.
Your pets are welcome (up to two).
Your home is part of the Air Force community.
You live in a gated community.
Property management staff work full time within your community.
Utility allotment is included in BAH.
You are within walking distance of work, dining, shopping and beach recreation.
You and your family will be considered part of the Hickam Communities' "ohana" (family).
If you decide to rent off base:
You may pay out of pocket for plumbing, electrical and other maintenance work.
You will likely pay for utilities out of pocket — typically $200 to $300 a month or more.
Common area maintenance fees for condominiums are typically $200 to $500 a month or more.
You mow and care for your lawn or pay out of pocket.
Only a small percentage of Hawaii rental homes or apartments allow pets.
Your daily commute to and from Joint Base Pearl Harbor-Hickam may be up to 90 minutes.
You may not have an on-location property management staff.
Off-base rents can be significantly higher than BAH payments.
The resident community center is a home away from home. You can enjoy special events, a modern fitness facility, family movie nights, arts and crafts and self-improvement classes, or simply gather and relax with your family and friends.
Hickam Communities represents the finest of Air Force community living. New Hickam Communities homes are 20 to 40 percent larger than many of the existing homes Hickam families have been living in for decades and feature energy-efficient designs and appliances as well as modern floor plans and amenities, including computer-ready access.
In addition, Hickam has one of the largest contiguous historic community restoration projects in the nation, and renovated historic museum homes are available for rent. Other historic homes are being renovated with environmentally sustainable technologies, and many will have expanded floor areas, and layout and livability improvements.
Families can enjoy amenities that include a new recreational complex, a skateboard park and spray park, tot lots and a dog park. Two community centers host dozens of activities and special events for residents of all ages, and they feature fitness centers, multipurpose rooms, accessibility to computers and the internet, free to Hickam Communities families.
Come experience tropical coastal living in a home nestled comfortably in open, secure, well-maintained communities, only minutes from an on-base beach.
To apply for housing at Hickam Communities, call 888-329-4758 or go to www.hickamcommunities.com.
Medical Services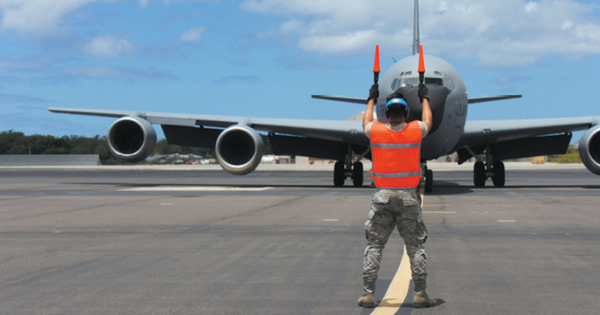 When active-duty military arrive in Hawaii, your personnel office will ensure that you inprocess through your service's Military Treatment Facility. There you will be presented with available TRICARE health care system options.
TRICARE Prime is the military's managed care option and is available at the Air Force's Hickam Clinic.
Each military MTF offers orientation sessions at enrollment sites that explain TRICARE Prime. Spouses are encouraged to attend the orientation with active-duty service members. You and your family will be assigned a primary care manager at your respective clinic who will manage your health care.
For more information, call 800-242-6788 or visit a TRICARE Service Center.
15th Medical Group
The 15th Medical Group's outpatient clinic is at 755 Scott Circle, Building 559, JBPHH. It's open from 7:30 a.m. to 4:30 p.m. Monday through Friday except for the third Thursday each month for training, PACAF Family Days or federal holidays. The clinic provides comprehensive health services for eligible beneficiaries for the Hickam military Ohana and surrounding areas and has supported PACAF missions throughout the Pacific AOR including Operation Deep Freeze, JPAC missions and USNS Mercy.
The 15th Medical Group offers urgent care but not emergency room services. In an emergency, call 911 or go to the nearest emergency room.
For information, appointments, locations and hours for the following services, call 808-448-6000:
Acupuncture
Family Health
Flight Medicine
Immunization
Laboratory
Mental Health
Optometry
Pediatrics
Pharmacy
Physical Therapy
Radiology/X-ray
Vasectomy
Women's Health
Dental Services
3rd Floor, B-Wing, Main Clinic 808-448-671/6372
The 15th Medical Group Dental Clinic offers general dental services to active-duty personnel only. The dental clinic's hours are 7:30 a.m. to 4:30 p.m. Monday, Tuesday, Thursday and Friday; and 7:30 a.m. to 3 p.m. Wednesday.
TRICARE Dental Program
The TRICARE Family Member Dental Plan is a dental insurance plan for family members of active-duty military. To ensure your family members' dental needs are met, active-duty military are encouraged to enroll family to avoid costly dental bills.
For more information, go to https://employeedental.metlife.com/dental/public/EmpEntry.do or call 855-638-8371.
Military retirees may call 888-838-8737 or visit https://tricare.mil/CoveredServices/Dental/TRDP to enroll in the TRICARE Retiree Dental Plan.
Family Services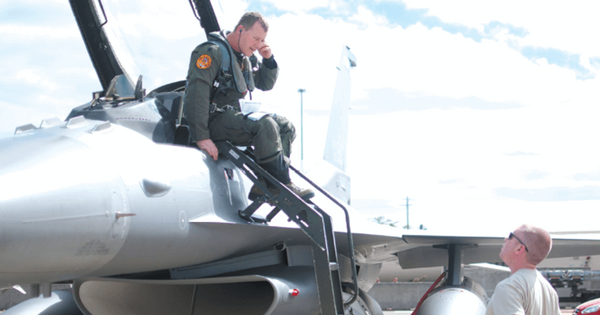 For more information, visit www.greatlifehawaii.com.
Adult Education — Professional Military Education Center (Air Force)
The Binnicker Professional Military Education Center is a world-class institute that prepares enlisted air expeditionary warriors (ALS and NCOA) for the challenges of combat leadership. Most programs are offered in Hangar 2, Building 2060. In addition to Air Force professional and career development, all active-duty, ANG and Reserve personnel, dependents, retirees, federal employees, and adult family members with military ID cards can draw on the resources of seven colleges and one adult learning center. Call 808-449-2946 for more information.
Airman Leadership School improves the skills, leadership abilities and understanding of the military profession of first-time supervisors. The ALS course is five weeks long.
NCO Academy prepares NCOs for increased leadership roles and responsibilities, and lasts for six weeks.
The course curriculum for both the ALS and NCOA includes leadership, fit-to-fight, the profession of arms and communication skills.
Airman and Family Readiness Section (Air Force)
The Airman and Family Readiness Section provides Air Force Aid Society, Survivor Benefit Plan and casualty services for active-duty Air Force, retired Air Force personnel and their families. It is at 655 Vickers Ave., Building 1105, JBPHH. Hours are 7:30 a.m. to 4 p.m. Monday through Friday. For more information, call 808-474-1999.
Air Force Aid Society 808-449-0314/0301
Air Force Casualty Assistance 808-449-0310
Survivor Benefit Plan 808-449-0313
Air Force Aid Society: The AFAS is the official charity of the Air Force. It provides financial assistance with basic necessities such as food, rent, utilities, essential car repair, medical and dental expenses not covered by TRICARE, and emergency expenses resulting from a death or illness in the family. Assistance is provided as an interest-free loan, grant or a combination of both. The AFAS also sponsors numerous community enhancement programs:
Bundles for Babies provides parents-to-be with a free layette after attending the Military Family Support Center's New Moms and Dads class.
Child Care for PCS or Retirement provides up to 20 hours of child care expenses for members who are within 60 days of a departure PCS move or retirement.
Give Parents a Break provides eligible parents with five hours of free child care a month.
Child Care for Volunteers provides free child care for volunteers who support the 647th Air Base Group, 15th Wing, Pacific Air Forces and tenant organizations.
Car Care Because We Care provides grant assistance for a free oil change for first duty station personnel and spouses of deployed members.
Youth Employment Skills provides high school volunteers an opportunity to "bank" volunteer dollar credits toward their postsecondary education.
Respite Care provides a break for individuals and families who care for an ill or disabled family member 24/7.
Spouse Employment Program provides entry-level, short-term training (three to six weeks) to spouses with the goal being immediate and viable employment.
Gen. Henry H. Arnold Education Grant provides $2,000 grants for undergraduate studies to selected sons and daughters of active duty, Title 10 AGR/Reserve, Title 32 AGR performing full-time active duty, retired, retired reserve and deceased Air Force members; spouses (stateside) of active-duty members and Title 10 AGR/reservists; and surviving spouses of deceased personnel.
Child and Youth Programs
Child Development Centers: CDCs provide a safe, healthy learning environment where children from 6 weeks to 5 years old can discover, learn and explore the world around them. Open to children of military and DOD families, there are several CDC locations on Joint Base Pearl Harbor-Hickam: Hickam Harbor, Hickam Main, Hickam West, Naval Station, Ford Island and Center Drive. Accredited by the National Association for the Education of Young Children, CDC staff are certified in CPR and first aid and trained in developmentally appropriate activities for young children. Sponsor of the USDA Child Care Food Program, CDCs offer nutritious meals and healthy snacks. For more information, call 808-471-5437.
Child Development Homes: This program provides quality child care through a network of certified home providers who live in Joint Base Pearl Harbor-Hickam housing. Home providers offer care for children ages 6 weeks to 12 years and provide developmentally appropriate activities in a home atmosphere. Child care hours are flexible to meet parents' needs. For more information, call 808-471-8658.
Kids Line: This free, convenient resource and referral service for child care is offered at Morale, Welfare and Recreation. Call 808-471-KIDS (5437) for info such as child care availability, subsidy and financial figures, waiting lists for CDCs, Child Development Homes and School-Age Care programs as well as programs offered throughout Hawaii.
MWR Youth Camps: During those much-anticipated school breaks, MWR Youth Programs offer day camps that are jam-packed with fun, trips and activities. Children can enroll in summer camps that focus on sports, outdoors or culture. For the winter, spring and summer breaks, children can play with other kids their age and have a blast at Camp Adventure. For more information, call 808-421-1556.
MWR Youth Programs: MWR has youth programs affiliated with the Boys & Girls Clubs of America and 4-H Extension Services on Oahu. The School-age Care Program operates sites at the Catlin Clubhouse and the Hickam SAC Building to offer child care before and after school hours. Serving children 5 to 12 years old, the centers offer fun activities in arts and crafts, games, healthy snacks and help with homework. Catlin is open only to children attending Aliamanu, Pearl Harbor and Pearl Harbor Kai elementary schools. The Teen Center also provides a safe after-school environment for kids 12 and older to go to work on homework, play and participate in clubs. For more information, call the Catlin Clubhouse at 808-421-1556, Hickam SAC at 808-448-4396 or the Teen Center at 808-448-0418.
MWR Youth Sports: When they join the MWR Youth Sports Program children and teens, ages 3 to 18, will learn teamwork, sportsmanship and other valuable lessons. Most youth sports teams are part of the Hawaii Military Youth Athletic Association, and sports including soccer, basketball, baseball and football are offered. Spirited sideliners can help lead the team to victory by cheerleading, and volunteer coaches are always needed. Get involved and be a part of this winning team. For more information, call 808-473-0789.
Force Development Flight
Located in Building 2060, Hangar 2 at 900 Hangar Ave., Force Development Flight provides educational opportunities through eight on-base institutions. The flight is responsible for base training, formal training, military testing, First Term Airman's Center and Career Assistance Advisor programs. The Base Training and Education Services element provides tuition assistance support, educational and vocational advising, testing opportunities and distance learning information. Several degree programs are available on Joint Base Pearl Harbor-Hickam for military, DOD personnel and family members.
Central Michigan University
808-422-6118
Fields of Study: General administration, health services administration, human resources administration, leadership, public administration
Chaminade University
808-422-1647
Fields of Study: English, social studies, criminal justice
Embry-Riddle Aeronautical University
808-422-0835
Fields of Study: Professional aeronautics, technical management, aeronautical science
Hawaii Pacific University
808-543-8053
Fields of Study: Accounting, business economics, computer information systems, computer science, diplomacy and military studies, finance, management, marketing
Honolulu Community College
808-421-4350
Fields of Study: Pre-nursing, pre-education, applied trades, justice administration, and information and computer science
McKinley Community School for Adults
808-594-0540
Fields of Study: English as a second language, computer courses, English review, math review
University of Oklahoma
808-422-5510
Fields of Study: Economics, human relations, international relations
Wayland Baptist University
808-422-6777
Fields of Study: Human services, business administration, management information systems, management, occupational education, religion.
For more information, call 808-449-6363 or email 15mss.dpe@hickam.af.mil. Active-duty Air Force members can access information on the Air Force Virtual Education Center via the Air Force Portal.
Military and Family Support Center
Joint Base Pearl Harbor-Hickam's MFSC provides services to support sustained mission readiness and strengthen personnel and family competencies to meet the unique challenges of the military lifestyle. Professional services through educational classes and counseling are available for active-duty Navy, Air Force, Reserve and retired personnel, their families and Department of Defense civilians.
MFSC-Pearl Harbor is in the Moanalua Navy Services Center Building, 4827 Bougainville Drive, Honolulu.
The MFSC-Hickam Loan Closet is at 655 Vickers Ave., Building 1105, JBPHH.
Hours for MFSC-Pearl Harbor are 7 a.m. to 4:30 p.m. Monday through Thursday and 7 a.m. to 4 p.m. Friday.
MFSC-Hickam's hours are 7:30 a.m. to 4 p.m. Monday through Friday.
Program and class information is available at www.greatlifehawaii.com or call 808-474-1999.
Counseling and Advocacy Services: Professional counseling is offered to eligible individuals, couples, families and children. Immediate intervention, safety and support are provided to victims of child and domestic abuse, and rehabilitation and counseling are offered to offenders to eliminate the risk of future abuse. Services include crisis intervention, short-term counseling, victim advocacy, referrals, groups and classes facilitated by licensed clinicians.
For information on confidential reporting of domestic abuse, call MFSC and ask to speak to a victim advocate.
Crisis Response: The center stands ready to offer assistance and support to families during natural disasters, mobilization, repatriation and mass casualties.
Deployment Support: The center plays a key role by helping commands prepare crew and family members for the various phases of deployment. MFSC participates in predeployment, deployment and reunion programs.
Exceptional Family Member Program: This program assists families with special needs (for example, physical or emotional disability, long-term chronic illness or special education) so that the command, the EFMP at Tripler Army Medical Center and the EFMP liaison at MFSC can work together to ensure needs are met.
Family Employment Readiness Program: The center helps with career decisions and to develop employment search skills through education, information, referral and assistance programs, giving family members the competitive edge to secure employment. Some of the employment classes offered are resume writing, interviewing skills, starting your own business and federal employment.
Information and Referral: The center provides on- and off-base information and resources and maintains a resource databank with military and civilian resources providing community educational, life-enhancing and therapeutic resources. I&R also processes requests for registration for classes and workshops, schedules appointments and provides assistance. Through assessment, I&R refers crisis issues.
Joint Employment Management System: JEMS is an employment program open to all eligible military ID card holders. Its online job bank links military community job-seekers with employers in Hawaii. JEMS lists positions on the main Hawaiian Islands. At www.JEMSjobs.com you can search for jobs, post your resume and receive notification when new jobs are posted.
The JEMS Job Fair is held every September on Joint Base Pearl Harbor-Hickam. It is the largest military job fair in Hawaii. More than 100 employers attend with local, mainland and international jobs. For more information, call 808-474-1999.
Life Skills Education: Provides education, awareness and prevention programs to promote understanding of risk factors and dynamics of child abuse and domestic abuse to commands, individuals, couples, families and community groups. The classes and programs address parenting, suicide prevention, stress and anger management, and new military spouse orientation.
Loan Closet: The loan closet at MFSC-Hickam, 655 Vickers Ave., Building 1105, Joint Base Pearl Harbor-Hickam, offers kitchen kits while your belongings are in transit. Call 808-449-0319 for more information.
Military School Liaison Office: Call the School Liaison Office at 808-422-3770/3771.
New Parent Support Home Visitation Program: A voluntary early intervention program serving Navy, Air Force and Coast Guard families who are expecting a child or with a child under 3 years of age. Services promote healthy family functioning, teach new skills and support military families facing the unique challenges of parenting. A New Parent Support Group is also available. The New Moms and Dads class is offered monthly by the New Parent Support staff.
Personal Financial Management Program: Provides financial counseling, education and training that emphasizes long-term financial responsibility through instruction on sound money management, debt management, saving, investing and retirement planning. Classes include Million Dollar Sailor/Airman, command financial specialist training, home-buying skills and Thrift Savings Plan briefings.
Readiness Program: MFSC offers mobility and deployment assistance to single and married active-duty Air Force personnel and families. MFSC provides predeployment education briefings for deploying members and families; sustainment support services such as morale calls, information and referral services; and referral to applicable Air Force Aid Society programs such as "Give Parents a Break" and "Car Care Because We Care."
Relocation Assistance Program: Arrival and departure services and resources — such as Sponsor Training and Smooth Move — are available to assist families during a PCS move. Go to www.militaryinstallations.dod.mil and www.greatlifehawaii.com.
Retired Activities Office: Volunteers help retirees, their survivors and family members to obtain their rights and benefits. The office holds an annual retired personnel seminar and publishes a biannual newsletter.
Sexual Assault Prevention and Response: The Hickam Sexual Assault Response Coordinator office provides 24/7 sexual assault response for all victims on the installation and assigned geographically separated units. Anyone who feels he or she has been a victim of sexual assault may contact the SARC office. The Hickam SARC Response Helpline is available 24/7 at 808-722-6192. For more information, go to www.15wing.af.mil/UNITS/15thWingSAPR.aspx.
The SARC recruits, coordinates and trains active-duty and DOD civilian personnel to become SAPR victim advocates who are available 24/7 to provide immediate support to adult active-duty personnel and family members of sexual assault. The SARC also conducts training for command personnel designated to be the SAPR Command POC, command liaison and data collection coordinator.
Spouse Support Groups — Key Spouse: Key Spouses are a part of the command team and are an essential link to a healthy family. The program is an official communication network designed to enhance readiness and establish a sense of community among unit leaders, airmen and their families.
Transition GPS (Goals, Plans, Success): Whether you are retiring or separating, the center can help with your transition from the military life to the civilian world. Transition seminars for retiring and separating personnel are available.
Volunteer Program: Volunteering may lead to employment in addition to the satisfaction of helping others. Ask for the MFSC volunteer coordinator for more information.
Religious Ministry
Whatever one's faith, finding a place to worship after a PCS move can be challenging. The Joint Base Pearl Harbor-Hickam chaplains are available to help you find a place of worship and take the next step with you in your spiritual journey. There are a number of opportunities to get plugged into a worshipping community at the installation chapels. Besides worship services, religious programming is available for people of all ages, including Bible studies, Vacation Bible School, other services and social events. For more information, call 808-473-3971 (Pearl Harbor Memorial Chapel) or 808-449-1754 (Hickam Chapel Center).
Aloha Jewish Chapel
Building 1511, near Makalapa Gate,
Pearl Harbor 808-473-3971/224-0437
Weekend Services
8:15 a.m. Saturday: Shabbat morning service (call for confirmation)
Weekday Services
7:30 p.m. Friday: Kabbalat Shabbat
Hickam Chapel Center
Building 1750, Kuntz Avenue,
Hickam 808-449-1754
Weekend Services
5 p.m. Saturday: Roman Catholic Mass
8:30 a.m. Sunday: Contemporary worship service
11 a.m. Sunday: Roman Catholic Mass
Weekday Services
11:30 a.m. Tuesday and Wednesday: Roman Catholic Mass
Nelles Chapel
Building 500, Corner of Singer Boulevard
and Ninth Street, Hickam 808-449-6562
Weekend Services
9 a.m. Sunday: Traditional Protestant service
10:45 a.m. Sunday: Gospel worship service
12:30 p.m. Sunday: Gospel Praise Hula
Weekday Services
6 p.m. Thursday: Youth ministry
Pearl Harbor Memorial Chapel
Building 1601, Pearl Harbor Boulevard,
Pearl Harbor 808-473-3971
Weekend Services
9 a.m. Sunday: Roman Catholic Mass
11 a.m. Sunday: Protestant worship service
Weekday Services
11:35 a.m. Monday, Thursday, Friday: Roman Catholic Mass
9 a.m. Tuesday: Women's Bible study
6:15 p.m. Wednesday: Youth and adult Bible study
Dining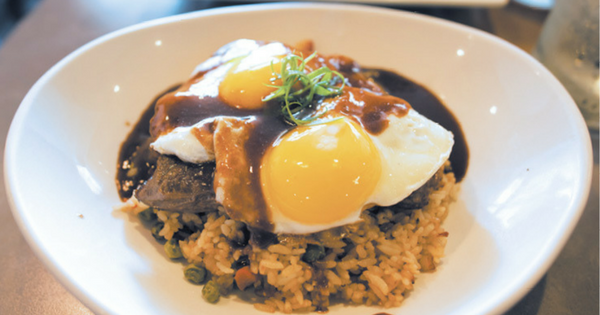 For menus, hours and more information, visit www.greatlifehawaii.com.
10th Puka Lounge at Kealohi: Golfers and nongolfers love this place for a cold beverage or to kick back and relax. Patrons can enjoy the big-screen TV, DirecTV, karaoke selections, a great sound system, golf video games and electronic dartboards. Call 808-448-9890 for more information.
604 Express at the Navy-Marine Clubhouse: Celebrate your victory with a quick bite to eat or a refreshing, cool beverage. Serving generous portions of local favorites for breakfast, lunch and dinner, the snack shack at the Navy-Marine Golf Course Clubhouse is a great stop. For more information, call 808-421-7267.
Catering: Joint Base Catering accommodates intimate weddings, large or small command functions, birthday and anniversary parties, business luncheons, graduations, retirements, reunions and more. It offers 10 indoor and outdoor locations to choose from and menus made specifically for you. It also offers low-budget carryout catering for smaller command functions.
Looking to cater off base? Joint Base Catering can handle that too. Examples include the Pacific Aviation Museum, USS Missouri and Briar Estates. Or cater on base at Tradewinds Enlisted Club, the Historic Hickam Officers' Club, Makai Recreation Center, Fosters Point Beach Cove and Honeymoon Beach.
Each event includes:
An event coordinator to assist you from the pre-party brainstorm to the event
Full-service catering professionals and wait staff in formal attire
Full liquor license with no-host and open-bar options
Inclusive china, glass, silverware and appropriate food service items for catered events
A/V equipment, decorative linen and food-service items to borrow or rent
Call Joint Base Catering at 808-448-4608.
Fast-Food Restaurants: Throughout Joint Base Pearl Harbor-Hickam are fast-food breakfast, lunch and dinner options. Choose from Anthony's Pizza, Arby's, Baskin-Robbins, Bee's Boba, Burger King, Charley's Grilled Subs, Dairy Queen-Orange Julius, Dippin' Dots, Green Beans Coffee, I Love Country Cafe, India Cafe, JKA Hot Dogs, Life Is Sweet, Liz's BBQ, McDonald's, Mr. Gyros, Olay's Thai Express, Pop Pop Donuts, Popeyes Chicken, Snow in Four Seasons, Starbucks, Steak & Fish Co., Subway, Sumo Sushi, Taco Bell and Yummy Korean BBQ.
Hale Aina Dining Facility: Those authorized to eat here include enlisted members on a meal card or receiving basic allowance for subsistence; active-duty officers, TDY personnel (officers, enlisted and civilians) who have been directed to dine at the DFAC on stated orders; authorized Guardsmen and Reservists on UTA drills and IDT orders; spouses and dependents accompanied by the authorized military member; and authorized special groups and organizations. The facility is in Building 1860, Andrews Street, on the Air Force side of Joint Base Pearl Harbor-Hickam.
Harbor Grill: Whether you are craving a cheesy pizza or a thick, juicy hamburger, Harbor Grill serves it hot. Located at the Naval Station Bowling Center, this snack bar is open every day. Stop by for the bowling or if you're just hungry, come on in to get a striking meal. Harbor Grill also provides catering services to parties happening at the bowling alley. For more information, call 808-473-2574.
Kau Kau Korner: Located in the Hickam Bowling Center, Kau Kau Korner offers a variety of sandwiches and local plate dishes. Available for breakfast, lunch, dinner, snacks or finger foods. It also serves a low-fat, low-calorie frozen yogurt that's popular with the kids. Call 808-448-9959 for more information.
La Familia Restaurante: Traditional Mexican cuisine featuring handmade tortillas daily. Try the delicious burritos, tamales and enchiladas, or quench your thirst with a refreshing horchata. La Familia Restaurante is open for lunch and dinner at the beautiful Ke'alohi Golf Course. Take-out service is available for home or office parties. Call 808-442-9987 for more information.
Mamala Bay Golf Course Snack Bar: Enjoy breakfast and lunch while taking in the incredible view. It may be Joint Base Pearl Harbor-Hickam's best-kept secret with great prices and delicious food, and it's worth the extra drive, just past Hickam Harbor. Call 808-449-2307 for more information.
Mokulele Flight Kitchen: Provides in-flight meals for aircrew and duty passengers 24/7 in Building 1860, collocated with the Hale Aina Dining Facility. Call 808-449-1666 for more information.
Molly's BBQ & Seafood: Molly's offers Texas-style BBQ and southern seafood complemented by snack bar favorites at Barbers Point Golf Course. It is open daily in Building 2249. Call 808-600-9656 for more information.
Planet Smoothie: Visit Planet Smoothie at the Hickam Fitness Center. Don't miss the healthy and nutritious gourmet wraps, panini sandwiches, soups and fresh salads. Call 808-449-1145 for more information.
Restaurant 604: Located beside the historical USS Arizona Memorial, Restaurant 604 overlooks the ocean off Rainbow Bay Marina and boasts an open air dining room. Enjoy casual lunches such as salads, sandwiches and entrees; dinner highlights include island-inspired fusion creations. Weekend brunches on Saturday and Sunday also offer creative takes on breakfast favorites. Restaurant 604 is at 57 Arizona Memorial Drive, Building 604, Honolulu. Call 808-888-7616 for more information.
Silver Dolphin Bistro: Active-duty personnel can enjoy home-style cooking in an inviting and warm atmosphere. Nutritious fare and dedicated personnel offer an inviting dining experience. The bistro dedicates itself to providing tasty and nutritious meals daily for breakfast, lunch and dinner in Building 655 on Joint Base Pearl Harbor-Hickam. For more information, call 808-473-2519. Open to active-duty service members and their accompanied dependents.
The Lanai at Mamala Bay: The former Sam Choy's Island Style Seafood Grille specializes in innovative, island-inspired cuisine. Overlooking Hickam Harbor, The Lanai at Mamala Bay offers ocean and sunset views in a casual setting. Call 808-422-3002 for more information.
Tradewinds Entertainment Center: The new Tradewinds Entertainment Center, formerly J.R. Rockers and Tradewinds Enlisted Club, promises something for every member of the family, as well as single servicemen and women, in 2017. The center, coming soon, will be anchored by a Shakey's Pizza Parlor, but for customers who want something else, the Tradewinds Bar and Grill will offer hot dogs, hamburgers, sandwiches, salads and Italian entrees. GameWorld, a world-class arcade, will be an option, and so will a new frozen dessert: The Baked Bear, featuring custom ice cream sandwiches with fresh-baked cookies on top and bottom and your choice of ice cream and toppings.
Patrons will also be able to enjoy entertainment on the new Tradewinds Terrace, with misters for hot days and a bocce ball court in the grass.
Wright Brothers Cafe and Grille: Located next to the Historic Hickam Officers' Club on the water, Wright Brothers serves up a tasty breakfast, lunch and dinner along with a spectacular view of boats coming in and out of the harbor. Call 808-448-4608, ext. 39 for more information.
Recreation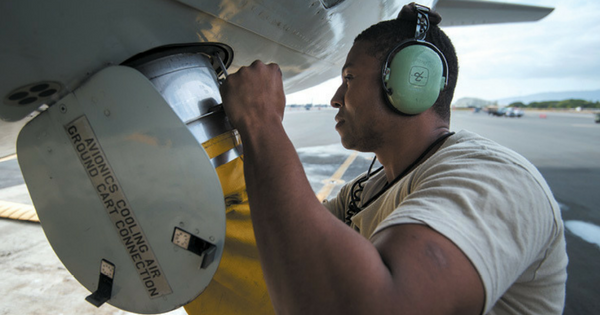 For more information, visit www.greatlifehawaii.com.
Auto and Motorcycle Services
Flight Crew Motorcycle Repair: Located in Building 1720 next to the Kuntz gate, Flight Crew offers custom detailing, storage, small engine repair, sales and more. Hours are 9 a.m. to 3:30 p.m. Tuesday through Friday and 8:30 a.m. to 1 p.m. Saturday. The shop is closed Sunday and Monday. Call 808-422-4602 or 808-548-8813 for more information.
Beach Cottages
Barbers Point Beach Cottages at White Plains or Nimitz Beaches, Kalaeloa: Plan your next escape to paradise on Oahu's west coast. Far from the city and crowded tourist spots, White Plains or Nimitz Beach — the former Barbers Point Naval Air Station — offer pristine locations to surf, picnic or enjoy a peaceful day under the sun. Twenty-four two- to three-bedroom cottages include fully equipped kitchens, washer and dryer, air-conditioned bedrooms, ceiling fans, linens, cable television and a private bath. For beach cottage reservations, call 808-682-3085.
Bowling
Strike it up and have a ball at the Joint Base Pearl Harbor-Hickam bowling centers. Whether the newly renovated Hickam Bowling Center, the Naval Station Bowling Center or the Escape Bowling Center in Wahiawa, each has its own unique atmosphere. At Naval Station Bowling Center, Building 1736, Pierce Street, enjoy the 20 lanes of one of the sleekest and cleanest bowling centers around. If you are there in the morning, try the best breakfast fried-rice omelet on the island at Harbor Grill. Cosmic bowling also is available. Hickam Bowling Center, Building 1891, Kuntz Street, has 30 well-maintained lanes, a friendly staff, great special programs and delicious breakfast, lunch or dinner at Kau Kau Korner. Escape Bowling, 410 Center St., Wahiawa, is small but cozy, with six lanes, cosmic bowling, karaoke and more. Open to the public on Friday nights, it is available on weekends for parties.
Each bowling center can customize a party for your next gathering.
For kids, bowling party packages can be arranged with a minimum of eight kids. For parties, Naval Station Bowling Center has an Adventure Alley for kids to play in the ball pit and tumble around on the mats. Throughout the year, the bowling centers hold leagues, tournaments and no-tap bowling. For more information, call Hickam Bowling Center at 808-448-9959, Naval Station Bowling Center at 808-473-2574 and Escape Bowling Center at 808-473-2651.
Clubs
Club Pearl Complex: Home of Brews & Cues and the Country Bar, Club Pearl is in a temporary location at Building 1557 until mid-2017 while repairs are made in Building 1314. Club Pearl is one of the hottest hangouts on Joint Base Pearl Harbor-Hickam. Serving thirst-quenching brews from its own CP Brewery, Brews & Cues has a friendly and inviting ambiance, and patrons can play pool or darts or watch one of the many plasma flat-screen TVs. At the Country Bar, line up and dance on the circular oak dance floor while listening to the latest and greatest country music. For more information, call 808-473-1743 (nights and weekends) or 808-473-0841 (days Monday through Friday).
Historic Hickam Officers' Club: Don't let the name fool you: All ranks are welcome. Stop by for exceptional programs, including live music, or just relax in the Koa Lounge. The large lanai is a popular venue for wedding receptions and command functions, and there's Mongolian barbecue on the lanai every Thursday night. Club membership is available, which gives you great discounts. Joint Base Catering operates out of the club. For more information, call 808-448-4608.
Equipment Rental
Outdoor Adventure Center and Outdoor Recreation: Whether it's kayaking on the ocean or biking through the rough mountain terrain, OAC and ODR can help you with your equipment needs. With a great selection of equipment for camping, beach activities or sports, OAC's and ODR's daily and weekly rentals come at very reasonable prices. Complete camping packages can be rented along with snorkel sets, ocean kayaks, surfboards, body boards, mountain bikes, golf clubs and even fishing equipment. At the Fleet Store location by Bravo Pier and at the Hickam Harbor site, guided outdoor adventure trips are offered, and the Hickam Harbor site even has surf lessons. And for those new to the islands or to hiking, trail maps with essential information are provided. For more information, call OAC at the Fleet Store at 808-473-1198 or ODR at Hickam Harbor at 808-449-5215.
White Plains Beach Surf Rental: At White Plains Beach, beginners can learn how to surf the waves on Oahu's south shore. Surf lessons from the Surf Rental are offered with the use of a surfboard. For those who want to just tackle the waves, surfboards can be rented by the hour or by the day. Equipment rental also includes body boards, fins, horseshoes, volleyballs and coolers — at affordable prices. The Surf Rental is open 10 a.m. to 5 p.m. daily. For more information, call 808-682-4925.
Party Equipment Rentals: Party essentials such as chairs, tables, canopies, water jugs and ice chests can be rented from MWR at Building 1760. Add to your event by renting a bounce house, a shaved ice machine or a popcorn machine. A dunk tank can be reserved along with equipment for interactive games such as a potato sack race, a milk bottle throw and volleyball. Reservations for some items can be made six weeks in advance; all items must be picked up and dropped off at their designated locations. For more information, call 808-449-6870.
Fitness Centers
Ford Island Fitness Center: For a comprehensive full-body workout, come to the fitness center at Ford Island. State-of-the-art equipment includes free weights, resistance machines and cardio equipment. Showers and rental lockers are also available. Located in Building 55, St. Louis Avenue, this facility is open 24/7. For more information, call 808-471-2021.
Hickam Fitness Center: Trim down and tone up with free weights, resistance machines and cardio equipment. Enjoy group exercise classes such as circuit training, cardio kickboxing, outdoor conditioning, Zumba and yoga. Other options include personal training and specialized fitness programs. The center also has an on-site spa offering massage therapy, facials and waxing services. Showers and rental lockers are available. Located in Building 1120, Vickers Ave., this facility is open 4:30 a.m. to 9:30 p.m. Monday through Friday and 7 a.m. to 5 p.m. Saturday and Sunday. For more information, call 808-448-2214.
Joint Base Pearl Harbor-Hickam Fitness Center: The center's many fitness options and cutting-edge technology make it one of the best fitness centers in the service. With energy-efficient lighting and recycled materials used to build parts of this facility, MWR hopes to perpetuate efforts for healthy living. Work out with free weights, resistance machines and cardio equipment. Enjoy group exercise classes such as circuit training, cardio kickboxing, Zumba and yoga, or personal training and specialized fitness programs. Showers and rental lockers are available along with basketball, racquetball and volleyball courts. Located in Building 1338, 1071 North Road, this facility is open 4 a.m. to 9:30 p.m. Monday through Friday and 7 a.m. to 5 p.m. Saturday and Sunday. For more information, call 808-471-2019.
Makalapa Fitness Center: Work out with resistance machines and cardio equipment at this Pearl Harbor location. Open 24/7 in Building 388, this facility also provides showers and rental lockers. Two outdoor basketball courts, a baseball field, two racquetball courts, a 1.5-mile running path and two outdoor play areas for children are also available. For more information, call 808-471-2021.
Naval Station Sub Base Gym: Located in Pearl Harbor, Building 667, Water Front Road, this gym provides a variety of equipment. Come in to use the free weights, Nautilus circuit training equipment, step machines and treadmills. Showers, saunas, rental lockers, and basketball and volleyball courts are available. Hours are 5 a.m. to 5:30 p.m. Monday, Wednesday and Friday, and 5 a.m. to 3 p.m. Tuesday and Thursday. For more information, call 808-473-2436.
Wahiawa Annex Fitness Center: Come to the center in Wahiawa Annex Building 46, 500 Center St., for group exercise classes, free weights, cardio and resistance machines, showers and lockers, saunas, racquetball courts, inside and outside basketball and volleyball courts, a baseball/football field, and outdoor recreation equipment rental. Hours are 5 a.m. to 9 p.m. Monday through Friday, noon to 5 p.m. Saturday and Sunday, and 10 a.m. to 3 p.m. holidays. Call 808-653-5542.
Navy Operational Fitness and Fueling System: A progressive fitness and nutritional tutorial that guides participants through five increasingly challenging stages — Operational, Strength, Endurance, Sandbag and Regeneration — the goal being peak physical readiness. Call 808-471-2021 for more information.
Golf Courses
Barbers Point Golf Course: Located at Kalaeloa in Leeward Oahu, this 18-hole championship course's serene setting makes it relaxing and enjoyable for seasoned and first-time golfers alike. This Parkland-style golf course is tree-lined with dogleg holes, great views — and no water hazards. Turf improvements are underway, and for those who'd like to improve their game, there are lessons and clinics, some free for beginners. Call 808-682-2098/1911 for information.
Ke'alohi Par-3 Golf Course: Located at 185 McClelland Street, this nine-hole par-3 course is perfect for the whole family, especially beginners, and is the only military golf course in Hawaii lighted for night play. And try out the new foot golf: no clubs necessary. Call 808-448-2318 for information.
Mamala Bay Golf Course: Located on the water just past Hickam Beach with a view of the Pacific Ocean and Diamond Head, Mamala Bay is a stunning 18-hole course with putting greens, a driving range, a practice bunker and a pitching green. The award-winning pro shop stocks logo shirts and caps as well as clubs, shoes and accessories. Located at Building 3571, 625 Mamala Drive, course hours are 6 a.m. to 6:30 p.m. April through September and 6:30 a.m. to 6 p.m. October through March. Call 808-449-2304 for more information, or 808-449-2304 or 808-449-2305 to book a tee time.
Navy-Marine Golf Course: Rated among the Top 10 military golf courses in the world, Navy-Marine Golf Course, 943 Valkenburgh St., maintains a gorgeous setting for 18 holes of great golf. Tee off at this beautiful course with its 3 million-gallon lake filled with colorful koi and a billowing fountain. Greens, tees and bunkers have been recently renovated. The 40-stall driving range is open for golfers working on their swing, and the pro shop offers the best golf equipment available. Qualified, friendly golf professionals are on staff to help with your game. Call 808-471-0142 for more information.
Hobby Centers
Whether you enjoy woodworking, crafting, ceramics, pottery, painting, photography or scrapbooking, the MWR Arts & Crafts Center has supplies, work space, equipment and classes. Kids can pick-and-paint ceramics, and the on-site store has everything you need for crafting projects. The center is in Building 1889, 335 Kuntz Ave. For more information, call 808-448-9907. For hours, class schedules and more, visit www.greatlifehawaii.com/recreation/arts-crafts.
Arts and Crafts Retail Store: The store is newly remodeled and restocked with supplies for a variety of crafts, including scrapbooking, jewelry and beading, cake decorating, sewing, children's crafts, model airplanes and fine arts supplies. Classes are available. For more information, call 808-448-9907, ext. 103.
Pottery & Glass: Come see the "Pick-It and Paint-It" selection, and take advantage of the Self-Help Center, glazing and firing services, along with pottery classes in wheel and hand-building. The Glass Studio has fusion and slumping classes. For more information, call 808-448-9907, ext. 111.
Engraving Shop: Come in and see the large selection of awards that can be personalized. Other pieces suitable for custom laser engraving and sublimation (bonding images to mugs, tiles or metal) are on display for those seeking a unique gift. For more information, call 808-448-9907, ext. 107.
Frame Shop: Creative custom framing is available, with a professional staff to help select the right colors and frame for the best display. Or, take the Basic Picture Framing Class and learn to do-it-yourself in the self-help shop. For more information, call 808-448-9907, ext. 108.
Woodworking Shop: Skilled artists and craftsman are on-site to help you create your own projects after a mandatory three-hour safety and skills class offered every Saturday. Those completing the class will be issued a woodshop safety certification card enabling them to use the shop tools and equipment. Sign up for additional instruction and learn to craft pens, boxes, decorative cutting boards and even rocking chairs. The shop also can produce custom items. For more information, call 808-448-9911, ext. 113.
Auto Skills Centers: Self-help customers can rent a stall to work on car repairs, tuneups, brake jobs and auto painting. The Hickam site is in Building 4002, Moffet Street, and the Pearl Harbor site is in Building 2641, Hennley Street. Both locations have trained mechanics on duty to assist if needed, and air tools, hand tools and bench tools are also available. Free preventive maintenance classes are available, and so is a comprehensive library of repair manuals and a computer with Mitchell ProDemand to help with researching any problem. ASC also offers drive-up services such as vehicle safety inspection, headlight adjustments and electrical diagnostics. If you're going on deployment, Pearl Harbor offers secure storage for your vehicle. Call the Hickam ASC at 808-449-2554 or the Pearl Harbor ASC at 808-471-9072.
Car Washes: There are three self-wash bays and two coin-operated vacuums at the Hickam ASC, and five self-serve car bays at the Moanalua Car Wash.
Library
Located in Building 595, 990 Mills Blvd., the JBPHH Library's collection of thousands of items includes audiobooks and printed books, business and investment data, consumer information, DVDs and music CDs, newspapers and periodicals, professional reading, reference and study guides, and video games, consoles, and accessories. Among services are the Navy MWR Digital Library, reference assistance, Interlibrary Loan, Windows-based computers with Microsoft Office, scanning and Wi-Fi, color and black and white printing, and free faxing to noninternational numbers. Databases include EBSCOHOST, Universal Class and Tumblebooks for children. Dial-a-Story is available 24/7 by calling 808-449-8297. Also available are Transparent Language Online courses featuring more than 80 languages, and Newsbank, with content from newspapers, newswires, business journals, historical and scholarly documents, and magazines.
All active-duty personnel, retirees, National Guard, reservists, DOD employees and family members of these groups with valid ID cards are eligible to borrow from the JBPHH Library. Full-time Air Force contractors and non-DOD personnel enrolled in Air Force or DOD-sponsored education programs are also eligible. Customers must show an ID and be on the account. Hours are 10 a.m. to 6 p.m. Monday, Wednesday, Friday and Saturday, and 11 a.m. to 8 p.m. Tuesday and Thursday. The library is closed on Sunday and federal holidays. Call 808-449-8299 for more information.
Marinas
Hickam Harbor Marina: Tucked along the back portion of Hickam is a glistening aquatic gem where sailboats, kayaks, canoes and paddleboards dot the water. Visitors to Hickam Harbor can learn how to sail, stand-up paddleboard, spear fish or bottom fish, and even surf. Some mooring and dry-dock storage facilities are available, as well as personal storage lockers. Hickam Harbor is the place to be for sailing, watercraft rentals, outdoor rental locations, swimming, sunbathing, picnicking, recreation activities and tours. For more information, call 808-449-5215 or go to Building 3455, Mamala Bay Drive.
Rainbow Bay Marina: Nestled in Pearl Harbor, just off base near the USS Arizona Memorial, is Rainbow Bay Marina, a complete sailing facility that offers sailing lessons and rentals, canoe paddling and more. Rent a sleek Club 420, Rhodes 19 Sloop, El Toro, Laser or Columbia 22 (certification required). Mooring and dry dock storage facilities are available as well as personal storage lockers. For more information, call 808-784-0167.
Movie Theaters
Hickam AFB Reel Time Theater: Across the street from the Hickam Arts and Crafts Center, the Hickam AFB Reel Time Theater in the Hickam Main Exchange, Building 1232, screens blockbuster movies. Call 808-448-2297 for more information.
Sharkey Movie Theater: Presenting blockbuster and 3-D cinema attractions, Sharkey Movie Theater, next to the Submarine Memorial Chapel in Building 628, Moore Street, seats 450 patrons comfortably. Watch for sneak previews where you can enjoy an advanced screening of a major motion picture for free, and for special kids' events. Call the movie hotline at 808-473-0726.
Outdoor Recreation
Hickam Beach and Grass Areas: Hickam Beach, 3455 Mamala Bay Drive, and Honeymoon Beach both are beside The Lanai on Mamala Bay. Picnic tables and barbecue grills are available at Hickam Beach, there's a bathhouse, and lifeguards are on duty from 9 a.m. to 5 p.m. Tuesday through Sunday. Except for holidays, the beach is closed on Mondays. Check on cabana availability by calling 808-449-5215; the Beach Rental Shack there is open with your choice of one- or two-person kayaks, boogie boards, surfboards, wind surfing boards and beach chairs, and you can book lessons. Call 808-449-5215 for more information.
Honeymoon Beach is a secluded private lagoon just off Hickam Beach on Mamala Bay Drive, with a lifeguard and picnic area. It can be rented for special events between 9 a.m. and 5 p.m. by calling 808-449-5215.
Recreation Equipment Issue: Recreation Equipment Issue, Building 1760, Kuntz Avenue, is packed with recreation rental items such as one- and two-man kayaks, surfboards, boogie boards, life jackets, sumo suits, popcorn machines, party tents, barbecue grills, coolers, bounce houses, party rentals and camping, biking, snorkeling, hiking and fishing equipment. This equipment may be taken off base. Call 808-449-6870.
Sailing Programs: Rent a sailboat or take sailing lessons. Checkout reservations should be made with the Harbor Office if you already have a certification to sail, which will allow you to rent Hickam Harbor boats. Call 808-449-5215 for more information.
Start Sailing Right is a month-long basic sailing course of classroom theory and on-the-water group instruction; once students are certified, they will be able to use the Rhodes-19 sailboat. Call 808-449-5215 for more information.
Other sailing courses include an After School Sailing Class for students from 9 to 15 years old; the Keiki After-School Intro to Sailing for children 8 and 9 years old; and Private Sailing Instruction by appointment. More advanced mariners can take advantage of the R-19 Open Ocean Certification, Marina Check-outs for Experienced Sailors, and Morning Sailing Sessions at Hickam Harbor. Call 808-449-5215 for more information.
The Wet Hens teach basic sailing in a program that includes fun and adventures with other students and the Outdoor Recreation volunteer instructors (the Wet Hens). Call 808-422-0201, go to www.wethens.com or email wethens1961@gmail.com to find out more.
Youth Ocean Adventure is a program for young people from 10 to 15 years old who want to learn to surf, sail, windsurf and kayak. Sessions adapt to weather, ocean conditions and each group's abilities. Call 808-449-5215 for more information.
Pools
Arizona Pool 808-472-7582
Pool 2 808-260-9736
Scott Pool 808-473-0394
Towers Pool 808-471-9723
Take a dip and relax in one of the MWR swimming pools. Most pools offer adult and leisure lap swimming during the weekdays and swim lessons for kids. Water aerobics is also offered at select locations throughout the week. The water slide at Scott Pool is a popular attraction during the hottest days, along with the kiddie pool at both Scott Pool and Pool 2. Hickam Training Pool (Pool 1) is closed for repairs until further notice. Patios are available for rent at most of the pools for your party or next command function, and to reserve space. For more information, call 808-473-0394.
Singles Programs
MWR's Liberty Program offers single service members and geographic bachelors an opportunity to meet new friends and become immersed in the island life. Special activities that are scheduled regularly include Waikiki shows, cruises, luaus, surfing and hiking. Most are free or at a very nominal cost. Transportation from the centers is provided at no cost.
Instant Liberty at Club Pearl and Liberty at Beeman Center are on Joint Base Pearl Harbor-Hickam, and Liberty Express is at Wahiawa. Lounge areas complete with overstuffed couches, free internet access, plasma televisions, video games, movies and pool tables create a home away from home.
For more information, call Liberty at Beeman Center, 808-473-2583; Instant Liberty at Club Pearl, 808-422-7167; or Liberty Express at Wahiawa, 808-653-0220.
Tennis Courts
Wentworth Pro Shop: Whether you are looking to reserve a court or need tennis equipment or accessories, Wentworth Pro Shop can help. Located in Building 1598 across the street from the Pearl Harbor Memorial Chapel, the pro shop offers equipment rentals, tennis lessons, racquetball and tennis racket stringing and great discounts. Court reservations can be made for your next game of tennis, racquetball, wallyball or squash. For more information, call 808-473-0610.
Tickets, Travel & More
The Information, Tickets & Travel offices serve as your gateway to fun and entertainment on the island, neighbor islands and even the mainland. Want to go to a dinner cruise, luau, music concert or other event? ITT offers specially priced tickets at Pearl Harbor's Fleet Store, the NEX, Hickam, Barbers Point and Wahiawa Annex. For more information, call the Fleet Store location (808-473-0792), the NEX location (808-422-2757), the Hickam location (808-448-2295), the Barbers Point location (808-682-2019) or the Wahiawa Annex location (808-564-4445).
Travel Connections: For your next vacation, stop in and connect with one of the agents. Working directly with wholesalers and various air carriers to offer the best discounts, Travel Connections offers the best discounts in airline tickets, hotels, car rentals, vacation packages, group tours and worldwide cruises. Located in Pearl Harbor's Fleet Store, Hickam and the NEX, these locations can assist you with any of your travel needs. For more information, call the Fleet Store location at 808-422-0139, the NEX location at 808-422-4067 or the Hickam location at 808-423-0255.
History

Dec. 7, 1941
The peaceful quiet of a typical Sunday morning in Hawaii was shattered Dec. 7, 1941, when 360 aircraft of the Imperial Japanese Navy attacked Oahu's military installations and plunged the United States into World War II. Their main objective was to cripple the U.S. fleet anchored at Pearl Harbor. To reach the fleet, however, they needed to destroy the Hawaiian Air Force, so they struck Hickam, Wheeler and Bellows fields with devastating fury.
Six Japanese carriers transported the strike force of torpedo planes, dive bombers and fighters to a point about 220 miles north of Oahu. Launching the aircraft in two waves, the attackers achieved total surprise and wreaked havoc at all of the Army Air Force installations. The men who were there experienced death, destruction, shock, disbelief, fear and mounting outrage.
They saw their assignment in paradise turn into chaos and mayhem. Parked aircraft and hangars were priority targets, as were personnel in the immediate area. When the attack was over, nearly 700 people had been killed or wounded at Hickam, Wheeler and Bellows. Of the 234 aircraft assigned, 146 had been fully mission-capable at the time of the attack. Afterward, only 83 were still operational and 76 had been destroyed. In contrast, only 29 of the enemy planes participating in the attack were lost, and only two Japanese were captured: the commander of a midget submarine that grounded on the reef off Bellows Field and the pilot of a crippled plane that landed on the Island of Niihau.
The Air Force Arrives in Hawaii
With the formation of the Air Force as a separate branch of the Department of Defense in 1947, Air Transport Command and its successor, Military Air Transport Service, assumed control of Air Force activities in Hawaii. The Pacific Air Force was activated in 1954, and in 1955, the 7th Air Force was activated at Wheeler. In 1956, the Pacific Air Force was redesignated Headquarters Pacific Air Forces/Far East Air Forces (Rear) in preparation for the move of Far East Air Forces (FEAF) from Japan to Hickam. Concurrent with the relocation to Hawaii, FEAF was redesignated Headquarters, Pacific Air Forces and HQ PAF/FEAF (Rear) was inactivated.
Today, the PACAF serves as the air component for the U.S. Pacific Command. The PACAF commander advises the unified command leadership on the use of aerospace power throughout the theater and carries out missions as directed by the commander in chief of Pacific Command. Missions are often performed in conjunction with Army, Navy and Marine Corps forces. The PACAF also participates regularly in combined exercises with forces of Asia and Pacific nations.
PACAF's primary mission is to plan, conduct and coordinate offensive and defensive air operations in the Pacific and Asian theaters. The command maintains combat capability and security in the region with over 400 aircraft, including air-superiority F-15C/Ds, F-15Es, multirole F-16s, OA-10s, KC-135s, C-130s, E-3 Airborne Warning and Control System (AWACS) aircraft and C-17s. More than 40,000 Air Force military and civilians are assigned primarily at the major installations in Hawaii, Alaska, Guam, Japan and the Republic of Korea.
The command's area of responsibility extends from the United States' West Coast to the east coast of Africa and from the Arctic to the Antarctic. Major PACAF organizations include the 5th Air Force in Japan, 7th Air Force in Korea, 11th Air Force in Alaska, 13th Air Force at Hickam and the 15th Air Base Wing in Hawaii.