56th Mission Support Group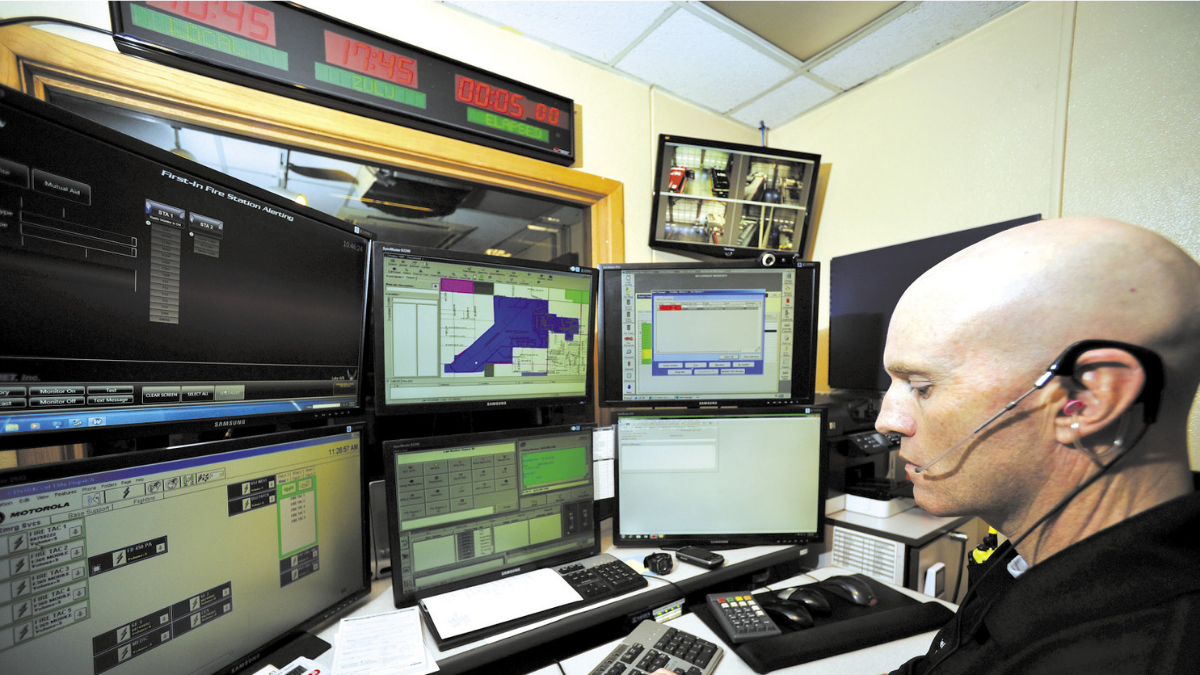 The 56th Mission Support Group's mission is to "serve Fighter Country with PRIDE."
P is for Professionalism — All customers we serve should clearly realize they are dealing with Airmen who take their duties seriously. Look like an Airman and serve like an Airman.
R is for Respect — Respect each other (co-workers and customers) on and off duty like our family because we are family.
I is for Innovation — Be bold, think outside the box and solve problems. Make a positive impact today that continues into the future.
D is for Dedication — Apply your absolute best to the task at hand, no matter how large or small.
E is for Enthusiasm — Work enthusiastically to support each other and your customers. Make your work ethic and positive energy contagious.
The group has six squadrons: Civil Engineering, Contracting, Communications, Force Support, Logistics Readiness and Security Forces. The group consists of more than 1,800 members and is responsible for programs including infrastructure management, emergency response, procurement, communications operations and management, personnel management, care and wellness, quality-of-life programs, casualty and mortuary services, logistics, transportation, security, law enforcement and force protection. They serve over 94,000 people, including active-duty personnel, reserve personnel, civilians, students, family and retirees. The group is the most diverse in the wing and partners with the local community to enable the wing's mission to train the world's greatest F-35 and F-16 fighter pilots while deploying mission-ready Airmen. The 56th Mission Support Group's Headquarters is in Bldg. S11, across from the static displays and Club 5/6.
56th Security Forces Squadron
The 56th Security Forces Squadron provides force protection for the base. Housed in Bldg. 179 are the command section, armory, and law enforcement and security operations. Bldg. 179 also contains offices for information and personnel security, resource protection, reports and analysis, confinement, investigations and the wing antiterrorism program.
Duty weapons training is conducted by the Combat Arms section in Bldg. 909. Military working dogs are in Bldg. 1100. Security Forces training, including READY training, is conducted at Bldg. S-1150, and Security Forces mobility functions are at the El Mirage facility at the intersection of El Mirage and Glendale Avenue, 2 miles east of the base.
To report a crime or suspicious activity or to provide assistance with routine matters, please call the law enforcement desk at 623-856-5970, Option 1. For an emergency, please call 911 from an on-base phone. If using a cellphone, you must tell them you need the Luke Air Force Base 911 dispatcher.
56th Civil Engineer Squadron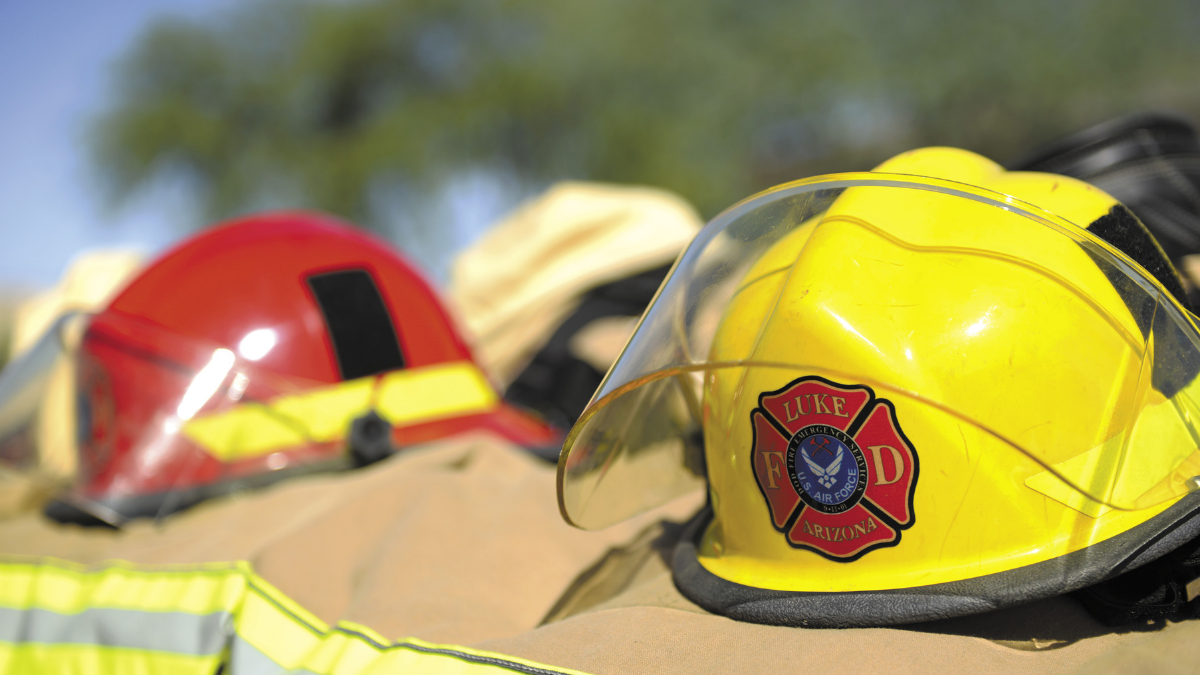 The 56th Civil Engineer Squadron (CES) provides technically sound, combat-ready engineers to build, sustain and protect Luke Air Force Base through engineering and emergency response services. This diverse mission set includes fire and emergency services, explosive ordnance disposal (EOD), readiness and emergency management, design and construction, installation management, environmental matters, family housing, resource management, and operations and maintenance for Luke AFB and the 1.7 million-acre Barry M. Goldwater Range.
The Fire and Emergency Services Flight ensures the aircraft and facilities remain fire-safe with a robust mutual aid agreement. The Readiness and Emergency Management Flight ensures squadron and wing personnel are always ready to deploy and respond to any threat. The EOD Flight directly supports Luke's flying mission through weapons safing and range clearance operations. The Installation Management Flight ensures our housing, environmental, real property and space utilization assets are properly managed. The Engineering Flight works on strategic planning issues for the future development of the base as well as overseeing the design and construction of base assets accomplished through contracts. Finally, the Operations Flight has numerous day-to-day maintenance responsibilities ranging from utility systems, facility and grounds maintenance to runway repairs and road paving.
The 56th CES headquarters is on the north end of the base, just inside the North Gate.
56th Communications Squadron
The 56th Communications Squadron (COMM) provides communication and information capabilities supporting Luke Air Force Base through ongoing plans for acquisition, programming and installation of the latest available technologies to enhance Luke's mission. It manages and oversees compliance with Air Force standards for all of Luke AFB information technology resources that include small computers, the base network, and the base telephone switch. Acting as the eyes and ears for the wing commander on all cyber, communications and information matters, the 56th COMM leverages information technology for more effective fighter, maintenance, support and medical operations.
Squadron personnel maintain and operate myriad complex systems necessary to run the Air Force's largest fighter training mission. The Plans and Resources Flight provides access to the Defense Switched Network and leads the Wing Information Assurance program to defend Luke AFB in the cyber domain. The Operations Flight, working with 24th Air Force provides data network services for the entire base populace. Additionally, it runs the Official Mail Center, providing mail services to the base, oversees the base's records management program, supports all Luke AFB publications, and coordinates all Privacy Act and Freedom of Information Act actions. Operating with personnel in four separate facilities, the squadron fuses as one in their dedication to excellence.
The "Comm-Bats" of the 56th COMM operate wherever, whenever and however it takes to support all Luke AFB missions and to be the pre-eminent providers of cyber, communications and information capabilities.
56th Contracting Squadron
Inside Bldg. 26, the 56th Contracting Squadron (CONS) awards more than $47 million annually in appropriated and nonappropriated funded contracts and manages more than $200 million in contracts supporting the 56th Fighter Wing (FW), the 944th Fighter Wing, Fort Tuthill Air Force Recreational Area, Gila Bend Air Force Auxiliary Field, the 1.7 million-acre Barry M. Goldwater Range and other key tenant units.
The 56th CONS consists of three operational flights.
The Services Flight provides full and complete acquisition support to all 56th and 944th Fighter wings and tenant unit customers. The Services Flight is responsible for satisfying customers' mission requirements through the award and administration of all nonpersonnel and personnel services contracts. The Infrastructure or Construction Flight provides acquisition support for all base infrastructure requirements. These requirements include alterations, repairs, renovations and upgrades construction of real property at Luke Air Force Base and at Gila Bend Air Force Auxiliary Field, as well as the Fort Tuthill Recreation Area. The Plans and Programs Flight provides management analysis and data processing support. The Quality Assurance Program coordinator trains contracting officer representatives to perform their duties of monitoring contractor performance. This flight also serves as the Installation Program Management Office for the 56th FW Government Purchase Card Program. The Government Purchase Card Program Office manages 224 cardholders, 90 billing officials and more than 19,000 transactions with expenditures averaging more than $12 million annually.
In addition, the 56th CONS has a small-business specialist responsible for ensuring the 56th FW meets Air Force mandated small-business goals. The specialist educates leadership, contracting personnel and customers on the rules and regulations of contracting with small business. The specialist is also responsible for training small businesses on how to do business with the federal government and provides upcoming contract opportunities at Luke AFB.
Equally important in their role of mission support, the 56th CON is in the business of training, equipping and deploying contingency contracting officers worldwide. For additional information on the 56th CON, call 623-856-7162 or DSN 896-7162.
56th Force Support Squadron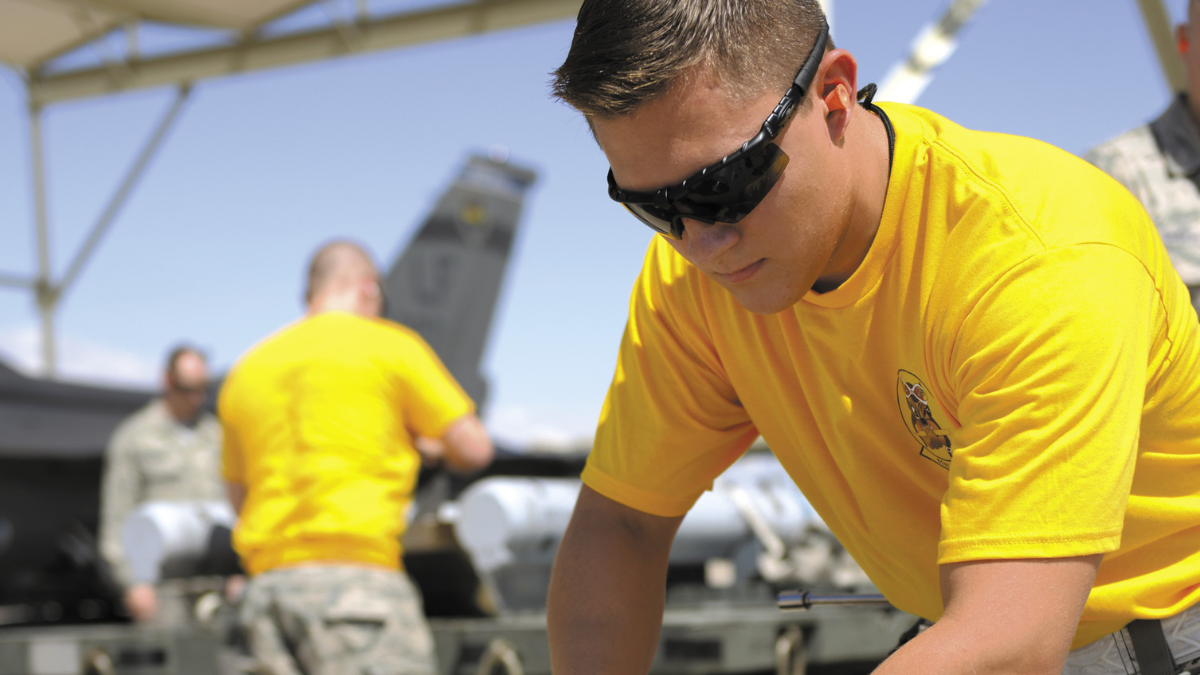 The 56th Force Support Squadron (FSS) is a diverse organization that provides the Luke Air Force Base community with military and civilian personnel operations; education and force development; child and youth programs; morale, welfare and recreation avenues; and mission-sustaining activities such as lodging, dining, honor guard and personnel readiness. The squadron operates in various locations throughout the base with the command section on the third floor of Bldg. 1150.
Focusing on some key areas, Airman and Family Readiness offers assistance to single Airmen as well as Airmen with families. The programs vary from relocations from elsewhere to transitioning to the civilian workforce.
The Force Development Flight provides educational services to active-duty Airmen as well as programs available to family members and DOD civilians.
The John J. Rhodes Airman Leadership School provides a robust curriculum to prepare senior Airmen for supervisory positions. The First Term Airman Center provides education to newly assigned Airmen to help them transition from a training environment to a mission-ready state.
The Career Assistance Advisor advises leadership on retention issues. The Manpower and Personnel Flight and Civilian Personnel provide human resource services.
The Manpower and Organization Office advises leadership on resource management and provides guidance on managing wing assets. The office also works hand-in-hand with the Wing Operations of Excellence Office providing continuous process improvement training and program/process management.
The 56th FSS is also responsible for enhancing the quality of life for the world's largest fighter wing by providing mission-supporting recreational, educational and life-sustaining activities. The programs the 56th FSS manages include a collocated club, dining facilities, fitness centers, golf course, library, community and outdoor recreation, youth and child development centers, lodging, mortuary affairs, honor guard, ticket and travel office, print shop, a recreation equipment rental outlet, arts and crafts program, automobile hobby and repairs, and many other quality-of-life programs.
The 56th FSS's oversight includes exchange and commissary liaison as well as the Fort Tuthill recreation area in Flagstaff, Arizona.
The unit has a website with in-depth descriptions of all its offerings at www.lukeevents.com.
56th Logistics Readiness Squadron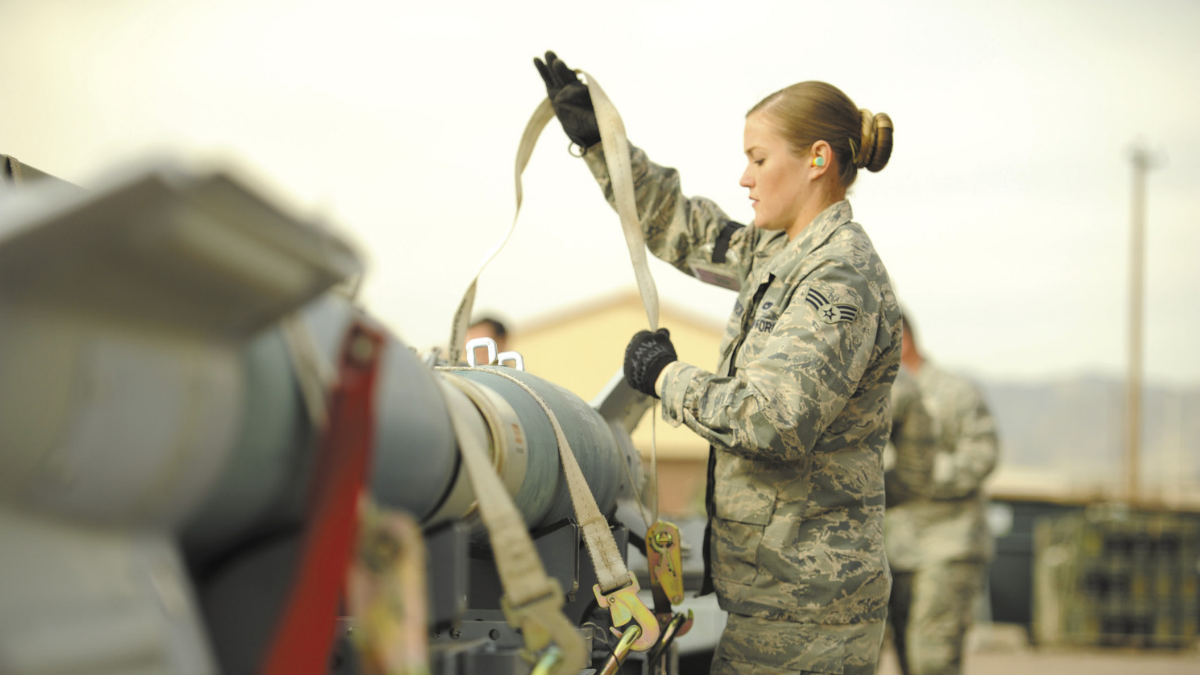 The 56th Logistics Readiness Squadron's (LRS) core responsibilities reflect the traditional logistics disciplines of supply, transportation and logistics plans. The 56th LRS is responsible for equipment management, storage and mobility bags, as well as aviation and ground fuel products. It also provides vehicle operations, management and maintenance capability, along with transportation management (cargo and personal property) and air transportation functions.
The wing deployments, logistics plans and support agreements mission reside within the 56th LRS. While the squadron operates in various locations throughout the base, the command section and main warehouse are in Bldg. 945. The 56th LRS commander can be reached at 623-856-6401 or DSN 896-6401.
The Deployment and Distribution Flight provides a full range of transportation services in the movement of personal property, cargo and passengers worldwide through the use of organic assets and contracted commercial carriers. The flight provides effective, reliable transportation support through use of a highly trained cadre of vehicle operators, air transportation, logistics plans and traffic management personnel. The 56th LRS efficiently processes and moves inbound and outbound materiel to support the largest fighter wing in the U.S. Air Force. It develops lesson plans and evaluates unit readiness and deployment preparation by providing hazardous materials and cargo preparation training for air and surface movements. D-Flight is ultimately responsible for arranging, validating and submitting Dissimilar Aircraft Combat Training airlift requests, executing Wing Exercise plans, and deploying personnel in support of contingency and training operations and exercises. Lastly, it directs all support aircraft loading and unloading operations, and verifies cargo and passenger eligibility for airlift movement. The Deployment and Distribution Flight can be reached at 623-856-7656 or DSN 896-7656.
Operations Compliance (OC) is aligned under the Logistics Manager. The OC is the commander's single point of contact for "health of the squadron" issues. The OC provides oversight of squadron compliance, training, resources, accountability and analysis. The OC contains the following processes: Quality Assurance Section, Squadron Training, Resource Management and Functional Systems Management. The POC for OC matters is the Quality Assurance Section which can be reached at 623-856-6044 or DSN 896-6044.
The Fuels Management Flight is responsible for storing and issuing more than 28 million gallons of aviation fuel annually to the Air Education and Training Command's (AETC) largest fighter wing. Its members are the recipients of the 2008 and 2010 Air Education and Training Command Roy Bateman Award, distinguishing them as the best fuels management flight in AETC. Any questions concerning requests for JP8, unleaded and biodiesel fuel can be directed to the Fuels Service Center (FSC). The FSC is a 24-hour operation, maintaining the command and control of all fuel assets. The FSC can be reached at 623-856-7391 or DSN 896-7391.
The Materiel Management Flight is responsible for stocking, storing, issuing, managing, inventorying, inspecting and decentralizing inventory management of all DOD supplies and equipment, including hazardous material used throughout the wing. This flight is the primary liaison between customers and the Air Force Sustainment Center. Material Management consists of five sections: Asset Management, Maintenance Support, Customer Support, Inspection and Physical Inventory Control. It maintains mobility readiness spares packages and supports dissimilar aircraft training kit deployments for the 56th FW. Furthermore, it exercises management control over the turn-in and redistribution of excess expendable equipment and Air Force property turned in by the 56th FW. The flight manages all 56th FW individual protective equipment and ensures that all deploying Airmen have proper gear and serviceable weapons when they deploy in support of contingency operations. The flight also provides equipment accountability support and advises approving and appointing authorities on procedures affecting lost, stolen, damaged or destroyed government property. For more information regarding Materiel Management, call 623-856-6147 or DSN 896-6147.
The Vehicle Management Flight is responsible for managing and delivering responsive maintenance support to a fleet of 772 vehicles worth $25 million. The flight synchronizes resources and various repair operations on these vehicles, as well as providing logistical support to 24 squadrons, a tenant fighter wing and Gila Bend Auxiliary Field. Additionally, Vehicle Management enforces processes to ensure compliance with all emission laws set forth by the Arizona Department of Environmental Quality. Questions regarding Vehicle Management can be directed to 623-856-7176 or DSN 896-7176.