Arts, Entertainment and Culture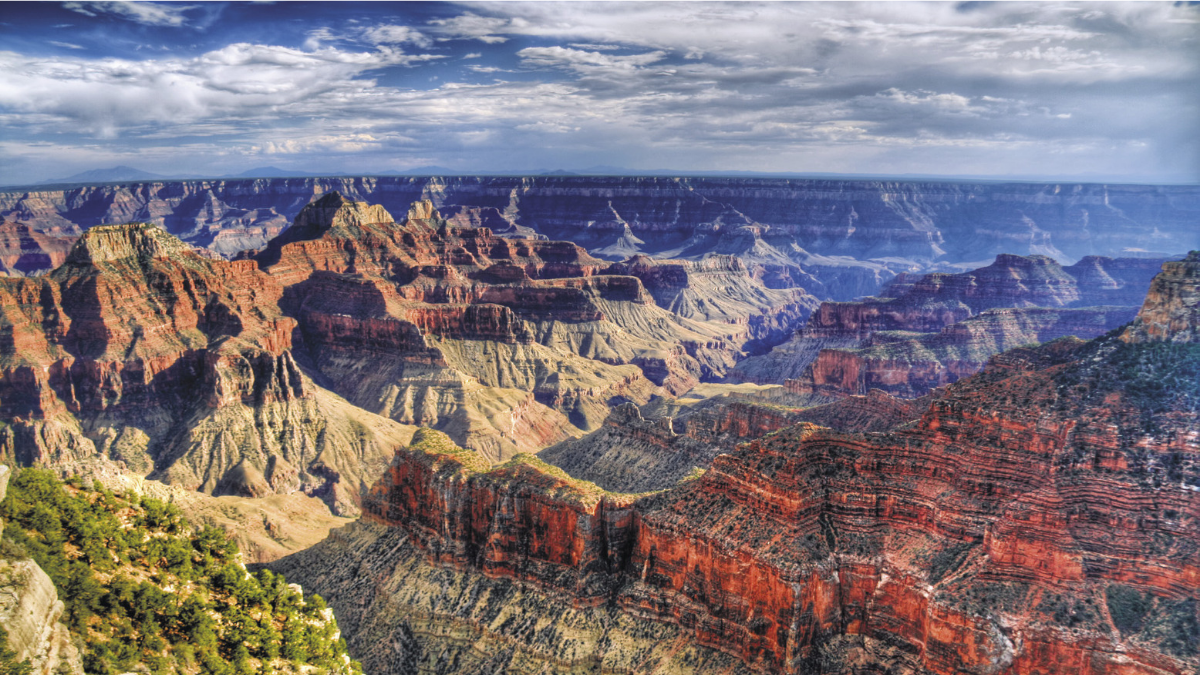 ARIZONA MUSEUM OF NATURAL HISTORY
53 N. MacDonald
Mesa, AZ 85201 480-644-2230
www.azmnh.org
Survey the history of Arizona and the Southwest with exhibits that explore the region beginning with the dinosaurs and move through time to include the rich Native American culture and the early pioneers who relocated to the area in search of gold. Reconstructed dinosaur skeletons, Native American artifacts and preserved stagecoaches highlight the displays as does a reconstructed territorial jail.
ARIZONA SCIENCE CENTER
600 E. Washington St.
Phoenix, AZ 85004 602-716-2000
www.azscience.org
With more than 164,000 square feet of space, the Arizona Science Center is one of the premier hands-on learning destinations in the Southwest. More than 300 exhibits allow visitors to explore everything from energy and physics to the human body. Live demonstrations are held daily within the center, ranging from digestion to combustion, lava and more. The center also includes a 200-seat planetarium and a 280-seat IMAX theater.
ASU GAMMAGE
1200 S. Forest Ave.
Tempe, AZ 85287 480-965-3434
www.asugammage.com
The 3,000-seat ASU Gammage performance hall is on the Tempe campus of Arizona State University and was designed by legendary architect Frank Lloyd Wright. The auditorium was one of Wright's last designs and hosts events ranging from Broadway plays to contemporary dance.
COMERICA THEATRE
400 W. Washington St.
Phoenix, AZ 85003 602-379-2800
www.comericatheatre.com
This theater, a 5,000-seat entertainment venue, is in the heart of downtown Phoenix. It plays host to many entertainers and artists, from music to boxing and more.
HEARD MUSEUM
2301 N. Central Ave.
Phoenix, AZ 85004 602-252-8840
www.heard.org
The Heard Museum has grown immensely since its founding in 1929. Early pioneers to the region Dwight and Maie Heard founded the museum to share their passion for the Southwest's inhabitants, history and art. Today, the museum has exhibitions, outdoor galleries, performance spaces and interactive learning, and hosts events and festivals.
HERBERGER THEATER CENTER
222 E. Monroe St.
Phoenix, AZ 85004 602-252-8497
www.herbergertheater.org
Home to the Arizona Theatre Company and the Center Dance Ensemble, the Herberger Theater Center has several stages for performances. The 802-seat Center Stage is designed so that no seat is more than 70 feet from the stage, allowing a more intimate experience with the performance. The 325-seat Stage West can be set up to accommodate theater-in-the-round, cabaret or traditional theater productions. The 188-seat Kax Stage is a versatile black-box space.
I.D.E.A. MUSEUM
150 W. Pepper Place
Mesa, AZ 85201 480-644-2468
www.ideamuseum.org
The i.d.e.a. Museum began in 1978 (then known as the Arizona Museum for Youth) as the only children's museum in the United States to focus on fine art. Today the museum continues to spark imaginations and stimulate minds for everyone, regardless of age, with exhibits that change several times a year. Each exhibit is accompanied by interactive art activities that offer children and parents the opportunity to explore the techniques and materials used to create the works on display.
MESA ARTS CENTER
1 E. Main St.
Mesa, AZ 85201 480-644-6500
www.mesaartscenter.com
As the largest and most comprehensive arts center Arizona has to offer, the Mesa Arts Center is a 212,755-square-foot facility for the performing arts, visual arts and arts education programming. The center boasts four theaters, five galleries, 14 art studios and classrooms, outdoor gardens and informal performance areas.
ORPHEUM THEATRE
203 W. Adams St.
Phoenix, AZ 85003 602-262-6225
www.phoenixconventioncenter.com/orpheum-theatre
After a 12-year, $14 million renovation, the Orpheum Theatre was reopened for "adaptive reuse," with much of its original splendor on display. Constructed in 1929, the Orpheum opened as a venue for vaudeville shows. Later the theater became primarily a movie house. Today the Orpheum serves as a venue for countless first-class productions, drawing thousands of people a year to experience what theater was meant to be.
PHOENIX ART MUSEUM
1625 N. Central Ave.
Phoenix, AZ 85004 602-666-7104
www.phxart.org
The Phoenix Art Museum's vast collection contains more than 18,000 works of American, Asian, European, Latin American, Western American, modern and contemporary art, photography and fashion design in several galleries.
PHOENIX SYMPHONY
1 N. First St., Suite 200
Phoenix, AZ 85004 602-495-1999
www.phoenixsymphony.org
As Arizona's only full-time, professional orchestra, the Phoenix Symphony offers a wide variety of programming, serving more than 300,000 people each year. For a list of venues and upcoming performances, visit the symphony's website.
PHOENIX THEATRE
1825 N. Central Ave.
Phoenix, AZ 85004 602-254-2151
www.phoenixtheatre.com
Founded in 1920 as the Phoenix Players, the Phoenix Theatre is the oldest arts organization in the state and among the oldest operating arts organizations in the nation. Major programs include Mainstage Theatre Series, Theatre for Young Audiences, community outreach programs and the Hormel Festival of New Plays and Musicals.
PUEBLO GRANDE MUSEUM AND ARCHAEOLOGICAL PARK
4619 E. Washington St.
Phoenix, AZ 85034 602-495-0901
www.pueblogrande.com
At the site of a 1,500-year-old Hohokam village, the Pueblo Grande Museum is dedicated to expanding knowledge of the prehistory, history and ethnology of Native Americans of the American Southwest. The museum grounds cover about 100 acres and offer visitors the chance to explore an 800-year-old ceremonial platform mound, an excavated ball court and full-scale reproductions of prehistoric Hohokam homes and view some of the last remaining Hohokam irrigation canals.
SCOTTSDALE MUSEUM OF CONTEMPORARY ART
7374 E. Second St.
Scottsdale, AZ 85251 480-874-4666
www.smoca.org
The Scottsdale Museum of Contemporary Art (SMoCA), founded in 1999, is an educational institution dedicated to presenting exhibitions of contemporary and modern art, architecture and design. SMoCA features five galleries for changing exhibitions and works from the museum's permanent collection as well as an outdoor sculpture garden.
TALIESIN WEST
12621 N. Frank Lloyd Wright Blvd.
Scottsdale, AZ 85259 480-860-2700
www.franklloydwright.org/about/TaliesinWestTours.html
Taliesin West was built in the 1930s by Frank Lloyd Wright and his apprentices. This National Historic Landmark was built to serve as Wright's desert home, studio and as an architectural school. Encompassing 600 acres just outside Scottsdale, Taliesin West is considered one of Wright's leading works, showcasing his theories of organic design.
Attractions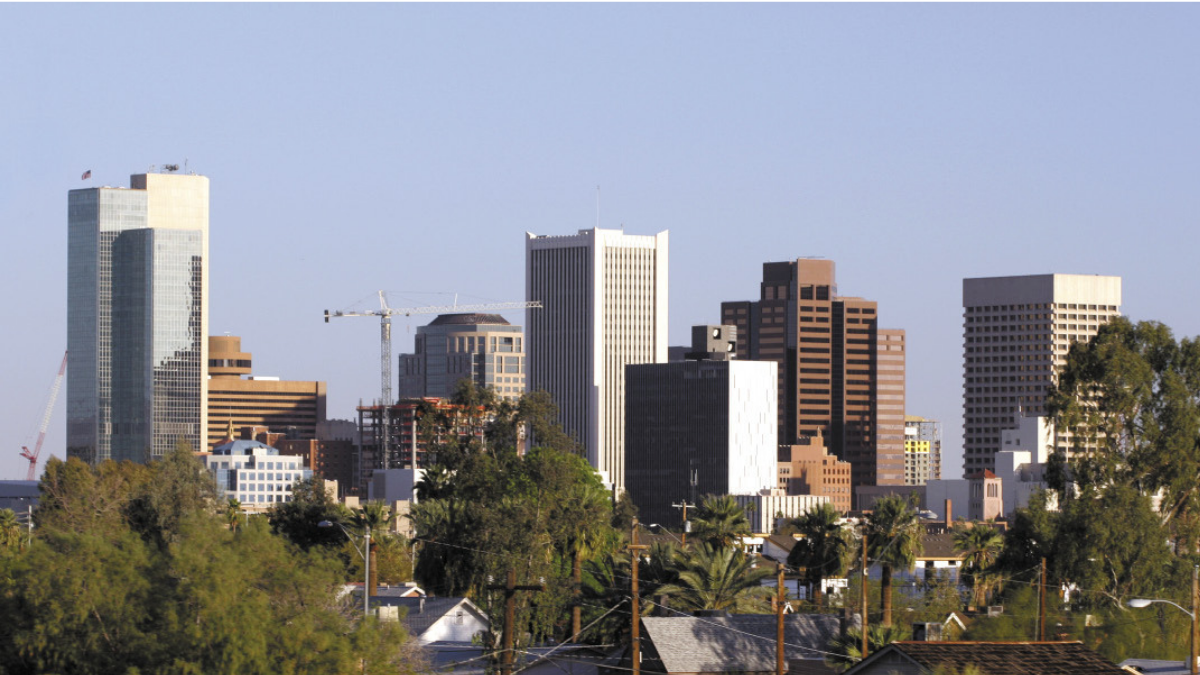 BIG SURF WATERPARK
1500 N. McClintock Drive
Tempe, AZ 85281 480-994-2297
www.bigsurffun.com
Amid the semiarid desert surrounding Phoenix, Big Surf offers a 2.5-acre "ocean" for escaping the heat. The water park has 11 attractions to entertain and cool the entire family. Home to America's original wave pool, Big Surf also offers a number of water slides.
DESERT BOTANICAL GARDEN
1201 N. Galvin Parkway
Phoenix, AZ 85008 480-941-1225
www.dbg.org
Located within Papago Park, the Desert Botanical Garden features 140 acres with over 50,000 displays of the world's desert plants.
OUT OF AFRICA WILDLIFE PARK
3505 W. State Route 260
Camp Verde, AZ 86322 928-567-2840
www.outofafricapark.com
Take an African safari without ever leaving Arizona at the Out of Africa Wildlife Park. Hundreds of mammals, birds and reptiles live in this 104-acre Verde Valley park. The park's design allows visitors to get close to the park's tamer residents such as giraffes and zebras, and allows for unobstructed views of the more aggressive animals such as lions and other big cats.
PHOENIX ZOO
455 N. Galvin Parkway
Phoenix, AZ 85008 602-286-3800
www.phoenixzoo.org
The Phoenix Zoo was voted one of the top five zoos in the nation for children. It covers 125 acres and features four trails totaling 2.5 miles in length. Each of the trails focuses on a group of animals. One trail highlights Africa, another takes a look at the tropics and a third centers on the wildlife population of Arizona. The fourth trail is geared toward children.
RAWHIDE WESTERN TOWN AND STEAKHOUSE
5700 W. North Loop Road
Chandler, AZ 85226 480-502-5600
www.rawhide.com
Built to resemble a 1880s gold rush town, Rawhide offers an authentic experience complete with gunfights, stunt shows, stagecoach rides, a petting zoo, a rock climbing wall, sundown cookouts and more.
SUNSPLASH
155 W. Hampton Ave.
Mesa, AZ 85210 480-834-8319
www.golfland.com/mesa
SunSplash is a water lover's paradise. The water park features an assortment of fun attractions designed to beat the heat. The large wave pool and lazy river are perfect for relaxing and enjoying some sun. A children's pool is devoted to parents and children 7 and younger. The Sidewinder, a half-pipe thrill slide, is one of the park's popular attractions.
WILDLIFE WORLD ZOO, AQUARIUM & SAFARI PARK
16501 W. Northern Ave.
Litchfield Park, AZ 85340 623-935-9453
www.wildlifeworld.com
Open 365 days a year, the Wildlife World Zoo features some of the most exotic animals of the world. The zoo is just a few miles west of Luke Air Force Base and has 50 acres of exhibits featuring 320 species of exotic animals.
Outdoors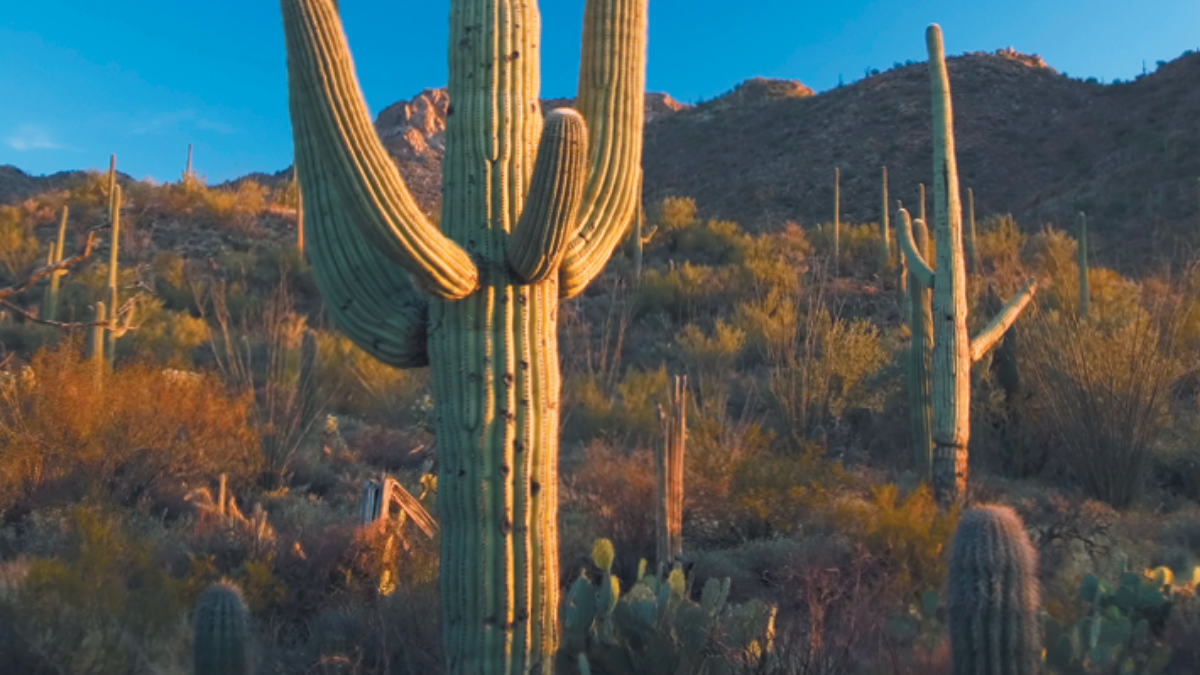 CAMELBACK MOUNTAIN
Gatehouse 602-534-5867
www.phoenix.gov/parks/trails/locations/camelback-mountain
Thousands of nature lovers and hikers enjoy the beauty of Camelback Mountain every year. With sheer red sandstone cliffs and a distinctive camel-like hump, it is not to be missed. Two strenuous trails lead to the summit. An easier, beginner-level trail leads to Bobbie's Rock, a popular rock climbing area.
FOUNTAIN PARK
12925 N. Saguaro Blvd.
Fountain Hills, AZ 85268 480-816-5151
www.fh.az.gov/Facilities/Facility/Details/Fountain-Park-2
Fountain Park is a 64-acre recreation area at the heart of Fountain Hills. Within the park, there is an 18-hole disc golf course, a children's playground, a splash park and numerous picnic areas. But the true attraction at the park is the fountain at the center of the 29-acre, 100-million-gallon effluent lake.
MACDONALD'S RANCH
26540 N. Scottsdale Road
Scottsdale, AZ 85255 480-585-0239
www.macdonaldsranch.com
MacDonald's Ranch is a 1,300-acre horse ranch and a premier horseback riding stable and Western adventure tour destination. Whether you're looking for a horseback trail ride or a hayride, MacDonald's Ranch can do it.
MCDOWELL MOUNTAIN REGIONAL PARK
16300 McDowell Mountain Park Drive
MMRP, AZ 85268 480-471-0173
www.maricopacountyparks.net/mcdowell-mountain-regional-park/
This 21,099-acre park in the lower Verde River basin is a desert jewel. With an elevation rising to 3,000 feet, the park offers more than 50 miles of hiking and multiuse trails. These trails provide vantage points for spectacular views of the surrounding mountain ranges and the opportunity to view the area's wildlife, such as deer, javelina, birds or even coyotes.
PAPAGO PARK
625 N. Galvin Parkway
Phoenix, AZ 85008 602-495-5458
www.phoenix.gov/parks/trails/locations/papago-park
Just 10 minutes from downtown Phoenix, this massive park offers something for everyone. It boasts an extensive trail network through Sonoran desert habitat that is easy enough to navigate for the whole family. There are also fishing lagoons, an exercise course, four softball fields and numerous picnic areas.
PIESTEWA PEAK
2701 E. Squaw Peak Drive
Phoenix, AZ 85016 602-261-8318
www.phoenix.gov/parks/trails/locations/piestewa-peak
Piestewa Peak, named after fallen Soldier Lori Piestewa, offers some of the more difficult yet rewarding hiking in the Phoenix area. Lying in the heart of Phoenix, the peak rewards those who make it to the summit with amazing views of Phoenix and the surrounding Sonoran Desert.
SUPERSTITION MOUNTAIN MUSEUM
4087 N. Apache Trail
Apache Junction, AZ 85119 480-983-4888
www.superstitionmountainmuseum.org
The Superstition Mountain Museum has something for everyone. On a 12.5-acre site the museum offers nature walks, reproductions of 19th-century businesses and displays of relics from the 1800s.
Shopping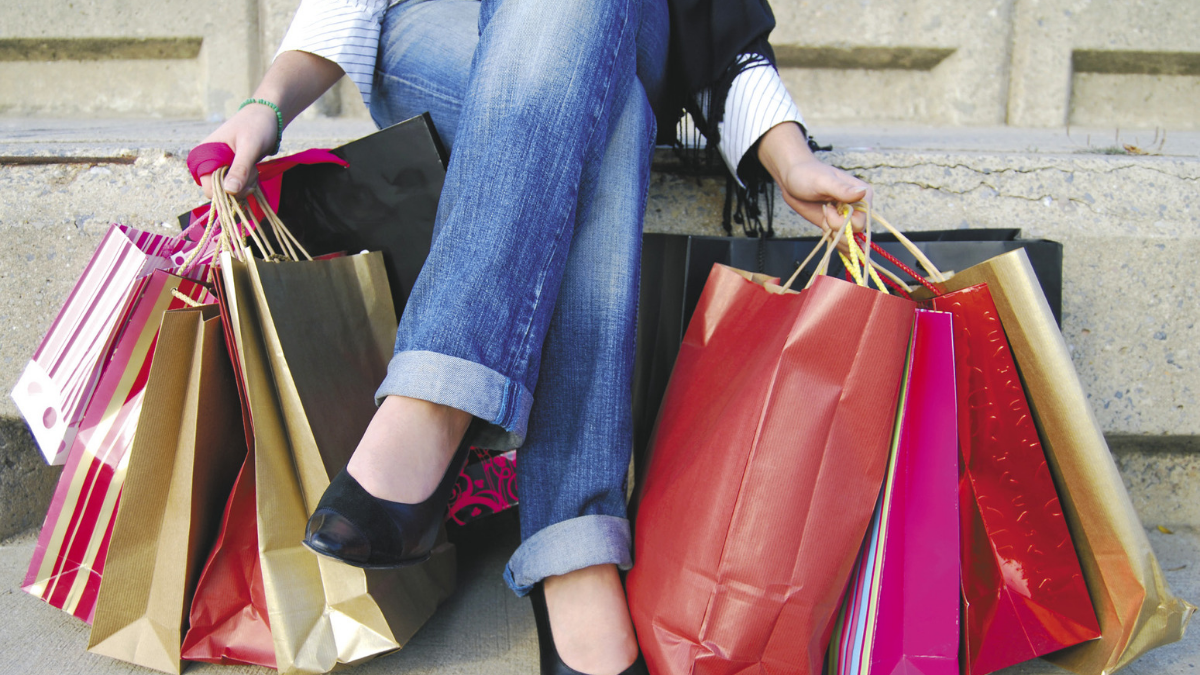 ARIZONA CENTER
455 N. Third St.
Phoenix, AZ 85004 602-271-4000
www.arizonacenter.com
At the heart of downtown Phoenix, the Arizona Center is an open-air mall with a unique feel. Shoppers can find great dining and specialty retailers set among beautiful gardens and pools.
ARIZONA MILLS
5000 S. Arizona Mills Circle
Tempe, AZ 85282 480-491-9700
www.simon.com/mall/arizona-mills
Arizona Mills is Arizona's largest indoor outlet and entertainment megamall. The mall features an IMAX theater and a number of luxury stores.
BILTMORE FASHION PARK
2502 E. Camelback Road
Phoenix, AZ 85016 602-955-8400
www.shopbiltmore.com
Biltmore Fashion Park is a beautiful outdoor shopping area with first-class stores amid winding brick walkways, gardens and fountains. The shopping area features two department stores and several restaurants.
ARROWHEAD TOWNE CENTER
7700 W. Arrowhead Towne Center
Glendale, AZ 85308 623-979-7777
www.arrowheadtownecenter.com
With more than 170 shops, eateries and department stores, Arrowhead Towne Center invites you to enjoy a complete experience of shopping, dining and entertainment. Stores such as Macy's, Dillard's, JC Penney, Sears and an AMC Theatres are just some of the venues.
KIERLAND COMMONS
15205 N. Kierland Blvd.
Scottsdale, AZ 85254 480-348-1577
www.kierlandcommons.com
An upscale restaurant and commercial complex, Kierland Commons is punctuated by a pedestrian-friendly main street. Shops include Anthropologie, Z Gallerie and Tommy Bahama. Morton's steak house and The Cheesecake Factory are also in the mall.
Sports
ARIZONA DIAMONDBACKS (MLB) CHASE FIELD
401 E. Jefferson St.
Phoenix, AZ 85004 602-462-6500
www.mlb.com/dbacks
As an expansion team beginning play in 1998, the Arizona Diamondbacks had an unprecedented rise to the top of Major League Baseball. Within just four seasons, the Diamondbacks could proclaim themselves the best in the league, winning the 2001 World Series. The team continues to excite Phoenix baseball fans on warm summer nights.
ARIZONA RATTLERS (ARENA FOOTBALL) US AIRWAYS CENTER
201 E. Jefferson St.
Phoenix, AZ 85004 602-514-8383
www.azrattlers.com
Take the game of football you know and love, add an extra shot of adrenaline and you've got arena football. The Arizona Rattlers are one of the premier teams in the AFL. Come enjoy the high-scoring, high-intensity action.
ARIZONA CARDINALS (NFL) UNIVERSITY OF PHOENIX STADIUM
1 Cardinals Drive
Glendale, AZ 85305 602-379-0102
www.azcardinals.com
Founded in 1898, the Arizona Cardinals are the oldest continuously run professional football franchise in the country. The Cardinals play at the University of Phoenix Stadium.
ASU SUN DEVILS
(Men's and Women's NCAA Sports)
480-727-0000
www.thesundevils.com
Boasting eight men's and 12 women's collegiate-level sports teams, Arizona State University is a haven for sports fans. Perennially a national powerhouse in baseball and softball, the Sun Devils are competitive in all sports in the Pac-10, including football and men's and women's basketball.
PHOENIX COYOTES (NHL) GILA RIVER ARENA
9400 W. Maryland Ave.
Glendale, AZ 85305 623-772-3200
www.nhl.com/coyotes
The Phoenix Coyotes present some of the most intense, hard-hitting action around. Formerly the Winnipeg Jets, the team relocated to Phoenix in 1996 and has thrilled fans ever since.
PHOENIX INTERNATIONAL RACEWAY
7602 S. Avondale Blvd.
Avondale, AZ 85323 866-408-7223
www.phoenixraceway.com
In 1964, Phoenix International Raceway opened as a top destination for American open-wheel racing. The track quickly became a favorite of drivers such as Mario Andretti and A.J. Foyt. Today, the raceway is home to NASCAR and the SPEED Cantina, a sports bar and grill that offers at-track food and entertainment.
PHOENIX MERCURY (WNBA) US AIRWAYS CENTER
201 E. Jefferson St.
Phoenix, AZ 85004 602-379-7900
http://mercury.wnba.com
The Phoenix Mercury was one of the eight original WNBA teams when the league started in 1997 and continues to play exciting basketball season after season.
PHOENIX SUNS (NBA) US AIRWAYS CENTER
201 E. Jefferson St.
Phoenix, AZ 85004 602-379-7900
www.nba.com/suns
Cheer on the Suns when they hit the court for another memorable season of gripping hoop action.
TURF PARADISE
1501 W. Bell Road
Phoenix, AZ 85023 602-942-1101
www.turfparadise.com
Enthusiasts of thoroughbred racing need look no further than Turf Paradise. The track, which opened in 1956, offers topnotch horse racing from October to May.
Around Arizona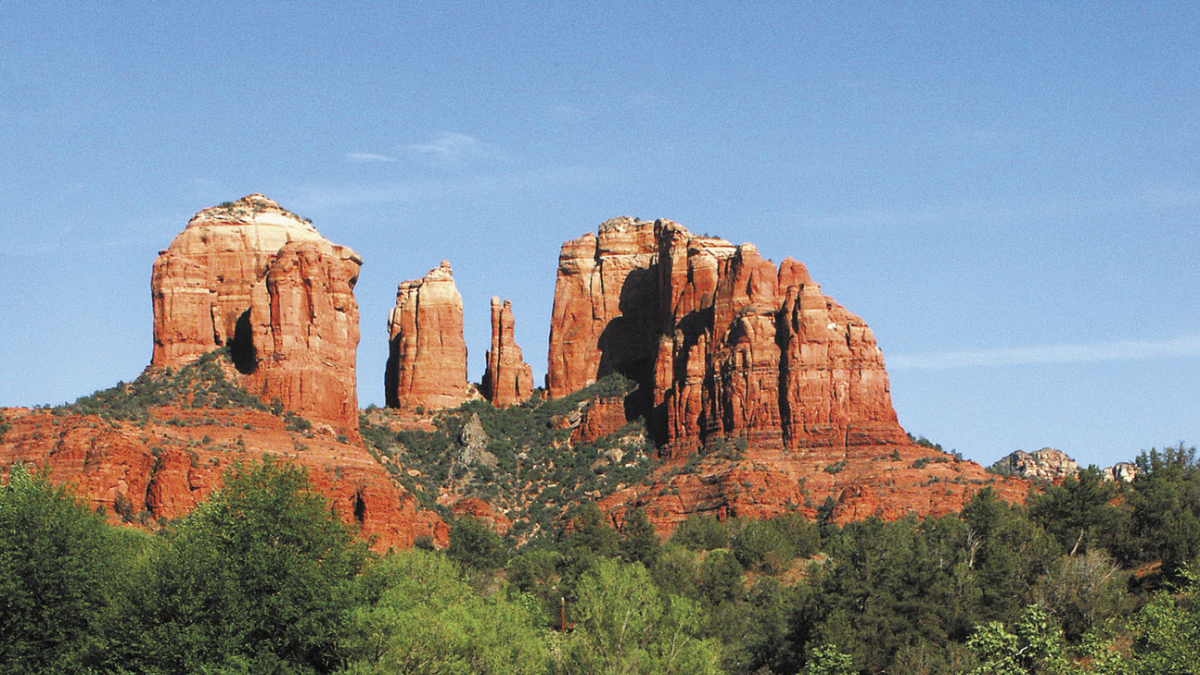 VISITARIZONA
SEDONA
Sedona is situated in a unique geological area, one that has mesmerized visitors for decades. Surrounded by breathtaking red rock monoliths, Sedona is a haven for those who not only love spectacular scenery and open spaces, but those who desire an upscale, sophisticated destination with all the amenities.
TOMBSTONE
Just over an hour's drive southeast of Tucson is "The Town Too Tough to Die," better known as Tombstone, Arizona. Tombstone's main claim to fame is the O.K. Corral, site of Wyatt Earp's famous Gunfight at the O.K. Corral. Other attractions in Tombstone include the allegedly haunted Bird Cage Theater, a former saloon and brothel, and Boot Hill Graveyard, final resting place for more than 250 of Tombstone's original residents, including cowboy outlaw Billy Clanton from the Gunfight at the O.K. Corral.
TUCSON
Biosphere 2
32540 S. Biosphere Road
Tucson, AZ 85739 520-838-6200
www.b2science.org
Originally constructed as a research facility to develop self-sustaining space colonization technology, Biosphere 2 is now open for public tours. Along the guided tour, visitors will get a glimpse of the one-of-a-kind facility, which houses five distinct ecosystems under glass.
Colossal Cave Mountain Park
16721 E. Old Spanish Trail
Vail, AZ 85641 520-647-7275
www.colossalcave.com
Throughout history, Colossal Cave has served numerous people. As early as A.D. 900, the Hohokam tribe lived in a thriving community surrounding the cave, which was used for shelter, storage and as a shrine. Among the more interesting uses of the cave since those early days was as a hideout for train robbers in the 1880s. Take a tour of the history and natural beauty of this park, which is on the National Register of Historic Places.
International Wildlife Museum
4800 W. Gates Pass Road
Tucson, AZ 85745 520-629-0100
www.thewildlifemuseum.org
The International Wildlife Museum, founded in 1988, is dedicated to increasing knowledge and appreciation of the diverse wildlife of the world as well as explaining the role of wildlife management in conservation. The museum has more than 400 species of insects, mammals and birds from across the globe on display.
Pima Air & Space Museum
6000 E. Valencia Road
Tucson, AZ 85756 520-574-0462
www.pimaair.org
The Pima Air & Space Museum first opened to the public in 1976 with a display collection of 75 aircraft. Today, the museum has a collection of more than 300 aircraft and is one of the largest air and space museums in the world. The museum also offers exclusive bus tours of the adjacent 309th Aerospace Maintenance and Regeneration Group, known as the "Boneyard," the fabled "Graveyard of Planes" on Davis-Monthan Air Force Base.
Titan Missile Museum
1580 W. Duval Mine Road
Sahuarita, AZ 85614 520-625-7736
www.titanmissilemuseum.org
The Titan Missile Museum is the only remaining Titan II site open to the public and offers a glimpse into the time when nuclear war between the United States and the former Soviet Union was a real threat.
Trail Dust Town
6541 E. Tanque Verde Road
Tucson, AZ 85715 520-296-4551
www.traildusttown.com
Trail Dust Town was originally constructed as a movie set but today is considered the prime Western-themed town in Tucson. A host of attractions include the Fiesta del Presidio carousel, a C.P. Huntington miniature train, stunt shows, the Rifle Saloon Shooting Gallery and the Museum of the Horse Soldier.
FLAGSTAFF
The Arboretum at Flagstaff
4001 S. Woody Mountain Road
Flagstaff, AZ 86005 928-774-1442
www.thearb.org
The Arboretum at Flagstaff is dedicated to enhancing the understanding, appreciation and conservation of plants native to the Colorado Plateau. To that end, the arboretum offers guided tours daily of 2,500 species of high-elevation plants. The site is also an ideal area for bird walks; 100 species of birds have been sighted throughout the several miles of trails the Arboretum maintains.
Arizona Snowbowl
9300 N. Snowbowl Road
Flagstaff, AZ 86004 928-779-1951
www.arizonasnowbowl.com
Arizona Snowbowl, on the San Francisco Peaks in Coconino National Forest, offers a uniquely enjoyable experience for the entire family. With 40 runs covering 777 skiable acres of pristine terrain, the Snowbowl caters to all experience levels of both skiers and snowboarders. During the summer, the resort's scenic chairlift climbs to the top of Arizona's highest peaks and drops riders off at an elevation of 11,500 feet. From there, riders can take in beautiful views of Sedona's red rocks, the cinder cone volcanic field and the Grand Canyon.
Coconino National Forest
Coconino National Forest covers more than 1.8 million acres of beautiful Arizona wilderness, ranging from the red rocks of Sedona, to ponderosa pine forests and alpine tundra. Amid the majesty of the park, visitors can explore mountains and canyons, fish in forest lakes and wade through creeks and streams.
Heritage Square
Aspen Street, between Leroux and San Francisco streets
Flagstaff, AZ 86002 928-853-4292
www.heritagesquaretrust.org
Flagstaff's Heritage Square is a perfect gathering spot in the heart of downtown. Events are held in the square throughout the year. Events include a summer concert series, Art on the Square, Movies on the Square, an artisan market and children's activities.
Lowell Observatory
1400 W. Mars Hill Road
Flagstaff, AZ 86001 928-774-3358
www.lowell.edu
The Lowell Observatory was founded in 1894 by Percival Lowell and continues its work as an active research station to this day. Guided tours lead visitors through the observatory to the original telescope built in 1896 and the telescope used in 1930 to discover Pluto. The tours run daily, and most evenings a telescope is open for use by visitors.
Museum of Northern Arizona
3101 N. Fort Valley Road
Flagstaff, AZ 86001 928-774-5213
www.musnaz.org
The Museum of Northern Arizona was founded in 1928 as a private, nonprofit institution dedicated to preserving the history and culture of northern Arizona and the Colorado Plateau. Today, the museum and its repositories house more than 5 million Native American artifacts, natural science specimens and fine art pieces.
Pioneer Museum — Arizona Historical Society
2340 N. Fort Valley Road
Flagstaff, AZ 86001 928-774-6272
arizonahistoricalsociety.org/museum/pioneer-museum/
Founded in 1906, the Pioneer Museum was relocated to the historic Coconino County Hospital for the Indigent in 1963 and houses an immense collection of items pertaining to Arizona's history. The artifacts include farm machinery, medical equipment, household items, toys, a 1929 Baldwin articulated locomotive and a Santa Fe caboose.
National Parks and Monuments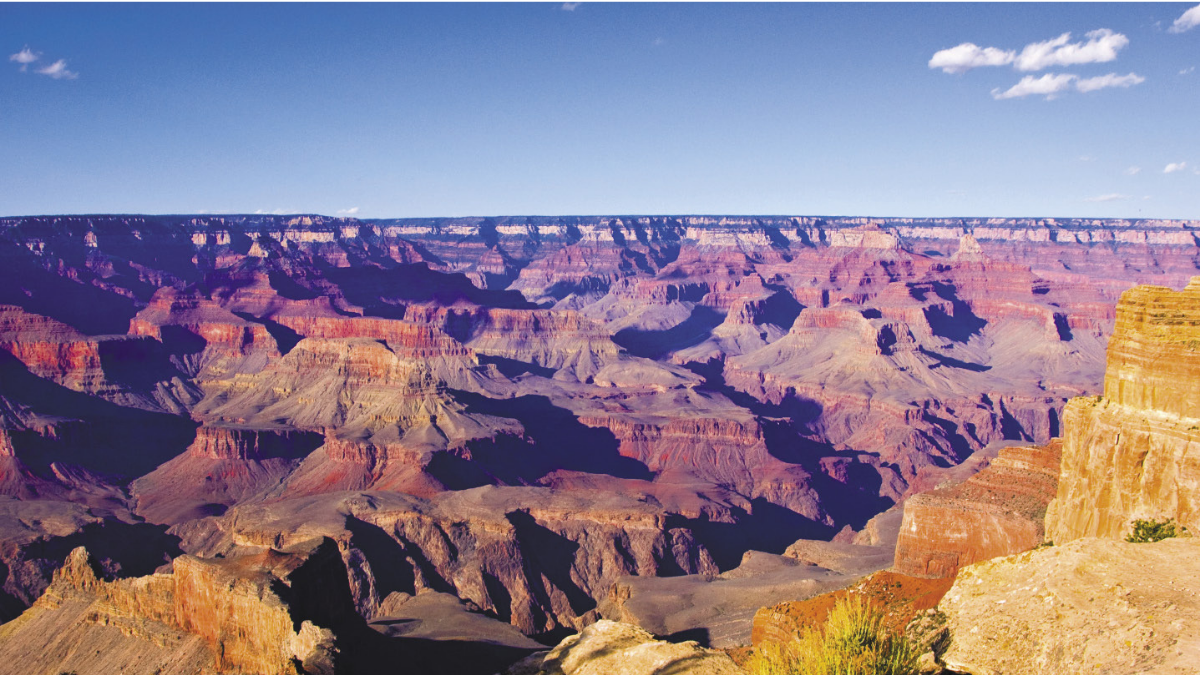 www.nps.gov
CANYON DE CHELLY NATIONAL MONUMENT
P.O. Box 588
Chinle, AZ 86503 928-674-5500
www.nps.gov/cach
About 4.5 hours northwest of Flagstaff on Highway 191, Canyon de Chelly represents one of the longest continuously inhabited areas of North America. The canyon is home to a large number of spectacular ruins of the ancient Puebloan culture known as the Anasazi. Canyon de Chelly National Monument is a unique member of the National Park Service in that it is entirely composed of Navajo Tribal Trust Land. Within the park is a thriving community of Navajo people, and some areas of the park are off-limits to the general public without a Navajo guide.
GRAND CANYON NATIONAL PARK
P.O. Box 129
Grand Canyon, AZ 86023 928-638-7888
www.nps.gov/grca
About two hours north of Flagstaff on Highway 180, the Grand Canyon became a national park in 1919 after years as a national monument and a forest reserve. The canyon was carved over millions of years by the Colorado River and is almost 280 miles long, with its width ranging from just a quarter mile to more than 15 miles. The resulting cut into the Colorado Plateau has exposed millions of years of the earth's history stored in layers of rock. The Grand Canyon is one of the world's most striking natural attractions and brings more than 5 million people to the state of Arizona annually, including a large number of international visitors.
IRONWOOD FOREST NATIONAL MONUMENT
Tucson Field Office
3201 E. Universal Way
Tucson, AZ 85546 520-258-7200
www.blm.gov/visit/ironwood
About one hour south of Phoenix on Interstate 10, Ironwood Forest National Monument is managed by the U.S. Bureau of Land Management and contains the largest concentration of ironwood trees found in the Sonoran Desert. The monument is also home to several federally recognized endangered and threatened animal and plant species. Also found within the monument's borders are more than 200 Hohokam archeological sites dated from 600 to 1440.
ORGAN PIPE CACTUS NATIONAL MONUMENT
10 Organ Pipe Drive
Ajo, AZ 85321 520-387-6849, ext. 7302
www.nps.gov/orpi
Lying along the U.S./Mexico border, Organ Pipe Cactus National Monument is the quintessential desert retreat. The monument, located within the Sonoran Desert, is home to the Organ Pipe cactus along with numerous other varieties of cacti and desert flora. The area is perfect for RV camping, tent camping and hiking. The park is about two hours south of Phoenix on Highway 85.
PETRIFIED FOREST NATIONAL PARK
1 Park Road, No. 2217
Petrified Forest, AZ 86028 928-524-6228
www.nps.gov/pefo
Petrified Forest National Park in northeast Arizona has one of the highest concentrations of petrified wood in the world. The park is connected to the multihued badlands of the Painted Desert and is one of the world's best geologic and fossil records of the late Triassic period. Many of the fossils from the region date back 225 million years. There are also a number of significant Native American petroglyph and archeological sites within the park. The park is less than two hours east of Flagstaff on Interstate 40.
SUNSET CRATER VOLCANO NATIONAL MONUMENT
6400 U.S. 89
Flagstaff, AZ 86004 928-526-0502
www.nps.gov/sucr
Sunset Crater Volcano is the youngest of more than 600 volcanoes in the San Francisco Volcanic Field of northern Arizona. These volcanoes range in age from 6 million years old to less than 1,000 years old and helped form the Colorado Plateau. The area around Sunset Crater is still in the process of recovering from an eruption that took place between 1040 and 1100. A visitor's center has exhibits on the causes, power and aftermath of an eruption. The monument is a half-hour north of Flagstaff.
WALNUT CANYON NATIONAL MONUMENT
6400 U.S. 89
Flagstaff, AZ 86004 928-526-3367
www.nps.gov/waca
Walnut Canyon, with its 350-foot-high canyon walls, is home to more than 25 cliff rooms built by ancient Puebloan people. The monument has two main trails for experiencing how they lived. The Rim Trail gives visitors an overview of the canyon, while the more strenuous Island Trail descends into the canyon and leads visitors to the cliff dwellings themselves. The monument is about 15 minutes east of Flagstaff.
WUPATKI NATIONAL MONUMENT
6400 U.S. 89
Flagstaff, AZ 86004 928-679-2365
www.nps.gov/wupa
Wupatki National Monument lies near Sunset Crater Volcano National Monument. The area received a large influx of people shortly after the eruption of Sunset Crater Volcano because of the fertile farming lands created by fallen ash from the eruption. A number of ancient Puebloan cultures are represented by ruins within the monument, ranging from the Kayenta Anasazi to the Sinagua, but the most impressive is Wupatki Pueblo. Meaning "Big House" in the Hopi language, Wupatki Pueblo is thought to have been the area's tallest and largest building of its time. Another significant structure within the monument is a ball court similar to those found in Mesoamerica. The park is north of Flagstaff off Highway 89.