To Anne Arundel County and Howard County

ANNE ARUNDEL COUNTY
The most centrally located county in Maryland, Anne Arundel County forms part of the Baltimore-Washington metropolitan area. The county seat is Annapolis, which is also the capital of Maryland. Anne Arundel County is bordered on the north by Baltimore County, to the east by Chesapeake Bay, to the south by Calvert County, and to the west by the Patuxent River and Prince George's and Howard counties. The Chesapeake Bay Bridge starts in Anne Arundel County and connects the state's Western and Eastern shores.
Anne Arundel County is bordered by North America's largest estuary, the Chesapeake Bay. The county has more coastline along Chesapeake Bay than any other region in Maryland.
In 2015, 564,195 residents called the county home, just under 10 percent of Maryland's total population, according to the U.S. Census.
History
The county was named for Anne Arundel, wife of Cecil Calvert, Lord Baltimore, and daughter of Thomas Arundel, England's
1st Baron Arundel of Wardour.
Anne Arundel County was originally part of St. Mary's County in the Province of Maryland. In 1650, the year after Anne Arundel's death, the county pulled away and became the third of 23 Maryland counties. Between 1654 and 1658, the county was called "Providence County" by many of its early Puritan settlers.
On March 25, 1655, during an extension of conflicts during the English Civil War, the Battle of the Severn was fought in Anne Arundel County between Puritan forces supporting the Commonwealth of England and forces loyal to Lord Baltimore, whom King Charles I had confirmed as one of Maryland's Lords Proprietors. The Commonwealth forces under William Fuller won that battle, but within the year Lord Baltimore had regained control.
Between 1694 and 1695, the capital of Maryland was moved from St. Mary's City in St. Mary's County to Annapolis in Anne Arundel County. Prior to the move, Annapolis was known as Providence.
During the American Revolutionary War, citizens of Anne Arundel County supported the Continental Army by providing troops for three regiments: the 3rd Maryland Regiment, the 4th Maryland Regiment and the 6th Maryland Regiment.
In the War of 1812, the USS Constitution, "Old Ironsides," sailed from Annapolis prior to its victorious engagement with the HMS Guerriere.
On May 22, 1830, the inaugural horse-drawn train of the Baltimore and Ohio (B&O) Railroad travelled 13 miles of newly completed track from Mount Clare Station in Baltimore City to Ellicott Mills in Anne Arundel County. This was the first regular railroad passenger service in the United States. Ellicott Mills, now known as Ellicott City, is in what is now Howard County.
Anne Arundel County originally included most of what was to become Howard County. In 1851, Howard County broke off to become the 21st county in Maryland.
HOWARD COUNTY
The road between Baltimore and Washington, D.C., runs through Howard County, one of Maryland's fastest-growing regions, with a thriving economy and a population that has increased 34 percent in the past decade. Howard County lies next to one of the largest military installations in the country, Fort George G. Meade.
Howard County is known for its affluence, quality of life, and excellent libraries and schools. The county's residents are among the wealthiest in the country, with a median household income of $110,238, according to 2015 Census figures. It has the highest concentration of professional, scientific and technical workers in the state. Money magazine ranked the county's main population center of Columbia/Ellicott City No. 1 among "America's Best Places to Live" in 2016.
Indeed, 313,414 residents enjoy the melding of old and new, urban and rural, where the rolling green hills of the Piedmont Plateau graduate to the lowlands of the Atlantic coast. Founded in 1772, historic Ellicott City is a picturesque home to historic sites, antique shops, boutiques and distinctive dining spots. Meanwhile, Columbia, developed in 1967 as the country's first major planned community, boasts a population of almost 100,000 and offers world-class shopping.
Howard County has been recognized by the U.S. Census Bureau as among the "Best Educated" for adults over 25 and as having one of the Top 10 school systems in the country, according to Forbes magazine.
History
Members of the Algonquin Tribe most likely greeted Capt. John Smith of Jamestown when he sailed up the Patapsco River in 1607. But the first settler arrived 80 years later when Lord Baltimore granted a home on the same river to Adam Shippley. The industrious Puritan quickly established the area's tradition of farming.
In the early 1700s, Charles Carroll built an elaborate plantation-style home, Doughoregan Manor, on nearly 13,000 acres of farmland and forests several miles west of the future Ellicott City.
Charles Carroll III later denounced the Stamp Act and defended the colonists' complaints against the Crown. He also attended the Second Continental Congress in Philadelphia as a delegate and signed the Declaration of Independence adopted by Congress on July 4, 1776.
Back home, farming became a way of life, with tobacco dominating the economy. But commerce and industry quickly followed based on river transportation and the port at Elk Ridge Landing, where merchants shipped iron ore and tobacco on the Patapsco River to the Chesapeake Bay and then to England. In trade, cargoes from England and points east included furniture, spices and other finished goods. As a result the landing developed into the largest seaport north of Annapolis.
Four years before the signing of the Declaration of Independence, three Quaker brothers started a revolution of their own. John, Andrew and Joseph Ellicott of Bucks County, Pennsylvania, built a flour mill upstream from Elk Ridge Landing. Then they persuaded local farmers, including the influential Charles Carroll III, to plant wheat instead of tobacco by introducing fertilizer to revitalize the depleted soil.
In 1822, Savage Mill opened on the Little Patuxent River and operated as a textile mill until 1947. Progress escalated in 1830 when the Baltimore & Ohio's first 13 miles of track connected Baltimore with the thriving community of Ellicott Mills, which became the country's first railroad terminal a year later.
In 1837, the Ellicott brothers donated land for the Patapsco Female Institute, an elegant finish school for young women.
Fourteen years later, the area became what is now Howard County — named in honor of John Eager Howard, a Revolutionary War hero and fifth governor of Maryland — with the county seat at Ellicott Mills.
When the Civil War broke out, the county split much like the rest of the nation. The plantations of modern Howard County used slave labor as early as 1690. At the time of the Underground Railroad, some residents helped slaves who were escaping to freedom, which was risky because many prominent plantation families were Confederate sympathizers.
In the 1960s, James Rouse purchased 14,000 acres and began creating Columbia, one of the country's most successful planned communities.
Weather and Climate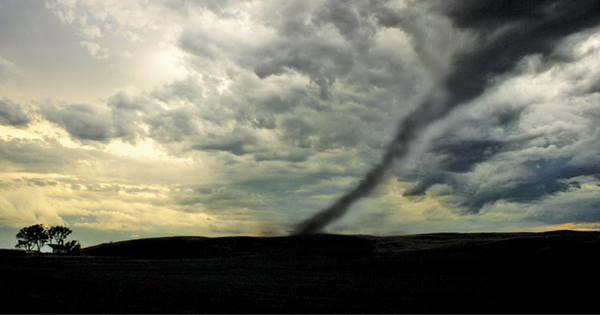 In Anne Arundel County, the eastern half of the county has hot, humid summers and cool, moist winters, and the western half of the county gets slightly colder winter temperatures and more snow. Annual rainfall averages 40 inches throughout the county. The average summer temperature is 87 degrees, with winter averaging 31 degrees. On average, 20 inches of snow fall each year.
Summers in Howard County are also hot and humid. Winters are cool and rainy, with lower temperatures away from the water. Snowfall ranges from 10 inches in the east to 30 inches in the west, with the area getting an average of 18 inches of snow annually. Annual rainfall averages 45 inches countywide, and residents can expect average temperatures of 24 degrees during winter's three coldest months coupled with an average high of 85 in June, July and August.
Local Hazards
Every second counts in a disaster so planning and preparation can be lifesavers. The following are considered significant hazards in Maryland.
Flash Floods
The region is subject to flooding from several sources. Flash floods tend to come after brief periods of heavy rain and most often affect small streams and creeks. General flooding comes from more prolonged steady rain and tends to affect larger streams and rivers. Major rivers can reach flood stage because of events in distant areas of their watershed. Finally, hurricanes and tropical storms can cause surges that create tidal flooding along bays and their tributaries.
Do not drive through flooded roadways. The road may not be there. Follow instructions given by emergency officials. If told to evacuate, do so.
Hurricane Season
Maryland was fortunate to have avoided most of Hurricane Sandy's destructive power in 2012, but a fair share of hurricanes thunder through Anne Arundel and Howard counties. The Atlantic hurricane seasons lasts from June to November, with the season peaking between mid-August and late October. Hurricanes can cause damage to coastlines as well as several hundred miles inland. These severe tropical storms can produce winds in excess of 155 miles per hour, tornadoes, microbursts, heavy rain and thunderstorms.
The Maryland Emergency Management Agency urges residents to prepare a disaster supply kit for family and pets, and secure important documents in waterproof containers. It is important to know your evacuation zone and where to go in case an evacuation is ordered. Visit http://mema.maryland.gov/Pages/DisasterSupplyKit.aspx for a suggested list of items that should be in your supply kit. Visit http://mema.maryland.gov/Pages/who.aspx for tips for before and during an emergency for homeowners, boaters, families with children, pets and people with special needs.
Sun Exposure
Some exposure to sunlight is good, even healthy, but too much can be dangerous. Broad-spectrum ultraviolet (UV) radiation, listed as a known carcinogen by the National Institute of Environmental Health Sciences, can cause blistering sunburns and such long-term problems as skin cancer, cataracts and immune suppression. Overexposure also causes wrinkling and aging of the skin.
Cloud cover reduces UV levels but does not block them. Depending on the thickness of the cloud cover, you can still burn on a cold and cloudy day, so be prepared with sunglasses, sunscreen, long-sleeved garments, wide-brimmed hats and a parasol.
Thunderstorms
While more likely at certain times of year, thunderstorms can happen anytime. A severe thunderstorm can knock out power; bring high winds, lightning, flash floods and hail; and spin into a twister in seconds. Pay attention to storm warnings. Remember the rule: "When thunder roars, head indoors." The National Weather Service recommends following the 30/30 Rule: People should seek shelter if the "Flash-to-Bang" delay — length of time in seconds from the sight of the lightning flash to the arrival of its subsequent thunder — is 30 seconds or less, and remain under cover for
30 minutes after the final thunderclap.
For more safety information, visit the National Weather Service's website at www.lightningsafety.noaa.gov.
Tornadoes
Tornadoes can develop quickly, with minimal warning, so it is important to have a plan in place before they occur. If a tornado watch is issued, weather conditions, such as a severe thunderstorm, favor the formation of tornadoes. A tornado warning is issued when a tornado funnel is sighted or indicated by weather radar. Take shelter immediately during a tornado warning.
More than 356 twisters ripped through Maryland between 1950 and 2015, uprooting trees, stripping shingles from rooftops and sometimes causing widespread devastation. Seven people lost their lives. Then there was the hail, sometimes as big as half dollars.
For more information on tornado preparedness, go to the Maryland Emergency Management Agency's website, http://mema.maryland.gov/Pages/resources-Tornadoes.aspx.