Anne Arundel County and Howard County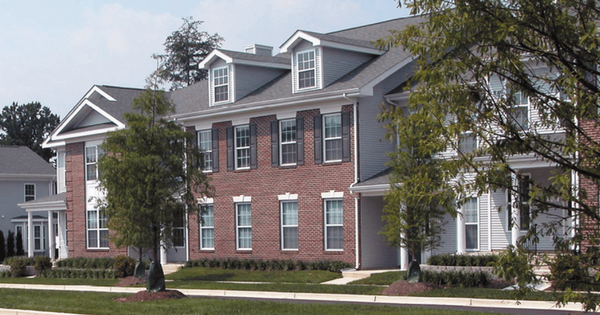 Anne Arundel County attracts both renters and buyers because of its excellent school system and its proximity to Fort Meade, Baltimore and Washington, D.C. In 2015, the county had a population of 564,195, Anne Arundel County had a population of 560,133, nearly one-tenth of the population of the state, according to the U.S. Census Bureau. Howard County had 313,414 residents. Population density was 1,296 people per square mile in Anne Arundel County in 2010, 1,145 people per square mile in Howard County.
The counties' communities give newcomers plenty of choices when selecting a home. Enlist the help of a reputable real estate agent to help you sort through the area's home options. The Maryland Association of Realtors is a central source of local real estate information and services. Those interested in purchasing a new home can find expertise and professional services at www.mdrealtor.org.
For the global military community, the Automated Housing Referral Network (www.AHRN.com) works both for those looking to rent a place to live and landlords and property managers seeking tenants. The website provides accurate information on available housing from anywhere in the world 24/7.
ANNE ARUNDEL COUNTY
Known as the "land of pleasant living," Anne Arundel County is home to almost 565,000 people, and its superior quality of life on the Chesapeake Bay, its rich heritage and its proximity to Baltimore and Washington, D.C., make it an ideal place to live, work and raise a family. The county, in Maryland's heartland, covers
415 square miles.
With more than 534 miles of coastline along Chesapeake Bay, Anne Arundel County is a mecca for boating, fishing, sailing and other water sports. There are more than 70 county parks with sporting facilities, a 13-mile Baltimore and Annapolis Trail for walking, biking and running and several nature preserves for outdoor recreation. Museums and historic sites, including the National Gallery of Art and the nation's Capitol can be found in Washington, D.C., just 20 miles away.
The county was founded in 1650 and named for Anne Arundell who died the year prior, wife of Lord Baltimore, founder of the Province of Maryland colony. The county seat is Annapolis. The county's communities within about a 15-minute commute from Fort Meade include Crofton, Crownsville, Gambrills, Glen Burnie, Jessup, Laurel, Linthicum Heights, Millersville, Odenton and Severn.
Annapolis
160 Duke of Gloucester St.
Annapolis, MD 21401
410-263-7997
www.ci.annapolis.md.us
The county seat of Anne Arundel County, Annapolis is also the state capital of Maryland. It had a population of 39,474 at the 2015 census and is situated on the Chesapeake Bay at the mouth of the Severn River, 26 miles south of Baltimore and about 29 miles east of Washington, D.C. Annapolis is part of the Baltimore-Washington Metropolitan Area and is the home of the U.S. Naval Academy.
Annapolis is a gateway to the Chesapeake Bay, the largest estuary in the U.S. and a prime resource for sailing, boating, fishing and water sports.
The city is 7.2 square miles. The median home value was $383,100 in 2015, and the median rent was $1,415. It took commuters an average of
26.2 minutes to get to work.
Glen Burnie
This suburb of Baltimore had 68,550 people in 2015, the census estimates. It originated in 1812 when Elias Glenn of Baltimore secured property for an expansive estate in the current Brooklyn Park. He called his new property "Glennsburne," and as the land passed down through the family, the acreage expanded and eventually became an official state subdivision in 1888. In 1930, postmaster Louis J. DeAlba updated the name to Glen Burnie. The first enclosed shopping center east of the Mississippi River, Harundale Mall, was built in Glen Burnie in 1958.
The community is slightly more than 17 square miles. The median home value was $238,600 in 2015, the median rent was $1,172, and the mean travel time to work was just under 28 minutes.
Crofton
1576 Crofton Parkway
Crofton, MD 21114
410-721-2301
www.croftoncommunity.org
Crofton was developed as a private community in 1964 by the Crofton Corp. Several years later a group of residents established the Crofton Civic Association to promote civic awareness in their new community and to protect what had drawn them there in the first place. A special district provides additional police protection to that furnished by Anne Arundel County, maintenance of public areas and recreational facilities, and other services the community may propose, subject to the County Council's approval.
Crofton, considered a bedroom community of Fort Meade, had 27,934 residents in 2015 and covered 6.5 square miles. The median home value was $366,400 in 2015, the median rent was $1,723 and the mean commute time was 34 minutes.
Crownsville
This unincorporated waterfront community of 1,967 residents hosts the Anne Arundel County Fair each September, as well as the annual Maryland Renaissance Festival over several weekends in August, September and October. The area offers waterfront scenery and easy access to urban metropolitan areas and culture.
The community covers 5.1 square miles. The median home value was $539,200 in 2015 and the median rent was $1,900. Mean travel time to work for residents of Crownsville was roughly 35 minutes.
Gambrills
This unincorporated community in the Baltimore metropolitan area, named for plantation owner Augustine Gambrill, had 2,583 people living there according to the census in 2015. The community's 7.6 square miles are southeast of Fort Meade. The median home value in Gambrills was $447,500, the median rent was $1,500, and the mean travel time to work was 26.6 minutes.
Jessup
Fort Meade lies just east of Jessup, which straddles Anne Arundel and Howard counties. This unincorporated community had a population of 7,671 in 2015, and in 2010 was the center point of the state's population. The site was called Pierceland on early maps, but the more common post-Civil War name was Jessup's Cut or Jessop's Cut. The village's name is generally attributed to Jonathan Jessup, a civil engineer who oversaw the hand-digging of a "cut" through a nearby ridge to open a way for the Baltimore and Ohio (B&O) Railroad. The name was shortened to Jessup in the mid-20th century.
The community covers 5.3 square miles. The median home value was $349,300 in 2015; the median rent was $1,206. The average commute took a little over 19 minutes.
Laurel
8103 Sandy Spring Road
Laurel, MD 20707
301-725-5300
www.cityoflaurel.org
Laurel lies on the edge of Anne Arundel County, in northern Prince George's County on the Patuxent River, midway between Baltimore and Washington, D.C. Founded as a mill town in the early 19th century, the arrival of the B&O Railroad in 1835 boosted local industries and later made the city an early commuter town for Washington and Baltimore workers. Largely residential today, Laurel maintains a historic district along on its Main Street that highlights its industrial past.
The Department of Defense is a prominent presence in the Laurel area with the Army's Fort Meade, the National Security Agency and Johns Hopkins University's Applied Physics Laboratory nearby. Laurel Park, a thoroughbred racetrack, is just outside city limits.
The population as of the 2015 census was 26,215, though the Laurel name has spread to include several adjacent unincorporated areas of Prince George's, Anne Arundel, Howard and Montgomery counties.
The city is just 4.3 square miles. The median home value was $238,000 in 2015, and the median rent was $1,388. The mean travel time to work for residents was 35 minutes.
Linthicum
This unincorporated town of 10,699 residents in 2015 is directly north of the Baltimore-Washington International Thurgood Marshall Airport. Founded in 1908 and named for early landowner Abner Linthicum, this community has traditionally been divided into North Linthicum and Linthicum-Shipley, split physically since 1957 by the Baltimore Beltway. Points of interest include the National Electronics Museum, the Benson-Hammond House and the Maryland Concert Series. Its Linthicum Heights Historic District, a pleasant early 20th-century residential neighborhood, was listed on the National Register of Historic Places in 2006.
The town covers 5.5 square miles. The median home value was $293,200 in 2015; the median rent was $1,319. The mean commute time was about 24 minutes.
Millersville
This unincorporated former farming community of 17,964 in the 2010 census was named for its first postmaster, George Miller, in 1841, when the first post office was established along the Annapolis and Elkridge Railroad. Millersville is still a crossroads village near Baltimore, Washington, D.C., and Annapolis. It is surrounded by existing and proposed modern residential and industrial park development.
Industries that provide employment for Millersville residents include retail trade, professional, scientific and technical services, educational health and social services, food services and manufacturing.
The area's quality of life on the Chesapeake Bay, an affordable cost of living and quick access to major metropolitan areas draw people to Millersville to live, work and raise a family.
The average home value in 2016 was $449,000, and the median rent was $1,700.
Odenton
This unincorporated community, a short commute from Fort Meade, Annapolis, Baltimore and Washington, D.C., had 38,374 people in 2015, the census says. Starting in the early 1700s, plantations and farms dotted the prospering region, but the town itself formed in 1868 with construction of the Baltimore and Potomac (B&P) Railroad linking Baltimore and Washington, D.C. It was named for former Maryland governor and B&P Railroad president Oden Bowie and was informally dubbed "The Town a Railroad Built." The town grew as a railroad community — these days the original train station is a MARC commuter rail stop — and later added general merchandising stores and a tomato cannery. With the Army's establishment of Fort Meade in 1917, many farmers displaced by the new military post relocated to Odenton. In the 21st century, the community has been discovered by the intelligence and defense industries and is rapidly becoming a center for informatics, communications, high-speed computing, aerospace and instrumentation.
Odenton covers nearly 15 square miles. The median home value was $301,600 in 2015, the median rent was $1,738 and the mean travel time to work was 30 minutes.
Severn
This unincorporated community is bordered on the west by Fort Meade, and the Baltimore-Washington Parkway (Maryland 295) forms the northwest edge. The community had 47,432 residents in 2015, according to the most recent census.
Severn comprises nearly 18 square miles. The median home value was $328,500 in 2015, the median rent was $1,494, and it took commuters, on average, 28.5 minutes to get to work.
HOWARD COUNTY
One of Maryland's fastest-growing regions, Howard County is centrally located, lying 20 miles north of Washington, D.C., and 10 miles southwest of Baltimore. Its county seat is Elliott City.
Over the decades it has built a reputation as a good place to live and work, benefitting from its rural landscapes in the western part of the county, its suburban center in Columbia and the research and cybersecurity activity along the Route 95 technology corridor.
Howard County is next to Fort Meade, one of the nation's largest military installations, that provides a strong employment and economic base. Government contractors move into the area to take advantage of its opportunities, and local vendors and service providers benefit from their activity.
Originally part of Anne Arundel County, Howard County was designated Howard District in 1839 in honor of John Eager Howard, a Revolutionary War hero and fifth governor of Maryland. Howard County was established in 1851.
Howard County served mainly as farming and hunting grounds for Native Americans until 1608, when Captain John Smith of Jamestown sailed up the Patapsco River. However, the first colonial settler, Puritan Adam Shippley, came much later, in 1687, when Lord Baltimore granted him land for a home on the Patapsco River. Howard County's tradition of farming started at this time.
Howard County had no major battles fought within its borders during the Civil War, but the war still affected the area: For example, Savage Mill, a cotton-weaving mill, was pressed into federal service.
By the 1860s, the railroads had become a major form of transportation in America. Trains carried tons of raw materials into manufacturing hubs and moved products to markets nationwide. Once war broke out between the states, railroads in and around Baltimore became a key part of the network that supplied the Union army.
Communities within about a 15-minute commute from Fort Meade include Columbia, Elkridge, Ellicott City, Fulton and Savage.
Columbia
6310 Hillside Court, Suite 100
Columbia, MD 21046
410-715-3000
www.columbiaassociation.org
Established as a planned community in 10 self-contained villages, Columbia had grown to more than 103,000 people by 2015, making it the most populous community in Maryland after Baltimore. Despite the rapid expansion, Columbia retains a small-town feel, though with such big-town amenities as downtown offices, a major shopping mall, extensive recreation sites and a large concert hall.
In 1967, developer James Rouse designed "a growing place for people" based on racial diversity, religious sharing and environmentally conscious development on 21 square miles of farmland. Columbia has consistently ranked in the Top 10 of CNNMoney's "Best Places to Live in America." It is governed by the Columbia Association.
The town is 32 square miles. The median home value was $365,500 in 2015; the median rent was $1,585. The mean travel time to work was 30.6 minutes.
Elkridge
This unincorporated community had a population of 17,550 in 2015. Founded in the first half of the 18th century, Elkridge is the oldest settlement in Howard County and lies at the confluence of three counties, the other two being Anne Arundel and Baltimore counties. Residents have easy access to Baltimore-Washington International Thurgood Marshall Airport.
Row houses and small businesses abound along historic Main Street. Residents enjoy a state park with miles of hiking and horseback trails and an upscale Victorian setting that borders Route 1, the country's first highway.
The community's location on the Patapsco River has been a key factor in its growth, though the area did not escape the Civil War: Union troops guarded the Thomas Viaduct and the thoroughfare to Baltimore with a captured Winans Steam Gun while camping on Lawyers Hill, a community of summer estates.
Elkridge is 8.4 square miles. The median home value in 2015 was $305,200, the median rent was $1,593, and it took commuters an average of 27.6 minutes to get from their homes to their jobs.
Ellicott City
This affluent unincorporated community is the county seat of Howard County and had 68,513 people in 2015.
Three Ellicott brothers from Pennsylvania founded this mill town in 1772 and not much has changed since then, despite rapid growth in recent years. With its antique shops, restaurants and a riverside B&O Railroad station and museum, historic Main Street retains its small-town charm. Lying along the Patapsco River, Ellicott City features a variety of houses and open spaces filled with golf courses, parkland and upscale neighborhoods where home prices frequently surpass $1 million.
Ellicott City is listed among the country's most affluent communities and frequently ranks in the "20 Best Places to Live in the United States" compiled by Money magazine and CNNMoney.
Ellicott City is 30 square miles. The median home value in 2013 was $508,600; the median rent was $1,482. The mean travel time to work was 30 minutes.
Fulton
This unincorporated community lies in the southern tip of Howard County. Fulton had 2,758 people in 2015, the census estimated.
The land was first surveyed by Thomas Browne in 1700. In the mid-1700s, the Quaker grandson of one of Maryland's first iron ore producers, Richard Snowden, purchased tracts of land in the Patuxent River valley, and in 1855, German immigrants settled in the area.
This area is the "up-and-comer" of the county, with police and fire stations, shops, schools and churches. North Laurel, for example, features shops, antiques stores, restaurants, golf courses and the Rocky Gorge Reservoir.
Fulton covers 3.8 square miles. The median home value in 2015 was $614,200; the median rent was more than $3,500, according to census figures, and it took commuters an average of almost 33 minutes to get to work.
Savage
The unincorporated community of Savage is midway between Baltimore and Washington, D.C., with easy access to Fort Meade to the southeast. Savage lies near Laurel and Columbia. Savage had a population of 6,058 in 2015. The former mill town is a registered historic place and has many original buildings preserved within and around the Savage Mill Historic District.
A textile mill supported this community for decades. These days the mill serves as an antiques and artisans market with the nearby renovated mill homes as quaint decorations. The young couples and lifelong residents of this tight-knit community congregate at the Carroll Baldwin Hall and annually celebrate Savage Fest.
The lands of Savage were first settled around 1650. Col. Henry Ridgely surveyed the acreage around Savage Mill and nearby Annapolis Junction in 1685, naming the tract "Ridgely's Forrest."
When the textile industry was in its heyday, Savage was an important manufacturing center, its mills harnessing the water power of the falls of the Little and Middle Patuxent rivers.
The town was named for John Savage Williams, a Philadelphia merchant with interest in a mill on the falls of the Little Patuxent. In 1822, he and others chartered the Savage Manufacturing Co., buying 900 acres of the original tract for $6,666.67.
The Savage city limits contain 2.74 square miles. The median home value in 2015 was $306,200, median rent was $1,366 and commuters could count on an average of just under 29 minutes of travel time to work.
Planning Your Move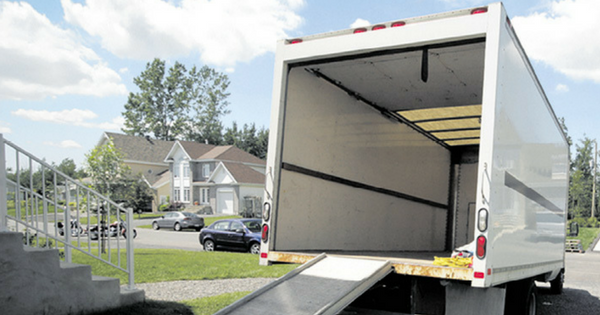 Relocating to a new home can be one of the most stressful situations in life. Whether moving across town or across the nation, preparation and organization can make all the difference. First, decide whether to use a professional moving company or make it a do-it-yourself (DIY) operation.
For a DIY move, consider distance, labor help and the costs to rent the moving van, gas, lodging during the move and insurance. A transportable storage unit can bridge a professional and DIY move. When the unit is delivered to your residence, you load and secure it for transport and then unload it at your new residence.
Whatever the method, be sure to obtain as many quotes as possible from professional movers, as well as cost estimates for a DIY move. Next, compare the costs for each type of move, factoring in the stress and physical exertion involved. Ask any company you are interested in for references and use them to inquire about reliability and customer service.
Regardless of which method you choose, the first step should be to inventory your personal belongings. The list, with photographs of any valuables, will be important for both insurance purposes and to help keep you organized during transit.
Plan for one full day to pack each room — though the kitchen and garage may take longer. Make a rough estimate of your packing schedule and then add 50 percent more time. It always takes longer than predicted to pack. Toss or donate unused items to lighten your load. Visit www.goodwill.org, www.salvationarmyusa.org or www.clothingdonations.org for locations near you or to arrange a pickup.
Pack for success:
Consider what you're packing and control box weight. Books should go in small boxes while bedding can easily fill a larger box.
Wrap fragile items with cardboard dividers, tissue paper or air bubble wrapping.
Use bright colors when wrapping small items so they don't get thrown out accidentally.
Use crumpled paper or newspaper to line the top and bottom of boxes.
Tape a copy of your inventory list to boxes to identify what's inside and where it should go.
Buying Versus Renting
The decision to buy or rent is the most important step in your relocation process. Purchasing a home entails a long-term financial and emotional commitment with various pluses and minuses attached. Advantages include the possibility of building equity and the freedom to design and decorate your property or landscape. And don't forget the tax benefits. Disadvantages include upkeep, property taxes and fluctuating property value.
Renting, on the other hand, makes moving easier and someone else maintains the property. Amenities such as laundry rooms, exercise rooms, swimming pools and tennis courts vary from one rental complex to another. The main disadvantage is loss of control over the residence. Some complexes, for example, restrict or prohibit pets and personal touches such as painting. And the landlord or property managers can also raise the rent with proper notice.
Before determining your best option, account for all of your needs, review your financial situation and research your options thoroughly.
Finding an Apartment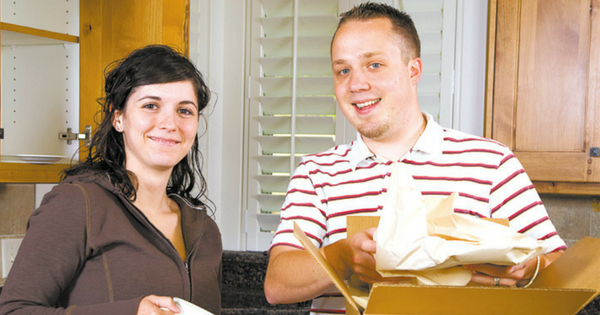 Find local apartments listed in chamber of commerce membership directories, local newspaper classifieds, online or through referrals from family or friends. The Maryland Attorney General's Office provides the guide, "Landlords and Tenants: Tips on Avoid Disputes," which can be found at www.marylandattorneygeneral.gov/Pages/CPD/landlords.aspx and downloaded as a PDF.
Be prepared when you meet with the leasing agent, property manager or owner. Bring a list of what you are looking for in a rental; it is important to be clear about your needs and to get all of your questions answered. You will also need to provide information and verification about your job, your income and your past rental history. Dress to make a good impression and treat the meeting like a job interview — be polite and arrive on time.
Before you decide to rent, inspect the apartment with the landlord. Look for the following problems:
Cracks, holes or damage in the floor, walls or ceiling.
Signs of leaking water, leaky fixtures or water damage.
Any signs of mold or pests.
Lack of hot water.
Inadequate heating or air conditioning.
Use a written checklist with the landlord to document the condition of the rental before you move in, and keep a copy of the completed checklist to use when you move out.
Buying a Home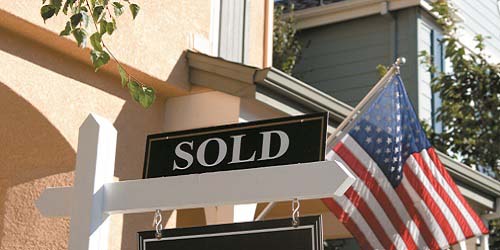 Buying a home is a complex process and, as the recent housing crisis demonstrated, requires a thorough education on the part of the buyer. First, fully understand your financial position — credit score, available savings, monthly income and expenditures. Subtracting your expenditures from your income, for instance, will yield the amount you can afford for housing.
Be sure to account for all insurance costs associated with owning a home, possible homeowner association fees and property taxes in your monthly expenditures. Overall, loan rules changed in 2015, but according to www.ginniemae.gov (Government National Mortgage Association) and www.homebuyinginstitute.com (the Home Buying Institute) loan programs continue to vary on the percentage of your income that can be used for housing-related expenses. Lenders balance debt against income to decide if an applicant will be able to repay a loan. Most conventional loans require borrowers to have no more than 43 percent total monthly debt versus their total monthly income, though there are exceptions, such as for those with significant savings. The Federal Housing Administration has a two-tier qualifying system: FHA sets its top thresholds at 31 percent front-end debt (housing expenses as a percentage of income) and 43 percent back-end debt (all debt as a percentage of income) for a 31/43 qualifying ratio. Like commercial lenders, Veterans Affairs combines front-end and back-end debt for a 41 percent limit against income.
Next, research the different types of home loans to determine the right fit for your financial situation and discuss your options with a lending professional. Lenders are diverse today, and not all homebuyers obtain their mortgage loans through their banks and credit unions. For example, you may choose to work with an internet lender, a mortgage broker, a homebuilder or a real estate agency lender. To determine which lender is best for you, get recommendations from friends and family members and check credentials as well as Better Business Bureau ratings.
A preapproved loan before starting your search for a home can determine your spending limits and signal any potential issues in the way of receiving a loan. For any home loan application, the mortgage company will order a credit report, so it may be good to get a free report in advance to determine your credit status and make sure the report contains no erroneous information.
There are three ways to order your free annual report from one or all of the national consumer reporting companies: Visit www.annualcreditreport.com and complete and submit the request form online; call toll free 877-322-8228; or download and complete the Annual Credit Report Request Form and mail it to: Annual Credit Report Request Service, P.O. Box 105281, Atlanta, GA 30348-5281. For more information, visit www.consumer.ftc.gov/topics/credit-and-loans.
Knowing your monthly budget and the amount of your loan are invaluable during the next phase, especially finding the answers to questions before the hunt for a home begins.
First, determine your home preferences. Does a single-family house, condo, town house or duplex best fit your needs and budget? Do you prefer a new home, an existing home or to build one? Though new homes generally cost more, existing homes may come with maintenance issues and renovation costs. How many bedrooms and bathrooms would you like? Do you want an attached garage? Will you live in the city, a suburb or in the country? How close to work, school, shopping or public transportation do you want to be? Answers to these questions will greatly assist your search and the next stage — hiring a real estate agent.
The ideal agent will help find your ideal home and guide you through the purchase process. First, interview potential candidates to ensure they understand your needs, know your homebuying and neighborhood preferences, and are readily accessible.
Good luck and happy hunting!
County Programs
The Housing Commission of Anne Arundel County assists low income families with public housing and has a voucher program to expand their housing opportunities beyond the rental market, allowing them to purchase homes in the community. For more information, visit www.hcaac.com or call 410-222-6200.
Howard County's Department of Housing & Community Development offers a range of federal-, state- and county-funded programs providing opportunities for affordable home ownership, loans and grants for special needs housing programs, rental assistance, community facilities and programs. Visit www.howardcountymd.gov/Departments/Housing or call 410-313-6318 for more information.
State Programs
Maryland provides housing programs and incentives to help residents with home ownership. For more information, visit http://portal.hud.gov and select Maryland from the "State Info" drop-down menu.