Anne Arundel County and Howard County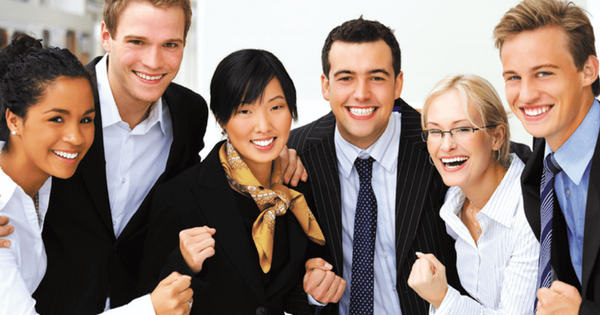 Located centrally in the Baltimore-Washington corridor, Anne Arundel and Howard counties have two of the strongest economies in Maryland. The cost of living is higher than the national average, mostly because housing is so expensive — primarily for single-family detached homes. But that is offset by low jobless rates. The unemployment rate for Anne Arundel County was 3.2 percent in December 2016 and for Howard County 2.7 percent, both well below the state's average of 4.2 percent and the national average of 4.7.
Cyber security is a major economic driver, especially for Howard County, and Fort Meade is a leading employer. About 13,000 Howard County residents commute to Fort Meade every day, according to the Office of Veterans and Military Families in the Howard County Department of Community Resources and Services.
Howard County has a thriving economy and a rapidly growing population, which was 313,414 in 2015, the U.S. Census says. Its residents are among the wealthiest in the country, with a median household income of $110,238 in 2015. Anne Arundel's population was 564,195, according to the 2015 Census, with a median household income of $89,860. Howard County has the highest concentration of professional, scientific and technical workers in the state.
Fort Meade amounts to a city in itself — 4,596 acres for the active facility with another 9,000 acres in reserve — and more than
1,700 buildings, including an exchange mall, bank, credit union, post office, chapels and other facilities. Fort Meade's numbers
52,000 employees, making it Maryland's largest employer and the third-largest Army installation workforce in the U.S.
Rail and Waterway Access
One major service activity in Maryland is transportation, centered on the Port of Baltimore and its related rail and trucking access. The port, located roughly 15 miles from Fort Meade, ranked 17th in the U.S. by tonnage in 2008. Although the port handles a wide variety of products, the most typical imports are raw materials and bulk commodities, such as iron ore, petroleum, sugar and fertilizers, often distributed to the relatively close manufacturing centers of the inland Midwest via freight transportation. The port also receives several different brands of imported motor vehicles and is the number two auto port in the United States
The Chesapeake and Delaware Canal is a 14 mile canal on the Eastern Shore that connects the waters of the Delaware River with those of the Chesapeake Bay, and in particular with the Port of Baltimore, carrying 40 percent of the port's ship traffic.
Freight rail transport is handled principally by two Class I railroads, as well as several smaller regional and local carriers. CSX Transportation has more extensive trackage throughout the state, with 560 miles, followed by Norfolk Southern Railway. Major rail yards are in Baltimore and Cumberland, with an intermodal terminal (rail, truck and marine) in Baltimore.
Natural Resources
Maryland has a large food-production sector. A large component of this is commercial fishing, centered in the Chesapeake Bay, but also including activity off the short Atlantic seacoast. The largest catches by species are the blue crab, oysters, striped bass and menhaden. The bay also has overwintering waterfowl in its wildlife refuges that support a tourism sector of sportsmen.
Maryland has large areas of fertile agricultural land in its coastal and Piedmont zones, though this land use is being encroached upon by urbanization. Agriculture is oriented to dairy farming in addition to specialty perishable horticulture crops like cucumbers, watermelons, sweet corn, tomatoes, muskmelons, squash and peas. The southern counties of the western shoreline of Chesapeake Bay are warm enough to support a tobacco cash crop zone, which has existed since early Colonial times but declined greatly after a state government buyout in the 1990s. There is also a large automated chicken-farming sector in the state's southeastern area. Maryland's food-processing plants are the most significant type of manufacturing by value in the state.
Anne Arundel County's economy is supported by a diverse set of economic drivers such as BWI Marshall Airport, the defense industry, large private sector employers, and telecommunications, retail and distribution operations. Its rapidly expanding defense industry is fueled by the presence of multiple federal agencies located at nearby Fort Meade.
In Howard County, more than 300 farms are part of an agriculture industry that is finding success in landscape, horticulture, agritourism and equine enterprises. Government contractors are moving in to take advantage of close proximity to National Security Agency operations and U.S. Cyber Command at Fort Meade. Cutting-edge research is accomplished every day at the Johns Hopkins University Applied Physics Lab in Laurel, and entrepreneurs are thriving among one of the most educated workforces in the nation.
With nearly 550 miles of coastline, Anne Arundel County is an outdoor enthusiast's paradise, known for its boating, fishing, crabbing, water skiing, sailing and swimming. For nature lovers, there are two state parks, four county regional parks, over 100 community and neighborhood parks, and several nature preserves. The county also offers numerous greenways, including the 13-mile Baltimore and Annapolis Trail, regularly enjoyed by hundreds of walkers, runners, bicyclists and equestrians.
There are endless opportunities for sports and recreation throughout Howard County, including golf, swimming, fishing, ice skating, soccer, biking, bird watching and more. The Columbia Association maintains 95 miles of walking, jogging and biking pathways, and more than 3,500 acres of open space as well as a wider range of amenities for individuals who live and work in the community. Howard County offers many acres of parkland with amenities for outdoor recreation of all types.
Fort Meade
Fort Meade generates $22.3 billion in economic activity — 43 percent of the total output of 15 military installations throughout Maryland, according to a study released in May 2015 by the Maryland Department of Business and Economic Development.
Fort Meade supported more than 190,000 direct, indirect and induced jobs and provided more $13 billion in wages annually, according to the study. These figure are expected to grow as Fort Meade builds out its East Campus and enlarges its cyber expertise center.
Resources

EMPLOYMENT RESOURCES
National Resources
At the national level such websites as www.monster.com, www.careerbuilder.com, www.jobs.com and www.indeed.com have extensive search capabilities as well as resume tips, forum support and professional networking options.
The National Military Spouse Network, a networking, mentoring and professional development organization, has a wealth of career information at its website, www.nationalmilitaryspousenetwork.org. The group aims to help military spouses build a meaningful, sustained career path and offers a library of articles that touch on topics from entrepreneurship, resume tips, self-promotion and more as well as a membership-only discussion forum. The organization also features companies that are military spouse-owned or military spouse-friendly on its Homefront Business Listings page.
Local Resources
Maryland Department of Labor, Licensing and Regulation
Division of Workforce Development and Adult Learning
1100 N. Eutaw St.
Baltimore, MD 21201
410-767-2173
www.dllr.state.md.us/employment
The Division of Workforce Development and Adult Learning, part of Maryland Jobs Now workforce organizations, coordinates job seeker services and training, business services, adult learning programs and labor market information. The department's goal is to ensure that businesses have skilled workers, and job seekers have access to employment and training resources and services.
Maryland Workforce Investment Works, also part of Maryland Jobs Now, maintains a list of Workforce Development Boards and American Job Centers at www.workforceinvestmentworks.com/maryland/workforce_experts.asp.
State of Maryland
www.dllr.state.md.us/county/howard
At the state level the Division of Workforce Development is the lead agency. It track and reports the state's labor market statistics and administers the Unemployment Compensation program and other development programs. If you're looking for a job with the state, the best resource is the Department of Budget and Management, www.jobaps.com/md. Another prospect is the Maryland Workforce Exchange, https://mwejobs.maryland.gov/jobbanks.
Anne Arundel County
Office of Personnel
2660 Riva Road
Annapolis, MD 21401
410-222-7595
www.aacounty.org/Personnel/index.cfm
Jobs are posted online for positions within the county, and applications are available for download with submission instructions. Visit www.aacounty.org/Personnel/EmpSelfService.cfm to access the self-service portal.
Howard County
County Administration, Human Resources
3430 Courthouse Drive
Ellicott City, MD 21043
410-313-2033
www.howardcountymd.gov
Howard County accepts applications online. County jobs are posted on its website, and applications are available for download with submission instructions. If you have questions or comments, email jobs@howardcountymd.gov
City of Anapolis
160 Duke of Gloucester St.
Annapolis, MD 21401
www.ci.annapolis.md.us
From the main menu on the city's website, click "How Do I…" then "Apply for Jobs with the City" to connect with job opportunities and the city's online application process.
City of Columbia
6310 Hillside Court, Suite 100
Columbia, MD 21046
www.columbiaassociation.org
From the main menu on the city's website, click "I Want To" then "Apply for Jobs" to view job opportunities and download an employment application.
City of Laurel
Laurel Municipal Center
8103 Sandy Spring Road
Laurel, MD 20707
www.cityoflaurel.org
From the main menu on the city's website, click "I Want To…" then "Find a Job" or "Apply for a Job" to view job openings and download the city's application for employment. Emailed or faxes applications are not accepted. Applicants may apply in person to the Department of Budget & Personnel Services or mail an application to the address listed.
EMPLOYMENT AGENCIES
An employment agency can offer posts ranging from high-level administration to warehouse work. Many employers use agencies as their human resources department. Agencies advertise, interview, test and manage payroll. A temp-to-perm arrangement allows the employer and prospective employee to evaluate each other before committing to permanent employment.
Municipal and regional chambers of commerce include local employment agencies in their member lists, along with contact information. See Page 19 for a list of chambers of commerce in Anne Arundel and Howard counties.
JOB-SEEKER TIPS
Always keep your resume up-to-date and have different resumes that target specific industries and highlight your skills that fit their job descriptions.
Compile several reference lists with a good variety of people and former business associates. Be sure to first ask each if you can use them as references.
Compose a comprehensive, catchy and succinct cover letter of no more than a page (this is no place to ramble). It will introduce you and your desire to work for the company. Have a knowledgeable friend check it for errors; misspelled words and bad grammar hint at carelessness and indifference. Know what the company does, and highlight skills, work experience and education that apply to the position. Be aware that many employers now accept only online applications, so get comfortable with computers.
Be prepared for an interview at any time. When you submit your application, a supervisor may want to talk immediately, or the phone may ring with a call from a hiring director. Compose — and rehearse — your one-minute self-promotional speech on who you are, an achievement or two and your strengths. It's not vanity to make a good first impression. If a supervisor wants to know why she should hire you, be ready.
Always follow up with thank-you letters and calls. Even today, a letter as well as the quick-response email will separate you from a surprising number of other applicants — to your advantage — and keep your name fresh in the interviewer's mind. Judicious calls display your continued interest. Writing out beforehand what you want to say helps. So does rehearsal.
Be aware that due to the usually huge numbers of applicants, most companies are able to follow up only with candidates in whom they are interested. Don't take it personally if you're not notified that you didn't get the job.
Fort Meade Civilian Opportunities

Federal Jobs
Visit www.usajobs.gov to search for Department of Defense jobs at Fort Meade. Or visit Army Civilian Service's website at https://armycivilianservice.usajobs.gov for links to local job listings. Visit the Civilian Personnel Advisory Center at 4432 Llewellyn Ave. or call 310-677-6526 for more information. For more information go to www.ftmeade.army.mil/support/cpac/cpac.html.
Exchange/Commissary Jobs
For Exchange jobs, visit the AAFES career page at http://odin.aafes.com/employment/default.asp and search for Fort Meade.
Search for jobs at Fort Meade's Commissary at www.commissaries.com/inside_deca/HR/index.cfm.
Self-Employment


Maryland Small Business Development Center
The Maryland Small Business Development Center offers a convenient and centralized place to obtain small business resource material, get free business counseling and attend informational workshops. For complete details on this program, visit www.centralmdsbdc.org.
BusinessUSA
In 2011, President Barack Obama ordered the creation of BusinessUSA, a one-stop platform for small businesses to get the services they need to make good hires and to grow. The service now offers more than 200 online classes, videos and chat transcripts, as well as information on how to start a business, obtain financing, look into exporting, expand, find opportunities, learn about health care changes, be aware of taxes and credits, get help with hires, and ferret out regulations and green opportunities. BusinessUSA is especially interested in increasing ownership among veterans, women, the socially and economically disadvantaged, Native Americans and Alaska Natives.