Anne Arundel County and Howard County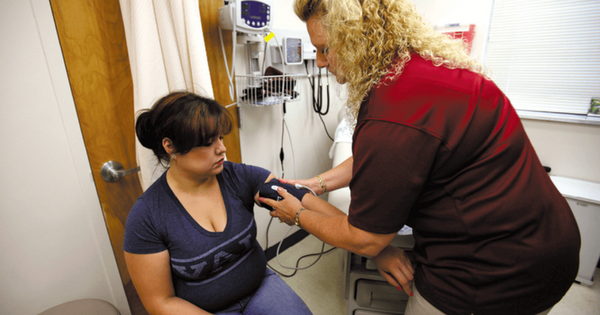 There are many health care services in Anne Arundel and Howard counties for military, civilians and veterans, though implementation of the Affordable Care Act has changed established insurance options. Visit www.healthcare.gov for information on open enrollment for current health care coverage under the national Affordable Care Act. Maryland residents can view options and enroll at Maryland Health Connection, the state's health insurance marketplace, at www.marylandhealthconnection.gov or call 855-642-8572.
See the Advertiser Directory in this guide to connect with local hospitals and medical centers, health care centers and health care providers.
COMMUNITY HEALTH CARE CLINICS AND RESOURCES
A community health center or clinic is customarily the place to go for those who have no health insurance or have limited income or ability to pay medical fees. Such clinics accept most insurance and provide affordable, comprehensive health care by well-trained, professional staff. They also serve those who are uninsured and underinsured, and most are open to making sliding scale payment arrangements based on income and family size.
For a full list of community health centers in Maryland, visit the Mid-Atlantic Association of Community Health Centers website at www.machc.com and select "Health Center Profiles" under "About MACHC."
DENTAL CARE
The Maryland State Dental Association website, www.msda.com, is a useful place to start in finding a dentist. Tap for the menu, then click on "For the Public" and then on "Find a Dentist."
Consider the following to find the best dentist for your needs.
Are the office hours convenient for your schedule?
Is the dental office close to your home or office?
How are dental emergencies handled?
Does the office appear to be clean and well organized?
Is the staff helpful and friendly?
What are the financial policies and how is insurance handled?
A good relationship with your dentist is essential to good oral health care. So take your time and choose one that you and your family feel comfortable with.
The Office of Oral Health in the Maryland Department of Health and Mental Hygiene can give you tips for oral health and low-cost dental care. Visit its website at http://phpa.dhmh.maryland.gov/oralhealth/Pages/home.aspx.
FINDING A LOCAL DOCTOR
The best rule in finding a health care provider in a new location is, the sooner, the better. Before arriving at your new assignment, check out the Maryland Physicians Care directory at www.marylandphysicianscare.com/provider-directory. You can browse for a provider by type or by location. That should give you an idea of local medical practitioners as well as where you might need to go for specialized care.
Personal referrals from friends or other medical personnel can add to your options. Building trust with a health care provider takes time, so don't wait until a family member is ill to find a doctor, nurse practitioner or other health care provider.
Keep in mind the following tips and questions as you look for a health care provider.
Visit the American Medical Association's website at www.ama-assn.org for patient health care resources.
Ask health insurance plans and medical offices for information on their doctors' training and experience.
Has the doctor completed several years of training in a specialty and passed an exam? Check out the American Board of Medical Specialties at www.abms.org, call
866-275-2267 or write to the ABMS, 353 N. Clark St., Suite 1400, Chicago, IL 60654.
Has anyone registered a complaint or taken disciplinary action against the doctor? To find out, visit the Maryland Board of Physicians at www.mbp.state.md.us or call 410-764-4777.
Call the doctor's office and ask for an appointment. Most doctors will take time to meet potential patients, but you should expect a nominal fee for the use of his or her time.
When you meet a doctor and the staff for the first time, consider the following: When scheduling the appointment, was the receptionist friendly, prompt and professional? Did he or she take time to answer your questions? Were you left on hold too long? Did the receptionist seem knowledgeable about the workings of the office? When you arrived, were you greeted promptly? Was the reception area clean and comfortable? Was the staff friendly and willing to answer your questions? Did you have to wait long in the exam room before the doctor arrived? Was the exam room orderly and clean, with a chair for a family member to sit in? When the doctor arrived and introduced himself or herself, was it with a smile? Did the doctor seem rushed or tired? Did you get a good first impression? Did you feel comfortable revealing personal information? During the consultation, did nurses or assistants pop in and out? Did the doctor leave the room during your conversation? Did the doctor seem caring, compassionate and sympathetic to your concerns? Did the doctor rush through the meeting? Did the doctor seem relaxed? Did you feel as though you were the only patient the doctor had to see that day?
Treat finding a doctor as seriously as looking for a new job or a new home. Depending on the length of time you will be in the area, this relationship is a long-term commitment, and you want to be comfortable with the person who will see you while you are most vulnerable.
For Veterans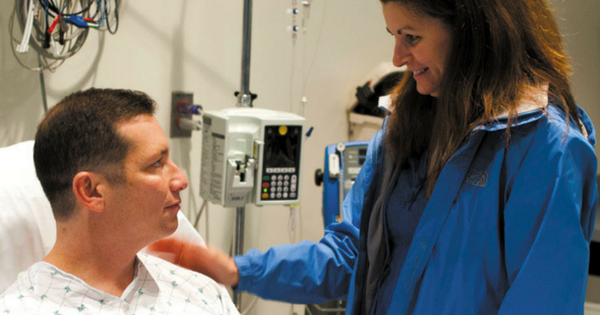 Veterans in Anne Arundel and Howard counties are served within Veterans Integrated Service Network 5 — the VA Capitol Health Care Network, with the nearest major medical center in Linthicum, Maryland, less than 15 minutes from Fort Meade. VISN 5 serves a population of 875,255 veterans with eight medical centers and 26 community-based outpatient clinics throughout Maryland, Washington, D.C., and portions of Virginia, West Virginia, Pennsylvania, Kentucky and Ohio. In 2016, VISN 5 provided care to more than 224,057 veterans. There is a community outpatient clinic at Fort Meade; the website is www.maryland.va.gov/locations/Fort_Meade_VA_Outpatient_Clinic.asp.
Baltimore VA Medical Center
10 N. Greene St., Sixth Floor
Baltimore, MD 21201
410-605-7000
www.maryland.va.gov/locations/Baltimore_VA_Medical_Center.asp
The Baltimore VA Medical Center is the acute medical and surgical care facility for the VA Maryland Health Care System and offers a full range of inpatient, outpatient and primary care services. As a surgical specialty care facility, the medical center serves as the neurosurgery referral center for the VA Capitol Health Care Network.
The following is a list of community-based outpatient clinics and vet center in the area. For a full list of clinics and other facilities, go to www.va.gov/visn5/facilities.asp.
Annapolis Vet Center
100 Annapolis St.
Annapolis, MD 21401
410-605-7826
www.va.gov/directory/guide/facility.asp?ID=5936&dnum=1
Fort Meade VA Outpatient Clinic
2479 Fifth St.
Fort Meade, MD 20755 4
10-305-5300
www.maryland.va.gov/locations/Fort_Meade_VA_Outpatient_Clinic.asp
Glen Burnie VA Outpatient Clinic
808 Landmark Drive, Suite 128
Glen Burnie, MD 21061
410-590-4140
www.maryland.va.gov/locations/Glen_Burnie_VA_Outpatient_Clinic.asp
Loch Raven VA Outpatient Clinic
3901 The Alameda
Baltimore, MD 21218
410-605-7650
www.maryland.va.gov/locations/Loch_Raven_VA_Outpatient_Clinic.asp
Southeast DC CBOC
820 Chesapeake St. SE
Washington, DC 20032
202-745-8685
www.washingtondc.va.gov/locations/Southeast_Washington_DC.asp
Maryland Department of Veterans Affairs
16 Francis St., Fourth Floor
Annapolis, MD 21401
501-260-3838
Veterans Crisis Line
800-273-8255
www.veterans.maryland.gov
The Department of Veterans Affairs improves the quality of life for Maryland's veterans, military and their families by increasing awareness and access to appropriate federal, state and local resources. Veterans within the state can receive health care from a variety of facilities including hospitals, community clinics and a veterans home. Combat veterans discharged or released from active service on or after Jan. 28, 2003, are eligible to enroll for enhanced care in the VA health care system for five years from their date of discharge or release. The enrollment period begins on the discharge or separation date of the service member from active-duty service, or in the case of multiple call-ups, the most recent discharge date. Veterans, including activated reservists and National Guard members, are eligible if they served on active duty in combat after Nov. 11, 1998, and have been discharged under other than dishonorable conditions. Go to www.va.gov/healthbenefits/apply/returning_servicemembers.asp.
The MDVA operates one service office in the area:
MDVA Regional Office
31 Hopkins Plaza, Room 3020
Baltimore, MD 21201
800-446-4926, ext. 6450
www.benefits.va.gov/baltimore
Hospitals/Medical Centers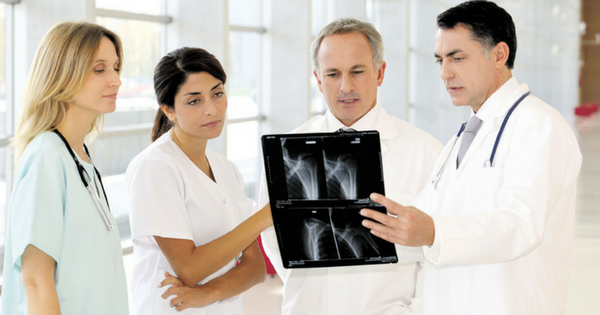 Because emergencies don't announce themselves, it's prudent to know where to go when they happen. Saving minutes in a crisis can mean saving a life. Knowing what services are available, and where, can make all the difference. In life-threatening situations, call 911 immediately and follow dispatcher instructions.
Anne Arundel Medical Center
2001 Medical Parkway
Annapolis, MD 21401
443-481-1000
www.aahs.org
Baltimore Washington
Health Services at Arundel Mills
7556 Teague Road
Hanover, MD 21076
410-787-4367
www.mybwmc.org
Baltimore Washington Medical Center/University of Maryland
301 Hospital Drive
Glen Burnie, MD 21061
410-787-4000
www.mybwmc.org
Columbia Gateway Medical Center
7070 Samuel Morse Drive
Columbia, MD 21046
410-309-4600
Howard County General Hospital/Johns Hopkins Medicine
5755 Cedar Lane
Columbia, MD 21044
410-740-7890
www.hcgh.org
Laurel Regional Hospital
7300 Van Dusen Road
Laurel, MD 20707
301-725-4300
www.dimensionshealth.org/index.php/dimensions-healthcare-facilities/laurel-regional-hospital
Medical Pavilion at Howard County
10710 Charter Drive
Columbia, MD 21044
www.medicalcenterhowardcounty.com
Public Health Care

Howard County Health Department
8930 Stanford Blvd.
Columbia, MD 21045
410-313-7500
www.howardcountymd.gov/Departments/Health
The health department delivers state and federally funded services and conducts clinics for immunizations, child health, family planning, venereal disease screening and treatment programs, and screenings for breast and cervical cancer in women 40 and older without medical insurance or coverage for annual mammograms. Fees are based on ability to pay.
Anne Arundel County Department of Health
3 Harry S. Truman Parkway
Annapolis, MD 21401
410-222-7095
www.aahealth.org
The Anne Arundel County Department of Health works to protect and improve the health and well-being of all Maryland residents. As the sole government agency responsible for improving the health of county residents, the department offers a wide variety of behavioral health, disease prevention and management, environmental health, family health and school health services to residents of the county. Many services are priced on a sliding scale based on income. The department's main office is in Annapolis with clinics throughout the state.
A list of local health centers in Anne Arundel County follows. For a full list of local health units, hours of operation and their available services, visit www.aahealth.org.
Annapolis Health Center
3 Harry S. Truman Parkway
Annapolis, MD 21401
410-222-7381
Annapolis Family Support Center
80 West St.
Annapolis, MD 21401
410-222-6797
Behavioral Health Building
122 N. Langley Road, Suites A & B
Glen Burnie, MD 21060
410-222-0120
Behavioral Health Services
839 Bestgate Road
Annapolis, MD 21401
410-222-6001
Brooklyn Park Health Center
300 Hammonds Lane
Brooklyn Park, MD 21225
410-222-0056
Glen Burnie Health Center
416 A St. SW
Glen Burnie, MD 21061
410-222-6633
Health Annex
1 Harry S. Truman Parkway
Annapolis, MD 21401
410-222-7256
Magothy Health Center
2501 Mountain Road
Pasadena, MD 21122
410-222-6180
North County Health Services
791 Aquahart Road, Suite 200
Glen Burnie, MD 21061
410-222-6861
Ordnance Road Correctional Center Drug Treatment Program
600 E. Ordnance Road
Glen Burnie, MD 21060
410-222-6350
Parole Health Center
1950 Drew St.
Annapolis, MD 21401
410-222-7247