In Anne Arundel County and Howard County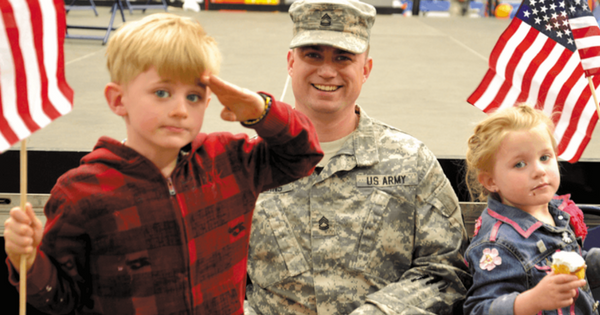 Picking up from one place and moving to another is always a hassle, especially when kids and pets are involved. Knowing whom to call or where to find information can make the transition easier.
Local government websites are valuable resources for newcomers to Anne Arundel and Howard counties because they provide important connections to other residents, local businesses and public safety. These sites give up-to-date information on local happenings, municipal contacts, weather and events such as city council meetings:
State of Maryland
Anne Arundel County
Howard County
City of Annapolis
City of Laurel
FAMILY, CHILDREN AND CHILD CARE SERVICES
Babysitters, Nannies, Child Care and Senior Home Care
Find family care with this website that will allow you to search for local caregivers for children, adults/seniors, pets and even housekeepers for your home.
Or you can post a caregiver job and then let the applicants find you — guaranteed responses within three days. Access to background checks, references and reviews helps you to make hiring decisions with confidence.
The site also provides helpful information such as how much to pay a baby sitter, how to interview a pet sitter and how to find a tutor or after-school activity for your student.
Active-duty military families receive a 25 percent discount on any subscription.
Child Care Aware
Improving access to affordable, quality child care is one of Child Care Aware of America's top goals. Search the site's "State by State Resources for Families" to connect with national organizations and associations that provide information for families regarding child development, parenting, and child care concerns and questions.
The site will also help you find information on locating quality child care, the types of child care available to you and how to evaluate the child care providers you visit.
There's also a special section for the military child covering topics such as military fee assistance, payments and provider services.
Maryland Department of Human Resources
311 W. Saratoga St.
Baltimore, MD 21201
800-332-6347
www.dhr.state.md.us
This department is the state's primary social service provider, serving more than 1 million people annually. The DHR, through its 24 local departments of social services, aggressively pursues opportunities to assist people in economic need, provide preventive services and protect vulnerable children and adults in Anne Arundel and Howard Counties. It oversees the state's Child Protective Services offices, Emergency Food Assistance program, homeless services, safe haven services and more.
Anne Arundel County Department of Social Services
80 West St.
Annapolis, MD 21401
410-269-4500
http://dhr.maryland.gov/local-offices/anne-arundel-county
This county office of the state's Department of Human Resources provides services that include adoptions, adult protective services, child care programs, child support enforcement, family support services, food stamps, temporary cash assistance and more.
Howard County Department of Social Services
7121 Columbia Gateway Drive
Columbia, MD 21046
410-872-8700
http://dhr.maryland.gov/local-offices/howard-county
The Howard County counterpart of Maryland's DHR provides many of the same services locally, including child, family and adult services; economic assistance; child support enforcement; employment resources; and other assistance.
Pets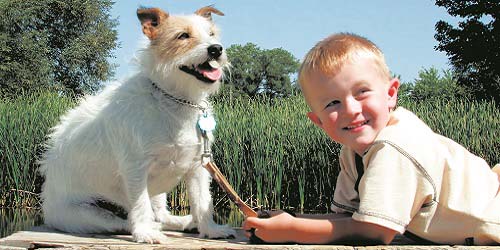 Use these steps to protect your pet from being lost during your move.
Keep a collar with an ID tag on your pet at all times with your current phone number on it.
Microchip your pets, especially if they are good at slipping their collars. It's important to keep your contact information up to date so the chip can reconnect your pet to you. All animal shelters and vet clinics can scan for microchips.
Have a current license on your dog. It is the ID given to an animal by a city or county and can be another way your dog can be restored to you.
Keep cats indoors; it's much safer for them. Cats are domestic animals and don't need to be outside where there are coyotes and owls, among other predators. Give cats a post to scratch on, a window to perch in and plenty of toys, and they will love the great indoors.
Your pet may face many new outside dangers, such as black bears; sick or injured deer; a variety of snakes, including poisonous copperheads and rattlesnakes; and more. Keep your dog on a short leash in wooded areas, especially if it starts sniffing or pawing the ground.
Animal Services
Maryland Wildlife & Heritage Services
Tawes State Office Building E-1
580 Taylor Ave.
Annapolis, MD 21401
410-260-8540
Wild animal issues 877-463-6497
http://dnr.maryland.gov/Wildlife/Pages/default.aspx
Wildlife & Heritage Services, a division of Maryland's Department of Natural Resources, conserves the state's diverse native wildlife, plants and the natural communities that support them, using scientific expertise and informed public input. The website offers information about dealing with invasive wildlife, hunting and trapping licenses and calendars, how to become an outdoorswoman and more.
Anne Arundel County Animal Control
411 Maxwell Frye Road
Millersville, MD 21108
410-222-8900
www.aacounty.org/departments/animal-control
Anne Arundel County Animal Control provides a variety of services, including low-cost spay and neuter clinics; investigation of animal neglect and cruelty; enforcement of county and state animal ordinances and laws; and issuance of rabies registration tags. For more information on the county's animal shelter and pet adoption, visit the Anne Arundel County Animal Control website.
Howard County Animal Control & Adoption Center
8576 Davis Road
Columbia, MD 21045
410-313-2780
www.howardcountymd.gov/Departments/Police/Animal-Control
Howard County Animal Services provides care for pets at its adoption facility. Other services include animal control, spay and neuter programs, and enforcement of animal ordinances and laws.
Veterinary Services
Veterinary services in Anne Arundel and Howard counties are plentiful; see the Advertiser Directory in this guide to connect with local providers. Another source for connecting with a veterinarian is the Maryland Veterinary Medical Association website, www.mdvma.org.
Safety


State of Maryland
Maryland Department of Transportation
Motor Vehicle Administration
6601 Ritchie Highway NE
Glen Burnie, MD 21062
410-768-7000
www.mva.maryland.gov
This state division handles driver's licenses and vehicle registration. Visit its website for a list of MVA locations, downloadable driver manuals, sample tests and more.
Maryland Highway Safety Office
Nonemergency 800-492-4575
www.mva.maryland.gov/safety/mhso
The Highway Safety Office, a division of the state's Department of Transportation Motor Vehicle Administration, is dedicated to saving lives and preventing injuries by reducing motor vehicle crashes through the administration of a comprehensive network of traffic safety programs.
Maryland Emergency Management Agency
Nonemergency 877-636-2872
www.mema.state.md.us
The Maryland Emergency Management Agency plans for and responds to natural and manmade disasters. The division has created the Maryland Emergency Preparedness Program as an overarching strategy for the state's homeland security and emergency management preparedness and operations. Visit the division's website for a severe weather awareness guide and other information to keep you and your family safe.
Anne Arundel County
Office of Emergency Management
Nonemergency 410-222-0600
http://archive.aacounty.org/OEM
The Anne Arundel County Office of Emergency Management is responsible for planning and coordinating disaster preparation, response and recovery. The office organizes resources and facilitates the response and recovery efforts of local, state, federal and private agencies in emergencies. Visit the office's website for the county's disaster planning guide and other disaster preparedness information.
Fire Rescue
Nonemergency 410-222-8200
www.aacounty.org/departments/fire-department
Police
Nonemergency 410-222-8610
www.aacounty.org/departments/police-department
Sheriff
Nonemergency 410-222-1571
www.aacounty.org/departments/sheriff
Howard County
Office of Emergency Management
Nonemergency 410-313-6030
www.howardcountymd.gov/Departments/Fire-and-Rescue/Office-Of-Emergency-Management
The Howard County Office of Emergency Management (OEM) helps county support agencies develop and maintain emergency management plans that include responding, recovering, mitigating and protecting. The office's countywide activities protect Howard County residents from both natural and human-caused emergencies. During such emergencies, OEM staff manage and coordinate the county's Emergency Operations Center. Visit the website for more information on preparedness training and resources.
Fire Rescue
Nonemergency 410-313-6000
www.howardcountymd.gov/Departments/Fire-and-Rescue
Police
Nonemergency 410-313-2200
www.howardcountymd.gov/Departments/Police
Sheriff
Nonemergency 410-313-2150
www.howardcountymd.gov/Branches/Sheriffs-Office
Annapolis
Fire Department
Nonemergency 410-263-7975
www.annapolis.gov/190/Fire
Police Department
Nonemergency 410-268-4141
www.annapolis.gov/413/Police
Laurel
Volunteer Fire Department
Nonemergency 301-776-3600
www.laurelvfd.org
Volunteer Rescue Squad
Nonemergency 301-725-3345
www.laurelrescue.org
Police Department
Nonemergency 301-498-0092
www.cityoflaurel.org/police