Anne Arundel County and Howard County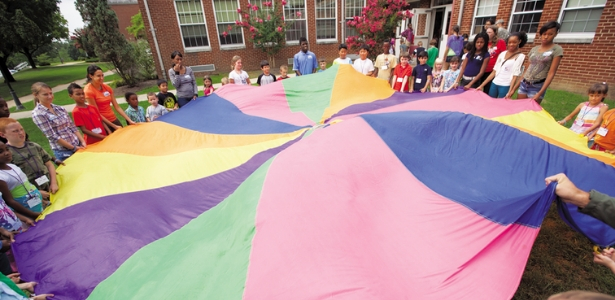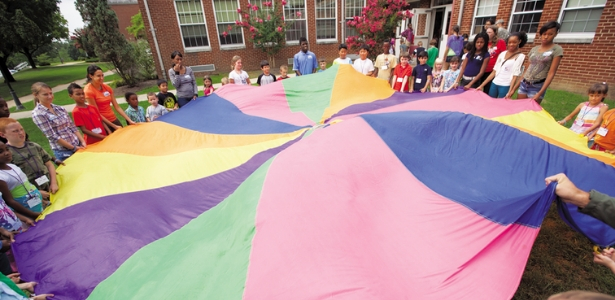 For those moving to a new location, it's important to know what educational options are available. This chapter outlines the public schools systems in Anne Arundel and Howard counties, along with information about higher education and local libraries. There are private schools, charter schools and home schooling options available to children in both counties as well.
To be enrolled in a Maryland school, a child must be at least 5 years old by Sept. 1 of the school year. Those wishing to register their child in school should bring the following to the school office: a birth certificate or other proof of the child's age, proof of residency and custody/guardianship, the child's previous school records and immunizations records. Check with the school for additional requirements. Required immunizations for a child enrolling in kindergarten are as follows: four doses of diphtheria, tetanus and pertussis; three doses of polio; two doses of measles, mumps and rubella; three doses of hepatitis B; and two doses of varicella. For more details on Maryland's minimum vaccine requirements for students in grades K-12, visit the Maryland Department of Education's website at www.marylandpublicschools.org.
In 2010, Maryland, along with 41 other states, the District of Columbia, Guam, American Samoa, the Northern Mariana Islands, the U.S. Virgin Islands and the Department of Defense Education Activity, adopted Common Core State Standards that provide a consistent set of educational expectations for students, regardless of ZIP code. When a family moves, a student's education is often disrupted because the student may be forced to repeat material or learn at a different level at the new school. With common standards across states, this disruption will be reduced — of particular interest to military families. At present, national Common Core State Standards exist only for English language arts and mathematics, with science and social studies in development, though Maryland has state standards across the full curriculum. For more information, visit www.corestandards.org.
CHARTER SCHOOLS
Charter schools are public schools of choice that are tuition-free, serve all students and have open enrollment. For more information or a listing of charter schools in Maryland, visit the Maryland Alliance of Public Charter Schools' website at www.marylandcharterschools.org/charter/schools. There are two charter schools in Anne Arundel County; as of spring 2017, Howard County had no charter schools.
HOME SCHOOLING
For an introduction to home schooling in Maryland, visit the Maryland Department of Education's website at www.marylandpublicschools.org/msde/divisions/studentschoolsvcs/student_services_alt/home_schooling. Here you will find information on home-school rules and regulations, testing information, home-school curriculum providers and more.
Anne Arundel County Public Schools
2644 Riva Road
Annapolis, MD 21401
410-222-5457
www.aacpsadvancedstudies.org/aacps/Home%20Schooling
Anne Arundel County Public Schools supports home schooling in accordance with Code of Maryland Regulations. The Home Schooling Office's mission is to promote quality education for K-12 home-schooled students, and parents or legal guardians considering home schooling for their children should contact the Home School Program Coordinator.
Howard County Public Schools
10910 Clarksville Pike
Ellicott City, MD 21042
410-313-6600
www.hcpss.org/parents/home-school
Howard County Public Schools supports home schooling as an alternative educational program by providing parents or legal guardians the information and support they need for a successful partnership between the home-schooler and the public school system.
PRIVATE SCHOOLS
To search for local private schools in Maryland, visit the National Center for Education Statistics website and use the private school search tool at www.nces.ed.gov/surveys/pss/privateschoolsearch. Users may search by location, religious affiliation, school type and other categories. A Maryland Department of Education list of approved private schools is available at http://archives.marylandpublicschools.org/msde/nonpublicschools/npschools/index.html.
Choosing a School
Choosing the right school is very important, so be sure to research each one before deciding. Contact the school by phone or by visiting its website, which is a valuable source for school district statistics and curriculum. Talk to people in the area, especially friends and colleagues who already live there.
If the school shows promise, schedule a visit and bring a list of written questions about student-teacher ratios, computer availability, extracurricular activities, sports programs, music programs, gifted programs and grading standards.
Discuss the potential school with your child: what they like and what they didn't like. Your family's ability to readily adapt to a move and to find happiness in your new home may depend, in part, on how happy your children are in their new school.
PUBLIC SCHOOLS
Anne Arundel County Public Schools
2644 Riva Road
Annapolis, MD 21401
410-222-5000
www.aacps.org
The district includes 79 elementary schools, 19 middle schools, 12 high schools, three charter or contract schools, and a dozen other education centers, including two for applied technology, an infants and toddlers program, five evening high schools and an external diploma program for adults, and several options for special education. Seventeen of the region's schools have been named National Blue Ribbon Schools of Excellence, and 21 have been honored as Maryland Blue Ribbon Schools of Excellence. The district's Outdoor Education Program is nationally recognized, as are its award-winning Centers of Applied Technology. The district had approximately 81,000 students enrolled in September 2016.
Howard County Public School System
10910 Clarkesville Pike (Route 108)
Ellicott City, MD 21042
410-313-6600
www.hcpss.org
The Howard County Public School System (HCPSS) is a recognized source of local pride and consistently ranks among the state's top school districts, based on the Maryland School Assessments student performance scores. Howard County students, for example, score above national averages on standardized tests, and more than 93 percent of graduates continue their education beyond high school. There are 76 schools in the district, including 41 elementary schools, 20 middle schools, 12 high schools plus the Applications and Research Lab high school for technology and careers, and two education centers. In September 2016, 55,638 students were enrolled in HCPSS.
Universities/Higher Education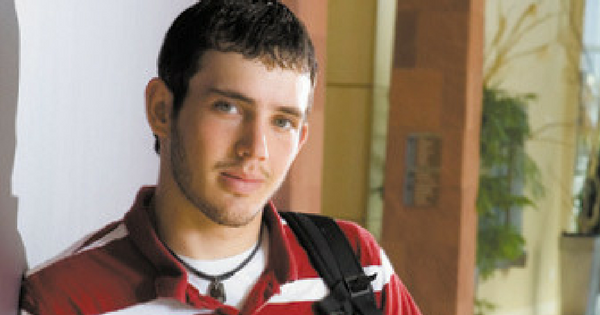 Anne Arundel and Howard counties offer plenty of opportunity for continuing education. Anne Arundel Community College and the University of Maryland University College (UMUC) both offer courses on post for active-duty personnel, military dependents, veterans, reservists and civilians with access to the post. Visit their websites for more information.
Anne Arundel Community College
101 College Parkway
Arnold, MD 21012
410-777-2222
www.aacc.edu
Baltimore City College
3220 The Alameda
Baltimore, MD 21218
410-396-6557
www.baltimorecitycollege.us
Bowie State University
14000 Jericho Park Road
Bowie, MD 20715
301-860-4000
https://www.bowiestate.edu
Howard Community College
10901 Little Patuxent Parkway
Columbia, MD 21044
443-518-1000
www.howardcc.edu
ITT Technical Institute – Hanover Campus
7030 Dorsey Road, Suite 100
Hanover, MD 21076
410-694-4700
www.itt-tech.edu/campus/school.cfm?lloc_num=148
Johns Hopkins University
3400 N. Charles St.
Baltimore, MD 21218
410-516-8000
www.jhu.edu
Maryland Institute College of Art
1300 W. Mount Royal Ave.
Baltimore, MD 21217
410-669-9200
https://www.mica.edu
University of Maryland, College Park
7999 Regents Drive
College Park, MD 20742
301-405-1000
www.umd.edu
University of Maryland University College – Fort Meade
2474 Ernie Pyle St., Room 130
Fort Meade, MD 20755
410-551-0431
www.umuc.edu/locations/regional/fort-meade.cfm
University of Phoenix
8830 Stanford Blvd., Suite 100
Columbia, MD, 21045
410-872-9001
www.phoenix.edu/campus-locations/md/maryland-campus/maryland-campus.html
Libraries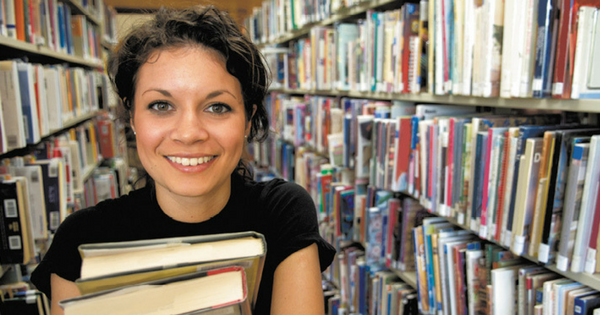 Public libraries in Anne Arundel and Howard counties offer learning, recreation, distance education, internet connections and other resources for users, and all for free. In addition, school libraries that support the curricula and offer internet access and other resources are in most public and private schools, and colleges and universities have academic and special libraries. The Maryland State Library Resource Center, www.slrc.info, provides cooperative cost-effective resources and services for Maryland libraries and their customers.
For a full list of libraries in Maryland, visit www.publiclibraries.com/maryland.htm. The following public library branches are located near Fort Meade.
Anne Arundel County Public Library
5 Harry S. Truman Parkway
Annapolis, MD 21401
410-222-7371
www.aacpl.net
The Anne Arundel County Public Library system has 15 branches. Each provides a wide selection of resources, including public internet access, to residents. From an online catalogue to assistance with research to special entertainment for kids and teens, the Anne Arundel libraries offer a wealth of services. Residents may obtain a library card from any branch or by applying for one online. Call or check the website for specific branch hours.
Annapolis Regional Library
1410 West St.
Annapolis, MD 21401
410-222-1750
www.aacpl.net/location/annapolis
Broadneck Community Library
1275 Green Holly Drive
Annapolis, MD 21409
410-222-1905
www.aacpl.net/location/broadneck
Brooklyn Park Community Library
1 E. 11th Ave.
Baltimore, MD 21225
410-222-6260
www.aacpl.net/location/brooklynpark
Crofton Branch
1681 Riedel Road
Crofton, MD 21114
410-222-7915
www.aacpl.net/location/crofton
Deale Community Library
5940 Deale-Churchton Road
Deale, MD 20751
410-222-1925
www.aacpl.net/location/deale
Eastport-Annapolis Neck Community Library
269 Hillsmere Drive
Annapolis, MD 21403
410-222-1770
www.aacpl.net/location/eastport
Edgewater Community Library
25 Stepneys Lane
Edgewater, MD 21037
410-222-1538
www.aacpl.net/location/edgewater
Glen Burnie Regional Library (formerly North County)
1010 Eastway
Glen Burnie, MD 21060
410-222 6270
www.aacpl.net/location/glenburnie
Linthicum Community Library
400 Shipley Road
Linthicum, MD 21090
410-222-6265
www.aacpl.net/location/linthicum
Maryland City at Russett Community Library
3501 Russett Common
Laurel, MD 20724
301-725-2390
www.aacpl.net/location/marylandcity
Mountain Road Community Library
4730 Mountain Road
Pasadena, MD 21122
410-222-6699
www.aacpl.net/location/mountainroad
Odenton Regional Library
1325 Annapolis Road
Odenton, MD 21113
410-222-6277
www.aacpl.net/location/odenton
Riviera Beach Community Library
1130 Duvall Highway
Pasadena, MD 21122
410-222-6285
www.aacpl.net/location/rivierabeach
Severn Community Library
2624 Annapolis Road
Severn, MD 21144
410-222-6280
www.aacpl.net/location/severn
Severna Park Community Library
45 W. McKinsey Road
Severna Park, MD 21146
410-222-6290
www.aacpl.net/location/severnapark
Howard County Library
Phone 410-313-7750
www.hclibrary.org
The Howard County Library system features all kinds of activities to promote reading, among them a Born to Read program, computer classes, story times and educational seminars. Call or visit the website for hours of operation.
Central Library
10375 Little Patuxent Parkway
Columbia, MD 21044
410-313-7800
http://hclibrary.org/locations/central-branch
Charles E. Miller Branch & Historical Center
9421 Frederick Road
Ellicott City, MD 21042
410-313-1950
http://hclibrary.org/locations/miller-branch
Glenwood Branch
2350 State Route 97
Cooksville, MD 21723
410-313-5577
http://hclibrary.org/locations/glenwood-branch
Savage Branch & STEM Education Center
9525 Durness Lane
Laurel, MD 20723
410-313-0760
http://hclibrary.org/locations/savage-branch