U.S. Army Medical Department Activity (MEDDAC)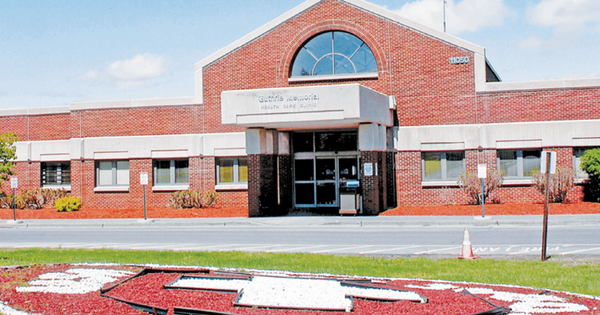 The mission of the MEDDAC is to provide high-quality healthcare and leadership to maximize medical readiness of the force and improve, restore and sustain the health of our patients responsive to the needs of the 10th Mountain Division (LI) and the Fort Drum community.
The MEDDAC is composed of many sections located throughout Fort Drum, Watertown and the surrounding areas, and supports more than 32,500 beneficiaries.
Primary medical care for active-duty Soldiers is provided at the Conner Troop Medical Clinic (CTMC) or Bowe Troop Medical Clinic (BTMC). The TMC optometry clinic provides primary and secondary eye care for all Soldiers.
Primary and specialty care is available at Guthrie Ambulatory Health Care Clinic (GAHC), Building P-11050 on Mount Belvedere Boulevard, to Family members, retirees and certain active-duty beneficiaries.
GAHC offers a wide variety of outpatient services to include a primary care clinic with Family medicine, pediatrics and internal medicine, ambulance services, specialty clinics to include podiatry, orthopedics, immunizations, dermatology, urology, chiropractic and physical therapy, pharmacy services and a health care finder service. The Composite Health Care System is an advanced health care information system in place to support clinic activities. Other specialty care includes the Fort Drum Obstetrics-Gynecology Clinic at Samaritan Medical Center in Watertown and the Behavioral Health Department on South Post.
The Soldier Specialty Care Clinic (SSCC), an over 23,000-square-foot addition to the Guthrie Ambulatory Health Care Clinic, is home to the Traumatic Brain Injury clinic and Occupational Therapy (OT) department; brings together all on-post OT services for the first time to better serve TRICARE beneficiaries with physical illness/injuries and psychosocial conditions.
The Preventive Medicine department — at Clark Hall and on South Post — provides overall management of the preventive medicine service, which includes Army Public Health Nursing, Occupational Health, Environmental Health, Industrial Hygiene, Audiology, a Nutrition Clinic and the Soldier Readiness Clinic (Force Health Protection).
The Behavioral Health department — in Wilcox Clinic, Building P-36 on South Post — includes community behavioral health services (comprised of psychiatry and psychology), Social Work services (composed of the Family Advocacy section and Clinical Social work section) and the Army Substance Abuse Program. These services work in conjunction with Fort Drum programs such as Army Community Services, division behavioral health assets, installation Chaplaincy and the Suicide Prevention Program to provide mental health evaluation and treatment to Soldiers, Family members, retirees and civilian employees. All behavioral health services for Soldiers are provided on the installation. Soldiers are assigned to one of four Embedded Behavioral Health Clinics to receive their care; Family member care is provided at the Child and Family Behavioral Health Clinic located in GAHC. All services are outpatient-based.
The 3-85th Mountain Infantry Warrior Transition Battalion is also an important part of the Fort Drum MEDDAC. The 3-85th WTB provides mission command, administrative support and case management services to Soldiers who qualify as Soldiers in Transition by synchronizing and facilitating quality medical care, clinical care and disposition. The WTB promotes readiness to return to military duty or transition to civilian life, in accordance with the Army's Comprehensive Transition Plan and AR 40-58.
The MEDDAC and 3-85th WTB staff number approximately 870 military, civilian and contract personnel who all work together to support the organization's mission. On a daily basis, the MEDDAC typically fills 1,254 prescriptions, takes 155 X-rays/MRIs, processes 682 lab specimens and has 1,303 clinic visits.
In June 2016, the Fort Drum MEDDAC earned the Joint Commission's Gold Seal of Approval for Ambulatory Health Care Accreditation by demonstrating continuous compliance with its nationally recognized standards. The Gold Seal of Approval is a symbol of quality that reflects an organization's commitment to providing safe and effective patient care.
TRICARE
GAHC patients have a variety of secure electronic customer service options available through www.tricare.mil. The new "I want to …" feature puts everything beneficiaries want to do online on the front page of www.tricare.mil.
Through TRICARE online, beneficiaries who want to get personal assistance can call North Region Health Net Federal Services at 877-TRICARE (877-874-2273) for enrollment and benefit help. All health care, pharmacy, dental and claims contact information is at www.tricareonline.com/portal/page/portal/TricareOnline/Portal. Beneficiaries can get 24/7 TRICARE benefit information at www.tricare.mil and make enrollment and primary care manager changes and more at www.tricare.mil/enrollment.
You can also visit the Fort Drum MEDDAC web page at www.drum.amedd.army.mil.
TRICARE Standard and Extra
TRICARE Standard and Extra is a fee-for-service plan available in the United States. There is no need to enroll in TRICARE Standard and Extra; coverage is automatic as long as you're eligible for TRICARE. People pay the normal TRICARE Standard deductibles for outpatient care and the cost-sharing percentages. Additional information can be found at www.tricare.mil/standard.
DEERS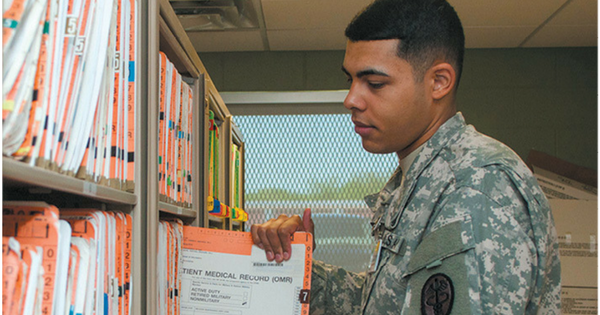 Military personnel are enrolled in the Defense Enrollment Eligibility Reporting System (DEERS) when they enter active duty. However, to enroll Family members, there must be legal documentation presented. Active-duty personnel can update the status of Family members by presenting such legal documents as marriage certificates, birth certificates or adoption papers at the local DEERS office in Clark Hall. This process must be completed for all Family members in order to receive health benefits.
Enroll newborns on DEERS as soon as possible after birth. For more information, call 315-772-5149.
Check DEERS data yearly at any ID card center to ensure information is up-to-date. Children are eligible to receive an ID card at age 10. Unmarried children attending an accredited educational institution on a full-time basis are eligible to retain an ID card until the age of 23.
Army Wellness Center (AWC)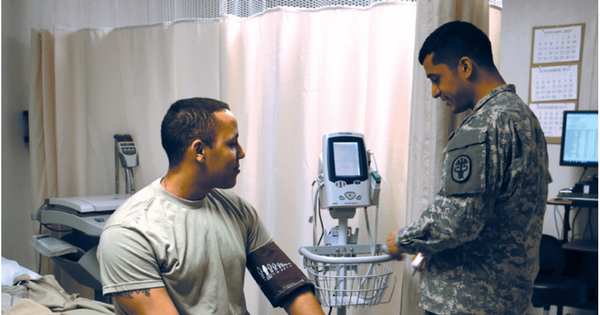 315-772-4608/4598
Building 10550, 5th Armored Division Drive
The AWC offers a centralized, standardized and a well-rounded approach to health, healthy nutrition and performance enhancement. The facility has state-of-the-art technology to determine a clients' metabolic rate, target heart rate and body-fat percentage. The center also offers tobacco cessation programs. The AWC is open to the entire Fort Drum community — Soldiers, Family members, civilians and retirees.
U.S. Army Dental Activity (DENTAC) - Fort Drum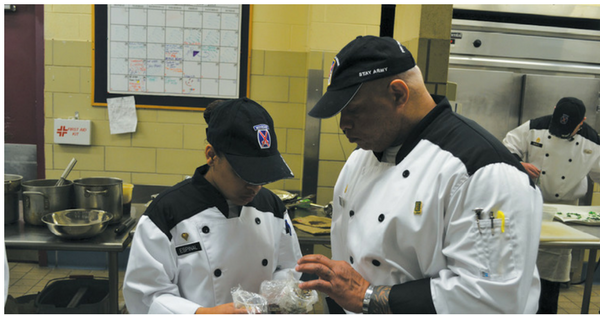 The Fort Drum DENTAC has two clinics and an in-processing center. The clinic services provide routine and emergency treatment to active-duty military members only. Active-duty military members are encouraged to enroll their dependents in the TRICARE Dental Program (MetLife).
Fort Drum, known for its rapid and constant deployments, has embraced Go First Class (GFC) to ensure readiness of the force.
The GFC initiative will improve wellness and readiness while saving Soldiers a considerable amount of time by combining dental exams, cleanings and routine fillings into a single appointment. When appointments aren't readily available, we offer Soldiers the option of using off-post civilian providers through the Active Duty Dental Program.
Marshall Dental Clinic is a 36-chair comprehensive and specialty care clinic which includes hygiene/exam (HE), hygiene/exam/restorations (HER), periodontics, endodontics, prosthodontics and oral surgery. In laymen terms, it provides X-rays, exams, cleanings, fillings, extractions, gum treatment and implants, root canals, complex extractions and limited oral maxilla facial surgery. The Soldiers of 10th Mountain Division (LI) 1BCT and 2BCT receive care at Marshall. Hours are 7 a.m. to 4 p.m. Monday through Friday.
Stone Dental Clinic is a 24-chair comprehensive care clinic. Although there is limited specialty care available, Soldiers assigned to Stone who require treatment other than HE/HER and root canals are referred to Marshall. The Soldiers of 10th Sustainment, 10th CAB, MEDDAC, DENTAC, WTU and VETCOM receive care at Stone DC. Hours of operation are 7 a.m. to 4 p.m. Monday through Friday.
Clark Hall Dental In-Processing Center provides initial in-processing for all Soldiers. Soldiers will receive DENTAC mission and vision, the Army's GFC initiative, TRICARE information, Active Duty Dental Program information and their clinic assignments. Soldier's Dental Readiness Classification (DRC) is evaluated and they are processed according to their DRC status.
Important Dental Contacts:
DENTAC Headquarters 315-772-4342
Stone Dental Clinic 315-772-5576
10590 Enduring Freedom Drive
Marshall Dental Clinic 315-772-8891
10205 North Riva Ridge Loop