Fort Drum and the 10th Mountain Division (LI)
The land on which the Fort Drum military reservation sits has been used as a military training site since 1907. In 1908, Brig. Gen. Frederick Dent Grant, son of Gen. Ulysses S. Grant, was sent here with 2,000 regulars and 8,000 militiamen. He found Pine Plains to be an ideal place to train troops. The following year, money was allocated to purchase the land, and summer training continued through the years.
The camp's first introduction to the national spotlight came in 1935 when the largest peacetime maneuvers to date were held on Pine Plains and surrounding farmlands. About 36,500 Soldiers came from throughout the northeast to take part in the exercise.
Some Soldiers traveled by trains that arrived in town every 15 minutes, coming from as far away as Buffalo and New York City. For 36 hours, young men from offices, factories and farms marched, attacked and defended in tactical exercises on the 100 miles the Army had leased for its war games. The maneuvers were judged to be most successful and the War Department purchased another 9,000 acres of land.
With the outbreak of World War II, the area known as Pine Camp was selected for a major expansion, and an additional 75,000 acres of land was purchased. A total of 800 buildings were constructed: 240 barracks, 84 mess halls, 86 storehouses, 58 warehouses, 27 officers' quarters, 22 headquarters buildings and 99 recreational buildings, as well as guardhouses and a hospital. Construction workers paid the price, as the winter of 1941-42 was one of the coldest in North Country history.
The three divisions to train at Pine Camp were Gen. George S. Patton's 4th Armored Division (Gen. Creighton Abrams was a battalion commander here at the time), the 45th Infantry Division and the 5th Armored Division. The post also served as a prisoner of war camp.
Pine Camp became Camp Drum in 1951, named after Lt. Gen. Hugh A. Drum, who commanded the First Army during World War II. During and after the Korean conflict, a number of units were stationed and trained here to take advantage of the terrain and climate.
The 10th Mountain Division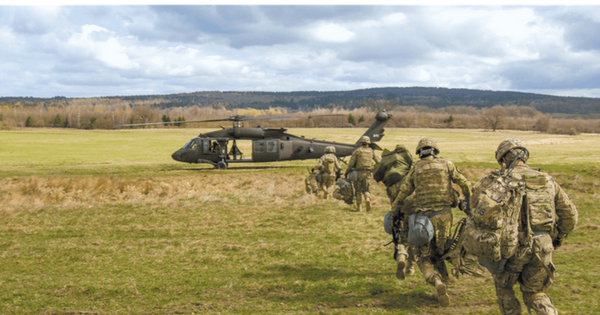 The 10th Light Division was constituted July 10, 1943, and activated July 15, at Camp Hale, Colorado. The 10th Light Division was re-designated the 10th Mountain Division on Nov. 6, 1944. By January 1945, the division was executing combat operations in Northern Italy. During these operations, the 10th Mountain Division seized German positions on Riva Ridge and Mount Belvedere, breaking through the German mountain defenses into the Po River Valley. During the division's combat actions April 14, Pfc. John D. Magrath became the division's first Soldier to receive the Medal of Honor. The division sustained nearly 5,000 casualties during World War II, with 999 Soldiers killed in action. The division was opposed by 100,000 German troops yet destroyed five German divisions as effective combat units, unhinging the German defense in Italy and drawing German forces away from other theaters.
Following the German surrender, the 10th Mountain Division deployed with troops from Yugoslavia to the Italian border near Trieste, in support of Mission Udine. The division was inactivated on Nov. 30, 1945, at Camp Carson, Colorado. However, to meet the Army's requirements to train large numbers of replacements, the 10th Infantry was reactivated as a training division July 1, 1948, at Fort Riley, Kanas. In January 1954, the Department of the Army announced the 10th Infantry Division would become a combat infantry division with rotations to Europe. Stretched in an arc from Frankfurt to Nuremburg, the 10th occupied a strategic center position in the NATO defense forces until it was replaced in 1958 by the 3rd Infantry Division in Germany. The division was inactivated at Fort Benning, Georgia, on June 14, 1958.
The modern 10th Mountain Division (LI) was reactivated at Fort Drum on Feb. 13, 1985, as one of several new U.S. Army "Light Infantry" divisions. It was designed to meet a wide range of worldwide missions, adding a new dimension to the strategic mobility of the armed forces. The division's rapid mobility enabled the arrival of troops in a crisis area before conflict began and demonstrated U.S. resolve and capability. The 10th Mountain Division (LI) was designed to reassure friends and allies while deterring adversaries, even as the division executed normal training activities in the United States.
Although the 10th Mountain Division (LI) did not deploy to Southwest Asia as a unit, approximately 1,200 division Soldiers deployed to Operation Desert Shield/Desert Storm in support of the 24th Mechanized Infantry Division in Iraq. The largest unit to deploy was the 548th Supply and Services Battalion with approximately 1,000 Soldiers. After Hurricane Andrew struck South Florida on Aug. 24, 1992, the 10th Mountain Division (LI) assumed responsibility for providing disaster relief as Task Force Mountain. Division Soldiers set up relief camps; distributed food, clothing, medical necessities and building supplies; and helped rebuild homes and clear debris. On Dec. 3, 1992, the division headquarters was designated the headquarters for all Army Forces of the Unified Task Force for Operation Restore Hope in Somalia. The division's mission was to secure major cities and roads to provide safe passage for relief supplies to the starving Somali population. On Oct. 3, 1993, a 10th Mountain Division (LI) quick reaction force secured the ground evacuation route for Special Operations Task Force Ranger during the Battle of Mogadishu. The division next deployed as Multinational Force Haiti and Joint Task Force 190 during Operation Uphold Democracy in 1994. When President Aristide returned to Haiti on Oct. 15, 1994, his security was provided by the 10th Mountain Division (LI).
Between 1997 and 2001, the 10th Mountain Division (LI) continued to support peacekeeping and peace-enforcement operations around the world, serving with the Multinational Force and Observers in the Sinai Desert to monitor the peace treaty between Israel and Egypt. In the fall of 1998, the division received notice that it would serve as senior headquarters of Task Force Eagle, providing a peacekeeping force to support the ongoing operation within the Multinational Division North areas of responsibility in Bosnia and Herzegovina.
Since the start of operations Enduring Freedom, Iraqi Freedom and New Dawn, 10th Mountain Division (LI) Soldiers have continuously committed to the fight, performing with distinction and valor. From 2001 to the present, 10th Mountain Division (LI) brigades have deployed in support of operations Iraqi Freedom, New Dawn and Enduring Freedom 23 times. First Brigade, the Warriors, have deployed to Afghanistan four times and Iraq twice. Second Brigade, the Commandos, have deployed to Afghanistan three times and Iraq three times. Third Brigade, the Spartans, have deployed to Afghanistan four times. 4th Brigade, the Patriots, deployed to Afghanistan four times and Iraq once. Tenth Combat Aviation Brigade, the Falcons, have deployed to Afghanistan four times and Iraq once. 10th Sustainment Brigade, the Muleskinners, have deployed to Afghanistan four times and Iraq once. The division headquarters has deployed five times to Afghanistan and once to Iraq.
In 2001, the 10th Mountain Division (LI) provided the first conventional combat forces to deploy in response to the Sept. 11, 2001, attacks on the United States. Division Soldiers secured key forward operating bases in Uzbekistan and deployed into Afghanistan as the first conventional force to reinforce special operations units on the ground. During Operation Anaconda in March 2002, elements of the division headquarters commanded more than 1,700 U.S. and 1,000 Afghan troops in the Shahikot Valley, including the 1st Battalion of the 87th Infantry Regiment. U.S. forces estimated 500 fighters were killed during the battle.
Elements from across the division returned to Afghanistan in 2003. The division headquarters assumed command and control of Coalition Joint Task Force 180, supervising fighting brigades throughout Afghanistan. The division's 1st Brigade joined other coalition forces conducting combat operations to eliminate remaining terrorist elements in the region and provide security and humanitarian relief efforts to the Afghan people. The 2nd Brigade provided forces as part of Task Force Phoenix to train the Afghan National Army. The 10th Combat Aviation Brigade deployed for the first time to Afghanistan, providing aviation support for all U.S. Army units operating in the country. During 2003, more than 6,000 10th Mountain Division (LI) Soldiers deployed in support of the war on terrorism.
In July 2004, only six months after returning from Afghanistan, the 2nd Brigade Combat Team deployed to Iraq in support of Operation Iraqi Freedom. The brigade secured the contested areas of western Baghdad for the national elections, preventing enemy attacks from disrupting the first Iraqi democratic election held Jan. 31. During the same period, following the return of the division headquarters and 1st Brigade from Afghanistan, the 10th Mountain Division (LI) began the transformation process into a modular division. The division officially transformed into a modular unit during a ceremony Sept. 13, 2004. As part of the ceremony, seven units were inactivated and 13 activated, including the 3rd Brigade Combat Team. The 4th Brigade Combat Team was activated at Fort Polk, Louisiana, Jan. 16, 2005.
In August 2005, the 1st Brigade Combat Team deployed to western Baghdad, Iraq. The brigade was responsible for security during the Oct. 15 constitutional referendum and the Dec. 15 national election. The division headquarters, 3rd Brigade Combat Team, and two Battalion Task Forces from the 4th Brigade Combat Team deployed to Afghanistan in 2006. The division headquarters assumed command of Combined Joint Task Force 76 and supervised operations to defeat enemy extremist movements, establish enduring security and set conditions for long-term stability in Afghanistan. During 3rd Brigade Combat Team's deployment, Soldiers executed four significant combat operations during 12 months in the Pech Valley, Kunar Province, Helmand Province and throughout eastern Afghanistan. While serving in Afghanistan, Staff Sgt. Jared C. Monti became the division's second Soldier to be awarded the Medal of Honor during combat operations in Nuristan Province on June 21, 2006.
The 2nd Brigade Combat Team again deployed to Iraq in August 2006, moving into an area known as the "Triangle of Death" for a 15-month deployment as a part of the Iraqi surge. In winter 2006, the 10th Combat Aviation Brigade deployed again to Afghanistan as the only aviation brigade in the theater, providing aviation support for International Security Assistance Force (ISAF) throughout the country. The 10th Sustainment Brigade also deployed to Afghanistan during 2006. As a part of Task Force Muleskinner and the Joint Logistics Command, the brigade assumed the vital mission of tracking and coordinating the movement of supplies, equipment and personnel throughout the region.
The 1st Brigade Combat Team returned to Iraq in 2007, conducting stability and security operations in northern Iraq and training the Sons of Iraq to protect their neighborhoods from insurgent violence. In 2008, the 4th Brigade Combat Team deployed to Iraq and was involved with coordinating and fighting large-scale operations including Operation Phantom Phoenix. The headquarters of the 10th Mountain Division (LI) deployed to Iraq for the first time in April 2008. The division served as the command element for southern Baghdad until late March 2009, when it displaced to Basra to coordinate security for Multinational Division (South). In the fall of 2008, the 10th Combat Aviation Brigade and the 10th Sustainment Brigade also deployed to Iraq. The 10th Combat Aviation Brigade conducted personnel movements, resupplies, air assaults, medical evacuations, security and attack operations to Multinational Division (North). The 10th Sustainment Brigade orchestrated sustainment support for more than 140,000 Soldiers, Marines and civilians.
In January 2009, the 3rd Brigade Combat Team deployed to Logar and Wardack provinces in Afghanistan, guarding the southern approaches to Kabul and bringing much-needed security to both provinces.
Capt. William D. Swenson became the division's third Soldier to be awarded the Medal of Honor for his actions Sept. 8, 2009, during the Battle of Ganjagal in Kunar Province, Afghanistan. Swenson's actions are credited with saving more than a dozen lives while leading a group of Afghan Border Police in support of 1st Battalion, 32nd Infantry Regiment, 3rd Brigade Combat Team, 10th Mountain Division (LI) at the time of the battle.
The 2nd Brigade Combat Team completed another tour in Iraq from 2009-2010, during the transition from Operation Iraqi Freedom to Operation New Dawn. The 1st Brigade Combat Team deployed to Afghanistan in 2010, as a part of the surge, becoming the first U.S. Army brigade combat team to operate in northern Afghanistan. Both the division headquarters and the 10th Combat Aviation Brigade deployed to Afghanistan in 2010. The division headquarters assumed responsibility for Regional Command (South), while the 10th Combat Aviation Brigade supported coalition operations in Regional Command (East). This was followed by the deployment of the 4th Brigade Combat Team to Regional Command (East), 3rd Brigade Combat Team to Regional Command (South), and the deployment of 10th Sustainment Brigade to Regional Command (East) in 2011.
In 2013, elements of the 1st, 2nd and 4th Brigade Combat Teams along with the 10th Combat Aviation Brigade Combat Team deployed to Afghanistan in support of Operation Enduring Freedom.
In 2014, the 3rd Brigade Combat Team, "Spartan," deactivated after more than a decade of service to the Global War on Terrorism and the following year, the 4th Brigade Combat Team, "Patriot," of Fort Polk, Louisiana, became the new 3rd Brigade Combat Team, "Patriot."
In addition, the division headquarters and elements of the 10th Sustainment Brigade returned to Afghanistan in support of Operation Enduring Freedom as two of the last elements responsible for framing the transition to Operation Resolute Support.
At the end of 2014, the 10th Mountain Division, for the first time since 2003, were positioned with all of its assigned brigades in the continental United States.
In 2015, elements of 1st BCT deployed to Iraq in support of Operation Inherent Resolve; elements of 2nd BCT and 3rd BCT along with Division Headquarters deployed to Afghanistan in support of Operation Resolute Support/Freedom's Sentinel; elements of 10th CAB deployed to Korea. The 10th Mountain Division Artillery (DIVARTY) activated in October.
In 2016, elements of the Division Headquarters and the 2nd Brigade Combat Team continue to support Operation Freedom's Sentinel in Afghanistan.
In 2017, the 63rd Ordnance Battalion inactivated and elements of the 10th Combat Aviation Brigade deployed to Germany in support of Operation Atlantic Resolve. During that mission, several Black Hawk helicopters provided air space security to Air Force One as President Donald Trump traveled to Tel Aviv, Israel. Also in 2017, the Department of Defense announced three- to nine-month deployments for units within the division. Members of 3-10, 3rd Brigade Combat Team will support operations in Iraq. The 1st Brigade Combat Team's 1-87 will deploy to Afghanistan, and 6-6 Cav, 10th Combat Aviation Brigade will serve in Korea.
Into the Future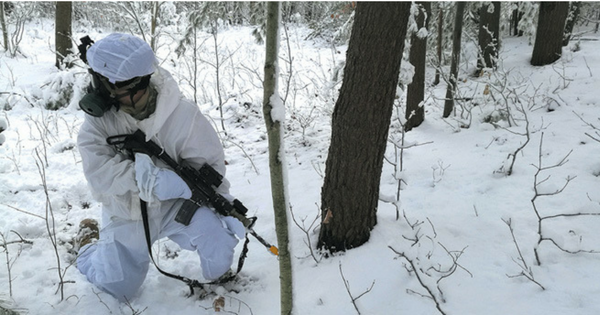 The 10th Mountain Division and Fort Drum stands ready to support Joint Combined Arms operations wherever conflicts might arise by providing world-class training to its Soldiers, Airmen, Families and civilians. The installation continues to prepare for skills in fighting on multiple fronts, from the land, to the sea, to the air, and computers. The division and post will position itself to meet not only today's training requirements but those 30 yearsfrom now.
10th Mountain Division (LI) Units
The 10th Mountain Division (LI) is an Army Modular Force Division, consisting of a Division Headquarters and Headquarters Battalion with its Division Special Troops Battalion, three infantry Brigade Combat Teams (two at Fort Drum, one at Fort Polk, Louisiana), in addition to a Combat Aviation Brigade, Sustainment Brigade and Division Artillery Brigade. Fort Drum is also home to 15 non-divisional FORSCOM units.
1st Brigade Combat Team
The 1st BCT includes Brigade Headquarters; 1st Battalion, 32nd Infantry Regiment; 1st Battalion, 87th Infantry Regiment; 2nd Battalion, 22nd Infantry Regiment; 3rd Squadron, 71st Cavalry Regiment; 3-6 Field Artillery; 10th Brigade Support Battalion; and 7th Brigade Engineer Battalion Regiment.
2nd Brigade Combat Team
The 2nd BCT includes Brigade Headquarters; 2nd Battalion, 87th Infantry Regiment; 2nd Battalion, 14th Infantry Regiment; 1st Squadron, 89th Cavalry Regiment; 4th Battalion, 31st Infantry Regiment; 2-15 Field Artillery; 210th Brigade Support Battalion; 41st Brigade Engineer Battalion Regiment and 2nd Brigade Special Troops Battalion.
3rd Brigade Combat Team
The 3rd BCT, at Fort Polk, includes Brigade Headquarters; 2nd Battalion, 4th Infantry Regiment; 2nd Battalion, 30th Infantry Regiment; 2nd Battalion 2nd Infantry Regiment, 3rd Squadron, 89th Regiment; 5th Battalion, 25th Field Artillery; 317th Brigade Engineer Battalion and 710th Brigade Special Troops Battalion.
10th Mountain Division Artillery
The 10th Mountain Division Artillery Brigade includes a Brigade Headquarters and Headquarter Battery.
10th Combat Aviation Brigade
The 10th Combat Aviation Brigade includes a Brigade Headquarters; 1-10 Aviation Regiment; 2-10 Aviation Regiment; 3-10th General Support Aviation Battalion; 277th Aviation Support Battalion, 6-6 Cavalry Squadron.
10th Mountain Division Sustainment Brigade
The 10th Mountain Division Sustainment Brigade includes 10th Sustainment Brigade Troops Battalion; 548th Combat Sustainment Support Battalion; and 52nd EOD.
Equal Opportunity Office
Members work to support military readiness by ensuring fair treatment of all Soldiers based only on merit, fitness, capability and potential. Their goal is equal opportunity for Soldiers and Families without regard to race, color, religion, gender or national origin, and the provision of an environment free of sexual harassment, and all of this is to apply both on and off post, at home, work and recreation.
Inspector General
Responsible for providing the commanding general, 10th Mountain Division (LI) and Fort Drum with an ongoing assessment of matters related to the state of the economy, efficiency, discipline, morale, esprit de corps and readiness of units and activities assigned to the installation.
Garrison Directorates and Staff

The Command Safety Office
The Command Safety Office serves as a member of the commanding general's special staff to manage the 10th Mountain Division (LI) and Fort Drum Safety Program. Its purpose is to provide technical guidance, assistance and consultation regarding safety and occupational health requirements to ensure a safe and healthful environment; and also to integrate composite risk management into all operations and establish and implement proactive, accident-prevention initiatives to preserve human and materiel resources and enhance combat readiness.
Directorate of Emergency Services
This agency is responsible for conducting law enforcement, force protection, fire prevention and protection, and physical security operations for the installation. Their objective is to provide the community with a safe and secure place to live and work. The 911 Communications Center is responsible for dispatching police, fire and emergency medical personnel.
Directorate of Family and Morale, Welfare and Recreation (FMWR)
FMWR support and sustain readiness by providing quality recreation, community and Family programs that meet or exceed customer expectations. These programs and facilities are designed and maintained for Soldier and Family support, recreational opportunities, fitness and well-being.
Fort Drum has a multitude of resources available to ID card holders and their guests. There are on-post recreational activities, eating establishments, shopping and more. All active-duty military, Reservists, National Guard, retired military and their Family members, and DOD civilian employees are eligible to use these facilities. Please call 315-772-5370 with questions or for additional details regarding what FMWR has available for you.
Private Organizations
Non-government groups and clubs that wish to operate on Fort Drum must be authorized by the garrison commander and registered with the Directorate of FMWR. There are many clubs and charitable organizations active on Fort Drum. Visit www.drummwr.com for a complete list.
Directorate of Human Resources (DHR)
The DHR executes individual, Family and community support services and programs. The directorate coordinates, recommends and provides authoritative analysis, advice and services, enabling commanders to provide leadership in executing their military and civilian personnel management responsibilities. In addition, the directorate maintains readiness of individuals, Families and communities by developing, coordinating and delivering education and social service programs that promote self-reliance, resiliency and stability during war and peace. Divisions within DHR include the Administrative Services Division (ASD), Army Continuing Education Services, Army Career Alumni Program, Army Substance Abuse Program, Workforce Development and the Military Personnel Services Division.
Army Substance Abuse Program (ASAP)
The Fort Drum ASAP is at Building 10250, 4th Armored Division Drive. ASAP programs include:
Biochemical Testing — Provides drug testing to deter Soldiers and certain categories of DA civilians from using and abusing drugs.
Employee Assistance Program (EAP) — Assists civilian employees to identify and resolve personal problems that may affect their job performance and career. This is a free counseling and referral service.
Prevention Coordinators — Provide substance abuse awareness and prevention training resources for military, Family members and DA civilians, as well as promote National Substance Abuse Awareness Campaigns.
Risk Reduction Program — Commander's tool designed to identify and reduce Soldiers' high-risk behaviors.
Suicide Prevention Program — Provides resources for suicide intervention and prevention skills.
** FOR IMMEDIATE CONCERN ** The Army Suicide Prevention Office is not a crisis center and does not provide counseling services. If you are feeling distressed or hopeless, thinking about death or wanting to die, or if you are concerned about someone who may be suicidal, please contact the Suicide Prevention Lifeline at 800-273-TALK (8255).
Contact Information:
Administrative Clerk
(Appointment Line) 315-772-3301
ASAP Program Manager 315-772-5447
ASAP Clinical Director 315-772-3301
Drug Test Coordinator,
Supervisor 315-772-9017
Drug Testing Coordinator 315-772-8802/4636/3855
Prevention Branch Supervisor 315-772-6704
EAP Coordinator 315-772-2597/9018
Suicide Prevention
Program Manager 315-772-9018
Risk Reduction
Program Coordinator 315-772-6705/2371
Prevention Coordinators 315-772-6706/3331
Fax 315-772-9019
Hours: 7:30 a.m. to 4 p.m. Monday through Friday, closed weekends and holidays.
Administrative Services Division (ASD)
The ASD is a division within the DHR that supports the installation with records management, publications and forms management, the Freedom of Information Act (FOIA) and Privacy Act (PA) programs, official mail management and postal operations. We are here to provide training and assistance with record keeping, records storage and destruction, publications accounts, forms orders and issue, local printing requests, unit mail clerk training and certifications, postal operations, FOIA request processing and privacy matters.
The main ASD offices are located on South Post in Building 465A, Oswego Avenue, and include the chief of ASD, the records manager, the publications manager, the FOIA officer and the postal officer. We are available 7:30 a.m. to 4 p.m. Monday through Friday.
The Official Mail and Distribution Center (OMDC) is in Clark Hall, Building 10720, Mount Belvedere Boulevard, and the customer service hours are 9:30 a.m. to noon and 1 to 3:30 p.m.; however, 2:30 p.m. is the cutoff time for special mail service requests.
Please call for assistance with any of your administrative needs, i.e., ARIMS, pubs and forms requests, printing and mail.
The phone numbers are as follows:
Chief 315-772-5288
Official Mail Manager 315-772-8908
FOIA/PA Officer 315-772-5456
Publications/Forms Manager 315-772-5355
OMDC 315-772-6475

Soldier for Life – Transition Assistance Program (formerly ACAP)
315-772-3434/3286
Clark Hall, Room B2-13
10720 Mount Belvedere Blvd.
Hours: 8 a.m. to 4 p.m. Monday through Friday
SFL-TAP provides pre-separation and benefits counseling, job search training, and access to numerous employer and job information databases in order to assist service members with career decision-making. Fifteen SFL-TAP counselors, two financial readiness counselors, six Department of Veterans Affairs (VA) representatives and a New York State Department of Labor representative are available to provide assistance to veterans, Soldiers and Family members.
Retirees are authorized to initiate SFL-TAP services up to 24 months prior to retirement date and all others may initiate services up to 18 months prior to separation date. Required services include pre-separation counseling, the financial planning seminar, the employment workshop and the VA briefing.
SFL-TAP also hosts three two-day seminars, Accessing Higher Education, Career Technical Training, and Boots 2 Business, for those interested in pursuing education, vocational, or entrepreneurship goals, respectively. Also available are seminars to assist with completing federal employment applications, resume writing, and interviewing. Career days and quarterly career fairs are open to everyone.
For more information about Fort Drum SFL-TAP events and employment opportunities, visit www.facebook.com/DrumSFLTAP. For more information about SFL-TAP, visit www.sfl-tap.army.mil.
Plans, Analysis and Integration Office (PAI)
A garrison management and control office, PAI is responsible for gathering and analyzing data, tracking implementation of higher headquarters policies and overseeing integration of long-range plans. Functions of PAI include providing analysis and advice to the garrison commander and operating officials; executing short- and long-range planning programs to include garrison strategic plan development; orchestrating performance management, review and analysis programs; and oversight and management of the garrison's customer feedback, outreach and partnerships, process improvement programs and the Army Communities of Excellence (ACOE) program.
For assistance:
Strategic Planning, Installation Planning Board, Outreach and Partnerships 315-772-0728
Customer Service, Performance Management, Demographics, ACOE and Process Improvement 315-772-8263
Directorate of Plans, Training, Mobilization and Security (DPTMS)
DPTMS responsibilities cover a wide range of operations across Fort Drum, from the air control tower at Wheeler-Sack Army Airfield to the training ranges for routine, pre- and post-deployment training, and one-time operations. The DPTMS staff prepares and coordinates operational, emergency, disaster, force protection and antiterrorism, mobilization and demobilization, and special plans, exercises, policies and directives; coordinates and directs matters pertaining to the Active Component (AC), Reserve Component (RC), and Reserve Officer Training Corps support and training functions; and administers personnel, information, security and intelligence programs. The directorate also assists with mobilizations and deployments, airfield and aviation operations, force protection and antiterrorism, and the allocation of resources. Furthermore, DPTMS members maintain the state-of-the-art Mission Command Training Center. The Security and Intelligence Division advises and assists the garrison commander in defining, coordinating, managing and executing Fort Drum's multidiscipline security program, including Personnel, Information and Industrial Security, and Security Education Training and Awareness, supporting all units, directorates and tenant organizations.
Directorate of Public Works
The Directorate of Public Works advises the garrison commander and acts on all engineer matters for housing, maintenance, environmental issues, energy conservation, repair of real property facilities, operation and maintenance of utility systems, and construction for the installation.
Directorate of Resource Management
The Directorate of Resource Management coordinates, recommends and provides professional management on use of the installation's resources in terms of dollars and manpower. This includes program and budget analysis, formulation, execution and control.
Equal Employment Opportunity (EEO) Office
The EEO Office manages the EEO Complaint Program, Reasonable Accommodations Process, Special Emphasis, Disability and Affirmative Employment programs, as well as provides training and education, advisory, compliance and program evaluation services for the installation and all activities. It is located in Building 10180 on 4th Armored Division Drive. Important phone numbers are:
EEO Officer 315-772-6911
Disability/Special Emphasis
Program Manager 315-772-4090
Complaints Program Manager 315-772-6565
Installation Command Chaplain
The installation command chaplain provides religious support focused on Soldiers and Family members. Activities include chapel worship, centrally located Roman Catholic and Protestant religious education, counseling, Family life programs and training.
Public Affairs Office
The Public Affairs Office is the point of contact for all media organizations, command information, community relations and media relations activities for all installation, garrison, division and tenant activities. The staff maintains social media sites and produces the weekly post newspaper The Mountaineer. The office provides information and services directly to civilian organizations and individuals. Visit www.drum.army.mil/iso/Pages/PublicAffairs.aspx.
Staff Judge Advocate (SJA)
The Office of the SJA provides legal advice to commanders and staff on all legal matters and processes courts-martial, Article 15 punishments, and trials of criminal and traffic offenders before the U.S. magistrate. If you are a Soldier, Family member or retiree and need legal assistance, call 315-772-7545 to make an appointment. The Legal Assistance Office is located in Clark Hall, Room A2-68. If you need to file a claim for personal or property loss against the government or check the status of a claim, call 315-772-6584 or come by the Claims Office located in Clark Hall, Room B2-37. If you have received a ticket on post and need information about your court date, call 315-772-2922. If you are clearing post and need to clear SJA, come to the Henry V. Cumoletti Justice Center – Building T-174.
Union Representation

American Federation of Government Employees (AFGE)
Local 400 of the AFGE, AFL-CIO, is a labor union that represents approximately 1,300 Fort Drum general schedule and Army and Air Force Exchange Service employees. They also have money-saving benefits, including dental insurance and many discount programs. Call 315-772-3039 for further information or fax 315-772-3324.
National Association of Government Employees (NAGE)
Local R2-61, NAGE, AFL-CIO, is a labor union that provides representation for approximately 800 Fort Drum wage-grade and non-appropriated fund employees. They also have money-saving benefits and many discount programs. Hours of operation vary. Call 315-772-3306 for further information, or fax 315-772-1035.
International Association of Firefighters (IAFF)
For more information on Local F-105, call 315-772-1862 or fax 315-772-5009.
Tenant Units/Organizations

20th Air Support Operations Squadron (ASOS)
Members of the 20th ASOS advise the 10th Mountain Division (LI) on all aspects of air operations on the battlefield. They integrate air power into the Army scheme of maneuver. The squadron controls employment of allocated air assets on the battlefield. They coordinate and manage joint air operations with other service components and allied air forces.
62nd Military Police Detachment (CID)
The 62nd Military Police Detachment is a unit of the U.S. Army Criminal Investigation Command, responsible for investigating all felony crimes in which the Army has an interest. In addition to its basic mission, it also provides felony crime investigative support to field commanders, to include general crimes against persons or property, economic crime and counterdrug operations. The CID command supports the Army in peacetime and in war; its Soldier agents learn and maintain battlefield survival skills to meet these requirements.
95th Maintenance Company, ATST-10
A detachment of the 95th Maintenance Company based at Redstone Arsenal, Alabama, at Fort Drum, it is a tenant unit attached to the 710th Main Support Battalion. This unit provides calibration and repair support for all test, measurement and diagnostic equipment to the 10th Mountain Division (LI), other non-divisional units and garrison support activities. Members are prepared to deploy for all contingencies to provide calibration and repair support during staging and combat operations and are responsible for maintaining organic calibration measurement standards traceable through the Army Calibration Support System to the National Institute of Standards and Technology.
174th Attack Wing (ATKW)
The New York Air National Guard's (NYANG) 174th ATKW, Syracuse, New York, operates the Air National Guard's "Adirondack Range" as an air-to-ground bombing and gunnery range on Fort Drum's Range 48.
The Adirondack Range is manned on a full-time basis by the 174th Operations Group, Detachment 1. Their mission is to provide bombing, gunnery and various combat skills training for Air Force, Navy and Marine Corps (Guard, Reserve and active duty) flying operations, JTAC squadrons and rotary wing gunnery (Army National Guard and active duty, Navy and Marine Corps).
Adirondack Range facilitates joint service training that encompasses basic qualification events up through Combined Arms Live Fire Exercises, incorporating Close Air Support and Joint Air Attack Teams. Adirondack Range promotes advanced and complex training scenarios utilizing both practice (inert) and high-explosive (HE) munitions against flexible and realistic target arrays.
The 174th Attack Wing also operates the 174th Maintenance Group (MXG), Detachment 1 Forward Operating Location (FOL), which is manned full time and provides effective, realistic combat readiness training in all aspects of aircraft maintenance, support, and aircrew combat training. Additionally, the FOL produces sorties, to include live and inert weapons loading and hot-pit refueling.
In addition to the Adirondack Range and the FOL, the 174th established an MQ-9 Launch and Recovery Element (LRE) located at Fort Drum Wheeler-Sack Army Airfield.
725th Ordnance Company
The 725th Ordnance Company provides routine and emergency support to military installations, operations and exercises, and to federal and civilian authorities within 46 counties of New York state and the entire state of Vermont. It is responsible for neutralizing ordnance or improvised explosive devices whenever capable and providing technical help to civilian and federal authorities on disposal, transportation and storage of hazardous explosives.
The company also supports units including the U.S. Secret Service, Department of State and DOD for VIP visits, offers classes on bomb search and threat techniques and ordnance recognition to other agencies, and trains to be able to deploy worldwide.
Army Field Support Battalion-DRUM (AFSBn-Drum)
AFSBn-Drum is a subordinate battalion of the 406th Army Support Brigade, located at Fort Bragg, North Carolina. AFSBn-Drum provides mission command and management of a variety of assigned and attached U.S. Army Materiel Command (USAMC) organizations. The battalion synchronizes acquisition, logistics and technology while embracing continuous improvement to enhance the combat readiness of the 10th Mountain Division (LI) as well as all AC/RC/ARNG forces within a nine-state area of responsibility throughout the ARFORGEN process.
On order, AFSBn-Drum deploys in support of 10th Mountain Division (LI) and its BCTs, providing higher level USAMC sustainment support for contingency operations within and outside CONUS. When deployed, AFSBn-Drum can also be augmented with and have mission command of a variety of USAMC organizations to include Equipment Support Activities, Forward Repair Activities, Combat Vehicle Evaluation Teams, Component Repair Teams, Theater Aviation Sustainment Maintenance Group, Theater Provided Equipment activity, Retrograde Property Accountability Teams and other teams as directed as part of a USAMC regional support area.
Company B, 342nd Forward Support Battalion, New York Army National Guard (NYARNG)
Building T-789
An assault and obstacle platoon in a combat engineer battalion, to assist local communities in any emergency situation as determined by the governor of New York.
Defense Logistics Agency
It provides supplies and services to U.S. military forces worldwide. The agency manages more than 4 million consumable items used by the military, DOD civil agencies and foreign governments.
Activities include the Readiness Support Office, Building 124, which provides customer assistance to the 10th Mountain Division (LI) in matters relating to readiness support; the Defense Reutilization and Marketing Office, Building 1350, which provides assistance and disposal services to the division, DOD and other authorized customers; and the Document Automation and Production Service, which provides printing, copying, scanning, imaging, document conversion, CD-ROM and Web services for DOD.
Defense Reutilization and Marketing Office
Operating under the Defense Logistics Agency, this office handles excess materiel disposal and reutilization for DOD agencies.
Staff members work to dispose of excess property in ways that will meet regulatory requirements but also permit donations or obtain funds for the property so that it won't have to be abandoned or destroyed. This includes recycling items containing precious metals. The office gives technical help to units, takes in excess material, inspects property and keeps necessary records.
Defense Security Service
It conducts clearance investigations of military and civilian personnel in order to obtain security clearances. It investigates to complete clearance investigations for military and civilian personnel assigned to the 10th Mountain Division (LI) and Fort Drum. It also provides information related to counterintelligence to those with the military and civilians assigned to the Fort Drum area.
Directorate of Contracting, Mission and Installation Contracting Command — Fort Drum
It plans, executes and administers contracts with private industry to support the accomplishment of division and installation missions when internal government resources are not available. Contracts involve equipment, construction, supplies and services. The Installation Contracting Office also provides advice and assistance to small and disadvantaged businesses and information for firms interested in business opportunities with the government.
Equipment Concentration Site No. 1
A unit of the 77th Regional Support Command (NYARNG), this site provides reserve, National Guard and AC units with pre-positioned equipment for annual and field training exercises. It also provides organizational and limited maintenance support to HHC, 479th Engineer Battalion, Watertown; Company C, 479th Engineer Battalion, Guangzhou; and 962nd Ordnance Company, Plattsburgh.
Logistics Readiness Center

Division (MMD)
This directorate includes the Office of the Director; Plans and Operations; Supply and Services; Materiel Maintenance; Transportation; and Aviation Logistics Management divisions. This directorate is responsible for direct program management of five divisions and provides advice to the commander on all logistics matters.
The Plans and Operations Division is responsible for planning, coordinating and synchronizing execution of logistics operations in support of the installation and major tenant activities. Functions include ammunition quality assurance for the installation, logistics automation support, annual training support, budget, personnel and security.
The Supply and Services Division is responsible for day-to-day operations of ammunition, food service, petroleum, oils and lubricants, organizational clothing and equipment, installation property management, installation retail supply activities, and laundry and dry cleaning.
The MMD provides a full range of field- and sustainment-level repair services for ground equipment in support of BASOPS and tactical missions. The MMD plays a major role in force modernization and modification work order programs.
Key functions of the Transportation Division include unit movement by air, land and sea, as well as freight, in-transit warehouse (central receiving), personnel movements and port calls, motor transport and fleet management, personal property shipping (household goods), and the arrival and departure airfield control group and out load support operations.
Operating from maintenance and supply storage facilities on Wheeler Sack Army Airfield, the Aviation Logistics Management Division supports our customer's aviation material maintenance requirements. Services provided extend to a broad spectrum of aviation equipment commodity maintenance, repair and fabrication, ranging from aviation unit-level maintenance, aviation intermediate maintenance, limited DEPOT and special repair authorization, and national-level program maintenance activities.
Network Enterprise Center
It provides advice and support to Fort Drum and the 10th Mountain Division (LI) in the areas of telecommunications, information systems and administrative services. This includes providing power projection, command, control, communications and computer support for contingency missions, exercises and emergency operations.
Members manage, maintain and improve the existing information infrastructure and provide long-range planning for future requirements, as well as respond to missions, exercises and emergency operations.
Customer Service Center 315-774-6060
Army Enterprise Service Desk 866-335-2769
Non-commissioned Officers Academy
Web: www.drum.army.mil/NCOAcademy
Staff members at the NCO Academy are dedicated to training leaders. They work to provide the skills newly promoted sergeants, or corporal and specialists (promotable), require in basic leadership: NCO duties, responsibility and authority, and how to conduct performance-oriented training needed to lead, train and fight. Contact 315-778-8187.
NYARNG MATES — New York
The Mobilization and Training Equipment Site accounts for, maintains, repairs and issues select equipment to numerous Army National Guard units yearly for pre-mobilization training. Call 315-772-5177.
U.S. Army Trial Defense Service
It assists active-duty Soldiers facing courts-martial and most adverse administrative actions. It is located in the Henry V. Cumoletti Justice Center, building T-174. Contact 315-772-6628 for assistance.