Arts and Crafts Center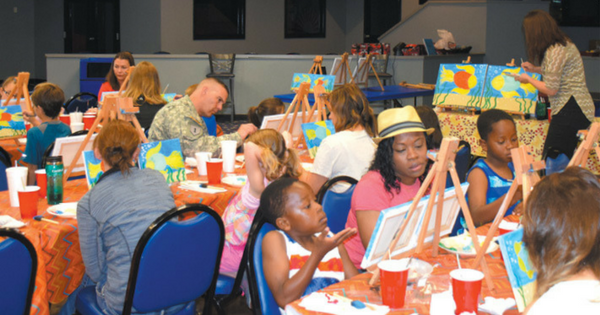 Across from the PX at 6918 Trooper Drive 785-239-9205
Hours: 1 to 8:30 p.m. Monday and Tuesday; 9 a.m. to 4:30 p.m. Wednesday, Saturday and Sunday; closed Thursday, Friday and holidays
The woodshop has 2,400 square feet of floor space and all the specialized equipment needed to complete any project. A large selection of hardwoods, plywood and processed material is available for purchase. The ceramic and pottery areas have a slab roller and two potter's wheels (only accessible during warm weather) making it possible to create finished ceramic ware from scratch. You can bring in your greenware and bisque to be fired for a minimal fee.
The matting and framing area has a huge selection of mats and frame stock available as well as state-of-the-art equipment. We only use conservation and preservation mats, which are the best to preserve your framed work. After taking a beginners class you will be able to come and finish a project in one day with the help of our friendly staff. There is also a scrapbooking area. Specialized equipment such as Xyron and AccuCut die cutters for scrapbooking are available for walk-in use; there is a minimal fee.
The Arts and Crafts Center offers tours and classes for groups such as coffee groups, FRGs and scouts. The center can assist scouts in earning badges, woodworking and a variety of crafts. Coffee groups and FRGs: Come make a craft to send to your spouse or make a craft for your home. There are many projects to choose from. Contact the staff for more information, or stop in and see firsthand what you can make.
Automotive Skills Center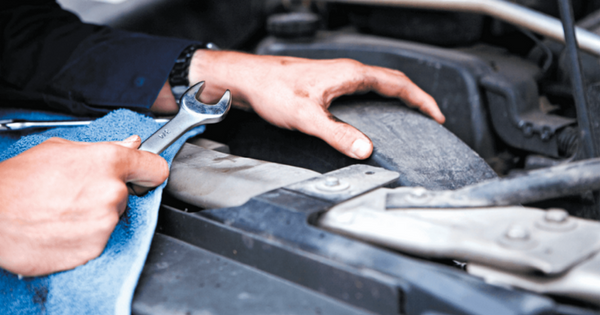 7753 Apennines Drive 785-239-9764/4028
Hours: 11:30 a.m. to 8:30 p.m. Wednesday through Friday, 9 a.m. to 5 p.m. Saturday and Sunday; closed Monday and Tuesday
Facility features:
Open bays with complete tool sets and roll around benches.
15 suspension lift bays, including a 12,000-pound lift bay that supports the vehicle by its tires.
Complete tool room.
Auto parts store.
Paint booth.
State-of-the-art engine rebuild and machine shop.
Inline fuel filter removal bay.
Mitchell On-Demand reference library on DVD for both European and domestic cars (1984-2007) with color-coded diagrams, updated repairs and trouble codes.
Trained mechanics available for assistance and advice.
Engine rebuilds: The engine-rebuild shop has a hot tank that will clean your manifold, heads and block within 30 minutes.
Free automotive classes: While your Soldier is deployed, it is time to learn more about the vehicle you're driving. Why not take advantage of the free automotive repair class?
Free 25-point vehicle check available to family members of deployed Soldiers. Patrons must have verification of Soldier or unit deployment, ID card and the vehicle registration or title.
Services provided:
Overnight parking.
Tire mounting, balancing and repair.
Engine computer monitor.
Air conditioning service.
Front end alignment.
Brake drums and rotors turned.
Hydraulic press.
Welding services.
Flywheel grinding.
McPherson strut replacement.
Broken bolt removal.
Pack wheel bearings.
Engine rebuilding services.
Ball joint installation and removal.
Fuel injector cleaning.
Valve grinding.
Also provided
Wrecker Service
Car trouble? The wrecker service will tow your vehicle to the Auto Skills Center from anywhere within a 40-mile radius. The impound fee is $12.50 per day. Call 785-239-9764/4028 for towing fees.
Car Wash
7756 Apennines Drive
Open 24/7
Make your car look brand new again at the Automotive Skills Center Car Wash. The car wash has the following for your use: a change machine, vacuum cleaners, a wax and drying area, and an eight-bay car wash area.
Body Shop
The Automotive Skills Center body shop is open for business, providing technical skills and continuous education. Patrons must complete hands-on training before utilizing the body shop area.
Air Conditioning Service
The Automotive Skills Center professional staff mechanics will service your air conditioner at a fraction of the cost of downtown dealer and repair shops.
Mac Mentor
Mac Mentor is a high-tech system with OBD11 smart cards and a scope probe for European and domestic cars, Mercedes, Toyota, Volkswagen, BMW, Audi, Land Rover, Porsche, Jaguar, Saab and Volvo models from 1986-2005, and domestic cars from 1984-2006.
Mitchell On-Demand
The Mitchell On-Demand reference library on DVD has manuals for both European and domestic cars from 1984-2007 with color-coded diagrams, repairs and trouble codes.
Auto Mechanics Skills Class
Basic safety orientations and lift training are held at 6 p.m. every Thursday. There is a fee of $10 per person. The class will consist of a safety brief and proper utilization of tools and equipment such as: personal protective equipment, personal protective clothing and lifts. In order to earn a DA Form 3031 qualification card (required to use the Automotive Skills Center's service area) the individual will be asked to demonstrate how to operate the equipment and lifts in accordance with established procedures outlined in this class.
The DA Form 3031 qualification card expires two years from the date it is issued. Individuals must register one week prior to the class in order to attend by calling 785-239-9764.
Custer Hill Bowling Center
7485 Normandy Drive 785-239-4366
Hours: 11 a.m. to 9 p.m. Wednesday and Thursday, 11 a.m. to midnight Friday and Saturday, noon to 6 p.m. Sunday
The recently renovated Custer Hill Bowling Center offers updated bowling programs, more tournaments and enhanced youth
programs. In addition there are 40 upgraded lanes with automatic scoring, accessibility for physically challenged patrons and the Strike Zone Snack Grill.
The center is one of the finest such facilities in the Army and an outstanding choice for those seeking a great place to relax and enjoy time with friends and family. To find out more, call the bowling center.
Fitness Centers
Hours for all fitness centers are subject to change. Please call for more information.
Craig Fitness Center
Custer Hill, Building 7024
785-239-5562
Offers free weights, cardio equipment, a racquetball court, a sauna in the locker rooms and a climbing wall.
King Field House
Main Post, Building 202
785-239-3868
Offers a basketball court, free weights, cardio equipment, racquetball courts and a sauna in the locker rooms.
Leonard Fitness Center
Custer Hill, Building 7632
785-239-5771
Offers Alpha Warrior, free weights, Nautilus and Life Fitness circuit machines, a sauna and two racquetball courts.
Long Fitness Center
Custer Hill, Building 8069
785-239-4683
Offers a training tank pool, basketball courts, a sauna, two racquetball courts, a weight room, softball fields and a running track.
Robinson Fitness Center
Custer Hill, Building 7832
785-239-4480
Offers Alpha Warrior set, free weights and cardio equipment, a sauna and a racquetball court.
Whitside Fitness Center
Building 684
785-239-2573
Offers basketball courts, free weights, cardio equipment, fitness classes and a climbing wall.
Swimming Pools


Custer Hill Outdoor Pool
7465 Normandy Drive
785-239-5860
Eyster Indoor Pool
6940 Warren Road
785-239-4854
Long Training Pool
8069 Normandy Drive
785-239-4684
Warrior Zone

7867 Normandy Drive
Main Line 785-240-6618
Hours: 8 a.m. to 11 p.m. Monday through Friday; 11 a.m. to 11 p.m. Saturday, Sunday, federal holidays and training holidays
The Warrior Zone features free Wi-Fi, Alienware gaming computers, Xbox and PS4 gaming, billiards, an outdoor patio and a fire pit. The Warrior Zone also houses 40 iCafe computers, loaded with productivity tools, for your personal and professional development. Bring in your netbook or laptop and print wirelessly from anywhere in the building. The Warrior Zone Theater features two programmed features a night, with beverage and food service. Check online for features and show times.
The Java Café-themed snack bar offers eclectic multinational cuisine, prepared fast and fresh, anytime. Warrior Zone Café offers the entire menu for takeout every day for a quick meal on the go. Just call in your order ahead. The Warrior Zone Patio is the ideal spot for a catered event with seating for 150 and grilled menu choices from dogs and burgers to steak and chicken. The conference room, with full AV support and available catered breakfast and lunch items, will be your go-to spot for small group training, meetings and events. Book the room at the front desk, on a first-come, first-serve basis.
Outdoor Adventure and Travel Center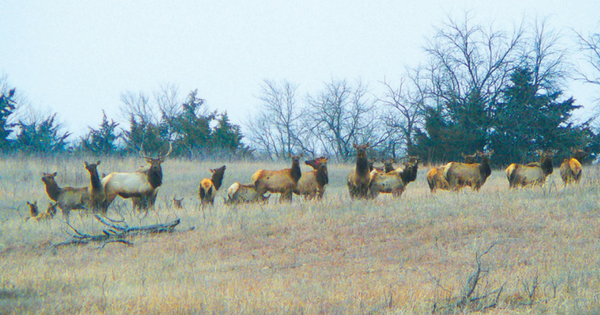 5202 Normandy Drive
785-239-2363
Hours: 10 a.m. to 7 p.m. Monday to Friday. Snack bar hours: 11 a.m. to 1:30 p.m. Monday through Friday, closed on Wednesdays
A one-stop shop for all kinds of recreation, the Outdoor Adventure and Travel Center has a snack bar for lunch, camping gear for rent, information about hunting and fishing, a travel office with discount tickets and lots of information about area attractions.
The Adventure Park is now open! Exciting elements include:
• Odyssey High Ropes course.
• Zipline.
• Family Ropes course.
• Challenge course.
• Rock wall.
• Paintball.
• Youth archery range.
• Archery range.
• Driving range.
• Youth bow and arrow rental.
• Paintballs.
• Golf cart rental.
For more information, call 785-239-2363.
Hunting
Many things have changed on this post over the years, but one mainstay has always been an abundance of opportunities to enjoy the outdoors. It really is no coincidence that Fort Riley is known as one of the premier hunting and fishing installations within the Army. Just the fact that we are located in north central Kansas is an excellent start. You would be hard pressed to find an area that has more species of game animals and in good numbers. Add to that some good management over the years and Fort Riley has become known as a destination for outdoor activity. For more information, call 785-239-6211.
By far, the two most unique species hunted on Fort Riley are elk and greater prairie chicken. The Kansas Department of Wildlife, Parks and Tourism generally awards 20 or so elk permits, drawn from about 900 applicants. If you are lucky enough to draw an elk tag in Kansas, your chance of success is pretty good. Fort Riley has a population of approximately 125 elk. There are also small herds and single elk that can be found on private property near post, although their numbers are unknown.
Fort Riley is one of the last strongholds of the greater prairie chicken. Although these prairie grouse have declined throughout their range, their population index on Fort Riley has remained fairly stable through the years. It is one of the largest publicly owned tracts of land where prairie chickens can still be hunted. Another type of hunting on Fort Riley is fall turkey hunting, which can be challenging but rewarding. Each hunter may obtain no more than one turkey permit but may purchase an additional three game tags valid in Unit 2 only.
The other two species of upland game found on Fort Riley are probably a better-known quarry to most hunters. Ring-necked pheasant and bobwhite quail can be found in good numbers on post. While both species have experienced declines in overall numbers in the past 10 years, early indications are that they should be found in decent numbers.
A couple of species that don't get much recognition but make excellent table fare are rabbit and squirrel. Both of these can be found in abundance on Fort Riley, and both have a long season for hunting.
Deer hunting on Fort Riley is an exciting time for both the hunters and conservation. The Fort Riley deer fact sheet with specific season information is published and available July 1 of each year.
Conservation Office
There are 29 regularly stocked lakes and ponds on Fort Riley and the post is between the two largest lakes in Kansas. Stream fishing opportunities are excellent, with the Kansas and Republican rivers on the post's southern boundary and Wildcat Creek on the north. Unless otherwise noted, all Kansas Department of Wildlife, Parks and Tourism fishing and boating regulations (lawful fishing methods, equipment, creel limits and boating requirements) are in force on Fort Riley. Installation anglers should refer to Kansas and Fort Riley regulations, which are available from the Environmental Division Office.
Fishing at a Fort Riley lake, pond or stream is allowed only when the area in which it is located is open for fishing. To find out what areas are open, call Shawn Stratton, Fishing and Wildlife Conservation Officer, 785-239-8579 or visit www.fortriley.isportsman.net.
Area designations are shown on the Fort Riley Outdoor Recreation Map and Regulations, which is available free at the Conservation Office. All areas not listed as open are off limits. Fishing is permitted 24/7 south of Vinton School Road unless otherwise posted or restricted by military training activities. Fishing is closed from one hour after sunset to one hour before sunrise north of Vinton School Road.
Anglers must follow all state of Kansas and Fort Riley regulations before fishing on Fort Riley. Anglers fishing for trout at Moon Lake or Cameron Springs during the state designated trout season (Oct. 15 to April 15) must possess a state of Kansas trout permit per Kansas regulation. For more information on fishing, visit the Environmental Division Office, Building 407 on Pershing Court, or call 785-239-6211.
Fort Riley Marina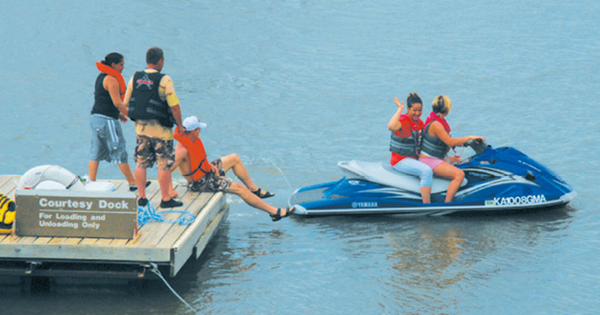 7118 K 82 Highway
Hours are subject to seasonal conditions
The Fort Riley Marina is on Milford Lake, the largest man-made lake in Kansas. Spend a day on the lake with one of our rental water craft, or have our friendly staff create an adventure just for you!
Services
• Watercraft rental.
• Fishing and tubing excursions.
• Access to Milford Lake.
• Primitive camping sites.
• Four pavilions with picnic tables and grills.
• ADA-accessible playground.
• Restrooms.
Authorized Users and Safety Requirement
Marina services are open to all authorized DOD ID card holders. All patrons renting or operating motorized watercraft must provide proof of completion of the Kansas Safe Boaters Course or another NASBLA-approved boater safety course.
Availability
Priority for rentals are given to customers with advance reservations. Reservations may be made during the week by visiting the Outdoor Adventure and Travel Center at 5202 Normandy Drive. All remaining rental watercraft will be issued on a first-come, first-served basis, pending availability. For more information, call 785-239-2363.
Marina
The marina is on Milford Lake and has a variety of water craft, pontoons, fishing decks and ski boats. They can be rented by the hour or in four- or eight-hour sessions. Water skis and other equipment also are available at the marina. There is a playground for children and boat slips for easy access to the rentable watercraft as well.
Come out and enjoy a day at the lake. The marina has pavilions for rent. Jet Ski rentals require an additional safety review; patrons must pass a mandatory test. All are available on a first-come, first-served basis. No reservations will be accepted. Multiple boats will not be issued to one customer. Each boat rented must be to a boater safety card holder. Any customer who rents a boat may be held financially liable for items that are lost, damaged or destroyed by causes other than fair wear and tear. Marina property is for personal use only by the person it is issued to. Customers will not allow unauthorized persons to use or operate government property. For more information, stop by the Outdoor Recreation Center or call the center at 785-239-2363 or 785-307-3798. Note: The Kansas State Boater's Safety Course is required to rent a motorized boat or you must have a NASBLA-approved card or certificate. For information about the course, visit www.boat-ed.com/kansas.
The Fort Riley marina is a seasonal operation. Current hours may be found at www.riley.armymwr.com/programs/marina.
How to Access Fort Riley for Recreation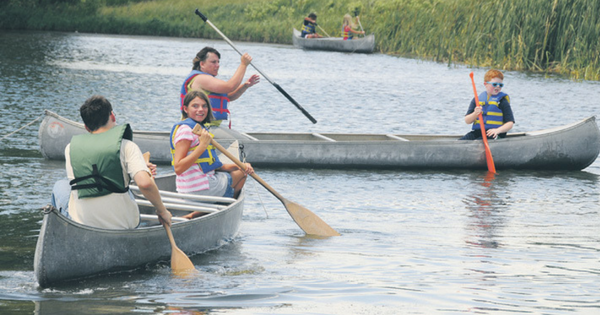 Recreational access is allowed in "open areas" of Fort Riley. Open areas are those areas in which potentially dangerous military training is NOT occurring on a particular day. Call 785-239-6669 to obtain a listing of the open areas for the day you wish to recreate on the fort, or visit www.fortriley.isportsman.net.
The listed open areas correspond to the area designations shown on the Fort Riley Outdoor Recreation Map and Regulations, which is available for free from the Environmental Division Office at 407 Pershing Court.
All individuals holding appropriate state of Kansas, federal and Fort Riley-specific permits and licenses may recreate in any open area on Fort Riley north of Vinton School Road. DOD cardholders and their guests who are accompanied by them may recreate with a firearm in any open area south of Vinton School Road, if they hold the appropriate permits.
Privately owned vehicle access to Fort Riley (including in the areas north of Vinton School Road) for recreational activities is allowed. All vehicles operated by persons entering Fort Riley for recreational purposes must register through www.fortriley.isportsman.net and have a Natural Resource Vehicle Marker in their automobile or truck. Visit www.fortriley.isportsman.net and follow the instructions. Natural Resource Vehicle Markers are free and may be picked up at the Environmental Division Office, Building 407. For more information, visit Building 407 at Fort Riley or call 785-239-6211.
Each individual participating in recreation on the post must hold appropriate state of Kansas, federal and Fort Riley-specific permits and licenses. Additionally, all firearms must be registered before being brought onto the installation. Soldiers stationed at Fort Riley must register them with their unit's arms room. Others may register their firearms at the Provost Marshal Office or the Environmental Division Office.
When you park on Fort Riley roads, be sure to pull off the road or trail so that large military vehicles can pass. If you park on the perimeter of the installation for walk-in access, be sure to pull off the road far enough so that you and your vehicle are out of danger from passing traffic, and don't forget to put the Natural Resource Vehicle Marker in the dash.
Fort Riley Softball Complex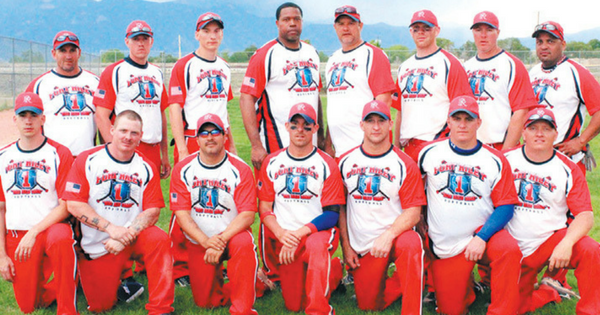 785-239-2813
The Fort Riley Softball Complex is at the intersection of McCormick Road and Pistol Range Road, adjacent to the Colyer Housing Area.
Opened in 1992, the complex features a concession area, restrooms, aluminum bleachers, a net-covered playground, and electronic scoreboards and PA systems on each field. Soldiers need to form their own intramural teams.
ATV Area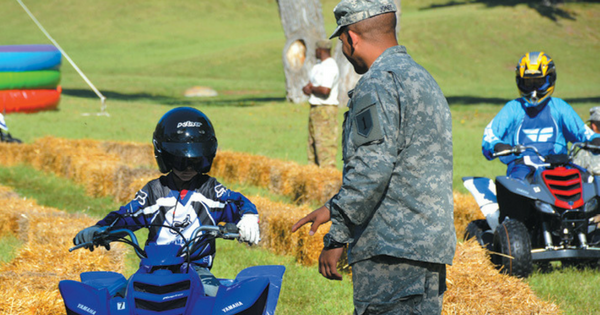 785-239-2363/6211
Those interested in safety classes can contact the Safety Office at 785-239-2514.
The new ATV and dirt bike riding and training area is open to Soldiers, family members and Department of the Army civilians in Training Area 10 off Williston Road. The 243-acre area at Training Area 10 off Williston Point Road integrates safety into a high-risk activity. All riders will need to complete safety training before they come out for a ride and all riders must participate in a buddy system. For information about the riding and training area, call Outdoor Recreation.
USO Fort Riley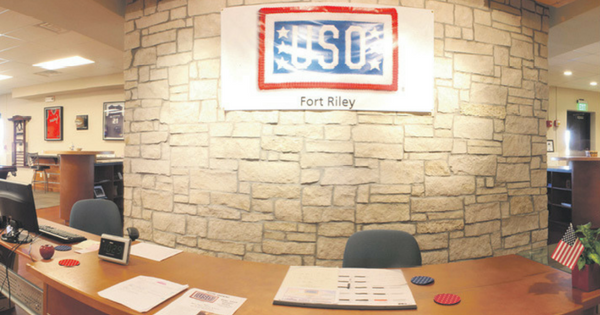 6918 Trooper Drive Center…… 785-240-5326
Main Office………………………786-240-5328

usofortriley@uso.org
www.facebook.com/USOFtRiley
www.fortriley.uso.org
Hours: open 365 days a year, 8 a.m. to 6 p.m. Monday through Thursday; 8 a.m. to 3 p.m. Friday; and 10 a.m. to 3 p.m. Saturday, Sunday and training and federal holidays
The USO aims to provide a home away from home for the men and women serving our country. Over 200 USO centers around the world provide many versions of the same thing: a place to relax and connect while off duty. The Fort Riley USO Center is a 7,000-square-foot community center in the Arts and Crafts Building on Custer Hill. The center is open to all active-duty service members and their family members with a valid military ID. Minors must be accompanied by a parent or guardian. The USO Center provides access to the following:
• Snack bar with free lunch, drinks and snacks.
• Recreation featuring two pool tables, foosball, air hockey and shuffleboard.
• Game room featuring Xbox 1S, PlayStation 4 Pro video gaming consoles, Nintendo Wii.
• Family room and children's play area.
• Movie theater with assortment of DVDs.
• Large-screen televisions with DirecTV.
• Rest and relaxation areas.
• Comfortable living room-style seating.
• Free phone calls home.
• Free Wi-Fi.
• 20 computer stations.
• Free scanning and faxing.
USO FORT RILEY events and programs
Follow @USOFtRiley on Facebook to learn details about everything USO!
Other Recreation


No Dough Dinners
Free community-style dinners are served the last week of the month at various locations on and off post for active-duty service members and their families. These dinners are a unique and uplifting opportunity to bring together friends and neighbors in a casual, family-friendly environment. Meals typically last from 5 to 6:30 p.m.
Coffee Connections
Once a month the USO hosts a small, informal gathering for military spouses to connect with each other while enjoying a cup of coffee and light breakfast. This is a great way to network, share advice, discuss local events and meet new friends.
Unplugged Family Game Night
Video games, computers and electronics are off limits. Each family has their own table to play a game of their choice from a wide assortment of board games. Families can enjoy an old classic or discover a new favorite. The event also features a light meal provided by a community sponsor.
Single Service Member Homecoming Kits
The USO works with unit family readiness support groups to provide basic toiletry items and snacks to single service members returning from deployments. Each kit contains travel-sized shampoo, soap, toothpaste, a toothbrush, nonperishable snacks and more. Units can request kits three to four months prior to redeployment.
Pathfinder Program
The USO Pathfinder Program connects the service/family member to many opportunities through a unified network of private and public partners leveraging resources across multiple domains. The program offers a network of resources and services in eight core areas: employment, education, benefits, family, programs, housing, wellness, financial and legal.
Special events
The USO works to put on special events whenever possible, whether it's a Family Fun Day or an entertainer who wants to visit the installation. Details on various special events are posted on USO Fort Riley social media channels. Follow us!
Join us/volunteer
The USO is a positive environment that depends on the support of dedicated volunteers. Volunteers are needed to support USO programs and the USO center. Spouses, veterans, retirees, community members and organizations are welcome to join the USO team, as well as families, students and active-duty service members. Several family-friendly volunteer opportunities are available that enable parents to share the experience and the importance of service with their children. High school students may volunteer at select USO events to help meet educational community service requirements. Active-duty service members can volunteer in their spare time to work toward the Volunteer Service Medal and promotion points. Interested volunteers can contact the USO or the Army Community Service volunteer service.
ABOUT THE USO
The USO is a 501(c)(3) nonprofit organization with no direct affiliation with the federal government. The USO relies on the generosity of the American public to support its network of more than 200 locations worldwide. Corporate in-kind donations and sponsorships, along with volunteer hours and monetary contributions, help make the USO a success.