Family Resources
Picking up from one place and moving to another is always stressful, especially when kids and pets are involved. Knowing who to call or where to find information can help make the transition easier.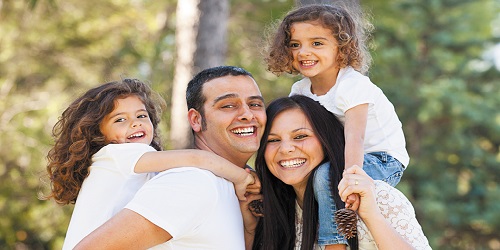 Local Government
Local government websites are valuable resources for newcomers to Harford County because they provide important connections to
other residents, local businesses and public safety.
These sites provide up-to-date information on local happenings, weather and issues such as city council meetings and municipal contacts.
State of Maryland
Harford County
220 S. Main St.
Bel Air, MD 21014.................. 410-638-3000
City of Aberdeen
60 N. Parke St.
Aberdeen, MD 21001.............. 410-272-1600
City of Havre de Grace
711 Pennington Ave.
Havre de Grace, MD 21078..... 410-939-1800
Town of Bel Air
39 N. Hickory Ave.
Bel Air, MD 21014.................. 410-638-4550
Public Safety
Maryland State Police
Maryland State Police protect the state's citizens by fighting crime, promoting roadway safety and defending the state from foreign and domestic threats. The organization is headed by a superintendent and comprises four bureaus. The Field Operations Bureau is responsible for 22 barracks statewide, which provide law enforcement services. The Criminal Investigation Bureau provides investigative services through two commands: the Criminal Investigation Command and the Drug Enforcement Command. The Support Services Bureau is composed of the Personnel Command, Logistics Command and Records Command. The Special Operations Bureau provides safety and rescue assistance with the Aviation Command and the Special Operations and Transportation Safety Command.
Police/Sheriff
Emergency............................................... 911
Harford County Sheriff's Office
Non-emergency....................... 410-838-6600
Aberdeen Police Department
Non-emergency....................... 410-272-2121
Bel Air Police Department
Non-emergency....................... 410-638-4500
www.belairmd.org/departments/police.asp
Havre de Grace Police Department
Non-emergency....................... 410-939-2121
www.havredegracemd.com/harford-county-md-city-police
Fire and Rescue
Emergency............................................... 911
Harford County Volunteer Fire
and EMS Foundation
Non-emergency....................... 410-638-4700
Aberdeen Fire Department
Non-emergency....................... 410-272-2211
Bel Air Volunteer Fire Company
Non-emergency....................... 410-638-4400
Susquehanna Hose Company
(serving Havre de Grace)
Non-emergency....................... 410-807-1022
Family, Children and Child Care Services
Child Care Aware
This nationwide service helps families learn more about quality child care and how to find and pay for it in their communities. There's a special section for the military child.
Child Care Links of Harford
and Cecil Counties
2105 Laurel Bush Road, Suite 105
Bel Air, MD 21015.................. 443-512-0461
Child Care Links helps both parents and
child care providers with resources for quality child care.
Harford County Department
of Community Services
319 S. Main St.
Bel Air, MD 21014........ 410-638-3389/3391/
.................................................... 879-2000
www.harfordcountymd.gov/services
The Harford County Department of Community Services serves Harford's seniors, youth, disabled persons and those struggling with ­addiction. The department works with ­federal, state, local and private agencies to ­provide ­services for the county. Services include a child mentoring program, commissions for women and youth, a senior activity center and homelessness services. The department's ­website also has a downloadable resource guide with a comprehensive list of agencies and organizations that provide services in Harford County. To download the guide, visit www.harfordcountymd.gov/services/guide.cfm.
Harford County Department of Social Services
2 S. Bond St., Suite 300
Bel Air, MD 21014.................. 410-836-4700
www.dhr.state.md.us/blog/?p=225
Harford County Department of Social ­Services serves the county with a variety of human resources, including adoption services, adult protective services, a child care program, child support enforcement, family support ­services, food stamps, foster care services, ­in-home aides, medical assistance and financial assistance. The department is the local office of the Maryland Department of Human Resources.
Maryland Department of Human Resources
311 W. Saratoga St.
Baltimore, MD 21201.............. 800-332-6347
The Maryland Department of Human Resources connects Maryland residents with services and resources for children, families and communities. The department serves more than 1 million people each year with 24 local departments. The department provides assistance to people in need with a variety of programs including child protective services, emergency assistance, medical assistance, adult and elderly services, energy assistance, food stamps and more. Visit the department's ­website for a full list of services and local office locations.
Maryland Family Network
1001 Eastern Ave.
Baltimore, MD 21202.............. 410-659-7701
The Maryland Family Network ensures young children and their families have the resources they need to learn and succeed. The network's programs include family support centers, training services, technical assistance and the LOCATE: Child Care service. LOCATE: Child Care helps families find the best child care ­available for their family. The child care locator service also has a military enhanced service for those who qualify, including special financial assistance for military families seeking child care off post.
Tips for Choosing Child Care
Moving to a new city presents many ­challenges for families, and the task of finding quality care for children in a new location can be parti­cularly daunting. Fortunately, finding a caregiver in your new city doesn't have to entail a lot of guesswork. The following steps can assist you in finding the type of care arrangement that will best suit your family's needs.
Identify Your Needs and Expectations
When it comes to choosing child care, there are a number of arrangements available, including family child care homes, child care centers, ­nannies and nanny shares. A child care ­provider's location, facilities, and academic and social ­programs will also factor into your ­decision. Make a list of your ideal caregiver qualities before you start your search.
Plan Ahead
Waiting lists for care vary widely, depending on the type of caregiver you are seeking. Start contacting your preferred caregivers several months prior to your date of need, if possible.
Verify Licensure
To find a licensed provider in Harford County, contact the Maryland Family Network at 877-261-0060 or visit the network's website. If you are a military member or have a child with special needs, visit the ­network's ­webswite for additional specialized services.
Conduct a Phone Screening
Your initial conversation with a provider will help determine if their services are a good fit for your family.
Make an Initial Visit
Plan your first provider visit without your child, if possible. This will allow you to ask detailed questions and assess the provider without distractions.
Ask for Program Details
The provider should be able to give you a clear, concise description of their programs, philosophy, curriculum and facilities.
Ask About Accommodations
for Special Needs (if applicable)
By law, child care programs must make reasonable accommodations for children with special needs. Discuss your child's needs with prospective providers and ask how those needs would be handled in a provider's ­specific setting.
Make a Second Visit With Your Child
Schedule your visit during business hours. Note the interaction between your child and the caregivers, as well as the interaction between your child and other children in the facility.
Close the Deal
If the provider is a good fit for your family, ask for a contract. Make sure you understand all of the provider's policies and procedures before signing.
Pets
Use these steps to protect your pet from being lost during your move.
Keep a collar with an ID tag on your pet at all times with your current phone number on it.
Microchip your pets, especially if they are good at slipping their collars. It's important to keep your contact information up to date so the chip can effectively reconnect your pet to you. All animal shelters and vet clinics can scan for microchips.
Have a current license on your dog. It is the ID given to an animal by the city and can be another way your dog can be restored to you.
Keep cats indoors; it's much safer for them. Cats are domestic animals and don't need to be outside. Give them a post to scratch, a window to perch in and plenty of toys and they will love the great indoors.
Animal Services
The Humane Society of Harford County
2208 Connolly Road
Fallston, MD 21047................. 410-836-1090
Harford County Animal Control
611 N. Fountain Green Road
Bel Air, MD 21014.................. 410-638-3505
www.harfordcountymd.gov/dilp/animal_control.html
Rescue Me! at Harford County Mall
696 Belair Road, Suite 45
Bel Air, MD 21014.................. 410-838-2300