Welcome to White Sands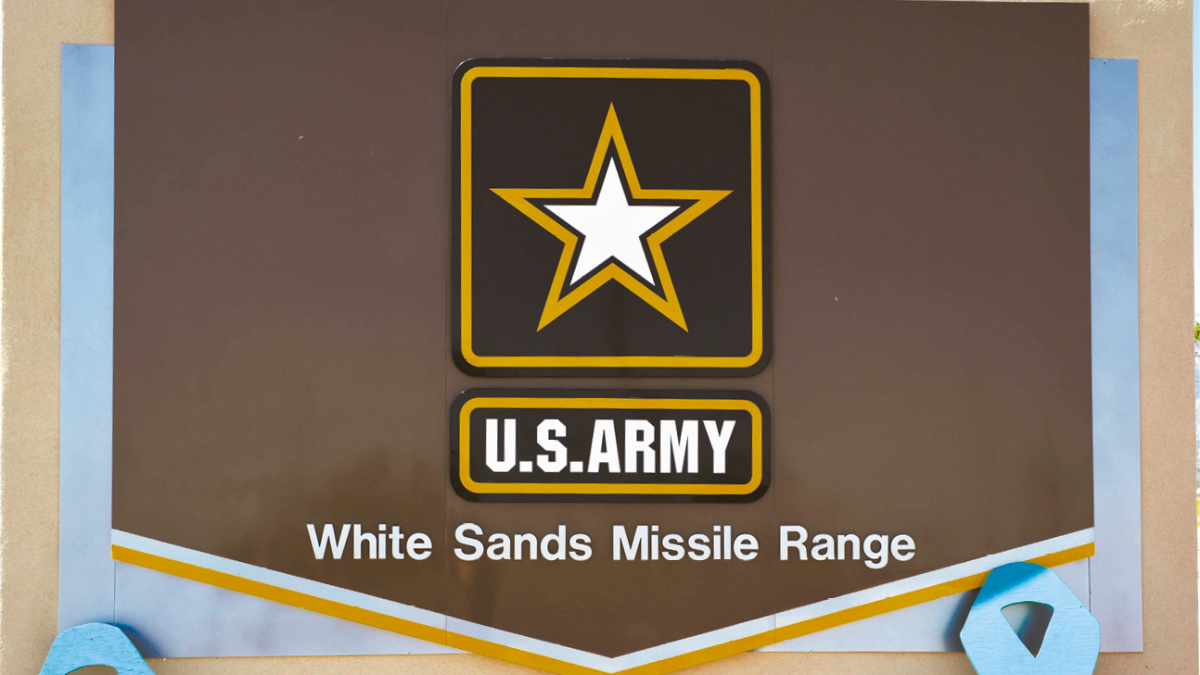 Welcome to White Sands Missile Range (WSMR). Whether you are coming for a duty assignment or job, as a test customer or as a visitor, we hope you find your stay with us both worthwhile and enjoyable.
As a test installation, WSMR is unparalleled within the Department of Defense (DOD). As a community, it has that small-town feel. There are many services and facilities on post to make life comfortable and entertaining. People living and working here are warm and friendly. We encourage you to get to know us and explore the area's rich cultural and historical heritage. The information in this guide will acquaint you with WSMR, its major activities, facilities and services.
HOW TO GET HERE
From El Paso: Take the Alamogordo Highway 54 exit off Interstate 10. As you leave the off-ramp, you will be on the Patriot Freeway. Continue through the northeast part of the city to the Martin Luther King/Kenworthy exit. WSMR is straight ahead about 40 miles.
From Las Cruces: Take the Highway 70 east exit from Interstate 10 or 25 and proceed through the city about 25 miles to the missile range exit.
From Alamogordo: Take Highway 70 west. Proceed about 47 miles to the missile range exit.
GENERAL STAFF
G-1: Personnel
G-2: Intelligence
G-3: Operations
G-4: Logistics
G-5: Future Plans
G-6: Signal/Commo
G-7: Training
G-8: Resource Management
G-9: Civil Affairs
CLIMATE
WSMR headquarters has an elevation of about 4,100 feet. This is a dry area with an average annual rainfall about 10 inches. Daily high temperatures in the summer range from 90 to 102 degrees with lows between 65 and 75 degrees. Even with relatively high summer temperatures, the climate is quite comfortable due to low humidity. Daily high temperatures during winter are more variable, with most high temperatures ranging from 45 to 70 degrees and morning low temperatures between 20 and 40 degrees. February into May is the windy season, and occasional storms may generate wind gusts of 30 to 50 knots. Afternoon or evening thunderstorms dominate the monsoon season in July and August.
FOR NEW ARRIVALS
FOR MILITARY NEWCOMERS
575-678-7380/7645
Soldiers reporting during duty hours go to the Installation Military Personnel Division in Building 465, Room 134, to begin in-processing. Army Community Service offers assistance to all new personnel, military, civilians and families arriving at White Sands Missile Range to include a Lending Closet, settling-in services and a monthly newcomer's orientation.
FOR CIVILIAN EMPLOYEES
The Civilian Personnel Advisory Center (CPAC) is headquartered in Building 124.
Personnel advisers are part of the WSMR management team and provide assistance to the command group, managers, supervisors and employees on all human resources issues. Such areas include, but are not limited to: labor-management negotiations, management-employee relations, employee benefits, recruitment strategies, position management and classification, local training and nonappropriated fund (NAF) employment.
Recruitment efforts to fill WSMR positions are also the responsibility of the CPAC.
Employment information on positions at WSMR and other Army installations is available at the Army's Civilian Human Resources Agency (CHRA) website, https://www.milsuite.mil/book/community/spaces/Civ-HR. Job postings can also be found on the Office of Personnel Management website https://www.usajobs.gov/. For specific nonappropriated fund employment information on WSMR, you may contact the NAF Human Resources Office at 575-678-2930.
FOR NEW TEST CUSTOMERS
The White Sands Missile Range Business Development Office serves as the initial White Sands Missile Range point of contact and customer service interface for customers who need Test and Evaluation or Training Range services.
This office provides marketing of WSMR capabilities to prospective customers and develops focused strategies to attract additional workload in various key business areas. It is responsible for the development and execution of the WSMR Marketing Plan, Business Plan and Strategic Plan. These documents are coordinated with all elements on the range and include strategies for achieving near- and long-term goals. This group interfaces with potential customers through prepared professional business development materials, trade show exhibits, WSMR web page content management and staff management of the WSMR Customer Relationship Program. The WSMR Business Plan includes an internal investment strategy of current and future range capabilities along with customer test development plans. This division also relays emerging customer test requirements to range professionals for future technology development, coordinates transformation issues and assesses implied mission impacts throughout the White Sands Test Center.
Interested customers can find out additional information about testing or training on the range by calling 866-532-9767 (toll free) or by emailing usarmy.wsmr.atec.mbx.team-white-sands@mail.mil. Customers may also gather initial information on test facilities, instrumentation and capabilities at the WSMR website, www.wsmr.army.mil/testcenter/dbwws.
TEMPORARY LODGING
The InterContinental Hotels Group (IHG) Army Hotel provides 24-hour service with guest accommodations comparable to off-
post hotels within the civilian community. IHG facilities are composed of 64 rooms that include queen-size beds, double beds and suites. We also offer fully furnished two- and three-bedroom houses and two elaborate Distinguished Visitor Quarter suites.
Complimentary breakfasts, a weekly social 5 to 7 p.m. each Wednesday, courtesy shuttle services, free laundry facilities and IHG's award-winning Priority Club Reward's program are some of the amenities that IHG Army Hotel is proud to offer. Also, IHG is pet-friendly for travelers with pets.
Accommodations are open, based on availability, to everyone and can be booked through our centralized reservations system, either by calling 575-678-1838 or by making online reservations at www.ihg.com/armyhotels. Group reservations may be made by calling 575-678-1838.
LIVING HERE
White Sands Missile Range has family housing units and unaccompanied personnel housing (UPH) units. WSMR participates in the Army's Residential Communities Initiative (RCI) Program. White Sands Homes, professionally managed by Balfour Beatty Communities, offers three- and four-bedroom homes available for both active duty and civilian employees. Community members can enjoy on-site management and maintenance, a dog park, playgrounds and a lighted jogging trail. For more information or to schedule a tour, visit www.whitesandshomes.com or call 575-674-2463.
THE HOUSING DIVISION
The Housing Division provides housing services and assistance to all military personnel and on a space-available basis to Department of Defense civilians and their families. The office provides relocation assistance and referral services for off-post housing. The unaccompanied personnel housing section provides barracks rooms and furniture support for all single service members in the grade of Sergeant and below and ensures the quarters are maintained and furnished to regulatory standards. The Housing Office is also the liaison between the government and Balfour Beatty Communities, our privatized family housing partner. At this time, and dependent on occupancy rates, all personnel, active duty (including geographical bachelors), DOD civilians, retires and contractors are welcome to stay in privatized housing on post. The Housing Services Office (HSO) provides off-post rental and housing counseling services for military families and single Soldiers. For more information, call 575-678-4691.
All incoming service members must report to the Housing Services Office before making housing arrangements.
HOUSEHOLD GOODS
Are you expecting household goods or baggage? If so, contact the Personal Property Processing Office (PPPO) to advise where you may be contacted upon arrival of your household goods (HHG). Call the PPPO at 575-678-3506/5005 or email usarmy.wsmr.asc-lrc.list.lgtp@mail.mil. The office is on the second floor of Building 143 Crozier St. The shipment or receipt of HHG can be personally arranged by using www.move.mil. Any questions about coordinating your own move not covered at the www.move.mil help site can be directed to the PPPO. Claims for HHG can also be completed on www.move.mil.
When your shipment arrives, check your goods against the original inventory. If there is loss or damage in addition to the exceptions taken by the driver at origin, annotate such loss or damage on your copy and on the driver's copy of the inventory prior to signing for receipt of the shipment. When possible, take a photo of the damage to your HHG. The PPPO will furnish copies of the necessary paperwork so that a claim for damages may be filed through the legal office. Once you receive your paperwork from the PPPO, go to https://www.jagcnet.army.mil/Pclaims for more information on how to file a claim (to include the trifold on the A, B, Cs of Claims) or call the center at 502-626-3000 or DSN 536-3000 with questions. You can also email the Center for Personnel Claims Support (CPCS) at usarmy.knox.hqda-otjag.mbx.cpcs@mail.mil.
Some Things To Know

The nature of WSMR missions can create hazards to employees and visitors.
White Sands Missile Range has been used as an ordnance and explosives test facility since its inception as a proving ground in 1945. Prior to that, some areas of what is now the southern part of the range were used as artillery impact areas by troops training at Fort Bliss.
As a multiservice DOD range, nearly every type of deployable ordnance developed in America since 1945, as well as many items from other countries, has been tested here. Some of these items were deliberately designed to blend in with the terrain, and their presence may not be immediately obvious to a casual observer.
In general, if you see something man-made while on the range, please avoid it. Do not disturb the item or the area immediately surrounding it. If it looks like an ordnance item, report it by calling 575-678-1234.
Unexploded ordnance training is provided for all employees by their organization and to visitors leaving the main post area by their sponsor or escort.
Drivers on and around White Sands Missile Range should be aware of the driving hazards presented by wildlife, in particular, a type of African antelope known as an oryx. Oryx are the most prevalent wildlife hazard to motorists traveling through the range. Other wildlife such as mule deer and pronghorn may be encountered along the roadways as well.
TRAFFIC LAWS AND REGULATIONS
Traffic laws and regulations at White Sands Missile Range are strictly enforced, and safety is emphasized, including IAW New Mexico traffic laws, Army Regulation AR 1905 and WSMR Traffic Regulation 190-5. Violators will stand trial before a U.S. federal magistrate court for violations to traffic laws and regulations. Incidents involving military regulations are referred to unit commanders or section chiefs for action. All vehicles must have a current vehicle registration and current insurance. A valid driver's license is required for anyone entering and operating on the installation.
Military motorcycle operators have the additional requirements to have completed a motorcycle safety operator's course, have a motorcycle endorsement on their driver's license and to wear personal safety equipment. Civilian operators do not require the safety course.
WSMR does not allow concealed or open carry of firearms. WSMR Regulation 215-1 covers the requirements for privately owned weapons storage, transportation and registration. Registration of firearms is conducted at the WSMR Police Station, Police Records section.
Unmanned Aerial Vehicles or drones are not authorized to be operated on the WSMR installation or any range areas unless specifically authorized by the WSMR Commander or his designated representative.
VISITOR PASSES
Visitors to the White Sands Missile Range main post must stop at the Visitor Control Center outside the Las Cruces Gate or at the El Paso Gate to get a visitor pass. Current Army Policy requires that all personnel over the age 18 submit to and pass the required National Crime Information Center – Interstate Identification Index (NCIC-III) background check prior to being granted access. The driver of the vehicle must show a valid driver's license, vehicle registration and proof of insurance. If driving a rental car, the rental paperwork is shown in lieu of vehicle registration. For more information, call the Visitor Center at 575-678-1099 or 575-678-5605.
If visiting other than the WSMR Museum, visitors must have WSMR point of contact information to include name and a WSMR phone number to verify contact before visitor's entry onto the installation is authorized. Foreign nationals must make prior arrangements with the foreign disclosure officer (FDO) (575-679-6353) prior to obtaining a visitor pass. Once approved by the FDO, further arrangements will be made with DES Physical Security Office at 575-678-7626. See instructions in the "Foreign National Visitors" section.
SECURITY
Security is taken seriously at WSMR. All vehicles entering the White Sands Missile Range are subject to search. For access, one must establish an official need to enter the range and possess the proper identification documents. Non-CAC card holders must obtain a pass at the Visitor Control Center at the Las Cruces Gate. If access to classified defense information is required, personnel must be properly identified and must have security clearances certified by their respective security office. All visitors 16 years and older must have an official government-issued identification with photo.
ACCESS TO SECURITY AREAS
Personnel requiring access to security areas must be properly identified and will be authorized access on a need-to-know basis in performance of official duties. Personnel requiring access to security areas without proper WSMR identification must be escorted by an authorized employee at all times.
FOREIGN NATIONAL VISITORS
The FDO is responsible for properly handling official activities involving foreign nationals. All official foreign contacts with the Army must be requested by diplomatically accredited military attaches on behalf of their government.
All official visits by foreign nationals to WSMR and official contact with U.S. government representatives require advance notification and approval by the FDO. After receiving the visit request, the FDO will staff it through the proper authorities for final approval.
Call the WSMR FDO at 575-679-6353 for advice and to receive the procedures on specific situations that may involve foreign nationals, governments or international organizations.
PHOTOGRAPHY
Personal photography on White Sands Missile Range is prohibited except in the following areas of the main cantonment, Stallion cantonment, special events and general public big game/restricted access hunts. Areas generally open to the public: WSMR Museum/Missile Park, Frontier Club, bowling center, Bell Gym, Desert Emerald Green Recreation Area, Organ Mountains Parade Field, Volunteer Park, athletic fields, Youth Services facility vicinity, day care center (with acknowledgement from staff), Post Exchange, Post Theater, Post Chapel and Sierra Chapel, White Sands Elementary and Middle School and the skeet range. DFMWR events held at the Small Arms Range area, unit/organizational training events at the Small Arms Range area and within the main cantonment, ceremonies and special events that include Thanks Team WSMR Day, Organization Day, Trinity Site Open House, the Bataan Memorial Death March, and athletic and sporting events.
Photography for office, organizational functions or socials in the workplace are permitted, however caution should be exercised, and photographs should NOT include For Official Use displays, maps and computer monitor screens. Final approval for these types of events resides with the organizational Commander of Director.
White Sands Missile Range Installation Hunting Program permits hunters to take limited still photography during General Public Big Game hunts and during Restricted Access. Photography is limited to photographs of hunters, guests and their respective harvested animals. Photography of general landscapes, wildlife or manufactured features is PROHIBITED. WSMR officials have the authority to review all photographs and will delete or confiscate any that are deemed sensitive.
All other areas require official photo permits. All photography/video requests will be transmitted electronically to the Visual Information Branch at 575-678-1100 for review and approval. Photography of other missile range areas is strictly limited to authorized official photographers.
Bataan Memorial Death March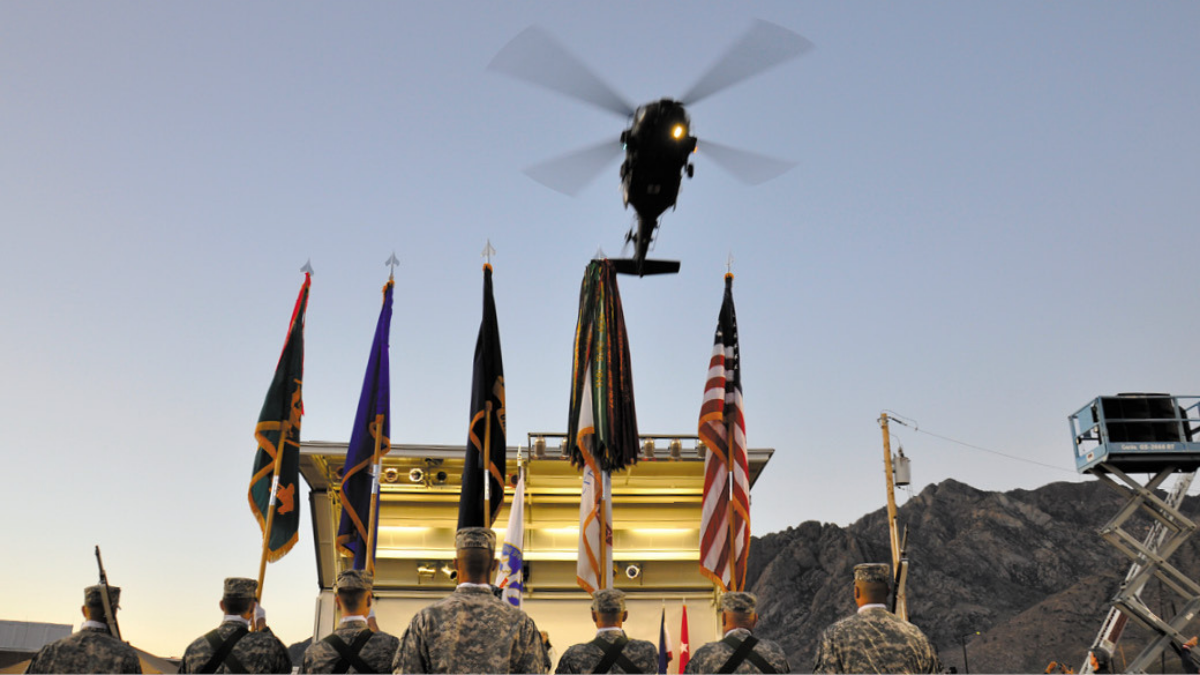 White Sands Missile Range is home to the Bataan Memorial Death March. This annual event is one of the Army's largest memorial marches and is renowned as one of the toughest marathons in the United States.
This trek through WSMR's high desert terrain attracts thousands from across the nation and around the world each spring. Participants may choose from a 26.2-mile course or a 14.2-mile course.
The memorial march honors a special group of World War II heroes who defended the islands of Luzon and Corregidor and the harbor defense forts of the Philippines. On April 9, 1942, they surrendered to Japanese forces and marched for days through the jungles. Thousands died. Those who survived faced the hardships of prisoner-of-war camps. Others were wounded or killed when unmarked enemy ships transporting prisoners to Japan were sunk by U.S. air and naval forces.
Members of the WSMR community are urged to be a part of this great event either as a participant or a volunteer worker. For more information, visit www.bataanmarch.com.