Family & MWR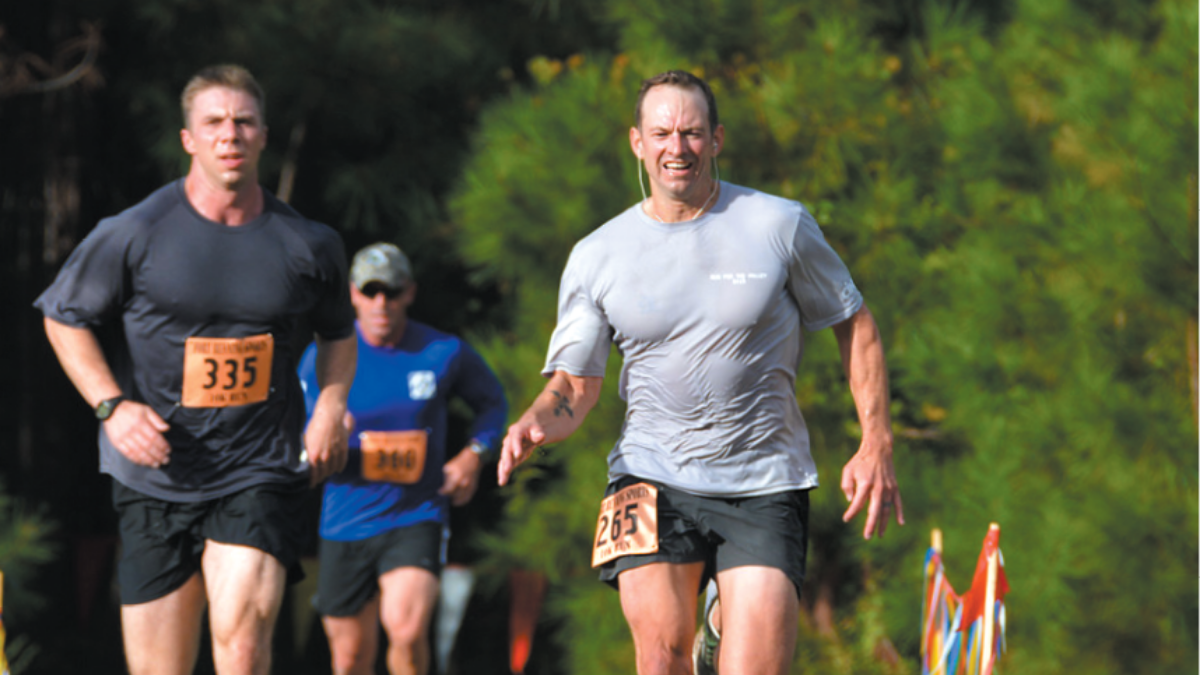 The Directorate of Family and Morale, Welfare and Recreation is a comprehensive network of support and leisure services designed to enhance the lives of Soldiers, their families, civilian employees, military retirees and other eligible participants. In addition to the many facilities and services listed on the following pages, we also host several popular annual events, including the Independence Celebration (which includes the Chattahoochee Valley's largest fireworks show), Oktoberfest, concerts on Wetherby Field and holiday celebrations.
For more information about MWR, join us on Facebook at facebook.com/BenningFMWRfans or go to benning.armymwr.com. While you're there, be sure to sign up for the weekly MWR email update, and we'll keep you in the know about upcoming events, classes and discounts.
MWR Services

Child & Youth Services
Parent Central Services / 706-545-2079
At Parent Central Services, in Building 104 on Marchant Street, you can register your children for Child & Youth Services programs and activities. The office is open for registrations on a walk-in basis 8 a.m. to 5 p.m. and by appointments 2 to 5 p.m. All fees are based on family income. Proof of income and immunization is required for registration. A health examination is required within 30 days of registration.
Child Development Centers / 706-545-2079
There are five full-day care child development centers on Fort Benning: Main Post, Santa Fe, Indianhead, McGraw and 1st Division Child Development Center. Full-day care is designed for parents who need child care services regularly. Care can be provided no more than 13 hours per day. All centers offer breakfast, lunch and a snack. Infants receive formula and baby food. We also provide hourly care on a first-come, first-served basis.
School Age Center / 706-545-4368
The School Age Center is in Building 2653 on Ingersoll Avenue. The program provides before-school, after-school, full-day summer camp and hourly care programs for children in kindergarten through fifth grade. The program starts at 5:30 a.m. and ends at 6:30 p.m. Breakfast is served, and transportation is provided to Fort Benning schools.
Family Child Care Homes / 706-545-4368
MWR also offers a Family Child Care program for those who prefer child care in a home setting for children 4 weeks to 12 years old. Child & Youth Services maintains a list of certified home care providers on and off post. All persons providing more than 10 hours of child care per week in their on-post home are required to be certified by CYS. Homes are monitored for health, safety and quality of service.
Middle School & Teen Program / 706-545-3570
The Middle School and Teen Hangout is in Building 1055 on McIver Street. The program provides activities and classes for grades six through 12.
Youth Sports and Fitness / 706-545-3582
The Youth Sports and Fitness program offers year-round team and individual sports and a variety of monthly classes for family members between 3 and 18 years old. Team sports are offered in soccer, T-ball, football, baseball, basketball and cheerleading. A variety of individual sports, clinics and camps are available throughout the year. Classes include tumbling, cheering, taekwondo and more.
School Liaison Office / 706-545-3062
The school liaison officer works with the local school community to address educational issues involving
military children. Through partnering with the local and military community, the liaison uses a variety of resources
to provide assistance with issues concerning student transition. The liaison acts as a communication link between the installation and the surrounding school districts.
Army Community Service / 706-545-4043
Army Community Service is a network of services, resources and programs designed to help Soldiers and their families adjust to, embrace and enjoy their time at Fort Benning. ACS specifically address matters related to career and finance, home and family, moving and deployment, volunteering, professional development and more. All offices are in Building 7 unless otherwise noted.
Employment Readiness Program
Financial Readiness Program / 706-545-4043
The Financial Readiness Program provides classes and individual assistance in all aspects of financial management, including check-writing, budgeting, insurance, investing, credit management, home buying or selling and financial planning for relocation, deployment and retirement.
Army Emergency Relief / 706-545-4043
AER provides emergency financial assistance with moving expenses, initial rent and deposit, travel expenses, car repair, car payments and much more. AER's Scholarship Program helps spouses and dependent children of active duty and retirees with the cost of education. Scholarship applications are available the first week of January.
Relocation Readiness Program / 706-545-4043
The RRP offers comprehensive services to Soldiers and family members to assist with their move to Fort Benning and make the process as smooth as possible. The Lending Closet provides kitchen items, irons, ironing boards, sleeping mats, infant items and other household items. These items are loaned to Soldiers and their families awaiting shipment of their household goods. Newcomers Orientation is held weekly as part of in-processing, and spouses are encouraged to attend.
Benning Bus Tour / 706-545-4468
Register for our free bus tour, and we'll include a complimentary lunch at the Benning Club. Tours are 8:30 a.m. to 2 p.m. the third Thursday of each month.
Mobilization/Deployment and Stability and Support Operations Readiness Program / 706-545-4043
ACS provides deployment and mobilization assistance to active-duty Soldiers, Reservists, National Guardsmen, civilians and family members. The Mobilization/Deployment and Outreach coordinator is the point of contact for all pre-deployment briefings and mission readiness materials for family members. Family Readiness Group training for command teams and FRG volunteers are provided every month.
Army Volunteer Corps / 706-545-4043
The AVC places volunteers in all installation agencies and programs, including ACS, American Red Cross, post chapels, Child & Youth Services, schools and more.
Army Family Team Building / 706-545-2989
AFTB offers classes to help spouses and Soldiers become familiar with the Army. Instruction includes Army basics, time and stress management skills, leadership development and more. AFTB offers networking, volunteer opportunities and free child care (when available.) Classes are open to everyone. The office is in Building 359 on Ingersoll Avenue.
Army Family Action Plan / 706-545-2989
AFAP is a process that brings community members together to improve programs and services, change policies and amend laws. Volunteer delegates meet every year to consider ideas and resolve issues pertaining to the quality of life for Soldiers, civilians, retirees, survivors and family members. The office is in Building 359 on Ingersoll Avenue.
Exceptional Family Member Program / 706-545-5521/2679
EFMP helps Soldiers with family members with special needs. Soldiers may request consideration for entry into the EFMP if they have a family member with a physical, emotional or intellectual disorder that limits the person's ability to take part in activities with peers and requires special treatment, therapy, education, training or counseling. The program allows the Military Personnel Center, Department of the Army, to consider the special needs of family members during the assignment
selection process. EFMP provides information, crisis intervention, respite care and recreational information and acts as an advocate for Soldiers and their families.
Family Advocacy Program / 706-545-3202/4013
The Family Advocacy Program provides education and training classes about child and spouse abuse prevention, safety education for children, and pre-deployment briefings for Soldiers and their family members. Annual classes are mandatory for all military personnel on the dynamics of spouse and child abuse, the availability of treatment services and Army policies regarding family violence. Units may schedule briefings by calling the FAP training specialist. FAP can provide crisis intervention to Soldiers and family members in emergency situations and respite child care for the purpose of relieving parental stress and to provide a nurturing and developmentally appropriate environment. Cases involving family violence intervention needing long-term treatment and follow-ups are referred to Social Work Services. The program is in Building 36.
VICTIM ADVOCACY / 706-626-2614
This program helps victims of domestic violence. A victim advocate coordinator provides direct services to individual victims of spousal abuse.
NEW PARENT SUPPORT/FIRST STEPS / 706-544-2020
This program provides emotional support, parenting education, referrals to community resources and follow-up contact to parents of newborns, thereby helping develop healthy family relationships to reduce the risk of child abuse or neglect. Volunteers are assigned to work with new parents for up to one year.
CRISIS INTERVENTION/HOTLINE / 706-327-3999
The Family Advocacy Program manager provides immediate intervention to family members for the resolution of an immediate child abuse or neglect or spouse abuse problem.
SEXUAL HARRASSMENT/ASSAULT RESPONSE AND PREVENTION (SHARP) / 706-545-8740/7594
The SHARP program provides crisis intervention and support services to victims of sexual assault and harassment 24/7. Advocates offer support, information and referrals for service on post and off.
SHARP Hotline 706-566-7393
DOD SAFE Helpline 877-995-5247
Fort Benning SHARP Office 706-545-6649
Survivor Outreach Services / 706-545-2989
Survivor Outreach Services, in Building 359, cares for families of fallen Soldiers by providing services at garrisons and in the communities closest to where the survivors live. Financial counseling and education, grief and bereavement counseling referrals, community agency referrals and support groups are just a few services we offer. Families may also receive expertise on local, state and federal benefits from a benefits coordinator at the Casualty Assistance Office. Survivors include spouses, children, parents and siblings of Soldiers who died while on active duty.
Better Opportunities for Single Soldiers / 706-604-7675
At Fort Benning, BOSS means Better Opportunities for all Soldiers! Fort Benning has an energetic, innovative and robust BOSS program. Though BOSS was founded in 1989 for the benefit of the more than half of all U.S. Soldiers who are single, these days the program welcomes all Soldiers, all ranks and ages, as well as authorized MWR patrons, including civilians. BOSS members participate in a number of exciting activities, and they benefit from various discounts and free passes to shows and sporting events. Of course, they're well-known in the community, on post and off, for the many hours they devote to volunteering.
The BOSS program is composed of three components: Quality of Life/Well-Being, which addresses issues that influence the morale, living environment or growth and development of Soldiers; Community Service, which includes volunteer projects on post and off; and Recreation and Leisure, which includes trips and events planned and supported by BOSS Soldiers.
Lodging
Whether you're joining our Fort Benning community or simply passing through, you will be treated like family at Abrams Hall. We offer internet access, cable, continental breakfast, laundry facilities, kitchenettes and more. We have a limited number of pet-friendly rooms. Contact us for information. Soldiers traveling on official orders (PCS/TDY) have priority and may make reservations in advance. Travelers who are not on official orders may make reservations 30 days in advance at 706-689-0067, ext. 2800 or 2538.
As an alternative, McIver Suites on Main Post and Uchee Creek Army Campground and Marina each have a number of pet-friendly accommodations.
McIver Suites offers homelike accommodations perfect for your short or long term visit — great extended stay value for leisure travel with the comforts of home and the convenience of the office. We offer one-bedroom suites for $90 and two-bedroom suites for $110, with kitchens, screened porches and sun rooms. The historic McIvers are a golfer's delight, located minutes from the Fort Benning Golf Course and Jack's 19th Hole Club House. For more information, call 706-545-4053.
Uchee Creek is nestled on the banks of the Chattahoochee on the Alabama side of Fort Benning. This 385-acre park has RV and tent sites, cabins and chalets, recreation areas, rental facilities, a fishing and boating marina, a paintball park, trails, an archery park and more. The facilities are open to military ID card holders and families visiting Fort Benning for a military graduation or family day. To reserve your stay, call 706-545-4053.
Dining & Clubs

The Lexington Room at the Benning Club / 706-545-1588
The Benning Club is open to the entire military community. A buffet lunch is served 11 a.m. to 1:30 p.m. weekdays in the Lexington Room. The club also offers catering options for groups of of all sizes. We have rooms for meeting space and parties. It is in Building 128 on Morrison Avenue.
Destiny Dogs / 706-685-4466
Destiny Dogs serves up Fort Benning's most popular hotdog and a variety of great sandwiches and one-of-a-kind
dishes. It is in the Family Entertainment Center, Building 2785, with an entrance on the west side of the building at the
intersection of Eckel Avenue and Sightseeing Road.
El Zapata Mexican Restaurant / 706-689-9009
El Zapata is the place for authentic Mexican cuisine. With a banquet room that can accommodate up to 150 guests, El Zapata is a great choice for your next meeting, party or class. Located on Sightseeing Road.
Fiddler's Green / 706-545-1588
Schedule your next meeting, Stable Call or TGIF event at Fiddler's Green inside the Benning Club, Building 128 on Morrison Avenue. We're open for lunch weekdays and 5 p.m. to close Friday.
Infantry Bar / 706-545-8426
The Infantry Bar is a great place to meet friends for a drink or to catch your favorite game. The bar is located in Building 2784 on Sightseeing Road.
Jack's 19th Hole / 706-687-1940
Jack's 19th Hole is the new club house at the Fort Benning Golf Course on Baltzell Avenue. Sponsored by Jack Daniels, the club offers a bar stocked with beverages and food, including sandwiches, pizza, chili, nachos, hotdogs and more. Jack's 19th Hole is a great choice for your next meeting, party or class social.
Java Cafe
Now in three locations across post, Java Cafe is more than just a coffee shop. It offers Starbucks coffees and teas, breakfast and lunch options, pastries, pizza, sandwiches, soups and fresh salads. You'll find Java Cafe on Gaudette Street on Main Post (706-682-0232), on Jamestown Road on Harmony Church (706-544-7290) and in Ridgeway Hall, Building 35 (706-626-2971).
Little Caesars Pizza / 706-682-2799
Pizza! Pizza! Located on the south side of the Benning Club in Building 129.
Smoothie King / 706-685-8200 Located inside Smith Fitness Center on Dixie Road.
Zaxby's / 706-683-0066 Located on Ingersoll Street on Main Post.
Recreation & Entertainment

Pools
Family and MWR operates four pools on Fort Benning. We offer a number of classes and programs throughout the year. Course times, dates and locations vary. Courses include swim lessons, lifeguarding certification, WSI certification, senior swim, water aerobics, physical therapy and military training.
Smith Fitness Center Pool / 706-545-4388
The indoor pool complex at Smith Fitness Center free and open to all MWR patrons.
Breezeway Pool / 706-545-1687
This pool complex offers a baby pool, splash area, volleyball and more. There are great concession areas, with a shaded seating area and TVs to catch the game. The pool is ideal for families, parties and unit functions.
Briant Wells Indoor Pool / 706-604-0981
This 25-meter lap lane pool is open for lap swimming all year.
Carey Outdoor Pool / 706-545-3248
Look for the helicopter! This 600,000-gallon, Olympic-size pool and zero-depth entry, 5,000-gallon baby pool opens Memorial Day weekend each year. The pool also has a slide, rock-climbing wall, diving boards and a splash pad. Look for summer hours at benning.armymwr.com.
Fort Benning Golf Course / 706-687-1940
The Fort Benning Golf Course has two nine-hole courses: The Bradley and The Marshall. Each offers a chance to use every club in your bag. Our large TifEagle greens, the 419 Bermuda fairways, strategically placed bunkers and four sets of tees make these courses challenging. Enjoy our signature hole, a par 3 with a 7,700-square-foot green surrounded by water.
The Fort Benning Golf Course, 1 mile from Interstate 185, is nestled among Georgia pines, green year-round and particularly pretty in the spring when the dogwoods bloom. We have a pro shop stocked with the latest equipment, handicap services from the Georgia State Golf Association, lessons from a Class A PGA Professional, tournament packages and golf outings.
Purchase an annual pass, a green fee card or a daily fee plan with a popular twilight reduced-fee plan. The course is a full-service facility open to the public. Ask about our corporate membership and guest specials. Tee times are recommended, especially on weekends.
Benning Club / 706-545-1588
The Benning Club on Morrison Avenue is a great place to dine, host a function or contract catering for your next event. Our facility has everything you need for your holiday party, unit function or social. Our menu offers everything from hors d'oeuvres to five-course seating, with the most experienced catering staff and competitive prices. We have a full-service bar and a number of meeting rooms for groups of six to 600. Decorate with your favorite theme, or let us do the work.
MWR Bingo / 706-544-1964
Test your luck at bingo! Open to all military personnel, retirees, family members, sponsored guests and DOD civilians. You must be at least 18 years old to play bingo. Located in Building 93 on Ingersoll Street.
Family Entertainment Center / 706-544-2233
The FEC has 12 bowling lanes, an indoor playground featuring a pirate ship and rock climbing wall, an
interactive game floor, a toddler area, exclusive party rooms and party packages, and much more. The indoor playground is reserved for ages 2 to 12. Two hours of play cost $4 per child, $3 per child in groups of 30 or more.
We have family passes and punch cards, so the more they play, the less you pay. The FEC is in Building 2785 on Eckel Avenue.
Mall Bowling Center / 706-682-7781
The Fort Benning Bowling Center offers a first-class bowling experience, bingo, a snack bar, a lounge and automatic bumpers for children. Choose from a variety of leagues, and take advantage of discount pricing as low as $1.50 per game. The Mall Bowling Center is in Building 9232 on Marne Road.
Recreational Shooting Complex / 706-545-6158
The RSC includes two trap and skeet ranges, five stand ranges, a 50-yard handgun range, a 300-yard rifle range and a store that sells ammunition and supplies. Annual memberships and daily user passes are available. Members are permitted to store firearms at the facility. Shotguns, spotting scopes, pistols, gun vests and vices may be rented for use on-site. Military ID cardholders may transfer firearms through the RSC's Federal Firearms License for $25.
Sand Hill Recreation Center / 706-544-9161
The Sand Hill Rec Center, Building 3308, has a large ballroom with a seating capacity of more than 500, with a stage and A/V equipment. The center is equipped with an internet cafe, 18 computers with printing capability and free Wi-Fi and13 pay phones. The center also has Xbox gaming stations, three movie rooms, billiard tables, foosball, pingpong, air hockey, arcade games and a jukebox. Subway and Soldier Photo are in the Sand Hill Rec Center.
Harmony Church Recreation Center / 706-626-1265
MWR's newest recreation center, in Building 4203, has a movie room, snack bar, TVs, gaming stations, pool tables and an internet cafe with computers, printing and free Wi-Fi.
Drop Zone / 706-405-2443
Drop Zone is an Xbox One and Alienware PC-based video game lounge designed to satisfy the most demanding gamer and promote communal play with system link and fiber-based internet connections. Each station has leather seating, a 32-inch LED HDTV and surround-sound audio dome technology.We also carry boatloads of grub and tons of drinks. The Drop Zone is in Building 2505 on Main Post.
Theater / 706-685-8266
AMC Theater 10, at 7290 Ingersoll St., has auditorium seating and THX surround sound.
Travel & Leisure

Tickets & Travel / 706-626-7644
At Tickets & Travel, 9230 Marne Road in the Commissary Mall, a travel agent will design a travel or vacation package just right for you and your budget. T&T offers discounted local, regional and national attraction tickets at savings as great as 50 percent off regular priced tickets. Open 10 a.m. to 6 p.m. weekdays.
Uchee Creek / 706-545-4053/7238
Nestled along the banks of the Chattahoochee River is Fort Benning's Uchee Creek Campground and Marina. The 385-acre park has RV sites, cabins, chalets, tent sites, numerous recreation areas, rental facilities and a wealth of outdoor activities. Relax with us and experience nature's charm, just 7 miles from Main Post but worlds away.
Uchee Creek has motor boats, canoes, johnboats, bass boats, pontoon boats, barbecue smokers and cookers, portable range and swimming pool. The Country Store offers snacks, drinks, live bait, fishing supplies, ice, and state hunting and fishing permits. Guests enjoy discount rates at the Fort Benning Golf Course.
Uchee Creek is at 7 Uchee Creek Road, Fort Mitchell, AL 36856.
Destin Army Recreation Area / 850-837-6423
Welcome to our premier vacation destination, a gated resort in the heart of Old Destin, Florida, near the Harbor Walk Village. Just 220 miles south of Fort Benning, between Pensacola and Panama City, the resort is sprawled across 15 acres along the Choctawhatchee Bay, minutes from the Gulf of Mexico. Destin is known as the World's Luckiest Fishing village with pristine beaches and emerald green waters. It was named one of the top 25 vacation destinations in America, best family destination and best weekend getaway.
We offer five types of accommodations, including two- and three-bedroom villas, studios, hotel rooms, suites and an RV park. The resort also has a swimming pool, splash pad, playgrounds and picnic areas. The marina rents pontoons, bay boats, Wave Runners, kayaks and paddleboards. All our accommodations are nonsmoking, and many are pet-friendly and ADA-accessible.
Fitness

Audie Murphy / 706-545-1940
The 36,344-square-foot Audie Murphy Athletic Performance Center is equipped for athletes and Soldiers focused on improving their performance on the field or in the field. We've stocked the center with equipment for functional training, including kettle bells, medicine balls, sleds, power racks, dumbbells, TRX, rowers, ladders, climbers, stability balls, battling ropes, slide boards and more.
Between 5:30 and 11 a.m., Soldiers in PT gear are our first priority. Please schedule your visit accordingly and always yield equipment or floor space to these Soldiers. Aside from peak PT hours, you will find Audie Murphy to be a quiet, uncongested facility, perfect for those serious about their workout. Located in Building 2818 on 6561 Way Avenue.
Breezeway Complex 24-Hour Fitness Center / 706-545-1687
The Breezeway 24-Hour Fitness Center is Fort Benning's only 24/7 gym. Memberships start at $18 per month. The Breezeway Complex 24-Hour Fitness Center is in Building 117 on Muir Street.
Smith Fitness Center / 706-545-4388
Smith Fitness Center on Dixie Road is a 100,000-square-foot, two-story facility with state-of-the-art equipment and
amenities. The gymnasium can be configured into three practice basketball courts or two volleyball courts. The center has 12,500 square feet of cardiovascular and weight training space, 7,500 square feet of exercise and training rooms, a rock climbing wall and tower, and two racquetball courts. At Smith Fitness Center, we offer personal training, massage therapy and fitness classes. After your workout, stop by the Smoothie King conveniently located inside the fitness center.
Personal Training / 706-527-2393
Need help developing an effective workout routine or professional advice to help you achieve desired results? At Smith Fitness Center, we have personal trainers who will help you accomplish your fitness goals. We offer consultations and individual or group sessions.
Kefurt Fitness Center / 706-544-4511
Located at 8710 Watkins St. in Building 9001 on Kelley Hill, Kefurt is open 5:30 a.m. to 9 p.m. weekdays, subject to change during holidays and periods of deployment.
Whittington High Performance Fitness Center / 706-527-2393
Our new 24,000-square fitness center is in Harmony Church in Building 43403 on Old Cusseta Highway. This free facility is open 5:30 a.m. to 8 p.m. weekdays and 5:30 a.m. to 1 p.m. weekends. Here you'll find a full range of plate-loaded equipment, selectorized strength equipment, cable crossovers, squat racks, fitness rooms for cardio, spin, wresting, dumbbells and much more.
Santiago Fitness Center / 706-544-9486
The 23,728-square-foot facility is a favorite among Sand Hill cadre and military retirees, who find the center more quiet and convenient than the facilities on Main Post. Santiago has basketball and racquetball courts; plate-loaded, free and electorized weight equipment; cardio equipment; locker rooms; and a coed sauna. Located in Building 3350, 23rd Infantry Regiment Road.
Sports / 706-984-1994 / 706-527-2275
The Sports Branch is responsible for organizing and conducting Department of the Army sports programs hosted by Fort Benning, post-level sports programs, the Commander's Cup unit-level intramural sports program, and various other sports and fitness programs. Commanders Cup intramural sports are reserved for active-duty Soldiers. Sports include basketball, football, racquetball, soccer, softball and volleyball.
Active-duty Soldiers interested in participating in All Army Sports must submit applications to the sports coordinator. Visit benning.armymwr.com for a sports calendar, entry deadlines and application information.
We also offer sports, races and outdoor events for all military, family members, DOD civilians and local residents.
Outdoor Recreation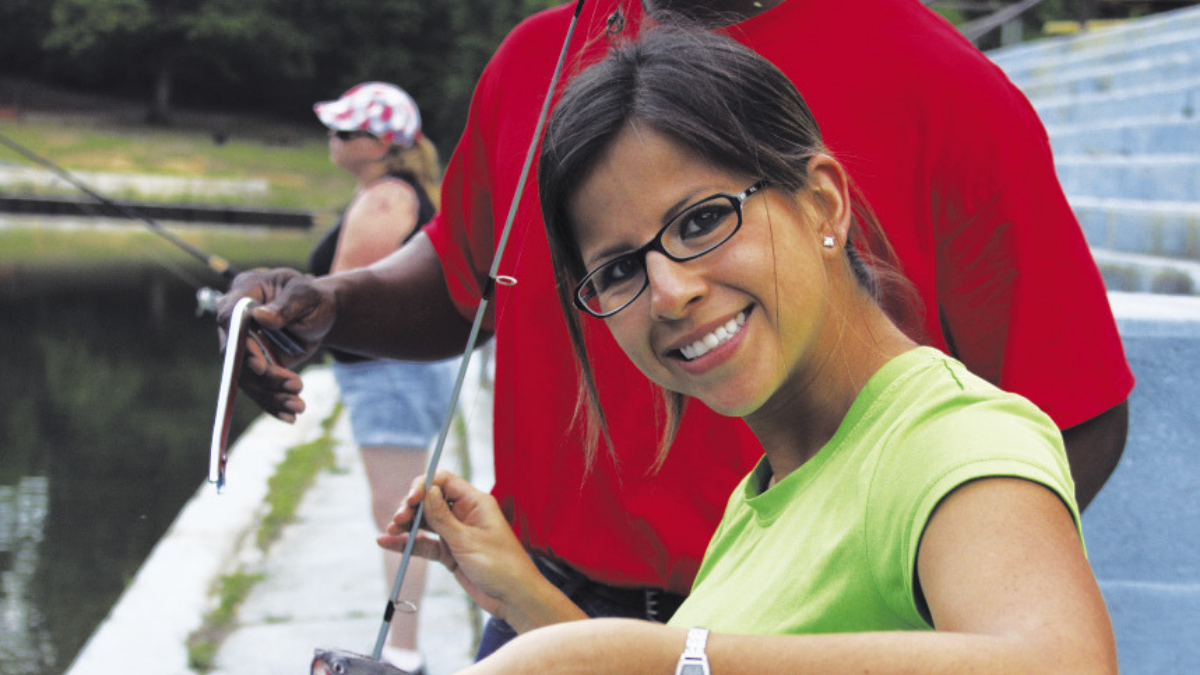 Outdoor Recreation programs provide opportunities to enjoy the great outdoors through an array of activities, including paintball, camping, backpacking, fishing, hunting and more. Our goal is to help Soldiers and family members acquire skills and develop interests that will last a lifetime. Events are posted at benning.armymwr.com, where you will find locations, times and contact details. Outdoor Rec, in Building 1707 on Gillespie Street, is open Monday through Saturday.
Parks and Ponds
There are a number of recreational areas on Fort Benning that offer a variety of amenities, including picnic areas, gazebos, primitive campgrounds and fishing ponds. To reserve a pavilion or gazebo, call 706-545-7978. Apply for a fishing permit and rent camping, boating and outdoor recreation equipment of all kinds at Outdoor Recreation, Building 1707 on Gillespie Street.
Kings Pond Recreation Area is a 74-acre recreation area in Harmony Church. Canoes, kayaks and small boats powered by trolling motors may be used on the pond. Fishing is allowed with a Fort Benning permit and a Georgia state-issued license.
Russ Park is on Main Post on Clark Road and has a picnic pavilion with playground equipment. Fishing at Russ Pond is open to children younger than 16.
With a 40-by-80-foot open-air pavilion, picnic tables and grills, Twilight Pond is the perfect place for your next unit activity or party. Though swimming is not permitted, an abundance of bass, bluegill, catfish and crappie makes Twilight ideal for fishing. Directions are available at benning.armymwr.com.
Weems Pond is great for bass, brim, catfish, crappie fishing and more. To get to Weems Pond, take Eighth Division to Jamestown Road, turn right and follow it for approximately 4.5 miles. The pond is on the left.
Victory Pond is frequently used for training Soldiers; be mindful and avoid this area when it is being used. Victory Pond is near Harmony Church. Take Eighth Division Road past the Armor School area. The pond will be on the right.
For information on any of these parks or ponds, go to benning.armymwr.com.
Follow Me Fitness Trail
This rugged trail is a 2-mile loop with a 1-mile shortcut that weaves through a large wooded area on Main Post. Enter on 1st Division Road near the Dixie Road intersection. The trail has eight fitness stations and 15 exercise challenges, great for running and walking. Plan carefully to avoid being on the trail after dark.
Hunting and Fishing / 706-545-7978
Fort Benning is a sports enthusiast's paradise. To rent a boat at Outdoor Rec's Equipment Resource Center, you must have a Boater Safety Card, available at benning.armymwr.com. Authorized MWR patrons 18 or older may sponsor up to three guests per day to hunt or fish on Fort Benning. There is no limit to the number of guests an individual may sponsor in a year, but no more than three at one time.
Who is authorized to hunt or fish on post?
• Active-duty service members, including Reserve and National Guard, and retired U.S. military personnel.
• Veterans with a service-connected disability of
30 percent or greater.
• Medal of Honor recipients.
• Current or retired full-time DOD civilian employees.
• Federal civilian employees working full-time on Fort Benning and retired federal civilians employed at Fort Benning immediately prior to retirement.
• Surviving spouses of military personnel (must have dependent ID).
• Foreign military personnel assigned to Fort Benning.
• Primary dependents of sponsors.
Permits and Vehicle Passes / 706-545-7978
Personnel authorized to hunt and fish on Fort Benning may purchase annual hunting and fishing permits at the MWR Equipment Resource Center, Building 1707, the Country Store at Uchee Creek Army Campground and Marina, or at the Recreational Shooting Complex. While hunting or fishing, the Hunting and Fishing Access Pass must be displayed in the front windshield.
Equipment Resource Center / 706-545-7978
The Outdoor Rec Equipment Resource Center rents boats, campers, motor homes, inflatable bounce houses, party equipment, box trailers, utility trailers, car haulers, tillers, mowers, super cookers, generators and much more. The facility has storage units, ranging from 5 by 10 feet to 10 by 20 feet, and storage for cars, boats and RVs. Hunting and fishing permits are available at the center, in Building 1707 on Gillespie Street.
Used Vehicle Lot / 706-545-7978
The Equipment Resource Center manages a POV resale lot on Gaudette Street, behind the Auto Skills Center. To register your vehicle at Building 1707, bring registration, insurance and ID card. The vehicle must be registered to the ID cardholder. The cost is $11 for 30 days. Information on how to purchase each vehicle is posted on its windshield. Remember, the Auto Skills Center offers a free prepurchase inspection.
Additional Services

Milton E. Long Library / 706-545-4911
Aside from our extensive collection of books and periodicals, Long Library offers a great variety of materials, equipment and services, including free wireless internet access, more than 40 computers, thousands of DVDs and CDs, digital audio books, book clubs and children's programs. The library is in Building 2783 on Eckel Avenue. Our research and reference resources are second to none, and our librarians are always happy to help. If you don't find what you're looking for, perhaps we can borrow it from another library.
Automotive Skills Center / 706-545-2337
Whether you want to work on your car or prefer to have a mechanic do it, the Fort Benning Automotive Skills Center has what you're looking for. The facility features 42 bays for auto repair and do-it-yourself servicing, with a variety of state-of-the-art equipment available. Staff members will answer questions on technical issues and guide you through your self-service project. A wide variety of supplies and parts are sold at the service center. Long-term vehicle storage is available for lengthy auto repairs or refurbishments.
The Auto Skills Center is open to all active-duty military personnel, retirees, National Guardsmen and Reservists, DOD civilians and family members. Prices are typically tens to hundreds of dollars less than most civilian car care agencies.
The center is in Building 111 on Marchant Street. Services include: towing, rebuilds, tune-ups, tire rotation and balancing, checking and filling fluids, general repairs and free prepurchase vehicle inspections.
24/7 WRECKER AND TOWING / 706-527-0971
Auto Skill's wrecker service will tow your vehicle to the Auto Skill Center or off post to a location of your choice. Available 24/7. The driver will quote the pricing.
24/7 MWR CAR WASH FACILITIES / 706-545-7298
MWR has three car washes: one on Main Post, Building 105 on Marchant Street; one next to the commissary in Building 9231 on Marne Road; and the third on Jamestown Road in Harmony Church. All locations have automatic and self-serve options.
Pet Services
VETERINARY SERVICES / 706-545-4444/1127
The Fort Benning Veterinary Treatment Facility, Building 265, 10th Mountain Division Road, provides outpatient services, vaccinations, minor medical care, dermatology consultations, surgeries, spaying and neutering, heartworm prevention, flea-control products, health certificates for travel and prescription foods to privately owned animals of military ID card holders of all branches. The VTF also monitors animal public health issues for the Fort Benning community. All animals residing on post or using the post dog parks must be registered at the VTF within 14 days of arrival. Pit bulls and Staffordshire terriers are banned on post.
DOG PARKS / 706-545-7978
MWR has two dog parks: one on the corner of Edwards and Carpenter streets on Main Post and another at the youth sports complex (Blue and French fields) on 1st Division Road. These parks include agility playground equipment. Pet owners must clean up after their dogs and monitor their behavior. All dogs must:
• Be registered at Fort Benning Vet Services (706-545-4444) and have shot records on file there.
• Wear a collar with current rabies tag.
• Be off-leash only in the park and leashed upon exiting.
• Be under voice control of owner at all times.
• Be accompanied by an adult, 18 or older.
DOG WASH / 706-545-7298
Attached to the Main Post car wash, our do-it-yourself, climate-controlled dog wash is the first of its kind on a U.S. military installation. The coin-operated booth offers washing, drying and flea and tick bathing options. The booth is automatically sterilized after each use. Located in Building 105, Marchant Street.
Laundromat / 706-545-3398
You can clean just about anything, including your TA-50 or king-size linens, at the Main Post Laundromat, Building 1683 on Gaudette Avenue. We have 81 heavy duty washers and 54 dryers — no waiting! You won't need a pocketful of quarters with our CCI card system. Simply put wash credits on your card and insert it into the machines. The more you use the post laundromat, the more credit you earn. While waiting for your wash, play pool or arcade games. Unit laundry parties can be arranged by appointment between 10 p.m. and 8 a.m. The laundromat is open 8 a.m. to 10 p.m. daily; last wash is at 9 p.m.