Bucket List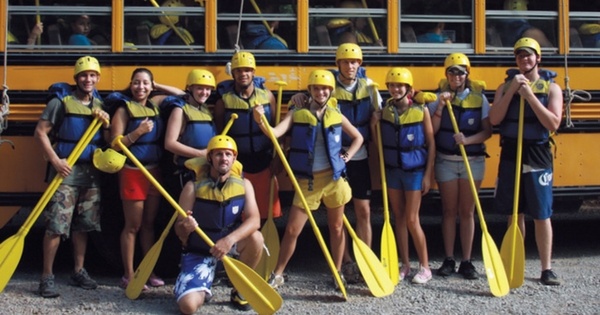 You will find no shortage of activities, events and attractions to keep you and your family entertained during your tour at Fort Benning. Each year, we solicit suggestions from our neighbors on post and off to compile a list of experiences you don't want to miss. Here's what they tell us:
Newcomers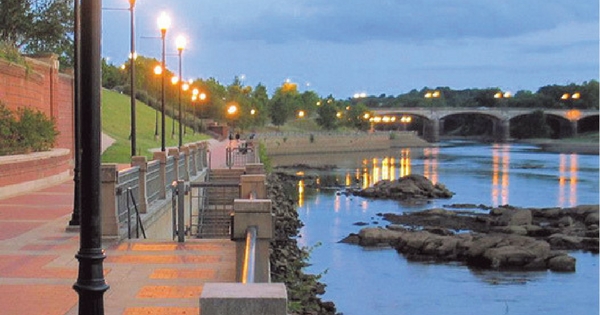 First things first. There are a few things you should do soon after you arrive to help you feel right at home here at Fort Benning. You'll want to attend a Newcomers Orientation as soon as possible. Army Community Service hosts them at 9 a.m. every Wednesday at Building 7 on Baltzell Avenue. These are free, and though Soldiers are typically required to attend, spouses can attend at their leisure, with or without their Soldier.
We host a free bus tour the third Thursday of every month for Soldiers and family members 18 and older. Child care is free and so is lunch. The tour starts at 8:30 a.m. at the Benning Club and ends at about 2 p.m. Space is limited, so be sure to register by calling 706-545-4468 or email benningmwr@gmail.com.
Finally, be sure to register for weekly email updates at benning.armymwr.com. We'll make sure you know about events, special offers and discounts, concerts, travel opportunities and more.
Welcome to Fort Benning. We're glad you're here, and we think you will be, too.
DINING
The Benning Club periodically hosts Sunday brunches for special occasions, such as Valentine's Day, Easter, Mother's Day and Christmas. These popular events feature traditional breakfast and lunch favorites, a classic assortment of entrees, carving stations, unlimited desserts and pastries, a chocolate fountain and so much more. Be sure to try the most popular items on the menu: the bread pudding, eggs Benedict, and macaroni and cheese. (You've never had mac and cheese quite this good.) Reservations are required, as space is limited. Reserve your table at benning.armymwr.com.
Dinglewood Pharmacy in Columbus serves up the South's original scrambled dog, a hot dog smothered in onions, pickles, ketchup, mustard, oyster crackers and the secret-recipe chili that sets it apart from the various imitations served across the Southeast. Eat it with a fork or spoon, and wash it down with a Cherry Coke. This is the real deal, invented in Columbus and served at the same lunch counter where folks have been ordering it for half a century. Dinglewood Pharmacy, 1939 Wynnton Road, was established in 1918, making it the oldest eating establishment in town. Half-hour wait times at lunch are not unusual. Be patient; it's worth it.
Four Winds Restaurant in Cusseta is often mistakenly referred to as the "Ranger Burger" for its signature sandwich, a massive double bacon cheeseburger with all the fixings. Though every sandwich on the menu pays homage to a military unit or MOS, it's the Ranger Burger that put Four Winds on the map. Few can finish it off. A trip to Four Winds is customary for newly tabbed Rangers, and it's a favorite among the Soldiers of the 4th Ranger Training Battalion, who travel back and forth from Camp Rogers to Camp Darby on Highway 26. For more information on Four Winds, call 706-989-3401.
Java Cafe serves a flatbread pizza that is flat-out delicious. Let's face it, military families have traveled the world and often have strong opinions about what qualifies as quality pizza. New York style with thin crust, or deep dish a la Chicago? And nothing compares to a legit Pizza Margherita served in that oh-so-darling bistro right outside the gates of Army Base Vicenza. But our readers continually vote the Java's flatbread pizza the best in the Chattahoochee Valley.
In the recent past, fried pickles were a Southern novelty, but these days you'll find them all across the country. Nowhere will they compare to the fried pickles at the Cannon Brew Pub, at 1041 Broadway in Columbus, though Four Winds gives them a run for their money. You'll find a lot to love about the Cannon Brew — the food, the nightlife, the brew — but don't miss the fried pickles.
Being as the military has made the Chattahoochee Valley a melting pot of cultures and tastes, there are no clear-cut winners when it comes to barbecue. But there are definitely no losers. Among the top contenders, you'll find Country's, Clearview, 13th Street, Macon Road and Mike & Eds. With the exception of Country's three Columbus locations, most of these restaurants lack any semblance of ambiance, but they make up for it in taste. Southern barbecue is an experience, so don't miss it while you're here. Give them all a try — pace yourself — and pick your personal favorite.
It's the facility, not the food, that sets Wynnton Road Burger King apart from every other fast-food restaurant in the Chattahoochee Valley. Located at 2033 Wynnton Road in midtown Columbus, this BK took up residence in 1982 in a Tudor revival-style house built in 1924 without destroying the beauty of the interior. Each room is filled with photos chronicling Columbus history. With a sandwich in one hand and a drink in the other, take yourself on a historic walking tour from room to room.
Nature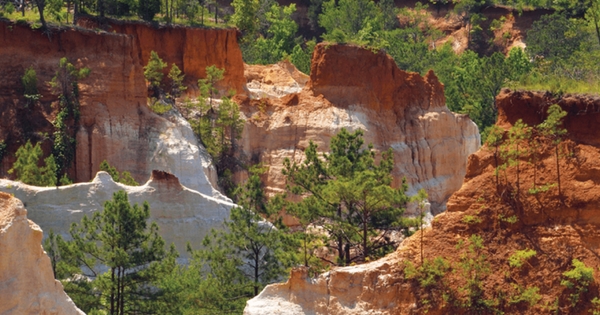 The RiverWalk is so much more than a walking path; it's a 15-mile linear park that starts at Fort Benning on Baltzell Avenue and hugs the banks of the Chattahoochee all the way through Columbus and into Phenix City. It's perfect for walking, running and biking. You will enjoy nature and art along the way. If you prefer a more exciting relationship with the river, take the plunge and raft or kayak more than 2 miles along the world's longest urban whitewater course. For information on rafting the rapids, call 706-596-0111.
Oxbow Meadows Environmental Learning Center is a fabulous resource for families with young children. Though special events may cost now and then, there's never a charge for regular admission to this nature and animal "museum," filled with reptile and aquatics exhibits. Oxbow's newest addition is the TreeTop Trail, a 30-minute tour 35 feet above the ground, through magnificent oaks, hickories and sweet gum trees. Here you'll enjoy a lofty perspective of the wetlands, and if you're lucky, you'll spot a few songbirds, vultures, eagles, deer and wood ducks along the way.
Providence Canyon, known as "Georgia's Little Grand Canyon," is the nucleus of the 1,003-acre Providence Canyon State Park, just about 45 minutes south of Fort Benning in Stewart County near the town of Lumpkin. The canyon is actually a network of vast gullies believed to have been caused by poor farming practices and erosion in the 19th century. Today, those canyons make for great hiking and camping. The 3-mile rim hike is fairly easy, but it offers incredible views of the canyons. More experienced hikers will enjoy the 7-mile backcountry hike down into the canyon, where you will get a close look at the striated walls, formed by layers of sandy clay colored pink, purple, orange and red.
Holidays & Celebrations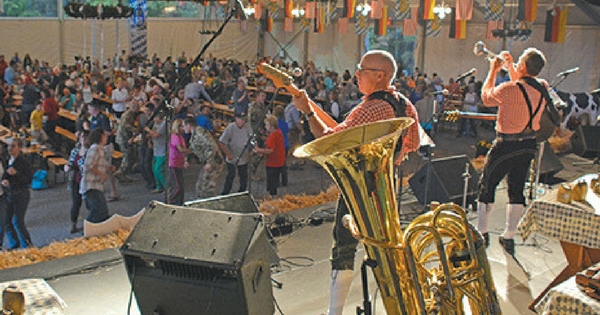 The Easter bunny makes a special appearance every spring on the lawn of Riverside, the home of Fort Benning's commanding general, for the Spring Eggstravaganza. This free, family event includes egg hunts, games, refreshments and prizes. Bring a camera and baskets.
The Independence Celebration on Fort Benning's York Field features great music, food, entertainment, military displays and demonstrations and the Chattahoochee Valley's largest fireworks show. This is a free, family event typically held the weekend before July 4 to give families a chance to travel over the holiday.
Oktoberfest, Fort Benning's favorite fall tradition, returns to the Uchee Creek each October. Put on your dancing shoes and enjoy traditional German music (including an authentic oompah band), food, games for all ages and a Volksmarch. The fun starts with a ceremonial keg tapping Friday evening. This family event is open to the public Friday through Sunday. Oans, zwoa, drei, g'suffa!
Santa pays a visit every year during December to Riverside. This free event includes prizes, games, face painting, cookies and cocoa and a chance for your children to meet Santa Claus, climb on his lap and share their hopes and dreams for world peace, an end to hunger and a viable alternative energy source — or an iPad. Dress warmly and expect long lines. Riverside is at the intersection of Vibbert and Lumpkin roads.
Here in the South, we string Christmas lights to anything that stands still. Santa "drops" in for a visit during the annual Lighting the Jump Tower each year on Eubanks Field, and if the weather is just right, we'll give you the chance to jump out of a 34-foot training tower.
The Chaplains Program hosts the annual Christmas Tree and Menorah Lighting Ceremony every year on the Field of the Four Chaplains, next to the Infantry Center Chapel. This is a free family event, with refreshments, entertainment and a visit with Santa.
With more than 8 million lights and 15 dazzling scenes, a Christmas village and more, Callaway Gardens' Fantasy in Lights is one of the South's most spectacular holiday light and sound shows, named one of the world's "Top 10 Places to See Holiday Lights" by National Geographic Traveler. Get your discounted tickets at Tickets & Travel in the commissary mall.
Travel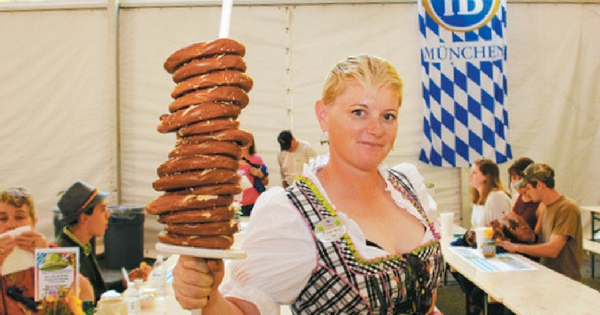 Fort Benning's Destin Recreation Area is a private, gated resort in the heart of Destin. Just 220 miles south of Fort Benning, between Pensacola and Panama City in Florida, the resort is sprawled across 15 acres along the Choctawhatchee Bay, minutes from the Gulf of Mexico. Guests of the Destin Army Recreation Area have access to a private beach, reserved for use by military personnel, less than 3 miles from the resort. We have two- and three-bedroom villas, one-bedroom suites, hotels and studios, an RV site and a full-service marina, where you can charter a fishing or dolphin-seeing tour.
Uchee Creek Campground and Marina, 7 miles from Main Post on the Alabama side of the river, is a 385-acre park with 85 RV sites, 39 cabins, 15 chalets, tent sites, numerous recreation areas, rental facilities and a wealth of outdoor activities. You will find more information about Uchee Creek on Page 42.
Andersonville, Georgia, was the site of Camp Sumter, the South's largest federal prison during the Civil War. Of the 45,000 prisoners camped inside the stockade during its 14 months of existence (as many as 32,000 at one time), more than 13,000 died of disease, exposure and starvation after supply lines were destroyed by Northern forces. Capt. Henry Wirz, the post commander, was the only person hanged for war crimes after the war. The story of Andersonville Prison has been made into movies and books. Today, visitors can tour the tiny town of Andersonville, the nearby fort, which has been largely reconstructed, and Andersonville National Cemetery and Prisoner of War Museum. You will be intrigued by the mysteries of the cemetery. Andersonville National Historic Site is less than 60 miles southeast of Fort Benning just off Georgia Highway 49.
Pine Mountain, Georgia, is called the Gateway to Callaway Gardens, and certainly the 6,000-acre gardens are a popular destination, with its annual Hot Air Balloon Festival, golf courses, camping, hiking, botanical gardens, the butterfly conservatory, the world's largest man-made lake and so much more. Callaway frequently offers free admission to the military. But don't miss the opportunity to visit the quaint town of Pine Mountain while you're there. You'll enjoy locally owned boutiques, antiques shops, arts and crafts produced locally and a variety of restaurants. Pine Mountain is 46 miles north of Fort Benning.
The tiny town of Warm Springs, Georgia, is 46 miles northeast of Fort Benning, just beyond FDR State Park in Pine Mountain. President Franklin D. Roosevelt put Warm Springs on the map when he built a home here to be close to the warm spring waters that offered relief for the pain he suffered as the result of polio. It was here, while sitting for his portrait, that Roosevelt suffered a fatal cerebral hemorrhage April 12, 1945. While you're here, be sure to visit his Little White House Historic Site and tour the Franklin D. Roosevelt Museum, where you will view the unfinished portrait of Roosevelt.
Sports, Fitness & Racing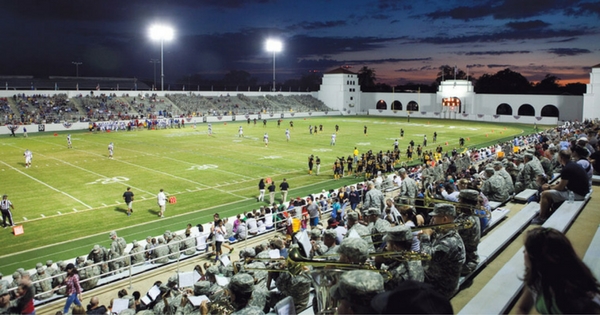 Catch a game this fall at Doughboy Stadium. When Fort Benning constructed a football stadium in 1925, it was dedicated to the infantrymen who died during WWI. The dedication of Doughboy Stadium was celebrated Oct. 17, 1925, with a game between the Blue Tide of Fort Benning and a team from Oglethorpe University out of Atlanta before a crowd of 9,000. Fort Benning's decisive 27-6 victory foreshadowed a lengthy period of success for Fort Benning football. Dwight D. Eisenhower, who earned five stars before becoming president of the United States, helped coach the Doughboys to an all-Army championship the following year. Fort Benning quickly earned a reputation as a contender among colleges throughout the Southeast, playing teams from the universities of Florida, Georgia and Alabama. The success of the Doughboys waned when Fort Benning Soldiers were called to fight in Vietnam. The installation fielded post teams up until 1983, when the decision was made to disband the team in favor of a strong intramural program. The program was resurrected in 2009, and you can catch any number of games, including the annual Doughboy Bowl against Columbus State University, every fall. Games are free and frequently include vendors, activities for kids, entertainment and more.
Catch a game at Gowdy Field. Fort Benning's most historic baseball and softball field was built with leftover funds donated for the construction of Doughboy Stadium. It is named in honor of Sgt. Harry "Hank" Gowdy, the first Major League Baseball player to enlist in WWI. He served in the 166th Infantry, 42nd "Rainbow" Division, and saw action in all the unit's major battles. Gowdy returned to the pros after the war and caught for the New York Giants, who beat the Washington Senators, 9-6, at Gowdy Field on March 31, 1925, as part of Gowdy Field dedication day activities. Gowdy later returned to the Army at age 53 after Pearl Harbor was attacked. He received a commission and was sent to Fort Benning where he served as the athletic training officer. By war's end, he attained the rank of major. Jackie Robinson, Whitey Ford, Chuck Stobbs and even Cal Ripken Jr. were among the many notables who played ball on Gowdy Field. These days, intramural teams and the Fort Benning men's softball team play at Gowdy regularly, and you can attend these events for free.
MWR's Sports, Fitness and Aquatics Division hosts the annual Fort Benning Race Series, which includes a number of events on post and off. These competitions are open to the public and most include prizes awarded to top finishers in each division. Register for any of these events at Smith Fitness Center or www.active.com. The Race Series includes the Chesty Puller Half Marathon Trail Run, the Reverse Sprint Triathlon, the Oktoberfest 10K Cross Country Challenge and a number of other races in the surrounding communities. For more information, call 706-527-2275.
Four Legged Fun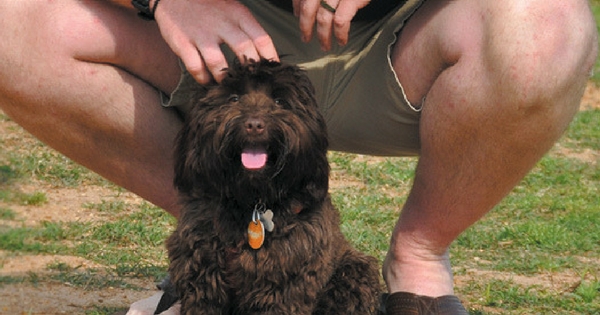 MWR's Outdoor Recreation hosts the annual Bark to the Park at the dog park on Zuckerman Avenue for Fort Benning families and their dogs. It is free fun for everyone, with canine competitions, refreshments, games and prizes. All four-legged participants must be registered with Vet Services. We'll post details on Facebook and at benning.armymwr.com.
But you don't have to wait for the zoo to come to you. The 500-acre Wild Animal Safari in Pine Mountain, about 45 miles from Fort Benning, features hundreds of exotic animals from around the world. Drive through the 3-mile Serengeti Adventure and enjoy a close encounter with giraffes, zebras, buffalo, camels, rhinos and many more. Tour in your own vehicle or a rental van or hop on the tour bus. Once you've finished the Serengeti Adventure, take a casual stroll through the Walk-About and meet bears, hyenas, alligators, monkeys, ligers and more. What's a liger? You'll have to visit and see for yourself.
Shows & Entertainment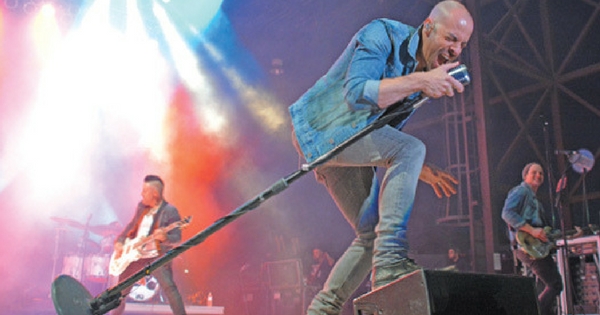 Fort Benning's open-air Wetherby Concert Field on Custer Road is where we host a number of exciting events throughout the year, including concerts, shows, flea markets, movies and horsemanship demonstrations. For a schedule of events, stay tuned to benning.armymwr.com.
Columbus is home to the historic Springer Opera House, the "State Theater of Georgia," where you'll enjoy world-class plays all year long. Built in 1871, the Springer has hosted such notables as Edwin Booth, Buffalo Bill, John Phillip Sousa, Ethel Barrymore, W.C. Fields, Burt Reynolds, Garrison Keillor and so many more. Military ID card holders are frequently offered discounts on season tickets and individual shows. Do not miss the popular, hilarious production of "A Tuna Christmas!" The Springer offers a Mainstage Series, a Studio II Series, a Children's Series and the largest theater academy in the Southeast, which includes summer camps for the kids. For more information, go to www.springeroperahouse.org.
The RiverCenter for the Performing Arts, just around the corner from the Springer, boasts three performance halls and hosts world-renowned artists and shows.
Popular activities in Columbus include the free Uptown Concert Series, a family-friendly event that returns each spring to the lawn on Broadway, and the Market on Broadway from 9 a.m. until noon every Saturday from April to November in the 1000 and 1100 blocks of Broadway. You will find more than 100 local vendors selling anything and everything. The market features many local and organic farmers selling produce, along with soap vendors, home goods, jewelry vendors and baked goods.