Community Spouses' Club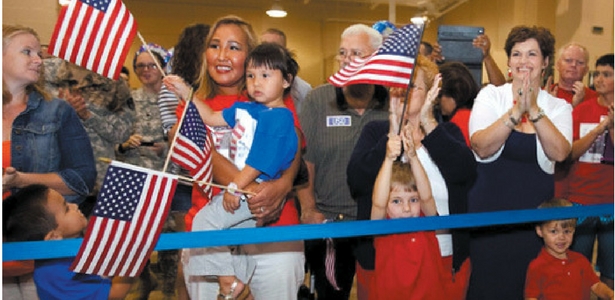 The Community Spouses' Club enhances the lives of military spouses. Activities include monthly luncheons and dinners, the annual Benning Bazaar, the Fort Benning Tour of Homes, auctions and a reception for scholarship recipients. The CSC supports the communities, on post and off, in a variety of ways, including financial aid to organizations, based on need and merit. Revenues from the Fort Benning Thrift Shop are used to support the CSC's Community Grants and Scholarship Fund.
The Thrift Shop is a consignment shop that offers a variety of gently used items, including jewelry, linens, furniture, clothing, art, lamps, rugs and much more. The shop is open to the public, but only military ID card holders can consign merchandise. The shop is in Building 1713 in the plaza behind the Main Post Mini Mall on Ingersoll Street. It is open 10 a.m. to 2 p.m. Tuesday through Thursday and the first Saturday of the month. Donations are accepted. For more information, call 706-687-4830.
The Community Spouses' Club is open to spouses, widows and widowers of military ID card holders of all ranks, including active duty, Reserve or National Guard components, retirees, international forces, civilian employees of the Department of Defense and their spouses. The club is also open to active-duty Soldiers. Membership runs from August to May. For more information, go to www.fortbenningcsc.org.
Welcome Home!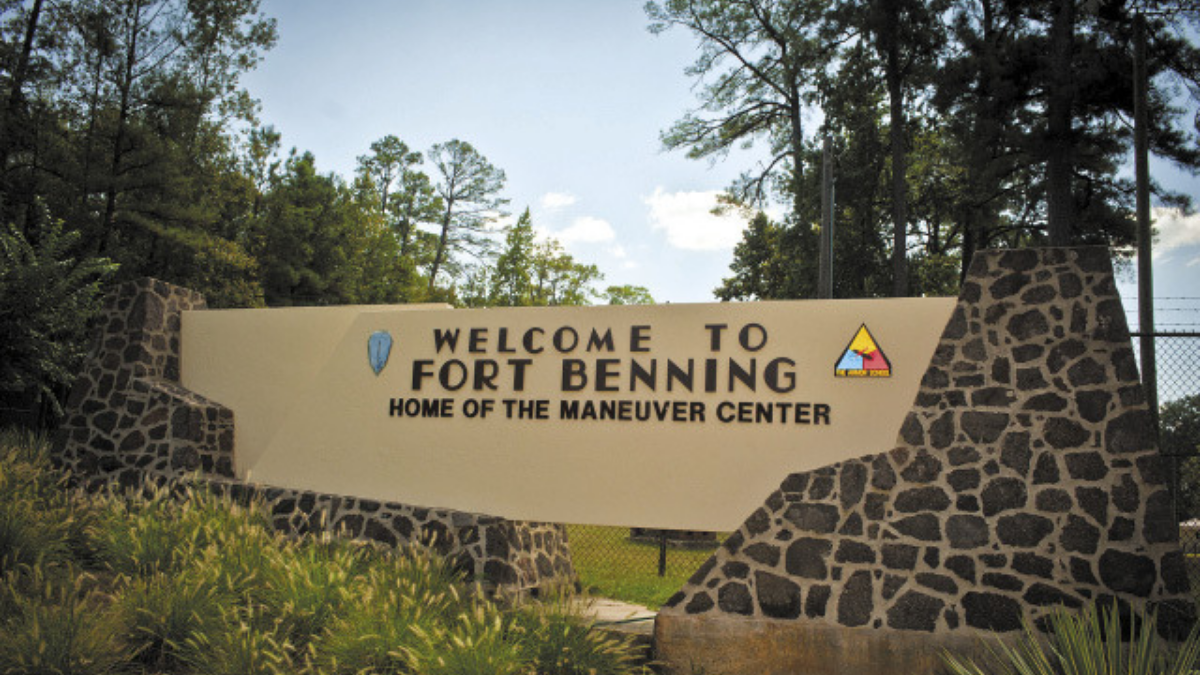 Welcome to Fort Benning, the Maneuver Center of Excellence and home of the Infantry and Armor. More than half of all new Soldiers who enter the Army this year will do so here at Fort Benning. We also train all new paratroopers, Rangers, officer candidates, Infantry and Armor lieutenants, captains and noncommissioned officers.
Fort Benning is the sixth-largest military installation in the U.S. with the third-greatest troop density. The post covers over 182,000 acres, mostly in Georgia, with about 12,000 acres across the Chattahoochee River in Alabama. Nearly 80,000 Soldiers train at Fort Benning every year, and more than 100,000 Soldiers, family members, veterans, civilians and contract employees live, work, play and use services on the installation every day. But there's always room for more, and we're glad you're here!
We host a free Newcomers Orientation from 9 to 11 a.m. each Wednesday at Army Community Service, Building 7, on Baltzell Avenue. Here you will learn about resources, programs, activities and organizations on Fort Benning and in the local communities to help you and your family enjoy life in the Chattahoochee Valley. Bring the family and enjoy breakfast on us! For more information, call 706-545-0403.
The Newcomers Orientation is hosted by the Relocation Readiness Program, a component of Army Community Service. RRP offers a comprehensive support system to help you and your family make permanent change of station moves as smoothly as possible. The mission of RRP is to minimize the stress of relocation and simplify the moving process. You will find more information about the RRP the Family and MWR section.
Soldiers, their spouses and family members 16 and older are invited to participate in our free monthly Benning Bus Tour from 8:30 a.m. to 2 p.m. the third Thursday of each month. This event includes free child care and lunch. Register today, as space is limited. Call 706-545-4468 or email benningmwr@gmail.com.
We also host the annual Life is Better at Benning Expo each year in August at the Benning Club on Main Post. New or not, our guests enjoy visiting with a great variety of vendors who represent business, organizations and programs on post and off. This free event includes great prizes and lots of freebies. Bring the whole family! For the date and time, stay tuned to benning.armymwr.com.
Register for our weekly email updates at benning.armymwr.com, and we'll make sure you're the first to know about events, special offers and discounts, travel opportunities, sports, concerts and more.
You will find maps inside this guide, a comprehensive phone directory in the back and a list of phone numbers we think you'll find handy to tuck in your glove box or bag.
Welcome to Fort Benning. We're sure glad you're here, and we think you will be, too.
Getting Here, Getting Around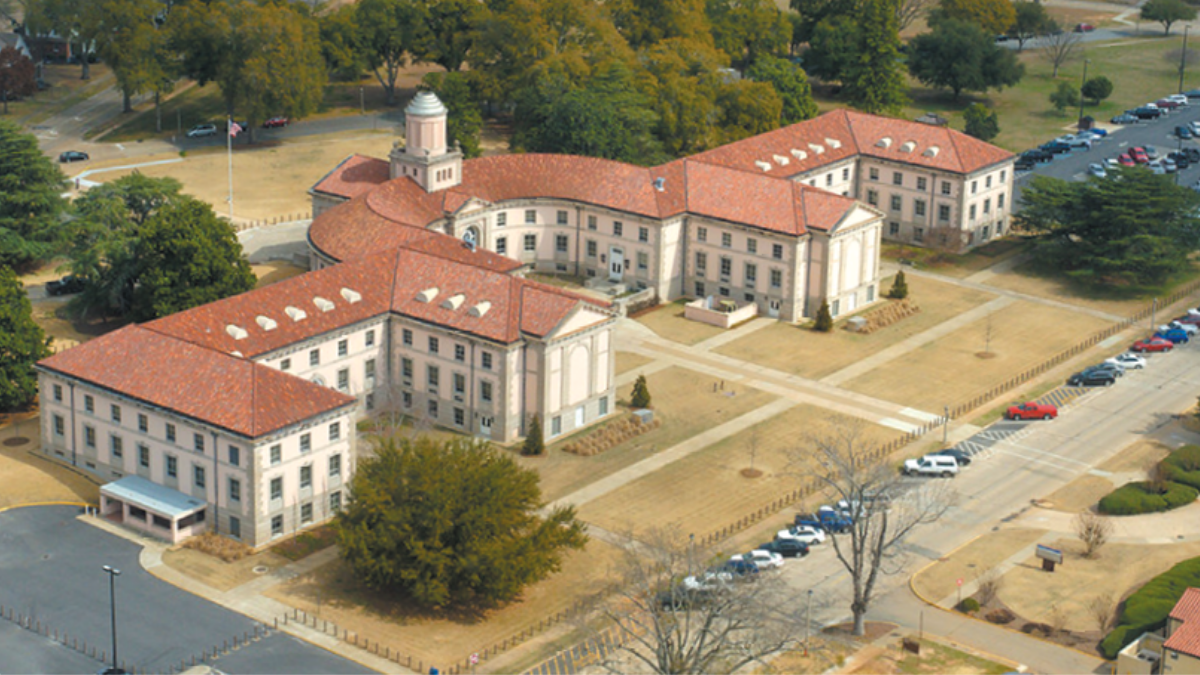 If you arrive by commercial airline, you will likely fly into Hartsfield-Jackson International Airport in Atlanta or the Columbus Metropolitan Airport in Columbus. The Directorate of Family and Morale, Welfare and Recreation (MWR) partners with Groome Transportation to offer affordable, round-the-clock shuttle service from both facilities. For more information about Groome, call 706-324-3939 or 800-584-6735.
You will have no problem accessing the post with your military ID at any gate. If you do not have a military identification card, you will stop at the Visitors' Center at the 185 gate to acquire a pass. All passengers in your vehicle who are 16 and older should be prepared to show a photo ID. Soldiers and family members with military ID can enter the post from Interstate 185 south, Benning Road (just south of the National Infantry Museum) or Highway 280/27 at Harmony Church.
Please drive with caution on the installation and remember that texting or using hand-held electronic devices is strictly prohibited while driving. Slow to 10 mph during Operation Slowdown, from 5:30 to 7:30 a.m. Monday through Friday, when Soldiers are doing PT or whenever you pass troops in formation.
Reporting In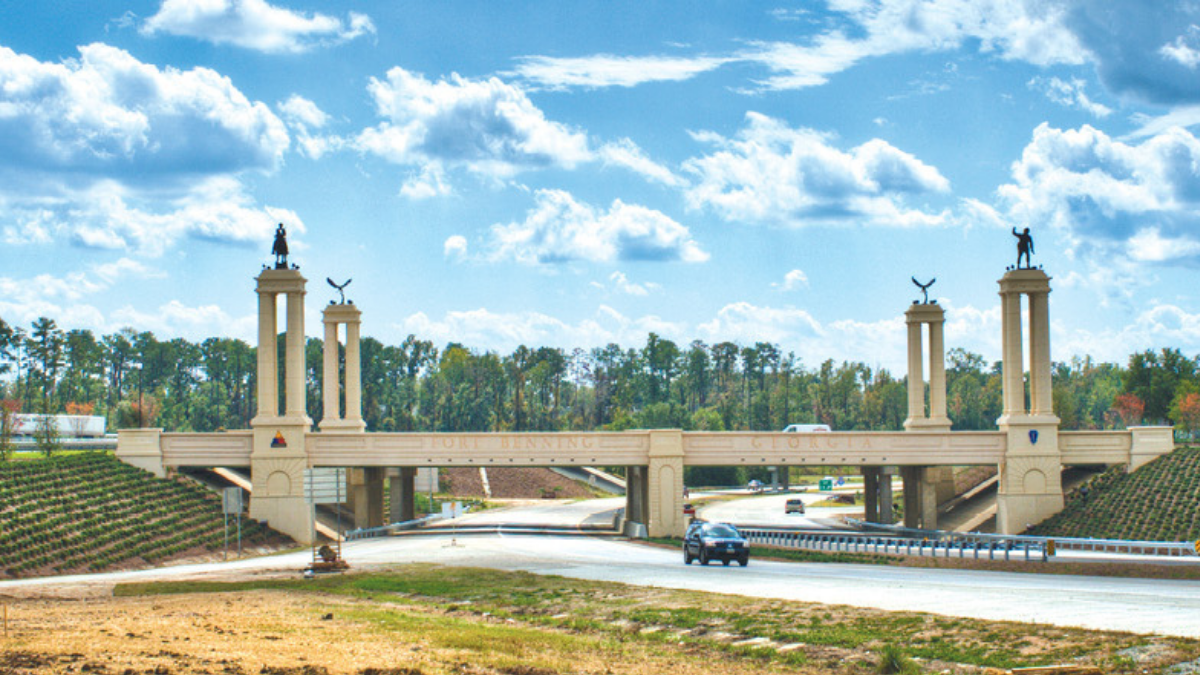 New permanent-party arrivals will report to the Installation Replacement Division, Building 35 on Morrison Avenue. This office is open from 5:30 a.m. to 5 p.m. weekdays. Here you will begin in-processing, which typically takes about five days, occasionally as long as a week. The process includes a number of appointments around post, updating DEERS information, enrolling in TRICARE, financial readiness and more. Please make sure you have your PCS orders, DA Form 31 (leave form), personnel file and medical and dental records. Officers and NCOs will need a copy of their latest OER/NCOER or DA Form 1059. If you arrive after hours or on a weekend, report to McGinnis Wickam Hall, Building 4. For more information about in-processing, call 706-545-4577/5686.
If you are a single Soldier E-5 or below, you will be assigned temporary billeting. If you are accompanied by your family or you are a single Soldier E-6 or greater, you will find lodging on Main Post. For more information, call 706-689-0067.
Register Your Weapons
It is important that you register privately owned firearms as soon as you arrive at Fort Benning if you live in post housing or barracks or access post with your weapons for any reason, including hunting or target practice. Soldiers must obtain their unit commander's approval using FB FM 190-11. Register weapons at the MP station in Building 71. Do not bring weapons into the building. If you live on post, you have 10 days to complete this process upon introducing a weapon to Fort Benning. Weapons must remain in quarters until registration is complete. Failure to register a firearm may result in UCMJ action, titling for weapons violation, exclusion from the installation and loss of hunting privileges.
Privately owned firearms can only be stored in unit arms rooms, post quarters, MWR lodging facilities, MWR range facilities or other facilities approved by the DES Physical Security Branch. Storage of firearms in privately owned vehicles is prohibited.
The carrying of a concealed weapon on the installation is prohibited, with no exception. For more information, call 706-545-5223/5222.
Register Your Pets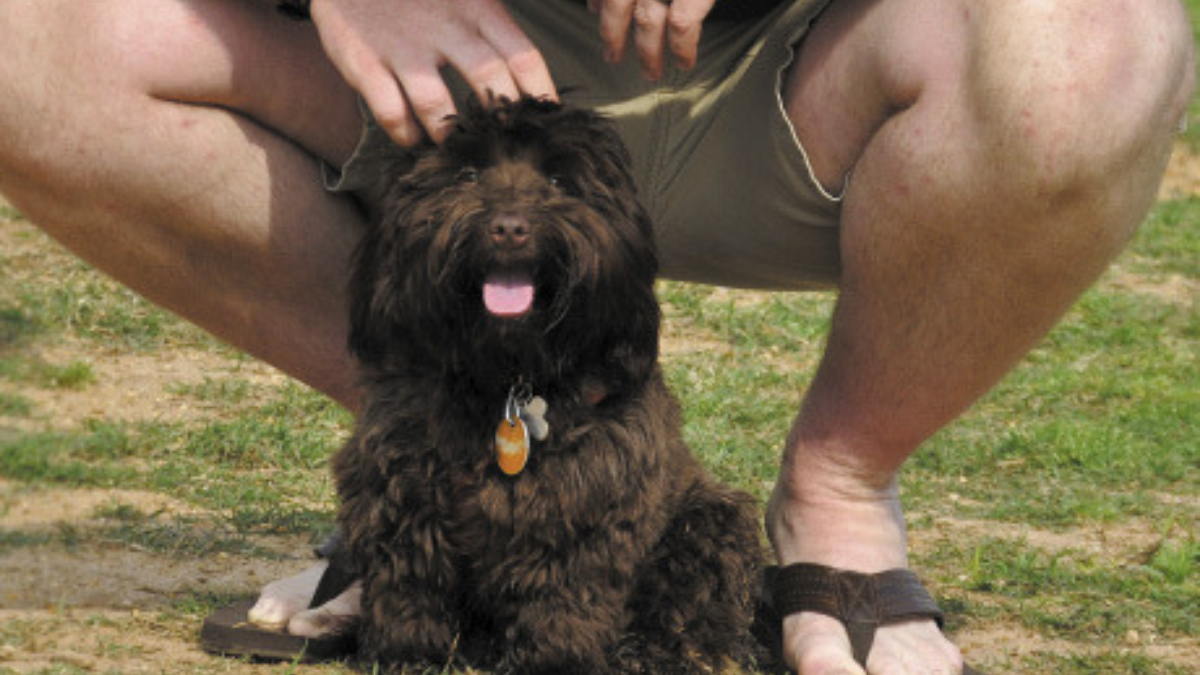 All animals must be registered within 14 days of arrival if you live on Fort Benning or if you use any of the pet facilities, such as the dog wash, dog parks or Veterinary Services. Register your pets at the Vet Treatment Facility between 8 a.m. and 4 p.m. weekdays at Building 265 on 10th Mountain Division Road.
Post lodging facilities have a limited number of pet-friendly accommodations for inbound and outbound personnel, but you must call ahead to reserve them. There is a $25 nonrefundable deposit and a charge of $5 per day for each pet. You must have shot records with you when you check in. To inquire about the availability of pet-friendly rooms, call 706-689-0067. You will find more information about pet care and services on Fort Benning.
Household Goods
The Personal Property Branch manages inbound shipments of household property and temporary storage, should your goods arrive before you've been assigned quarters. To schedule delivery of property, request storage or check the status of your shipment, call the Inbound Section of the Personal Property Branch's Transportation Office at 706-545-4900 or visit Room 105 in Building 6 on Main Post.
If you are assigned post housing, please be aware that boats, RVs and trailers cannot be parked in driveways or on the street for more than two days. MWR's Outdoor Recreation offers secure storage for all sorts of recreational and utility vehicles, including automobiles, trailers, boats, motorcycles and RVs. It also has storage units for surplus household goods, with prices starting at a reasonable $40 per month. Outdoor Rec is on Main Post in Building 1707 on Gillespie Street. For more information, call 706-545-7978.
Where to Go For Good Information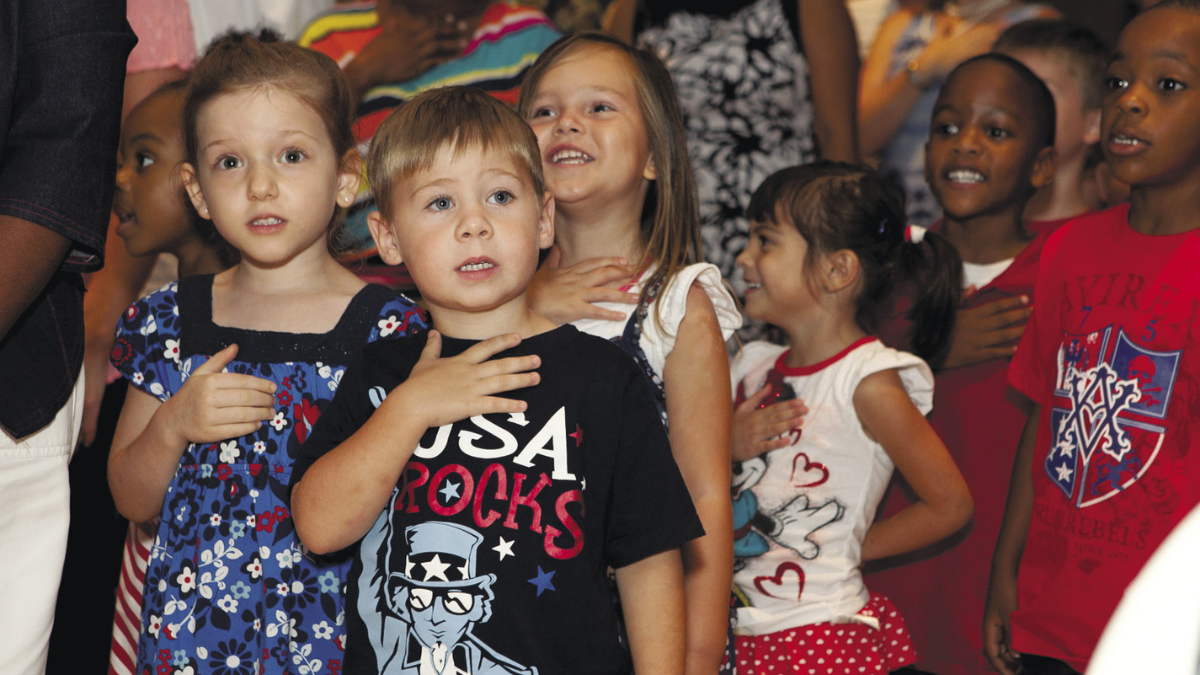 You will find many credible sources for information about Fort Benning online. Many Fort Benning units and organizations have authorized Facebook pages. Be cautious of unauthorized publications, websites or Facebook pages that use Fort Benning, the Maneuver Center of Excellence, unit designation or insignia to solicit interest or participation.
The Directorate of Family and Morale, Welfare and Recreation maintains a robust website with information about family activities, entertainment and services, financial services, dining and recreation, programs for single Soldiers, child care, youth activities, sports for all ages, fitness and recreation facilities, outdoor fun and much more. On the home page, benning.armymwr.com, you will also find a calendar of events and a link to our Facebook page. While you are there, be sure to register for weekly MWR emails about events, specials and discounts.
There are various organizations on post that will help you make new friends, stay informed, have fun and make memories that will last a lifetime. Single and unaccompanied Soldiers will enjoy participating in the BOSS program listed on Page 37 of this guide. Every unit has a Family Readiness Group that will be beneficial to spouses, particularly during deployments and absences associated with training.
You're Sure to Have Questions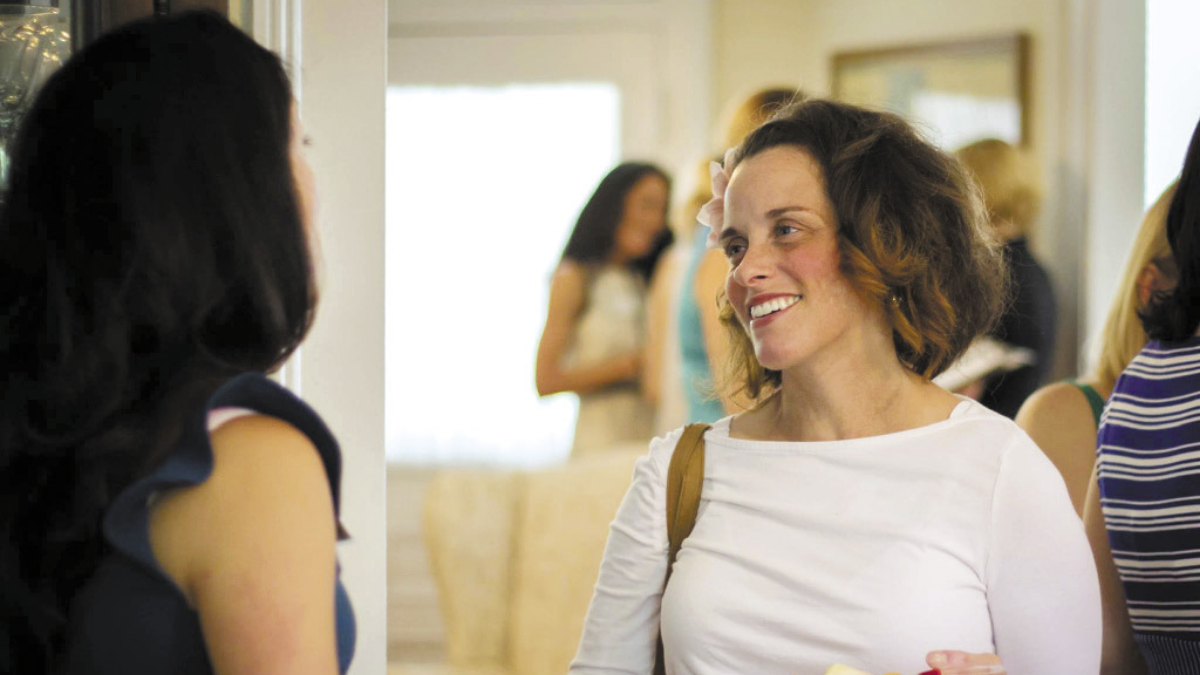 We continually work to make this Tour Guide as convenient and informative as possible. If you find we have not answered your questions, please let us hear from you. Send emails to benningmwr@gmail.com.
INFORMATION ON ID CARDS
The ID card center is in the Commissary Mall on Marne Road. Schedule an appointment at
https://rapids-appointments.dmdc.osd.mil/appointment.
To acquire a Common Access Card, or CAC, you will need an AKO account and two forms of ID, including a photo ID. Civilian employees must be entered into the RAPIDS system by CPAC. Contract employees must be entered into the CVS system by a trusted agent.
Be sure to bring the following documents to your DEERS enrollment appointment:
• Two forms of ID (one must be a picture ID from a local, state or government agency.)
• Social Security card or letter from the Social Security Administration.
• Marriage or birth certificate (original document or certified copy with seal).
• Sponsor or power of attorney (Special POA must specify for DEERS and ID card issuance).
• Divorce decree, if appropriate.
• If a stepchild, you must have a marriage certificate, birth certificate and Social Security card.
Military retirees and their family members will need two forms of ID (one must be a picture ID from a local, state or government agency) and your sponsor or a power of attorney.
Update your address in DEERS at www.tricare.mil/DEERSAddress or email changes to addrinfo@osd.pentagon.mil. Your email should include your telephone number, sponsor's name and Social Security number, new address and effective date, and names of family members affected by the change.
For information on the Military Personnel Division, see Page 30 or call 706-545-6819. For information about DEERS, call 706-545-9085/4068.