To Augusta-Richmond and Columbia Counties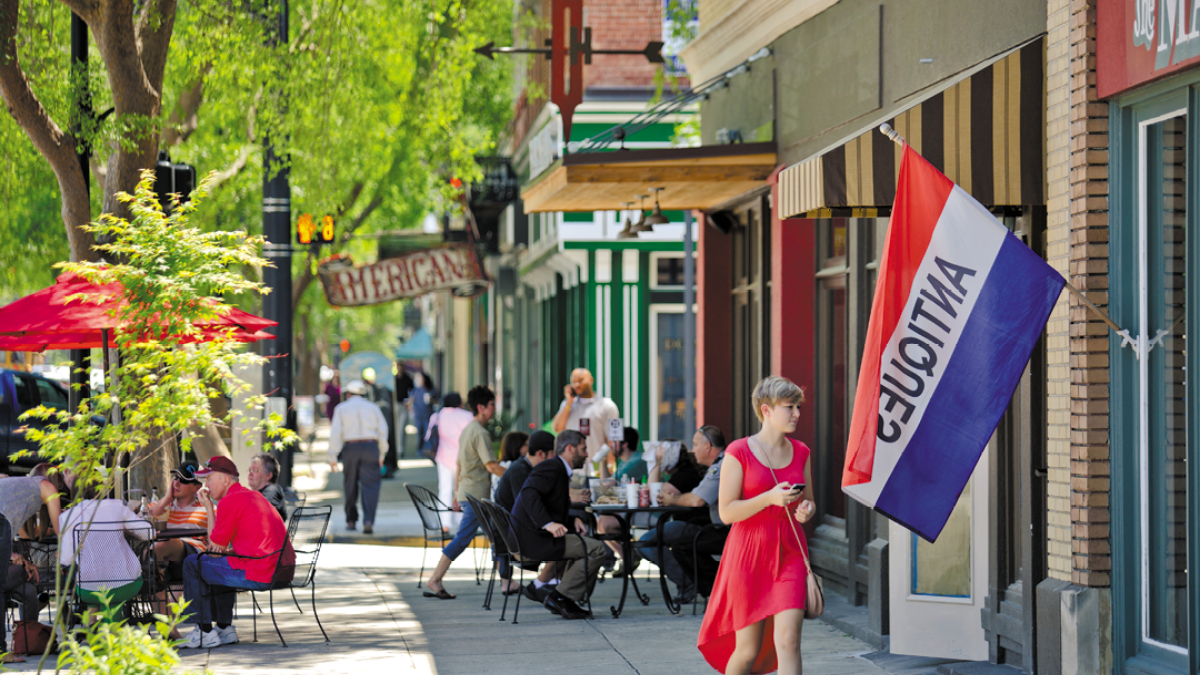 Welcome to Georgia! Known as the Classic South, Augusta-Richmond and Columbia counties are in eastern Georgia near the Georgia-South Carolina state line.
Augusta-Richmond County is a consolidated city-county with a population of more than 197,000 and is home to Fort Gordon. Columbia County has approximately 151,000 residents. The legal county seat is Appling, but the location of Columbia County's government and courts is Evans.
These counties, and others nearby, offer many historical and cultural attractions, plus modern amenities. Outdoor activities abound, including fishing, golfing, horseback riding and camping.
There are also shopping, dining and nightlife opportunities for residents to explore. Annual events, festivals and museums celebrate everything from the area's Native Americans to a major golf tournament to comedy duo Laurel and Hardy.
History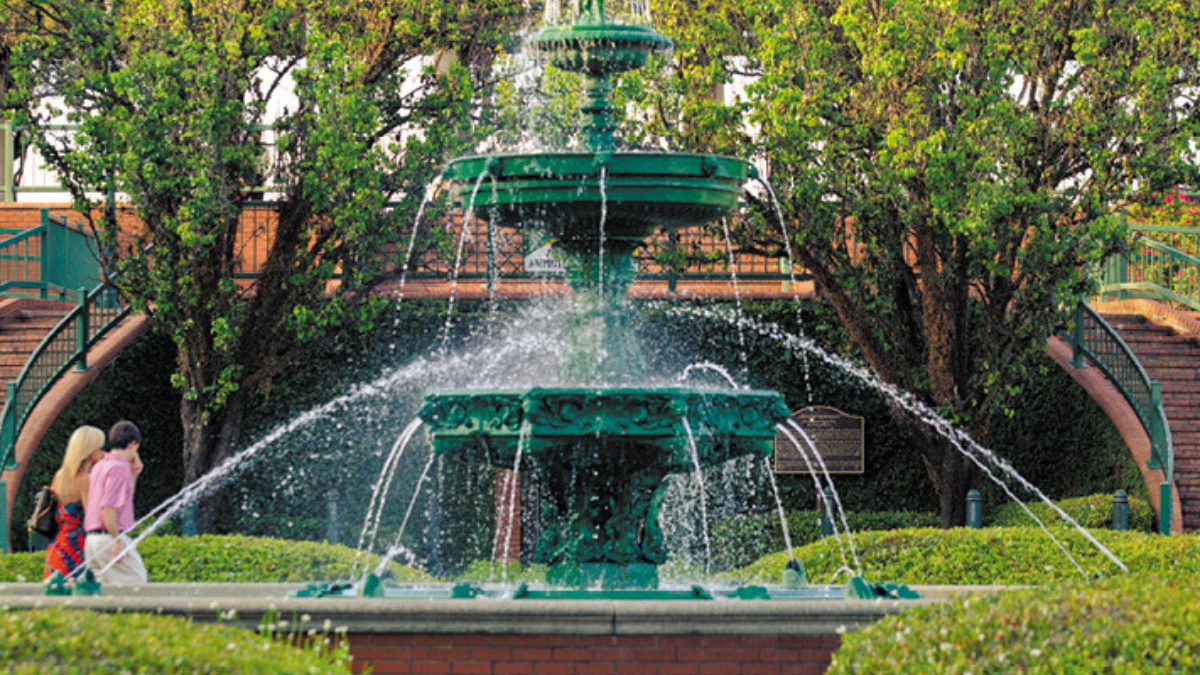 Augusta-Richmond and Columbia counties were both created in the 1700s. Richmond County was established in 1777, Augusta was established in 1736 and Augusta-Richmond became a city-county consolidation in 1996. Richmond County was named for Charles Lennox, 3rd Duke of Richmond, a British politician and office-holder sympathetic to the cause of the American colonies. Augusta was named in honor of Princess Augusta, wife of Frederick, Prince of Wales. Columbia County, named for Christopher Columbus, was first created Dec. 10, 1790. Over the next century or so, land was exchanged between neighboring counties, including Richmond, McDuffie and Warren, to form what we now know as Columbia County's boundaries.
Augusta was laid out on the flat slopes of the Savannah River, just east of the sand hills that would come to be known as Summerville. In 1739, construction began on a road to connect Augusta to Savannah. This made it possible for people to reach Augusta by horse, rather than by boat, and more people began to migrate inland to Augusta. While slavery was originally banned in the colony by James Oglethorpe, it soon became an integral part of Georgia's history. Under Georgia's new constitution, a new political structure was laid out in 1777; Augusta's parish government was replaced by a county government, Richmond County.
During the American Revolution, Savannah fell to the British. This left Augusta as the new state capital and a new prime target of the British. By Jan. 31, 1779, Augusta was captured by Lt. Col. Archibald Campbell. But Campbell soon withdrew, as American troops were gathering on the opposite shore of the Savannah River. Augusta again became the state capital, but not for long. Augusta fell into British hands once more before the end of the war.
From then until the American Civil War, with the establishment of the Augusta Canal, Augusta became a leader in the production of textiles, gunpowder and paper. The Georgia Railroad was built by local contractors Fannin, Grant & Co in 1845, giving Augusta a rail link to Atlanta. The railroad connected to the Tennessee River at Chattanooga, Tennessee, thus providing access from inland Georgia to the Mississippi River. The cost-savings of this link from the middle of the country to the Atlantic Ocean via the Savannah River increased trade considerably.
Originally, Augustans welcomed the idea of the Civil War. Over 2,000 Augustans went away to fight in the war, but war did not set into the minds of Augustans until the summer of 1863. It was in that year that thousands of refugees from areas threatened by invasion came crowding into Augusta, leading to shortages in housing and provisions. Next came the threatening nearness of Gen. William Sherman's advancing army, causing panic in the streets of the once-quiet town. However, the city was never burned to the ground. After the war, Augusta and Georgia were both under martial law during the period known as Reconstruction. During this time, civil rights of African-Americans were expanded. Following the end of Reconstruction, the white majority population of Georgia and other Southern U.S. states enacted Jim Crow laws to limit the rights of African-Americans. These restrictions would not be lifted until the civil rights movement of the mid-20th century.
Unlike most Southern cities, postbellum life for Augusta was prosperous. By the beginning of the 20th century, Augusta had become one of the largest inland cotton markets in the world. A new military cantonment, named Camp Hancock, opened nearby during World War I.
Prior to World War II, the U.S. Army constructed a new fort in Richmond County, Camp Gordon, which was finished a few days after the attack on Pearl Harbor in 1941. Many new soldiers were brought to this camp to train to go off to war. Within the few months after WWII, many of the GIs at Camp Gordon had been sent back home, and the importance of the Army in the community seemed to almost come to an end.
In 1948, new life came to the city when the U.S. Army moved the Signal Training Center and Military Police School to Camp Gordon. Later, in November 1948, the Clarks Hill Reservoir was created by a newly constructed dam, which provided the city with a supply of hydroelectric power. In 1950, plans were announced to build the Savannah River Plant nearby, which would boost the city's population about 50,000. Augusta moved into the second half of the 20th century on the threshold of becoming an urban industrial center in the South.
Beginning in the late 1970s, businesses started leaving downtown Augusta for both Regency Mall and Augusta Mall. That started a trend of urban abandonment and decay. To counter this trend, city politicians and business leaders promoted revitalizing Augusta's hidden riverfront (obscured by a levee) into Riverwalk Augusta, with parks, an amphitheater, hotels, museums and art galleries. The first segment of Riverwalk Augusta was opened in the late 1980s and later expanded in the early 1990s. However, the renaissance of the riverfront did not appear to be spilling over into Augusta's main street, Broad Street, as more businesses were leaving and more storefronts boarded up.
In 1995, citizens of the city of Augusta and Richmond County voted to merge governments. Citizens of Hephzibah, Georgia, and Blythe, Georgia, decided to remain separate. The consolidation took effect Jan. 1, 1996, with the city of Augusta surrendering its city charter and merging operations with Richmond County. Today, the city-county consolidation of Augusta-Richmond County has a population of more than 197,000.
Columbia County
Columbia County, the 12th county formed in Georgia, was created by an act of the Legislature of Georgia on Dec. 10, 1790, from Richmond County. During the Colonial era, settlement of what would become Columbia County occurred primarily due to colonists settling at the second city in Georgia, Augusta, located on the fall line.
Two small battles occurred in what would become Columbia County during the Revolutionary War between Patriot Militia and Tories; the area was then primarily frontier, and loyalties were badly divided. Just before and immediately after the Revolution, numerous Virginians and North Carolinians migrated to the frontier of Georgia above Augusta, including the area around Brownsborough. After the Revolution, residents disagreed as to whether Augusta or Brownsborough should be the county seat of Richmond County. At the insistence of William Few, the county was partitioned. The new county formed from Richmond was named Columbia; this did not end the controversy about location of the county seat. The citizens of Columbia County turned to arguing among themselves. Supporters built one courthouse in Brownsborough, and those of Cobbham built another. The courthouse at Cobbham was used; and Brownsborough in short order ceased to exist. In 1793, part of the county was taken, combined with part of Wilkes County, and formed into Warren County.
Around 1799, William Appling deeded a tract of land to the county to build a courthouse. It was near Kiokee Creek and a Baptist Church which Daniel Marshall had founded in 1772. A courthouse was constructed and served the county until around 1808. The small town that existed around the church and courthouse came to be known as Columbia Courthouse. In 1816, Columbia Courthouse was chartered as the Town of Appling, named for the Appling family who had donated the land to the county, and for Col. John Appling, a local resident who died in a campaign against the Seminole Indians.
Appling was the political, educational, social and religious center of the county. During the Georgia Gold Rush of the 1820s, some successful prospecting and mining occurred in Columbia County. The 1830s were a period of major infrastructure projects and the coming of the railroad. When the Georgia Railroad was established, the judges determined that having trains passing near Appling would disturb their proceedings; they insisted that the railway line that was built in the county from Atlanta to Augusta pass well below Appling. Construction of the Augusta Canal in the 1830s required Columbia County's cooperation, as the beginning of the canal and the locks were within the county.
The railroad brought increased trade and population to the area. In 1870, the part of Columbia County which included Thomson, Dearing and Wrightsboro, the 12,000-acre settlement established in 1768 by Colonial Gov. James Wright as a settlement for displaced Quakers from North Carolina, was combined with parts of Warren County to form McDuffie County — named after South Carolina's U.S. Sen. George McDuffie. Thomson became the county seat of the newly formed county.
The 20th century brought many changes to the county, with new technologies and modernization. In 1917, Harlem was badly damaged by fire. Bringing electricity to the county began. Men from Columbia County answered the call of duty and served in both World War I and World War II. Prior to WWII, the county was still primarily agricultural; it had escaped the boll weevil infestation that destroyed cotton crops in Mississippi and other parts of the South. The U.S. Army built Camp (later Fort) Gordon, taking over a large portion of Richmond County and parts of Columbia, McDuffie and Jefferson counties. The Army kept the fort after WWII, creating a new population and economic center for the county. During the 1950s, the Clark Hill Dam was constructed, submerging considerable land in northern Columbia County under the new reservoir. It prompted new residential development around the lake.
Between 1950 and 1990, the population increased dramatically. Agriculture declined, as farmland was redeveloped as suburban housing and community centers for people employed in Augusta. Numerous personnel stationed at Fort Gordon eventually settled in Columbia County. During the 1960s, the schools were integrated largely without incident under the leadership of Superintendent John Pierce Blanchard. The unincorporated communities of Martinez (formerly Lulaville, named after a Cuban doctor) and Evans (possibly named after Confederate Gen. Clement A. Evans) became the population centers of the county, since they were located nearest to Augusta.
During the 1980s and 1990s and demographic shifts, Evans gradually became the de facto county seat, as the Columbia County Government Center and the Government Complex Addition were built there to serve the growing population in the county's eastern areas. Court functions remained in Appling since Georgia state law required that superior court sessions must be held at the county seat and courthouse of each county at least twice a year. In 1998, the legislature changed the law to allow counties with unincorporated county seats to hold court sessions at annexes or satellite courthouses. With the 1993 passage of legislation requiring incorporated cities to provide at least three municipal services, Appling was not able to maintain its status as an incorporated city. Appling was one of 187 inactive cities in Georgia that lost its charter on June 1, 1995. Today, it is nearly a dead town although Appling retains its status as de jure county seat; all governmental functions are carried out in Evans. As of the 2017 Census, population in Columbia County was more than 151,000 with more than half of its residents living in Evans and Martinez.
Safety
State of Georgia
Department of Public Safety
Public Safety 404-624-7700
http://dps.georgia.gov
The Georgia Department of Public Safety oversees the day-to-day operation of the Georgia State Patrol, Capitol Police and the Motor Carrier Compliance Division. GSP troopers investigate traffic crashes and enforce traffic and criminal laws on the state's roads. MCCD officers conduct safety inspections of commercial motor vehicles and inspect highway shipments of hazardous materials.
Division of Emergency Management
Nonemergency 404-635-7000
www.gema.ga.gov
The Georgia Division of Emergency Management and Homeland Security facilitates the protection of life and property against man-made and natural disasters by directing the state's efforts in the areas of prevention, preparedness, mitigation, response and recovery. Visit the division's website for a severe weather awareness guide and other preparedness information.
Augusta-Richmond County
Emergency Management
Nonemergency 706-821-1155
www.augustaga.gov/462/Emergency-Management
The Augusta-Richmond County Emergency Management Agency provides a comprehensive and aggressive emergency preparedness, response and recovery program for the county to save lives, protect property and reduce the effects of disasters. The Augusta-Richmond County Emergency Management serves a population of 200,000 covering 324 square miles. Visit the department's website for the county's natural disasters and terrorism guides and other disaster preparedness information.
Columbia County
Emergency Management
Nonemergency 706-868-3303
www.columbiacountyga.gov/county/emergency-services/emergency-management-agency
The Columbia County Emergency Services Division is responsible for planning and coordinating actions for disaster preparation, response and recovery. The division oversees the Emergency Management Agency. The department's primary responsibilities are to develop and maintain emergency plans, conduct disaster training exercises for all agencies, provide emergency public information, provide awareness and education programs, coordinate area emergency service agencies, and coordinate community warning systems. Visit the office's website for the county's family disaster preparedness plan and other disaster preparedness information.
Weather and Climate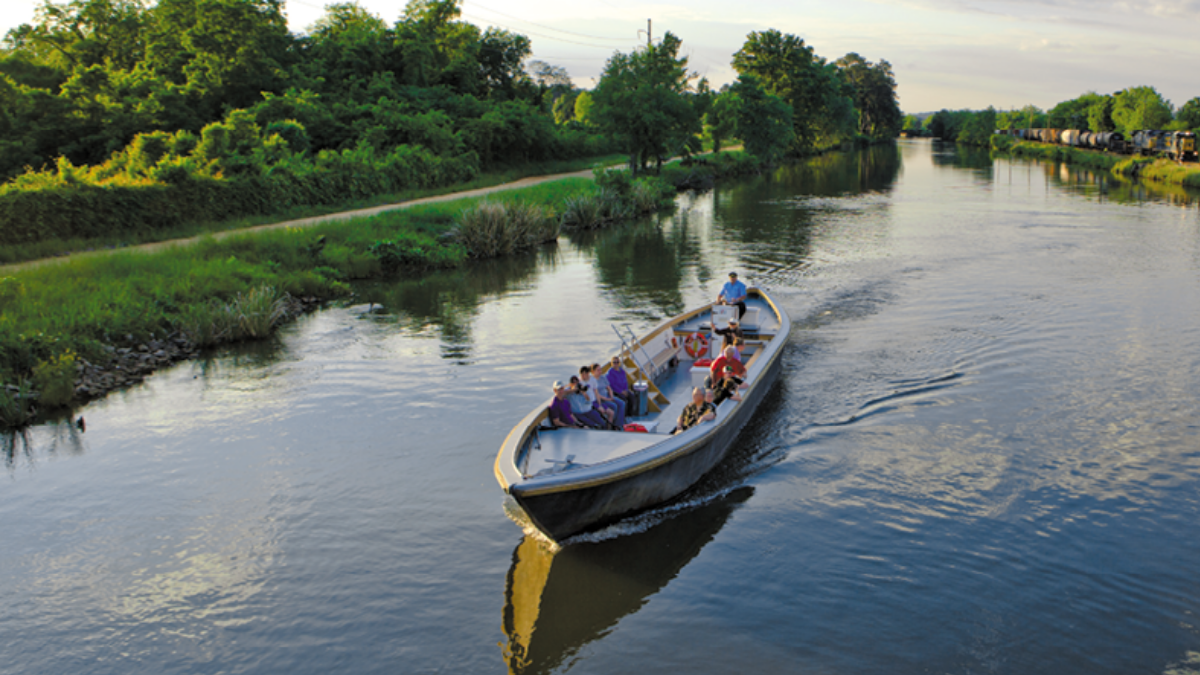 Augusta-Richmond and Columbia counties experience a humid subtropical climate with short, mild winters; very hot, humid summers; and a wide temperature variation throughout much of the year. On average, there are more than 200 sunny days a year, though many of them are uncomfortably humid. The monthly daily average temperature ranges from 45 degrees in January to 82 degrees in July. Annually, there are 53 nights with the low reaching the freezing mark, 82 days reaching or exceeding 90 degrees and six days reaching 100 degrees. Snowfall is not nearly as common as in Atlanta, due largely to the area's elevation, with downtown Augusta being about 900 feet lower than downtown Atlanta. Freezing rain is also a threat in wintertime.
Local Hazards
Every second counts in a natural disaster so planning and preparation can be lifesavers. Ready Georgia is a statewide campaign supported by the Georgia Emergency Management Agency/Homeland Security department aimed at motivating Georgians to take action to prepare for a disaster. GEMA/HS coordinates the state's preparedness, response and recovery efforts to disasters. The program's website offers online access to tools that will help you plan and be prepared for a disaster, and its mobile app lets you put preparedness tools in the palm of your hand. Visit www.ready.ga.gov to take advantage of these valuable local resources.
The following are considered significant hazards in Georgia.
Extreme Heat and Sun Exposure
Some exposure to sunlight is good, even healthy, but too much can be dangerous. Broad-spectrum ultraviolet radiation, listed as a known carcinogen by the National Institute of Environmental Health Science, can cause blistering sunburns as well as long-term problems like skin cancer, cataracts and immune system suppression. Overexposure also causes wrinkling and premature aging of the skin.
Cloud cover reduces UV levels, but not completely. Depending on cloud cover thickness, you can still burn on a chilly, overcast day, so be prepared with sunglasses, sunscreen, long-sleeved garments, wide-brimmed hats and a parasol.
Because of the county's high temperatures, it is important to take precautions to avoid heat exhaustion and heat stroke. Stay indoors when temperatures are extreme. Drink cool liquids often, particularly water, even if you do not feel thirsty. Avoid alcoholic beverages as they dehydrate the body. Eat small, frequent meals and avoid foods high in protein, as they increase metabolic heat.
If you must venture outdoors, avoid going out during midday hours. Wear lightweight, light-colored clothing to reflect sunlight. Avoid strenuous activities and keep hydrated. Cover all exposed skin with a high SPF sunscreen and follow general sun exposure precautions. Never leave children or pets alone in closed vehicles.
Heat exhaustion symptoms include heavy sweating; weakness; cold, pale and clammy skin; a fast, weak pulse; nausea or vomiting; and fainting. If you experience symptoms of heat exhaustion, you should move to a cooler location. Lie down and loosen your clothing, then apply cool, wet cloths to your body. Sip water. If you have vomited and it continues, seek medical attention. You should seek out immediate medical attention if you experience symptoms of heat stroke, such as a body temperature of more than 103 degrees; hot, red, dry or moist skin; a rapid and strong pulse; or unconsciousness. For more information, visit www.cdc.gov/disasters/extremeheat.
Floods
Floods are the most common natural disaster in the United States. Even beyond coastal regions, flash floods, inland flooding and seasonal storms affect every region of the country, damaging homes and businesses. It is dangerous to underestimate the force and power of water.
During a flood watch or warning, gather your emergency supplies and stay tuned to local radio or TV stations for further weather information. If you are outdoors during a rainstorm, seek higher ground. Avoid walking through any floodwaters — even water 6 inches deep can sweep you off your feet. If you are driving, avoid flooded areas. The majority of deaths in floods occur when people drive through flooded areas. Roads concealed by water may not be intact. Water only a foot deep can displace a vehicle. If your vehicle stalls, leave it immediately and seek higher ground. Rapidly rising water can engulf a vehicle and sweep it away.
For more on protecting yourself from flooding in Georgia, go to http://ready.ga.gov/be-informed/floods-and-flash-floods.
Hurricanes
Hurricane season begins June 1 and ends Nov. 30. Hurricane hazards come in many forms, including high winds, heavy rain, flooding and storm surges (high tidal waves). Visit http://ready.ga.gov/be-informed/hurricanes for preparedness tips and help in creating a hurricane emergency plan.
Thunderstorms
While more likely at certain times of the year, thunderstorms can happen anytime. A severe thunderstorm can knock out power; bring high winds, lightning, flash floods and hail; and spin into a twister in seconds. Pay attention to storm warnings. Remember the rule: "When thunder roars, head indoors." The National Weather Service recommends following the 30/30 rule: People should seek shelter if the "flash-to-bang" delay — the length of time in seconds from the sight of the lightning flash to the arrival of its subsequent thunder — is 30 seconds or less, and remain under cover for 30 minutes after the final thunderclap.
For more information, visit the National Weather Service's website at www.weather.gov/safety/lightning.
Tornadoes
Tornadoes can develop quickly, with minimal warning, so it is important to have a plan in place before they occur. If a tornado watch is issued, weather conditions favor the formation of tornadoes, such as during a severe thunderstorm. A tornado warning is issued when a tornado funnel is sighted or indicated by weather radar. You should take shelter immediately during a tornado warning.
For more information on tornado preparedness, go to http://ready.ga.gov/be-informed/tornadoes.
Winter Storms
Prepare for winter storms by assembling a disaster supply kit for your home and vehicle. Have your car winterized before the winter storm season arrives. Listen to weather forecasts and plan ahead.
When winter storms and blizzards hit, dangers include strong winds, blinding snow and frigid wind chills. Avoid unnecessary travel during storm watches and warnings and stay indoors.
Winter storms can also cause power outages. During a power outage, gather in a central room with an alternative heat source. Use fireplaces, wood stoves and other heaters only if they are properly vented to the outside. Never use an electric generator or a gas or charcoal grill indoors. The fumes are deadly. If you use a space heater, keep the heater away from any object that may catch fire (drapes, furniture or bedding) and never leave it unattended. Avoid letting pipes freeze and rupture by leaving faucets slightly open so they drip continuously.
For more information on winter preparedness and winterizing your home and vehicles, visit http://ready.ga.gov/be-informed/winter-advisories-and-ice-storms.